Some posts contain compensated links. Please read this disclaimer for more info.
19 Places That Must be on Your balkans Travel Itinerary
The balkans, or the Balkan Peninsula, is a distinct, and rather large, part of southeastern Europe. It takes its name from the Balkan Mountains that extend between the border of Serbia and Bulgaria all the way to the Black Sea. The region comprises many countries. Some definitions consider up to a dozen nations to be entirely or at least partially located in the balkans. Most often, however, the definition—or public perception—is limited to the ex-Yugoslavian countries, Albania, Bulgaria, and Romania. It's always up for debate. Either way, we want to show you places that you've got to add to your balkans Travel Itinerary.
This is a relatively undiscovered part of Europe is much less visited than, for instance, the Iberian Peninsula, Italy, the British Isles and France, the Balkans are somewhat of a blank spot on the map for many Western European and North American travelers, and there are so many hidden gems waiting for you.
For now, let's get to it and see what 18 travel bloggers suggest you see on your travels.
If want to try to hit as many of these suggestions in your own travel plans, check out our Guide to Backpacking the Balkans.

Shkoder, Albania (Theth to Valbona Hike)
The hike from Theth to Valbona is something you can't miss in the balkans. It's a three-day adventure in Albania that includes a ferry ride, staying with locals, and dragging yourself over some steep mountains.
It'll take you an entire day to even get to the trailhead. Leaving Shkoder early in the morning, you'll drive along narrow mountain roads to catch a ramshackle ferry. While you're praying the ferry won't fall apart before you reach the dock, you'll see the sun rise over the gray mountain sides and calm turquoise water. Back on land, you'll then drive through the mountains for another hour before finally reaching the town of Valbona. And by town, we mean a cluster of houses smack bang in the middle of nowhere. There's one single guesthouse and their home-cooked food is finger-lickin' good (oh, the burek!).
The next morning, you'll throw on your hiking boots and make your way over the mountain to Theth. On the way, you'll come across babbling creeks, heaps of pine trees, and some pretty epic views. The hike is 16 km from door to door, and it should take you about 6 hours. If you need a break, you can grab a cold beer in the tiny wooden cafe just past the ridge. From here, just keep walking down through the thick forest, and you'll end up in Theth. It's slightly bigger than Valbona but still barely a town. Have a shower, give yourself a high-five, and enjoy one last night in the Albanian mountains. On day three, you'll jump on a local minibus and drive back to Shkoder on what could easily rival Bolivia's famous Death Road.
Mariana from Rucksack Ramblings
Discover The Nuclear Shelter At The Postbllocku Monument
At the base of Mount Dajti on the hill is a small military base. This former military bunker was designed to house military and government elites in the event of an invasion or nuclear war.
Most Albanians do not like to talk about communism, so the museum is an important education on the history and atrocities of the past in this beautiful country.
Today, the museum is a mixture of history and art (BUNK-ART) that tells the story of the country's turbulent communist past. The museum is one of the best in Tirana and is the perfect thing to do on a short visit!
Caves of Slovenia
Slovenia may be a small country, but it's one packed with stunning outdoor places to see such as mountains and lakes. While on a road trip throughout Slovenia, what impressed me the most was the southwestern part of the country, a region known for its karst landscape and incredible underground features, namely some world-famous cave systems.
Two of Slovenia's best-known caves located in the karst region are Škocjan and Postojna. Škocjan is a UNESCO World Heritage Site with a massive underground canyon which you can explore by taking on two different subterranean tracks and an overground one that offers fantastic views.
Postojna is more popular as a tourist attraction with its own rail track, and a lot of tourist features around it. Rest assured, these caves have no shortage of stalactites and stalagmites, creating a spectacular display that thoroughly deserves to be seen. Spending a day in the region is a great idea for a trip, including stops not only at Škocjan and Postojna but also at Predjama, a unique cave castle. These three places are not far from each other and make up for a fascinating and entertaining day out.
Hugo Cura from Breathe With Us
Lake Komani, Albania
Albania is a country that will surprise you constantly, from the UNESCO-listed cities through to the clear blue waters of the south coast beaches. One place you can't miss is Lake Komani in the north of the country. This beautiful lake region, which is also home to fantastic hiking and small villages, is the ultimate boat trip while exploring Albania.
Komani Lake has a ferry which crosses daily, but the best way to experience it is to take a boat tour which goes into the crystal blue caves and stops at the small home-stay in the middle of the lake. With homemade honey and Rakija (local liquor) on offer, you might even want to stay a couple of nights in this electricity-free and relaxing home.
Dan from Dan Flying Solo
Albanian Riviera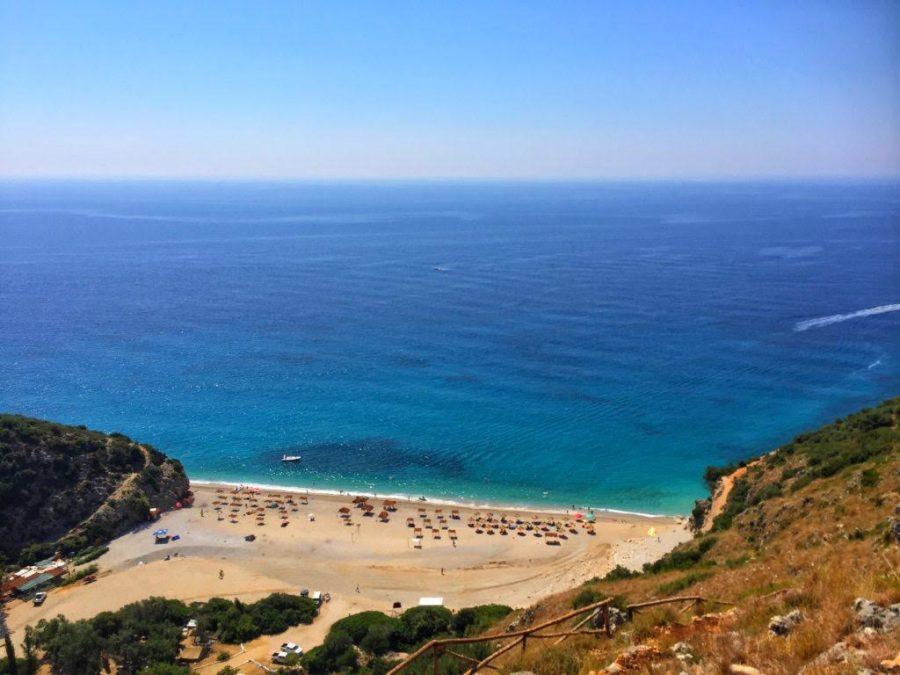 The Albanian Riviera is one of the most beautiful places in all of the balkans. Pristine turquoise waters on beaches right next to stunning green mountains make for postcard-ready pictures. The water is warm, salty, and calm, perfect for swims or floating on your back and enjoying the summer sun.
Some of the best beaches can be found near Himara, including Jala, Dhermi (also called Drymades), and Gjipe. Even better, the region is still not very widely known – for now- so tourists are sparse even on the most popular of beaches. You can have delicious seafood for a fraction of the price you would get anywhere else on the coast. I had a three-course seafood meal for about $8 USD! I even had the best gyro of my life (sorry, Greece!) for about $1.
Allison from Eternal Arrival
Ljubljana, Slovenia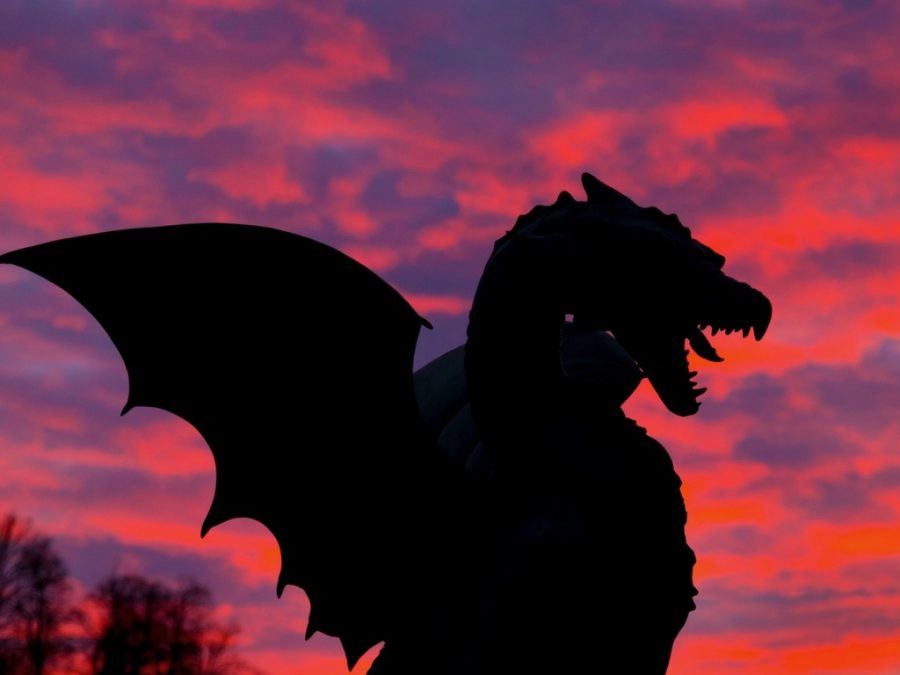 Ljubljana, with a population of about 270,000, is the capital of Slovenia. It is not the biggest city in Europe, but it is a good size with plenty of things to do and has a pretty Old Town with many pedestrian only streets and lots of outdoor eating options.
We enjoyed exploring Ljubljana Castle and strolling around central Ljubljana and the Old Town. If you have kids, there's a fun science museum, large Tivoli Park and Atlantis Adventure World, a water park.
One of the big plusses of Ljubljana is that it's located in the middle of Slovenia. Slovenia is a small country, and it's, easy to get everywhere from Ljubljana meaning you can make day trips from the capital to the rest of the country.
Famous (and gorgeous!) Lake Bled is just an hour by bus. You can walk around the lake, visit Bled Castle and go swimming or ice skating depending on the season.
Sharon Gourlay from Where's Sharon
Peljesac Peninsula, Croatia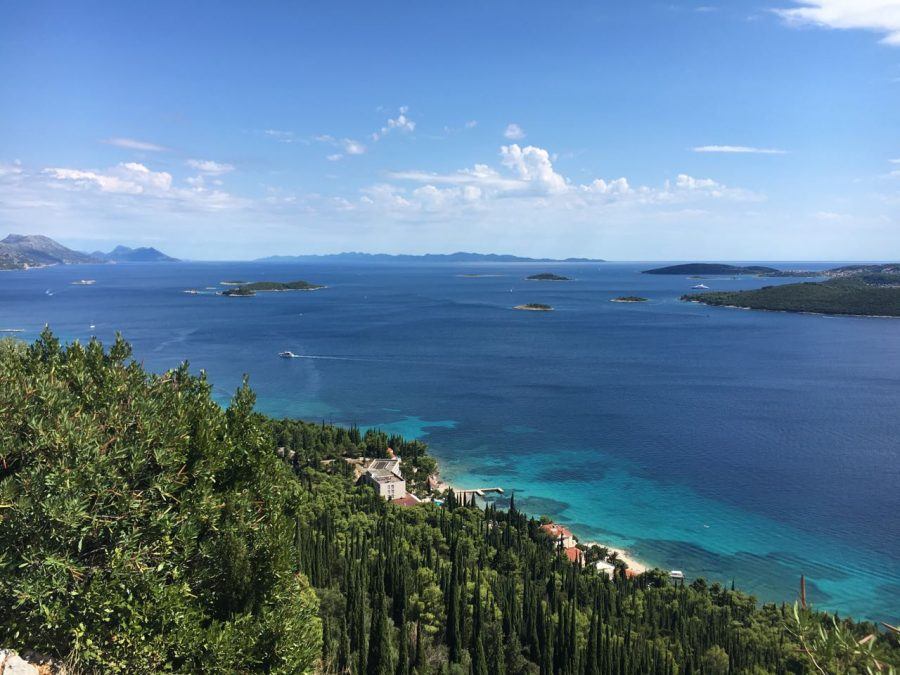 The Pelješac Peninsula in southern Croatia is a stunning place for a holiday and a great 'off the beaten track' alternative to staying in Dubrovnik. Surrounded by towering pine and Cyprus trees, and pristine blue sea, the gorgeous historic town of Orebic is an excellent choice to base yourself for exploring the peninsula. Orebic has a fabulous selection of restaurants – many serving wonderful fresh seafood but it's also worth venturing up into the hills to experience Konoba Panorama, a lovely family run restaurant that serves delicious home made goats cheese and stunning truffle pasta.
The views from the restaurant out over the peninsula are breathtaking. The town has safe swimming beaches, but you can also explore the underwater sea life without getting wet on a submarine that flies back and forth along the seafront. Orebic is conveniently located, a 15-minute ferry ride to the beautiful island of Korcula, the (said) birthplace of Marco Polo.
The local delicious but impossible-to-pronounce Grk wine is a must-try when visiting Korcula. Traveling over the mountain ranges you arrive at the Western tip of the peninsula and the sleepy seaside town of Lovište. It's a perfect place to sit with a drink in one of the cute waterside restaurants and watch the boats bobbing up and down.
Finally, you must look for Podobuče Beach, which is a picture postcard cove about 15 minutes drive from Orebic. Park your car, then walk down the track to the beach, where you can dive directly into the glistening ocean at the family friendly beach – or try snorkeling where you can see lots of fish, octopus, and starfish.
Kylie Gibbon from Our Overseas Adventure
Prizren, Kosovo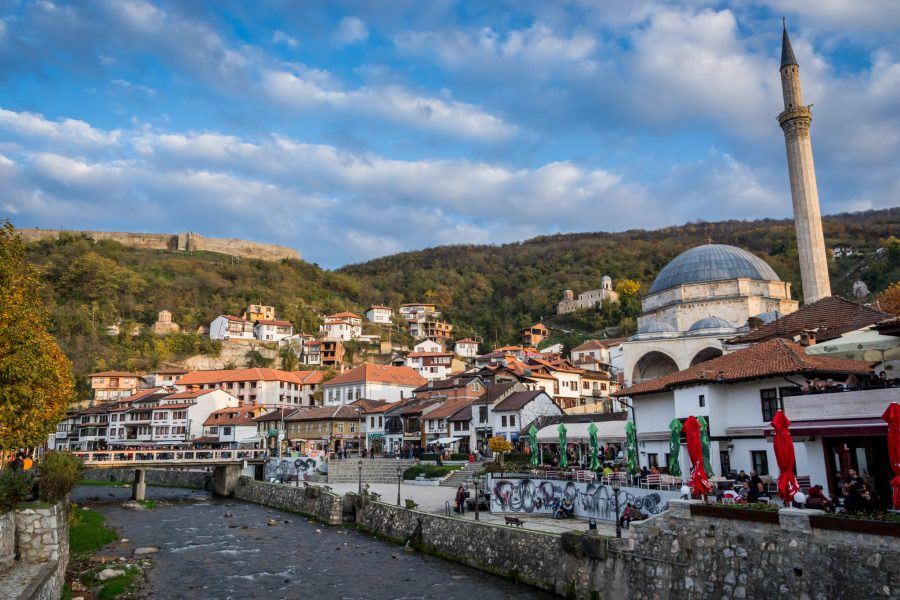 Prizen is a beautiful little historic city in Kosovo. We went into Kosovo honestly not knowing what to expect, we both remembered seeing it on the news as a war-ravaged country. But we were so pleasantly surprised, our short overnight stay (we were planning to get in and get out) turned into a 5-night experience of beautiful architecture, cobblestone streets, making friends with locals. Oh and yes – devouring the local food which was found every way you turned.
Our top pick of what to eat in Prizren is 100% Pljeskavica – you can't go wrong with a meat patty stuffed with melty, gooey cheese, served with salad and freshly made chips! Top it off with a refreshing pint of the local beer Birra Sabaj, and it will only cost you around $7.50 USD. Score!
Megsy from Food Fun Travel
7 Rila Lakes, Bulgaria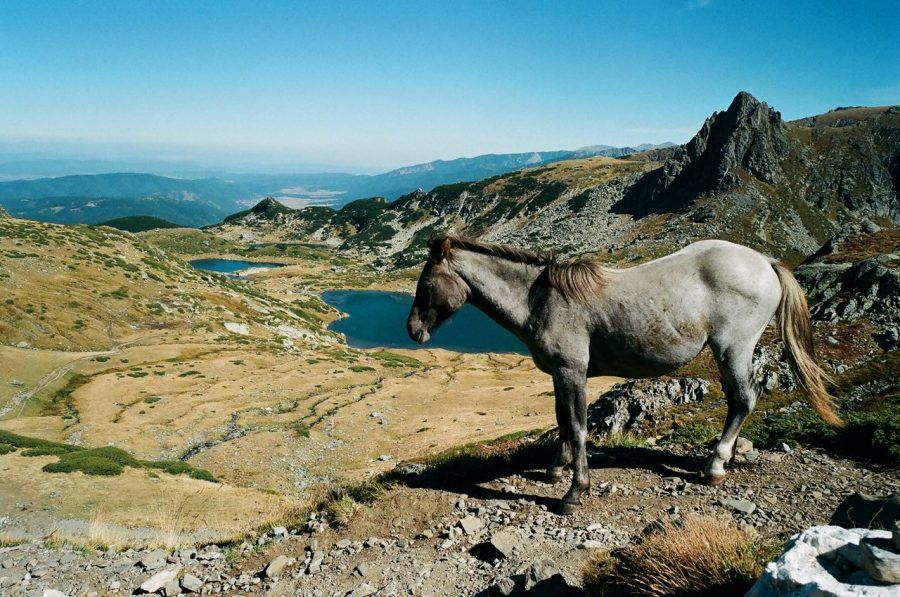 Seven Rila Lakes in Bulgaria is one of those special places that you rarely hear about in mainstream tourism guides, but almost anyone that has been to Bulgaria will tell you they loved it or that they are sorry they missed it. Seven Rila Lakes are a group of glacial lakes located in the Rila mountains in Bulgaria. The lakes sit about 2100 meters above sea level surrounded by incredible mountains, and the water is the deepest clearest color of blue you could imagine.
There is a fantastic day hike on the mountain that takes you past all the lakes and gives an incredible vantage point from the top. The mountain itself comes complete with wild horses, which adds something a little special to the experience. The combination of mountains, lakes, and animals all make this a one of a kind experience that in my opinion is one you really do not want to miss.
Dane from HolidayFromWhere
Berat, Albania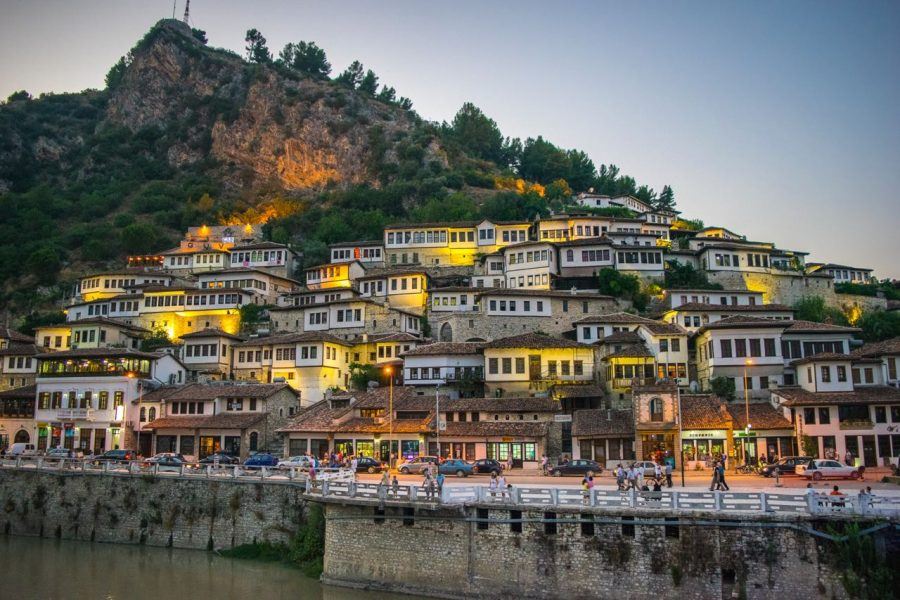 While Albania might not be the most well-known travel destination, there are truly some hidden gems spread throughout this beautiful country. One of my favorite spots was this charming city called Berat. There's a medieval castle at the top of this massive hill that overlooks the entire city, and exploring it at night will make you feel like you took a step back in time.
Take a stroll through the Castle alleyways, and take your pick of one of the many family-run restaurants to dine at. There are tons of charming guesthouses to stay at in Berat Castle, and it'll be an experience you'll never forget. It's known as the "City of a Thousand Windows," and should be a must-visit on everyone's Balkan bucket list!
Dave Jones from Around The World
Trebinje, Bosnia, and Herzegovina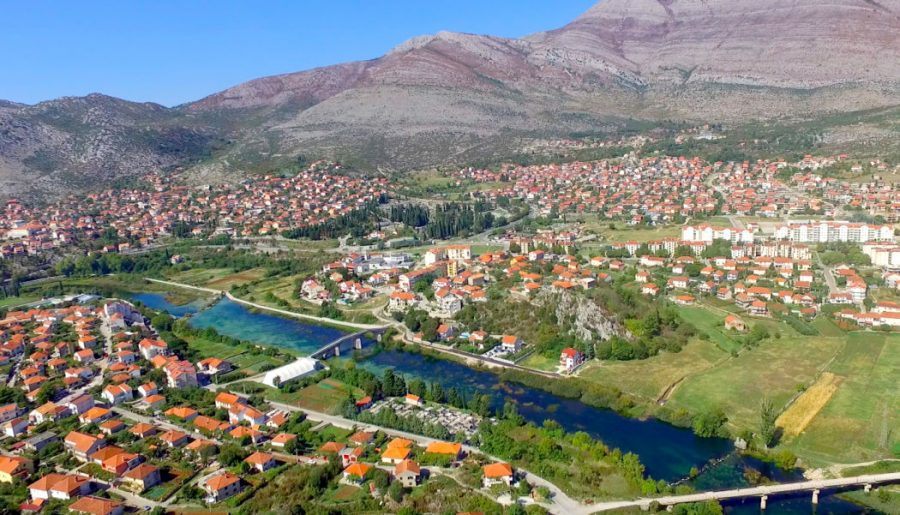 Bosnia and Herzegovina may be one of the least visited countries in Europe, but that does not mean there aren't some incredible places to travel to. While most people visit the well-known destinations or Sarajevo and Mostar, Trebinje is also well worth a few days of your time. You can wine taste (some of the cheapest in Europe) at local wineries or even an old monastery, and they will often give you young cheese or olive oil that is produced locally to taste while you are there.
One of the best things we did while there was a 3-hour hike up an old Austro-Hungarian fort. It was one of the craziest experiences standing atop this entirely abandoned Fort, with views looking down on the town of Trebinje, across the border to Croatia and the beautiful Dalmatian coast and winding roads that made its way into the mountains of Montenegro.
We hired a local guide who was able to tell us a wealth of information about the plants and wildlife, history of the town of Trebinje and make great recommendations on other things to do. The town itself, while small, has some beautiful architecture and churches to check out and you can rent kayaks on the river and happily spend a day paddling around in the sun before heading into one of the local bars for a cold beer (or some local wine!).
Janet from Journalist On The Run
Piran, Slovenia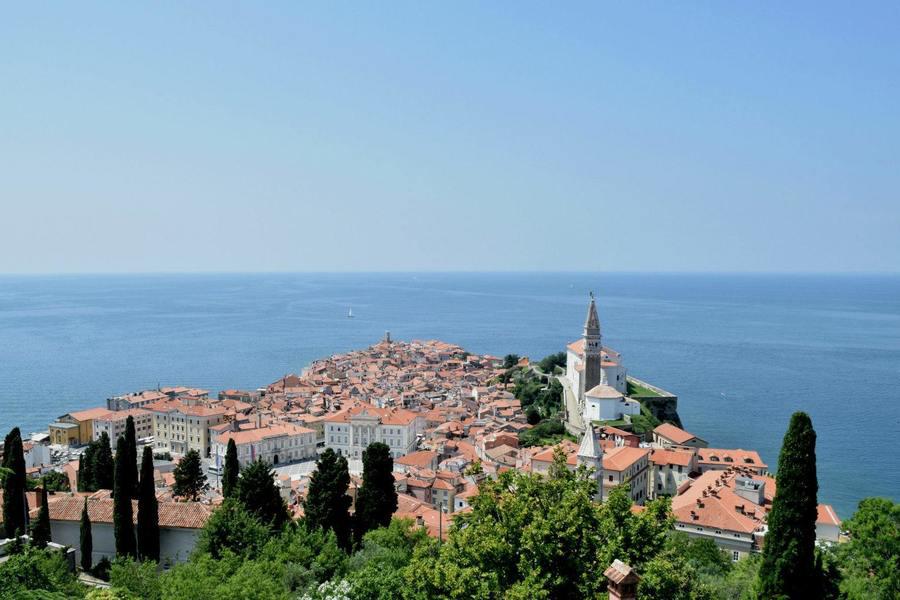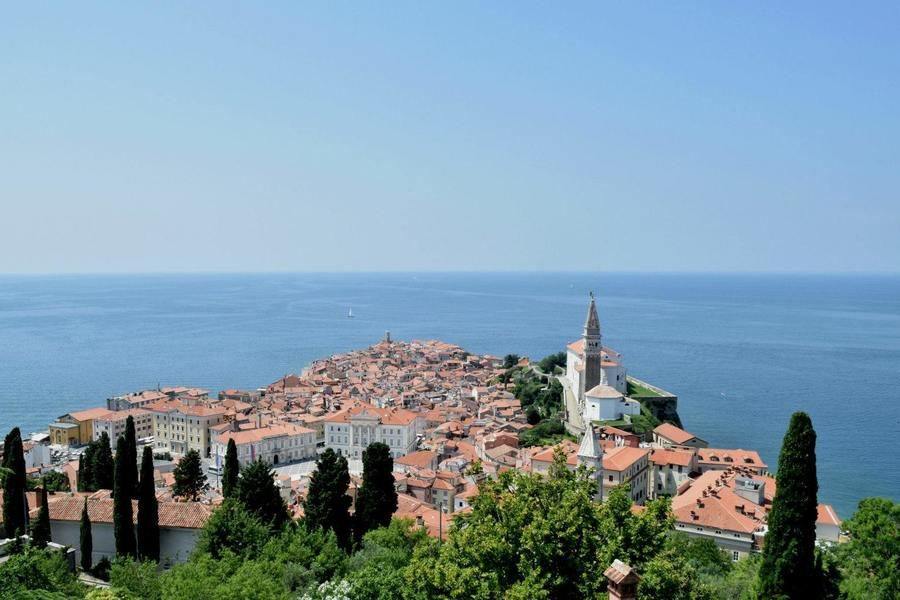 Nestled on a tiny peninsula, Piran, Slovenia is nothing if not picturesque. Complete with the orange rooftops typical of the balkans and surrounded by the Adriatic Sea, it's tempting to do nothing but stare at Piran (while eating a gelato, of course). Even so, this tiny town can be endlessly entertaining: hiking up to the old town walls for beautiful views, jumping into the Adriatic Sea for a swim, and watching the sunset with beautiful sailboats in the foreground are all part of the perfect Piran experience.
Kate from Our Escape Clause
Find Skanderbeg Square For Its Beautiful Italian Architecture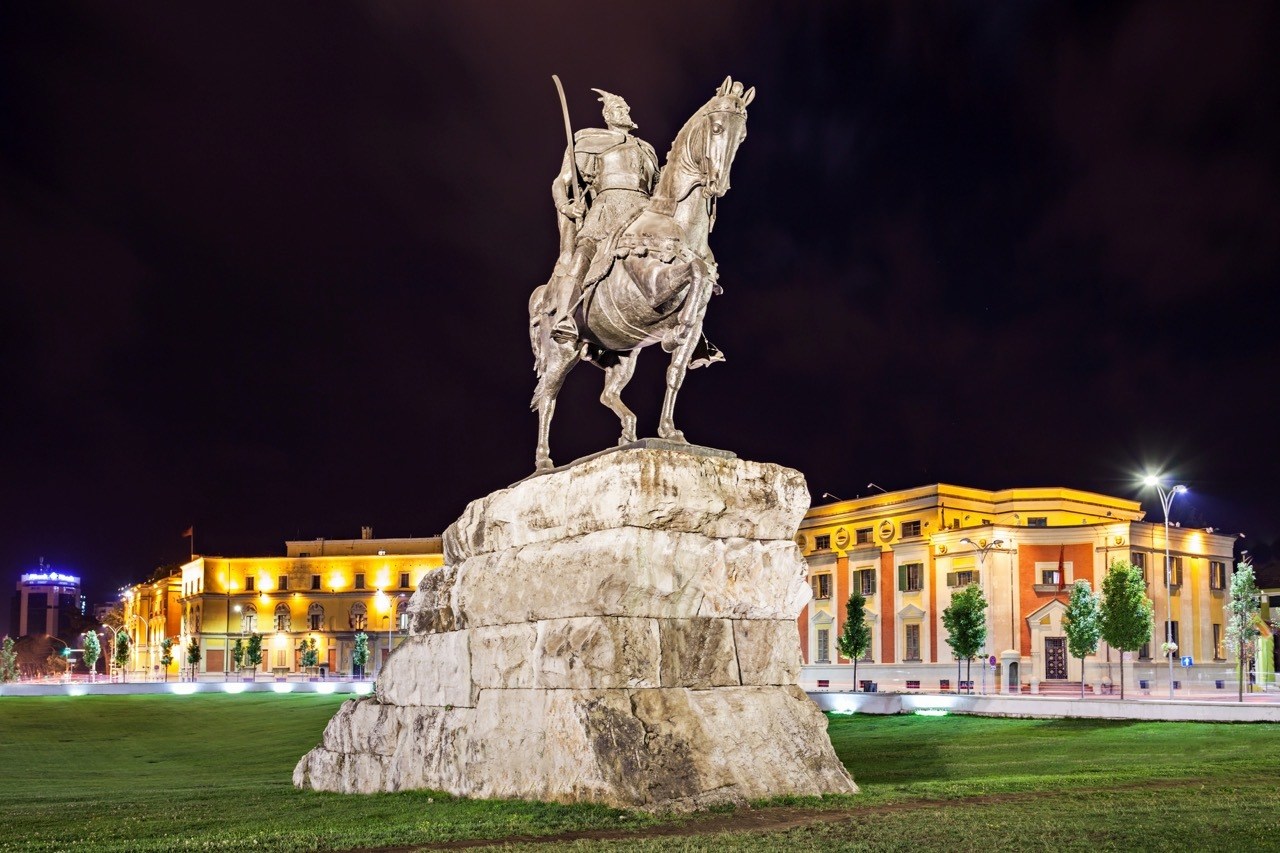 Skanderbeg was an Albanian statesman and general who led the uprising against the Ottoman Empire between 1443 and 1468.
A memorial for Skanderbeg sits in the center of Tirana — a statue of the Albanian hero on the back of a horse. It is a relatively new construction In communist reign, there was a monument to Joseph Stalin in the same place.
Many important streets of the city intersect at Skanderbeg Square and it is surrounded by important government buildings and museums. This place is the heart and soul of Albanians.
Raiskoto Pruskalo Waterfall, Bulgaria
Raiskoto Pruskalo is a must visit place in Bulgaria. The waterfall and in fact the entire area is one of the most beautiful locations in Bulgaria. Translated into English, the name of the waterfall means ''a heavenly spray''. And when you're there, you really feel like you are in heaven.
The waterfall is located under Botev peak in the Central Balkan National Park, Stara Planina. It's the highest waterfall in Bulgaria and the Balkan Peninsula – 124.5 meters. My advice would be to visit the waterfall during a 2-3 day hike at least. Stara Planina is an incredible mountain with so many beautiful views and so many wonderful places to go to.
Start your hike from Kalofer, spend a night at the Raiskoto Pruskalo hut or camping, then hike the Tarzan path and climb Botev Peak (the highest peak in Stara Planina, 2376 meters). Doing so you will be able to enjoy the incredible scenery. I fell l in love with this place, and now I can't wait to go back.
Bilyana from Owl Over The World
Mostar, Bosnia-Herzegovina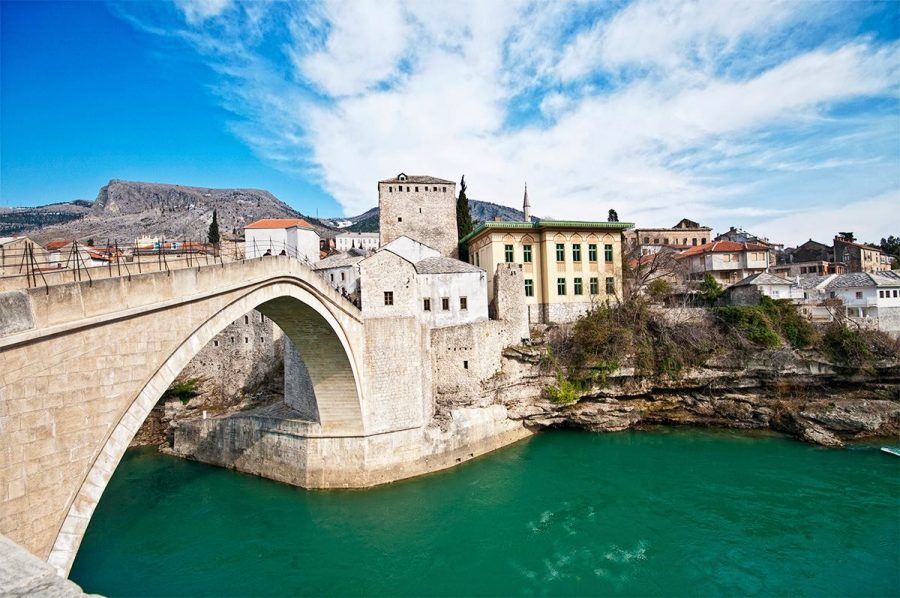 The city of Mostar, in Bosnia-Herzegovina, is an easy day-trip from Dubrovnik. However, this historic city is worth a visit in its own right. Mostar is named after the Mostari, or bridge-keepers that guarded the city's bridges in medieval times. The city's most prominent feature is still a bridge. The UNESCO-listed Stari Most, or Old Bridge, was built by the Ottomans in the 16th century and spanned the Neretva River for 427 years. The famous bridge was a casualty of the War, in 1993.
Luckily, several international organizations, including UNESCO, banded together to rebuild the area, inaugurating the new bridge on 23 July 2004. With the reopening of the bridge came the return of the bridge divers. At the end of July, an annual festival sees brave drivers leap from the Stari Most to the frigid waters below. Visiting Mostar also offers the perfect opportunity to try Bosnian food and the rich and delicious local coffee. Feast on hearty stews, meat filled pastries, and decadent honey-laden desserts.
Alison from CheeseWeb
Istrian Peninsula, Croatia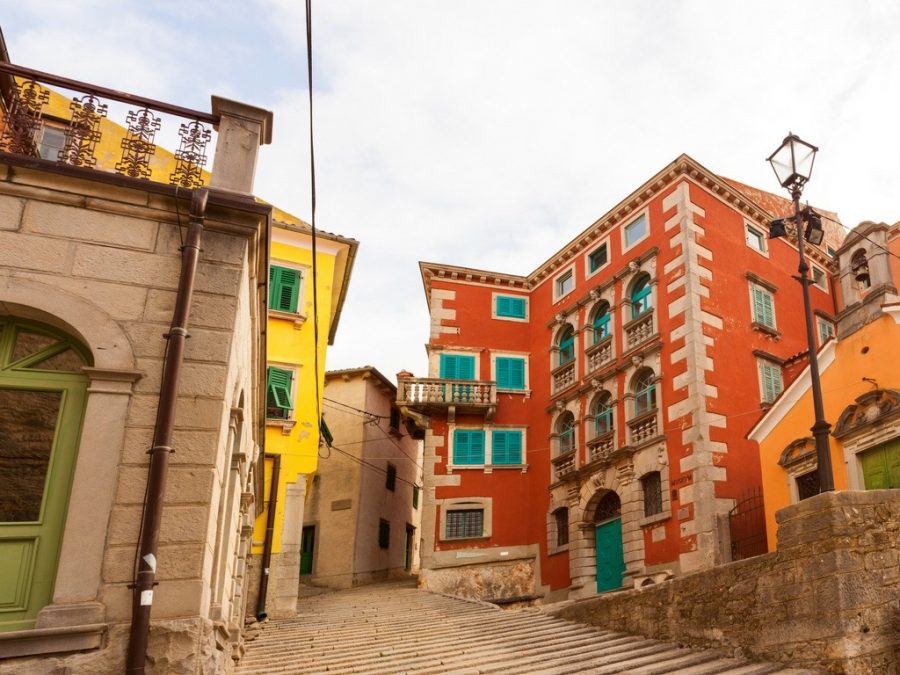 Istria is a country within a country and has been part of many nations and empires: Roman, Byzantine, Venetian, Habsburg, Napoleonic, Italian, Austria-Hungarian, Yugoslavian and now Croatian. Our host in Rovinj informed us with equal parts pride and poignancy that one of her grandparents had been a citizen of six different countries despite having lived in the same house his entire life. And yes, as you head west from Rijeka onto this anvil shaped peninsula, your ears will pick up an Italian lilt in the consonant heavy Croatian language.
Dubbed the "new Tuscany," Istria is known for its wines – Malvasija, Teran, Muscat – and flavorful truffles – hunted in the forest outside of Motovun using trained dogs. Coastal cities such as Opatija, Pula, and Rovinj offer stunning Adriatic vistas and seaside lifestyle.
In Pula, a beautifully preserved Roman amphitheater is used today to study ancient construction techniques. Interior cities of Motovun, Buzet, and Hum offer historic atmosphere: medieval walls, distinctive bell towers, vintage architecture. Traditional folk music performed using two-part harmonies on the so-called "Istrian scale" has been placed on the UNESCO Intangible Cultural Heritage List. Istria, for our money, is an unsung destination. Get there before everyone else does.
Betsy from PassingThru
Bled, Slovenia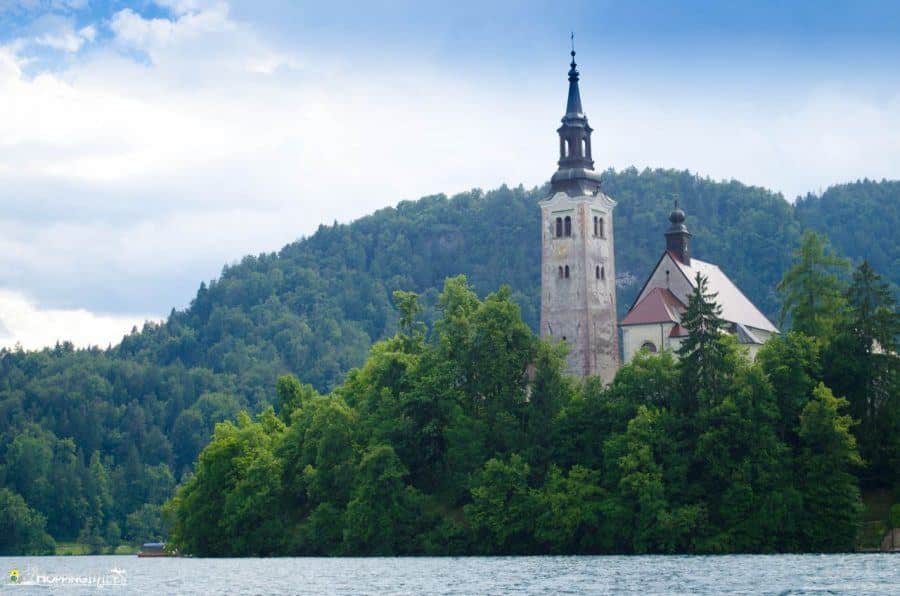 An Emerald Lake, a lovely church sitting in the middle of it, a generous sprinkling of Julian Alps in the background with some snow-capped peaks. A castle perched high up on the mountain with lush green vegetation around – no, I am not describing a scene from a movie but talking of a fairy-tale-like-town of Bled in Slovenia. Bled is by far the prettiest town I have ever seen!
The lake goes by the same name as the town – Lake Bled. The church in the middle of the lake is called the 'The Assumption of Mary Church' and is well known for its wishing bell that grants the wishes when prayed and rang the bell for three times! One can take the pletna boat ride from the town till the church or chose to kayak on your own! When in Slovenia, do not miss Bled town to indulge in the romantic vibe the town gives out!
Ashwini Neetan from Hopping Miles
Budva, Montenegro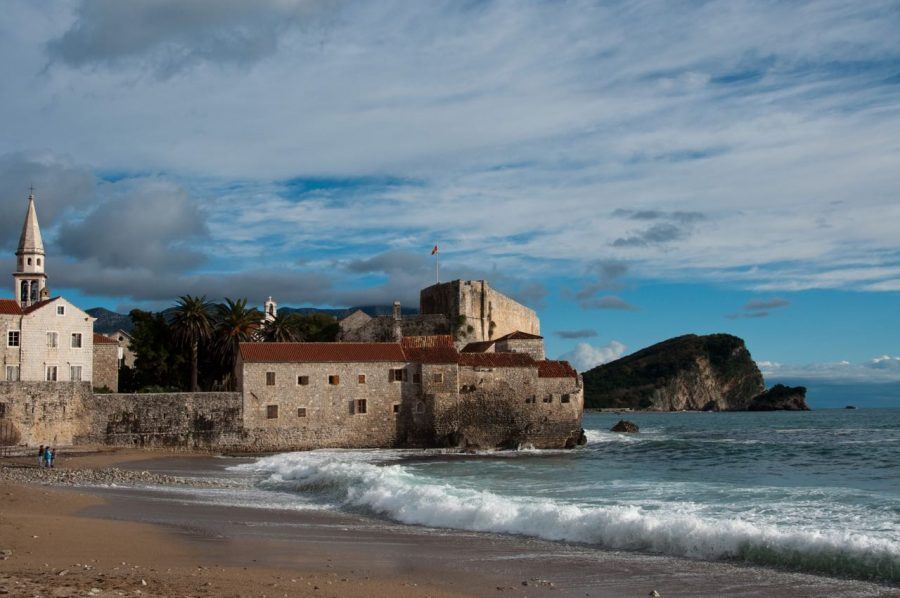 Budva is an ancient town in Montenegro just two hour's drive down the coast from Dubrovnik. With a backdrop of dramatic mountains, a colorful harbor and fortified Stari Grad (Old Town) it's a little treasure on Montenegro's Adriatic coast. Budva is the oldest settlement on the Adriatic at over 2,500 years old. Clues to 400 years of Venetian rule are discoverable within the walls, towers, and ramparts of the 15th-century fortress encircling the old town. Enter through one of five gateways to find a labyrinth of narrow passages linking beautiful squares lined with bars, restaurants, and boutiques.
Walking the walls and the town's alleyways is a pleasure as the old town is car-free. Culturally, there are three very different churches on the island to explore, and the town's museum is home to many artefacts linking to Budva's past. The citadel itself is now used as a stage to host concerts.The harbor is lined with some impressive yachts and several restaurants serving freshly caught seafood.
You'll enjoy views of town walls in one direction and the mountains in the other. Outside the town and within easy walking distance is a choice of 3-4 shingle beaches and coves. Look out for the ballerina statue en-route to Mogren Beach, the best of Budva's beaches.
Suzanne from The Travelbunny
Voskopoje, Albania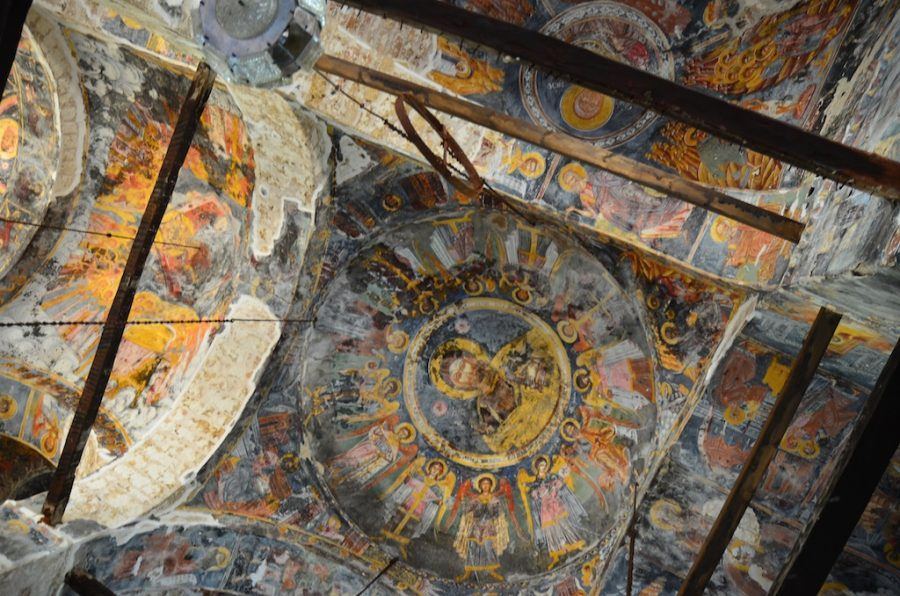 Voskopoje is a village hidden in the hills above Korça in southeastern Albania. The village, once a center of learning, was home to both Albania's first printing press and its first dictionary, a center of erudition in the 1700s. Nowadays, the frescoes are crumbling, and the icons are tarnishing, with some even used for target practice by the military. There's no official tourist infrastructure, but someone will always be able to find a key for you, and there will be inevitably an elderly priest to guide you around. When I visited in there were no other visitors at all – I hear that is changing so get there fast!
Leyla from Women on the Road
Kotor, Montenegro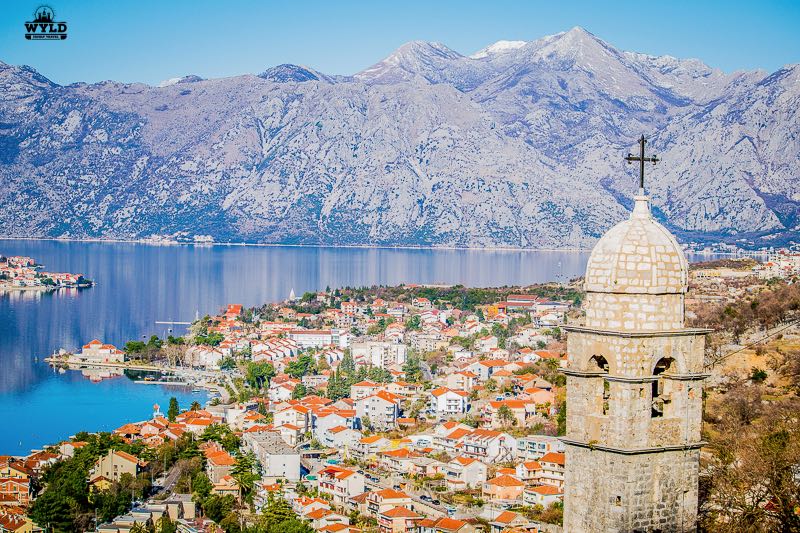 Kotor, Montenegro is etched in my mind forever. You would struggle to show me a more beautiful place in Europe. Kotor Bay a UNESCO World Heritage site still largely untouched by mass tourism. Kotor sits at the end of the bay entombed by hills that seem to rise from the bay. Sitting above the small streets and medieval buildings of the Kotor old town is the Castle Of San Giovanni. Its defensive walls can be seen as you approach Kotor. 1350 steps uphill and you will reach the castle. The picture from the top is amazing.
This castle and its fortification walls have been protecting Kotor in one shape or another since the 6th. Kotor has a strong Venitian influence in its old town due to it belonging to the Venitian empire for a long stretch of time. A visit to Perast in Kotor bay and two islands that sit just off the shore is a must. Our Lady of the Rocks is an island that was built by locals over 500 years and now holds a pilgrimage church.
The food in Montenegro is fresh and locally grown. A visit to Tanja bbq restaurant is a must when in Kotor. Some of the best-roasted meat anywhere in the world. We visited Kotor in the winter when there was literally no tourists and no cruise ships. We fell in love with its location the friendly people, the great food the marvelous sites.
Mark Wyld from Wyld Family Travel
BONUS Places That Must be on Your balkans Travel Itinerary
Since we published the post, we have more suggestions, and we just had to include them as they are places you just gotta visit in the balkans!
Plovdiv in Bulgaria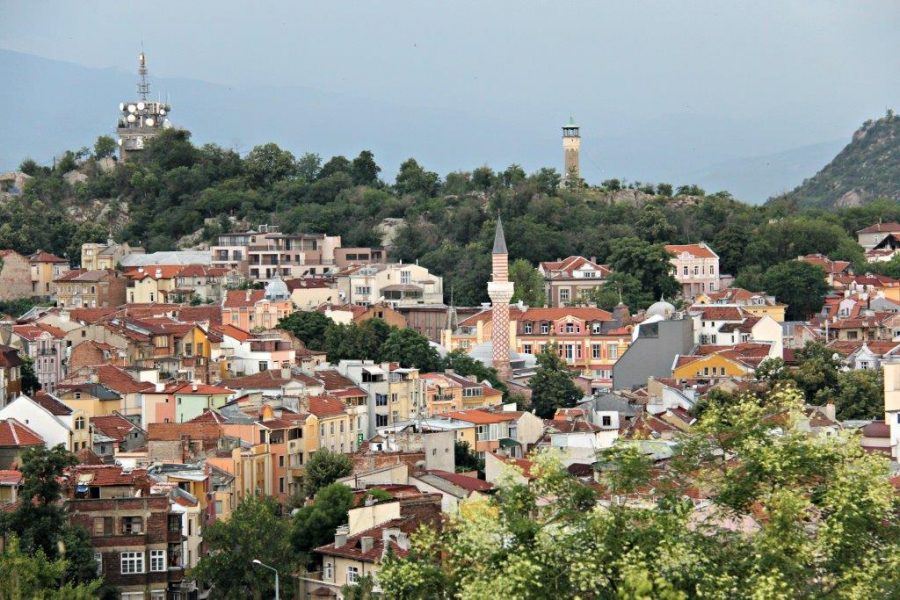 Plovdiv in Bulgaria seems to be a relatively unknown destination, but I am betting it won't stay that way for long.
If you are a fan of Roman history you won't be disappointed in Plovdiv. There is the Hippodrome, which runs underneath the main pedestrian street. That's right, it's underground. The town, which is also quite old, had already been built when they discovered the remains of the Roman hippodrome. As excavation began It became apparent it ran under the present-day town. Today it is a museum, you can go underground and have a look. There is also a Roman Forum very nearby.
Like many Roman cities, Plovdiv is set on seven hills and has a river. There are plenty of splendid viewpoints and short hikes to help you explore. If it's summer, you can see opera in the ancient Roman Amphitheater which overlooks Plovdiv from high upon one of the seven hills. Tickets are very reasonably priced.
For more modern history there is the Old Town featuring traditional Bulgarian architecture. You can learn about Bulgarian history and culture in several of the museums.
Elizabeth from Compass & Fork
Get your Plovdiv accommodation here!
Durmitor National Park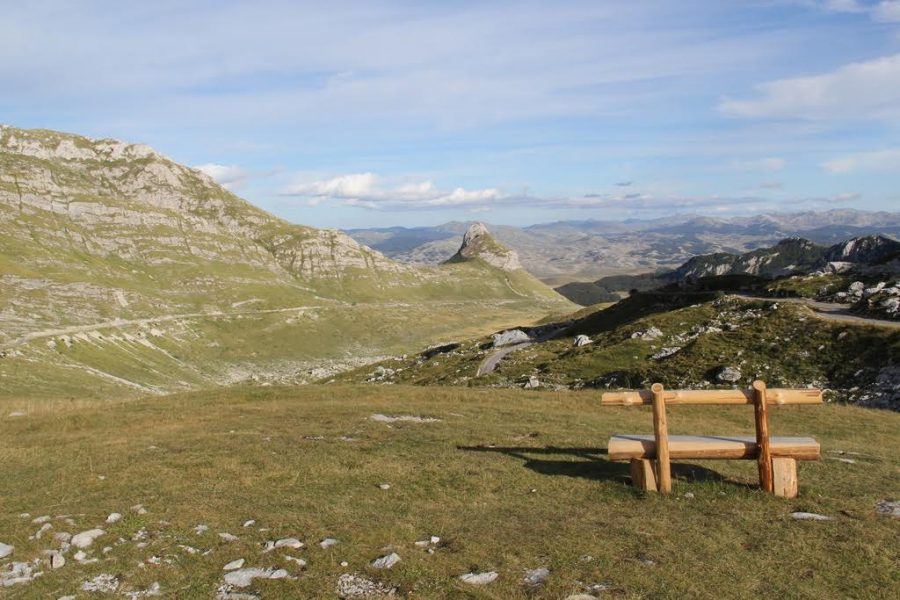 Durmitor National Park in Northern Montenegro offers stunning mountain landscapes and endless rugged hikes, making it a place to put on any outdoor adventurists bucket list.
Long ago carved out by glaciers, the large Durmitor massif is now one of Montenegro's largest protected natural areas. From hiking to glacial lakes, scaling towering limestone peaks, to viewing wildlife, it's the perfect outdoor playground for anyone looking for outdoor pursuits.
For hiking and climbing the park is home to over fifty 2,000+ meter high peaks, with Bobotov Peak (2,525 meters above sea level) being the highest. For the more relaxed hiker, sitting below the peaks you'll find rolling high-alpine meadows and rare old-growth stands of European Black Pine.
The closest town, Zabljak, is Montenegro's primary ski resort, yet still feels like a cozy alpine village. It has a variety of accommodation and dining options, but don't expect everything to be open in the shoulder seasons. Several hiking trails start from town, but we found it ideal to have a car to reach the higher alpine trailheads further within the park. The best (or worst for logistics) part is that the region is still far enough 'off the beaten track', so you don't have to worry about crowds.
Rand Shoaf From Well Traveled Mile
Lokrum Island Nature Reserve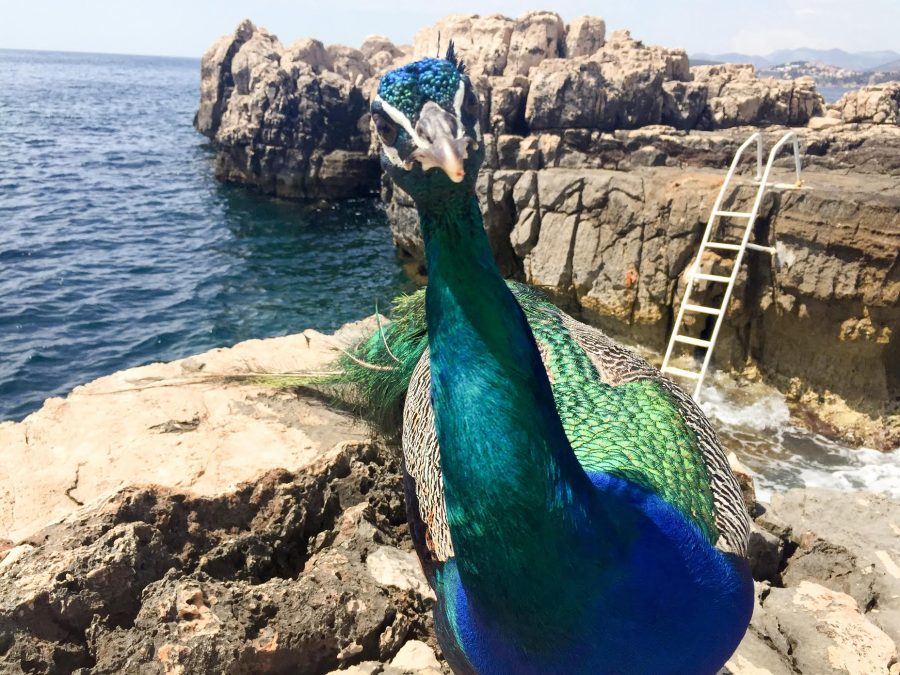 If you visit Dubrovnik, be sure to visit Lokrum Island Nature Reserve. Only a 10-minute ferry ride from Dubrovnik's old town harbor, Lokrum is the perfect place to spend a few hours or even an entire day. Especially if you don't have time to visit other Croatian islands!
We wanted a day of active relaxation and Lokrum fit the bill. We hiked the Path of Paradise across the island, went for a swim (there are ladders into the water all over the island and the water was inviting even in early May), had coffee in a cafe near the harbor to wait out a short burst of rain, visited the old abbey, ate a picnic lunch on the sunny rocks overlooking the gorgeous blue water, and hung out with the many peacocks that roam the island. Lokrum is a great place to get away from the Dubrovnik crowds and spend a couple hours in nature.
Lokrum Island Nature Preserve is open April to November with ferries leaving every 30 minutes from
9am to 7pm
.
Now you have all these ideas to add to your balkans travel itinerary, tell us which is your favorite?
Cate From International Desserts
Cover & Pin Photo Credit: Dane from Holiday FromWhere
Share