The Tastiest Serbian Food You Simply Can't Pass Up
When traveling the world, it's not about just seeing the sights and perhaps learning a few words of the local language. It's also about tasting the food by sampling traditional cuisine.
Culture is about gastronomy, and in the Balkans, there are plenty of authentic and traditional dishes to try. You'll also find that many Serbian dishes overlap with neighboring countries. There are, however, subtle differences to explore.
Serbian food has had many different influences throughout the years, which is reflected in the typical Serbian meals. These influences have made Serbian cuisine a real melting pot (pun definitely intended) of delicious flavors for the taste buds.
Influences, ranging from oriental all the way to many parts of Europe, Serbian cooking has its roots in meat, making it a hearty choice for colder days, but you'll also find many vegetables included in the most local Serbian foods.
Pastry is also quite prevalent in the Serbian diet. So, when you combine that with meat, you certainly are not going to starve. But that's okay, of course, there are loads of things to do and see in Serbia, from Belgrade to Novi Sad, to keep you busy and help you burn off those extra kilojoules.
To give you an idea of what you can expect to see when traveling around Serbia, and the best Serbian food to try, let's explore the wonders of Serbian cuisine. Let's take a look at what to eat in Serbia! This list of delicious foods from Serbia will have you ready to rent your car and road trip the country for yourself, just to eat!
Ćevapčići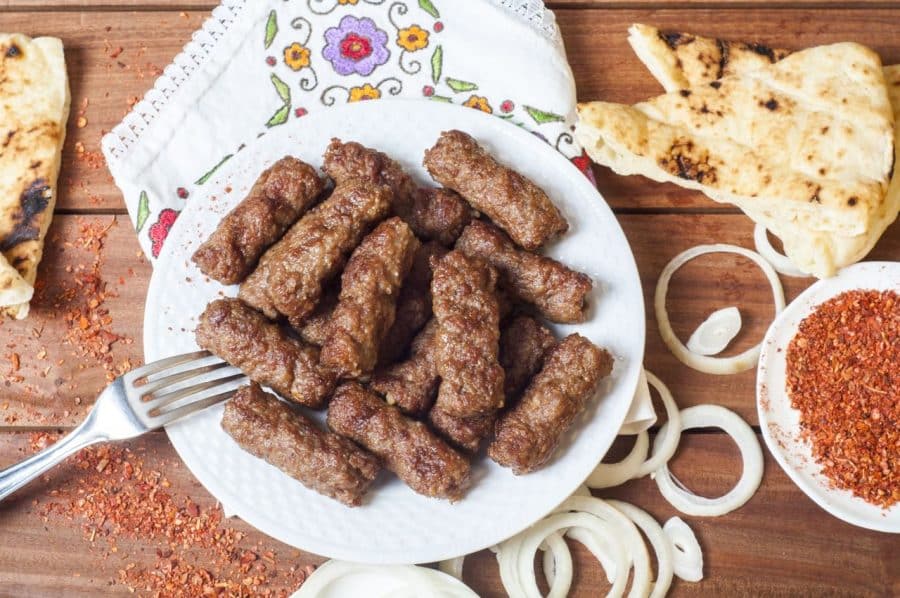 You'll find cevapcici or cevapi all over the Balkans, from Croatia to Romania, and these are delicious, small sausages made of minced and grilled meat. The meat is usually either pork, beef, or lamb and can also be a mixture.
You will often get a portion of around 5-10 different sausages served on a fresh flatbread with onions, red pepper relish, and sometimes sour cream, too, if you want it. This is a common and relatively cheap Serbian street food you will find at most takeaways, so give it a try.
Pljeskavica
Very similar to cevapcici, pljeskavica is a patty type of food and is usually made with either beef or pork and a real spicy kick to boot. You'll find it served in bread, with onions. The patty itself is mixed with a type of milky cream and pepper sauce.
This is another very easily found type of street food and is actually one of the most popular Serbian snacks you'll find. It's cheap and cheerful, and because of the amount of meat in it, also very filling. If you'd like to try Serbian meat dishes, this is one you won't have any trouble finding.
Pečenje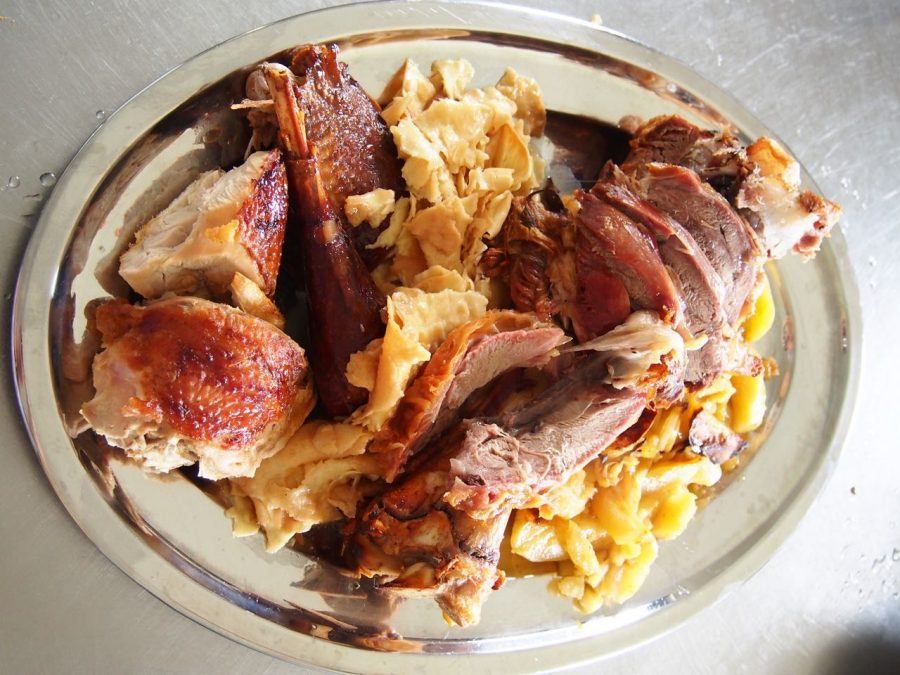 Its name means roasted meat; you'll usually find pečenje all over the country in various forms. This is one of the absolute must-have traditional Serbian dishes at big celebrations, such as weddings. Pečenje is usually a whole roast pork joint, an entire lamb joint, or even goat, depending on your preference, and comes with various side dishes.
It is always served in thick slices and in great abundance, so expect to be stuffed after a meal of this famous Serbian food!
Bečka Šnicla
This particular Serbian dish is better known as the "Viennese schnitzel." Actually hailing from Austria, it has found a lot of popularity across the continent and into the Balkans.
It is a boneless meat, which is hit with a hammer until thin and then coated in breadcrumbs and deep-fried. This yummy food from Serbia is often served as a main meal, usually with potatoes and butter and garnished with parsley.
Karađorđeva Šnicla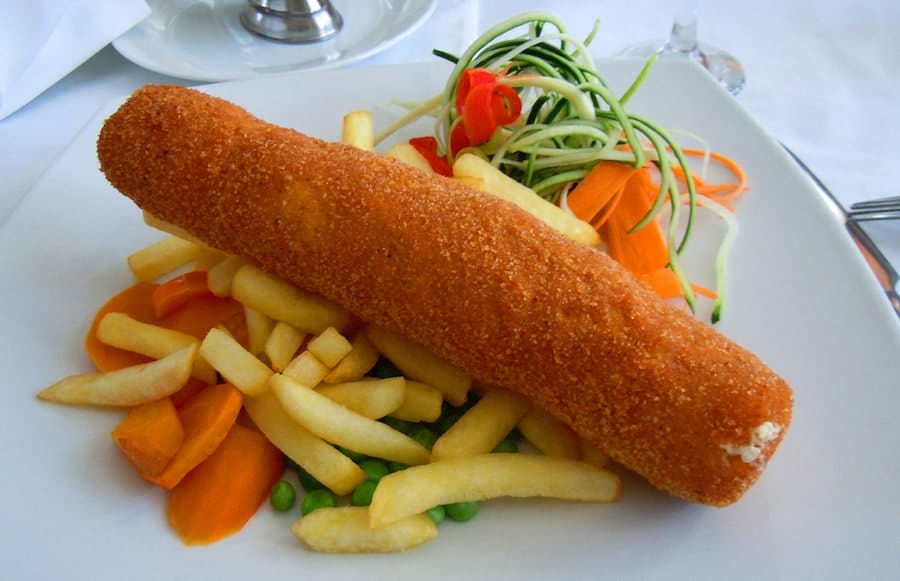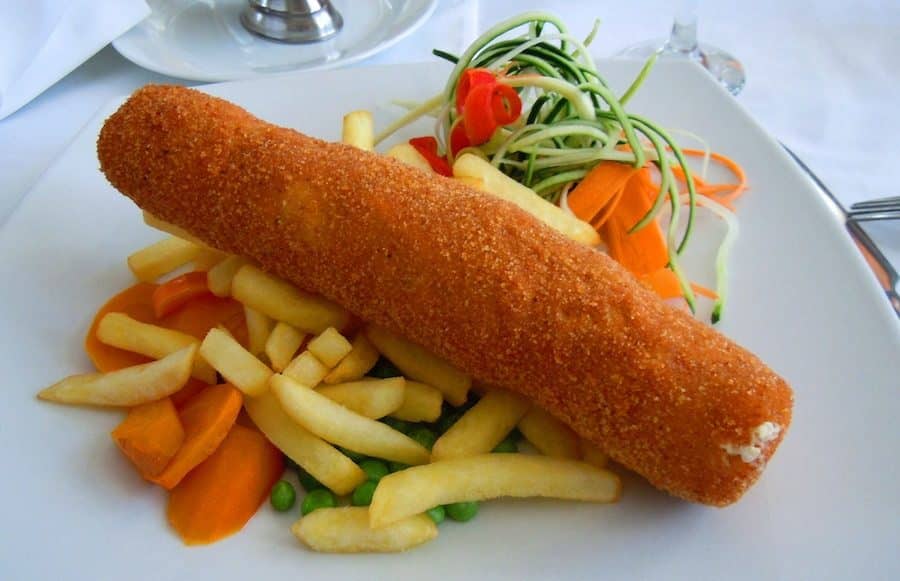 Another of those Serbian meals with a meaty punch is a steak dish of either rolled pork or veal steak.
It is stuffed with something called kajmak, which is like a clotted cream, and is then breaded and cooked, usually fried or baked. Once served, it usually comes with potatoes and tartar sauce.
When cooked, the kajmak in the middle turns into a creamy sauce and makes the meat super-succulent. Delicious!
Skembici
Perhaps not one for those with a weak stomach, skembici is a very old Serbian dish, considered as one of the authentic Serbian delicacies by locals, in fact. This is actually a tripe soup. Yes, really.
The tripe is served in a stew made of various vegetables, herbs and is usually served alongside boiled potatoes for a really filling and hearty dish. You'll find tripe soup in many neighboring countries, and if you really want to try something new and traditional, this is the dish to try.
Sarma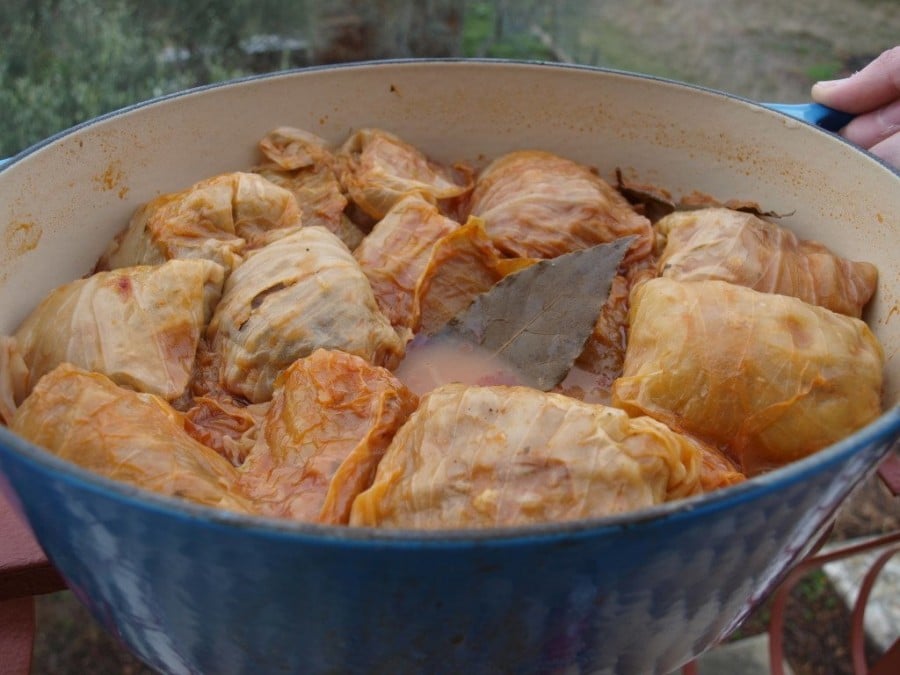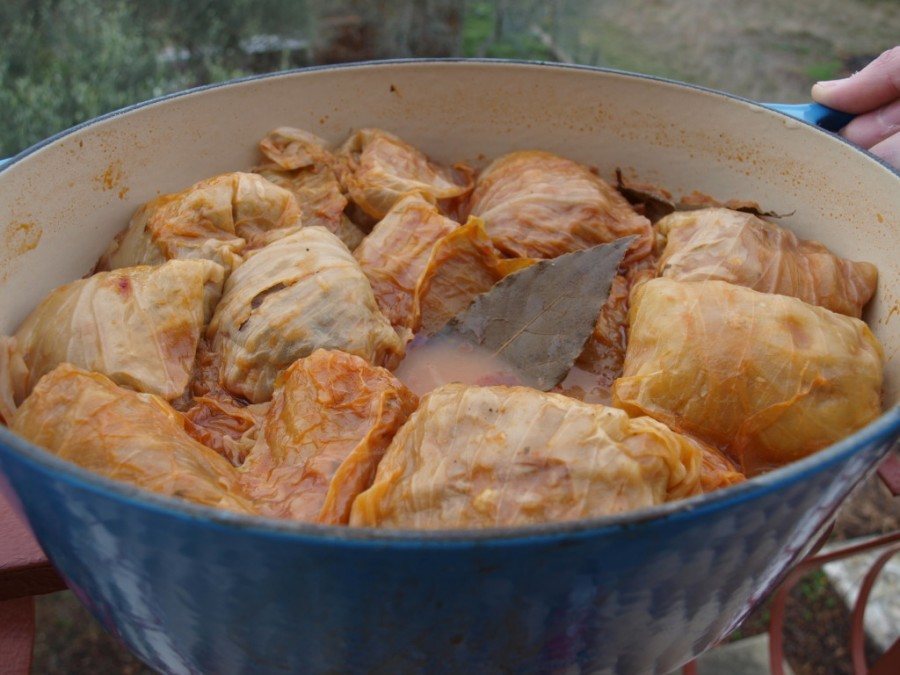 Sarma has many variations around the Balkan region, but as a portion of traditional Serbian food, it is usually a type of beef ground into mince and mixed with rice.
The mixture is then wrapped in a cabbage leaf but can also be a grapevine or a different type of green leaf. This is then simmered and served with several side dishes, often including sour cream. You'll find many traditional households serving sarma, and it is much more hearty and filling than you might think from looking at it!
Fiš Paprikaš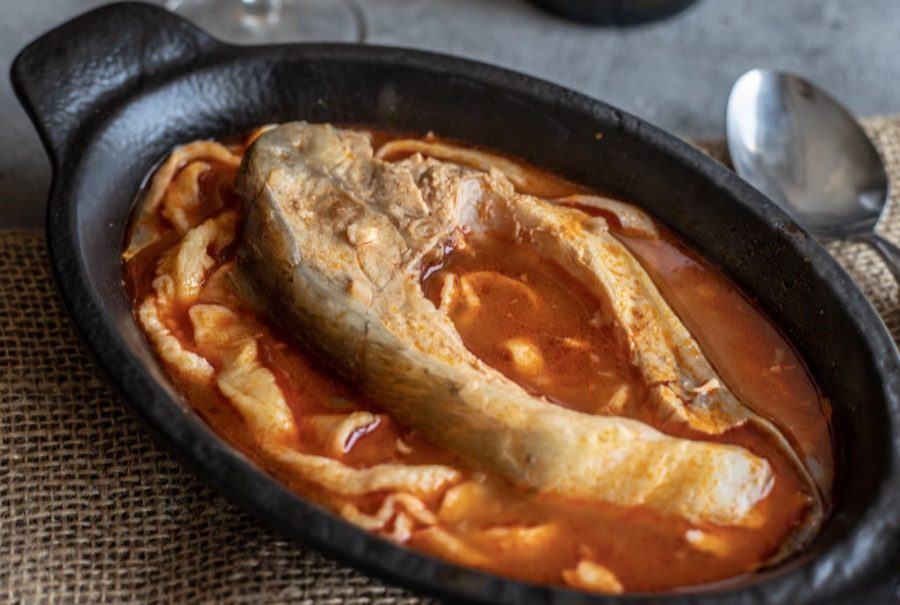 Seafood is quite popular in Serbia, and if you are in a local seafood restaurant, you should definitely try this type of delicious fish stew for your authentic Serbian dinner. If you're not a fish lover, you're encouraged to give this a go. It's a super popular Serbian food for a reason.
It's not overly 'fishy' but has a very fresh flavor. The stew consists of paprika and tomato juice and has a spicy kick to it.
Punjene Paprike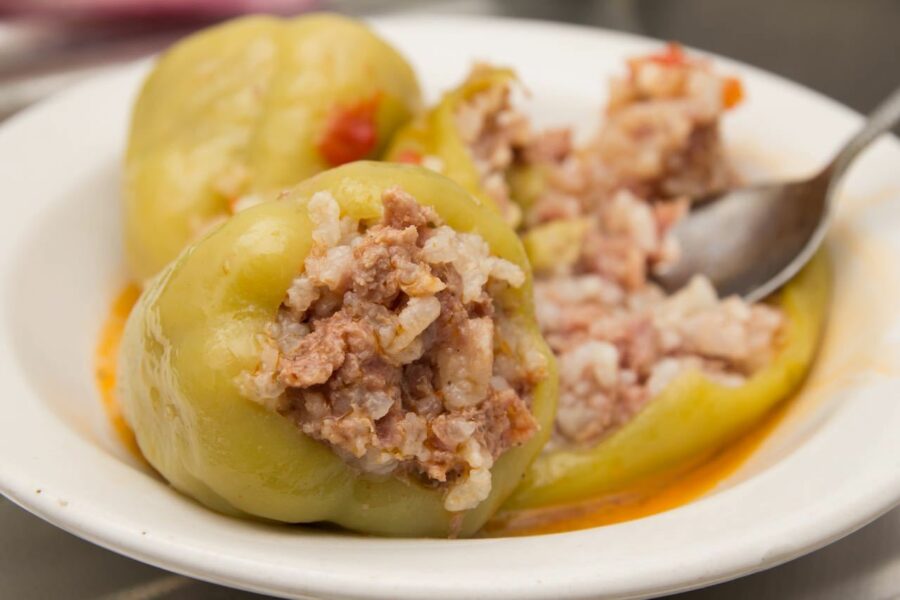 Paprika is very commonly found in Serbia, and this is a stuffed paprika dish. It is loaded with a combination of different meats, rice, tomato sauce, egg, spice, and red capsicum to give it a kick.
Again, it's a very hearty dish, but a somewhat healthy one at the same time. You'll also find this common in many households at dinner time and in authentic Serbian restaurants.
Burek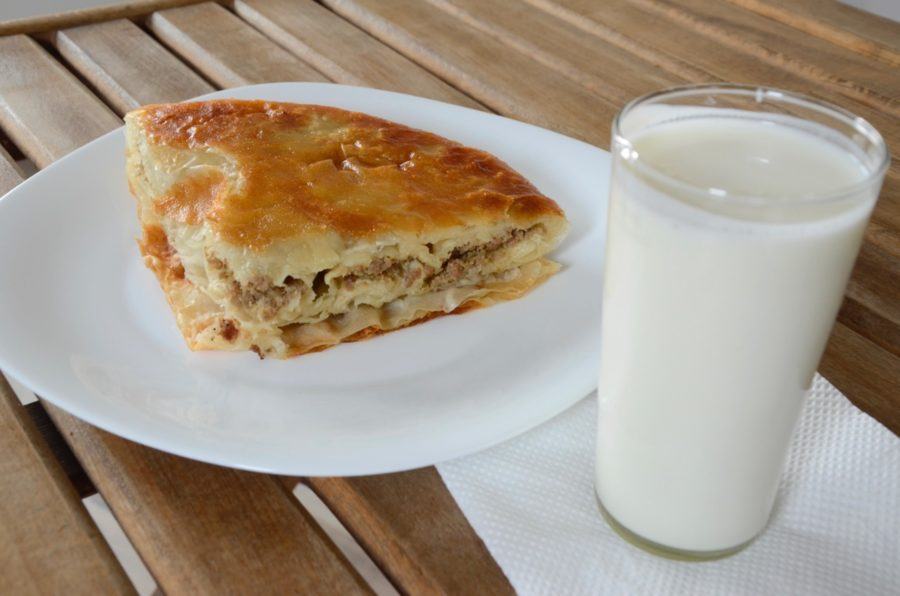 Hailing from the eastern Balkans and Turkey, burek has become an established staple in the Serbian kitchen. The main ingredients of this delicious, savory pastry dish are phyllo dough and ground meat, which can be beef, lamb, pork, or any combination of those three. Alternatively, you can also use cheese as a savory and creamy filling.
Burek comes in various shapes, from coils and cylinders to round pies, but it is traditionally cut into small squares. A mouthwatering Serbian dish, burek squares are eaten as appetizers, a filling snack,k, or even a main course.
Gibanica
This is a Serbian pastry dish and one that is quickly eaten on the go as a snack. It is basically a cheese pie made a little like the regional favorite burek, which we've described above. There are layers of thin dough filled with delicious and quite strong cheese, which are then glazed with egg to give it a golden color.
Proja
This is a cornbread dish that dates back many years. This particular dish was popular during times when money was low and poverty was prevalent in the country. It was easy to make, cheap, hearty, filling, and it didn't spoil.
Despite times improving, you'll still find proja in many households and traditional restaurants.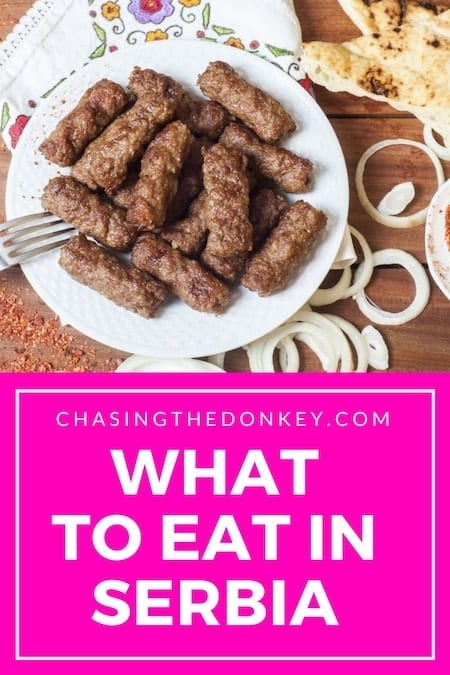 Urnebes
This is a traditional Serbian salad served with many other main meals. You'll find it mostly in the south of the country, but it is pretty widespread regardless.
It is a salad of cheese and hot peppers and a few other spicy treats. You'll notice that it is spiciest in the country's southern reaches, where it hails from, and can be a little different from place to place in terms of mildness or otherwise.
Ajvar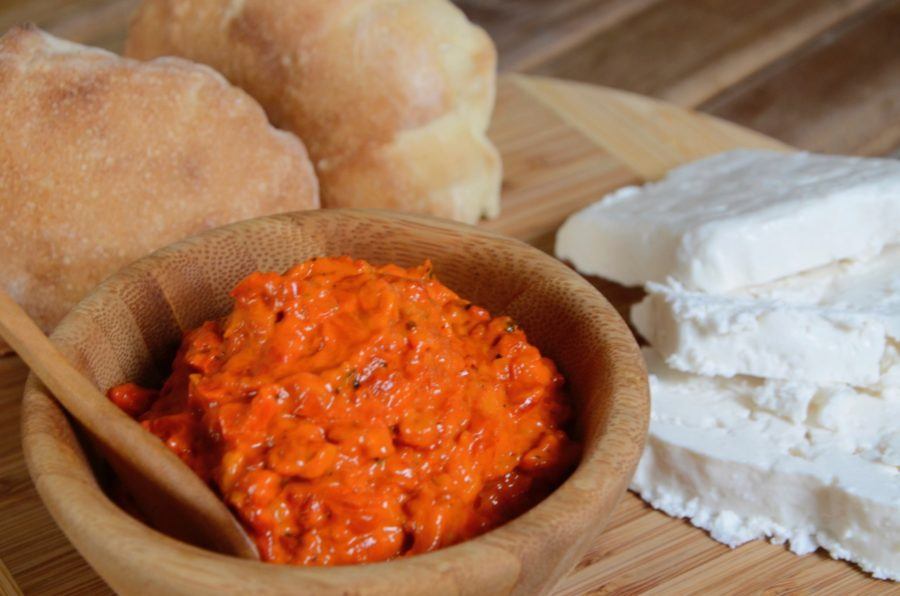 A Serbian red bell pepper spread, ajvar (pronounced: i-var), is a traditional dish in Serbian cuisine that's now popular all over the Balkans and even the world. It is eaten in various ways, including as a spread on bread, a salad, or a side dish with fish or meat.
Ajvar is super-easy to make at home, the recipe not calling for anything else than red bell peppers, eggplant, garlic, olive oil, salt, and pepper. After the bell peppers and eggplant are roasted, either in the oven or on the grill, all the ingredients are blended to form a paste or relish. For different touches of flavors and heat, you can add a little bit of tomato paste, roasted red onions, and/or chili flakes as well.
This traditional Serbian dish is fantastic as a dip with toasted pita bread or as a side with roasted/grilled meat or fish.
Okay, enough of the savory Serbian food – let's dig into the sweeter Serbian cuisine try in Serbia.
Baklava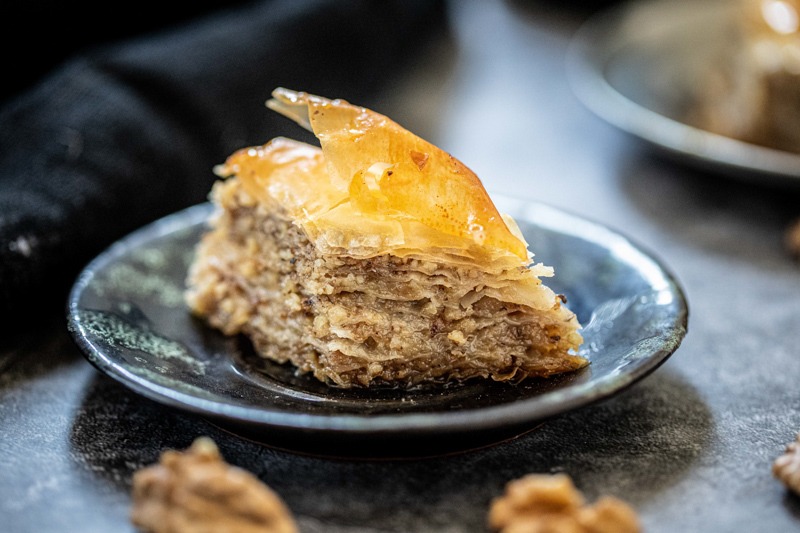 While not native to Serbia, you'll find baklava all over the Balkans and indeed all over the Mediterranean.
This is a sweet pastry that is filled with chopped nuts and honey (which also happens to be a great souvenir to bring home) and usually sprinkled with pistachio nuts. It's sticky, it's sweet, and it's filling (again), but you'll definitely want more than one piece!
Popara
You'll usually see popara at breakfast. As a quite heavy dish, It will probably fill you up for the rest of the day.
This is a meal made with bread, cheese, kajmak (the creamy milky ingredient we mentioned earlier), milk, and water. This is an accompaniment dish, rather a Serbian dish on its own, but again, it will certainly fill you up!
Krofne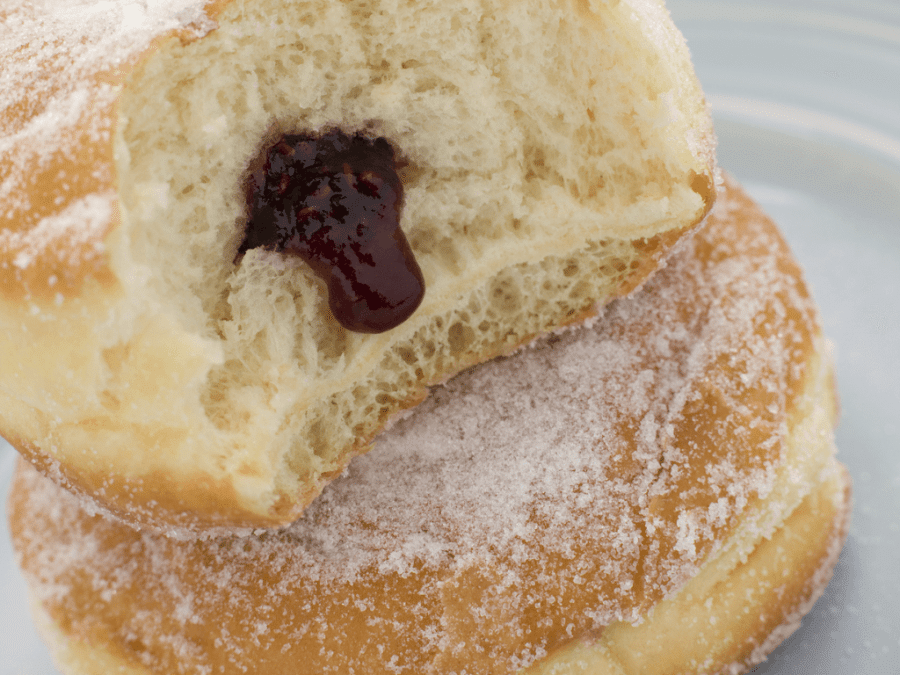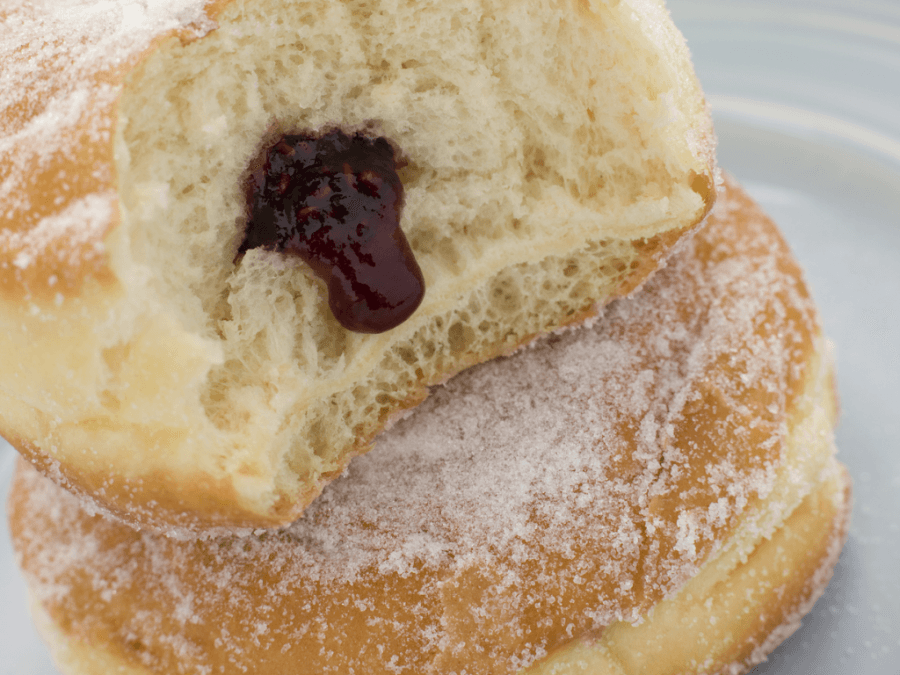 Krofne is a doughnut and can be filled with various ingredients, such as jam, chocolate, or even marmalade, custard, or cream. The most common filling is jam or chocolate, and you can quickly grab and eat one on the go if you have a sweet craving.
Uštipci
Similar to the above-mentioned krofne and Croatian fritule, uštipci are fried balls of dough that can be eaten for breakfast, as a mid-afternoon snack, dessert, or even as a main course. Making them is somewhat easier than making krofne.
They also don't necessarily have to be sweet, although popular fillings do include jam, apple, and chocolate. Savory uštipci fillings range from pumpkin and cheese to meats.
Palačinke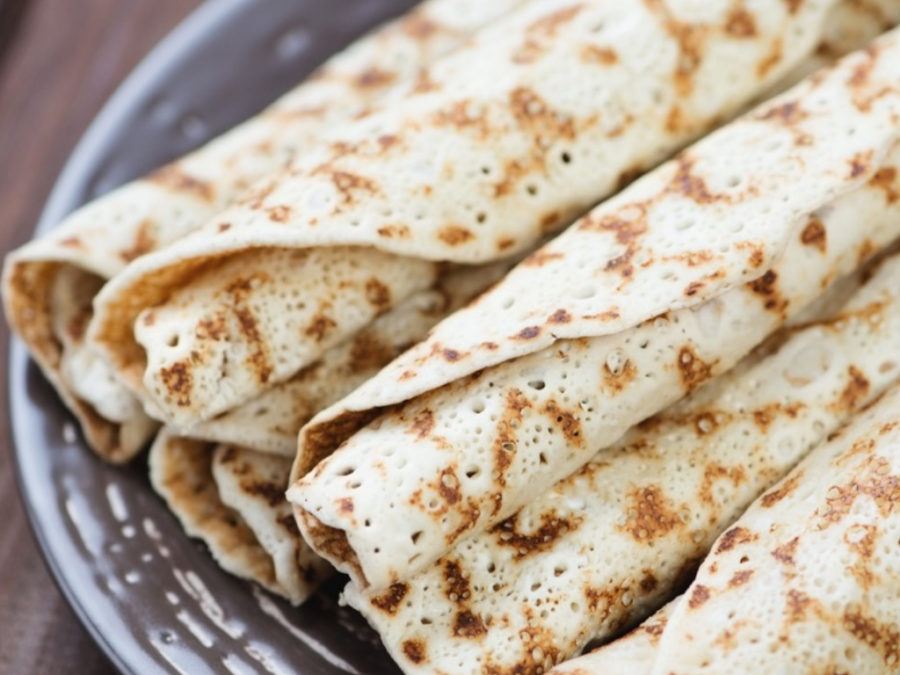 Again, you'll find regional variations of palačinke all over the Balkans and Europe. The typical Serbian food version, however, is quite delicious! This is a crepe or pancake, and it is traditionally filled with cream, chocolate sauce, biscuits, walnuts, and sometimes honey.
You'll easily find them all over the place, either as street food in Serbia or in dedicated shops (that's how popular they are). There's also a savory version to try, which is often filled with cheese or ham.
As you can see, typical Serbian food won't leave you hungry! These are just a few Serbian dishes to try while enjoying your vacation in Serbia. If you have another you'd like us to add, let us know.
Share