Privacy & disclaimers →
What to Wear In Turkey – Area-By-Area Packing List For Turkey
Turkey is a vast country with cultural differences as you travel across and up and down. This dress code in Turkey for tourists guide will help you decide what to wear in Turkey. We have you covered, from the Blue Mosque dress code to beaches (see what we did there!?).
From the sun-drenched beaches of the south to the cosmopolitan cities in the northwest and west, into the more conservative towns and cities of the south, and the very traditional areas in the east and southeast. Turkey is a country that will show you a million different traditions and trends wherever you go.
However, one thing many people get wrong is the dress code in Turkey, especially at religious stops.
There are no strict rules for what you should and shouldn't wear in Turkey. That's something we should point out here. Turkey isn't as conservative as places like Egypt, Saudi Arabia, Iran, or Pakistan.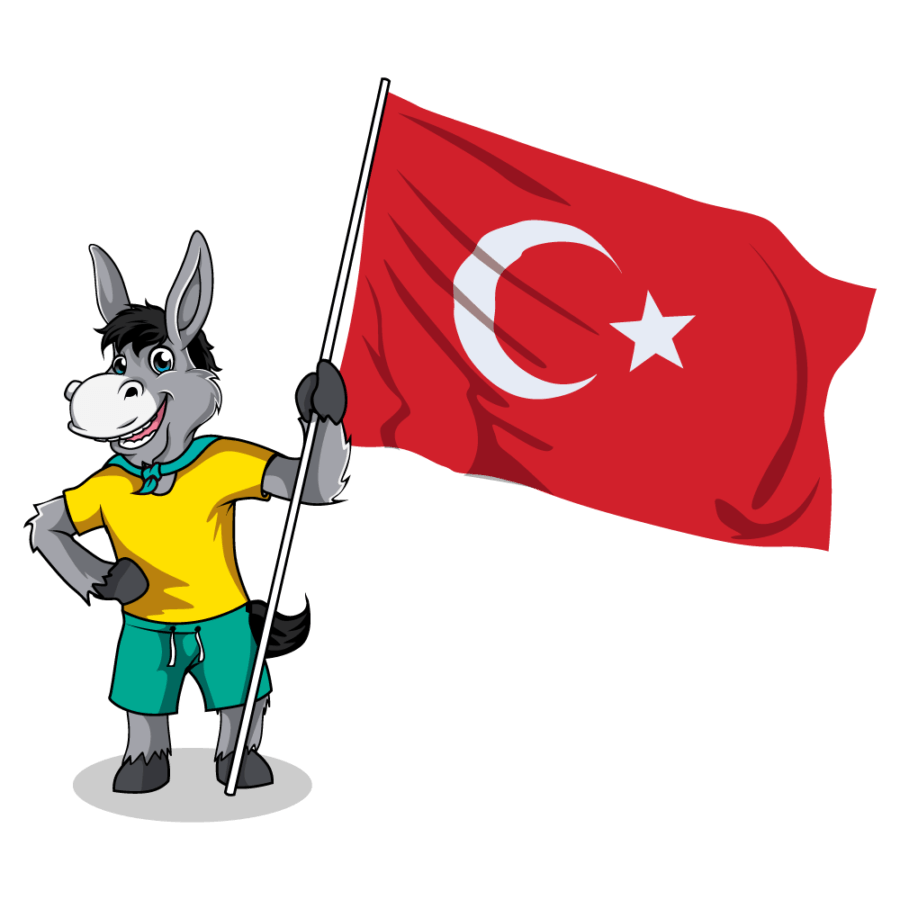 While making your packing list for Turkey, it's important to know that the dress code in Turkey is generally relaxed, and you can mostly wear whatever you wish. However, if you choose to wear whatever you please, you will find that you might find yourself attracting unwanted attention in certain areas where that choice isn't in keeping with what the locals are used to.
So, while you won't offend anyone, you might end up being stared at or whispered about, which will not make you feel exceptionally comfortable.
To further complicate matters, the general dress guidance varies depending on where you'll travel in Turkey.
To help you avoid making faux pas and feeling out of place, let's explore the main areas in detail, give you a few ideas of what to wear in Turkey, and avoid over (or under) packing your bags.
First things first, mosque etiquette.
TRAVEL COMPANIES WE USE AND TRUST
What To Wear When Visiting A Mosque Or Religious Sites
No matter where you are in Turkey, the rules for what to wear to a mosque are the same. Mosque dress code requirements are similar anywhere in the world.
Be modest.
I am always asked, "Is there a Blue Mosque dress code"?
Yes, there are specific rules about what to wear to the Blue Mosque and all other mosques in Turkey.
Pack Socks In Your Day Bag
Before entering the Blue Mosque, everyone must remove their shoes, which means you must have some socks.
Consider A Shoe Bag
You'll leave your shoes outside the mosque, and most mosques will have a place to leave them; it's hard to say these will be safe or easy to get to when you go, especially at the prominent mosques in Istanbul during peak visiting times. If you're in a rush or own expensive travel shoes, consider a shoe bag to place your shoes inside your backpack.
Wear Shoes That Come On And Off With Ease
You and the dozens of others will all be standing there trying to tie and untie shoelaces simultaneously. You'll be glad if you choose to wear shoes that slip on and off easily.
Pack A Head Cover
Women need to cover their heads and hair and wear respectful clothing. Unless you wish to borrow a scarf from the mosque, you should pack your shawl or pashmina. One that is long enough to wrap around your head and cover your shoulders.
Think About What You Can Wear To Be Considered Modest
For Women to enter a mosque, they are not allowed to wear the following:
Shorts
Tank tops
Vest tops
Short skirts
Leggings
On the day you plan to go to the mosque, it's a great idea to wear loose-fitting linen pants or a long flowing dress or skirt.
The attendant on the door will inform you if they feel what you're wearing isn't appropriate and ask you to wrap a shawl around your midsection or over your shoulders if required.
Rather than borrow something dozens of other people will use that day, it's far better to go prepared; I suggest that you also consider wearing a long sleeve cotton shirt on that day.
For Men to enter the mosque, they are also required to wear respectful clothing. In this case, men should not be wearing:
On this travel day, boys should wear long pants and a long-sleeved top. If the weather is super hot, I have seen men get away with wearing a regular T-shirt.
Additional mosque etiquette: Be quiet and respectful when visiting a mosque. Do not walk in front of anyone praying, and never take pictures of people praying, either.
What To Wear Around Turkey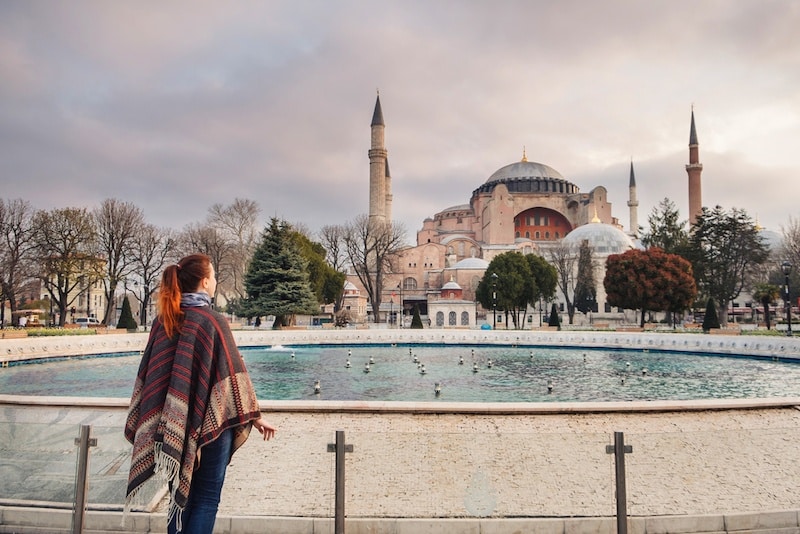 Deciding what to pack for Turkey is very simple, though you should know that the guidelines of what to wear in Turkey are a little different, depending on where you plan on traveling.
What To Wear At Turkey Beach Resorts
If you're visiting a beach resort along the south coast of Turkey, guidelines on what to wear are the same as anywhere else around Europe.
You'll see people wearing bikinis on beaches, and in some cases, you might even see topless sunbathing; however, this is certainly not to be encouraged. While no one will say anything to you about this, remember that Turkey is a Muslim and conservative country.
You're free to wear whatever you wish when you go out at night. If you are dressed a little on the bare side, you may get stared at, especially if you're a woman.
However, for the most part, this part of Turkey is far more laid-back, and in the tourist resorts, you won't attract unwanted attention.
What To Wear In Istanbul And Izmir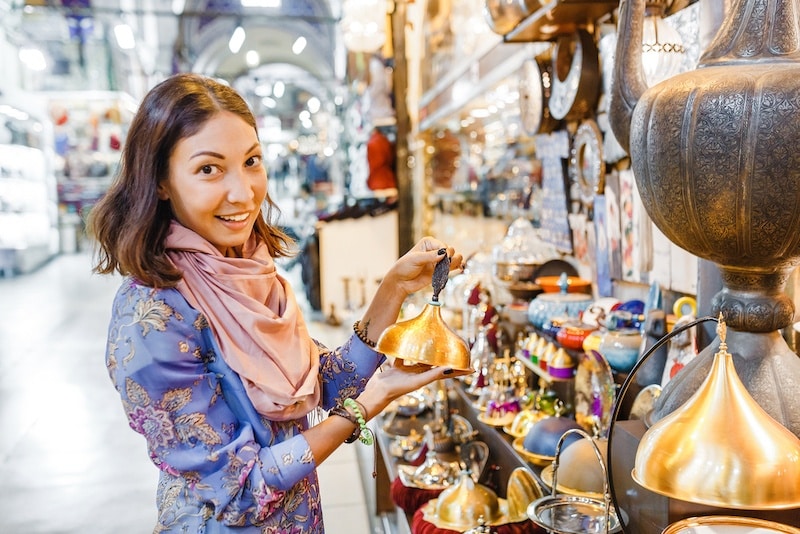 Dress code for Izmir: While Istanbul and Izmir are pretty far apart in terms of distance, the two cities' vibe is relatively similar. Izmir is a very cosmopolitan city, and it's got quite a young feel. For that reason, you can wear your usual clothing; however, avoid anything too low-cut or too short.
Dress code for Istanbul: In Istanbul, the same rules apply; however, do remember that many parts of Istanbul are very historical, and that means you need to be a bit careful in terms of clothing. If you're visiting Taksim, practically anything goes. Still, if you're visiting Sultanahmet, the city's historic core, you should be respectful and avoid short skirts, shorts, tank tops, etc.
What to wear in Turkey summer: During the summer, sleeveless tops are fine, and you'll see many tourists in shorts, but be mindful of the length – and how tight the shorts are.
Central and Northern Turkey Dress Etiquette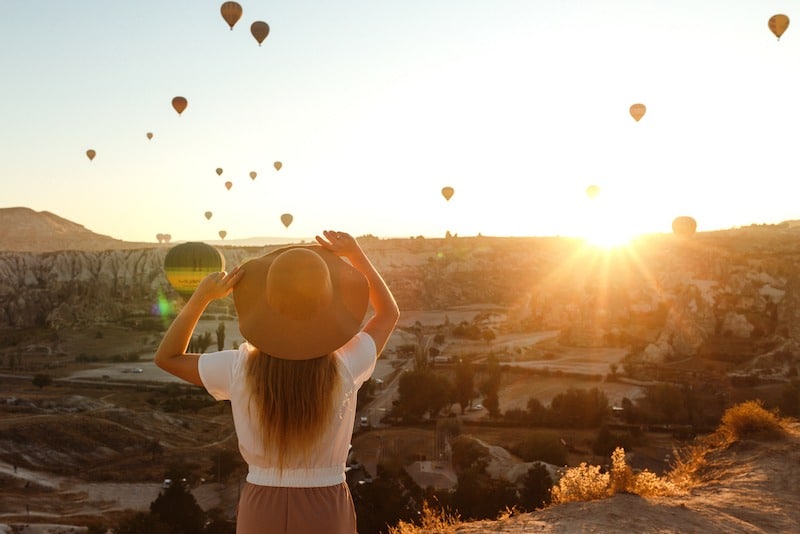 If you're venturing into central Turkey, perhaps to Cappadocia or Ankara (the capital city), or to the north coast, you can wear almost anything again. However, you should know that this part of the country is slightly more conservative than the major cities and beach resorts we've covered so far.
Women: Think of long-flowing dresses rather than booty-revealing denim shorts. Also, opt for more modest shorts than low-cut or short tank tops.
Men: Nothing I can think of will offend the locals, so you're good to go in your usual gear
What To Wear In Eastern And Southeast Turkey
Here is where you need to pay attention to what you pack. The southeastern part of Turkey, in particular, is very traditional, which means you must dress in a very modest way.
Men: You should wear jeans or long pants and T-shirts, and avoid vest tops
Women: Please pack skirts and dresses which are below the knee and avoid wearing tank tops of any kind. T-shirts in the summer are generally okay, but it's best to wear sleeves below the elbow. Cotton is your friend here; buy a flowing cotton shirt or a poly-cotton sundress to wear
What To Wear In Turkey In Summer, Winter & Beyond
What to wear in Turkey summer: Summer means heat. Summer days get up to the '30s (degrees Celcius), so you'll need to pack loose flowy dresses and linen pants. Try to pack nothing backless or with skinny shoulder straps.
Packing for winter in Turkey: Oh boy, it gets cold! Some days it will only be 6 or 8 degrees, so you'll want to pack a good down jacket, your wooly winter socks, travel boots, and a hat & gloves.
Packing list for Turkey in September & fall tips: It starts warm and ends up freezing. Layers are your friend here, as is an excellent windproof jacket and scarf.
How to dress in Turkey in April & spring: It starts cold in March then is sunny and warm. Much like fall, it's a good idea to pack in layers, things that can be interchanged quickly. You know, like tights for under your dress and an anorak that goes with jeans and shorts.
Wearing A Head Covering In Turkey
You don't have to cover your head.
You'll find an equal split of women in Turkey covering their heads versus those who do not. That means you'll be good to go walking down the street in your regular clothes (modestly chosen) without your head covered, and you won't encounter any issues. It's a personal choice here and not a necessity.
Though you'll need something to cover your shoulders, why not pack one that can also flip up over your head?
As you can see, there are no significant rules regarding what to wear and what not to wear in Turkey – think modestly.
What Else To Pack For Turkey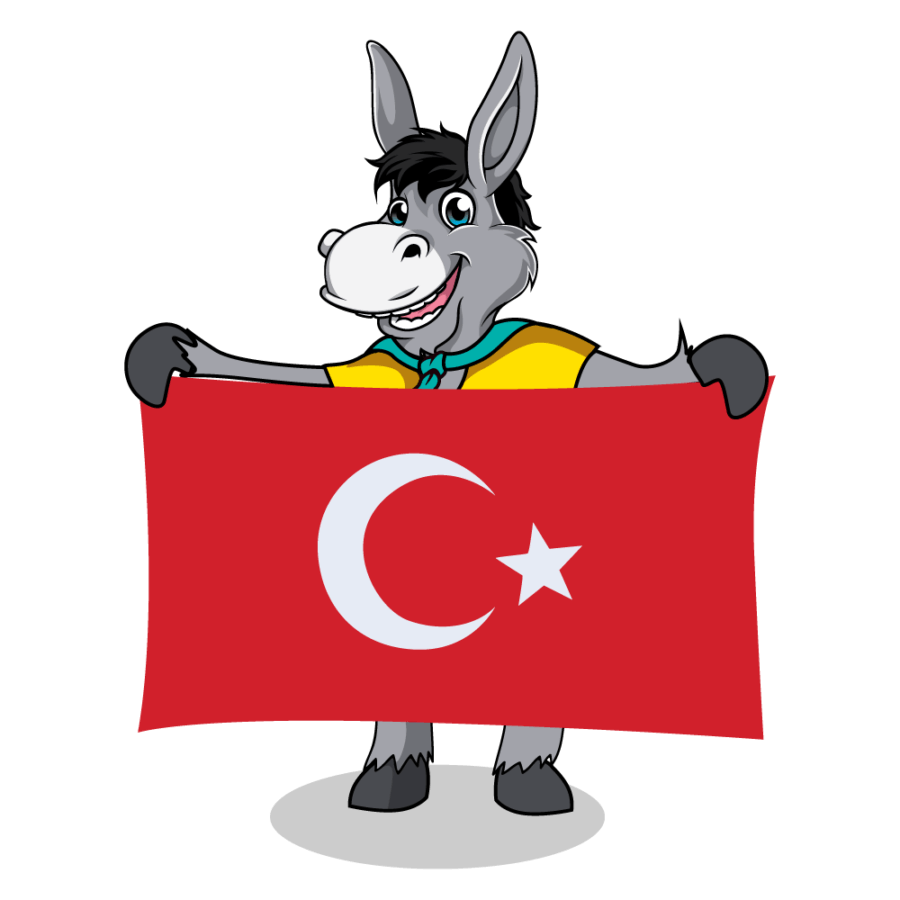 Now that we've answered what clothes to take to Turkey, here are some other items you should remember to add to your Turkey packing list all year round:
Sunglasses. Think of those wrinkles
Hat. A blazing sun is glorious on vacay; a red face is not so much
Sunscreen. A good idea to pack your own, or else you risk buying overpriced options available at the tourist sites
A cross-body bag. This is particularly handy at the Bazaar in Istanbul, where pickpockets seek out tourists during peak periods.
An Anti-theft bag. If you want to be extra safe, a slash-proof bag with other anti-theft features is a great idea.
Toilet paper. Seem strange, but trust me when I say that traveling through Turkey can mean finding a small hose instead of loo paper. Of course, tourists have toilet paper in touristy places, but who wants to get there only to find an empty cardboard roll?
Travel Umbrella. Pack a small and light one to be safe
So long as you are mindful of traditions in the particular areas mentioned and dress modestly, packing your bags for Turkey will be easy!