Some posts contain compensated links. Please read this disclaimer for more info.
Top 10 Things To Do In Istanbul
Istanbul is a HUGE city. There is far too much to see and do here over the space of just one break, and no matter how much you think you can zip your way around and see the main sights, you'll still find yourself missing out on several things you had on your list.
This is a city that has more history than perhaps anywhere else in the world. Once part of Greece and known as Constantinople, the Ottoman Empire based itself here for centuries, fighting war after war, battle after battle.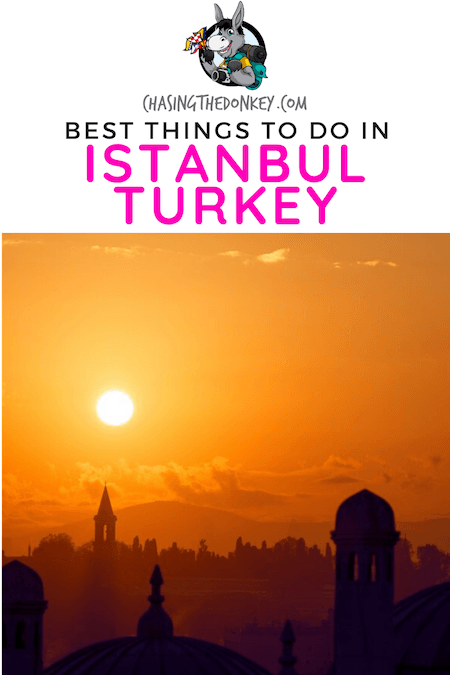 The buildings here are dripping in history, the streets have echoes of the past, and it's a wonderful blend of old and new that you'll struggle to find anywhere else on the planet. Of course, Istanbul is also the only city in the world to straddle two continents; half sits in Asia, and the other half in Europe, divided by the mighty Bosphorus Strait, considered one of the most dangerous shopping lanes in the world, thanks to its endless twists and turns.
If you want to get the most out of Istanbul, you need a plan. It would be best if you also made peace with the fact that there is no way on this Earth you're going to see everything. Some people visit Istanbul several times a year, and they haven't seen everything!
With that in mind, let's check out ten sights and experiences you should have on your list of must-dos. If you have extra time (unlikely), you can carry on your exploration.
Blue Mosque, Sultanahmet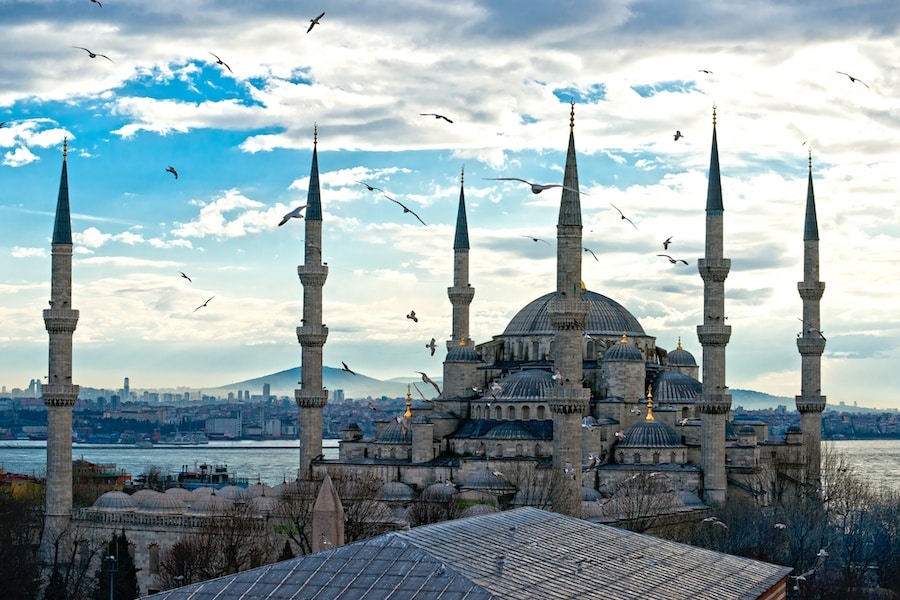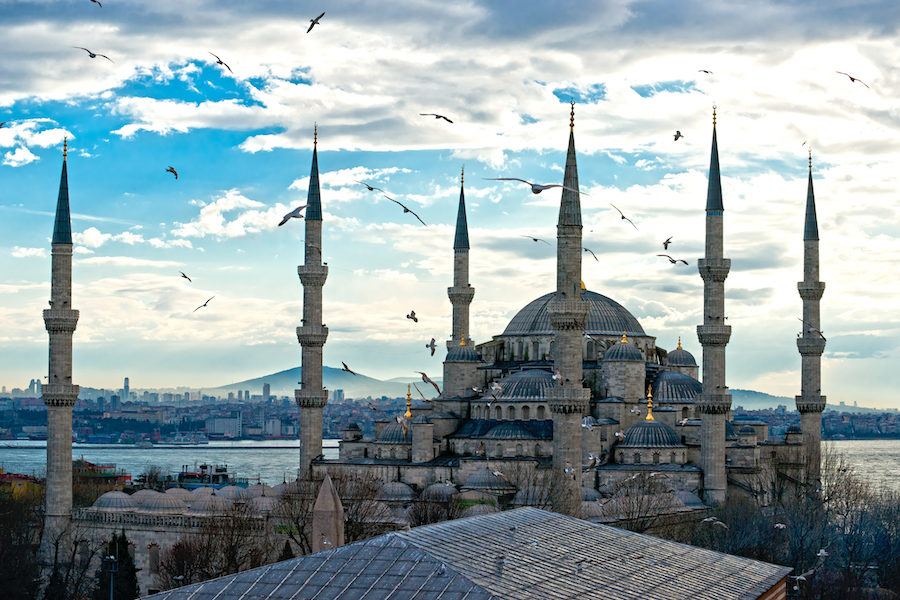 Sultanahmet is considered the ancient part of Istanbul, it is here is where you'll find many of the significant, historical sights.
The Blue Mosque is iconic and one of the most beautiful buildings you'll ever set your eyes on. Built in 1609, the mosque has six minarets, when most mosques have 2 or 4. The design inside will take your breath away, for sure.
However, the Blue Mosque is a working mosque and, therefore, a place of worship. This means you need to adhere to mosque etiquette and be respectful of anyone praying inside. Never stand in front of, or walk in across anyone praying. Always cover your shoulders and legs, and wear respectful clothes. Everyone will need to remove their shoes when going inside, and women will need to cover their heads.
The mosque is closed during prayer times, and on Fridays, you'll find this happens more frequently, as this is the Muslim holy day. It's free to go inside, but donations are always welcome and will go towards the upkeep of this beautiful and incredibly historic building.
Hagia Sofia, Sultanahmet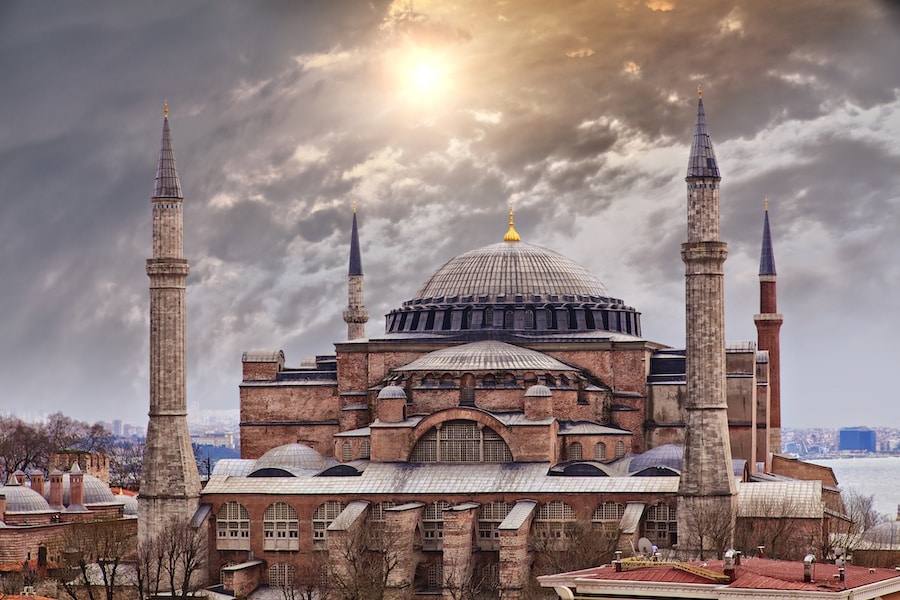 If you're visiting Blue Mosque, you should head over to Hagia Sofia next. This is directly opposite and dates back to 537AD, when it was first built as a church. When the Ottomans took over, they changed Hagia Sofia into a mosque, and nowadays, it stands as a place where both religions sit side by side, with relics and monuments of both shown. The museum is simply stunning, and it's a truly beautiful place to visit.
The only downside is that it can become quite busy, and the queue to get inside can be very long. It's around 70TL to enter, and that gives you access to the whole building. There are parts where you can't use your camera flash, so adhere to signs shown in both English and Turkish.
Basilica Cistern, Sultanahmet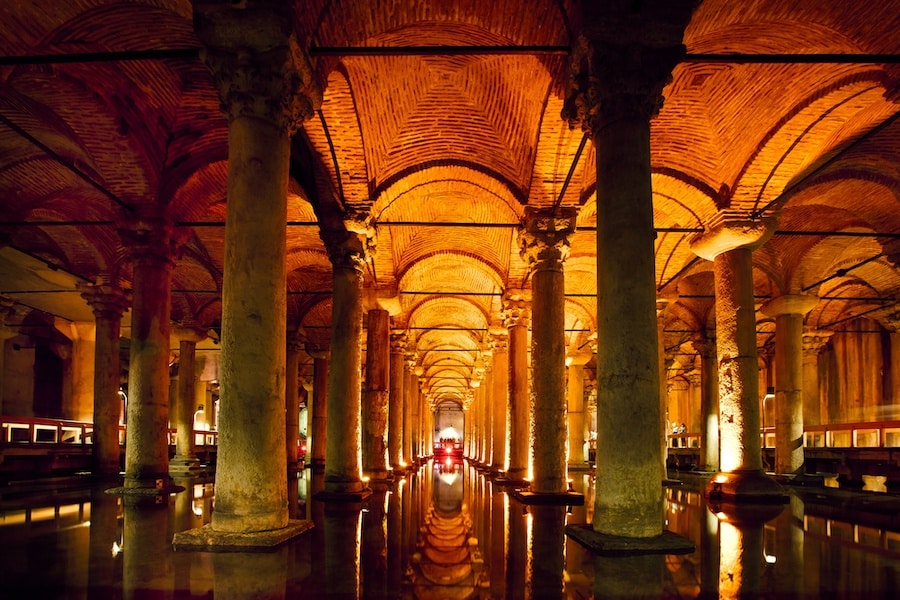 If you're someone who likes weird and wonderful experiences, Basilica Cistern is the one for you! Just 20TL to go inside, you're actually going under Istanbul's streets, down into where the main water supply for the royal palace was held. This is one of the oldest sites in Istanbul and dates back to Emperor Justinian's times during the 6th-century Byzantine era.
You'll see huge columns in carefully arranged lines, stones carved in the face of Medusa, and a strange atmosphere that you really won't be able to get enough of.
Dolmabahce Palace, Dolmabahce/Besiktas
If you love opulence, prepare to have your mind blown! Sitting on the banks of the Bosphorus, this is the palace that almost bankrupted the Ottoman Empire, thanks to its sheer beauty and intricate design!
To go inside, you'll need to pay around 70TL, but you are given a guided tour. You'll learn about the history of the palace, which was the Ottoman Empire's living quarters towards the end of their rule, the summer holiday spot for many European rulers, and the spot where Mustafa Kemal Ataturk died.
You can't take your camera inside with you, but you can take photographs of the outside and on the palace grounds.
Topkapi Palace, Sultanahmet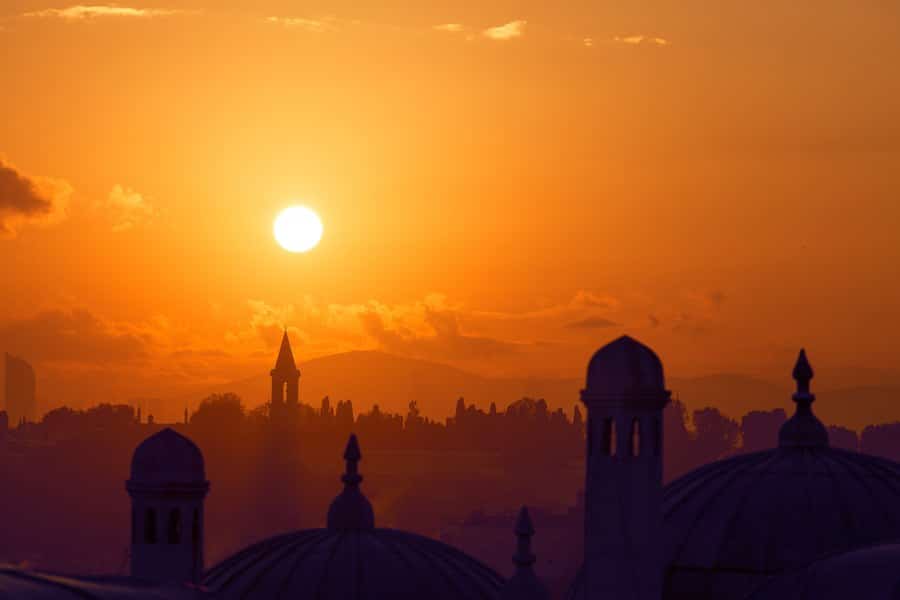 If you want to see how the other half lived, Topkapi Palace will make your jaw drop! This was the royal residence of the Ottoman sultans from 1465 and is still in superb condition.
The gardens are simply beautiful, and they are free to go inside, named Gulhane Park. However, the palace itself will cost you 70TL to go inside, with the harem costing an extra 40TL. However, it's worth it for what you will see, and there are some of the oldest relics in the whole of the Middle East on display here, including shields and armor wore by Ottoman sultans, weapons, and old cooking equipment used by the staff within the palace.
Dripping in gold and offering some stunning views over the Bosphorus, this is a must-do!
Grand Bazaar, Sultanahmet/Fatih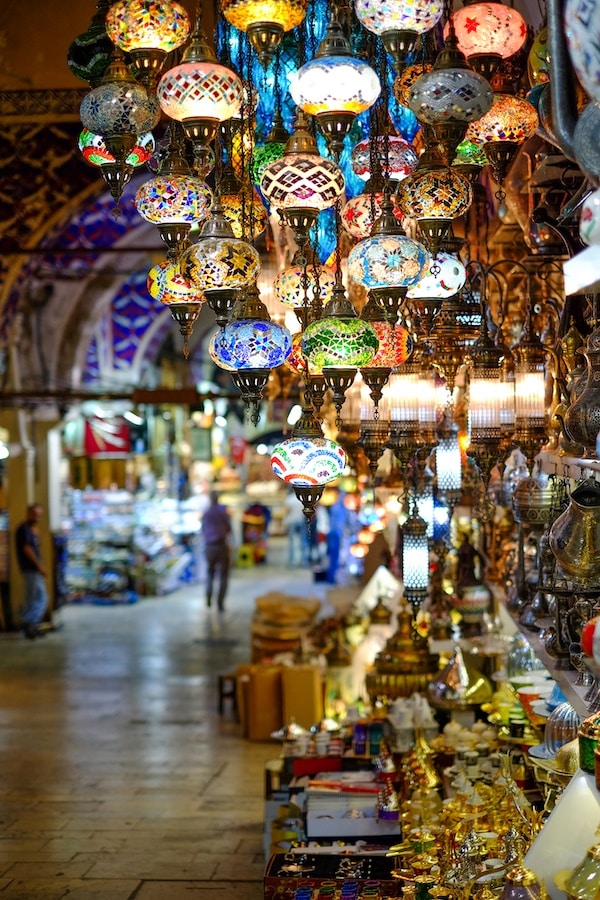 It's impossible to visit the Grand Bazaar and not get lost, but that's half the fun! Dating back to 1461, this is the oldest covered bazaar globally, and it's an authentic experience and an assault on the senses!
You'll find hundreds of small stores selling everything you could think of; it's loud, it's bright, it's quite hilarious at times, and it's a little confusing, but it's something you have to do to get a real feel of the "old" Istanbul.
Ortakoy Mosque And Bosphorus Bridge, Ortakoy/Besiktas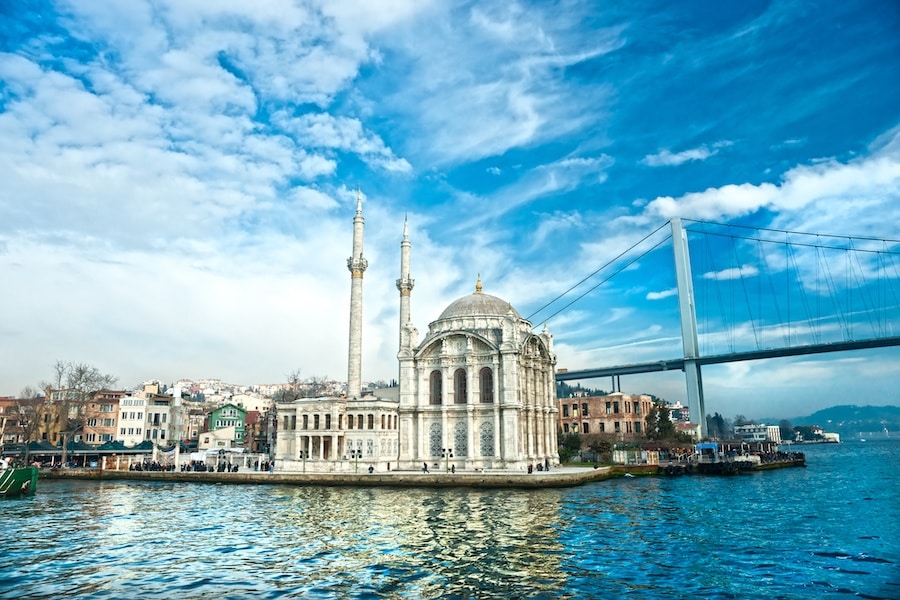 The massive Bosphorus Bridge is quite an impressive and imposing sight on its own, but sitting right next to it is one of the most stunningly beautiful mosques you'll ever set eyes on. It's a literal old versus new picture, and it's one that you will no doubt have seen on websites and photos across the world. See if you can snap the famous sight for your own collection.
Down by the waterside, there are countless cafes and restaurants, and even a Starbucks. You can grab a coffee and sit outside, watching the seagulls circling and the huge ships passing by. If you want to go inside the mosque built in 1856, remember that it is a working mosque, so you need to follow mosque etiquette, as we talked about when we mentioned the Blue Mosque earlier.
Bebek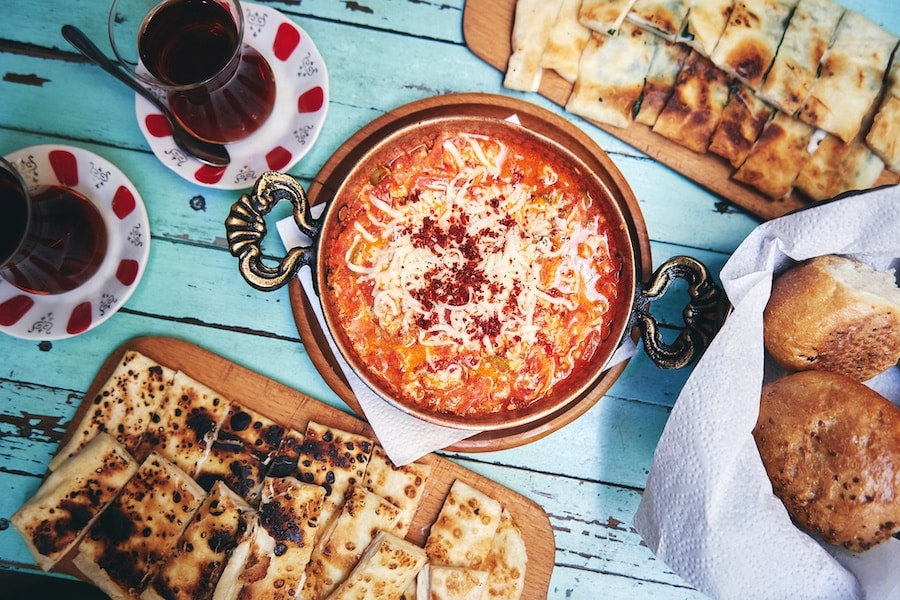 If you head into Besiktas and then follow the main road straight, you'll come to a pretty seaside area, called Bebek. This is a very affluent area, so you're likely to see a Turkish celebrity or two, with huge houses decorating the hillside. It's a calm and pretty feel around here, a far cry from the center of Taksim or Besiktas on a regular day.
Grab a coffee and walk along the waterside, watching the huge ships pass by almost silently, or sit and enjoy a traditional Turkish cay or even breakfast at one of the many restaurants. This area also has some very high-quality steakhouses and seafood restaurants, but it is certainly not the cheapest area!
You can get the bus down to Bebek from Besiktas or Ortakoy, and it runs quite frequently, although you are likely to get stuck in the famous Istanbul traffic at some point!
Tea Overlooking Europe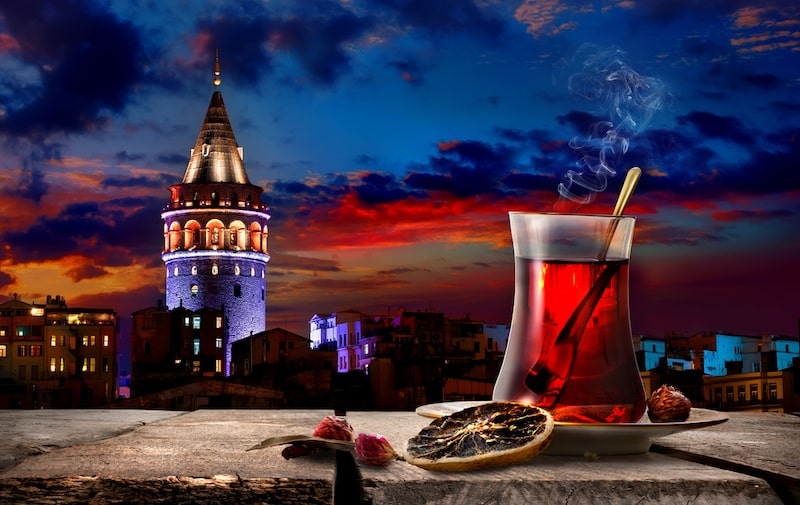 One of the most popular low-cost activities in Istanbul is to head over to the Asian side and sit on the waterside in Uskudar.
Here you can buy a glass of Turkish tea (cay) and sit on the cushions, watching the famous sunset over the Golden Horn of Europe. It's a very calming experience and one which will show you the true beauty of this city.
This area is also home to a chill nightlife scene if that's more your style.
Taksim Square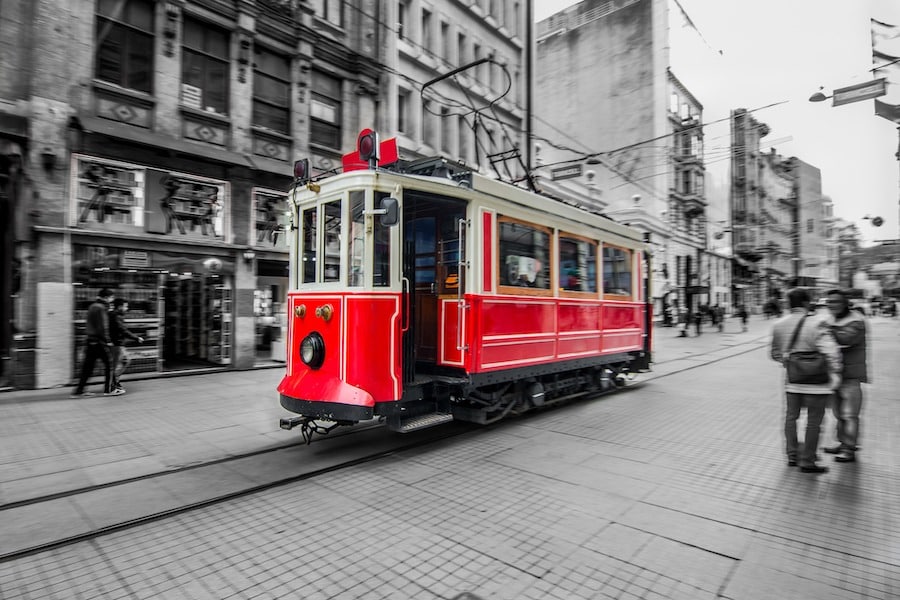 You can't visit Istanbul and not go to Taksim Square. This is the busiest part of Istanbul, day and night. It's not unusual to see traffic and crowds on the famous Istiklal Street at 3 am!
Jump on the famous red tourist tram and make your way down Istiklal without having to weave your way through the crowds, do some shopping, grab a coffee, eat a delicious meal, go to the cinema, go to a nightclub – the list goes on!
Taksim is a very international part of Istanbul, and you'll see people here from all over the world. It's a friendly vibe, for sure, but it's also a very busy one, so follow your common sense and remember to keep your bag close to you and not flash your valuables. The same goes for any busy city in the world, of course. For more tips, check out our post on scams you may encounter in Istanbul.
These are 10 of the best experiences and attractions in Istanbul that you have to tick off your list, but the story isn't finished as Istanbul still has far more on offer!
Share