The ultimate cultural crossroads city in the Balkans, Sarajevo, is a vibrant blend of East and West. This is a place where you can find a Catholic church, Orthodox church, synagogue, and mosque all within the same neighborhood.
It's one of the most religiously and culturally diverse capital cities in Europe. Suppose you'd like to explore the various cultures in the Bosnia and Herzegovina capital. In that case, there's no better way to do that than by visiting the best cafés and restaurants in Sarajevo.
Best Restaurants In Sarajevo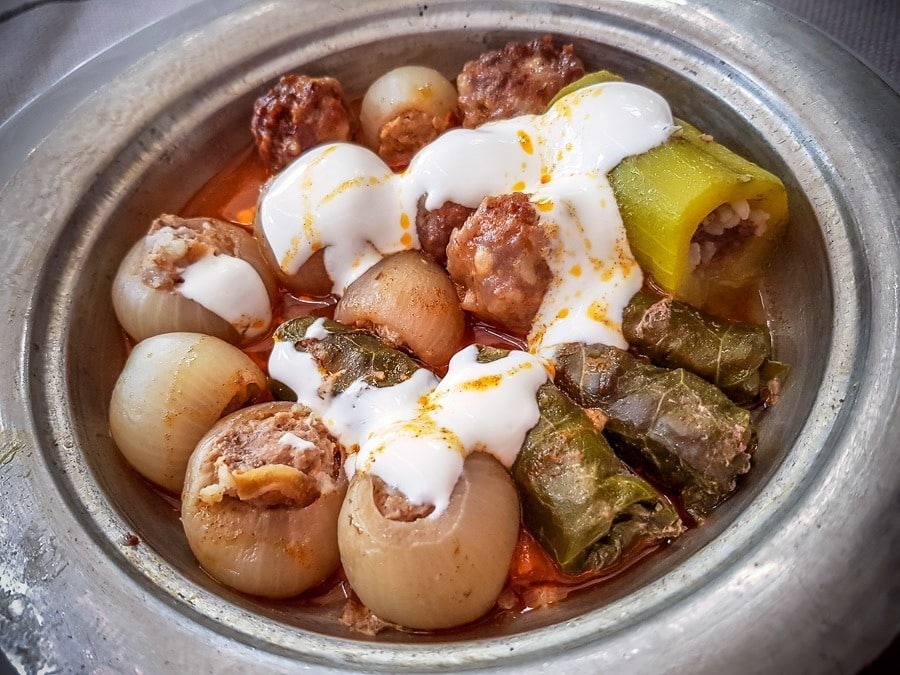 Sarajevo's long and rich history—one of conquest and war and peace and prosperity—has resulted in an abundance of ethnic restaurants in Sarajevo. Like to try some Ottoman cuisine? Or dive into the flavors of Austro-Hungary? Maybe you're looking to experience the typical food of the Balkans? You can find all that and more in the best Sarajevo restaurants below.
Apetit Restaurant
One of the best-rated restaurants in Sarajevo, Apetit Restaurant, lies in the heart of the city. It's an ideal place to grab a bite to eat for tourists because of its awesome location.
It's open every day of the week, its menu featuring everything from risotto and pasta to wok dishes, steaks, and vegan and vegetarian options. Previous visitors talk positively about the restaurant's ambiance and hospitality.
Karuzo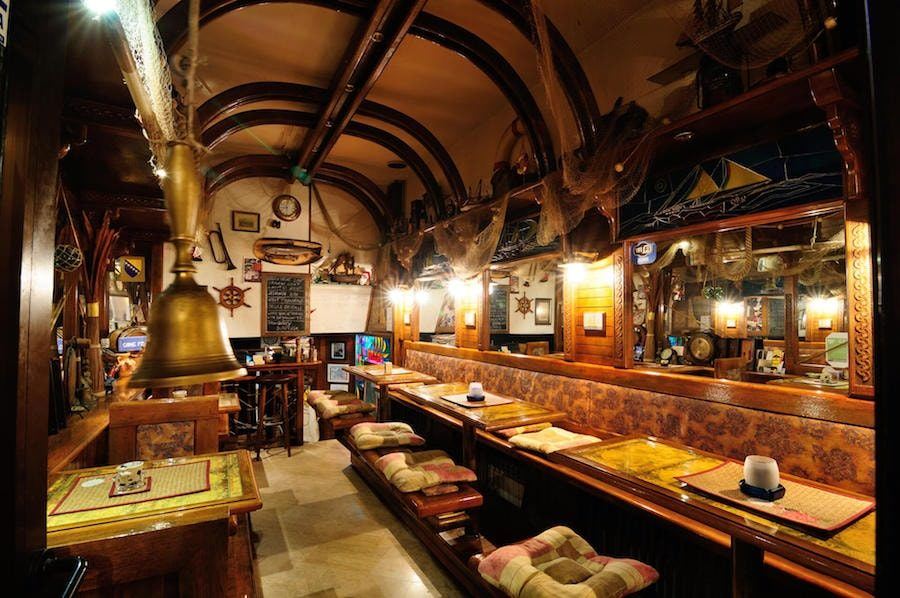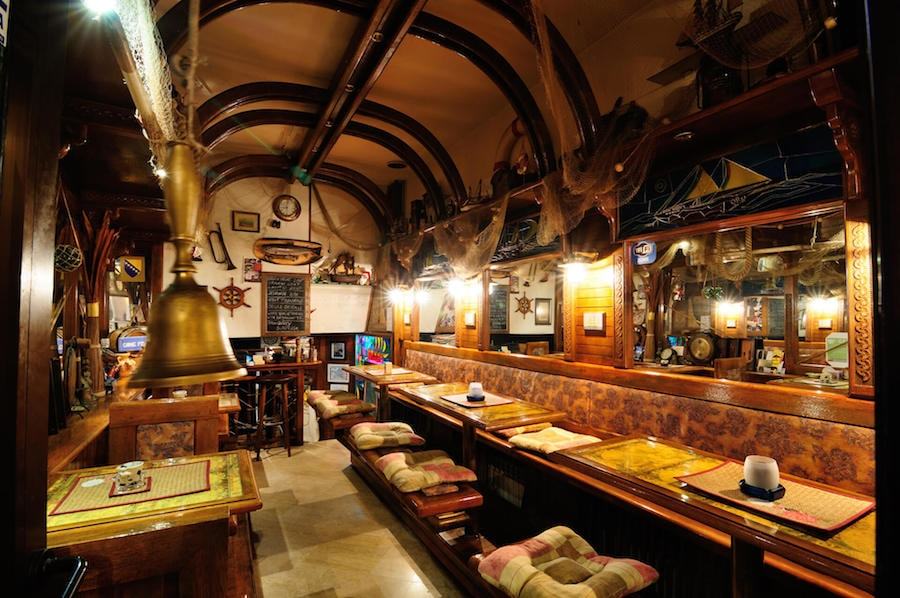 Named after the renowned opera tenor Enrico Caruso, this highly recommended Sarajevo restaurant has shaped the city's food scene since 1999. Karuzo is a pioneer in the Sarajevo food industry, being the first vegetarian restaurant in the city.
People rave about the sushi, salads, and soups. Although its menu is filled with numerous vegetarian and even vegan dishes, there's also a relatively large number of fish and seafood options. One of the best restaurants in Sarajevo for healthy food, for sure.
Dveri
Restaurant Dveri is in the very heart of Sarajevo, but it makes visitors feel as if they were in a country home. It's one of the smallest restaurants in Sarajevo, with the cozy interior making for an extraordinary culinary experience.
It is open for breakfast, lunch, and dinner; its menu features omelets and banana frappes to steak in pepper sauce, vegetable soup, and seafood salads. It's said to have some of the best traditional Bosnian food in Sarajevo.
Avlija
The Bosnian word "avlija" means a courtyard of a house, and Avlija Restaurant aims to be just that—a place where people gather, make friends, and children can play.
This ornate restaurant has an amazingly vibrant outdoor seating area, complete with lots of hanging plants and greenery, colorful benches, and painted walls and windows. It's a lively place, its vibe encouraging conversation. In terms of food, this is a magnificent place for traditional Eastern European food. There are vegan and vegetarian choices as well.

Žara Iz Duvara. The Singing Nettle
If you're after home-cooked Bosnian cuisine, such as dolma and cevapi, you'll find it at Žara iz duvara. The Singing Nettle. It's also one of the most outstanding restaurants in Sarajevo because it "puts nettles on a pedestal."
This super-healthy plant is used in both medicine and cuisine and is a staple ingredient in this beautiful restaurant's dishes. People really enjoy the home-away-from-home atmosphere, friendly service, and a wide range of vegetarian options.
Mala Kuhinja
As an Asian fusion restaurant serving dishes that combine both Asian and Balkan influences, Mala Kuhinja is one of the most stand-out places to eat in Sarajevo.
The menu changes daily here, so you'll always find something new and interesting to try. This, along with the sheer tastiness of the food, is also why many people tend to return again and again.
Klopa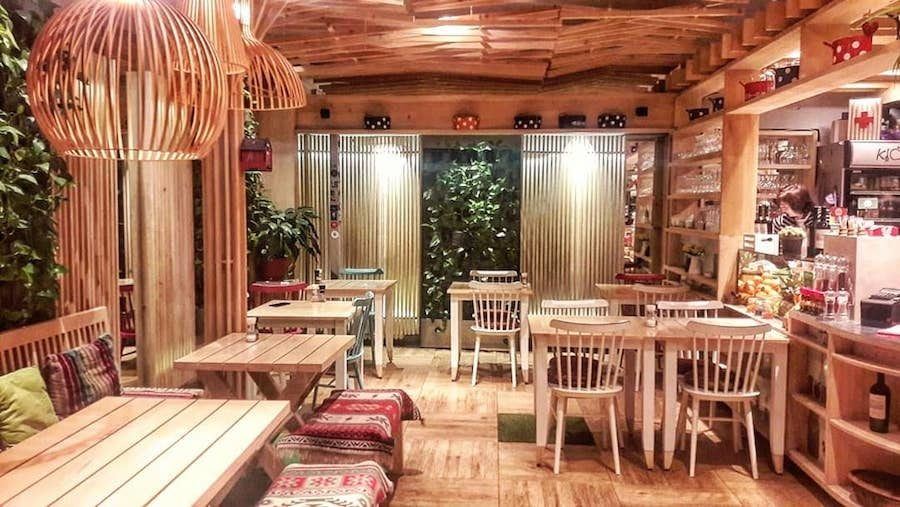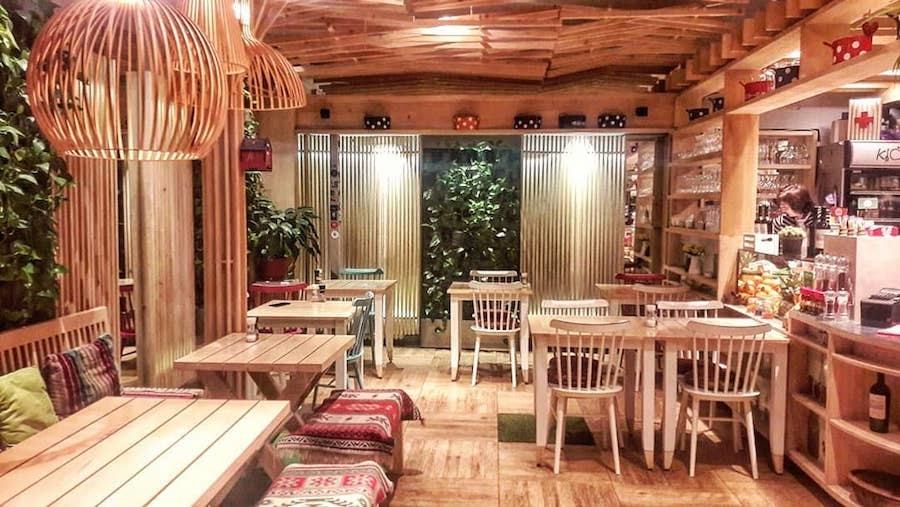 One of the most popular Sarajevo restaurants, Klopa, is a child- and vegetarian-friendly restaurant located on the city's main pedestrian street. Its décor is definitely unique, consisting of wooden tables and benches, colorful chairs and table settings, flower arrangements, and ambient lighting. Smoking is not allowed here, which helps create a healthy atmosphere, while the food is delicious.
Cakum Pakum
This small trattoria serves a variety of Italian and Mediterranean dishes and is open from breakfast through dinner.
The menu consists of classics like portions of pasta and salads, but it's their fantastic crepes, both sweet and savory, that make this restaurant such a popular one in Sarajevo.
Restaurant Libertas
For seafood, there's arguably no better restaurant in Sarajevo than Restaurant Libertas. It may be on the pricier side as far as restaurants in Sarajevo go, but you'll definitely get what you pay for—mouthwatering fish and seafood dishes. There are mixed fish platters, oysters, fish soups, and so on. Additionally, their excellent wine selection allows you to find the perfect pairing with your meal.
TRAVEL COMPANIES WE USE AND TRUST
Best Cafés In Sarajevo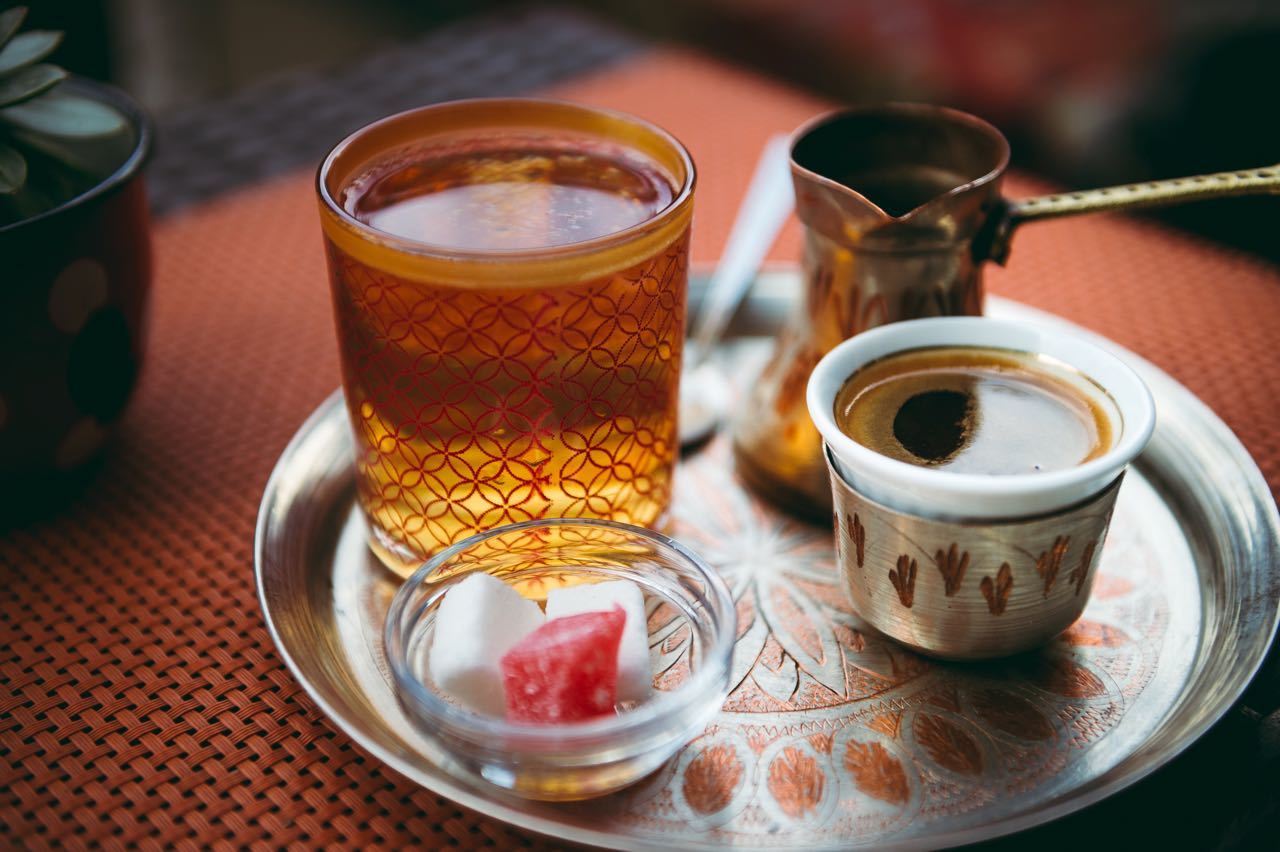 Coffee is nothing less than a subculture in Bosnia and Herzegovina. Bosnian coffee is a staple, maybe even a national symbol. So, it's not surprising that there are countless fantastic cafés in Sarajevo. Here are some of the best ones, places that you should check out if you need caffeine and/or a snack.
August Café
Are you searching for an afternoon bite and cup of coffee? August Café is one of the best cafés in Sarajevo. They serve great coffee and truly sensational sweet and savory crepes. There are also other non-alcoholic and alcoholic beverages available.
Tito
Located west of the main tourist center of Sarajevo, Tito has a great outdoor seating area, which is popular among families with young children.
With its World War II and Yugoslavia-era memorabilia, it's as close to a cult café as you'll find in the city. Definitely one of the most remarkable places to have coffee in Sarajevo.
Spazio Café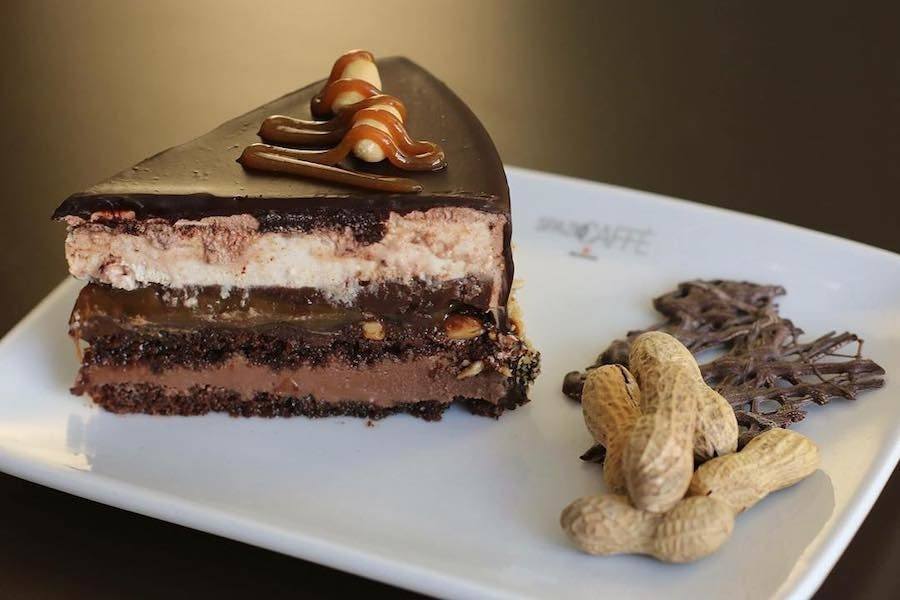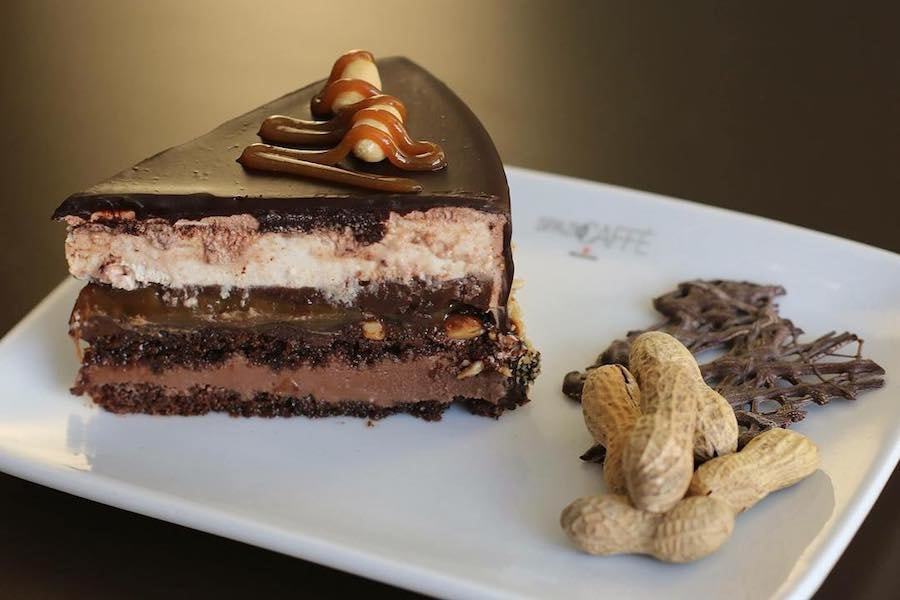 Classy Spazio Café is the place to be for espresso lovers. It focuses on the traditional Italian espresso culture, preparing ingredients and grinding their coffee beans every single day themselves.
There are large indoor and outdoor seating areas, while the menu also features various teas, salads, sandwiches, and cakes.
Miris Dunja
For authentic Bosnian coffee, you should visit Miris Dunja, a tiny yet atmospheric coffee shop in the middle of the Old Town of Sarajevo. In addition to superb coffee, they also serve tea, homemade juices, sweets, and cakes.
Tea House Džirlo
If you're feeling more like tea than coffee, Tea House Džirlo is your destination. It's probably the best tea house in Sarajevo, located on a cobbled street in the Old Town and serving a huge variety of teas. A visit to this place will definitely make your time in Sarajevo even more memorable.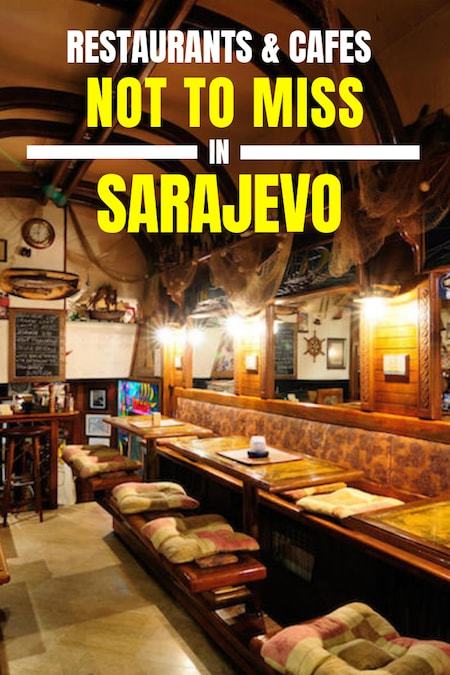 EspressoLab
A must-try coffee shop in Sarajevo, EspressoLab is a coffee chain from Turkey with one location in Sarajevo. Its menu has everything from cold-brew coffee and lattes to matcha, milkshakes, smoothies, and teas. If you're hungry, you can choose between various sandwiches, muffins, granola cups, cakes, brownies, and other deliciousness.
MORE BOSNIA-HERZEGOVINA TRAVEL BLOGS