Some posts contain compensated links. Please read this disclaimer for more info.
Greece Packing List – What To Pack For Greece
Summer is already here and getting ready for your holiday trip is one of the things you probably have in your mind. If you're heading to Greece this year, it's a good idea to take a look at this super detailed list in order to be ready. Don't leave your packing organization to the last minute, have this list at hand and be ready for an unforgettable holiday in Greece.
Packing for a trip to Greece is quite an easy task. It's not difficult for you to find anything you might need almost anywhere in Athens and in some other big cities, especially on the mainland. However, if your itinerary includes a few off-the-beaten-path destinations, or if you're heading to some smaller islands, all the essentials you might need could not be available. This is where this list comes in handy, as it includes all the essentials you might need for a hassle-free trip to Greece.
Greece Packing List Practical Details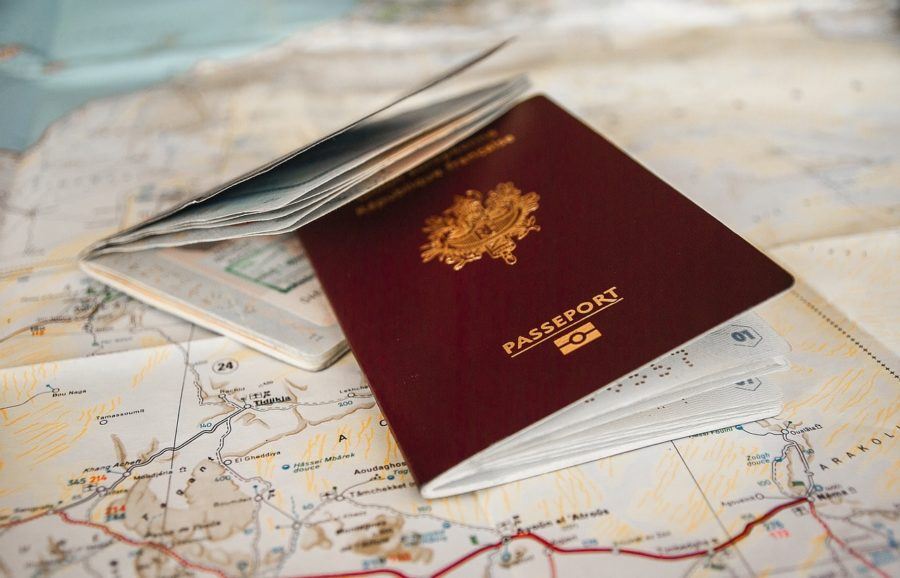 Once you've made your decision, check the following first and take care of the logistics of your trip.
Visa:

If you're coming from a European Country belonging to the Schengen area, you will be able to access the country only with your ID. Those traveling from other countries should contact the Greek Embassy in their home country and check whether an entry visa is needed. If yes, do start the process as soon as possible.
Tickets:

Start looking for convenient ticket prices so as to accommodate your dates around them whenever you can. As soon as you find the prices that suit you, book the flight. If your itinerary also includes bus trips or ferry trips, book those too
Insurance: Never travel abroad without good insurance coverage. Now is time to take care of it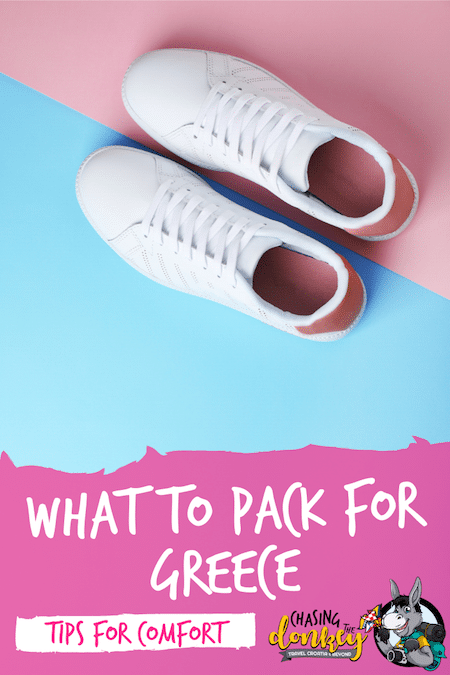 Learn about your destination beforehand to know what to expect.
T

ravel guide: Use the search function in Chasing the Donkey and check if we have a guide to the Greek destination of your dreams. It's also a good idea to add a good travel guide to your bag. This Lonely Planet Greece is a fabulous one. Go for something thorough, but not too bulky. If you're only visiting the islands, check if the island of your choice has a guide of its own and prefer that book over the general travel guide to Greece. It will be more convenient
Navigation: Get yourself a map of the destination if you're traveling by car. Road trips are certainly easier with a small, foldable map. If you're more of a tech guy, feed your navigation device with the coordinates you might need. Doing this before the trip will save you loads of time.

C

heck TomTom prices here.
Greece Packing List Carry-on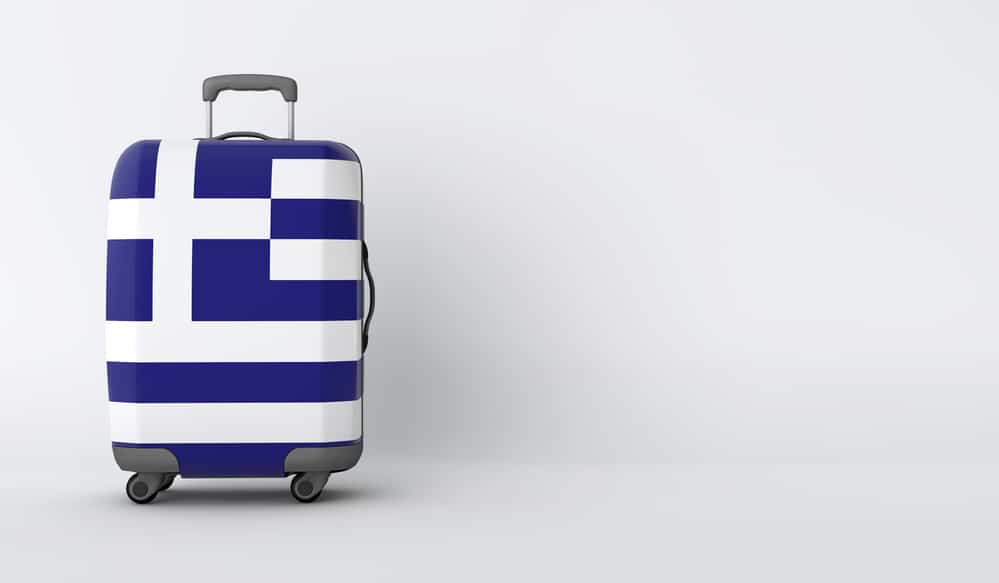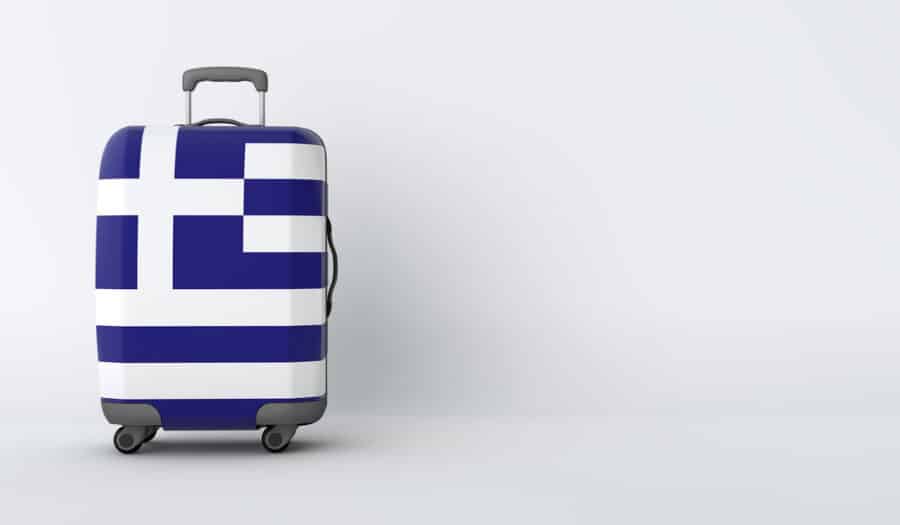 Get your carry-on ready and the one for the rest of your family too:
Choose the right carry-on:

To decide on the best size, first check the airline regulations, they vary from company to company so keep this in mind when you travel with two different carriers.

Toiletries:

Get all your liquids inside a ziplock bag or choose a more fashionable (and reusable)

transparent toiletry pouch

. Add toothbrush and toothpaste, shampoo and conditioner, shower gel, deodorant, and any other product that you normally use

Earplugs: Include earplugs or eye-mas if your trip to Greece is a long-haul one
COVID-19: Don't forget hand sanitizer

and

mask

as well. This last item has been made mandatory in every flight and in every Greek airport

Pillow: Also for long flights, neck pillows

can help you get to your destination fully relaxed and rested

Entertainment:

Such as books, magazines, a Kindle

Medicine and prescriptions:

Prepare a special pouch for these items

Carry-on for kids: If you're traveling with kids, choose a comfortable backpack to let your kids free to move around. In your kid's carry-on pack entertaining activities, maybe a Kindle if they're older or a table with entertaining activities for the flight. Add a few travel-sized games, cards, dice, and their favorite snacks. Get a water bottle that can be refilled on the go. Airplanes tend to be chilly, pack a light jumper or jacket too
Greece Packing List: Clothes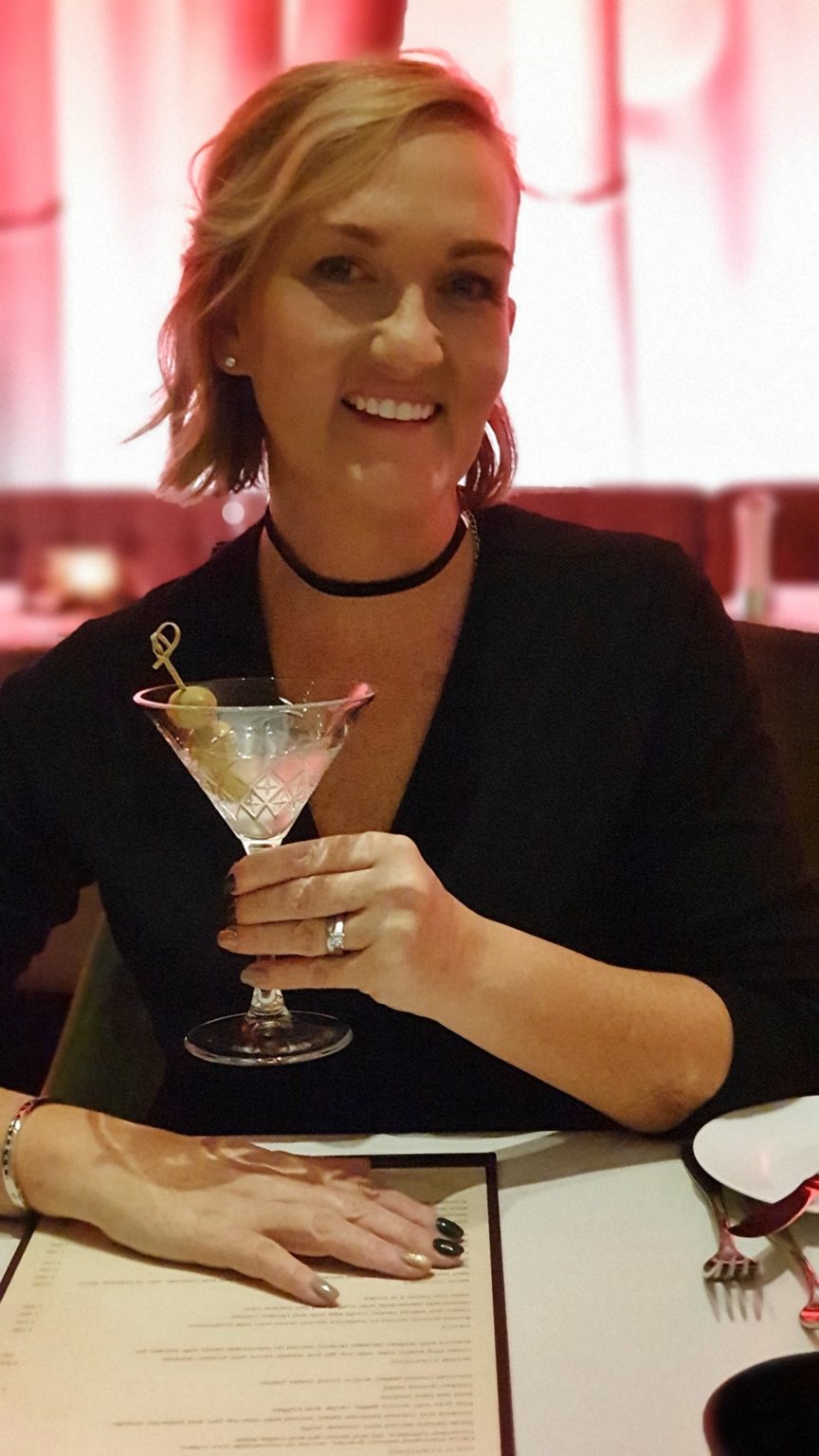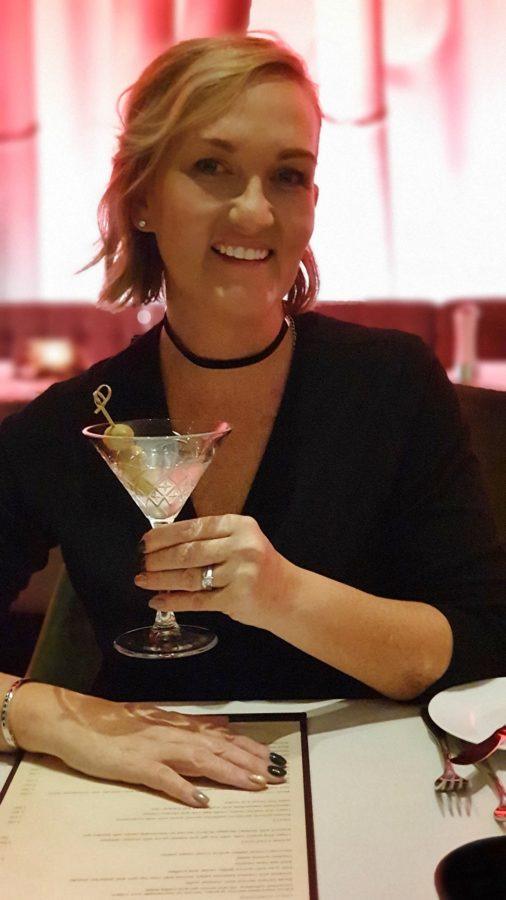 Clothes are very personal items, however, these are some of the basic you will need in Greece.
Summers tend to be quite hot on the islands. So don't overpack. The weather, especially on the islands, is quite hot and usually, the Meltemi wind blows strongly enough for your clothes to dry fast.
Everyday clothes
Tops:

Choose light materials, such as cotton or linen to let your skin breath. Include 3 to 6 tops depending on the length of your stay.

Shorts:

Add 2-3 shorts. They are great to visit the villages, to go hiking, to go exploring and even to go to the beach.

Cover-up:

A key piece to spend long days at the beach. It's a versatile piece you can simply put on top of your swimming suit to head to the pool bar or beach bar for an afternoon drink.

Swimming suit:

Two bikinis (short for men) are usually enough for any trip to Greece. Toss in your bag one more if you are a fashion victim!

Fresh summer dress:

This is another versatile piece that can be used to visit the islands, landmarks, museums, or even for a quick trip to a shop. Add one or two according to your travel style. Avoid synthetic materials, go for cotton or linen for more comfort.

Underwear:

Pack enough underwear for you and the family. Add a couple of pairs of summer socks if you plan to hike or love to wear running shoes. Include your favorite pyjama or a nightgown.
This basic list is identical for every member of the family. However, if you're traveling with small kids, include some extra pieces: My rule of thumb is to double the number of items that you're carrying for yourself. So, for instance, if you're packing three t-shirts for you, pack six tees for each of your kids.
Other items to include are:
Light raincoat: It's quite odd to find rain in Greece in the summer, but occasional showers do happen. Don't get caught under the rain unprepared, add a light, foldable raincoat or a light waterproof jacket and have it at hand. Showers are usually brief, so an umbrella is not really necessary. We like these travel raincoats best
Sunglasses:

A must when traveling in summer, especially if you're heading to the beach, or if you're planning to spend a lot of time in the outdoors. Choose a good quality pair with high UV protection. Pack sunglasses for kids too

Hat: Hats are a super useful item you need to pack for every member of the family. Hats for children are particularly important when spending long hours at the beach or in open spaces, especially in the hottest hours of the day. A cap is also a good alternative. There are some models in the market with USV protection, they're not so expensive and are a good idea when traveling with babies and toddlers
Greece Packing List: Shoes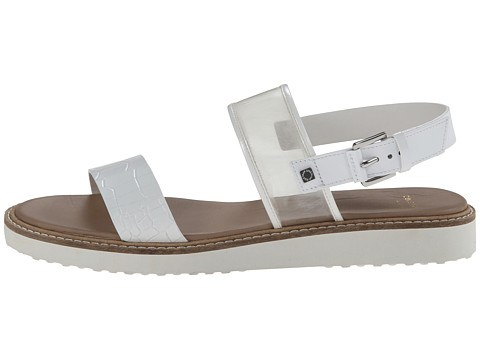 Three pairs of shoes for every member of the family is my rule of thumb. The must-have ones for Greece are:
Flip Flops

for the beach

Hiking sandals, running shoes, or hiking boots

for long walks in the mountains or to hike to less accessible beaches.

A pair of cute but comfy

flat sandals

to go out at night. Streets on most islands are not paved, but they're those picturesque but uncomfortable cobblestoned alleys, so heels are not really a great idea.
If you really need to have heels, trade the flat sandals for a comfortable pair of wedges.
For men, a nice pair of summer loafers is a great idea for night walks and going to a restaurant.
When it comes to kids and shoes, their hiking sandals can double as shoes to go out for dinner or to visit museums and archaeological sites. In that case, add a pair of water shoes as the third pair of shoes. Many beaches have small stones and pebbles, something quite uncomfortable for kids.
Greece Packing List: Extra Toiletries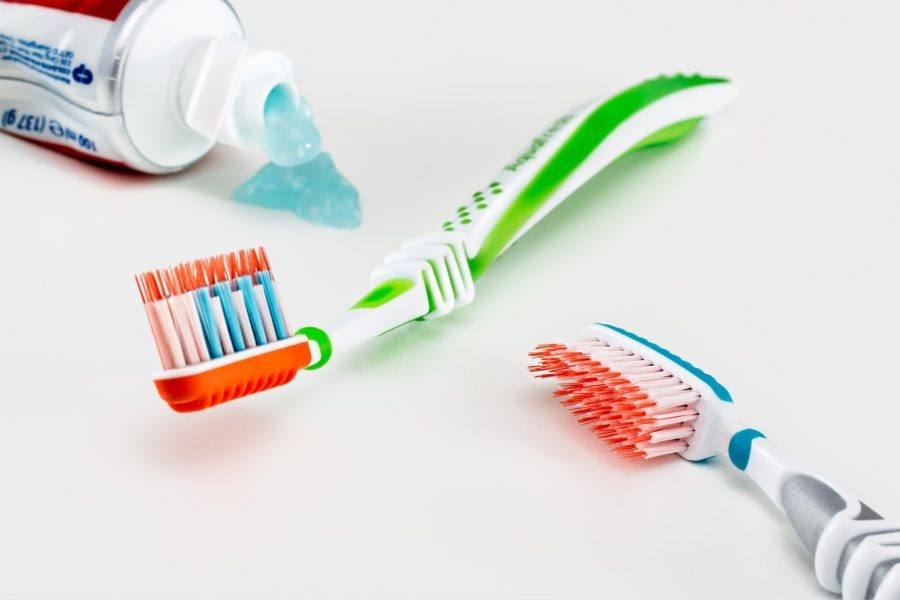 You've already packed some essentials in your suitcase. Don't forget two key products: A very high protection sunscreen lotion. Go for a very high factor when traveling with kids. Prefer a kid-specific product when traveling with babies and toddlers, look for a fragrance-free formula, specially designed for sensitive skins.
Another essential thing to carry with you is an after-sun lotion. These to be overpriced at destination since most tourists end up buying them.
Include a protective lip balm and hair specific products for the beach if you have difficult hair. Sun, sea salt, and wind are a terrible combination for the health of your hair.
All of these are best packed in a hanging toiletries bag like this to save room on your suitcase.
What To Pack For Greece: For The Beach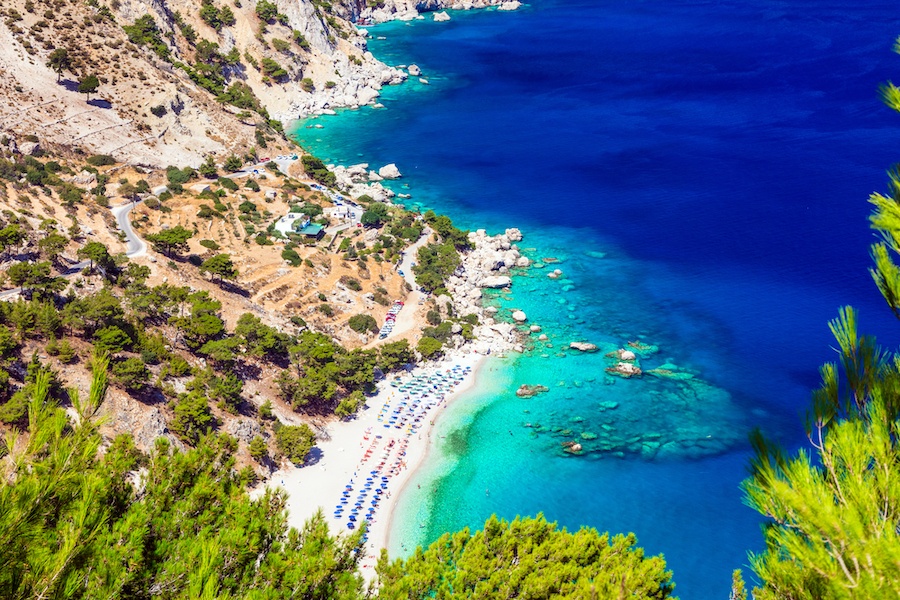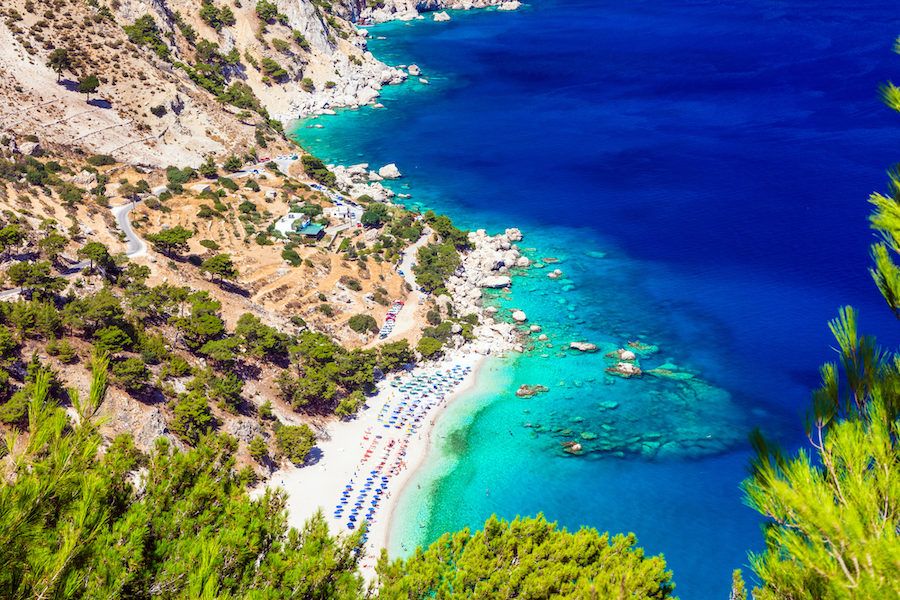 Pack a comfortable beach bag:

Go for a foldable model or a comfortable

backpack

, or repurpose your carry-on tote if you're on a budget.

Cotton totes

are practical and easier to pack than beach baskets.
It's a good idea to pack a few extra beach items if your vacation includes many days to be spent at the beach.
A good pair of goggles o

r even a

snorkeling set

including a

mask and pins

are a fantastic thing to add to your beach bag. Remember to get a set that's specific for kids if you're traveling with children. These are items that tend to cost more at the destination, so buying them beforehand can save you a few bucks

Beach towel: I always prefer the microfibre models, which dry fast and don't take up a lot of space like this. They're lighter even when they are wet, so your beach bag won't end up weighing a ton. There are microfibre towels specific for kids. Don't forget to pack one towel for each member of the family, this year towels are mandatory whenever you rent a sunbed, don't leave it at home!
Sarong: If you want to visit an isolated beach, you won't easily find sunbeds for rent, keep your towel clean and free of sand, and just add a light cotton sarong for you to sunbathe. These can also double as a cover-up
What To Pack For Greece: To Go Out At Night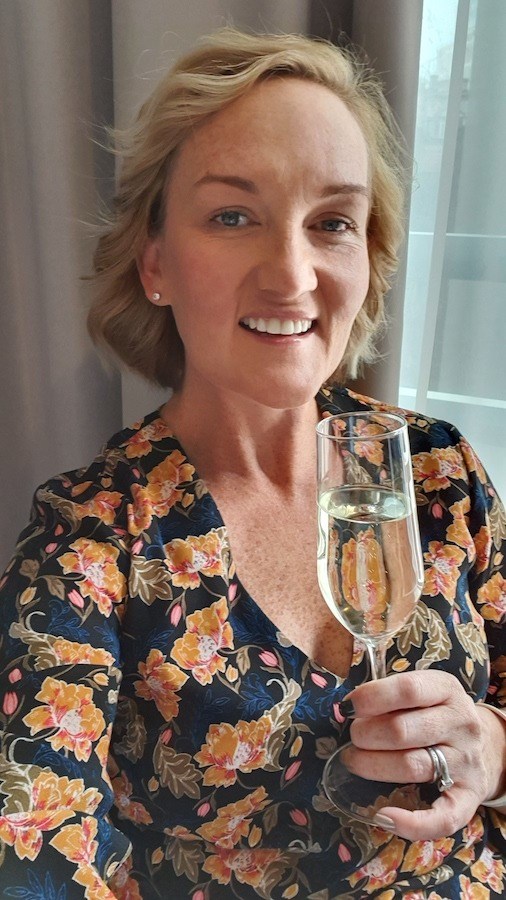 Pack a fancy dress for you, a nice pair of Bermudas and a light t-shirt for your hubby for night walks and dinners. Depending on the length of your stay, you can double or triple on this item. Choose something fancy for your kids too, but make them comfortable, and easy to clean.
If you go hiking or practice sports
Not everybody is aware that Greece is a very mountainous country. So clothes dedicated to hiking, trekking, cannoning or similar sports are key pieces to pack if you are an adventurer.
If you practice any sport for which you need specific garments or equipment, don't forget to add it to your list.
Choose hiking pants and hiking shirts made of breathable material. Include a hat and don't forget those hiking shoes we discussed above!
What To Pack For Greece: Electronics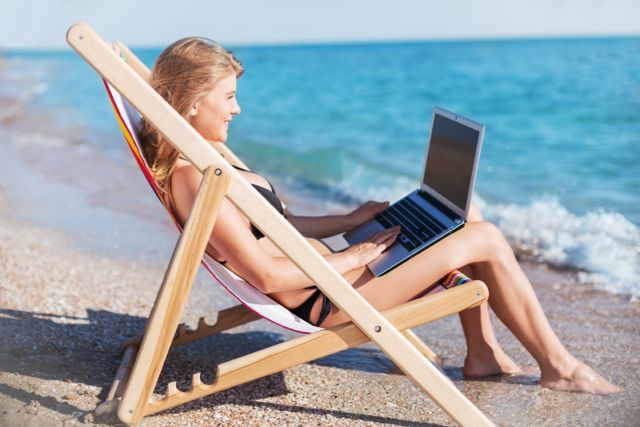 These are the basics you should carry with you:
Phone, charger, and extra cords. Remember to include a specific adapter so as to keep all your devices charged at all times. Greece uses plugs that have two round pins and with two earth clips on the side. Greece operates on a 230 V supply voltage and 50 Hz.
It's not legal to drive and talk on the phone at the same time. Choose a Bluetooth headset to respect the law and be on the phone even if you're driving. Earbuds are also a good idea if you love to hear music on the beach.
Include your computer or tablet (and their chargers). They are useful to book excursions and to investigate more the area where you're traveling. They are also a great way to keep you busy on long flights and ferry rides from one island to the other. Pack it with downloaded films, games, or other entertaining activities.
If you're taking photos with your phone, add an extra memory card. you might also want a good stabilizer for a more professional result. Instead, if you love to shoot the traditional way, don't forget your camera, the charger, and the cord. Include any extra batteries to keep charged at all times, extra memory cards, filters, extra lenses, and even a tripod if you're a photography geek. Action cameras (such as the GoPro Hero 8) are great for underwater pictures.
Are you ready for a great experience in Greece? I'm sure that with this Greece packing list, you're feeling one step closer to your next summer holidays!
More Greece Travel Ideas
Share