Are you planning to visit the most popular Greek Islands this summer? This article brings you all the information you need to keep in mind if you're trying to learn how to travel from Mykonos to Santorini or Santorini from Mykonos.
First, however, we have to disappoint the plane lovers among you. Unfortunately, there are no direct flights between Mykonos and Santorini. Luckily, though, there's a more scenic option! We'll talk about this in a bit more detail below.
The best way to travel from Mykonos to Santorini or from Santorini to Mykonos is by ferry. It's a beautiful sea journey, whether you're going on a day trip to Santorini from Mykonos or are island hopping in Greece.
Read on to discover ferry schedules and extra travel suggestions to visit two of the most beautiful islands in Greece.
Mykonos To Santorini Ferries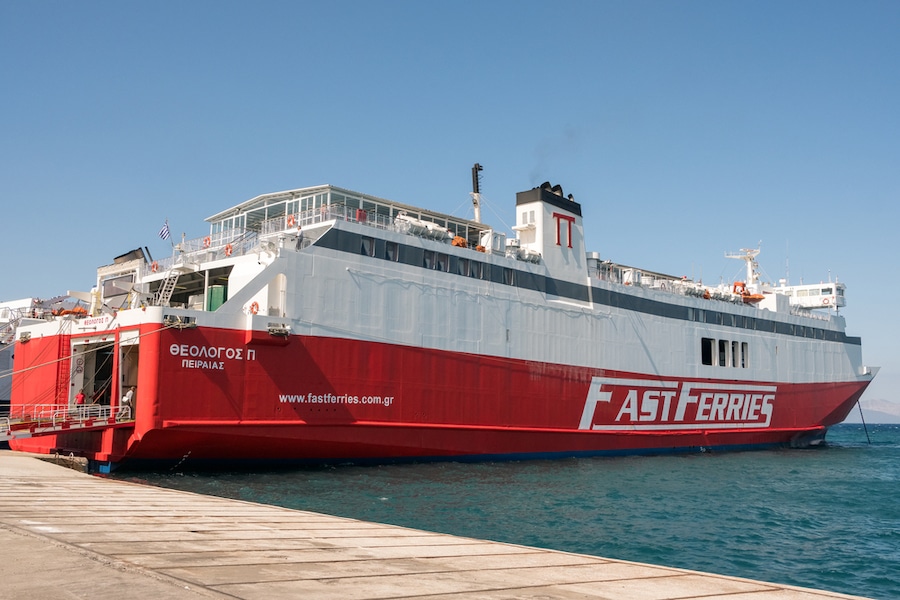 Travel in Greece is not as complex as it might look when you first start planning your trip. You might need some help learning to read the schedules of the ferry to Santorini from Mykonos (or the Mykonos to Santorini ferry) and getting used to somewhat slower traveling times. Here is the information you need to get the ferry from Santorini to Mykonos.
As you might already imagine, a country with so many beautiful and different islands to discover is better when it's explored by sea. After all, this is the locals' favorite way of getting from Mykonos to Santorini, too!
Although there are several places in Greece you can visit traveling by plane, ferry travel is the way to go when it comes to some of the islands. And yes, both Mykonos and Santorini have international airports, but there's nothing as romantic as island-hopping in Greece. Let's take a look.
Regarding the Cyclades, in the central part of the Aegean Sea, it's a great idea to trust a reliable ferry company that could help you choose the best routes, schedules, and even fees. Several ferry companies in Greece cover different routes and island clusters. And whenever you can, go ahead and book your tickets online to save time and money.
TRAVEL COMPANIES WE USE AND TRUST
Visiting Mykonos And Santorini – How To Get To Santorini From Mykonos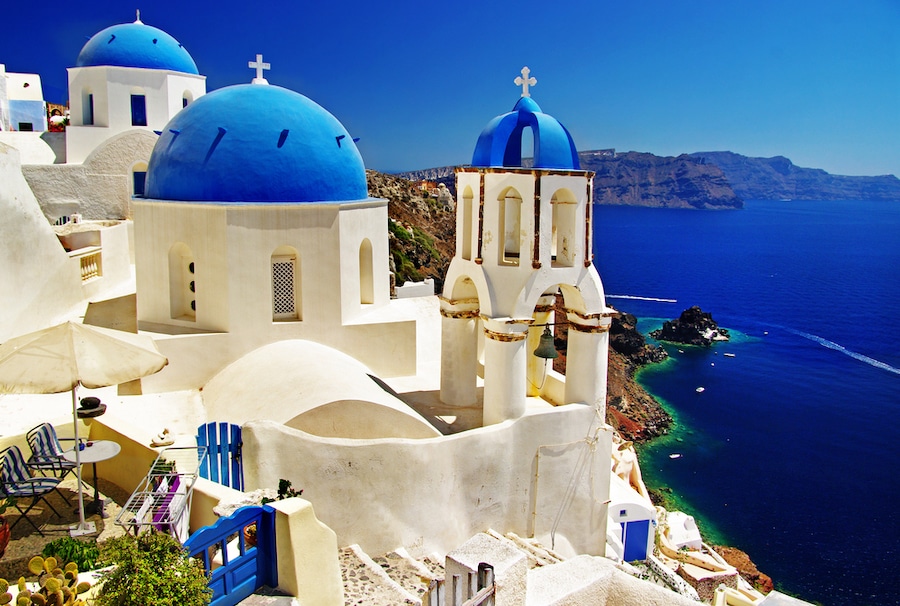 Probably the two most coveted destinations in Greece, cosmopolitan Mykonos and romantic Santorini, always make it onto any first-timer's bucket list to Greece.
Famous and popular for different reasons, it's common for people to include these two gems in their first Greece itinerary. And traveling from Mykonos to Santorini or from Santorini (back) to Mykonos is not as complicated as you might think. The easiest way to visit Mykonos and Santorini is certainly by ferry!
Why Should You Visit Mykonos And Santorini
Despite both islands belonging to the Cycladic Islands group and sharing a few similar characteristics regarding whitewashed architecture and blue-domed churches, both islands have a pretty different essence.
Mykonos features a relatively flat landscape that profoundly contrasts with Santorini's mountainous and volcanic terrain, where tiny cave houses face one of the most romantic calderas in the world.
Upon arrival to Santorini, you will be mesmerized by the impressive views of the volcano, in striking contrast with the deep blue color of the sea surrounding the island. Home to the most spectacular sunsets over the Aegean, Santorini is an excellent place for a couple's getaway, a romantic escape, or even a honeymoon.
Opposite to this dreamy atmosphere, Mykonos is Greece's most famous party island. A modern, cosmopolitan, and even transgressive destination, the island is also home to unique exclusive beaches and crazy nightclubs, and having champagne for breakfast can even be the norm.
What To Do In Mykonos
The most popular tours in Mykonos:
What To Do In Santorini
The most popular tours in Santorini:
Getting From Mykonos To Santorini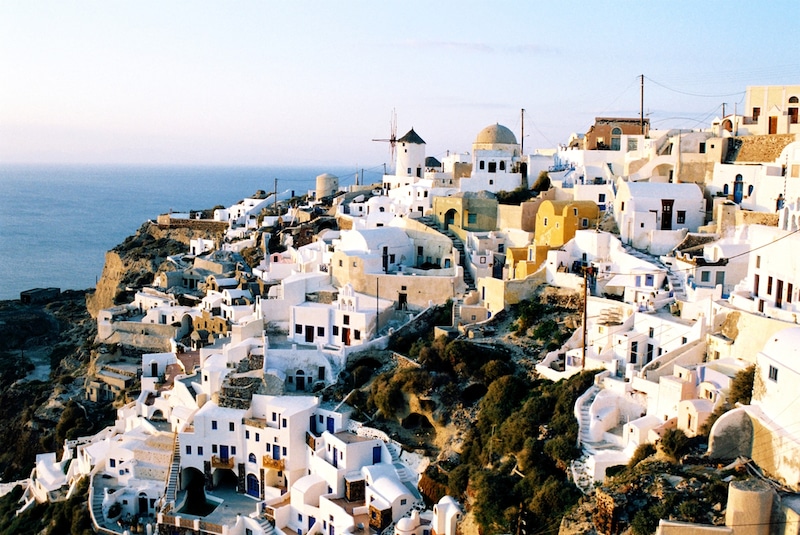 So we get it, you are a romantic at heart longing to discover Santorini, but there's a wilder side to you that's begging for a holiday in Mykonos… let's see how to visit both!
But first, however, let's answer the question, "how far is Santorini to Mykonos ?" This might indicate how long you'll spend on the boat from Mykonos to Santorini. The distance from Santorini to Mykonos by ferry is 64 miles in nautical miles. That's about 118 regular kilometers.
The only way you can make it from Mykonos to Santorini is by boarding a ferry. Unfortunately, as mentioned in this post, there are currently no direct flights connecting both Aegean islands.
Unless you get seasick, sea travel can be an enjoyable experience. You can save money traveling on regular ferries or optimize your route times by choosing a fast ferry from Mykonos to Santorini.
Bear in mind, though, that fast ferries can get you to your destination in shorter times. Still, they are usually more expensive and easily subject to cancellation in bad weather conditions.
And although this wouldn't be a problem during the peak summer months of June, July, and August, keep in mind that May, September, and October can be windy and rainy. In those months, it's better to book a regular Mykonos-Santorini ferry trip.
Boarding The Mykonos-Santorini Ferry With Your Car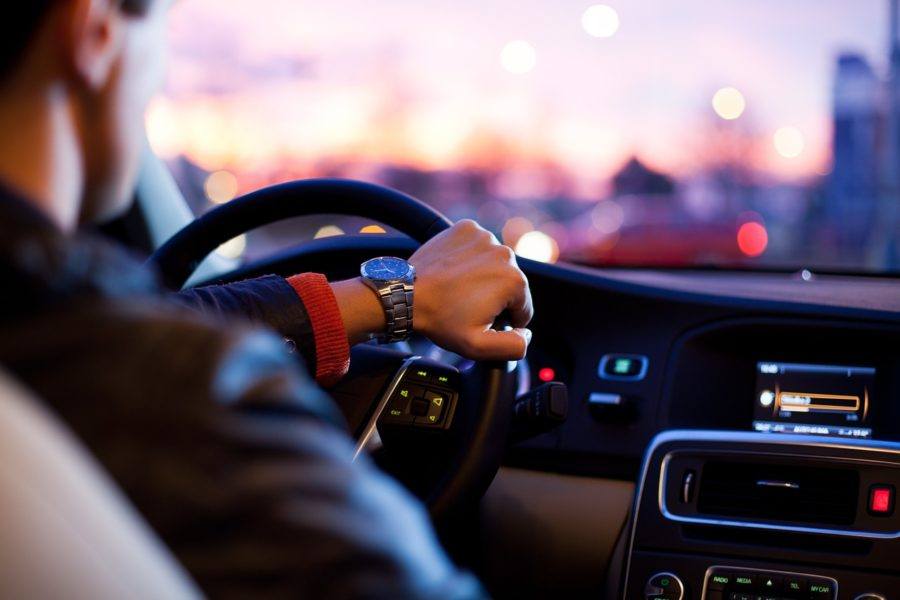 It's also possible to rent a car when visiting the islands. Although there's a fairly good and regular service connecting the most important towns and places to visit, both in Santorini and Mykonos, renting a car to discover more is always a great idea.
You can rent a car on one of the islands and book a ticket for a vessel that allows you to board with your vehicle. Always make sure that you check in advance with the car rental companies since not all of them will enable you to transport a car out of an island.
You will be paying an extra fee to board your car, which must be paid when booking your own tickets. It's a process that has to be completed in advance, so don't show up at the port without booking a place for your car. It will be impossible to take it with you in that case.
How Long Will It Take You To Travel From Mykonos To Santorini
Consider that traveling with a fast ferry is the best option if you want to make the most of your time.
These speedy types of ferries usually take about 2 hours, while it would take you as much as 4 hours with a slower, regular boat between Santorini and Mykonos.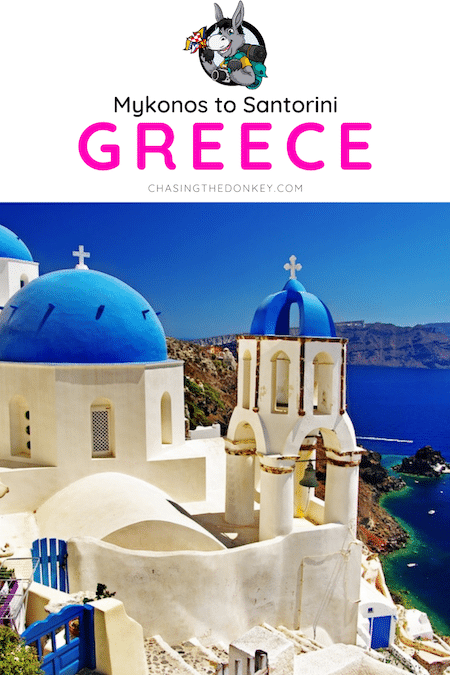 How Much Is The Ferry Trip From Mykonos To Santorini
So, now you might wonder how much it costs to get from Mykonos to Santorini by ferry. Of course, when it comes to prices, the time of the year you're traveling directly affects your fee. Prices tend to go up in summer and during special holidays such as Easter.
In mid-season, ticket prices start from 40 euros but can go quite up depending on the class you decide to travel to.You can obtain good discounts for children if you're a senior citizen or a student.
It's always a good idea to check your schedules in advance. Some trustworthy third-party companies collaborate with all ferry lines and offer great packages, good discounts for advance booking, and allow you to compare different companies, routes, and fees.
Often, these companies showcase special offers to lesser-known islands, too, and it can be a good source of inspiration if you're looking to add more Greek islands to your itinerary.
If you prefer to book directly with the ferry line instead, keep in mind that almost every ferry company now gives you the possibility to buy your e-ticket online. If you go this route, make sure to print it at home and then collect it at the port a couple of hours before the departure.
Ask in advance because you will probably need to exchange your e-tickets with the actual boarding passes from a local agent or at the port sometime before boarding.
Ports Of Departure And Arrival
When it comes to your port of call, remember that there are two different ports, both in Mykonos and Santorini. However, most ferries depart from the Athinios Port in Santorini (also known as the new port), while the port of Fira is usually used by cruise ships.
On Mykonos Island, ferries typically arrive at the New Port, located just a few minutes from Mykonos Town.
Ferry Companies Connecting Mykonos And Santorini
Hellenic SeaJets Ferries
Hellenic Sea Jets is one of the most important companies traveling the Mykonos-Santorini ferry route. They offer as many as four direct ferries connecting both islands daily. The trip can last from 2 to 3.5 hours, depending on the vessel of your choice.
If it's speed you want, this is arguably the best ferry from Santorini to Mykonos and back. Their ferries, known as World Champion Jet and Champion Jet 2, are the fastest options, costing 67 euros. This price stands for a base fare, but you can also choose to travel business or first class.
The advantage of choosing Hellenic SeaJet is that you won't need to pick the ticket beforehand, as the ticket you'll print at home will allow you to board without any further hassle.
Golden Star Ferries
Golden Star is another major company in Greece with a ferry service between Mykonos and Santorini. Some of the company's vessels operate passenger/vehicle trips, while they also have smaller passenger-only boats.
Some of these boats make stops in other islands, which can be good if you want to visit different islands during the same trip, but obviously less convenient if you're going on a day trip from Mykonos to Santorini or a day trip from Santorini to Mykonos.
Other ferry lines operate trips during the high season, including the top luxurious boat Santorini Palace, operated by Minoan Lines. This is a seasonal service, and prices start at 70 euros.
Flights From Mykonos To Santorini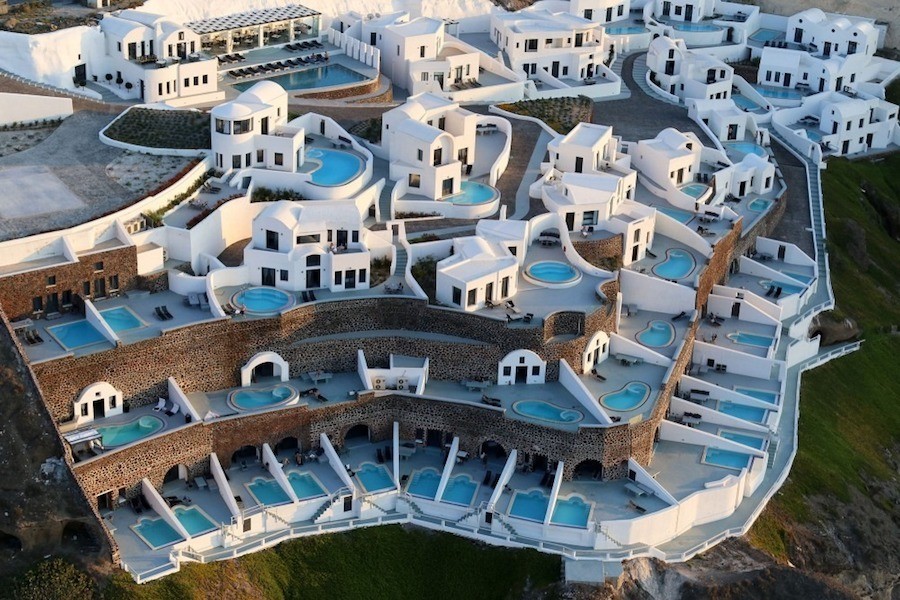 There are no direct flights from Mykonos to Santorini, nor will you be able to find direct flights from Santorini to Mykonos.
If you really want to travel by plane between Mykonos and Santorini, you first have to fly from Mykonos to Athens and then onwards to Santorini on a separate flight. Obviously, this is not the most practical thing to do, nor the cheapest or best time-saving option.

However, those who can really splurge could check out the exclusive helicopter route that connects Mykonos and Santorini. It's probably the most expensive option, but a surprising idea if you're celebrating a special occasion, such as a honeymoon or wedding anniversary.
Now that we have answered the popular question "how far is Mykonos from Santorini " and you know all about getting from Mykonos to Santorini, we hope you have a great time.