Privacy & disclaimers →
Crete Vs. Mykonos: Which Greek Paradise Suits You Better, Mykonos Or Crete
Are you dreaming of a Greek island adventure but can't decide between Crete and Mykonos? With their stunning beaches, rich history, and vibrant nightlife scenes, both islands offer plenty to see and do. But which one suits your personality better?
In this blog post, we'll compare the two destinations side by side to help you make an informed decision. So pack your bags and prepare for a virtual tour of these two Greek paradises!

Keep reading below for our in-depth analysis on weighing up Mykonos vs. Crete
Introduction To Crete And Mykonos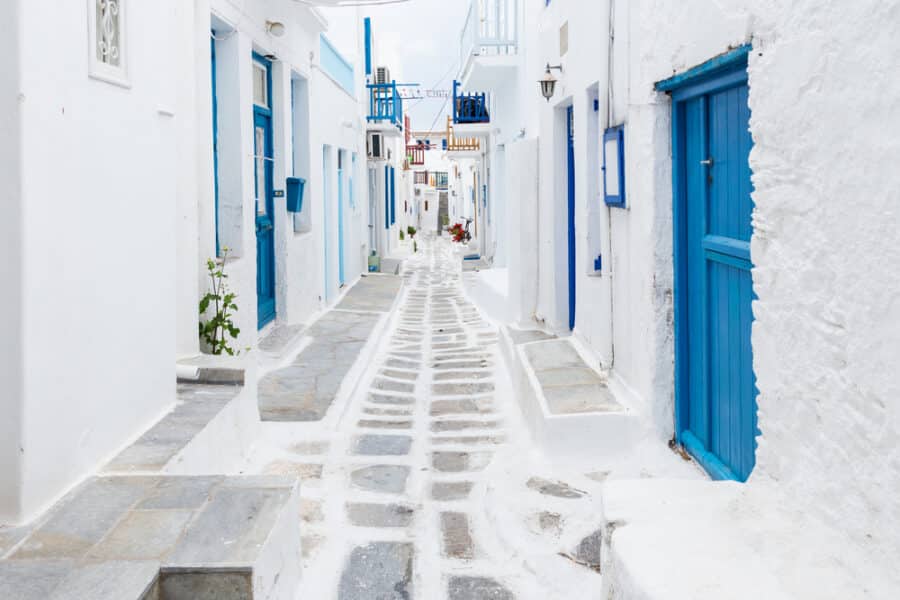 Crete and Mykonos are two of the most popular Greek islands. They both offer stunning beaches, crystal clear waters and a relaxed Mediterranean lifestyle. But which one is right for you?
Crete
Crete is the largest island in Greece and has a more rugged landscape with mountains and forests. It's perfect for those who want to explore and hike. There are also plenty of historical sites to visit, such as the Minoan Palace of Knossos.
Mykonos
Mykonos is a small island with a more cosmopolitan feel. It's known for its glamorous beaches, chic boutiques, and lively nightlife. If you want to party and be pampered, Mykonos is the place for you.
TRAVEL COMPANIES WE USE AND TRUST
Mykonos Vs. Crete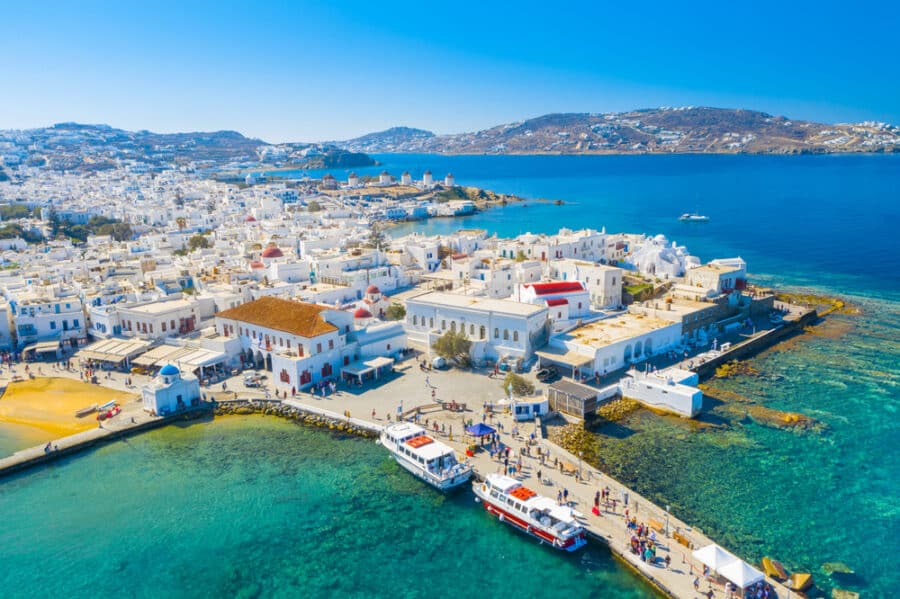 There are pros and cons to visiting any destination, and Mykonos is no different. Here are some things to consider before deciding whether or not this Greek island is right for you:
PROS TO VISITING MYKONOS
Mykonos is one of the most popular tourist destinations in Greece, so there are plenty of activities and attractions to keep you busy
The island has a reputation for being a party destination, so if you're looking for a place to let loose and have some fun, Mykonos is the place to be
Mykonos is home to some of the best beaches in Greece, so if you're looking for stunning scenery and great swimming, this is the place for you
CONS TO VISITING MYKONOS
Because it's such a popular tourist destination, Mykonos can be quite crowded during peak season
The island is also quite expensive, so if you're on a budget, you may want to consider another destination
What To See On Mykonos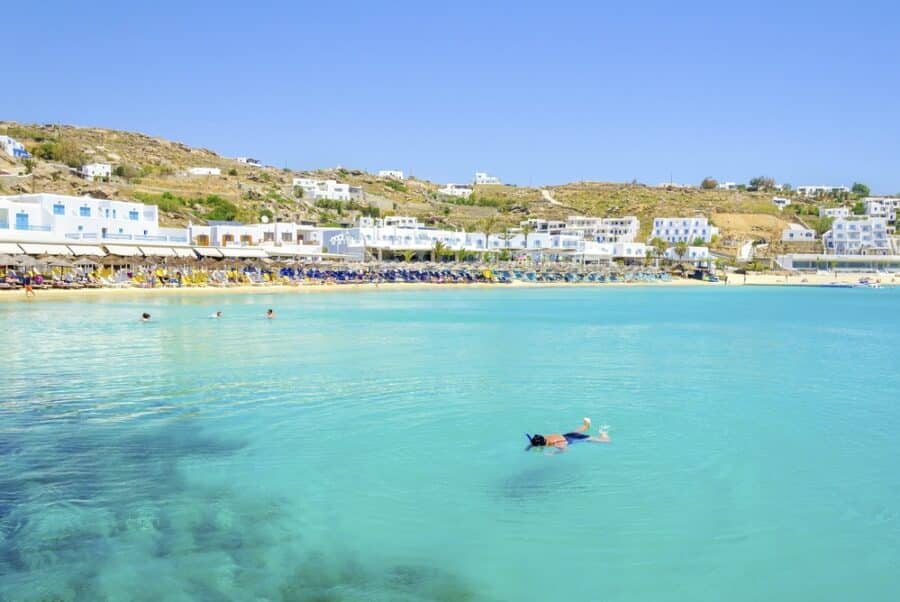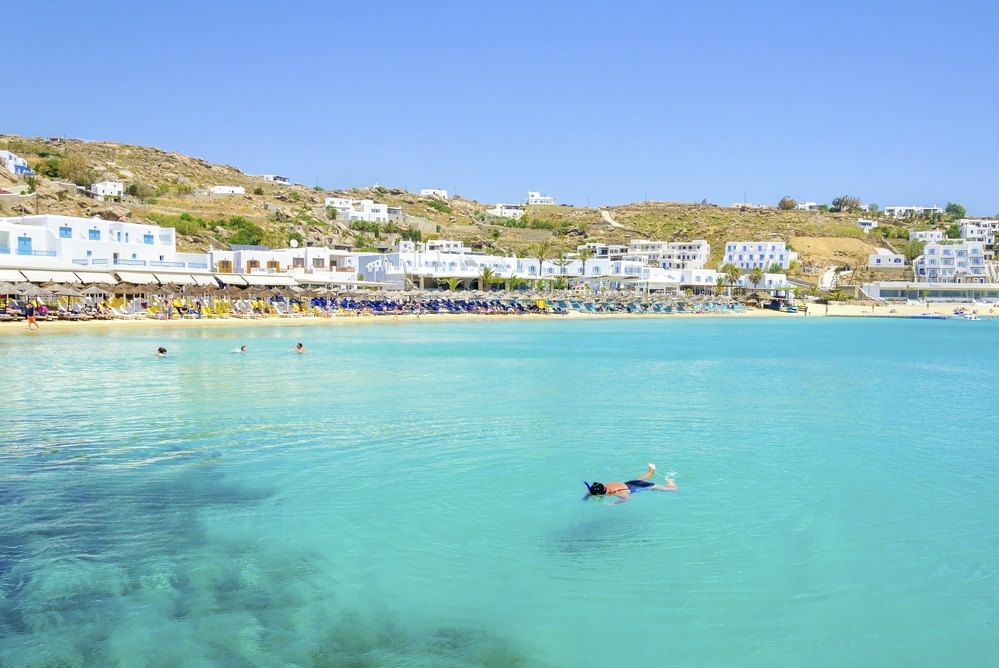 There's no shortage of things to see on Mykonos. The island is home to several beaches, including the popular Paradise Beach. Mykonos also has several historical and cultural attractions, such as the windmills of Little Venice and the Archaeological Museum. And for those who want to shop, there are plenty of boutique stores and art galleries to explore.
The Windmills of Mykonos: These iconic windmills are some of the most popular tourist attractions on the island. They were once used as power mills, but today they stand as a symbol of Mykonos' rich history
The Beaches of Mykonos: With over 30 beaches to choose from, you're sure to find the perfect spot to relax on this Greek island. From the party beaches of Paradise and Super Paradise to the more secluded beaches of Agios Sostis and Elia, there's something for everyone
The Town of Mykonos: Explore the charming streets and whitewashed houses of Mykonos Town, the island's capital. Don't miss the Little Venice district, where you can watch the sunset with a drink in hand
The Island of Delos: Just a short boat ride from Mykonos lies the island of Delos, an important archaeological site that was once the religious center of the Aegean world. Today, it is home to ruins dating back to ancient Greece, making it a must-see for history buffs
Where To Stay On Mykonos
MYKONOS ACCOMMODATION BLOGS
Crete Vs. Mykonos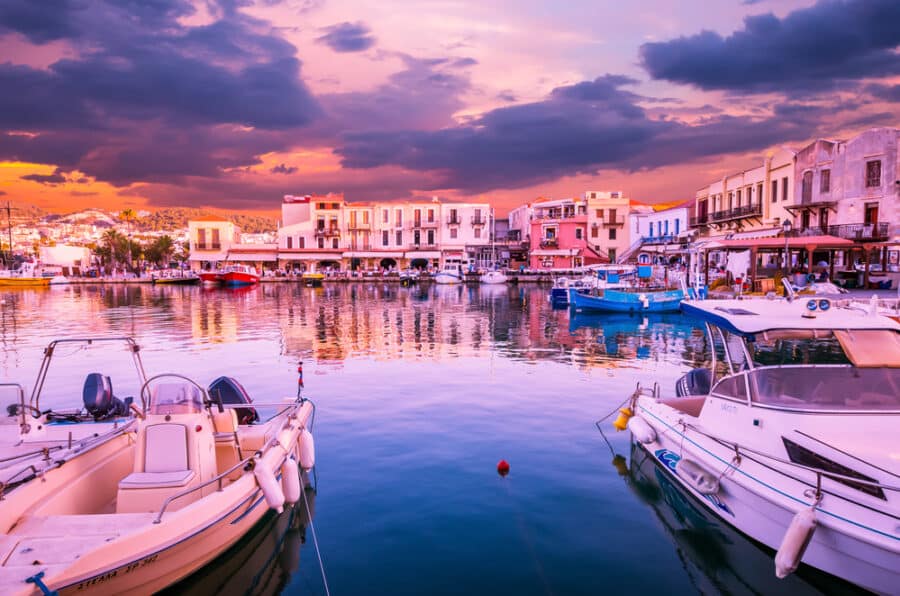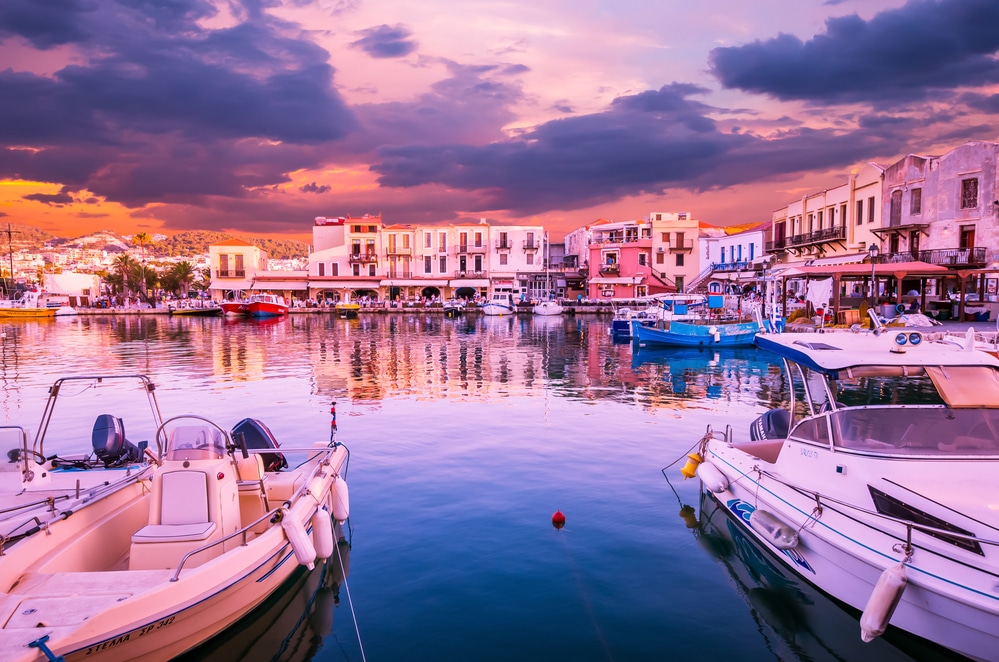 Crete is the largest and most populous of the Greek islands, and it has a lot to offer visitors. Here are some pros and cons to help you decide if Crete is the right destination for you:
PROS TO VISITING CRETE
Crete is home to a number of UNESCO World Heritage Sites, including the ruins of the Minoan palace at Knossos
The island has a diverse landscape, with mountains, beaches, and plenty of opportunities for hiking and other outdoor activities
Cretans are known for their hospitality, and visitors will find plenty of great restaurants serving traditional Greek food
CONS TO VISITING CRETE
Because it is so large, getting around Crete can be difficult without a car. Public transportation is not always reliable. Here's our guide to car rental in Crete
The island can be crowded during peak tourist season
What To See On Crete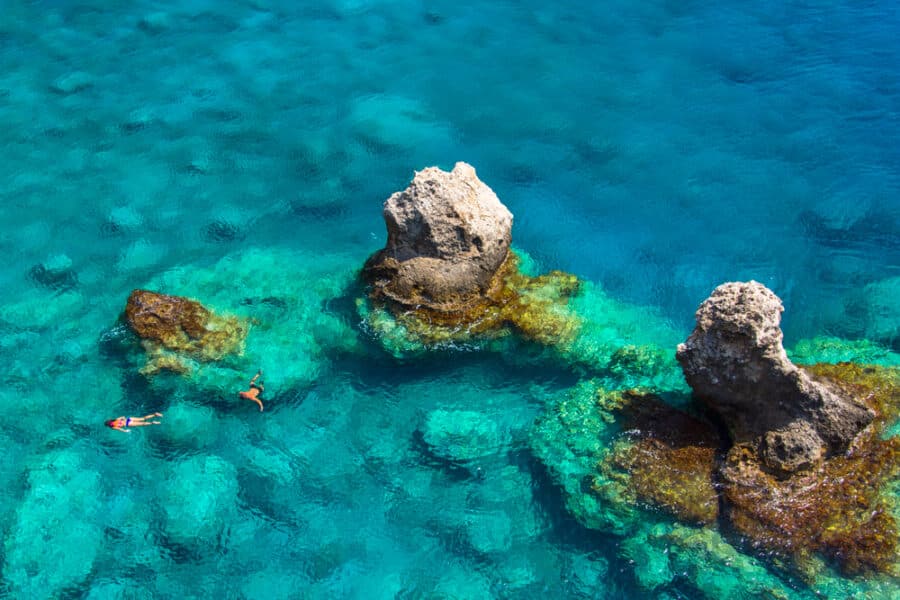 There's no shortage of things to do on the Greek island of Crete. Visitors can explore ruins dating back to the Minoan civilization, sunbathe on one of the island's many beaches, or hike through the picturesque Samaria Gorge.
The Palace of Knossos: This is the largest Bronze Age archaeological site on Crete and is considered to be Europe's oldest city. Here's how to get there
The Heraklion Archaeological Museum: This museum is home to one of the world's greatest collections of Minoan art and artifacts
The Cretan Olive Oil Museum: This museum is dedicated to the history and production of olive oil on Crete
The Venetian Fortress of Rocca al Mare: This fortress was built by the Venetians in the 13th century and is now a popular tourist attraction
The Samaria Gorge: This gorge is the largest in Europe and is a popular hiking destination
Where To Stay On Crete
CRETE ACCOMMODATION BLOGS
Crete Or Mykonos: Which Island Suits Your Personality Better?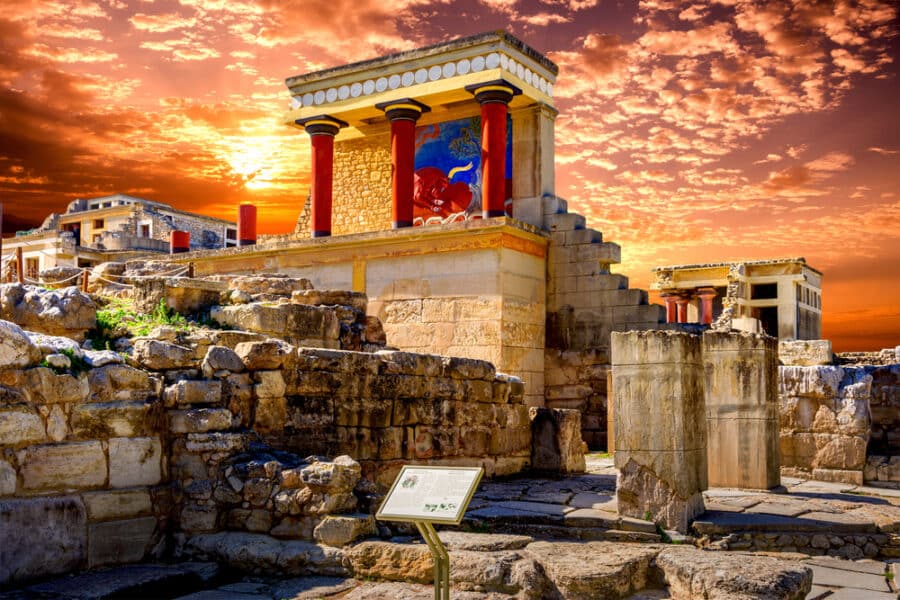 When it comes to choosing between Crete and Mykonos, it all comes down to your personality. Do you crave long walks on the beach, or are you looking for a lively nightlife scene? Would you prefer to relax in a secluded villa or rather be in the thick of the action?
If you're the type of person who likes to be constantly surrounded by people and activity, then Mykonos is probably the better choice for you. This party island is world-famous for its nightlife, with clubs and bars that stay open until the early morning hours. There's also plenty to keep you occupied during the daytime, from exploring windmills and churches to lounging on one of the island's many beaches.
Crete, on the other hand, is ideal if you're looking for a more relaxed vacation. Although plenty of bars and clubs exist in Crete's main towns, they tend to close earlier than those on Mykonos. And while there are plenty of beaches to enjoy, there are also many other attractions such as ancient ruins and museums. If you want to escape the crowds, there are plenty of secluded spots on Crete where you can relax in peace.
Wrap Up On How To Choose Between Mykonos Or Crete
After reading through this article, we hope you now better understand the differences between Crete and Mykonos.
Whether it's Crete's dramatic landscape or Mykonos's buzzing nightlife, both locations offer something unique for travelers looking to explore Greece. Consider your personal preferences and lifestyle when choosing which Greek paradise suits you best!
No matter where you end up, be sure to relax, enjoy some delicious food, and take in all that these two beautiful islands have to offer.