Some posts contain compensated links. Please read this disclaimer for more info.
How To Get From Istanbul To Cappadocia (& Cappadocia To Istanbul)
Turkey is packed with tourist hotspots, but two of the most iconic have to be the historic city of Istanbul and the central natural beauty of Cappadocia.
The problem is, Turkey is quite a large country, so most people are put off traveling around to various spots which seem far away from one another. The good news? Turkey's public transport network is extremely high quality, meaning you can explore as much as you like, provided you do your research.
A weekend trip from Istanbul to Cappadocia is entirely possible, but you might still wonder how to get to Cappadocia from Istanbul. There are several different routes you can take. Of course, you need to take your time exploring Istanbul before you leave this iconic and downright beautiful city.
There are perhaps more historical landmarks here than many other cities can boast in the world, from the beautiful Blue Mosque to Hagia Sofia, Topkapi Palace, Dolmabahce Palace, Grand Bazaar, Bosphorus Bridge, Basilica Cistern, and the modern world of Taksim, to much, much more, this is a city which is going to take a lot more than one visit to say you've done it.' However, Istanbul is a bustling place, so perhaps you want a little peace and quiet at the end of your break or in the middle.
In that case, Cappadocia is the ideal spot!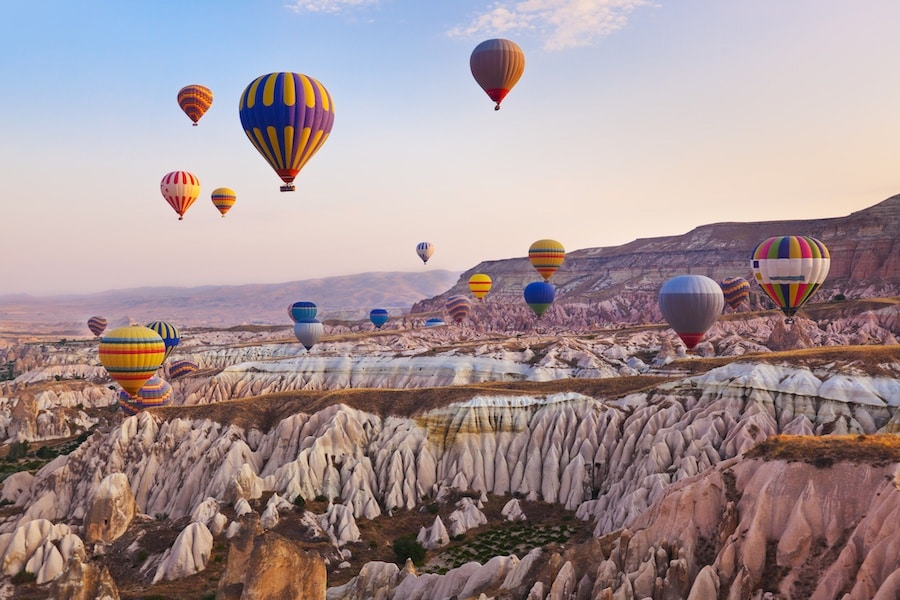 Cappadocia is located in the central portion of the city, and it has semi-arid land. You've no doubt seen pictures of Cappadocia in the past, with those iconic hot air balloons hovering over the "fairy chimneys," the huge rock formations that have been formed over hundreds of years.
Cappadocia is located in Goreme National Park, but Monks Valley is also home to some of these iconic rock formations. You'll also find cave hotels, homes dating back to the Bronze Age, which are carved into the rocks, and many churches, too, as this part of Turkey was a refuge to some of the earliest Christians. Cappadocia is a UNESCO World Heritage Site, so that you can expect some serious drama and beauty.
Whether you choose to go on a ride in a hot air balloon or you keep your feet on the ground, Cappadocia is a must-visit. The surrounding area is packed with stunning nature, and there are many walking trails you can take, too, ideal both in summer and winter. Below, we'll tell you all about how to get from Istanbul to Cappadocia.
How Far Is Cappadocia From Istanbul?
Despite all those fantastic reasons to visit and explore Cappadocia, it is not exactly close to Istanbul. The distance from Istanbul to Cappadocia is 456 miles or 734 km, which is pretty significant.
However, that said, there are several ways you can cover the Istanbul to Cappadocia distance, from flying to bus rides and even by train. Check out how to go to Cappadocia from Istanbul and the Istanbul to Cappadocia travel time below.
Istanbul To Cappadocia Map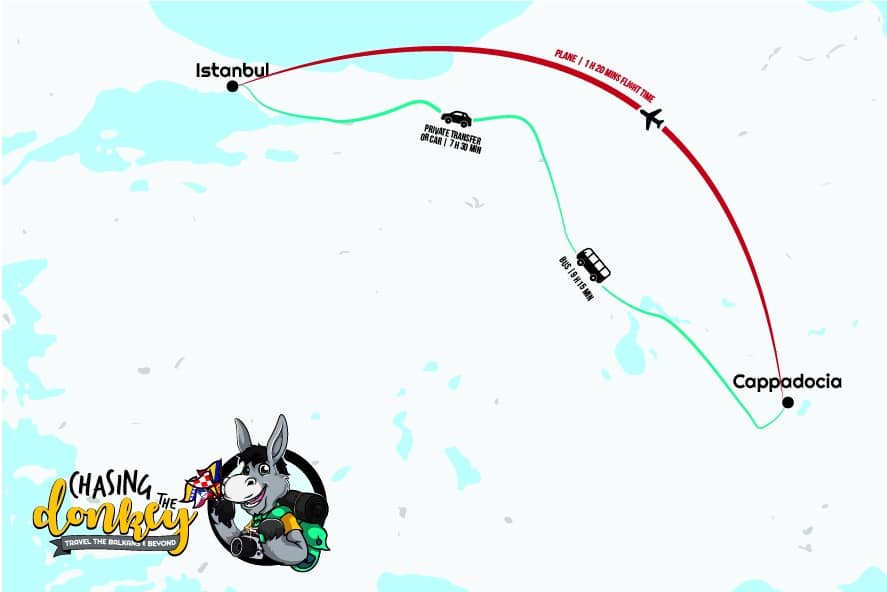 Traveling From Istanbul To Cappadocia By Plane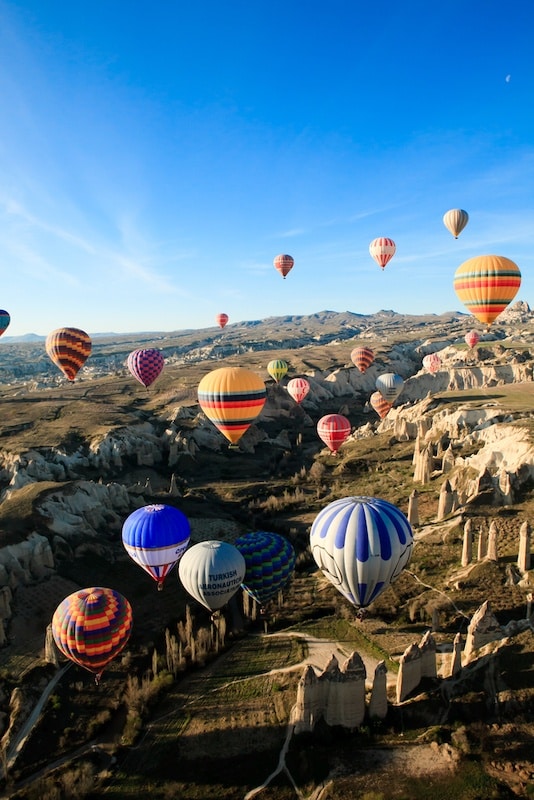 The fastest way to get from Istanbul to Cappadocia is to fly (though the cheapest way to travel from Istanbul to Cappadocia is by bus), and here is how to fly to Cappadocia from Istanbul:
Istanbul has two main airports: Sabiha Gokcen and the new Istanbul Airport. Both offer flights to the Cappadocia area, but one is on the Asian side and one is on the European side, so make sure you choose your airport carefully.
You can fly from Istanbul to either Nevsehir or Kayseri and connect to Cappadocia from there. These are the two closest airports.
If you choose to fly to Nevsehir, your flight will take around 1 hour 20 minutes, and you can then jump in a taxi or hire a car and get to Goreme National Park (Cappadocia) in just under 45 minutes, depending upon traffic.
If you choose to fly to Kayseri, you will arrive in 1 hour 20 minutes, but you will need to take a bus from Kayseri to Goreme. First, you will take the shuttle from Kayseri Airport to the center of Kayseri itself, which is around 15 minutes, and the shuttle runs every 3 hours. Then, you will need to get the bus to Goreme, which is about 1 hour 20 minutes duration, with buses running every 4 hours.
You might wonder why people would bother flying to Kayseri if Nevsehir is quicker, but flights to Kayseri tend to be a little cheaper.
Airlines From Istanbul To Cappadocia
Both Turkish Airlines and Pegasus fly to Cappadocia from Istanbul, and you'll find a range of different fares. You can check online or simply head to the airport and book your ticket at the office on the day or a few days beforehand if you want to be sure of a seat.
Traveling From Istanbul To Cappadocia By Bus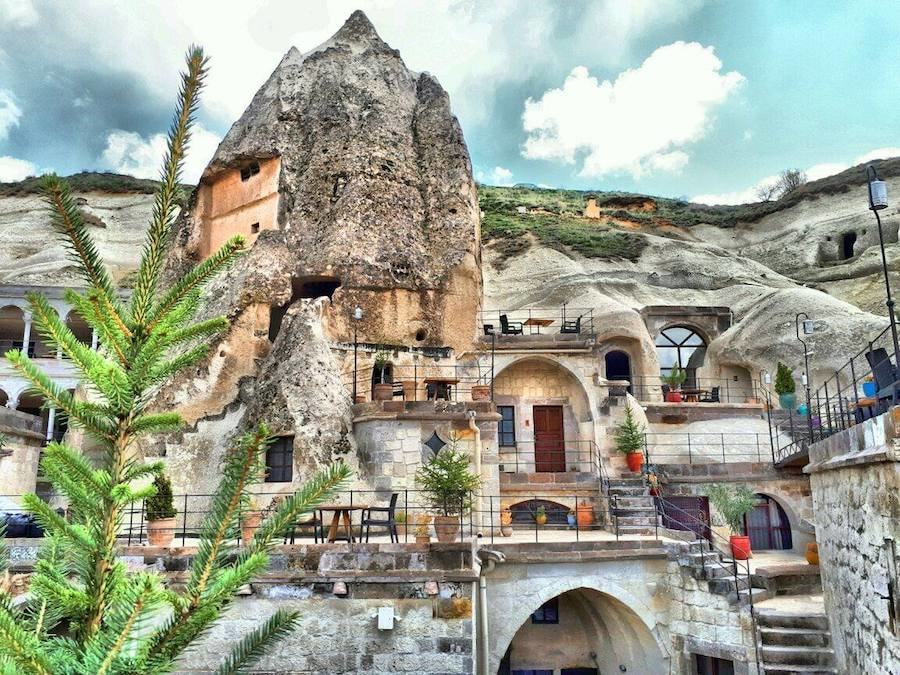 Turkey is a huge country, but it has high-quality, long-distance bus companies that connect major towns and cities – which is one reason why the cheapest way to get to Cappadocia from Istanbul is via bus. Kamil Koc, Pamukkale, and Metro are the main bus lines. You can check bus tickets online, but you will find offices for all major bus companies at the bus stations in Istanbul (otogar), and you'll find ticket offices for the companies in and around the city.
Suppose you book your ticket from a ticket office within the city, e.g., Besiktas, Taksim, Kadikoy, or elsewhere. In that case, you will have a free service shuttle that will take you to the central bus station, situated in Alibeykoy on the European side. From there, you will connect to your main bus, and you will reach Cappadocia from Istanbul in around 9 hours and 15 minutes. There are buses every 4 hours.
These buses are very comfortable, and you book your seat ahead of time, meaning you can choose where you sit. There is onboard WiFi, toilets, and you'll stop several times along the journey, too. There is a refreshment service on board, with tea, coffee, soft drinks, and biscuits. This option is a super-affordable and convenient way to cover the Istanbul-Cappadocia distance in relative comfort.
Night Bus Istanbul To Cappadocia
Consider the night bus from Istanbul to Cappadocia if you're on a budget; just keep in mind that it's a long ride between 10 to 12 hours.
How Far Is Cappadocia From Istanbul By Car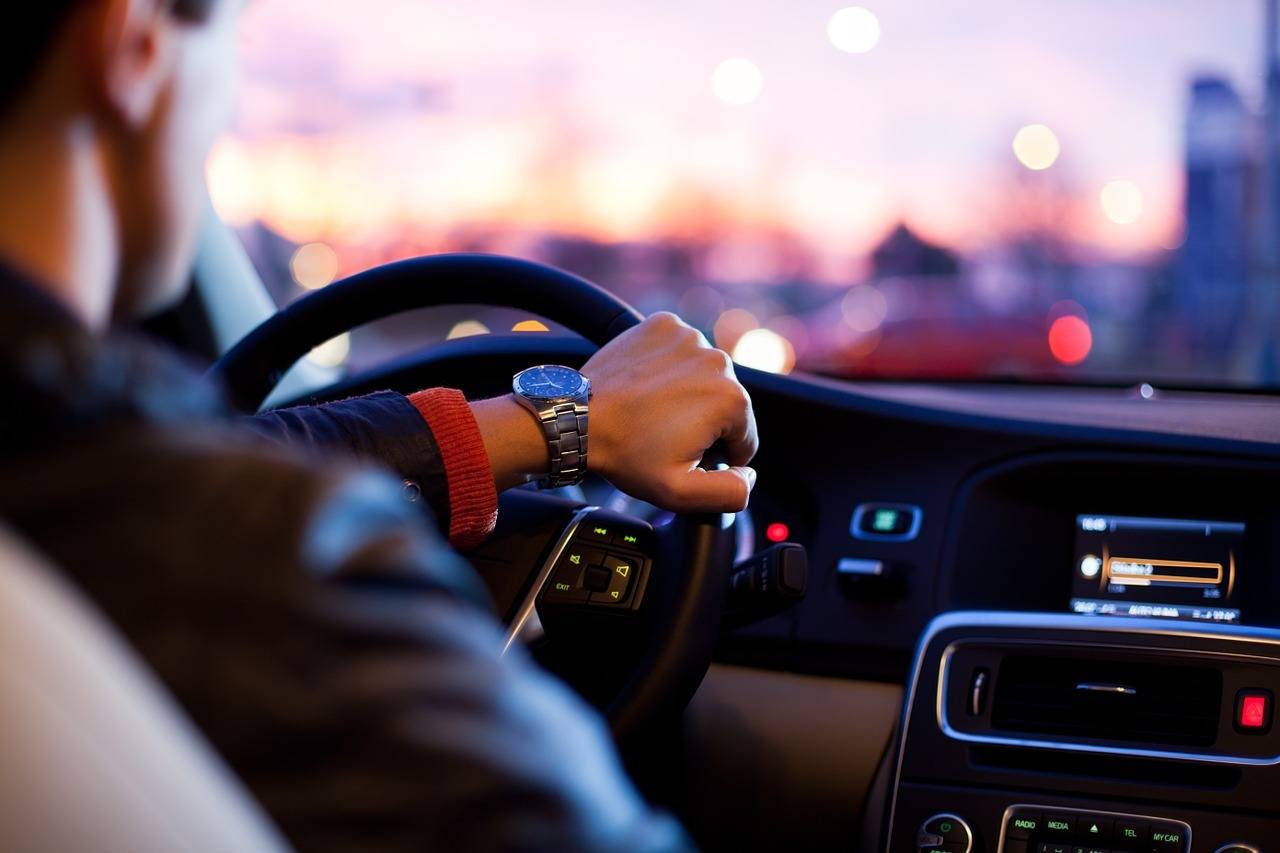 The final option is to hire a car and drive. To Cappadocia from Istanbul by car, you're certainly going to see some rather wonderful sights along the way. The road to Cappadocia from Istanbul takes you through the capital city of Ankara, so you may even like to stop for a few hours (or a few days!) and check out another city.
Ankara to Cappadocia by car distance:

Approx

3 hours 15 minutes (331 km)

Driving distance between Istanbul and Cappadocia:

Approx

7 hours 30 minutes (760 km)
The journey by car to Cappadocia last time took us, 8 hours 30 minutes, but this depends on traffic, which can become a little heavy getting out of Istanbul and around Ankara. There are many car hire offices in Istanbul, with the big-name companies operating out of the main airports.
Turkey's main highways are very modern and safe. However, anywhere you're not used to driving, take care and read up on road rules ahead of time, just to give you prior information.
Traveling From Istanbul To Cappadocia By Train
A fourth option to get from Istanbul to Cappadocia is to go by train. Although this is possible, there currently is no direct Istanbul to Cappadocia train. Nor is there a Cappadocia to Istanbul train. However, if your mind is set on taking the train in Turkey, you have an option here.
First, you would take a bus from Istanbul to Gebze, which has a train connection to Konya. From Konya, you can then take another bus to Göreme, the main town in Cappadocia. This is a feasible option to cover the distance from Istanbul to Cappadocia, but it's probably not worth the effort and hassle if we're completely honest.
The three ways to visit Cappadocia from Istanbul we described above a much more convenient and straightforward.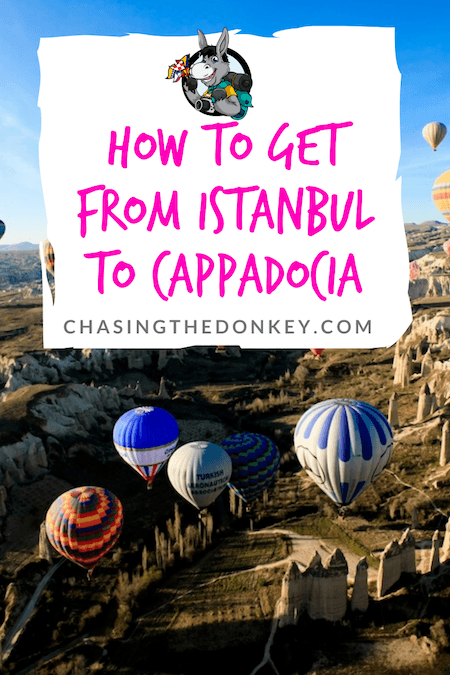 You can also think about going from Cappadocia to Turkey and continuing your Balkans travel experience across the border. Details are coming soon on how.
More Turkey Travel Blogs
Share