Privacy & disclaimers →
Istanbul To Ankara Train Guide – Includes A Pros & Cons List
Istanbul is a fantastic city, and it gives you an overview of the culture and history of Turkey. However, it might be that you want to take your exploration further and travel to other parts of the country. Great choice!
Most people think that Istanbul is the capital of Turkey, but that's not true; it's actually Ankara.
The capital city, Ankara, is a beautiful place to visit. You'll learn more about the country's culture and history while trying delicious local Turkish cuisine, checking out fantastic natural sights, and enjoying modern-day fun, such as shopping and entertainment.
So, what are your transportation options if you're in Istanbul and want to get to Ankara? There are four – drive, go by bus, go by plane, or take the train.
Of course, the problem with driving or going by bus is that you're likely to be stuck in traffic at some point, especially when you're trying to get out of Istanbul and as you near Ankara. It could take a good hour or more for you to even leave Istanbul! The driving time is under 5 hours, so it's a sizeable journey.
Therefore, the most sensible options are to take a domestic flight or go by train. Let's explore the train option a little.
TRAVEL COMPANIES WE USE AND TRUST
About The Train From Istanbul To Ankara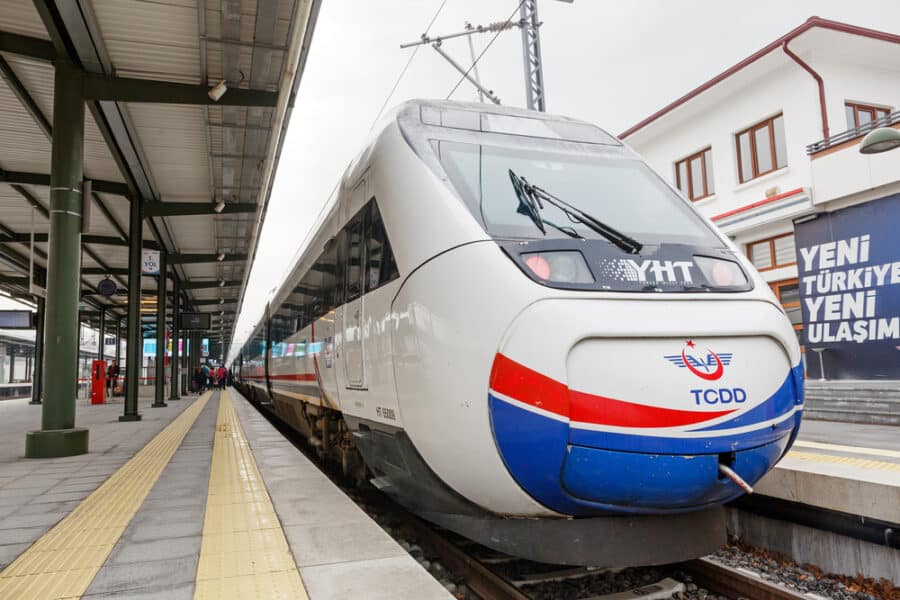 The train from Istanbul to Ankara is direct and covers 532km. The journey takes 4-5 hours, depending on the service you choose; however, one sleeper train takes almost 8 hours and leaves late at night. There are around 15 services between the two cities every day.
The service is operated by TCDD, which is responsible for the train network in Turkey, and there are two different types of trains – YHT (Yüksek Hızlı Treni) and Ankara Express. The Ankara Express is a sleeper train, and the rest are high-speed trains.
Most trains leave Istanbul Söğütlüçeşme in the city center or Pendik, which is just on the outskirts, and arrive at Ankara Gar, in the center of the city. Along the way, most trains stop at Sincan, Polatlı, Eskişehir, Bozüyük, Arifiye, İzmit, and Gebze.
It's vital that you arrive at the station around 20-30 minutes before departure as you will go through luggage and ticket check before you board the train.
Istanbul To Ankara Train Ticket Options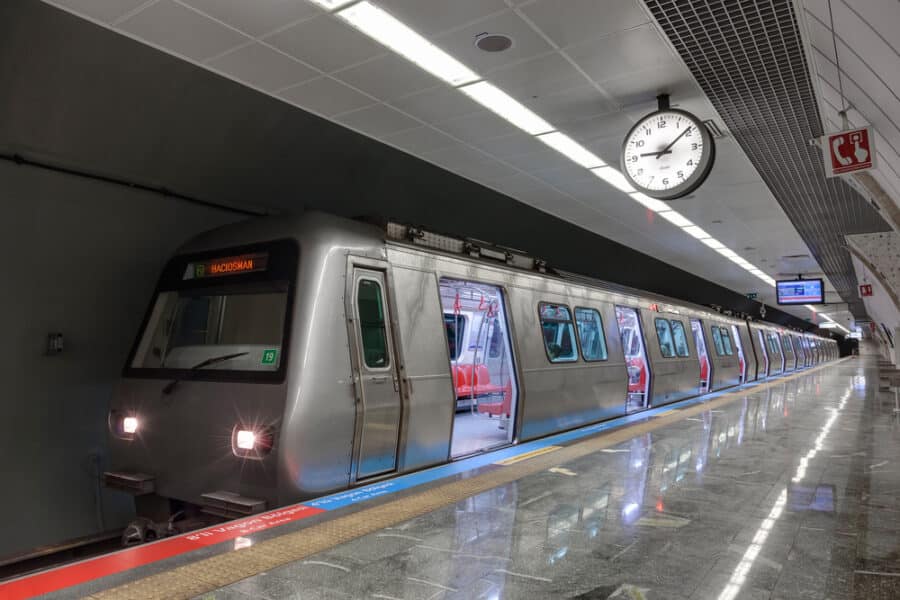 Your ticket price depends on which 'class' you choose, either standard or business. A standard ticket is around 250TL one way (at the time of publishing).
You can purchase your tickets on the TCDD website or pay in person at the train station. However, these trains book up quite quickly, so it's best to do it as far in advance as possible. Flexible tickets are available, allowing you to change your date up to three times, so if you're not too sure when you're traveling and want to secure your ticket, this is a good choice.
Trains from Istanbul leave at the following times:
6.10
7.19
8.40
9.49
10.55
11.55
12.55
13.55
15.25
16.25
17.45
19.10
23.13 – Sleeper train, which takes almost 8 hours before arrival in Ankara
How To Get To The Train Stations
Söğütlüçeşme is on the Asian side of Istanbul, so if you're already on the Asian side, you take a taxi or the bus to the train station, and this should be relatively easy.
However, if you're on the European side, you'll need to take the Marmaray Metro service or a taxi to cross over the Bosphorus. You could also take a ferry and then get a cab to Söğütlüçeşme.
If your train leaves from Pendik, you'll need to take either the Metro and Marmaray or a taxi, which will take around half an hour by road, depending on traffic. Bear in mind that Pendik is also on the Asian side.
The Metro is the easiest way. You should take a Metro to Yenikapi, which can be reached on any Metro line. From there, change to the Marmaray service, which goes straight to Pendik station.
Once you arrive in Ankara Gar, the station is right in the heart of the city.
Ankara To Istanbul Train Vs. Plane Pros & Cons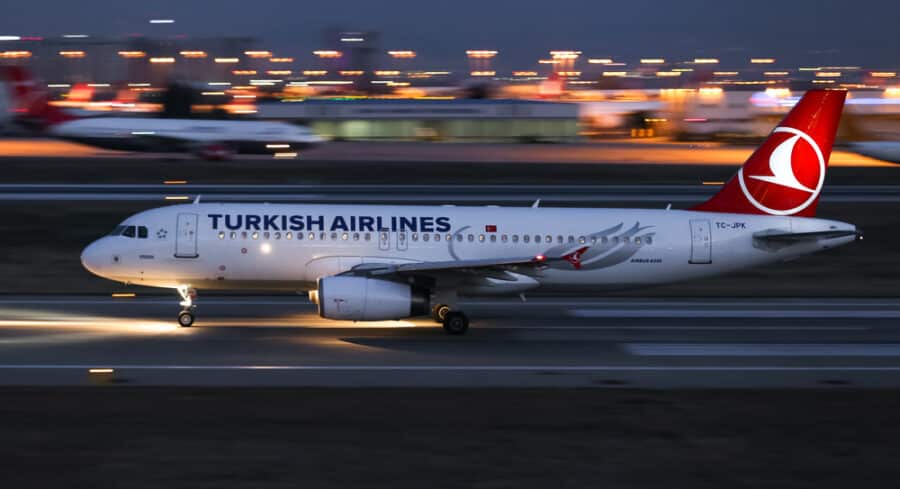 You might be wondering whether taking a train is worthwhile and whether you should take a domestic flight. It's a personal choice. For sure, a plane is faster, but getting to the airport in Istanbul and going through check-in and security also takes time.
Let's check out the pros and cons.
Pros:
Time saved: a direct flight between Istanbul and Ankara takes around 1 hour and 5 minutes. You can fly from either Istanbul Airport on the European side or Sabiha Gokcen on the Asian side
Book ahead to get a deal: both Pegasus and Turkish Airlines operate services at reasonable prices.
Flight prices vary, so you may be able to find a flight cheaper than a train if you book early enough
Cons:
Airport chaos: getting to and from the airport can be difficult and time-consuming
No scenery on the plane: you'll miss the amazing scenery that you'll see on the train
Last-minute costs: flight prices can rise dramatically, so a train may be cheaper
Pesky security: you'll need to go through check-in and airport security, which can be time-consuming
In the end, whichever transportation option you choose is up to you. Both will get you to Ankara (and back again) comfortably and reasonably priced.