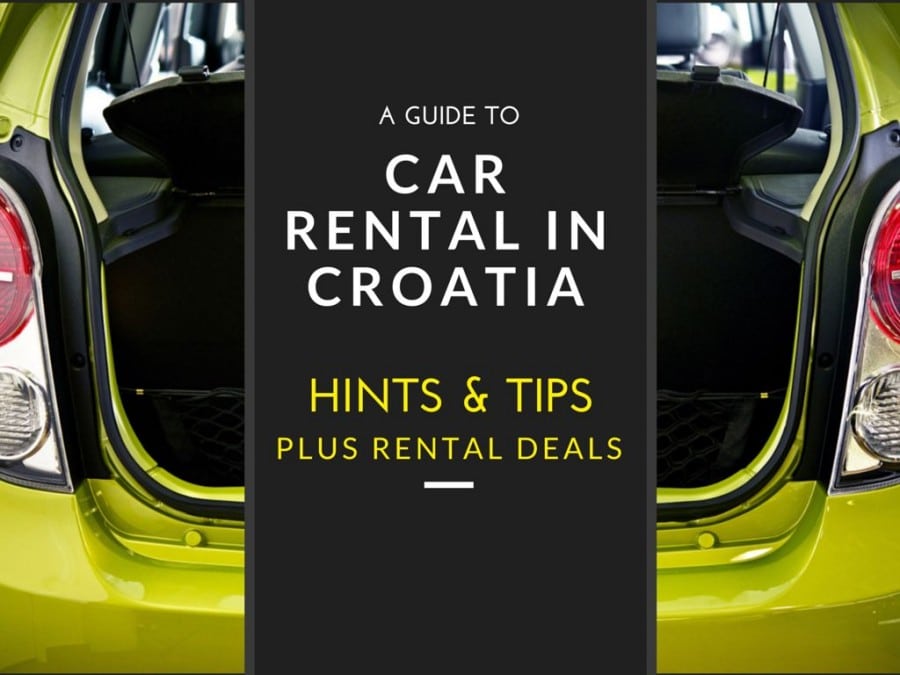 2018 Car Rental Croatia & Driving in Croatia Tips
Croatia is a country situated in southeastern Europe east of Italy. Being one of the most picturesque countries in Europe, driving in Croatia is highly recommended if you are planning a trip to Croatia: especially roads hugging the dramatic Adriatic coast.
Driving in Croatia is nothing to be frightened of, we have great roads (okay we also have many narrow small goat tracks in rural areas), but we have a great freeway, the A1, which is easy to navigate.
There are numerous options when it comes to car rental in Croatia as well as several luxury car rental options for you to choose from. While car hire in Croatia is easy; it is important to note that the traffic laws in Croatia may slightly differ with those of your own home country. If you're looking to rent a car in Croatia here is our guide and tips to help you make an informed decision.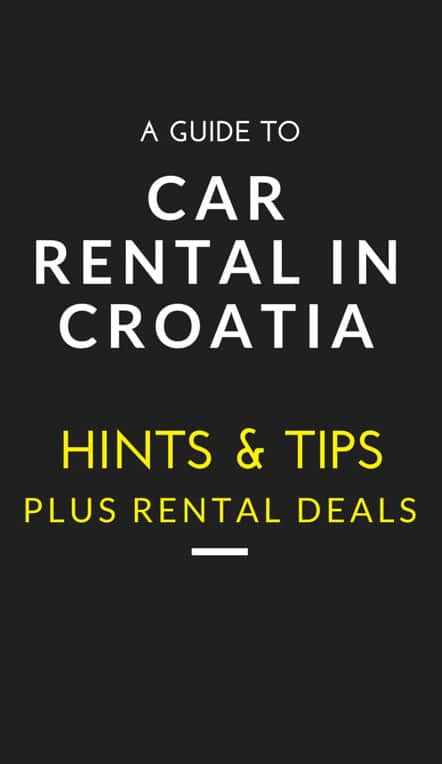 Things You Should Know When You Rent A Car In Croatia
Renting a car in Croatia, in fact in any foreign country can be a little nerve-wracking till you get your bearings.
Here are just a few tips to get you started when looking at car rental in Croatia – we hope these take some of that fear factor away. As these tips are no way intended to be a complete list and are subject to change, be sure to ask your car rental company for the latest information to make sure you stay across any new changes
FIRST THINGS FIRST, IF YOU PLAN TO RENT A CAR IN CROATIA IN THE HEIGHT OF SUMMER, BOOK YOUR CAR RENTAL NOW.
With so many tourists, you'll want to secure the size and model just right for you and get a good rate. Prices tend to go up and up the closer, it gets to July and August as rental car bookings increase and fewer options are available.
 2018 Rental Car Companies That Service Croatia
Rental Cars – we love the easy to use search system (as seen above) and excellent customer service
Auto Europe
Economy Car Rentals
Cheap-O-Air Car Rentals
Hertz Croatia
E-Sixt
Budget
Avis
Oryx Car Rental
Holiday Autos
Adriagate
Best Rent Dubrovnik
EasyRent
Kompas Rent A Car
Kompas No. 1
Uni-Rent
Last Minute Rental Car
If you do not want to hire a car, you can pre-book a private transfer or taxi. We suggest you use our company, Octopus Transfers.

Hiring a Car in Croatia Tip: Just Show Up Without Booking Ahead.
Um, NO! Please ignore any advice which says just show up and book your Croatia car rental when you arrive – maybe in low season, but in summer you can forget driving away in any rent a car if you wing it. You'll be left to catch the bus.
Car Rental Croatia Tip: One-Way Rental Fees
When renting a car in Croatia, be aware of one-way rental fees. For example, if you plan to pick your vehicle up at Dubrovnik airport and then return it to Split,  then be prepared to pay an extra fee. If you want to avoid this cost, think about your route and how you can circle back to the place of pick up and drop the car back there.
Car Rental Croatia Tip: What Kind Of Car Should You Rent?
Go for the smallest car possible. Car spaces are tight here, so that'll give you an advantage.
For families, you'll need to go slightly bigger and rent a car with adequate space for your luggage. Look for the display which shows you just how many bags and people can fit it.
Vans are available for groups, they do have the most room but remember they'll be much harder to park in the cities. So, maybe book a private transfer with Octopus  Transfers Croatia instead.
Car Rental Croatia Tip:  Costs, Rules, and Extra Charges
You'll get slugged an extra fee to pick up and drop off your car at two different locations. You need to prearrange different pickup and drop off location. I would try to rent a car in Zagreb and drive all the way to  Dubrovnik (or visa-versa) to make the extra fees worth it. But, if you just want to go from Split to Zadar or Split to Dubrovnik, think about a private transfer or the bus to avoid hefty one-way fees.The same goes for picking up or dropping off the car out of office hours. It's possible to arrange it, but you'll pay extra.
Before you leave with your rental car, be sure to inspect your vehicle for any damage and make sure it is recorded. This is one tricky way companies like to make extra money each summer!
A credit card is compulsory when renting a car in Croatia. The company will pre-authorize your credit card for a security deposit so keep that in mind if you plan to use your credit card on vacation in Croatia. Before you make a car rental booking, be sure to check that you have adequate funds on your card, that you won't need for the duration of your car hire – and then some days afterwards while you are waiting for the refund to be processed. The specific amount ranges from €500 up to € 3000 from what i could reseach.
You need to be 25 years old to get a rental car in Croatia unless you pay a young driver surcharge for your car rental.
Don't forget to refill your car rental before returning it. If not the fee will be HUGE.
There are extra charges to travel across to Bosnia-Herzegovina – wrong, wrong, wrong… see below.
Car Rental Croatia Tip: Do You Need A Special Border Crossing Card To Enter Bosnia-Herzegovina
Short answer. No. Both Bosnia-Herzegovina and Montenegro are included in the green card system that your car rental insurance company supply for travel within Croatia. Some rental car companies do try to charge you extra, but it is not required. You can read more about it on the website of the National Green Card Bureau to avoid being scammed into paying extra.
Car Rental Croatia Tip: Automatic or Manual?
The majority of rental cars in Croatia have manual transmission. If you prefer (or need) an automatic vehicle, you'll need to ensure you book well in advance and be prepared to pay a lot extra.
And, even them… you may get here to discover that they do not have a manual transmission rent a car available. I have heard that several times now, so you've been warned.
Car Rental Croatia Tip: Which lane is used when driving?
In Croatia, drivers are required to keep right when driving and overtake on the left. The general road conditions in Croatia are safe. The A1 Motorway provides premium access for long distance driving, between the major cities.
Car Rental Croatia Tip: Toll roads
Croatia has some toll road systems, and you are required to pay a fee when using roads that fall under this category.
The costs are well worth the expense if you need to travel long distances. Although if you are in no hurry when driving on your Croatia holidays, I would suggest you use scenic routes along the coast where possible to get maximum visual pleasure. If you are worried about unknown costs, use this calculator to determine fuel & toll road charges, or this price list for Croatian toll charges.
You can also find useful info on Croatian Roads –  Motorway Zagreb-Rijeka – BINA Istra.
Car Rental Croatia Tip: Motorway signs
Croatia rental car companies will inform you of some of the unique road signs within Croatia. Motorway signs in Croatia have the letter A followed by two digits. They also have a green background and a motorway picture in white; country roads have a letter Z and four numbers while state roads are denoted by the letter D followed by two digits.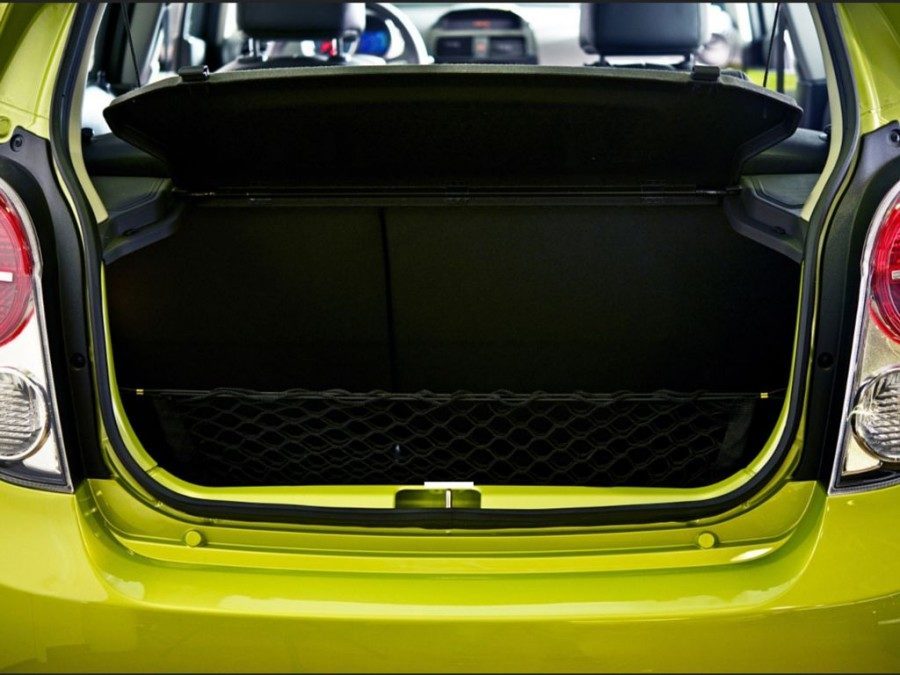 Car Rental Croatia Tip: Headlights
As a rule, headlights should be used at night and at instances when the visibility on the road is less than 100 meters. From October to March, the law requires that dipped headlights be used during daylight hours.
And trust me, you will get pulled over. I have been done three times! It took me a long time to adjust to this rule – whoopsie.
Car Rental Croatia Tip: Seatbelts
As is the case across all of Europe, wearing a seatbelt, at all times is compulsory. At the date of publication, the fine for not doing so was 500 HRK / 65 EUR /84 USD.
Car Rental Croatia Tip: Wind
Be warned about the wind. Wind gusts on the A1 from Zadar north to Zagreb reach hellish speeds of 90 and 100 kph, and they don't close the roads unless the wind exceeds 140 kph!! Drive slowly when it's windy.
Car Rental Croatia Tip: What Is The Alcohol Limit On Croatian Roads?
The Blood Alcohol Limit is o 0.05% percent for those over 24 (0.00% for those under 24). To be safe try not to drink anything while driving in Croatia.
Car Rental Croatia Tip: What Documents Do You Need When Driving In Croatia?
You will need to keep the vehicle registration and insurance paperwork in the car at all times. Leave them in the glove box for easy access should you be asked for them.
Car Rental Croatia Tip: What Driving License Will You Need?
International licenses are valid within Croatia when used in conjunction with an international driver's permit. In my experience (and many others I know) rental car companies in Croatia don't ask for the international driver's license, but I would not take a risk and obtain one before you start your vacation.
Also, these licenses are valid for the first six months only. If you plan to stay longer, each is required to obtain a Croatian driving license after this grace period has lapsed.
Car Rental Croatia Tip: What are the speed limits in Croatia?
Speed limits in Croatia exist and are clearly marked out, for instance,
In built-up areas is 50 km/hr
Open roads up to 80 km/hr
130 km/hr on motorways
At the time of publication the fines for speeding varied from, 500-15,000 HRK / 65-2,000 EUR /84-2,500 USD. Now that would sting your holiday budget!
Hiring a Car in Croatia Tip: Minimum Age
The minimum age for renting a hire car in Croatia is 22.  It is also worth noting that drivers 70 years of age or older will need to pay an extra insurance premium to ren a car in Croatia.
Car Rental Croatia Tip: Taking The Car On The Ferry
Your rental car in Croatia is permitted on the local ferries, i.e., those going to and from the mainland to the islands. However, you can not take your rental car across to Italy by ferry. Valid registration papers are required to be in the driver's name for international ferries.
Local Tip: Book your car ferry tickets as soon as you arrive in Croatia, they fill up so fast, and you could be left waiting behind.
Ask Your Car Rental Company In Croatia About…
If the car requires diesel or petrol. Trust me, it's an expensive mistake to make, I did it here… ouch!
Local tips and suggestions when it comes to the scenic routes for your journey
Additional expenses (if any) for driving across the border to Italy, Hungary, etc
Ask about road signs that you need to be aware of
Young driver surchargesref
Discount car rental companies often have offices at each airport, ask about the one way drive fee if you don't plan to return the car to the place of hire
Car Hire Croatia – Avoid Unexpected Charges
The costs of hiring a car across the globe can be expensive, do your research to avoid getting caught out with extra or unknown charges where possible, especially with discount car rental companies. Be sure to ask upfront about;
One way hire fees
Out-of-hours pick up and return
Extra driver charges
Exclusions for taking the car off-road
Last minute cancellation fees
Additional costs for GPS' and car seats
Compare car hire companies. When we first hired our car in Croatia, I was shocked to see the price ranges for the same car. Now I always tell everyone to be sure to spend the time comparing costs between suppliers of rental cars. Even the cheapest car rental companies here in Croatia offer highly well-maintained vehicles, so do not be worried about that.age
By considering the above tips, you are assured of a much better experience when driving in Croatia.
Download this FREE app from iTunes from Hrvatski Auto Klub (Croatian Auto Club). It provides detailed traffic and travel information, as well as roadside assistance services and is available in English, German, Italian and Croatian.
Most Popular Car Rental Companies in Croatia
Oryx: Head-quartered in Zagreb, Oryx has locations in all major areas of Croatia. | t: +385 21 895 164 | e: [email protected]
Sixt Croatia: This global company has an office in just about every town and is who we often used before living in Croatia. | t: +385 1 6219 900 | e: [email protected]
Car Rental Croatia Tip: Reasons Not To Get A Car Rental In Croatia
There are a few things to keep in mind when it comes to renting a car in Croatia. The driving in Croatia can be overwhelming for first-time drivers on the right-hand side of the road. Add to that that, drivers here are not as careful or considerate as in Australia or United States. Some drivers don't signal; they love to pass even when it's not allowed, and many places don't have accurate road signs.
However, don't let you put that off you renting a car in Croatia – as driving is a way that you can really discover the small towns and secret spots that you can't get to by bus. These are the only reasons we suggest you don't get car rental in Croatia:
If you plan to get a tan at the beach and don't want to do many day trips – why waste money on car rental and parking fees?
If you only plan on staying within the old towns of cities like Dubrovnik, Zagreb, Split, or Zadar, you'll probably be better off without a car as parking can be near impossible (especially in Dubrovnik and Split). The local bus network in those areas is reliable and inexpensive.
Driving in Croatia – All You Need to Know
Croatia is a large country, but it's also one which is packed with things to see and do. Driving is the best way to see it all at your own pace.
Of course, driving in a foreign country can be difficult, because you simply don't know the landscapes and terrain. Let's check out all you need to know about Croatia, in every direction.
Heading South
Most of you will be starting in Istria or Zagreb, and want to join the A1 motorway; this rather busy road handily connects Zagreb with Ploce. This is a major plus point because it means you can get from A to B so much easier than the old coastal road and driving is easy, thanks to the multiple well-maintained lanes.
When you reach Ploce, if you're venturing further south to Dubrovnik, then you still have another 100km to go, but you are on a rather scenic coastal road (D8), which takes the boredom out of driving. This road is currently under construction, provides panoramic views; if you get stuck behind a slow-moving truck, there are overtaking opportunities, which speeds the whole thing up. The road is somewhat slow going, so please do have patience. Having said that, any coastal road the world over has bends and turns, as well as high cliff passes, but this adds to the scenery and drama. You'll pass through several villages along the way, and you are highly advised to stick to speed limits.
Alternatively, you can reach your southern destination from the north by a couple of other ways, including the D1 road which heads inland and skirts past Plitvice Lake and Knin, before heading down the coast to join the aforementioned D8 road.
The Adriatic Coastal Road (D8) heads from Rijeka to Dubrovnik, and it is probably the most scenic road in the entire country. Be aware that the section between Rijeka to Zadar is harder to pass, but there are fewer cars on this stretch, so not particularly slow.
There are toll roads at certain parts of these journeys; the A1 motorway is one of these roads, with the Zagreb to Split road having a toll which amounts to around 175kn (soon to go up in price) for each direction.
Heading West
From Zagreb, you can reach Rijeka on the A6 motorway, with a distance of around 150km between them. In Rijeka, the multi-lanes end and as you head further towards the west to Istria, you are met with two-lane roads. To get to Istria, you will go through the Ucka Tunnel and then you venture onto the Istarski Y road, a two-lane stretch.
There are tolls on this particular stretch of road, and it costs 54kn (soon to be more) to go from the tunnel into Porec. If you want to avoid toll roads, you can get to Rijeka and Istria from Zagreb using the two-lane state roads which pass through Gorski Kotar, Jelenje and then onto Rijeka.
Urban Driving
As you can imagine, the peak times and summer months are hectic, so driving is probably going to prove to be a stressful situation. If you're venturing through coastal towns during a rare rainy, summer day, be aware that there are going to be a crazy amount of cars on the road.
Obviously, the big cities are always busy, especially during the rush hours (7.30-9.30am, and 4.30-6.30pm). No matter what time of day, the cities are bustling, but don't let this put you off because places like Zagreb are fantastic to drive around. Most of the big towns and cities in Croatia have public transport so you could go down this route instead if you don't want to brave the traffic.
Countryside Driving
The countryside in and around Croatia is undoubtedly rewarding and should be checked out. During the summer months, there is likely to be more in the way of traffic around, but these roads are never bustling.
Bear in mind that country roads can be twisting and winding, and sometimes the night lighting isn't the best, as well as not having the central white line, but care and attention is foeally all that is needed. Do be careful of wildlife on the roads in these parts of the country, as well as farm vehicles which could slow you down.
As you can see, Croatia isn't a difficult country to explore via road, and provided you take your time, and use updated maps you'll have an enjoyable road trip experience!
Electric Cars in Croatia
Where to Charge Your Electric Car in Croatia + Other Handy Tips. 
Electric cars are the vehicles of the future. Driving one of these beauties can at times be a little challenging when charging stations are hard to come by. Fortunately, the Croatian network of charging stations will allow you to have a trouble-free holiday.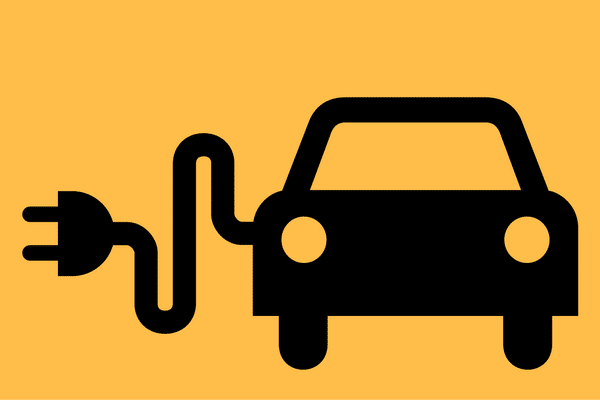 When entering Croatia from the East, you'll find the nearest charging station after the main border crossing, Balakovo in Vukovar.  If you're continuing your trip towards Zagreb along the highway, you'll find a charging station at Slavonski Brod, Nova Gradiška or the Stari hrastovi rest stop. If, on the other hand, you decide to stay in the area and explore the beauties of the region of Baranja, such as vineyards, wineries and the nature park Kopački rit, pick one of four stations in Osijek to charge your car before continuing with your adventures. Probably the easiest one to access is the station at the Portanova shopping center.
If you decide to pick one of the stations in the city center, make sure to have some time left to walk around and feel the charm of Osijek, the largest city of Eastern Croatia. You can get the comprehensive guide to electric cars in Croatia here. 
Driving in Croatia FAQ
I am often asked about factors related to driving in Croatia. Ultimately I tell everyone that you can drive in Croatia, you just need to be aware of a few factors:
Lots of roads in villages are often narrow, unpaved, and have room for one-way traffic. Take your time and be prepared to reverse.
There are plenty of places to stop and rest along the way. Croatia has some of the best gas stations we've encountered on our adventures across Europe. Including some with kids activity centers and healthy food.
Driving in the country is always on the right-hand side of the road. So those from Australia or United Kingdom still find it a little tricky, to begin with.
Drivers in Croatia go fast. Far too often ignoring speed signs and overtaking on corners and across double lines. Stay focused and be extra alert.
Turning right on a red light is strictly prohibited unless there is an additional arrow that is green.
If you violate the rules, you may be asked to pay a fine, which can be done on the spot. Be sure to ask for a receipt.
HELP is at hand!
Contact the Croatian Auto Club Emergency Service on 987 if you have an accident or require emergency support on the road.
Police 192
Fire Brigade 193
Ambulance 194
While you are driving in Croatia, stay up-to-date with driving conditions which are broadcast on the radio in English and German via HRT 2 (98,5 MHz).
What has been your experience with car rental Croatia? What was your experience like driving in Croatia? Let us know in the comments we'd love to hear from you.