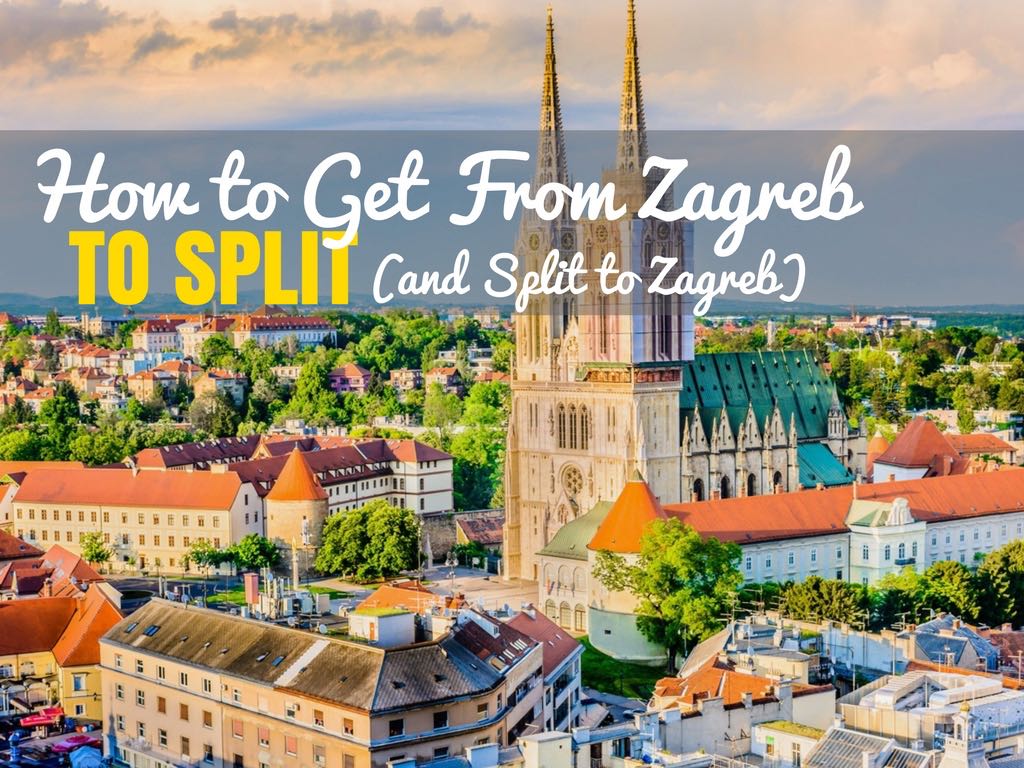 How to Get From Zagreb to Split (& Split to Zagreb)
We know that Zagreb is the capital of Croatia, and that means there are countless things to see and do in the city itself. From shopping to nightlife, checking out the many museums, and enjoying the scenery, Zagreb is a lively spot, for sure. Whether you're flying into Zagreb and looking to get to your destination elsewhere in Croatia, or you're thinking about exploring the country as a whole, one of the most popular questions asked is how to get from Zagreb to Split, and back again.
This is because these are without a doubt two of the most popular locations in the country, and the great news? Travel from Zagreb to Split is easy and indeed Split to Zagreb, with travel times only taking just a few hours.
Split is located on the Dalmatian coast and is famous for its stunning beaches, as well as its Roman ruins and fortresses. You can easily combine beach time and history in Split, as well as being close to many other destinations and areas of natural beauty. Many people ask how to get from Split to Plitvice Lakes, and that is easily done too! Put simply, exploring this beautiful country is a must do!
So, how exactly do you get from Zagreb to Split, and then how to get from Split to Zagreb?
Let's explore.
How to Get From Zagreb to Split? Just Reverse The Instructions to Get From Split to Zagreb!
We're going to cover the primary modes of transport to get from both destinations. The distance between Zagreb and Split is 408km, which will take you just over 4 hours by road. Of course, you can choose to drive, take the bus, train, plane, or take a private transfer. Let's check each option out, one by one.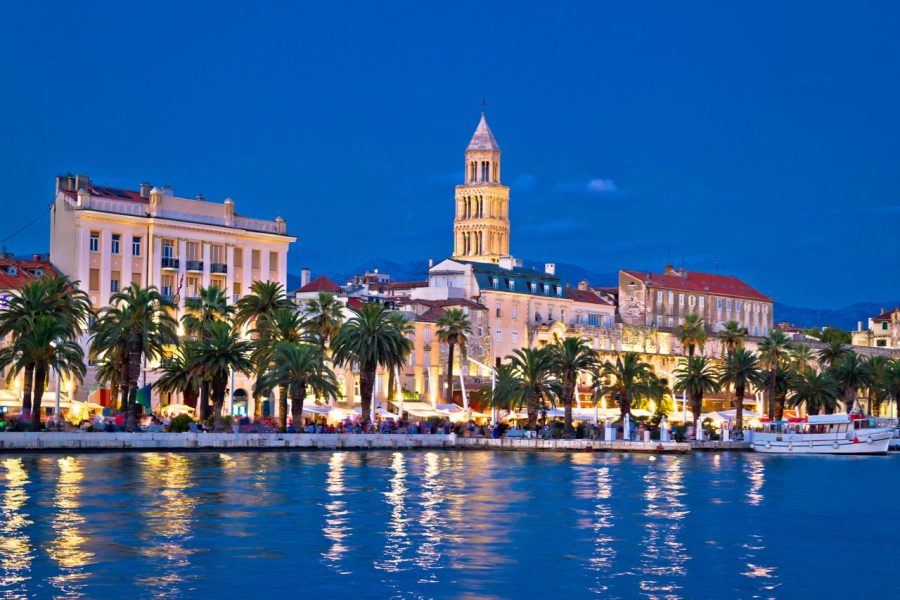 Getting From Zagreb to Split by Car
If you want to head off on your own steam and drive between Zagreb and Split, and then Split and Zagreb, you can expect approximately a four hour' drive, depending upon traffic. There are many Zagreb car rental companies, as well as in Split so that you can shop around for the best deal, and if you're not planning on heading back to Zagreb after your journey, many will let you drop the vehicle off in Split, provided there is a regional office insitu.
The actual drive is mostly motorway, so pretty straightforward. Do bear in mind that motorways in Croatia are subject to tolls, and a one-way toll fare between Zagreb to Split will cost you around the 200 Kuna mark.
All you need to do is leave Zagreb and head off on the A1 motorway and follow the signs all the way to Split. If there are any road closures along the way, which occasionally happens, then there will be diversions which are clearly marked. These may add a little time to your journey, but it shouldn't be excessive.
As an alternative, you can choose to go along the Old highway between Zagreb and Split, which was in place before the motorway was built. This will take you longer because of speed restrictions, but it is a very pretty drive and is ideal if you have a bit more time and you're not in a rush to arrive at your destination.
Zagreb to Split Bus
The cheapest and probably easiest public transport option is to travel between Zagreb and Split by bus. There are many services throughout the day, serving the route every hour, including throughout the night. If you want to leave Zagreb during the darkness hours and arrive in the morning, then you can take the night bus, which will give you a full day in Split. The first Zagreb to Split bus option of the day leaves at 5 am, and the journey generally takes around the five hours', depending on traffic. Do remember to book your ticket ahead of time if possible, as this is a very popular and busy service.
Buses are comfortable, and most have Wi-Fi onboard, with regular bathroom breaks along the way. You can quickly check out departure times and availability online. Prices vary according to the bus company you use, and whether you're going for a return or single journey.
Private Transfer From Zagreb to Split
If you want a totally hassle-free journey between Zagreb and Split, and Split to Zagreb, why not book a private transfer and take the stress out of the whole thing? Private transfers will pick you up at your hotel and take you to your end destination, and make any pit stops along the way that you would like. You can also be assured that your driver is experienced and knows the route very well, leaving you to kick back and relax. This is probably the most chilled out way to travel between the two destinations.

Zagreb to Split Train
The train from Zagreb to Split will take you around the five hours and will cost you roughly the same as a bus. The rail service in Croatia was upgraded a few years ago, and it is now reasonable. The train from Split to Zagreb is actually very scenic too. It's just LONG – like, really long.
The Split to Zagreb train runs between the two cities twice per day in each direction, and there is also a night train which runs nightly during the high season, from May onwards, and three times a week during the off-peak season. Do bear in mind that the Zagreb to Split night train does take a little longer, but it is comfortable, and there are sleeping carriages you can book.
It is highly advised to book your train to Split from Zagreb ticket ahead of time, especially from May to September, when the volume of visitors is higher.
Flights From Zagreb to Split, and Split to Zagreb
The final option is to fly between Zagreb and Split or Split to Zagreb. Flights are direct, and take around 40 minutes, which is drastically quicker than any other option! There are downsides, however, namely the airport waiting around experience, and you will also have to travel to the airports themselves. The price is also much higher for a flight, compared to other forms of public transport.
Zagreb Airport is located around half an hour away from the city center by bus, with Split Airport located around 25 minutes away from the center, again by bus.
Travel from Split to Zagreb and Zagreb to Split is not tricky, and although it does take a good few hours to arrive in your destination, the end result is worth it, for the experience and the sights you will see.