We may earn commission from affiliate links →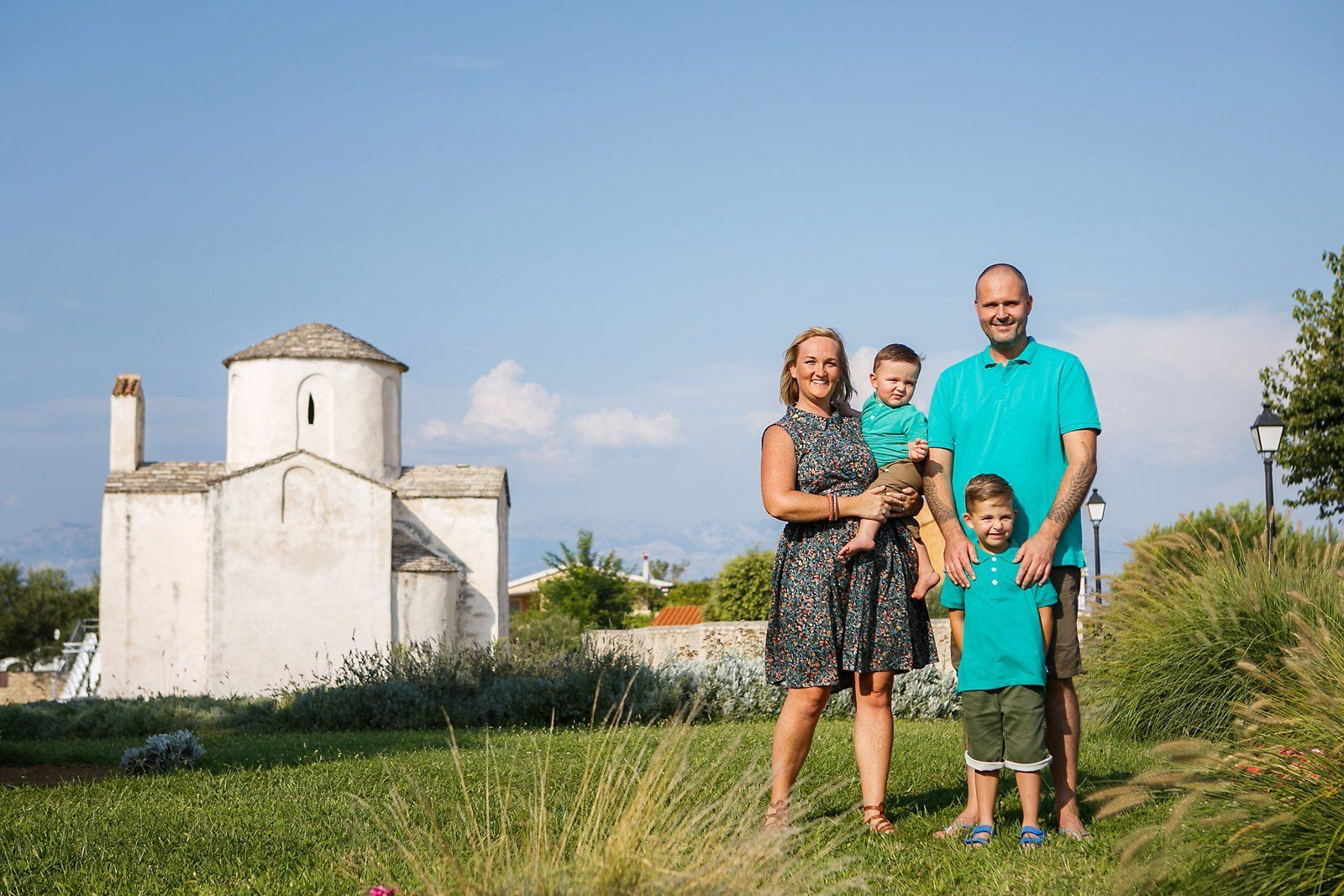 About Chasing the Donkey | A Balkans & Croatia Travel Blog
This travel blog is where you discover all about Croatian & Balkan travel, food, and culture. We also share stories about living in Croatia. We also have regular travel writer contributors who write about the places in Balkans where they reside and travel. We aim to help you save time travel planning and get you traveling the Balkans like a local!
Email Us To Advertise Or Write For Us
If you are a brand or tourism board wanting to cooperate, please email us at 'croatia at chasingthedonkey dot com" or click here.
Click below if you are a fellow traveler and would like to share a travel story.
Apply To Write For Chasing The Donkey Here
Find Out How You Can Work With us at Chasing The Donkey Balkans and Croatia Travel Blog.
Chasing the Donkey is your best guide for travel to the Balkans, Croatia & beyond. We are SJ & Mate Begonja; we've spent the last nine years exploring Croatia & the rest of the Balkans from our home on the Dalmatian Coast.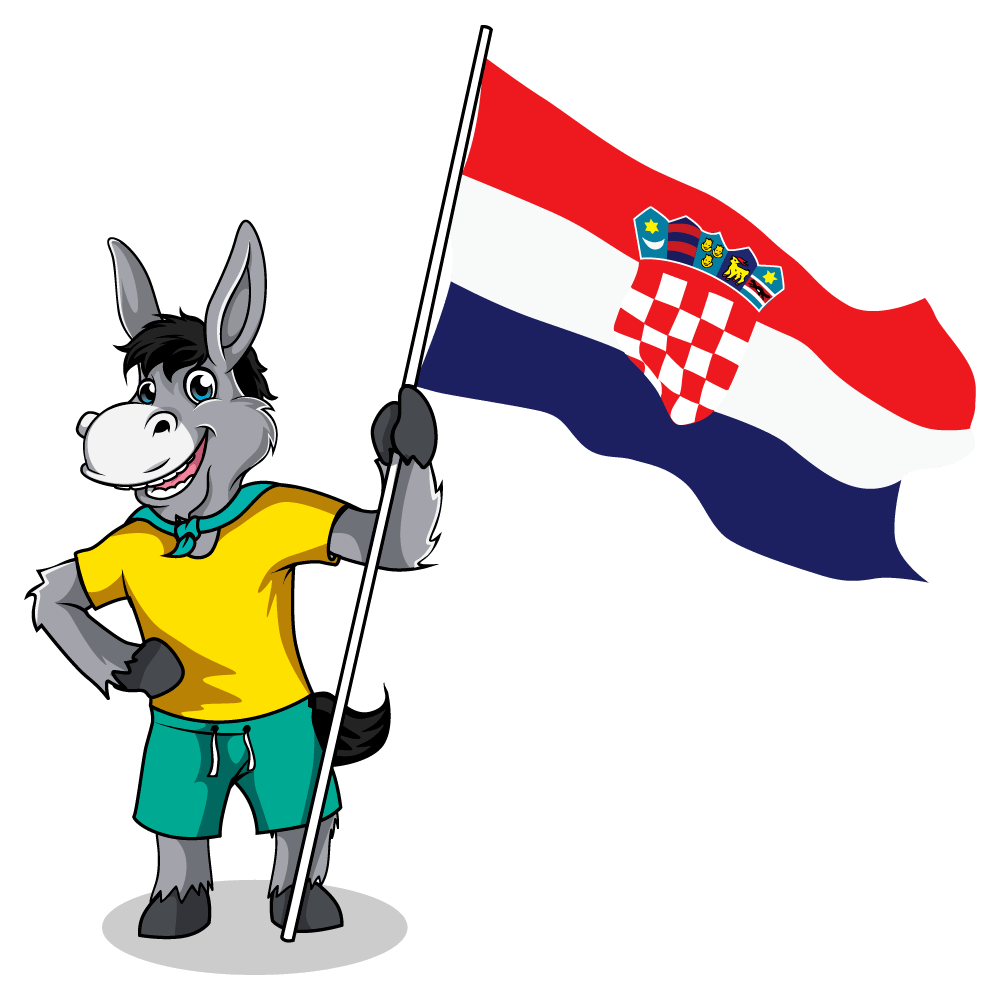 Along for the ride is our sidekick 'Donkimir,' the travel-loving donkey. Together we discover & share the best of Balkan travel, food, & culture. We have backgrounds in marketing & project management.
Our travel blog has been viewed more than 23 million times by over 12 million people. (as of Dec 2022)

We have 1 million monthly viewers on Pinterest with a collective

community of over 150,000 social media followers

We're regularly featured as travel leaders in publications, plus we have received numerous awards, including making the

World's Top 50 Travel Blogs

lists.
We've worked together with dozens of companies & tourist boards to help them achieve their advertising & marketing goals – we can help you too.
We leverage our site's authority & expertise to promote your brand. Our readers trust our recommendations and look to us for expert advice, making us very influential.
Our biggest point of interest is we share stories about our life living in Croatia – which is what makes us real & relatable.
The 2022 media kit will soon be uploaded here.
PLAN AHEAD TO GET THE BEST DEALS
Analytics
Since 2014 we have had over 12 million unique users read our travel blog – consuming more than 23 million page hits! We are beyond proud – this makes us the #1 read Balkan travel blog in English!
This blog has been years of hard work, and 99% of our travels are funded from my own pocket. I am BEYOND thankful that you all read and follow along each day, and thank the few tourist boards and sponsors who supported us in that time.
What Does Chasing The Donkey Mean?

One place that holds a special place in my heart here in Croatia is the Island of Dugi Otok. Why? Well, it's where I first saw those donkeys who inspired the name of this blog on my very first trip to Croatia back in 2000. Chasing the Donkey means nothing; it's just a silly name about wanting to move to Croatia, where I saw those donkeys back in 2000.
Many Kornati Island day trips stop at Dugi Otok, where you can throw down your towel, swim in the crystal clear waters, and walk up the hill to meet a donkey or twenty. Or you could wait a little while, and one of the donkeys will come & greet you like these guys.
Who Are We? Allow Us To Introduce Ourselves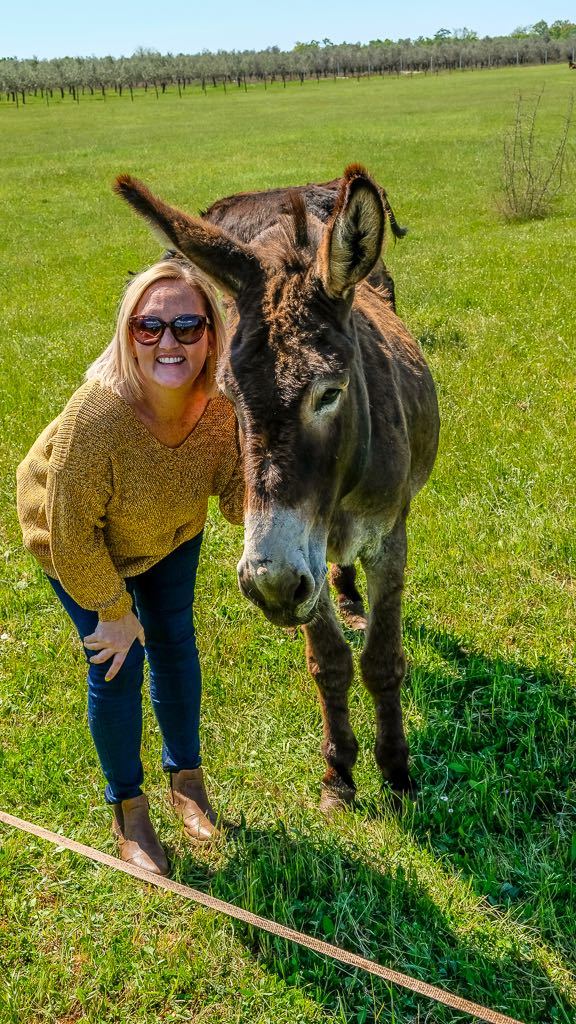 We are the Begonja Family. We're Sarah-Jane and Mate, a married couple from Australia. Mate was born to Croatian parents and grew up in Australia. SJ is a full-blooded Aussie. Together we packed up our life in Australia (along with our son) and moved to Croatia. After a few years of living in Croatia, we added one more son to our family. Making us complete at four.
The faces behind this Croatia Travel Blog – the Donkey, also known as the Begonja's
Why Do We Blog?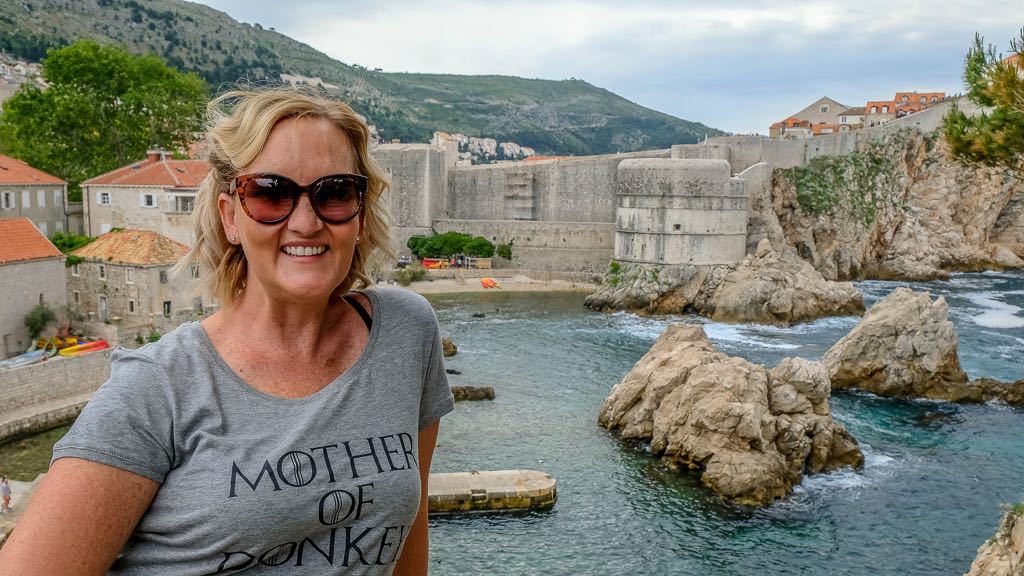 Living in Croatia was lonely, so SJ started the blog to document the experience and share it with everyone back home. Then things got busy. The blog became popular as we began writing about our travels. We are travel addicts (25 countries and counting) and could not stop exploring Croatia and blogging about it as we went. The blog is just so much fun; we now can't stop. We blog every week. Sometimes more. We love sharing our travel experiences with you – and inspiring people to add Croatia to their travel list.
@chaseTHEdonkey Just checked out your blog. Never thought I'd want to visit #croatia You sold me. Adding you to my reader. Beautiful blog!

— Melanie (@melaniemiddle1) March 20, 2014
Who Is Who?
Sarah-Jane is often called SJ (who wants to say a name with three syllables?). While Mate pronounced mart-air blogs when he isn't cooking or roaming about the country. Our sons are small, so we tend not to talk about them much – but when we do, we call them the Little Donkey and the Baby Donkey. Then, of course, there is Donkimir, the little four-legged part of the crew who we are figuratively chasing.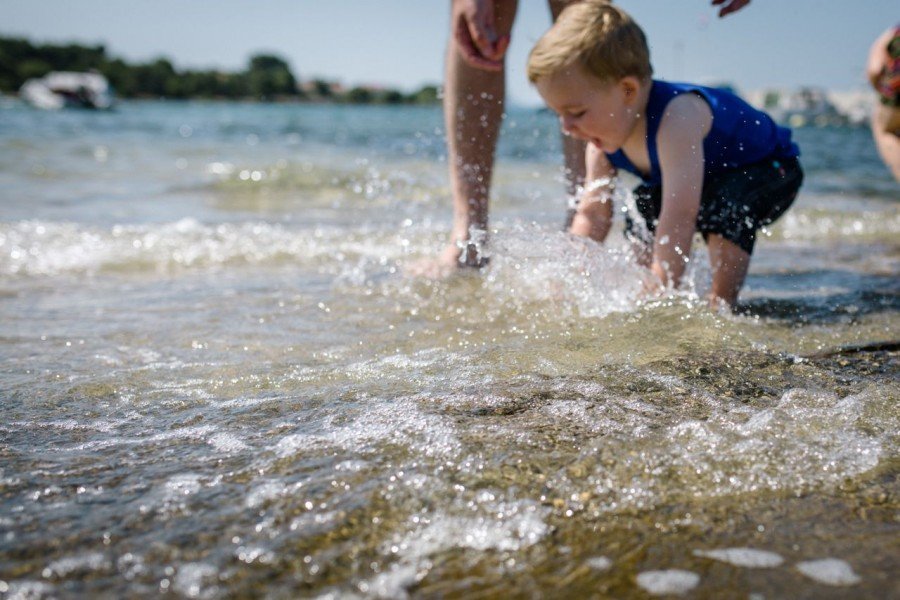 What Can You Expect From This Blog?
If you're looking for an honest blog (sometimes too honest) and written by real people who love Croatia – you're in the right place. We blog about a variety of things, Croatian and Balkan.
Note: We are a participant in the Amazon Services LLC Associates Program, an affiliate advertising program designed to provide a means for us to earn fees by linking to Amazon.com and affiliated sites.
Want To Know More?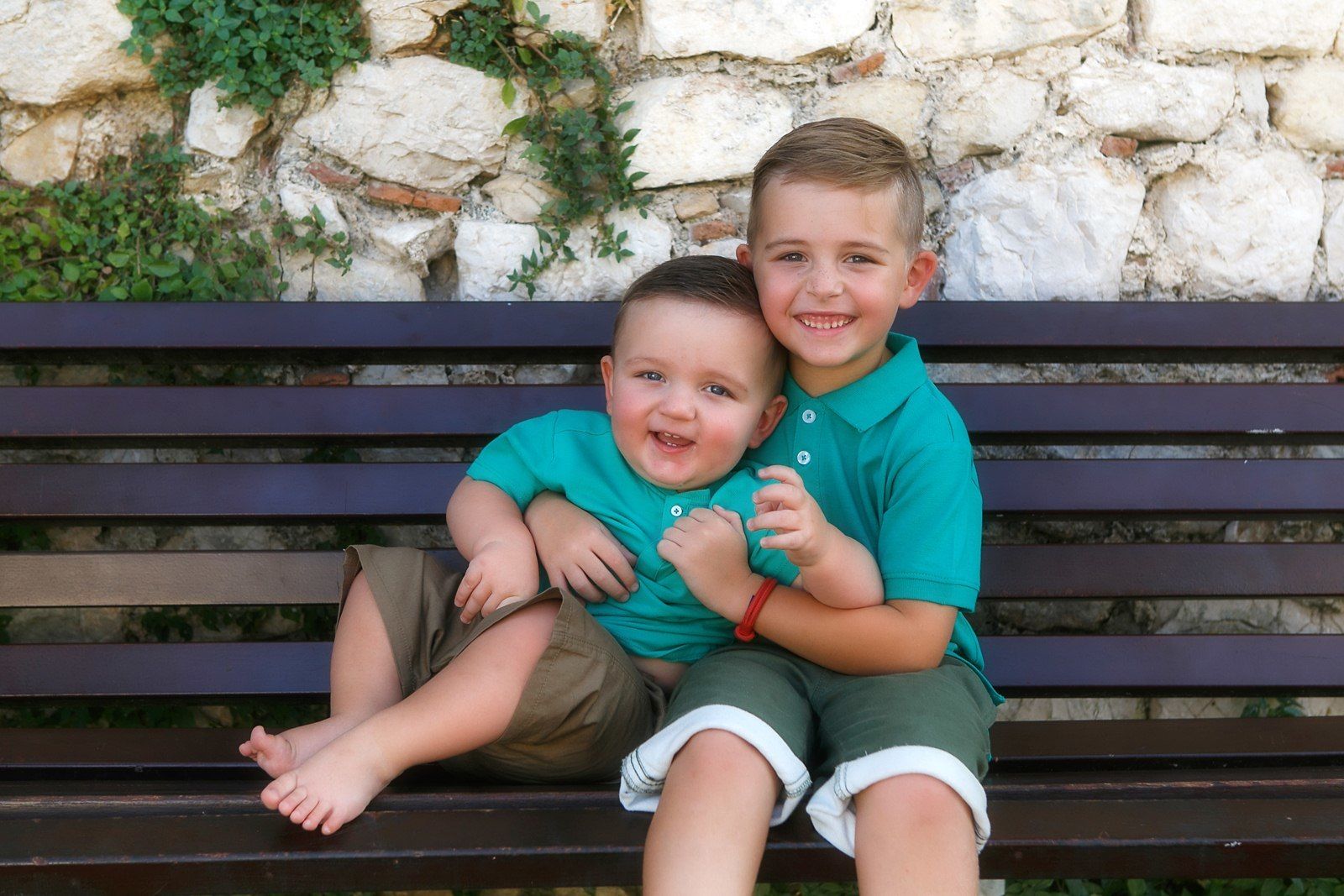 We know you want to know why we moved to Croatia. It's okay; everyone asks us. We moved to be adventurous and try something new.
Life is too short to have regrets. We realized how precious life was when Mate got cancer – beat it – and got it again. Heck, your whole world spins when you have so much chemotherapy and radiotherapy that it almost kills you.
Thankfully he beat it a second time – so we decided to live the fullest life we can live. Croatia was an easy choice after we inherited land in Croatia after Mate's Father passed away. Moving was not so easy – and still isn't, but here we are, giving it a red hot go.
How Can We Help You?
We publish new blog posts every week, sometimes several times a week. If you'd like to stay up-to-date on all things Croatian and Balkan – come back again – we will be here.
Are You Looking For Info On Living In Croatia?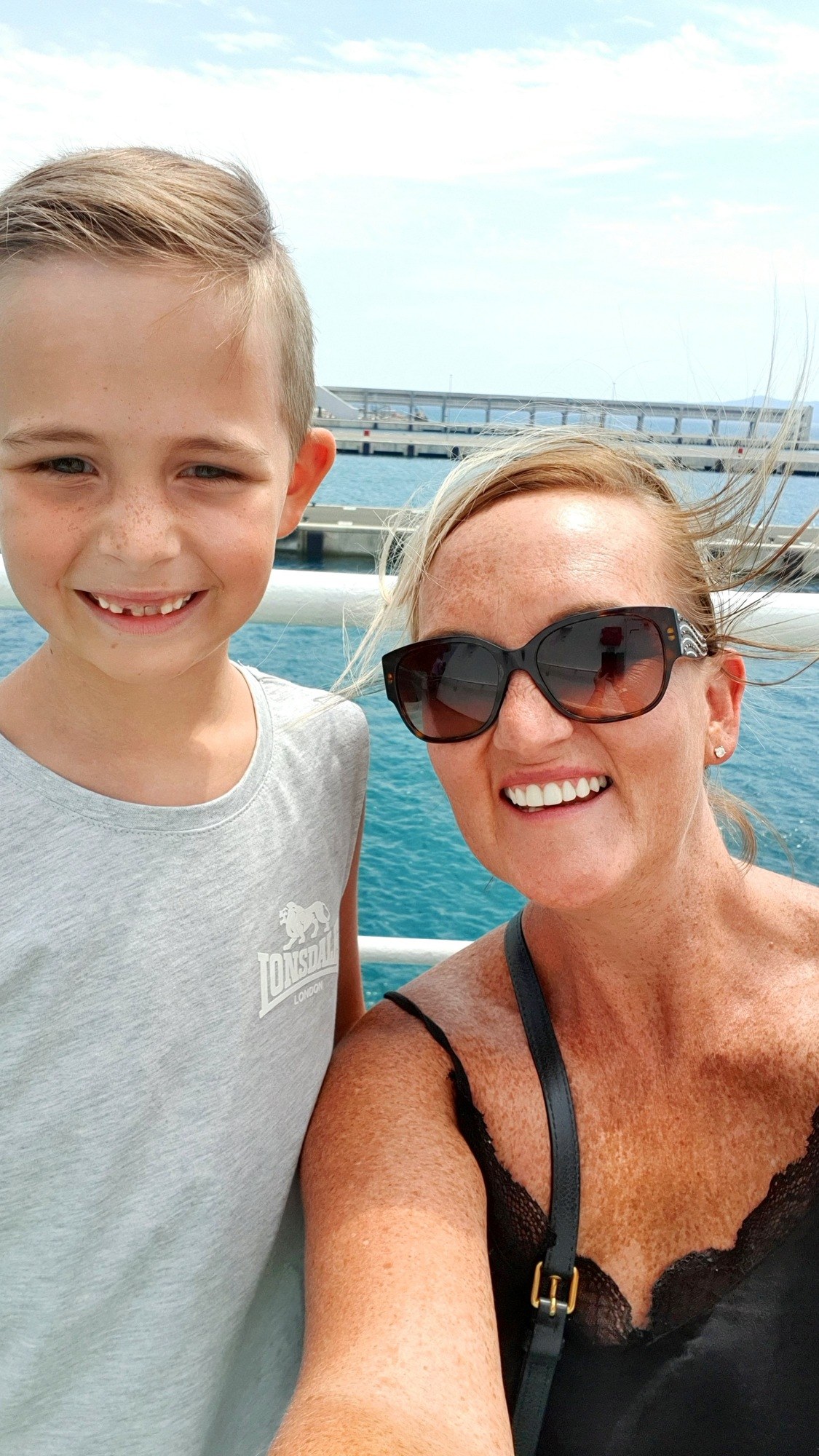 If you're thinking about returning home to the 'motherland' or you are a spouse of someone who wants to. YOU CAN DO IT.
In this blog, you'll see that, yes, sometimes life in Croatia can be difficult, but you only have one life. Live it.
If We Have Not Bored You Already – Here Is More About Us
After Mate's Father and Grandfather passed away, Mate inherited land in Croatia, which included a small house that Mate's Grandfather built. Mate's Father had always dreamed of one day returning to Croatia to fix up the little old house – but sadly, time and cancer beat him to his wish. So, in his absence, we took on the challenge.
SJ and Mate have been together since 1999 (you do that math). Some say you get less for murder.
SJ is 5th generation Australian, who came from Welsh, Irish, and English convict stock. But don't worry, you can leave your valuables with her – she is trustworthy.
SJ always says (& writes) what she thinks – and it almost always gets her into trouble. In time, you'll see that she is a big softy at heart.
We hope you'll enjoy following along as we build our dream house by the sea and have Croatian (mis) adventures. We aim to help you discover Croatia like a local. Let us know what you think!
What Countries Do We Write About
Here's the list of the Balkans we cover:
Read More
If you are a brand or tourism board, please email us at 'Croatia at chasingthedonkey dot com" or click here.