Some posts contain compensated links. Please read this disclaimer for more info.
Croatia Travel Blog: Awards, Interviews & Mentions | Chasing the Donkey
Blogger Rankings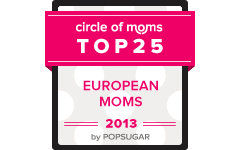 Television, Newspaper & Radio
Awards
Featured on Pinterest top list.
Circle of Moms, Top 25 European bloggers
Expats Blog, Gold Medal
Voted one of the Top 8 Super bloggers for 2014, by Girl Gone International Magazine
Finalist for the 2014 Bloggies Awards for Best European and 2015 for Best European and Best Travel Blog
Blog Voted #3 in Top Croatian Instagram Accounts to follow
Ranked #9 in the Top Croatian Instagram Accounts to follow
Ranked #15 in Top Travel Instagram Accounts to follow
Listed as #19, #60, #65, #71 and #75 in the Top 100 travel posts for 2014
Listed as one of the Best Travel Blogs to Follow in 2015
Voted #7 in the International Exchange Experience Blogs 2015
Top 100 Travel Tweeters by TrueNomads
Voted a top blogger in Europe by Heart of a Vagabond
Top 100 travel blogs from Bob Around the World with 90/100 points and Gold Award in Destination Blogs
Top 50 Travel Blogs by Travel Ocafe
Listed as #39, #42, #51, #5, #86, #94 and #100 in the Top 100 travel posts for 2015
Freelance work & Syndications
Go Dubrovnik
Various travel posts on a monthly basis.
NAB – National Australian Bank
Our advice for moving overseas with children for NAB Guide.
Contribution to the NAB Guide for moving abroad.
Bluesun Hotels Blog
Starigrad Paklenica – where the mountain greets the sea Starigrad Paklenica
Starigrad Paklenica click click went the camera
Things to do in Bol, Croatia
Local wines & cuisines Things to do in Bol, Croatia
Zlatni Rat beach – tips and info Zlatni Rat beach
Blaca Hermitage
Stina Winery
My thoughts on being an expat in Croatia for Expat Briefing
Booking travel site Yonderbound shares our best
Online
Podcast details Chasing the Donkey as a top design website. (27 mins)
How to eat like a local in Croatia for Travel Freak
Featured in the Girl Gone International Magazine, 5th Edition.
Expats making wine feature for Like Croatia
Facts about my Croatian village for Like Croatia
Top 5 things to do in Croatia, for Santa Fe Travelers
Croatian Cuisine must haves at Go Quixotic
The life of an expat parent asked us about Christmas in Croatia
What is it like in Croatia at Christmas? We shared our thoughts with The Thrifty Travel Mama
Interview with Like Croatia Eggplant recipe as seen on Like Croatia
Croatian phrases you won't find in your travel guide as featured on Expats Blog
Expats-Blog interview
Wildlife encounters with A Passion and a Passport
BabyZone asked, why we are grateful to be raising a World Citizen
10 craziest things to eat on A Luxury Travel Blog Our top
Safety Travel Tip at the drifters blog
Our thoughts on Thanksgiving with JetSet extra
Alyssa featured our thoughts on what motivates people to travel
Our Travel Tip as featured in Travel Fashion Girl
Travel Turtle featured a selection of our Instagram photos of Croatia
Our story on taking risks at Eat Sleep Breath Travel
Our Croatian phrases were featured on SlikaMilina
Plitvice Lakes guest post for We12Travel – https://www.we12travel.com/park-post-plitvice-lakes-national-park-croatia/
Wonderful Wonderings listed us at niche experts
The Mochilera Diaries listed us a Pinterest account to follow
Italian Magazine – Donna Moderna (see picture)
FlightNetwork Top Travel Hackers
Tour Radar Food Around The World.
MSN – https://www.msn.com/en-us/Foodanddrink/recipes/grandma-approved-recipes-from-around-the-world/ss-BB15lq4D#image=15
Interviews
Travellers quotes with Tinggly
The Picktures asks us about life in Croatia
Our first Croatian interview was with Adventure in Croatia.
SRSCK ask us the tough questions
Expats Blog Interview
__________________________________
Shared on Social Media
It's well known that Croatia is the home of the world's best sunset. Well, that is at least according to Alfred…

Posted by Love Croatia on Tuesday, 5 May 2015
Post by Bluesun Hotels & Resorts.
I think I've read EVERY Croatia post on @chaseTHEdonkey you are like my Lonely Planet guide at the minute! Thankyou for being so helpful!

— Leasha Waddingham (@MyTripThisYear) May 11, 2015
[FOTO] Hrvatskoj nalazi samo jednu manu

Posted by Vecernji.hr on Wednesday, 27 May 2015