You're trying to work out where to go for your annual summer break, and you're exhausted by the number of choices in front of you. We're not surprised, and it happens to the best of us.
But, maybe you've whittled your choice down to a shortlist of two – Croatia or Greece.
So, which one should you choose?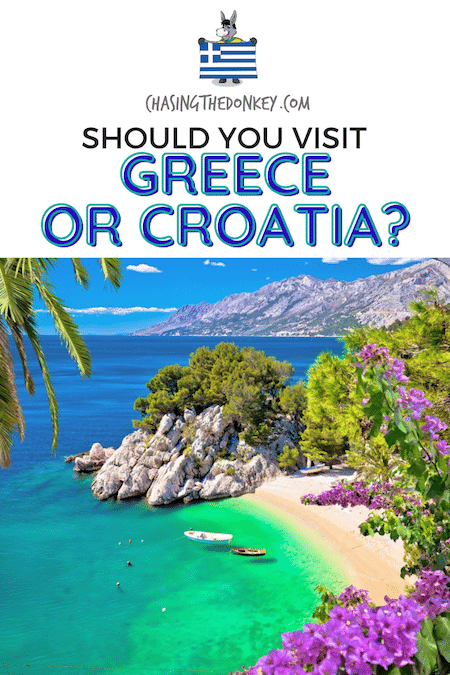 The truth is that you can't lose by visiting either. Croatia and Greece are stunningly beautiful destinations packed with history, culture, nature, fantastic food, great nightlife, relaxing places, and beaches. But you can't be in two places at once, can you?
So, let's look at how you can choose between Croatia and Greece for your next summer break.
Keep reading below for our in-depth analysis on weighing up Greece vs. Croatia.
TRAVEL COMPANIES WE USE AND TRUST
Croatia Vs. Greece – The Argument For Greece
Ah, but where in Greece? Are you thinking about heading to Athens? Or are you planning to explore the mainland beaches? Of course, you might also be thinking about one of the amazing islands, or maybe more than one.
It's not an easy choice.
History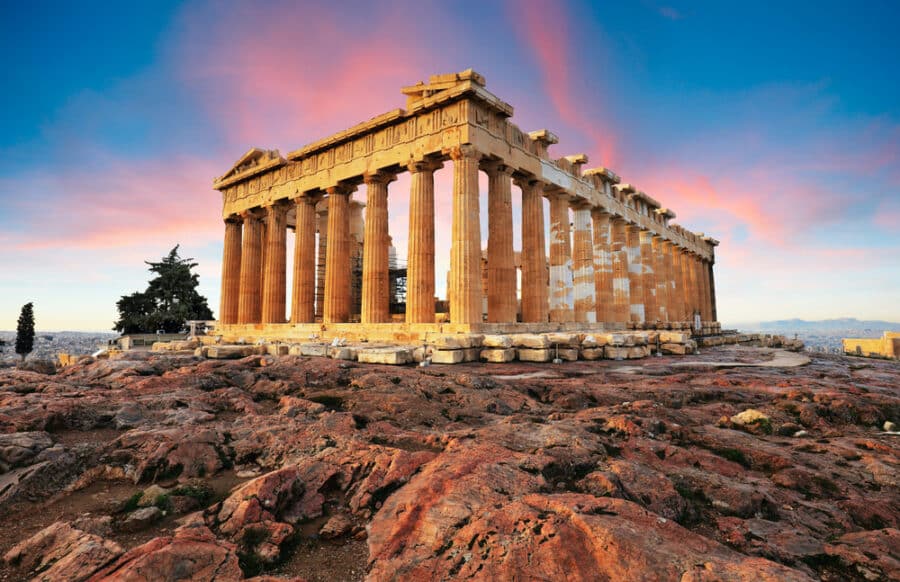 You should choose Greece if you're into history and ruins for sure. Athens is undoubtedly one of the best cities in the world for ancient ruins. After all, it is the center of Ancient Greece! The list goes on: the Acropolis, the Parthenon, the Temple of Apollo, and Olympia. So, if you're all about the history and seeing the ruins with your own eyes, it has to be Greece.
Cuisine
While Croatian food is delicious, and you should try it, Greek food is up there with some of the best.
Moussaka, Greek salad, Gyros, papoutsakia, pastitsio, the list goes on.
Culture And More History
It's wrong to assume that you should only go to Athens if you're looking for history. Greece has 18 UNESCO World Heritage Sites to its name, so you can easily travel around and get your fill of history and culture during one stay. It'll be tiring, but at least you're seeing something amazing.
Countless Idyllic Islands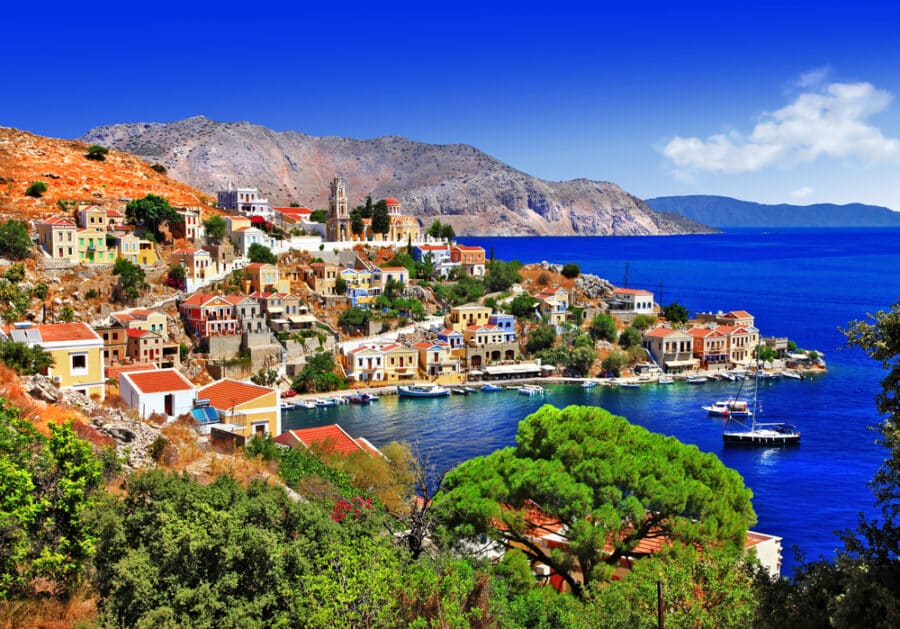 Croatia has many beautiful islands, too, but few can rival the fabulous Greek Islands. We all know about Mykonos, Rhodes, and Santorini, but this is just the tip of the iceberg. You can also island hop to your heart's content, thanks to a well-organized ferry schedule that runs throughout the summer months between all main islands.
Do you Want To Travel Into October/November
If you want to travel during the later parts of the summer, into autumn, you're best looking towards Greece. The main touristic season tends to last just a little bit longer in Greece, especially if you travel to the islands further east. You can also find some great deals at this time of year, reducing the cost of your holiday.
Croatia Vs. Greece – The Argument For Croatia
Now, you only have to Google Croatia, and you'll find an excellent reason why you should go there – it's stunningly beautiful. And, even though tourism in the country is very popular, especially in Dubrovnik, the country still feels extraordinarily authentic and untouched in many ways.
Game Of Thrones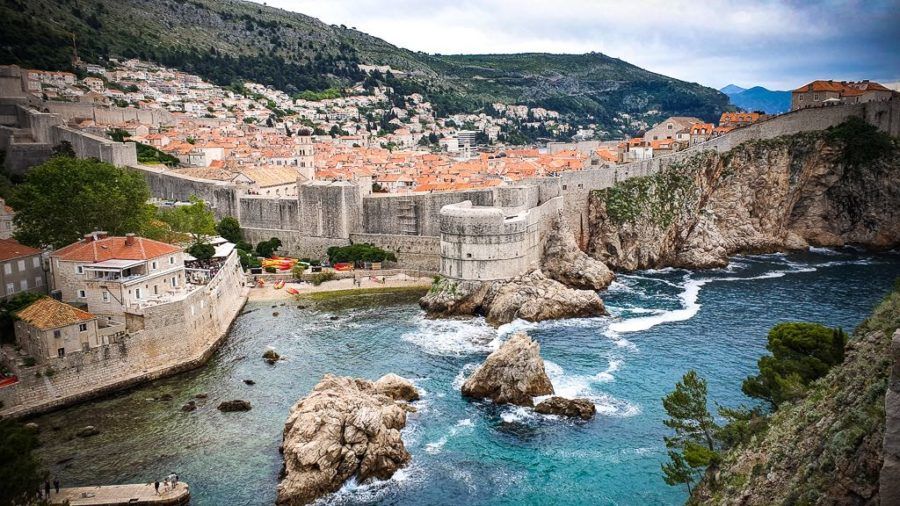 The one thing which separates Greece and Croatia very clearly, without any doubt, is Game of Thrones. So, if you're a show fan, you must head to Croatia. This is where many scenes were shot, particularly in Dubrovnik.
Easy To Travel Around
If you're someone who gets itchy feet when they sit in one place for too long, Croatia is an excellent choice for you. Hire a car and head off on the open road to visit several places during your stay. The roads are of excellent quality and easy to follow. Road trip, anyone?
Nature Is Everywhere
Nature is literally everywhere. While Croatia is very blue, i.e., the sea, as is Greece, another color you'll see a lot of in Croatia is green. It's a stunningly beautiful country with many national parks and waterfalls to explore.
Check out UNESCO World Heritage Plitvice Lakes National Park, Krka National Park, and Paklenica National Park, Brijuni, the list goes on.
Combine Cities And Countryside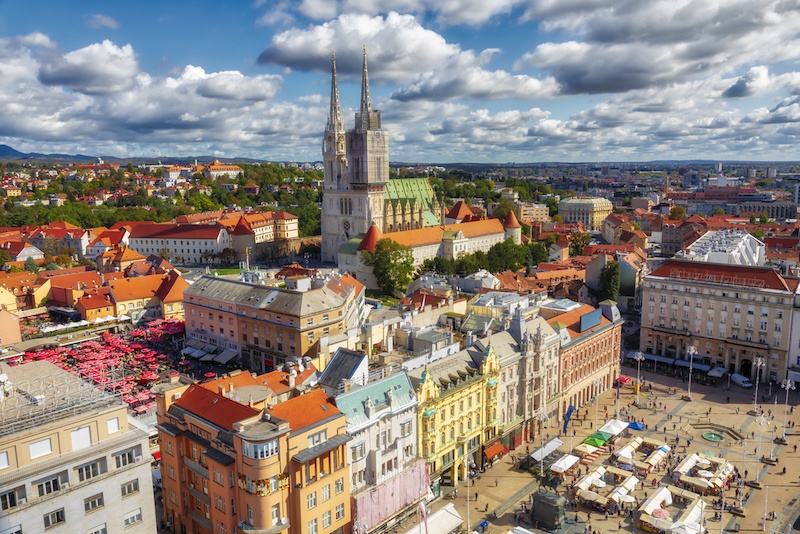 Of course, you can do this in Greece, but the Croatian cities tend to pack more of a picturesque punch. Split and Dubrovnik are very attractive cities and have some great photo opportunities. Zagreb is also a great spot to visit and will fill up your camera reel.
The Beaches Are Top Notch
For sure, Greece's beaches are amazing, but then so are Croatia's. Don't assume that Croatia's beaches are any less in quality, and you'll find many secluded and even private spots to sunbathe and sun along Croatia's coastline.
So, Who Is Your Winner – Greece Or Croatia
Choosing between Greece and Croatia trip is tough; honestly, you wouldn't miss out by choosing either. It comes down to what you want to do during your break and what is important to you. But, if you choose one this time, select the other next time.
Do you want to visit Croatia and Greece? Great idea, here is how to travel from Greece to Croatia.
Tell us in the comments below which will you choose – Greece or Croatia?