Privacy & disclaimers →
Best Spots To Go Hiking In The Balkans
While mostly known for its glorious beaches on the Adriatic Sea and gorgeous historic coastal cities, the Balkans also happens to be a paradise for adventure enthusiasts and backpackers. Mountains, rivers, and forests are always just a short drive away.
In fact, the word "Balkan" itself means "mountain" in Bulgarian and "chain of wooded mountains" in Turkish—a testimony to the region's rugged landscapes.
Nowhere else in Europe is it as easy to immerse yourself into the wilderness while on a beach holiday as it is in the Balkans. If, however, you are specifically looking for an outdoorsy vacation destination, you should pick up your best backpack, strap on your comfiest travel shoes and check out the best-hiking destinations in the Balkans below.
Durmitor National Park, Montenegro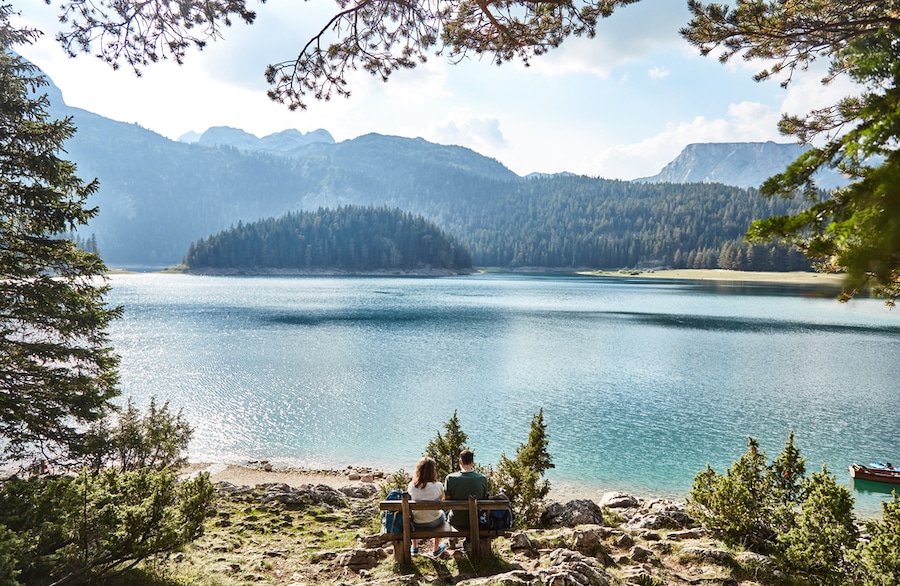 Both a UNESCO World Heritage Site and a national park, the Durmitor massif lies in northwestern Montenegro and consists of towering mountain ranges, deep valleys, and beautiful mountain lakes. Surrounded by canyons on three sides, including the Tara River Canyon (Europe's deepest ravine), the park offers world-class hiking opportunities.
The landscapes in this part of the Balkans are genuinely breathtaking. Their variety in elevation and vegetation results in many hiking options, ranging from easy walks to challenging overnight treks. Most trails in Durmitor National Park begin at Crno Lake, which lies a 40-minute walk from the town of Žabljak, the park's main gateway. Hikes typically include mountain meadows, valleys, forests, and barren mountain slopes.
TRAVEL COMPANIES WE USE AND TRUST
Accursed Mountains, Montenegro, Albania & Kosovo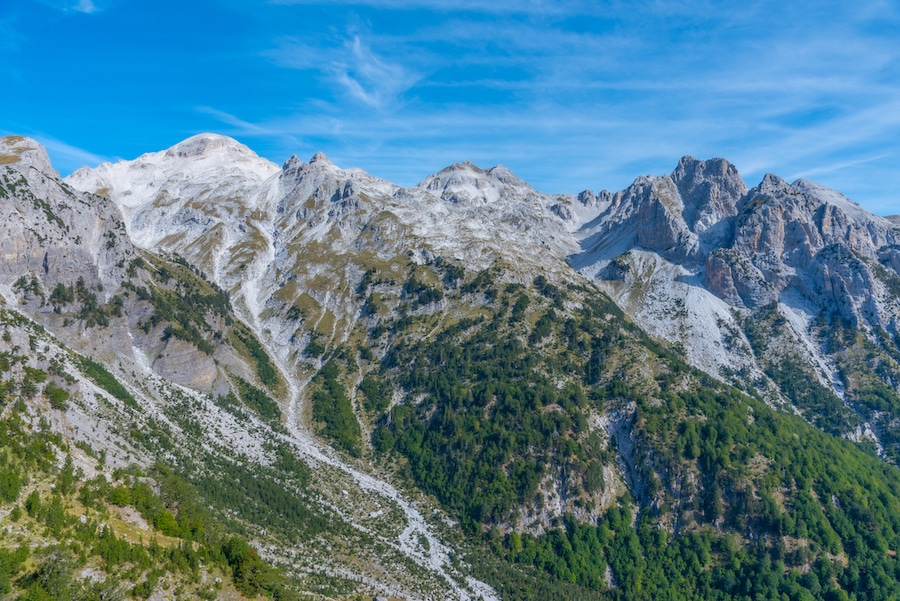 Until as recently as twenty years ago, the Accursed Mountains on the border between Montenegro and Albania were all but inaccessible. Nowadays, however, they can be visited, although getting there might still take some effort.
These are among the wildest mountains anywhere in Europe, offering fantastic hiking and camping. Avid long-distance hikers will jump at the chance to hike the epic Peaks of the Balkans Trail. This 192-kilometer (119-mile) trail loops through the mountains and three countries.
It consists of ten stages, which can be completed in ten to thirteen days. You can start this phenomenal mountain hike in Plav, Montenegro, Theth, Albania, or Pejë, Kosovo.
Keep in mind, though, that even though the trail is signposted and well-marked, it leads you through rugged and uninhabited mountain landscapes. Ensure that you carry plenty of water (check out these fantastic collapsible water bottles) and food, have the proper clothing and equipment, and are in good physical shape. If you're prepared, this could be the hike of a lifetime.
Paklenica National Park, Croatia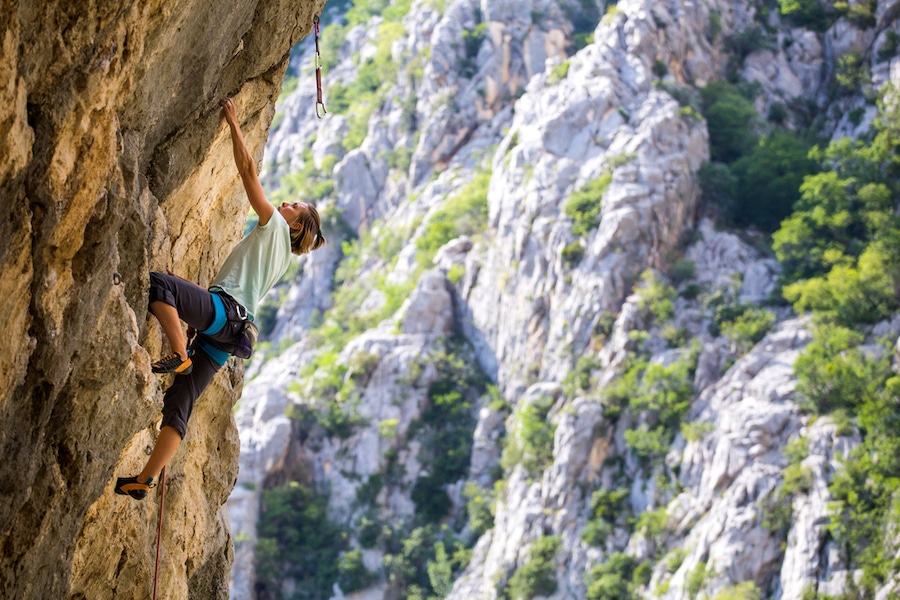 In northern Dalmatia, Paklenica National Park is widely recognized as one of the best-hiking destinations in the Balkans. Croatia's second oldest national park encompasses two dolomite limestone canyons Velika Paklenica and Mala Paklenica—in Croatia's largest mountain range, the Velebit ridge.
This spectacular national park is home to more than 150 kilometers (93 miles) of hiking trails. You can explore the canyons and slopes and ascend the 1,757-meter (5,765-foot) summit of Vaganski Vrh for stunning views.
Paklenica National Park is easily reached from Zadar, a popular historic tourist city on the northern Dalmatian coast. And, there is an excellent photo jeep safari you can take – perfect for the family.
Plitvice Lakes National Park, Croatia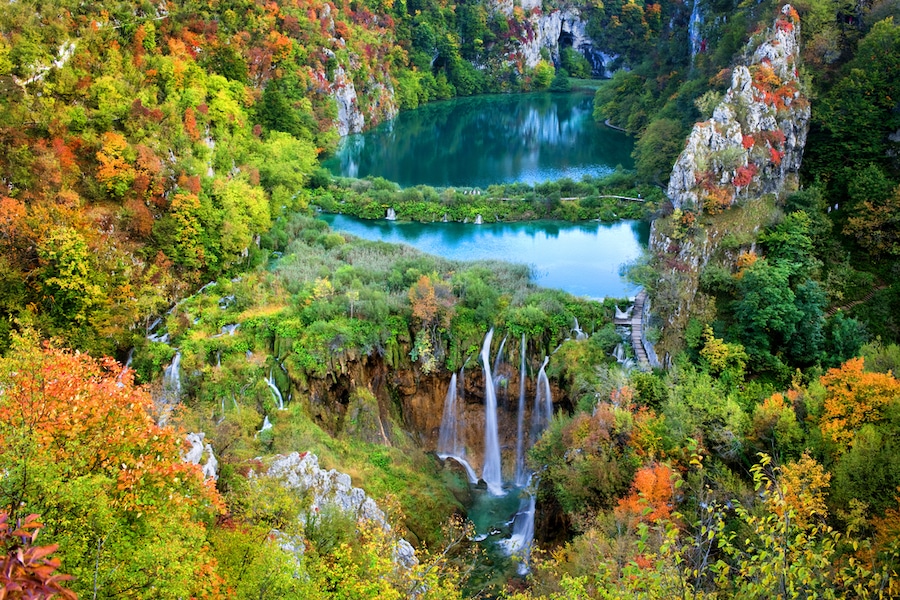 One of Europe's oldest and most remarkable national parks, Plitvice Lakes National Park, is so unique and significant it has been designated World Heritage by UNESCO. This is one of Croatia's absolute star attractions.
While the hiking in this park isn't as challenging as it is in the other hiking destinations in the Balkans in this post, it does take you through one of the most extraordinary water- and landscapes in Europe.
There is essentially one main hiking trail in the park. It leads you through forests and canyons and past countless waterfalls and terraced lakes. You can complete the whole hike in five to six hours, but it is recommended to dedicate two days to this phenomenal national park.
Consider staying in one of the numerous B&Bs and lodges in the area or stay in Zagreb and take a day trip. Also, try to get there early in the morning when it opens, as the park's popularity can result in huge numbers of visitors at midday.
Julian Alps, Slovenia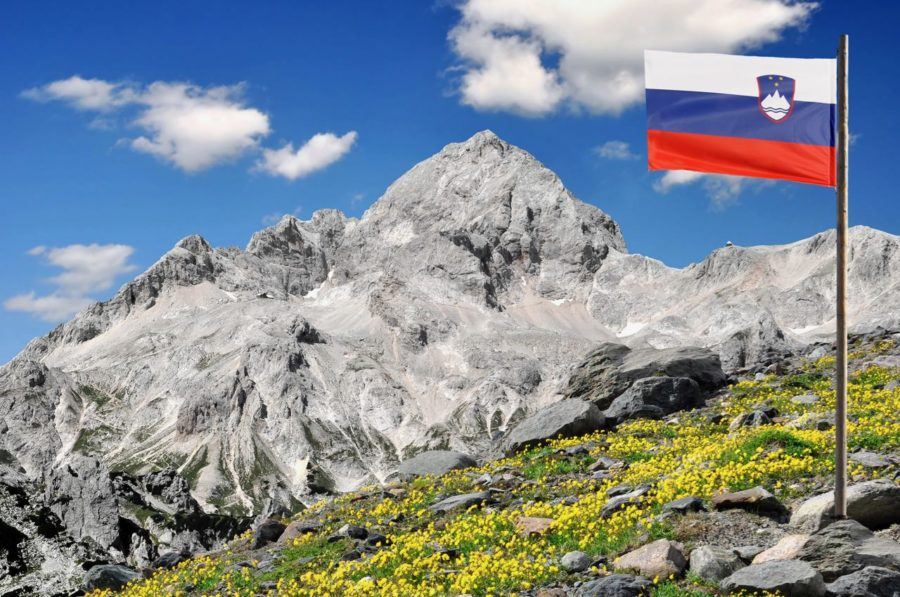 The Julian Alps extend from northern Italy into Slovenia and are among the Balkans' most spectacular mountain ranges. Named after Julius Caesar, who founded a "municipium" at the mountains' foot, these mountains include Mount Triglav, the highest mountain in Slovenia at 2,775 meters (9,104 feet).
A part of the Julian Alps is protected as a national park, Triglav National Park, which is Slovenia's only national park. Popular gateways to this outdoor paradise are Lake Bled and Lake Bohinj. There are many hiking trails in these mountains, ranging from valley walks to strenuous hut-to-hut treks.
Sutjeska National Park, Bosnia-Herzegovina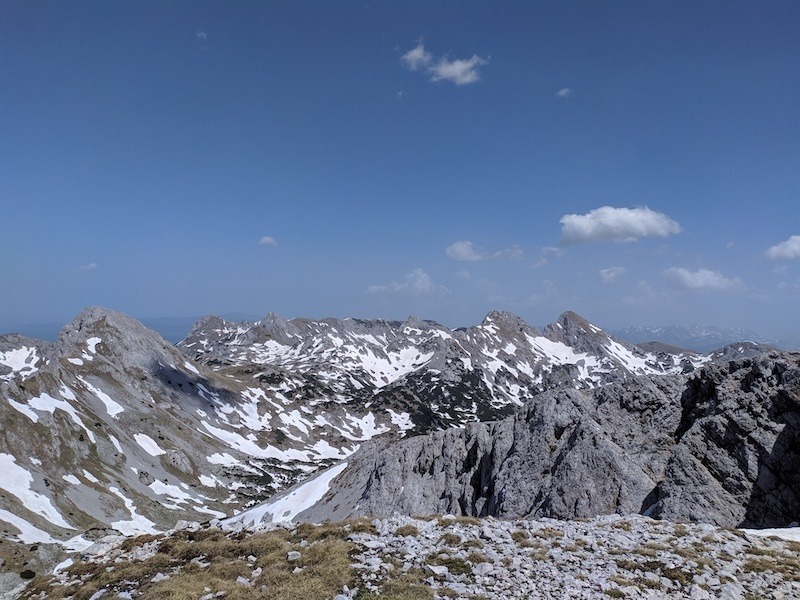 Established in 1962, Sutjeska National Park is the oldest national park in Bosnia-Herzegovina. It protects the Perućica Nature Reserve, one of the two remaining primeval forests in Europe. Additionally, it is known for being the location of the World War II Battle of Sutjeska, which large stone monuments scattered through the park commemorate to this day.
This park consists of 17,500 hectares (43,200 acres) of pristine wilderness. Hikers can explore vast forests, admire waterfalls such as the Skakavac Waterfall and climb Maglic, Bosnia-Herzegovina's highest mountain at 2,386 meters (7,828 feet).
Seven Rila Lakes, Bulgaria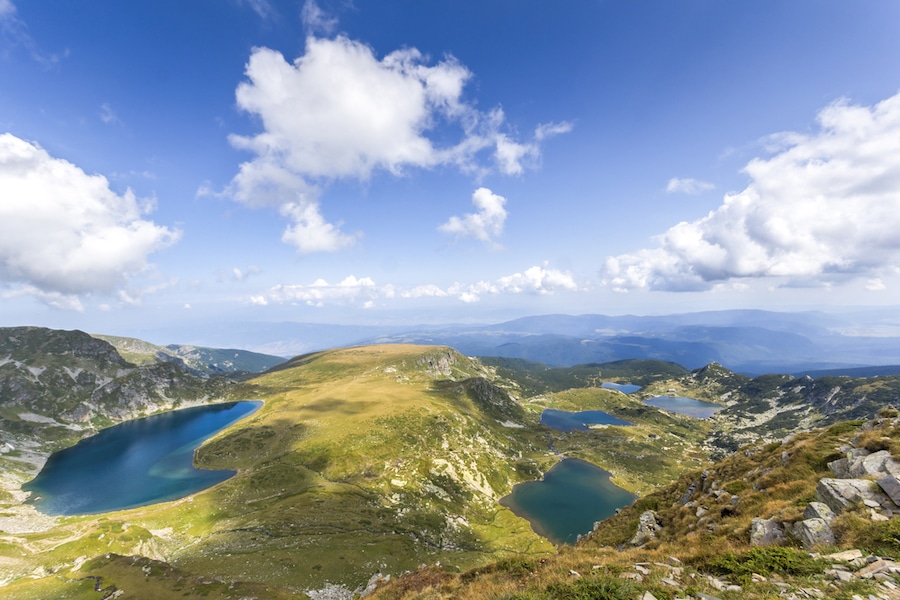 One of Bulgaria's most beautiful natural parks is a fantastic hiking opportunity, namely the Seven Rila Lakes.
Located in the northwestern Rila region, close to Sofia and Plovdiv, the lakes are all stunning in their own right and cover some of the most breathtaking mountain scenery around the Balkans.
Most hikes in this part of the country cover around 7-8 hours, so it's certainly worth being prepared in terms of clothing, especially when you consider the high elevations. The trails are all very well marked; the glacier lakes are usually reached by driving or taking a taxi from the closest village, namely Sapareva Banya. The road from there takes you to the chairlift area, Pionerska Hut, then you travel upwards into the mountains.
The highest lake is named The Teardrop, and the lowest is Lower Lake. On top of this, you have The Twins, The Eye, The Kidney, The Fish Lake, and the Trefoil. The biggest of the lakes is Kidney Lake, but they are all special and visually spectacular – so pack a camera.
Where will you hike in the Balkans this year?
MORE WAYS TO GET OUTDOORS IN THE BALKANS