Some posts contain compensated links. Please read this disclaimer for more info.
Backpacking The Balkans In 2022
Are you dreaming of, or perhaps already planning to go, backpacking in the Balkans? Good news is coming your way. This region of Europe is packed with history, culture, fantastic food, stunning beaches, architecture, and some seriously friendly people.
With countless backpacker accommodation (including budget-friendly hotels and hostels) to choose from, the Balkans are a backpacker's dream.
Most people write about Asia, or even Central and South America, as backpacking destinations, which means that quality Balkans backpacking tips can be a little hard to find. And this is exactly why we have this Balkan backpacking guide for you.
Never fear! We're going to give you all you need to know about backpacking through the Balkans. We're going to break the region down into the most popular countries, give you all the information you need, and leave you drooling at the prospect of what's to come. Additionally, we'll also talk about your Balkans travel budget, money, visa rules, food, and much more.
This Balkan backpacker guide is undoubtedly going to help you have an adventure you're never going to forget!
Why Go Backpacking In The Balkans?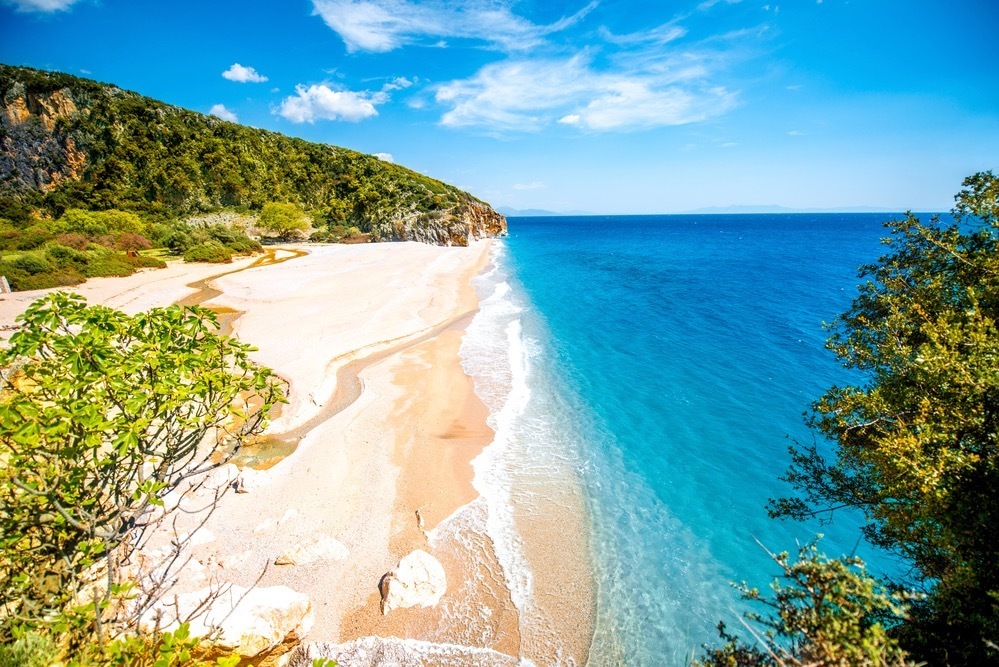 Head to Google and type in 'The Balkans.' Go on, do it. Now, switch to 'images.' What do you see? Beauty, that's what!
The Balkans is one of the most beautiful natural areas globally, and with history to add to it all, you're never going to be bored.
Located in Eastern Europe, the Balkans offer you everything you could want from a backpacking experience. In case you need an extra nudge, let's break down the key reasons why your next backpacking adventure should be located in this beautiful part of the world.
The Balkans Are Low Cost
If you're comparing backpacking in Eastern Europe with backpacking in other parts of the continent, e.g., France, Germany, Spain, etc., then you're going to find a significant price difference. A huge difference! Even the very best Balkan hostels will be affordable to basically all visitors. Your backpacking Balkans budget will be much, much lower than what you'd need to see Western Europe.
You can find cheap guesthouses, backpacker hostels, hotels, and all manner of other backpacker accommodation. There are so many options for transportation that you can easily find something to suit your budget.
There are many long-distance buses and trains which will allow you to hop between countries, and crossing borders isn't half as difficult as it sounds. You can also check out the main sites without opting for a prearranged group Balkan tour, as the main areas are easy to explore on your own steam.
Balkan Travel Is Gorgeous!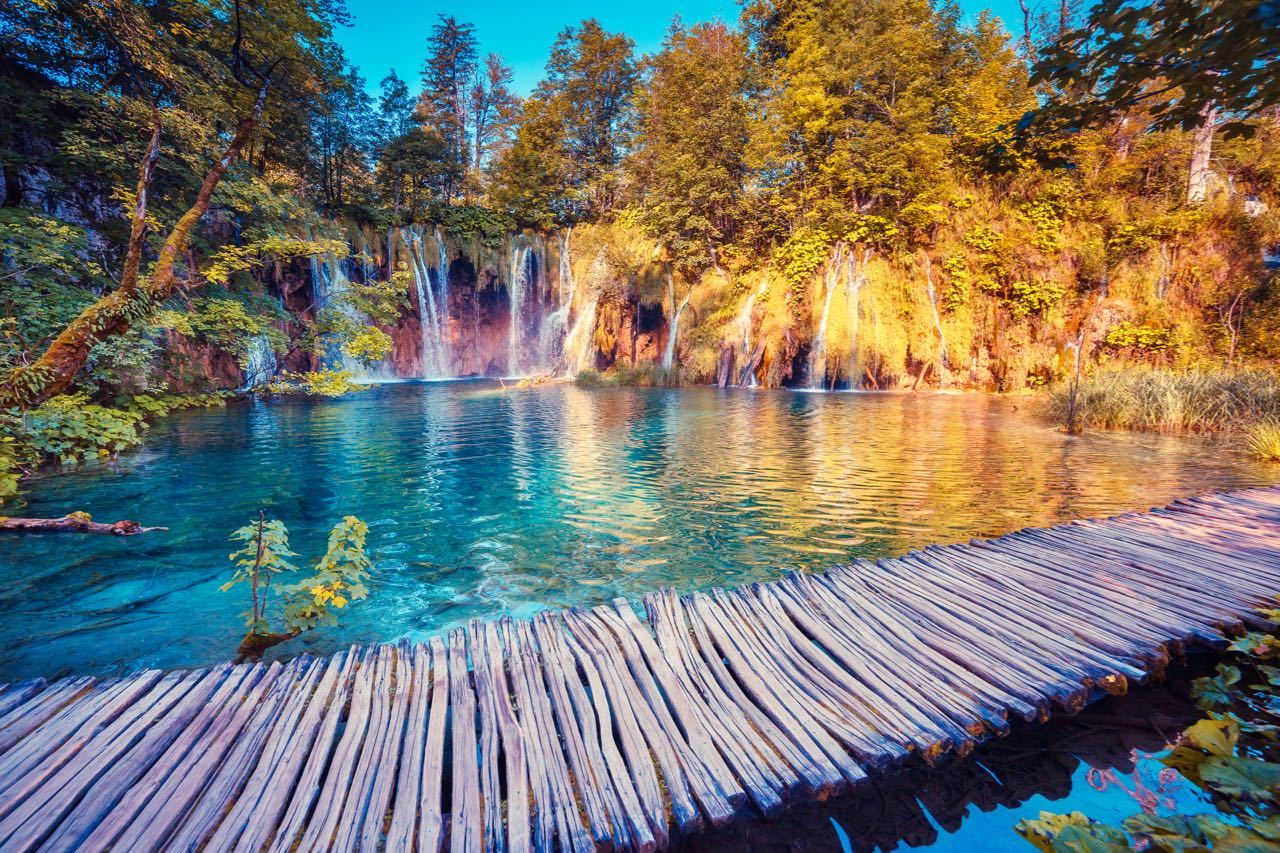 With some of the best beaches in Europe, huge mountains, towering waterfalls, historical towns, small fishing villages, and forests home to all manner of different species of wildlife, the Balkans are pure natural gold.
We mentioned that most backpackers look towards Asia, but the Balkans have scenery to rival it! I promise you! On a typical Balkan backpacking route, you get to see spectacular natural scenery, landscapes, and parks, many of which are protected as UNESCO World Heritage Sites. Famous examples are national parks like Plitvice Lakes, Krka, Durmitor, Central Balkan, and Butrint.
Plenty of History to Learn About
Learning about history firsthand is way more fun than flipping pages of a history book, and in the Balkans, there is plenty of history to discover!
With roots back in Pre-Roman, Roman, and Ottoman times, as well as the horrors of the conflicts of the '90s, you will be able to learn about times gone by in the most hands-on of ways!
If you're not aware, some of the countries which now form the Balkans were once one country, known then, as Yugoslavia (ask your parents, they'll know what we are on about!).
Backpacking Europe Alone Is A Rite Of Passage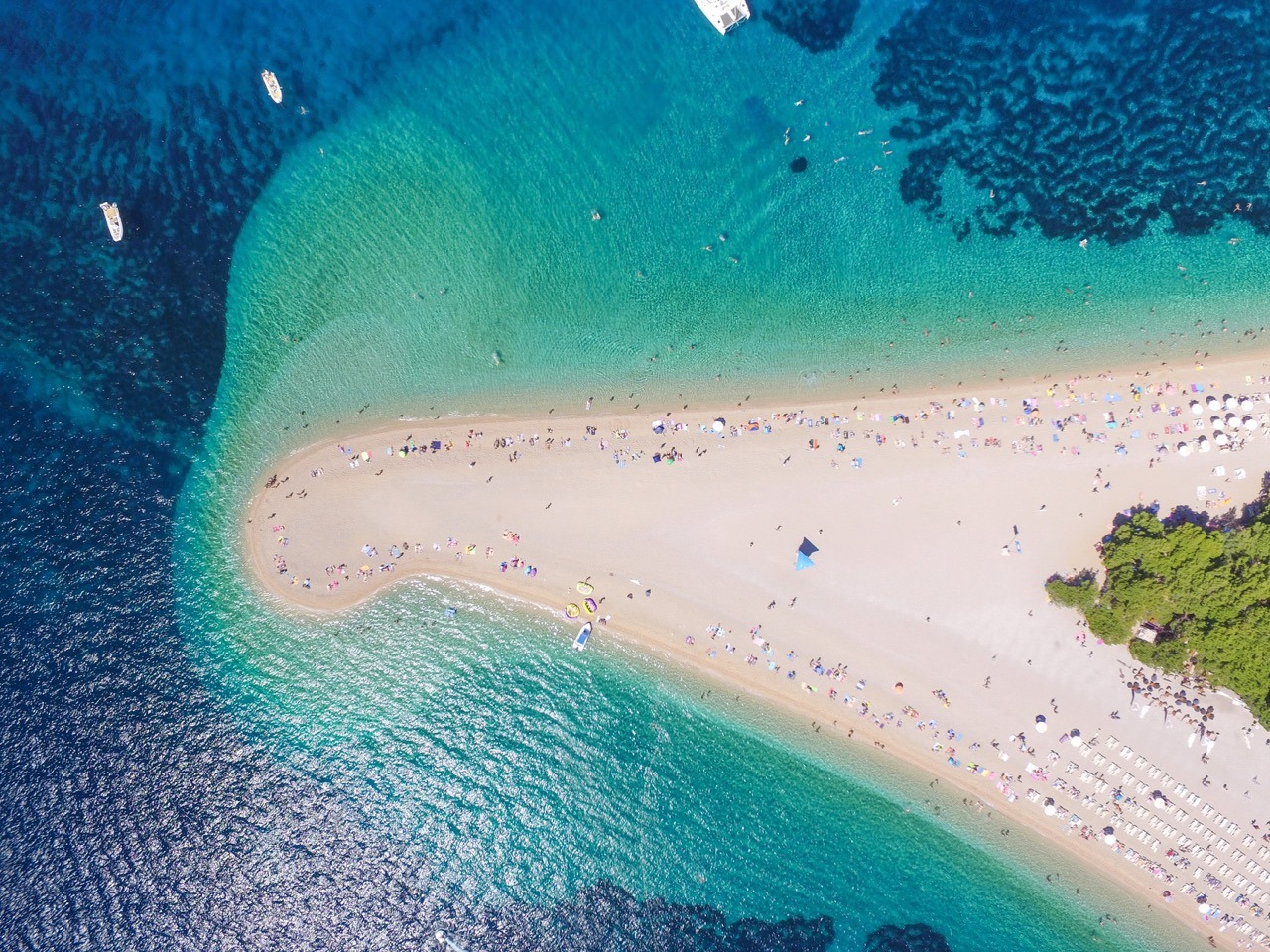 Backpacking the Balkans is just the place to kick start your gap year – skip Asia, and enjoy Croatia, Albania, Montenegro, Bulgaria, Macedonia, and Slovenia instead.
Amazing Gastronomy
If you're a foodie, you're going to fall totally in love with the Balkans!
From truffles in Croatia to hearty meat dishes in Serbia, seafood along the Adriatic coastline to all manner of sweet treats as you travel across the region, the food in this part of the world is delightful, and there is undoubtedly something for everyone.
You'll notice the food differences and similarities in the countries as you criss-cross the Balkans. While some differences might be subtle, they are enough to put a unique stamp on that particular country's tradition and culture.
Now we've told you why you need to backpack around The Balkans; it's time to get into specifics. We will talk about each distinct country and give you all the low down and vital information you need to know.
But first, let's cover a few things to know about backpacking the Balkans that is the same for all the Balkan countries,
When Is The Best Time To Backpack Around The Balkans?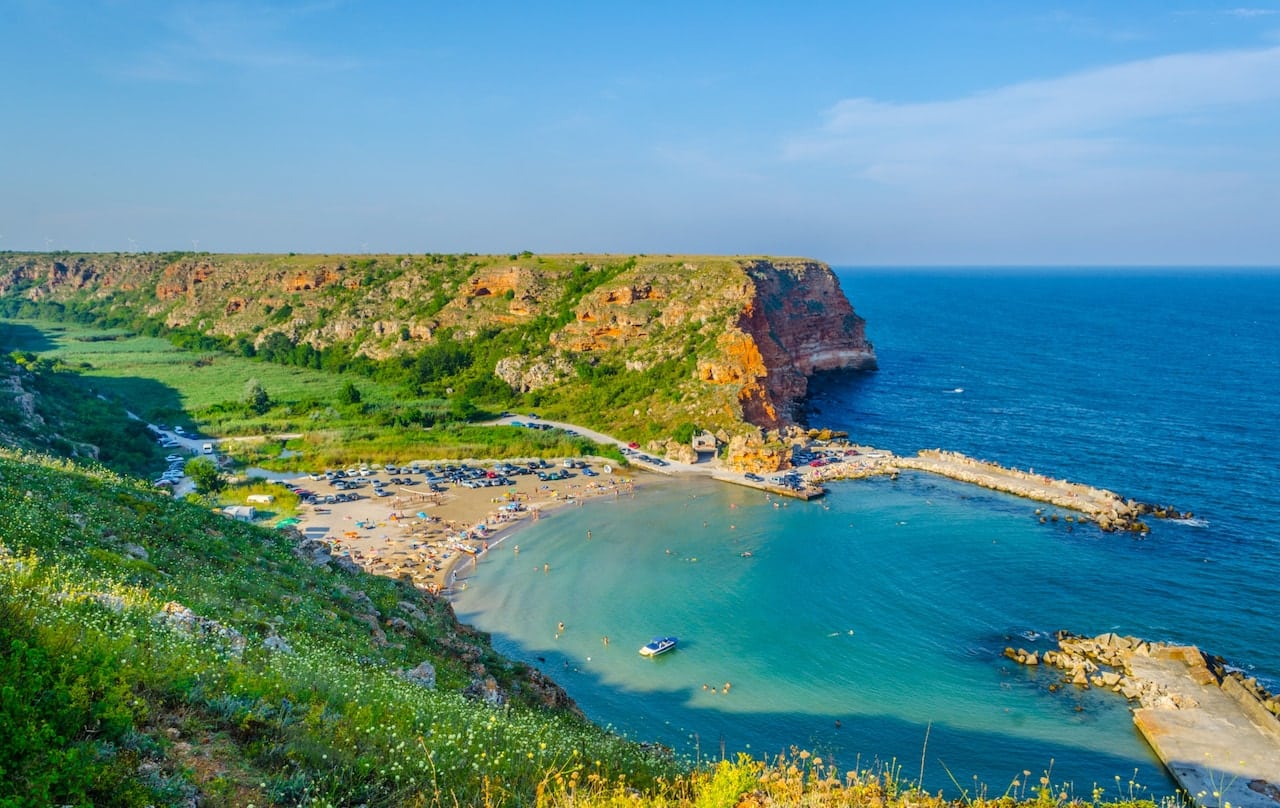 It ultimately depends on what you want to see and how hot you like your weather. During the summer months, the entire Balkans region is hot, hot, hot.
Parts of the region have a Mediterranean climate, i.e., hot, dry summers and cool, wet winters. And, as you move inland, you will notice winters get colder, and it's not unusual to see snow (yay, for skiing).
If you like hot temperatures, July and August are for you. This is when the beaches are packed, and everyone is soaking up the sun and jumping in the sea to cool down.
If you prefer to avoid busy and hot times, the shoulder season months of April to June and September and October are ideal. During these times, you'll still get hot days, with the odd hot day, but it won't be unbearable. There might be a higher chance of rain during these days, especially during April and October, but you're unlikely to experience a total washout.
Winters can be wet, cold, and snowing in parts, but this doesn't mean you should avoid visiting the region during these months. The main cities are fantastic during Advent when the streets come alive with lights, dancing, music, marvelous foods, and general fun to be had.
Put simply; there is no bad time to go to the Balkans; it just depends whether you like it hot or not!
Where To Start Your Balkans Backpacking Adventure?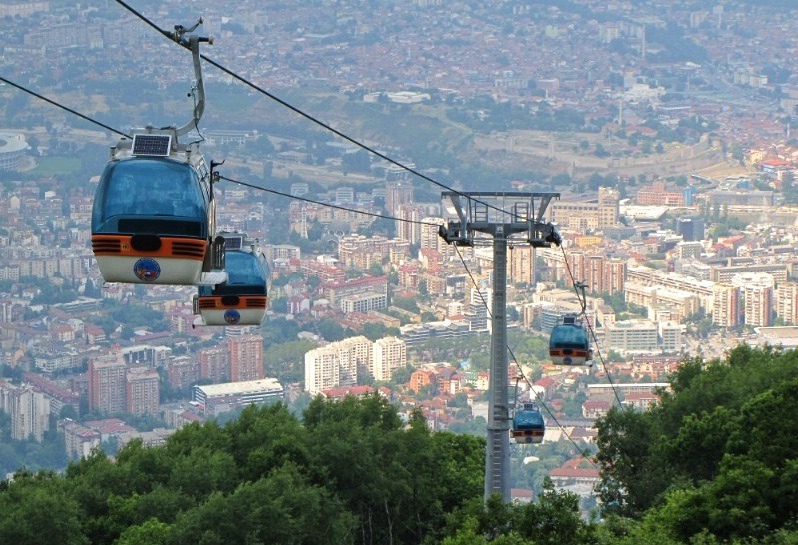 There is no specific 'jumping off' point when it comes to backpacking your way around the Balkans, and there really is no specific or prescribed route.
You can either wing it as you travel and go wherever you please, whenever you please, or you can plan it all out beforehand; it's up to you. The beauty is that you don't have to follow a route as there are good connections between many Balkan countries.
However, a good piece of backpacking advice is to pre-book your accommodation ahead of time if you travel during the summer months, particularly if you're traveling during July and August. This is even more important if you're traveling in Croatia and its tourist hotspots.
Tourism in the Balkans has skyrocketed over the last few years, and now you can't walk around Dubrovnik during July and August without experiencing extreme crowds. For that reason, do a little early planning and book ahead.
I always tell backpackers to stick to the non-peak months when heading to Croatia – plus, you'll save a ton of money! The other countries within The Balkans won't give you as much of a problem, but July and August in this region overall are going to be much busier than anywhere else.
Crossing Borders In The Balkans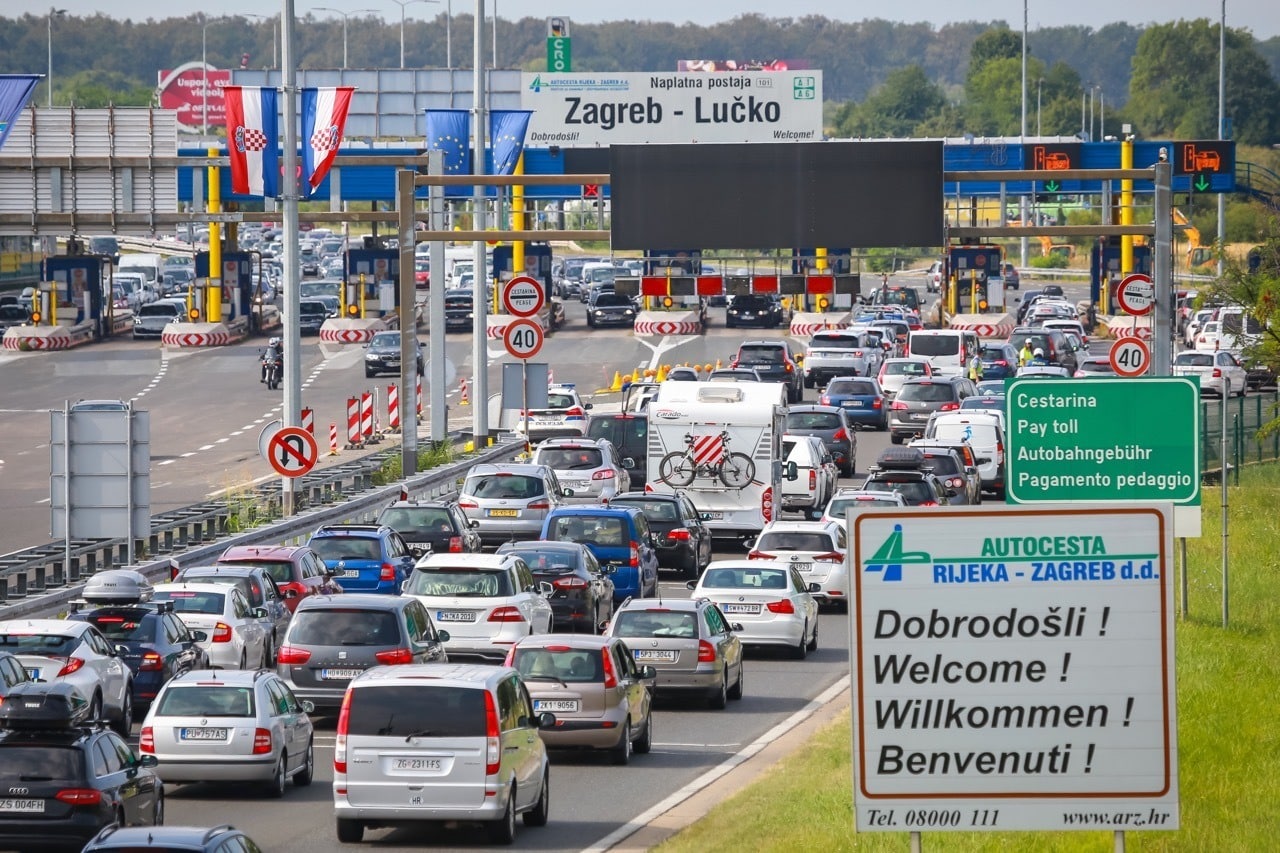 In our following section, we're going to cover each country and what you need to know, including any visa rules specific to that place (here's the visa info for Croatia). For now, however, we need to give a mention about crossing borders.
We can only talk generally here because it totally depends on where you are from, e.g., your passport's country of origin and what your backpacking Balkans itinerary looks like. So please do check with the embassy for the latest visa information that is specific to you.
Overall, you can easily cross borders throughout the Balkans, and the process isn't complicated. In some cases, it can be time-consuming during the summer months, some weekends, and public holidays.
Renting a car in the Balkans and exploring the region is a popular activity; just note that in the summer months, which are peak season – you are likely to experience delays at the popular border crossings. In some cases, it can take 3-6 hours to get across in the middle of the day.
When crossing borders, be sure to have:
Your passport
Visa information (if applicable)
Details of any accommodation you have booked – just in case you are asked to prove your plans
You shouldn't be asked any other information than this, but there could be additional questions in some cases. Simply be honest, and no issues should come your way.
Border crossing officials in The Balkans are not particularly scary but don't expect to see a friendly face!
Backpacking Health Insurance
If you are from an EU country, be sure to have your EHIC with you, as many countries have reciprocal healthcare agreements. However, this shouldn't replace regular travel and health insurance, so be sure to shop around for a good backpacking insurance policy, which allows you to move around various countries within a set amount of time.
For everyone else, get your travel insurance as soon as you book your flights.
What To Pack: Backpacking Basics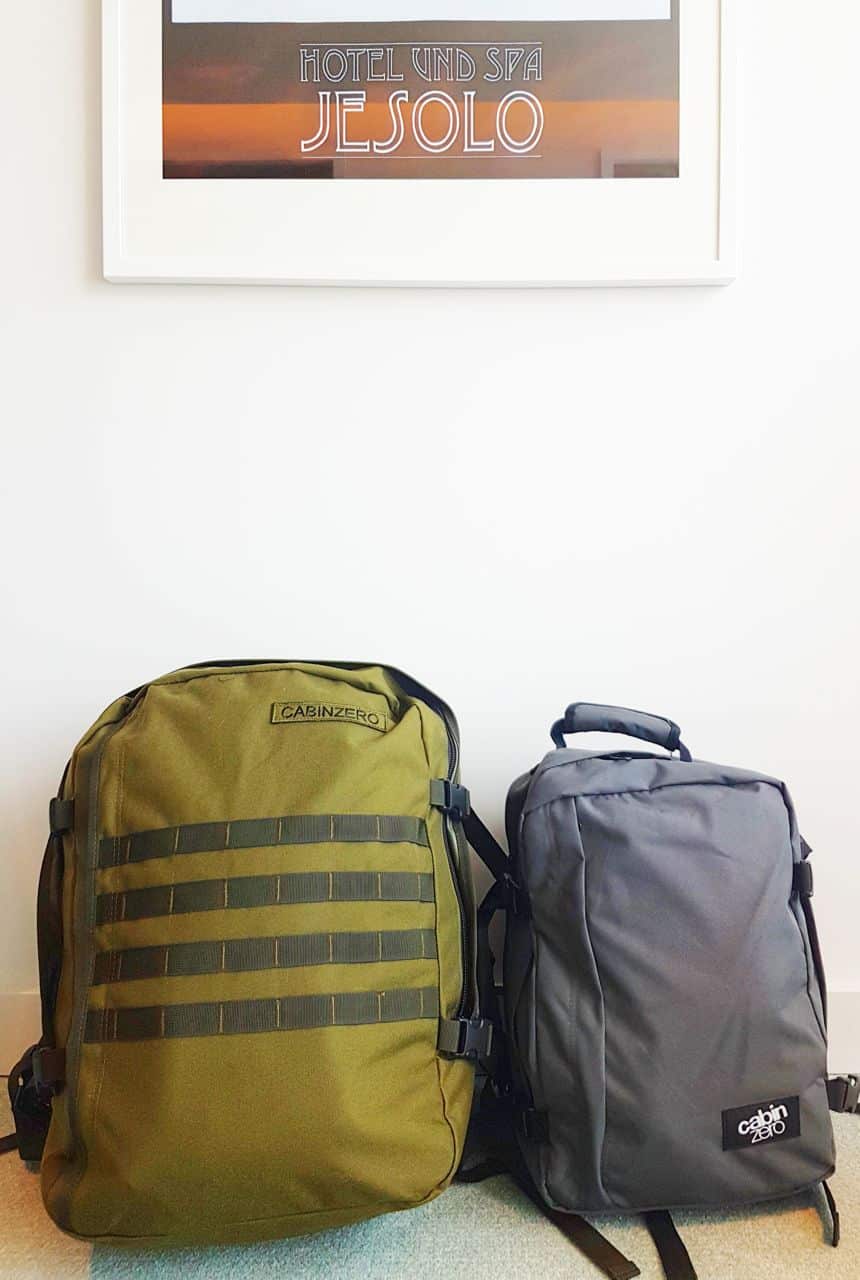 The climate around The Balkans is quite similar across some of the countries – but not all. So, in addition to your backpacking essentials, what else you should pack really depends upon which season you're traveling in.
If you're venturing out during the summer, it's swimwear and light summer backpacking clothes all the way. Be sure to pack a good quality pair of hiking shoes, as there are many national parks for you to head into (be sure to look up the Albania hiking tours), and sandals really won't cut it!
If you're heading to any of the countries in the Balkans in the shoulder seasons, it's a good idea to take a light jacket, as it could rain at any time. These tend to be light showers, but being prepared is a good idea.
Appropriate backpacking footwear is also something you need to think about at this time. In the wintertime, you'll need a packable travel coat and a pair of boots, just like in most parts of Europe at this time.
Balkan Laws To Be Aware Of
There are no major laws you need to be aware of when traveling the Balkans, which stand out from the norm. Please always carry your passport with you when you are out and about, as you may be spot-checked by police at any time.
If you are hiring a car or motorcycle, do be aware that speed limits are very strictly imposed and that drink driving in the Balkans is strictly prohibited. Always wear a seatbelt and if you are on a motorcycle, always wear a helmet.
It is common sense to avoid any demonstrations you see while you're traveling – getting caught up in one of those could quickly end your vacation.
All You Need to Know About Backpacking Around Each Country in The Balkans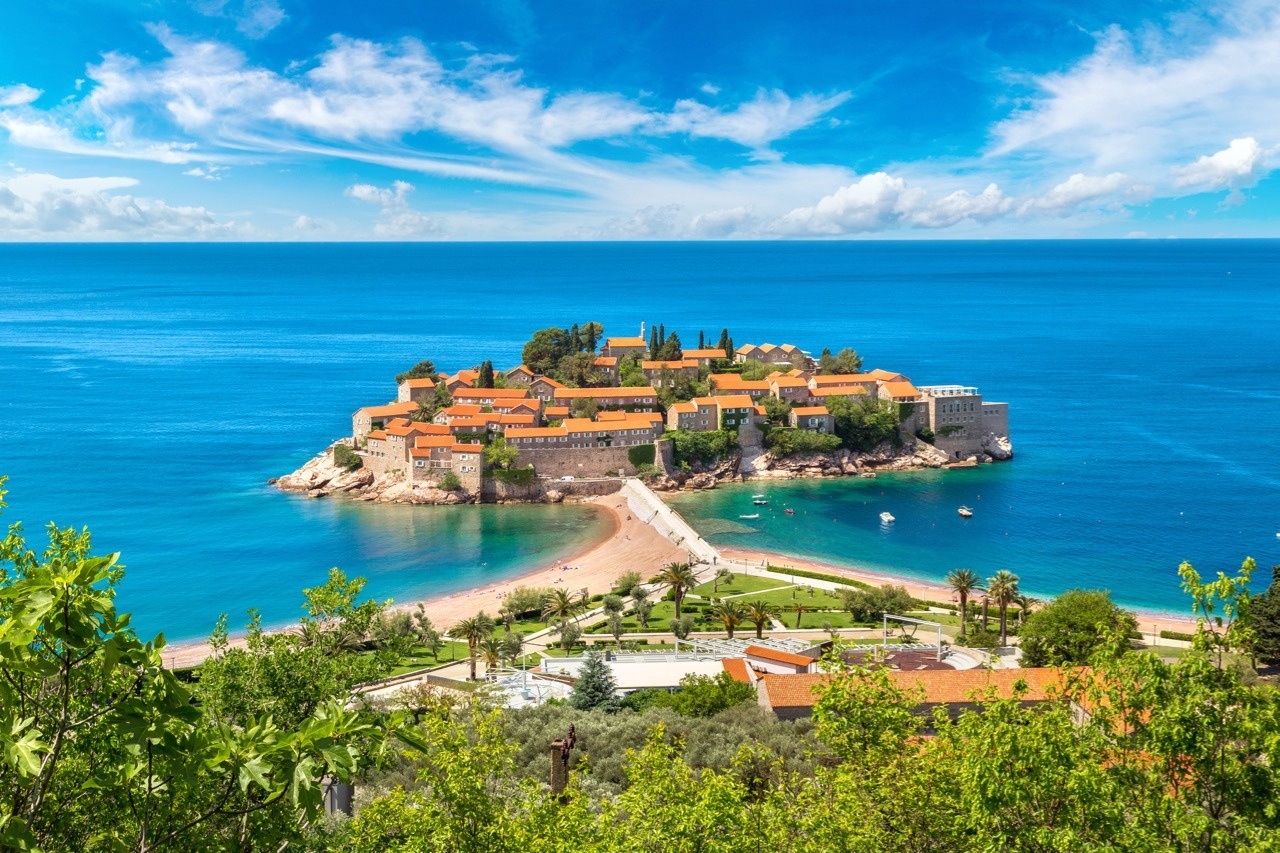 Now, let's get into the specifics – and dig deep into the best places to visit in the Balkans.
We have broken this guide to backpacking the Balkans country-by-country so you can skip ahead to the places you might like to visit.
We added important facts you need to know about each country. Though many countries share the same visa rules and what to pack, it's just that there are subtle differences in some cases, and it pays to be informed, so don't skip over it too quickly.
Though our site is not strictly a backpacking travel blog – we (all of the local writers) have traveled extensively through the area and continue traveling through the Balkans and update this guide as we go – so enjoy!
Backpacking Through Croatia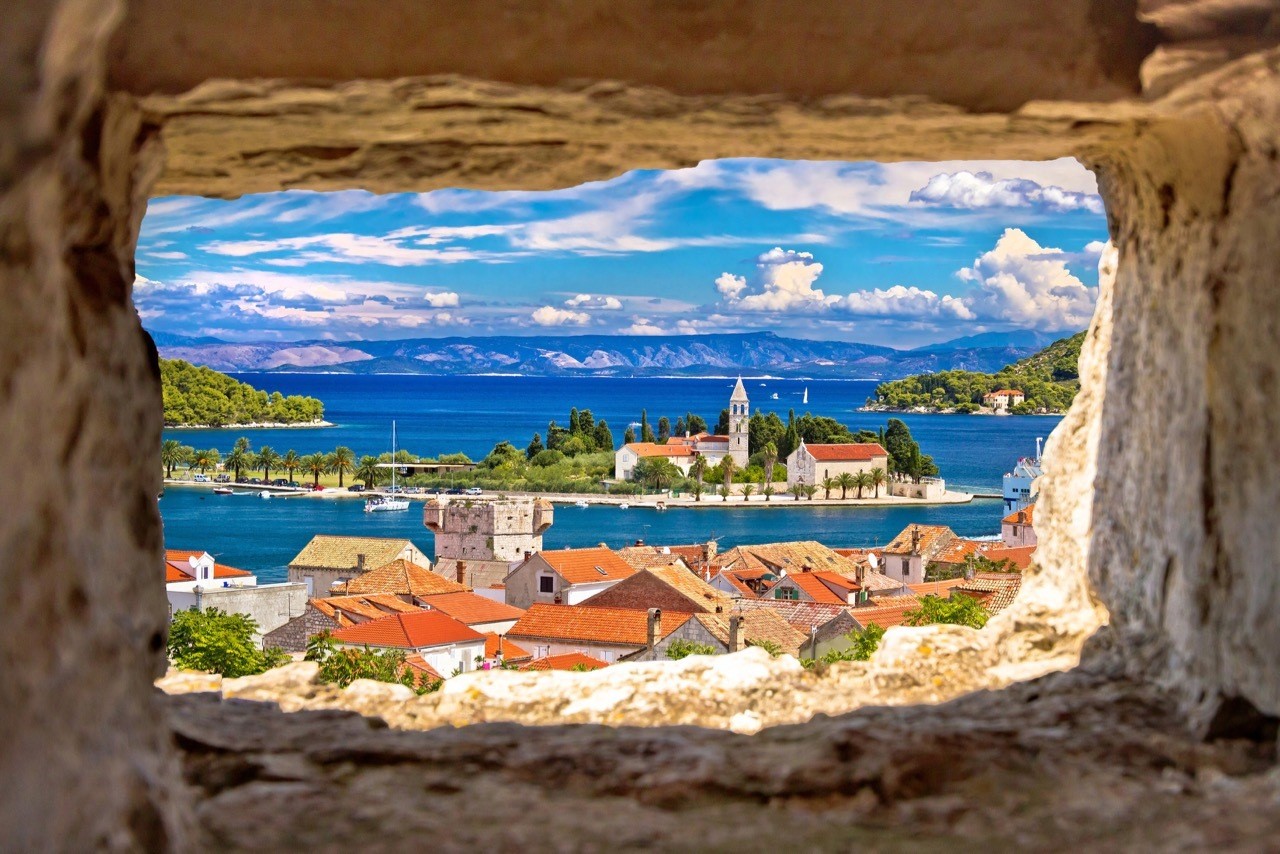 Unequivocally one of the most popular countries in the Balkans, and one you have to visit as part of your backpacking adventure.
If you miss out on backpacking around Croatia, you've missed out on a huge experience!
During the summer months, Croatia is very busy indeed (which is great for extroverts). It's not the best idea to try and find accommodation on the fly during July and August – we're not saying it's impossible to find, but it's not as easy as other times, that's for sure.
Also, be aware that in Dubrovnik, walking around the city walls during these two months is quite a challenge. If you want to explore in peace and quiet, stick to the shoulder seasons or the low season.
With the stunning beaches of the idyllic Dalmatian Coast, backpacking Croatian islands, coupled with the history of Dubrovnik, as well as the vibrant cities of Zagreb and Split, you're sure to have the best time in Croatia.
Oh, and if you love food, you're in the right place too! So, what do you need to know about backpacking Croatia?
Language
Officially Croatian, but English is widely spoken in all tourist resorts and large cities.
Currency
Croatian Kuna. It is straightforward to find an ATM in Croatia's main towns, cities, and resorts, so you can easily draw out cash from your debit or credit card. If you want to take advantage of the best currency exchange rates, change your cash in Croatia away from the airports.
Visa Rules & Regulations
Depending on where you are from will depend on the specific visa regulations for Croatia. Overall, if you are from an EU country, the USA, Australia, or New Zealand, you don't need a visa, and you can stay for 90 days in any 180 day period. If you do not fall into this category, check with your Embassy for specific rules or look here as a guide.
WiFi & SIM Cards
Wifi is widely accessible throughout Croatia, especially in the main resorts, towns, and cities. If you want to purchase a SIM card so you can take advantage of 3G internet access, there are several options. VIP is the second-largest provider in the country and is linked with Vodafone.
You can also use this TEP-Wireless as we do – and you can take it with you to other countries as you go.
Religion
Croatia is a Catholic country, with around 90% of the population declaring this is their faith in the last census.
Budget & Prices
Croatia is without a doubt the most expensive of all the countries in the Balkans, and this is because it is the most popular, but there are ways to visit on a budget.
If you go to the main tourist resorts or cities, you're going to pay more, but if you venture off the beaten track, you will pay less, especially if you eat in local, traditional restaurants and tavernas. Tours are also quite expensive here, but you can often find a bargain or two if you shop around.
To give you an idea of general lifestyle costs:
A meal for two people in a restaurant including wine – Between 150 – 300 KN
Local beer – Between 15 – 40 KN
Coffee or cappuccino – Between 10 – 40 KN
Bottle of water – 10KN
Traditional Food In Croatia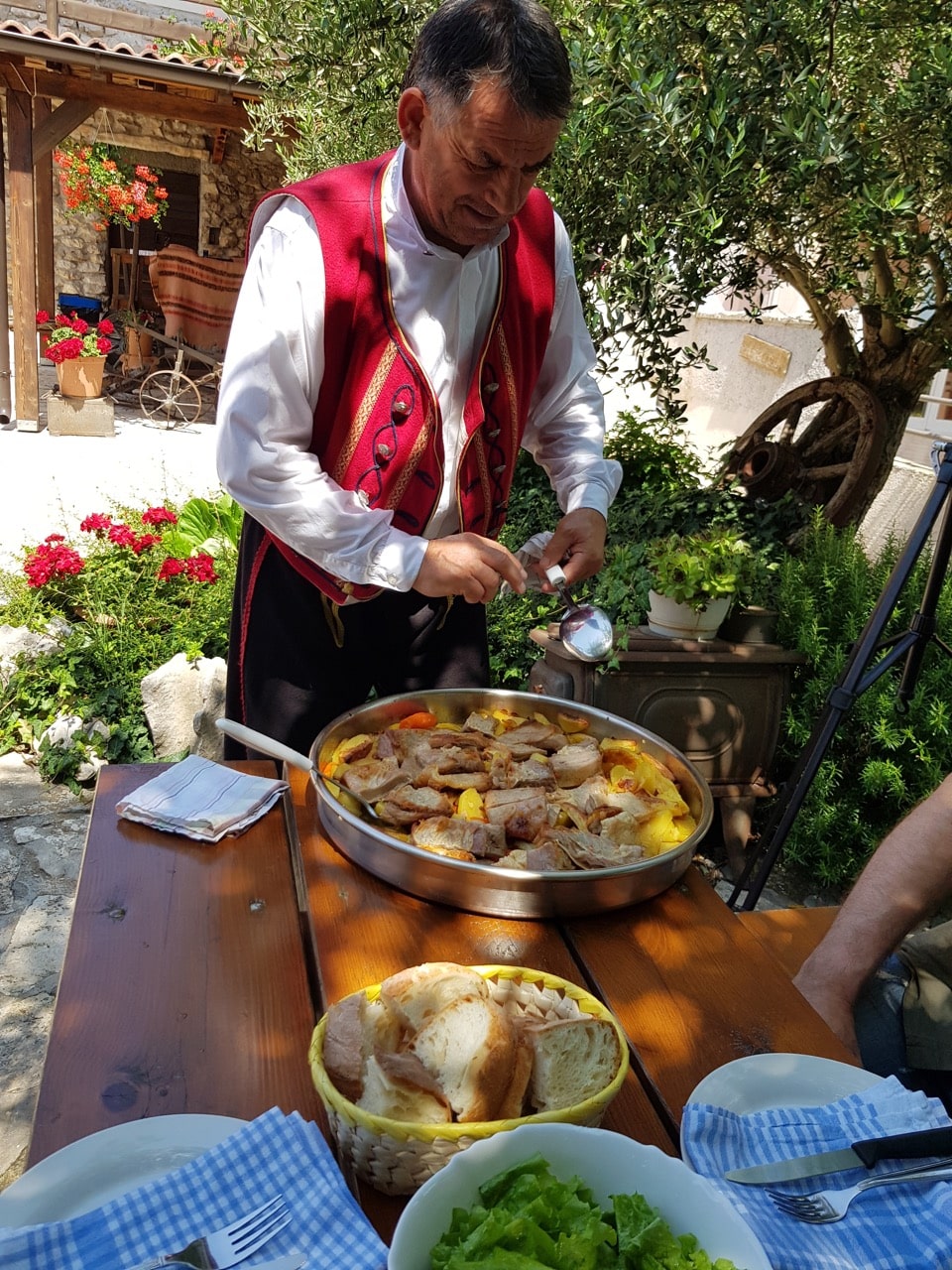 Croatian cuisine is truly delicious, and it's a great idea to try whatever you can!
Truffles in the Istria region are must-haves, fresh, and the best around. In addition, seafood on the coast is divine, with famous Croatian oysters certainly on your menu. Raznijci (meat skewers), Zagrebacki odrezak (veal stuffed with ham and cheese), janjetina (lamb and herbs) are a few dishes to have on your must-try list too.
If you do want to stick to international dishes, you won't struggle to find them, but where's the fun in that?
Safety
Croatia is a very safe country for traveling around and provided you keep your common sense to the forefront of your mind, and you won't have any issues.
Types Of Transportation Options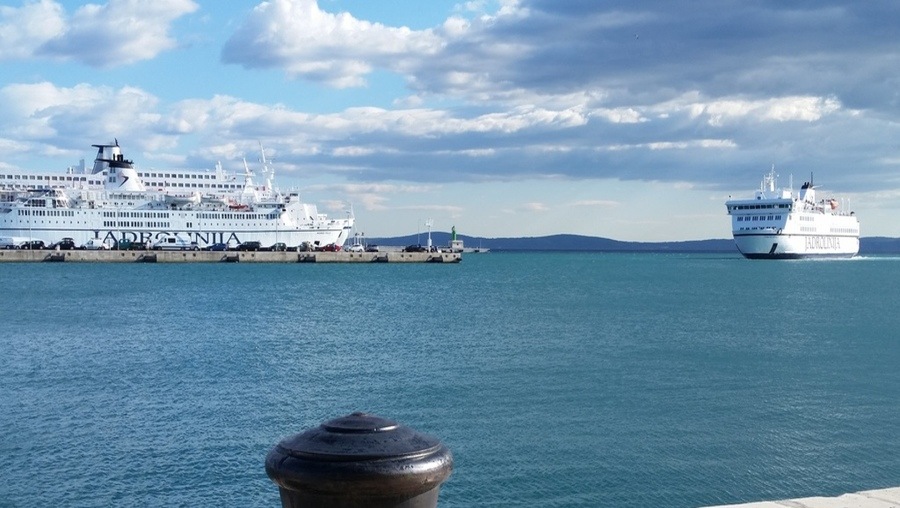 Getting around major towns, cities, and resorts is pretty easy, and traveling distances across the country is just as simple.
Buses in towns and cities are easy to use and run regularly. In the cities, you will also find night buses. In terms of long-distance coach companies, there are several which serve Croatia and your journey will be comfortable, air-conditioned, and some buses also have wifi for your journey. You can find tickets from major bus terminals within towns and cities, or you can check online for the best rates ahead of time.
Trains are also a good way to get in and out of Croatia – but not to travel from city-to-city. These are comfortable and quite cheap. There are main lines that run between Rijeka, Zagreb, and Split, but they are slow.
Alternatively, you could easily fly between large cities with Croatia Airlines, which will make your Balkan trip much faster, and the cost is fairly low cost when you think about the time you save. Some of the cities you can fly between are Zagreb, Split, Pula, Rijeka, Zadar, Dubrovnik, and Osijek.
Ferries are the way to get to the islands, or if you want to splurge, you can rent a boat. There are regular ferry services, either by fast catamaran or car ferry.
If you are trying to travel small distances, however, taxis are a good option. Taxis run on the meter, so be sure to check that your driver turns it on. If you notice that the meter hasn't been turned on, highlight this to your driver.
Of course, as with anywhere touristic, there might be the odd instance of a driver taking you on the scenic route to charge you a higher price, so it's advisable to ask before you get in the taxi for a rough price in terms of how much it might cost you to get to your destination – or just use Uber. It goes without saying that you should only use marked taxis/Ubers!
Lastly, if there is a group of you, private transfers' prices have come down significantly, so you could book an intercity private transfer and find it's cheaper than taking the bus.
Backpacking Albania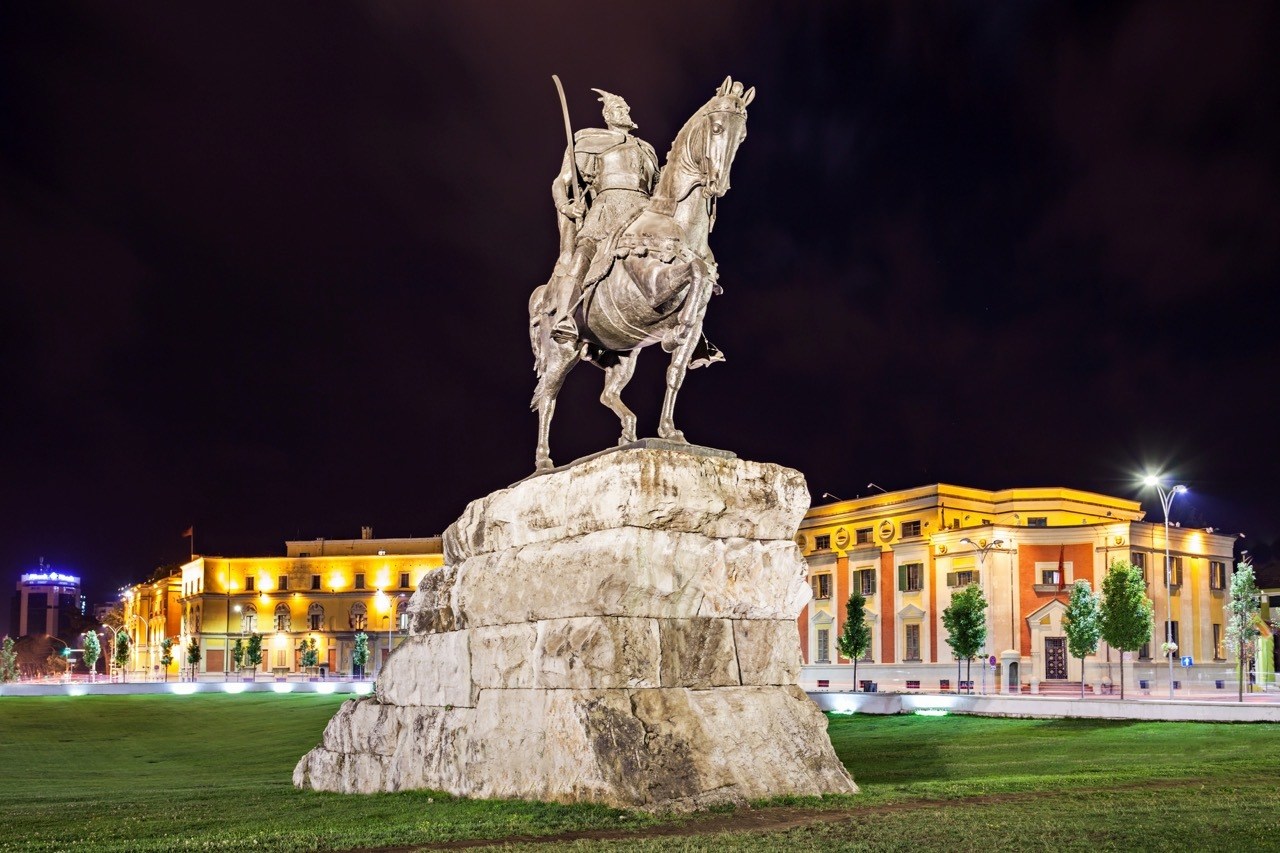 Quite the hidden gem, Albania is a stunningly beautiful country, and it should undoubtedly be on your Balkan backpacking list.
With a coastline on the Ionian and Adriatic Seas and bordering the Albanian Alps, you can expect a range of different landscapes on offer, from idyllic, stunning beaches on the Albanian Riviera, to the soaring mountain ranges as you near the Alps.
Tirana is the capital city, and this is an up-and-coming, vibrant place to spend a little time. The country's main tourist resorts are ideal for chilling out and exploring the traditional way of life, with Saranda one of the most popular.
You will also find many historical ruins and castles around the country, which teach you about this region's history.
Language
There is a real mixture of languages found in Albania, including Albanian, Italian, Greek, and English. In the main towns and cities, especially along the Riviera, you won't struggle to find an English speaker.
Currency
The Albanian Lek is the official currency of Albania.
While you are backpacking in Albania, you will find ATMs in all major towns and cities, and it is best to change your money when you arrive to get the best rates.
Visa Rules & Regulations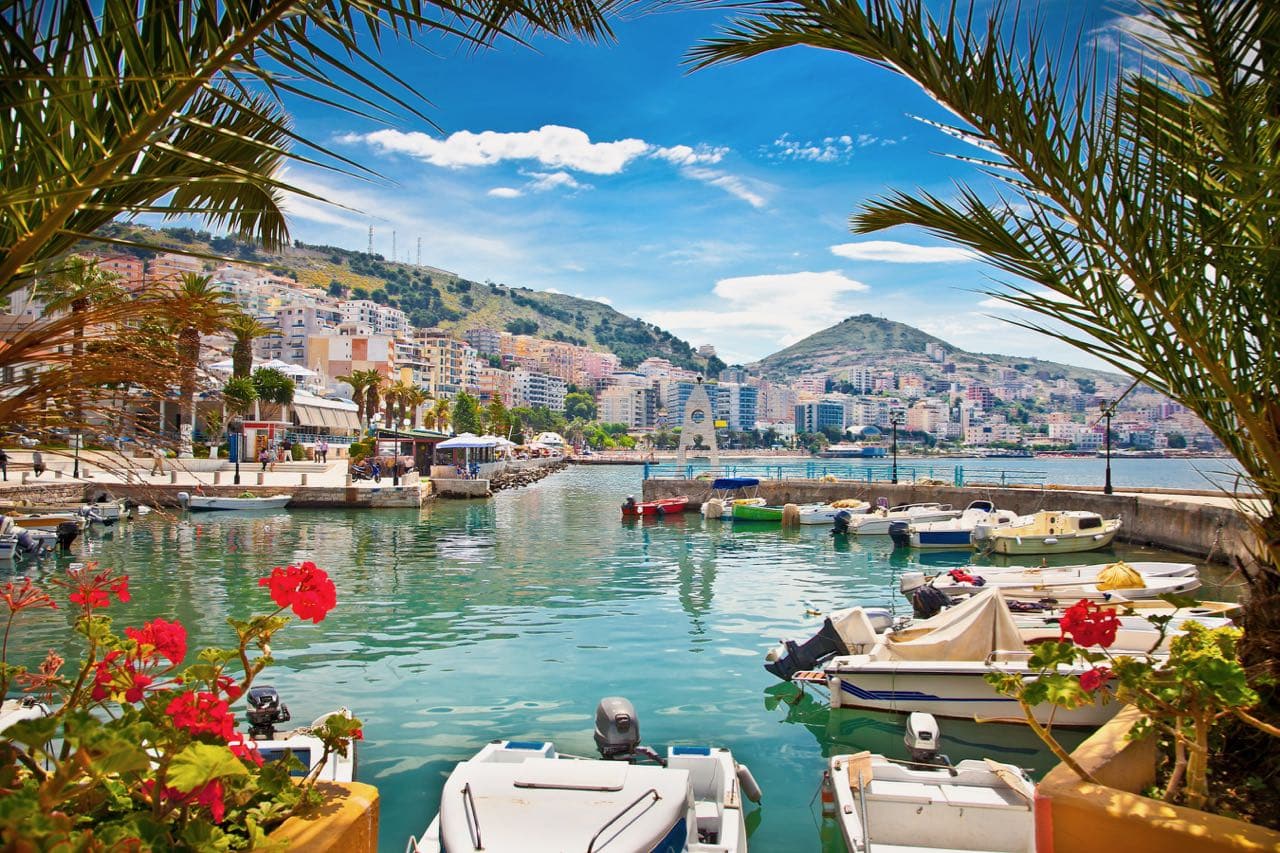 Albania isn't within the Schengen Zone, but there are a few anomalies in terms of who needs a visa and who doesn't and how long you can stay. It's a good idea to check online on your Embassy website to find the most up-to-date information for your particular country of origin – it's kind of complicated.
WiFi & SIM Cards
Wifi is widely available in all towns, cities, and resorts, especially on the Riviera and Tirana. Vodafone is the most widely used company if you want to use a SIM card for 3G access. Other than that, you can choose Eagle Mobile, Telekom, or Plus.
You can also use this TEP-Wireless as we do – and you can take it with you to other countries as you go.
Religion
The main religion in Albania is Islam. However, you will also find several other religions being practiced, including Christianity.
Budget & Prices
Prices in Albania really depend on where you go. If you stay on the Riviera or in the capital, Tirana, you might notice prices are slightly higher than if you go to the smaller towns and villages around the country. You can budget backpack, though, by eating at local restaurants and choosing a backpacker hostel rather than a hotel.
As a quick guide:
A meal out for two with drinks – Around 2300 LEK
Cappuccino or coffee – Around 150 LEK
Import beer – Around 310 LEK
Traditional Albanian Food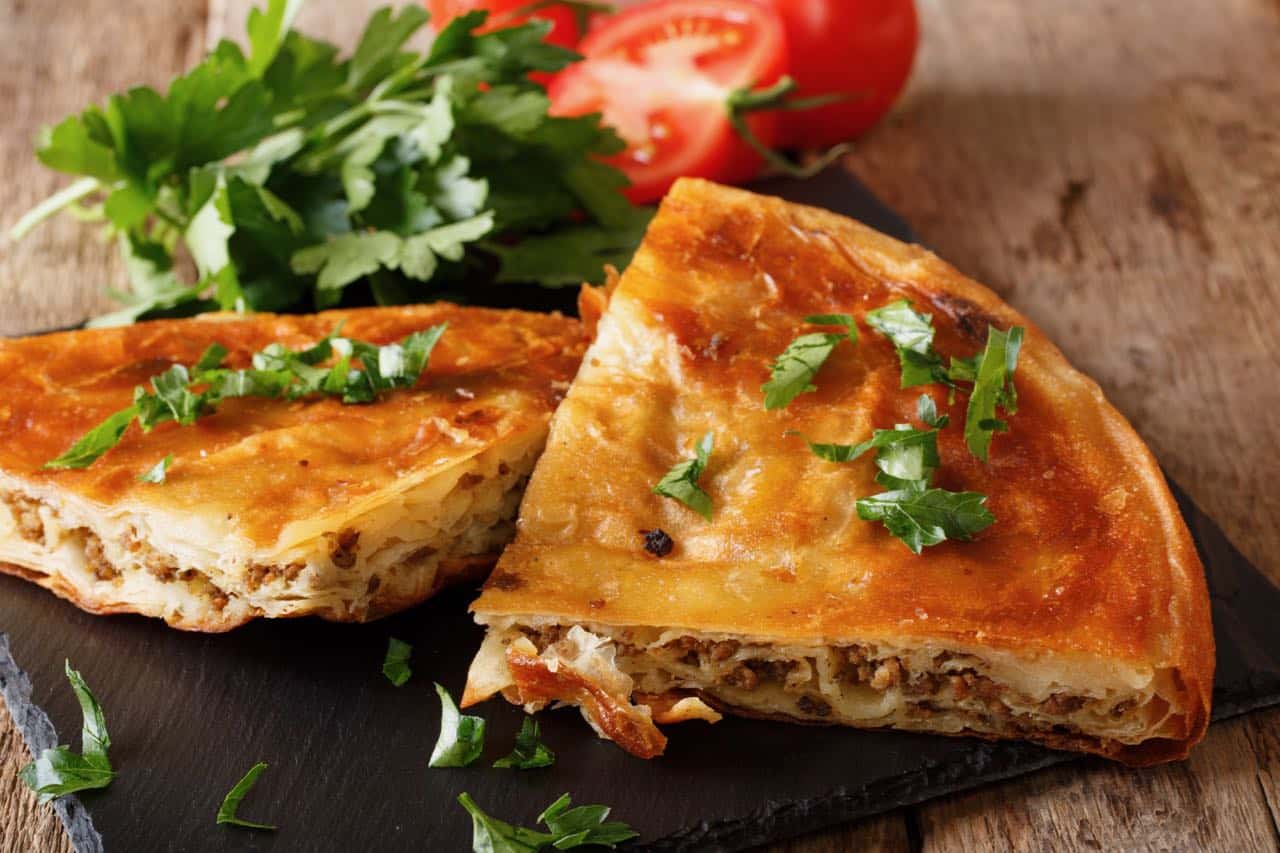 Albanian food is a real melting pot of influences from neighboring countries, and that is a great thing for visitors, as there is something for everyone!
Mediterranean diets are quite common here, so you'll see many olive oil, olive products in general, cheese, fresh fruits, and vegetables, etc.
You'll still find sweet treats such as baklava or a savory pastry called byrek, which could be filled with all manner of different choices, but traditionally cheese and spinach. Be sure to try tase kosi. This is a popular dish worldwide and is basically a dish that closely resembles a quiche, but it is made with lamb and contains eggs and yogurt.
Within Tirana and on the Riviera coastline, you will find many western food choices and fast food chains. As you near the coast you will also find many seafood restaurants, which should certainly be tried for a fresh catch.
Safety
Albania is super-safe and very welcoming to guests from all around the world. Obviously, be aware of pickpocketing in major towns and cities, especially so in Tirana. Still, other than that, crime, in general, is very low in Albania overall, and you should have a very safe experience as you backpack the country.
Types of Transportation Options
Albania is quite small, so getting around isn't really a huge deal in terms of distance, but it can be a little tricky as the roads are not so great.
Getting around towns and cities is generally by local buses, which are quite cheap and easy to use. While there isn't an international rail link that serves Albania, there is a domestic one, although it's not the easiest to figure out! It's not impossible, though, and it will show you some beautiful scenery as you pass by en route to wherever you're going.
Buses do serve major towns and cities, but finding the bus station within a destination can sometimes be complicated, so it's a case of asking someone you can trust – like your hostel buds.
A very popular way to get around is called a furgon. A furgon is basically a minibus, but do be careful because some are private and not licensed. These tend to run around smaller towns and cities, and they don't really have a timetable much of the time. These are very busy most of the time, especially during summer, but they are a cheap way to get around if you're willing and wanna save some money!
Of course, that leaves us with taxis. Taxis are available in all major towns and cities, but they will be a little more expensive in Tirana. However, on the Rivera, these are a good way to get around short distances or rent your own car. Do be sure to secure your price with your driver before getting in, although most will insist on using the meter. In that case, find out how much the route is likely to cost you before and make it known to the driver. Again, a few tourist scams do occur from time to time – so stay alert.
Backpack Bosnia-Herzegovina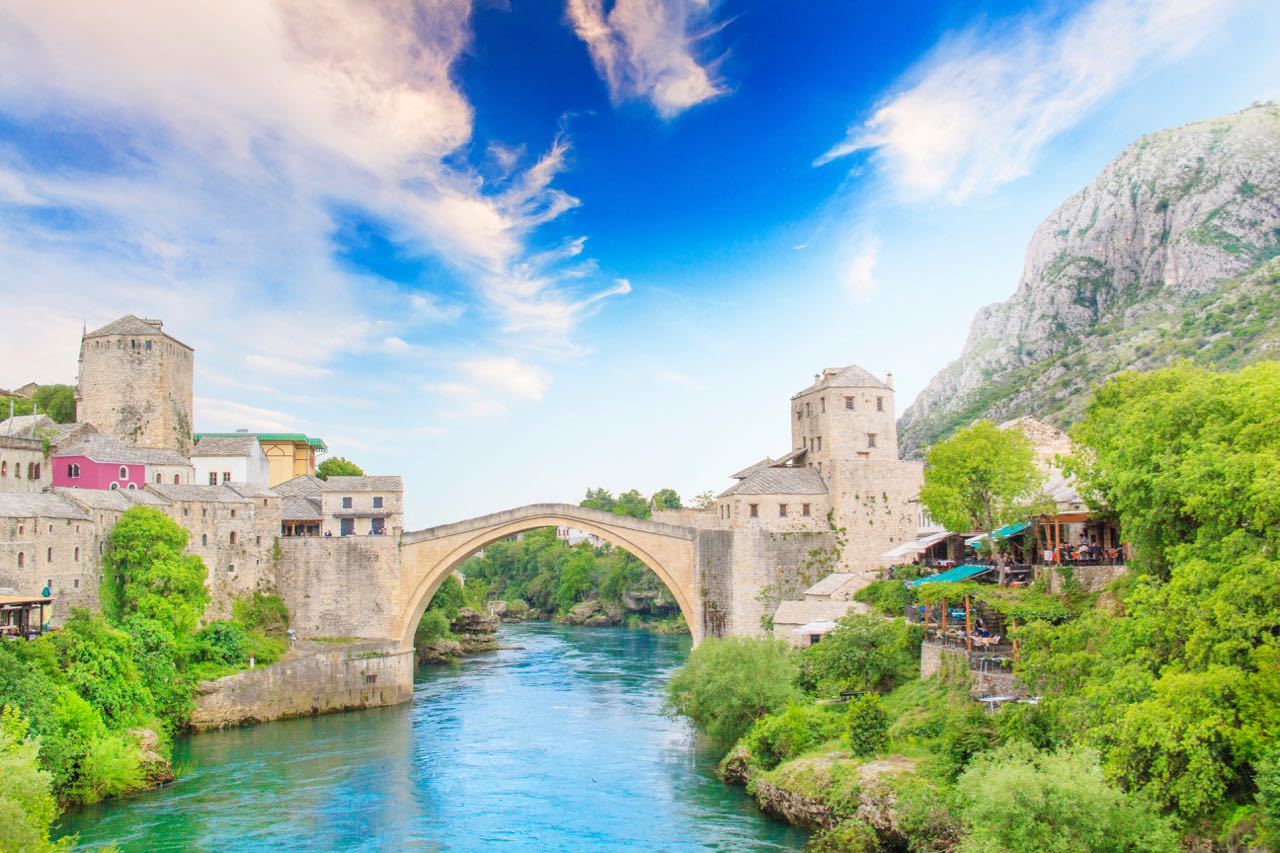 The two former war-torn countries of Bosnia and Herzegovina are now a unified country and are safe and beautiful for backpacking.
Bosnia-Herzegovina's history is both somber and downright beautiful at the same time. The capital Sarajevo is often famous for the news images from the war of the '90s, but Sarajevo is now reborn and is packed with both old and new sights and has a vibrant atmosphere.
Mostar and its famous bridge are certainly one of the most famous sights to check out, and that should be first on your list.
Around Mostar, you'll also find many small museums, literally living museums, of the 90's war in the Balkans. This country is not all about violent history, as Bosnia & Herzegovina is home to some stunning natural parks, including the Dinaric Alps.
Language
There are three official languages in Bosnia & Herzegovina, namely Bosnian, Croatian, and Serbian. In Sarajevo and Mostar especially, you will near English widely spoken – so do not be shy.
Currency
The official currency is the Bosnia & Herzegovina Convertible Mark (KM). ATMs are available in Sarajevo and Mostar, and other tourist hotspots; however, possibly not as widely available as some other Bosnian countries. So stock up on some KM.
Visa Rules & Regulations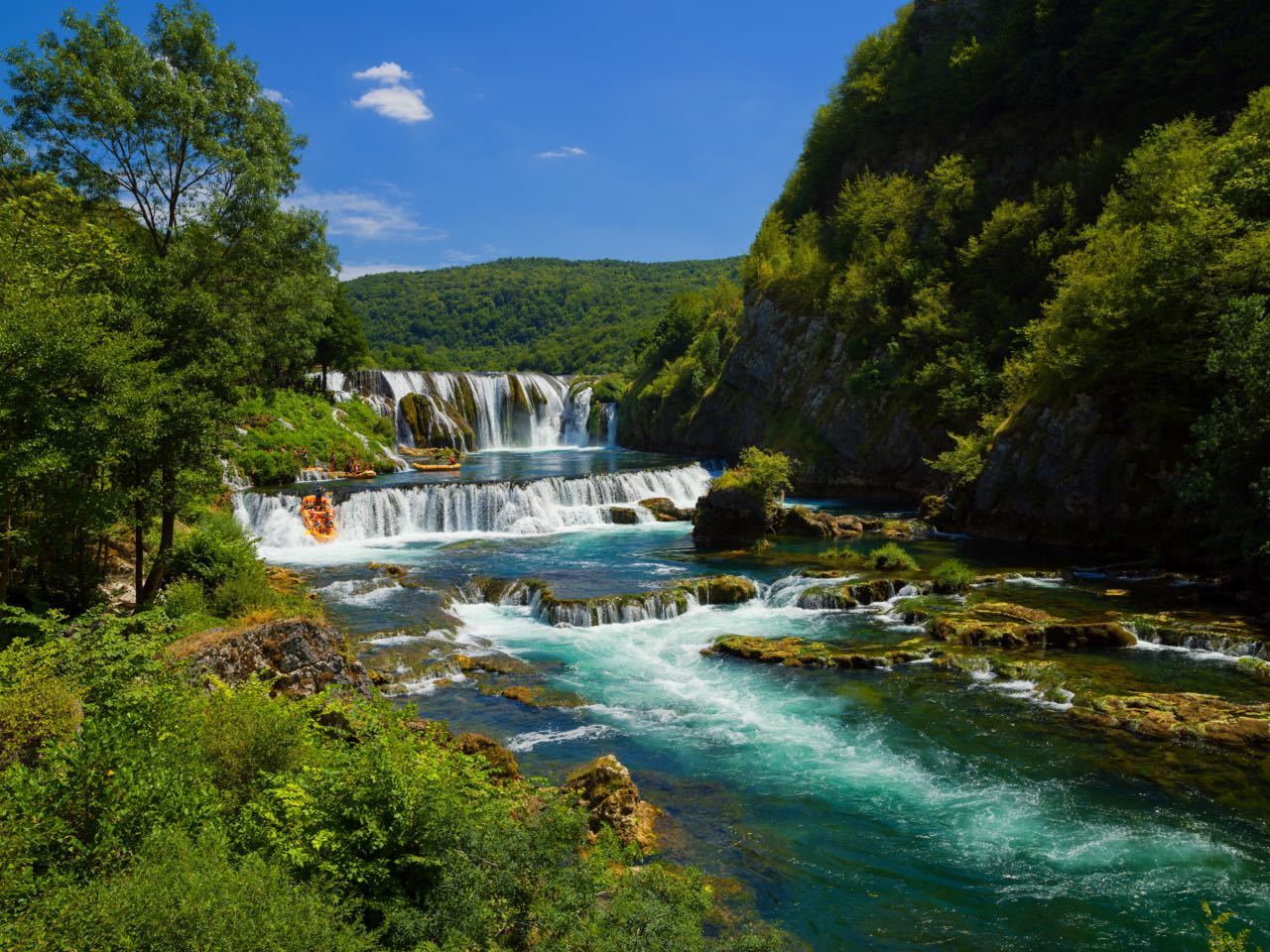 Although Bosnia & Herzegovina isn't in the Schengen Zone, it does have similar visa rules. Again, check on your Embassy website for the most up-to-date information regarding your country of origin. However, if you do happen to hold a Schengen visa, you can enter the country for up to 15 days.
WiFi & SIM Cards
In large towns and cities, you will find wifi available readily, especially in hotels and restaurants. If you want to purchase a SIM card to take advantage of 3G coverage, the most popular one is HT Eronet. These can be purchased at most supermarkets and phone shops around the country, and it's not expensive.
Religion
There is a real mix of religions in Bosnia & Herzegovina, but the main ones are Islam, Christianity, and Catholicism (it's home to a world-famous Catholic pilgrimage site).
Budget & Prices
Prices in Bosnia & Herzegovina are quite low, especially compared to the prices you would pay in western European countries or even its neighbor, Croatia.
It is possible to travel around this country very cheaply if you are careful with your cash and choose to eat at local restaurants rather than those found on the main tourist streets.
As you would expect, Sarajevo prices are higher than anywhere else, and nightlife in the capital can be pricey if you stick to the main nightlife streets.
As a general idea of what to expect:
Meal for two at a local restaurant with drinks – Around 30 KM
Cappuccino or coffee – Around 2 KM
Bottle of water – Around 1.50 KM
Bottle of wine – Around 8 KM
Traditional Food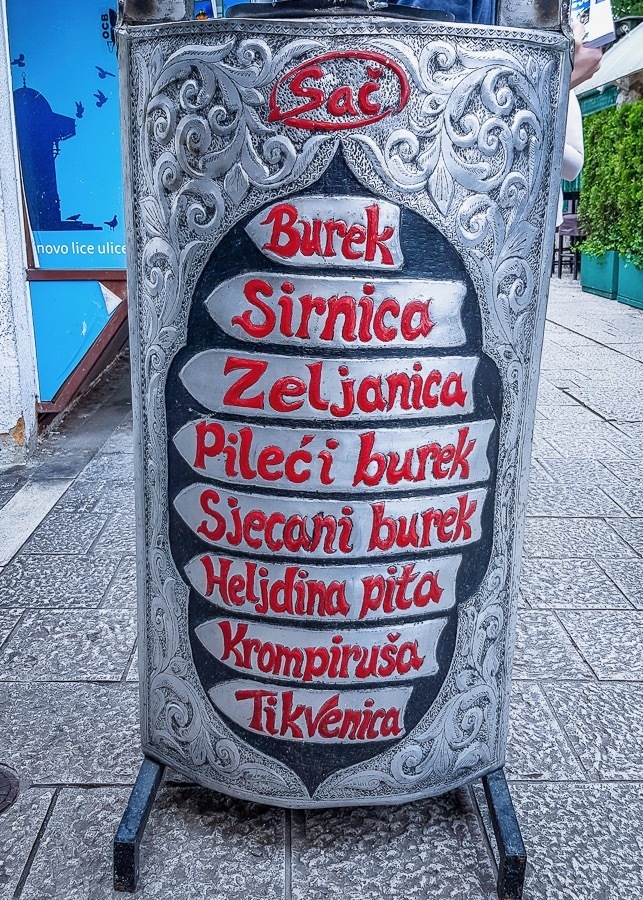 Bosnia & Herzegovina cuisine is very similar to neighboring countries within the Balkans, but it has a more Middle Eastern spin on it, to give it a slightly subtle difference.
Cevapi are very popular here, served in pitta bread with onions. You'll find it as street food or in restaurants too. You can make this in so many different ways and with various sauces also. Yum, yum.
If you're visiting during colder temperatures, be sure to try begova corba, a chicken and vegetable soup dating back to Ottoman times. Very delicious and often served with sour cream.
Again, western-style foods are widely available, but you will pay considerably more for this. Bosnian food is very hearty and delicious, so do yourself a favor and give it a try.
Safety
Compared to years ago, travel in and around Bosnia & Herzegovina is now ultra-safe. There are a few things to bear in mind, and mainly about traveling off the beaten track.
Stick to marked trails if you are hiking, as there is the chance that you might come across uncleared landmines in the countryside. There are many efforts to clear up the landscape, but the odd few may remain.
If you are hiring a car in BiH, be very careful as many drivers do not adhere to rules. If you are out in poor weather or on any of the hills and mountains, again, be very careful as weather can change quickly and can make driving conditions difficult.
Types of Transportation Options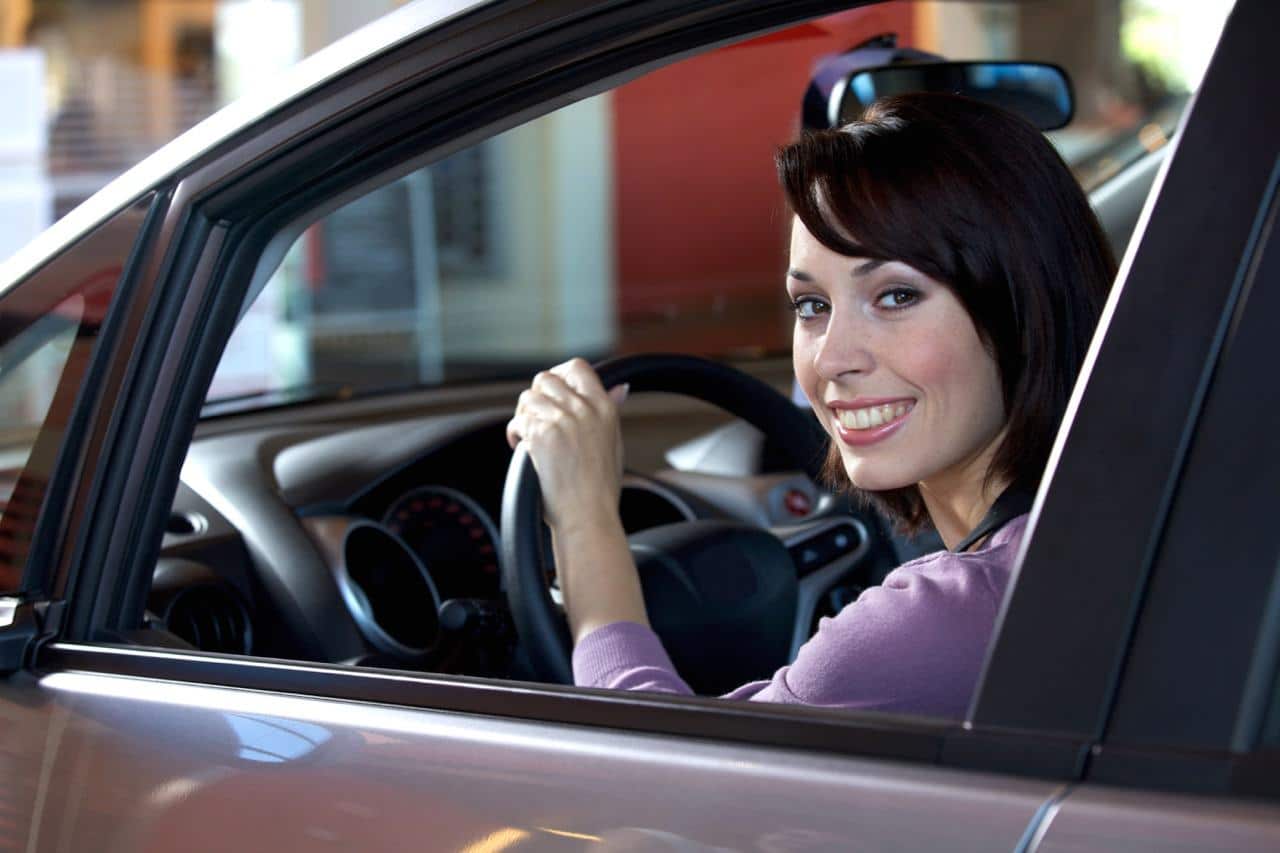 Getting around Bosnia & Herzegovina isn't ultra-difficult, but it is a challenge at times. Not all of the infrastructure is there to meet the demands of locals and tourists.
Trains and buses are your main two long-distance options; however, trains can be slow. Buses are therefore your best option.
Be sure to shop around and find the best company for your particular journey, as you can usually find some great bargains. Large towns and cities all have bus stations, and you can usually book online too.
If you choose to travel by taxi, be aware that these should be by the meter. In that case, find out beforehand how much your journey should cost, check that you're being charged correctly. Prices in Sarajevo are usually a little higher, and always make sure you only use a marked cab.
Backpack Montenegro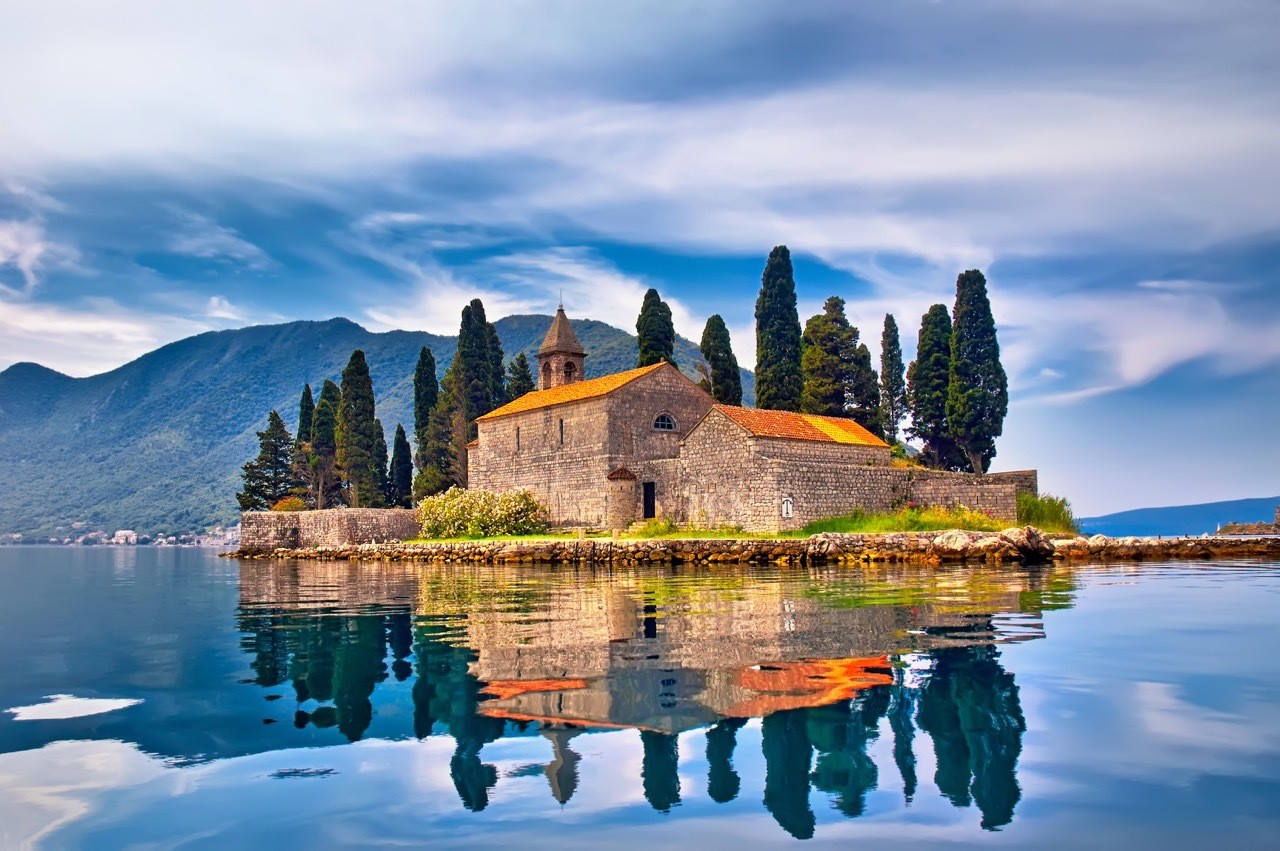 Montenegro is growing in tourism population, so be warned your Montenegro backpacking experience should be well planned.
The popularity of Montenegro is mainly down to the Montenegrin landscapes. With mountains, villages, beaches, and even a town which looks like a fjord, you really will find everything for nature lovers here, and plenty of history thrown in for good measure.
The capital city, Podgorica, is a great place to head to for a little culture and city life; however, the coastal resorts, including Kotor and Herceg Novi, are some of the best spots for relaxation and scenery. If you want to head into the wilderness, a hike in the Durmitor National Park is a must-do, or you can white-water raft on the Tara River Canyon.
There are so many things to do in Montenegro, so be sure to allow enough time!
Language
The official language is Montenegrin; however, you will find languages from other Balkan countries spoken quite widely, especially Albanian and Croatian. English is also widely spoken in the capital city and the main tourist hotspots, especially Kotor.
Currency
The official currency is the Euro. Again, ATMs are widely available. You can change your money before you arrive in Montenegro if you choose, or when you arrive.
Visa Rules & Regulations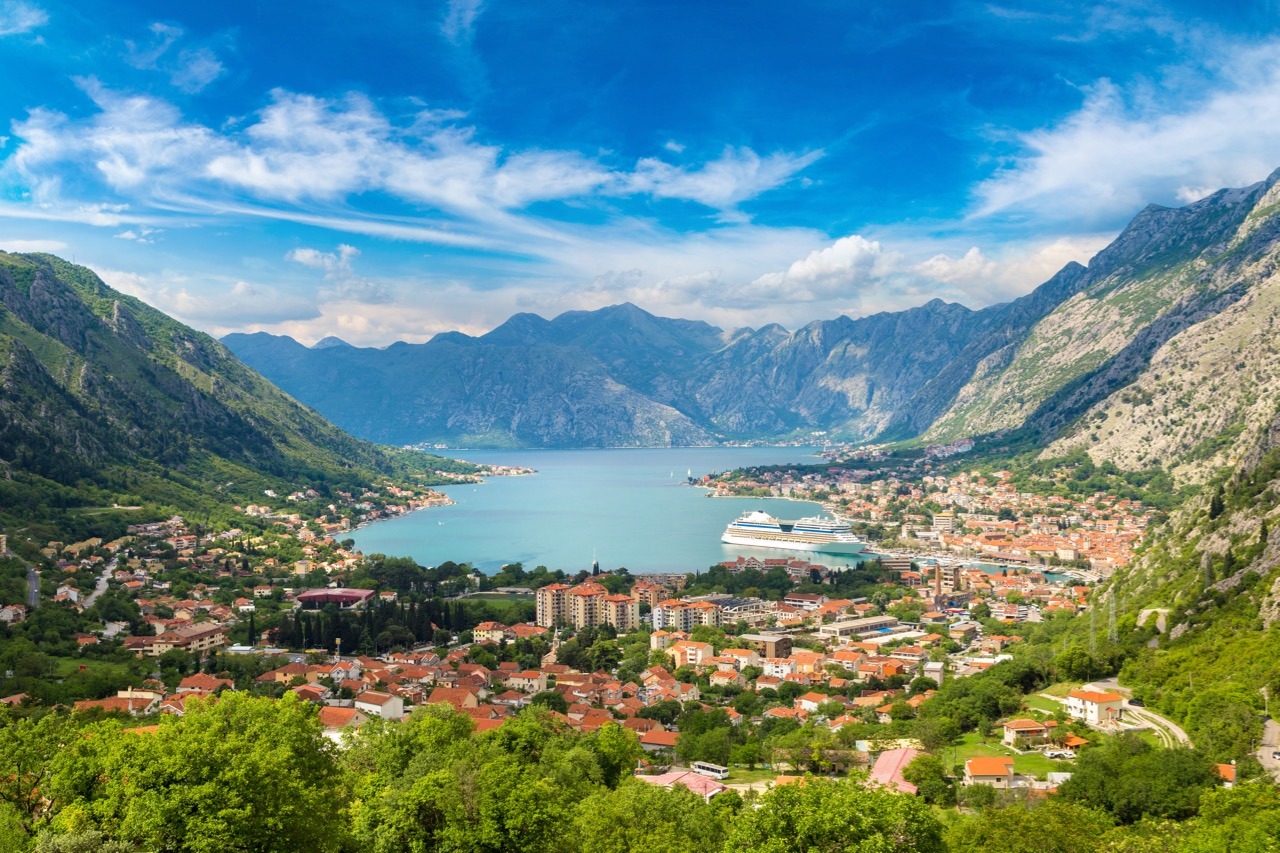 Montenegro is not part of the Schengen zone, and most visitors can stay for up to 90 days. Having said that, it's best to check your Embassy website for up-to-date information on your particular country of origin.
WiFi & SIM Cards
Wifi is no issue in main towns and cities, and you'll have access in all hotels, hostels, and restaurants. If you want to access 3G, you will need a SIM card. The most popular choice in Montenegro is Telenor.
Religion
Orthodox Christian is the main religion in Montenegro, but you will also find large Muslim and Christian communities across the country too.
Budget & Prices
Prices in Montenegro are competitive and therefore quite low when compared with western Europe. The same vibe really fits across the entire Balkan region, but if you avoid the main towns and tourist resorts, you'll find a very low cost of living, including accommodation options.
The Bay of Kotor is probably the most expensive area, simply because, in the summer months, this is where the tourists head to. Check out these accommodation options for any budget in Kotor Bay to keep costs down.
Overall, however, the following acts as a brief guide:
Three-course meal for two – 25 Euros
Local beer – 2 Euros
Coffee or cappuccino – 1.40-2 Euros
Litre bottle of water – 1 Euro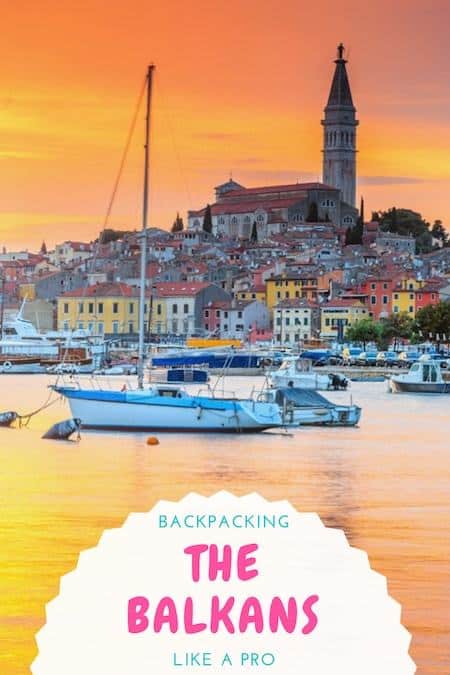 Traditional Food
Food in Montenegro is very similar to its neighboring countries, and you'll find many nods to Mediterranean dishes, as well as Middle Eastern flavors. Duvec is a must-try, especially if you're visiting during a cold month. This is a type of stew, which is very flavorsome. Musaka od Krtola is a type of potato moussaka dish, and cufte are meatballs with a slightly spicy kick.
Most food in Montenegro is quite palatable for fussy eaters, making it an easy destination for the whole family to visit. There is nothing too 'out there,' and it implies a case of figuring out what dishes are.
For instance, there is nothing scary about meatballs! Western foods are also widely available, especially in Kotor and the capital.
Safety
Montenegro is super-safe, and you should have no issues while traveling around this beautiful country. Obviously, be careful of pickpockets in the main towns and cities, as you would do anywhere else.
Regarding possible landmines, while driving around Montenegro, this should not be an issue, as the country declared itself free of mines over the last few years.
Types of Transportation Options
Most towns, cities, and resorts in Montenegro are quite small, so getting around domestically can easily be done on foot. This is the best way to explore, but this is entirely possible if you want to take a taxi. Most drivers will insist on using the meter and, in that case, check ahead of time how much the journey should cost you. Always use marked taxis and bear in mind that the fare might be slightly more in the resorts and capital.
You can travel around the country by rail, but it's not the most comfortable or quickest service around. It is far better to use the long-distance bus network, which is comfortable and very cheap if you book your ticket in advance. Most towns and cities have large bus stations with English-speaking staff.
Backpacking Macedonia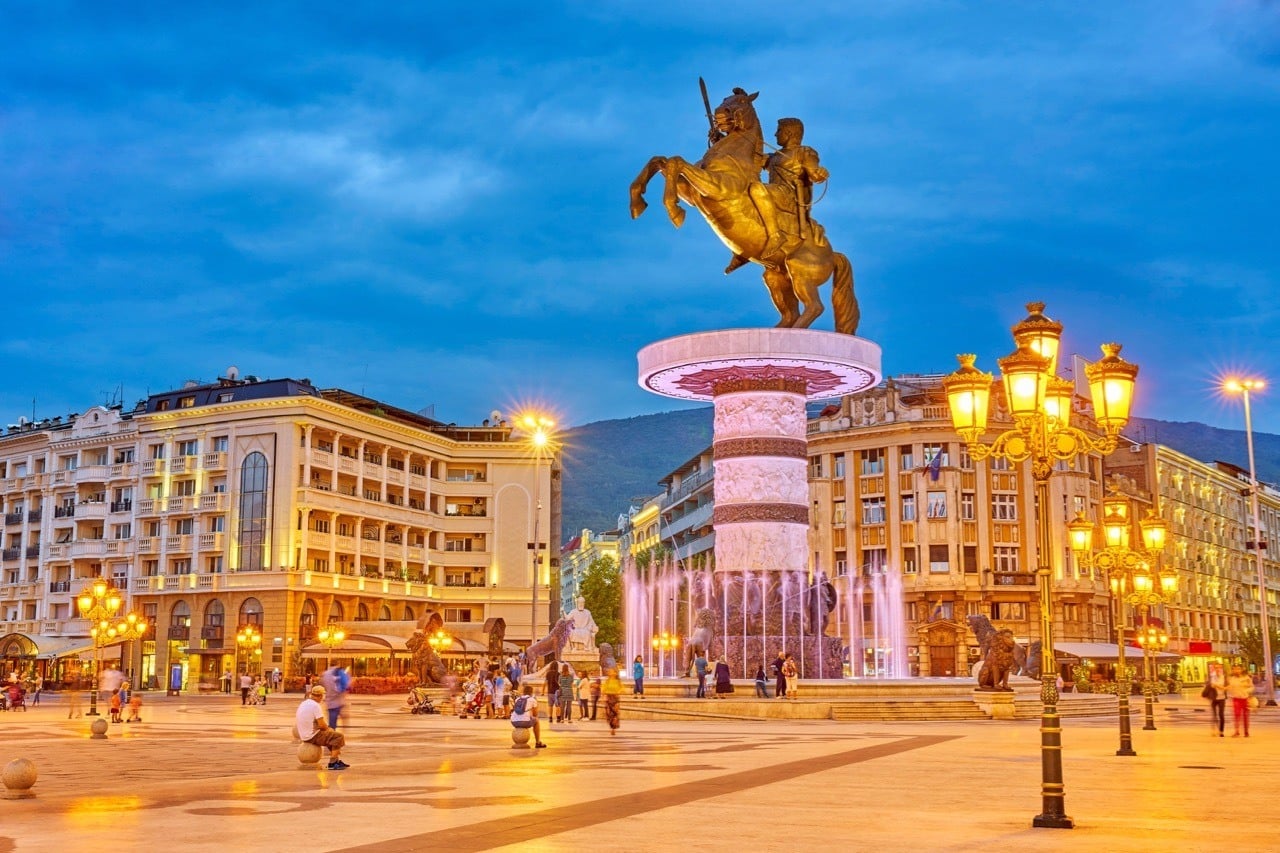 Macedonia is a landlocked country within the Balkan region and is one that will show you some of the best natural sights in the area.
With stunning villages, mountains, lakes, valleys, and hills, you will be able to get some seriously Instagrammable pictures here. While you might think that Macedonia is a little less forward-thinking than the other Balkan countries, because of its lack of western tourism, you'd be wrong!
You'll find everything you need here, and the capital city, Skopje, has plenty for visitors to explore and discover regarding history and culture. The architecture around here is also quite magnificent and dates back to the Ottoman Empire in many areas. The west of the country also has three large national parks, which will make your jaw drop in terms of nature and wildlife. And, you can find a few beaches to frolic in too (no really!).
Language
Officially Macedonian, but you will find English speakers in Skopje and other main towns and cities.
Currency
Macedonian Denar is the official currency of Macedonia.
In the main towns and cities, you will find many currency exchange offices and ATMs.
Visa Rules & Regulations
Macedonia is not part of the Schengen Zone, but it does recognize the visa if you hold one. It is certainly worth checking your Embassy website, as with other Balkan countries, as these do subtly differ according to your country of origin.
Generally speaking, most people are allowed to visit for up to 90 days.
WiFi & SIM Cards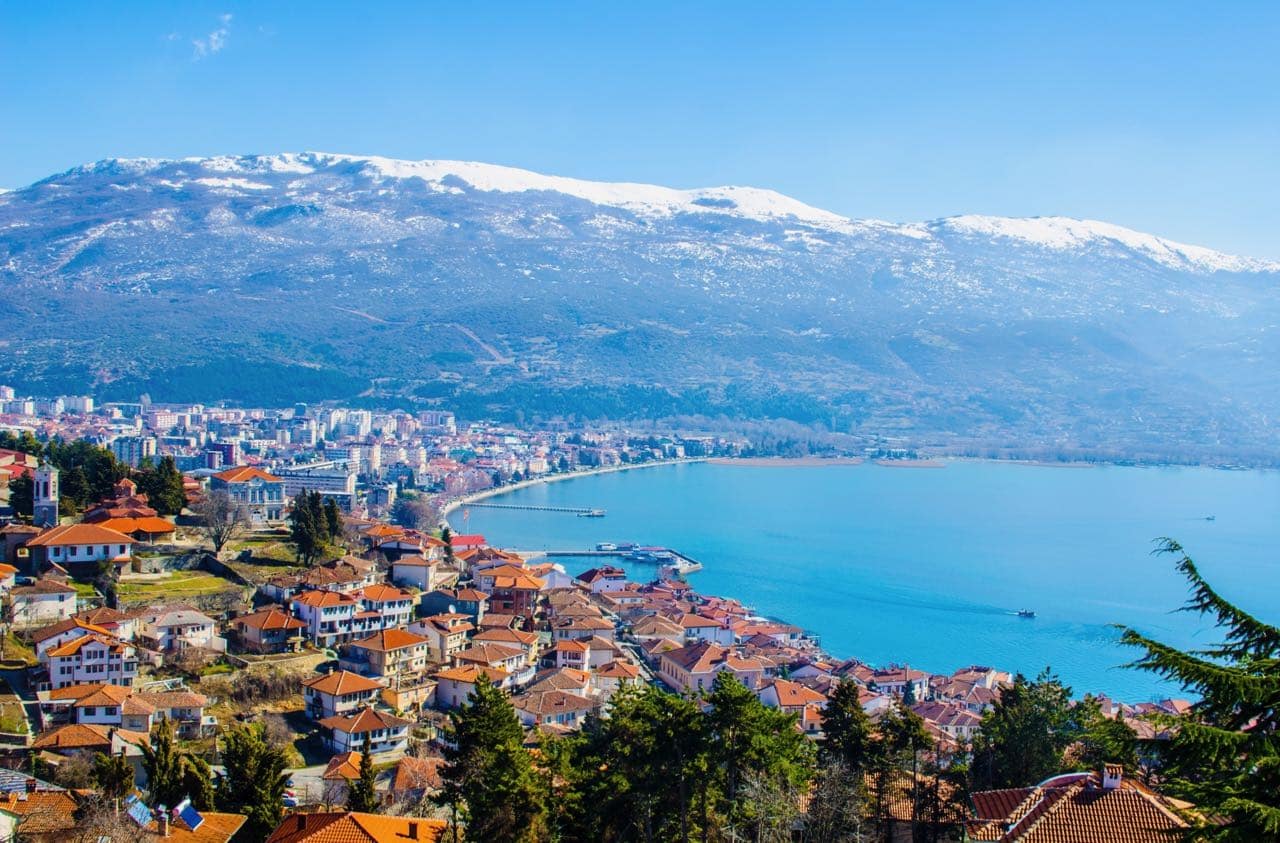 Wifi is widely available across the whole of Macedonia. However, as you near the national parks, you may notice gaps in coverage. In this case, purchasing a SIM card will allow you to connect to the 3G network.
The most common SIM cards in Macedonia are Telekom and VIP. You can purchase these from the airport or supermarkets/phone shops in the capital and large towns.
Religion
The main religion in Macedonia in the present day is Orthodox Christian, although you will find a range of minority religions, including Islam and Catholicism.
Budget & Prices
Prices in Macedonia are very affordable for backpackers, provided you steer clear of major restaurants in the capital and other main towns. Eating locally will cost you very little, and there are several street food options you can try too.
To give you a general idea:
A meal for two including drinks (three courses) – 900 MKD
Coffee or cappuccino – 62 MKD
Local beer – 80 MKD
Litre bottle of water – 38 MKD
Traditional Food
Macedonia food is a real mixture of Mediterranean and Middle Eastern flavors. This means you can pretty much find anything you like, and all of it tastes great.
Turli Tava is a great dish to try and packed with vitamins and flavors too. This is mixed vegetables with meat (usually lamb or beef). Polneti piperki is stuffed bell peppers with a real kick, and sarma hints to the Middle Eastern take on food: cabbage leaves rolled around rice and meat.
While western-style food is available in Macedonia, it isn't as widely available as in some of the other Balkan countries. You'll have no problems finding fast-food chains in the capital, but they might not be as available everywhere else. Again, this isn't an issue if you're keen to try local food and eat quite cheaply as a result.
Safety
As with all other Balkan countries, Macedonia is a totally safe country to visit, provided you keep your usual common sense with you at all times.
If you notice demonstrations taking place, particularly in Skopje, simply avoid them and move on. If you are traveling near the border with Kosovo (in the north), be aware that some groups are active here, but attacks on tourists are infrequent.
Types of Transportation Options
Traveling around Macedonia is quite easy, and there are high-quality bus links which will transport you in comfort and are cheap.
You can use the rail network; however, it can be a little slow, and you have to bear in mind that much of Macedonia is mountainous, which limits things somewhat. There are some towns which are inaccessible via train.
The capital has two large bus stations which have both domestic buses and long-distance options. You can purchase tickets from the bus station, or you can book online for the best deals.
Travel via taxi in Macedonia is quite a common thing. Only ever use marked taxis for your own safety, and avoid getting in taxis which hang around outside train and bus stations, as these are much more expensive. You can get the number of a reputable taxi company from your hostel or hotel, which will always be the cheapest and safest way to travel by taxi. Fares are also by the meter.
In Skopje, you will find shared taxi minibusses, which will wait at the bus station and shout the destination's name. The taxi will leave when the vehicle is full. This is a super cheap way to travel. The capital city also has car rental options if you prefer to travel at your own pace.
Backpacking Serbia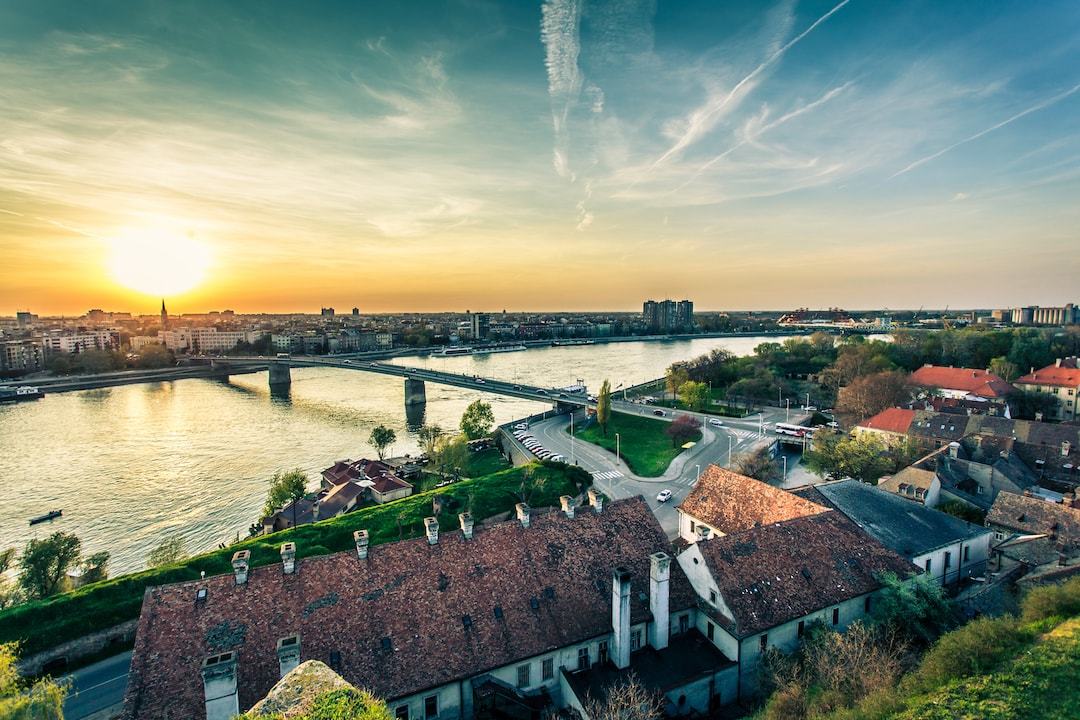 If you're visiting during the winter months, a ski break in Serbia is a must-do! A truly natural country with some amazing scenery, Serbia isn't one of the most visited countries around, but that is what makes it really special in many ways.
Belgrade is a very diverse and unique city, with plenty of history to explore and architecture dating back to the communist era in history. Kalmegdan Park is a must-visit, and this is where the former fortress was situated. This has nods to Byzantine, Roman, and Ottoman history, and if you venture further to Stari Grad or the city of Novi Sad, you will find even more historic buildings to explore.
Language
Serbian. You will hear other Balkan languages widely spoken around the various destinations and English in Belgrade especially.
Currency
Serbian Dinar. ATMs are widely available in Belgrade and major towns and cities.
Visa Rules & Regulations
Most visitors can stay for up to 90 days but do check with your embassy for specifics relating to your country of origin. Serbia isn't currently within the Schengen zone. If you have a stamp from Kosovo in your passport, you may have issues entering Serbia so keep that in mind when planning your route.
WiFi & SIM Cards
There are no issues with access to wifi in Belgrade and the main towns across Serbia. If you want to access 3G and use your phone freely, you will need to purchase a SIM card. The most common type is VIP, Telenor, and MTS. You can also purchase a dongle that attaches to your laptop or tablet.
Religion
The Serbian Orthodox Church is the main religion in the country.
Budget & Prices
Serbia is a very budget-friendly country for visitors, and even in Belgrade, you will find low prices on food and drinks. This is another hotspot for those seeking cheap weekends away and stag parties, so nightlife prices are quite low compared to some other nearby places.
To give you a general idea:
Meal for two with drinks (three courses) – Around 2300 RSD
Coffee or cappuccino – Around 130 RSD
Local beer – Around 150 RSD
A liter bottle of water – Around 85 RSD
Traditional Food
Food in Serbia is influenced by every country around it and hints of the Middle East. Very meat heavy, it is also hearty and truly delicious, so be sure to try a few local dishes to give you a 'taste' (pardon the pun) of the country's heart.
Sarma is very commonly found in Serbia, e.g., vine leaves filled with meat and rice. You'll also find something called karadjordjeva snicla, which is a schnitzel served with tartare sauce. Prebranac is also a favorite during the winter months and is a hearty bean soup/stew.
Again, western-style foods are everywhere, especially in Belgrade, but they will cost you considerably more. If you're trying to keep costs low, stick with traditional foods and follow the locals.
Safety
Very safe, Serbia is ideal for any type of traveler, backpackers included. Again, keep your wits about you, use your common sense, and simply avoid any demonstrations if you do happen to see them. If you encounter these, it is likely to be somewhere in Belgrade; however, they aren't common.
Types of Transportation Options
Serbia's transportation network is very well developed, and getting around is no issue at all. In Belgrade, you will find the Beovoz, the urban railway network, but you can also use local buses for a meager price. The Beovoz is best because you don't have to deal with traffic, which can be high in Belgrade during rush hour.
Getting around the country is relatively easy, as there is a well-established rail network and long-distance buses. The buses usually work out a little cheaper than the trains, but it is possible to get discounts and bargains if you shop around and book online.
If you happen to use a taxi, be aware that prices are considerably higher in Belgrade. It is also essential that you check you are getting into an official taxi for your own safety and cost-effectiveness. As with all our other countries mentioned so far, have an idea of what the journey should cost, and make it known that you have this knowledge.
Backpacking Bulgaria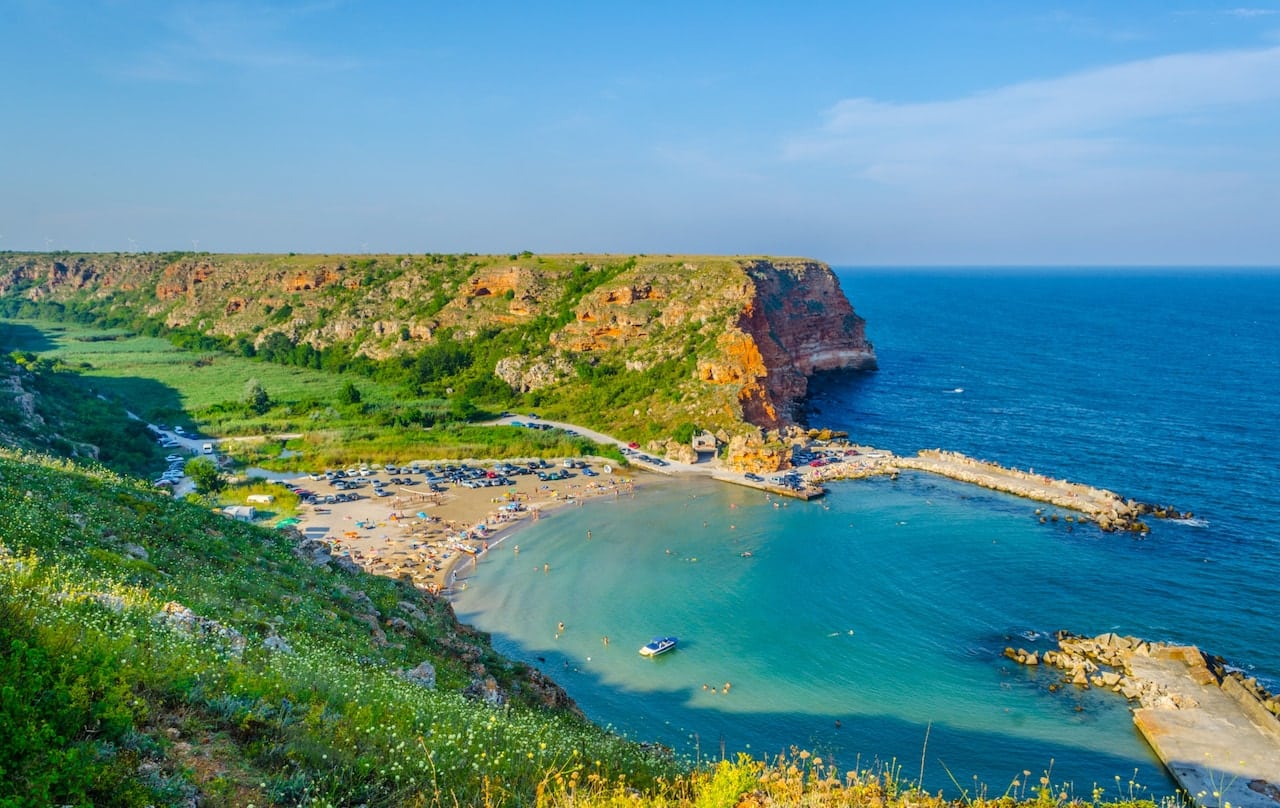 Ohhhhh Bulgaria. Ideal for ski holidays during the winter months and beach breaks during the summer, Bulgaria is also home to some fantastic history and architecture while being a friendly and welcoming country.
Sofia is the capital, which is a really fascinating city, no matter what you're interested in. Prices are pretty low here regarding eating out and nightlife, which is why so many people choose to head here for the weekend at least. Overall, Bulgaria is known for being low-cost.
The Black Sea coastline is stunningly beautiful, and you also get to check out the Danube River and those huge mountains we mentioned earlier. Packed with influences from all major empires throughout history, even the capital city has a major history, dating back to the 5th century BC.
Language
Officially Bulgarian, but you will hear many other languages too, including Turkish and English. In the tourist resorts, ski resorts, and in Sofia, English is very widely spoken.
Currency
The Bulgarian Lev is the official currency. Again, you will find ATMs quite widely. You may also find that the Euro is accepted in certain places, but don't rely on this as a certainty, as it is quite hit and miss.
Visa Rules & Regulations
Bulgaria is currently not in the Schengen zone, and while there are a few anomalies, most visitors can stay for up to 90 days, in a 180 day period. Be sure, check with your embassy for specifics on your country of origin.
WiFi & SIM Cards
Wifi is available widely across Bulgaria, and all restaurants, resorts, hotels, hostels, etc., will have access. If you want to purchase a SIM card for your cell phone, then Telenor, Vivacom, and A1 Bulgaria are the main choices for you to look at.
Religion
Bulgarian Orthodox is the main religion found in Bulgaria. However, you will also easily find Catholics, Christians, and Muslims across the country.
Budget & Prices
Prices in Bulgaria are very low, and they have been for many years. For this reason, Bulgaria remains a holiday hotspot for many people and another of those city break places that everyone loves for cheap beer! Sofia is low-cost for eating out and nightlife, and while the main holiday resorts, such as Sunny Beach, are higher regarding tourism costs, if you avoid the main restaurants and stick to local places, you should find price tags are far less.
As a general guide:
Three-course meal for two people – 40 BGN
Local beer – 2 BGN
Coffee or cappuccino – 2 BGN
One liter bottle of water – 1 BGN
Traditional Food
Bulgarian food at its heart is very meat-orientated and hearty, and that makes it delicious!
Of course, western-style foods are very prevalent in the main tourist resorts and Sofia itself, but you will pay more if you choose them. Instead, opt for local dishes. Kebabce is a long, grilled kebab that is as filling as it is delicious. If you love moussaka, be sure to try the Bulgarian version, called musaka. This is made of pork, potatoes, and eggs, and it is a national treasure, but if you're feeling adventurous, try shkembe chorba, which is a spicy tripe soup!
Safety
Bulgaria is super-safe, so you should have no issues, provided you keep your common sense to the fore. Again, the biggest issue is pick-pocketing in the main resorts and cities, especially Sofia. Don't flash the valuables, and keep your bag close to you at all times.
Types of Transportation Options
Getting around Bulgaria is very easy and quite cheap in many ways. You can cut down on time if you want to fly, and there are airports in Sofia, Burgas, Plovdiv, and Varna. Of course, this will cost you more cash, so you should probably stick to long instance buses or trains. These are cost-effective and very comfortable.
Rail will show you the best of the scenery; however, it will be slower than the bus. The bus also runs much more frequently. All major towns and cities have bus and railway stations, so you can simply find the best option for you.
If you're going for taxis around short distances, be aware that the main tourism problem of taking the scenic route is alive and well in Bulgaria, especially across the tourist resorts and Sofia. You should ask for the price before you get in, but if they insist on the meter to make sure you know how much the journey should cost you. Stick to marked taxis, and have the number of a reputable company in your phone for extra safety and low prices.
Backpack Slovenia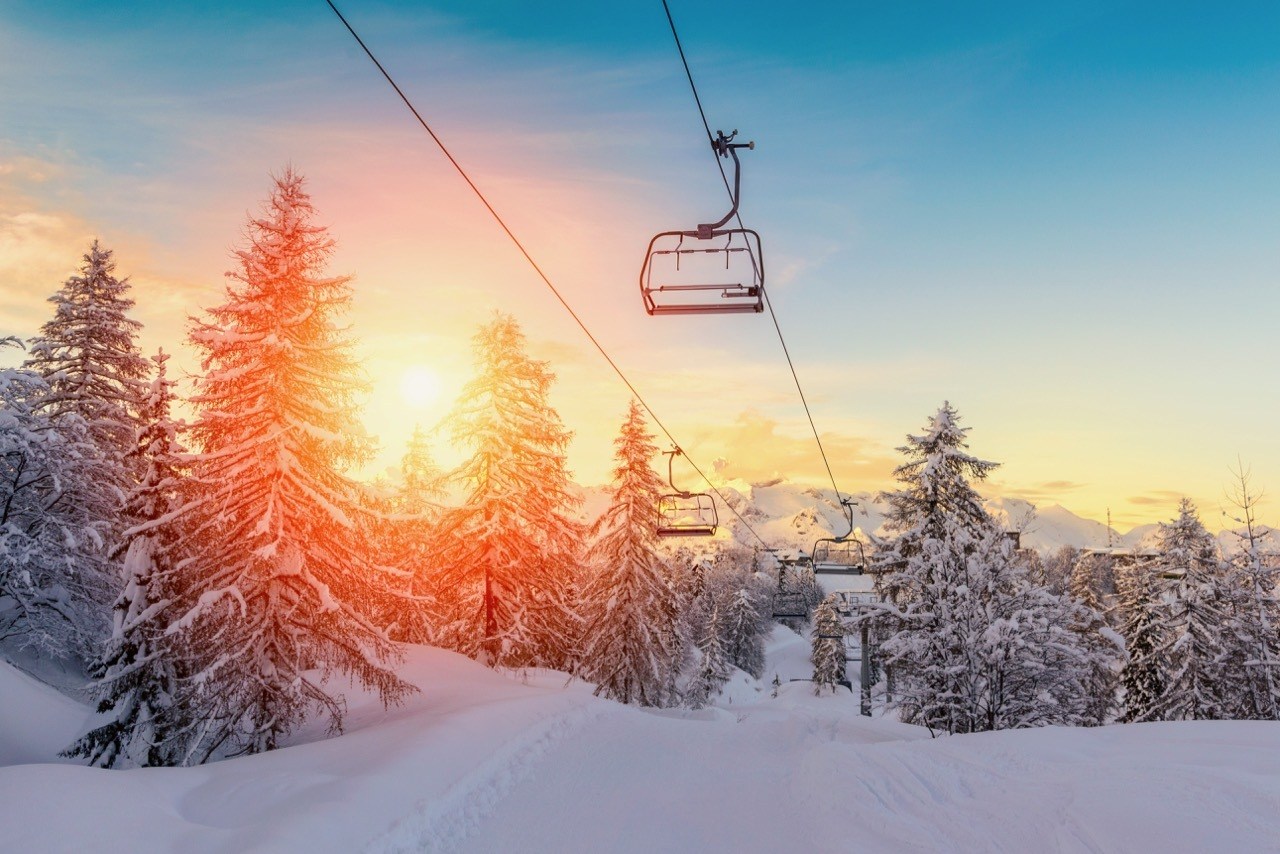 The natural beauty you will see in Slovenia second to none, and the lack of major crowds will be such a refreshing change if you've visited Croatia first!
Slovenia is known for its nature, and we're talking about excellent ski resorts, mirror-like lakes, and huge mountain ranges. Balkan backpackers who love nature photography, hiking, or generally gazing in wonder will absolutely love it here!
A few highlights include Triglav National Park, Postojna Cave, and Lake Bled. The latter is home to hot springs and a huge medieval castle. Be sure to head to Ljubljana's capital, where you can check out medieval architecture and history. If you want to soak up the sun on a beach, it has to be Portoroz Beach, on the Adriatic coast.
Language
Officially Slovenian, but you will find Hungarian and Italian also widely spoken. In large towns and cities, English is also very common.
Currency
Euro. ATMs are very widely available in large towns and cities.
Visa Rules & Regulations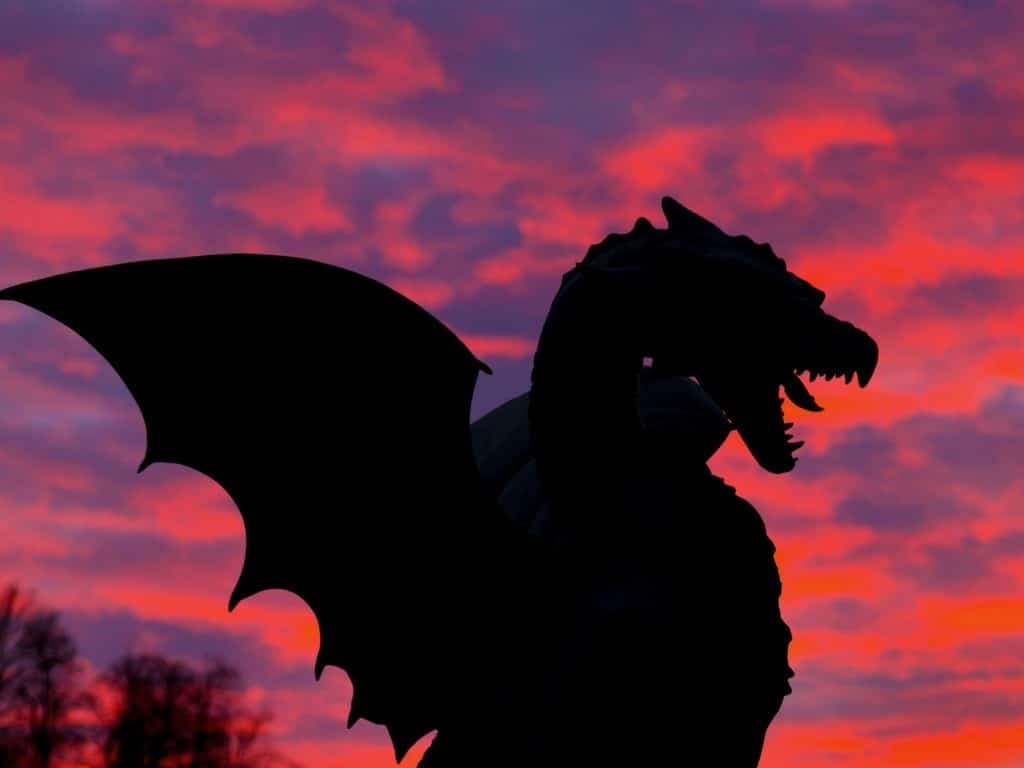 Slovenia is part of the Schengen Zone, and to check the specific visa requirements for your country of origin, it is best to head to your Embassy website.
WiFi & SIM Cards
Wifi is quite easily accessible in Ljubljana, Bled, and the other major towns; however, in smaller, off-the-beaten-track towns, you might struggle to find widespread wifi coverage. For this reason, many backpackers choose to purchase a pay-as-you-go SIM card to make use of 3G coverage.
There are several to choose from, but currently, Telekom Slovenije, A1, and Telemach Mob are your main options. You will see T2 cards, but these do not offer pay as you go.
You can also use this TEP-Wireless as we do – and you can take it with you to other countries as you go.
Religion
There are many different religions in Slovenia, but the main ones you will find are Christian-based.
Budget & Prices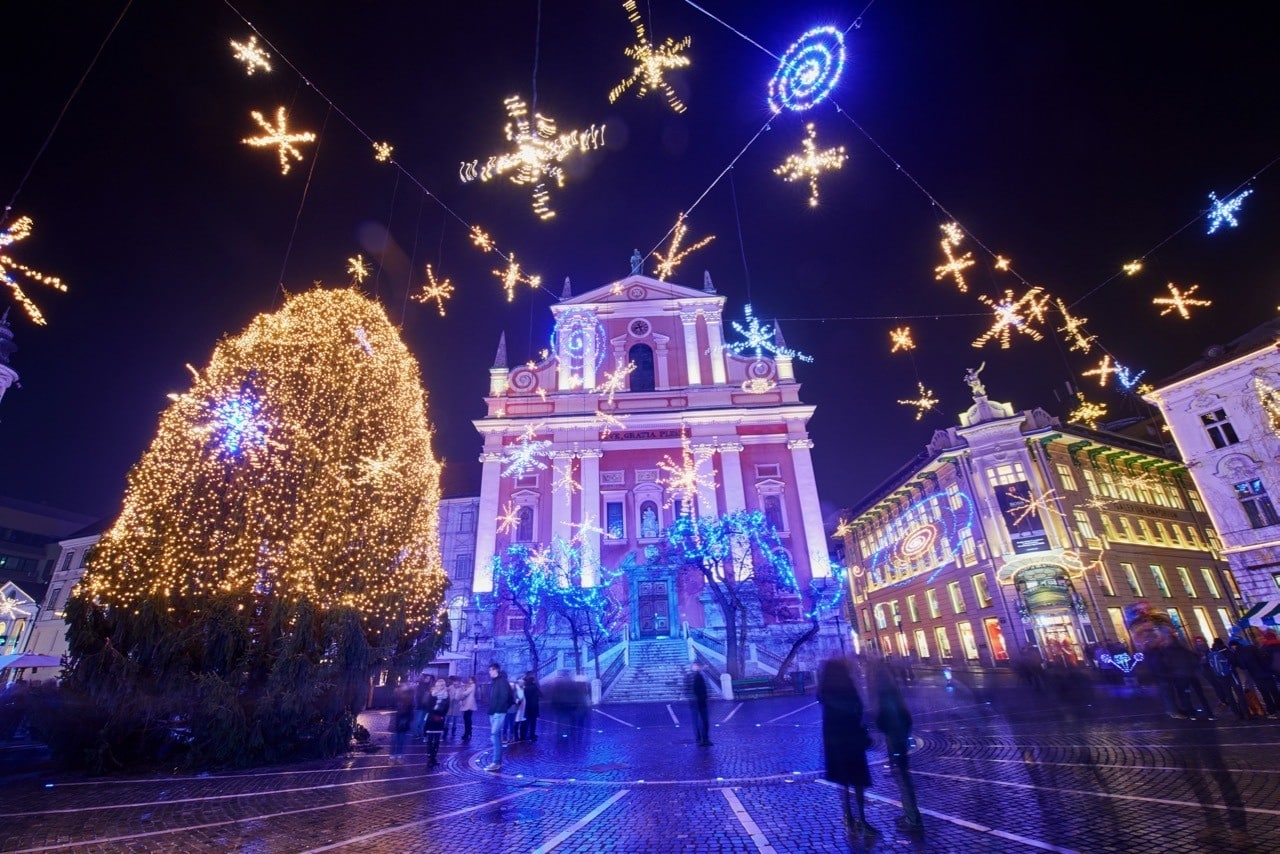 Ljubljana is known for its cheap alcohol prices, and it is a stag party hotspot. If you're considering partying it up, that is probably the best option in terms of a cheap night out!
The capital is more expensive than the rest of the country. However, you may come up against some pricey restaurants with views over Lake Bled. Traditionally, however, Slovenia is quite a low-cost country and much lower in price compared to Croatia.
A few examples include:
Lunch in a city with a drink – Around 9 Euros
Basic dinner for two – Around 25 Euros
Coffee of cappuccino – Around 2 Euros
Local beer – Around 2.50 Euros
Traditional Food
Ljubljana will show you a wide range of western choices should you want them, but local cuisine is definitely there to be enjoyed. Slovenian dishes are hearty and meat-based, with Carniolan sausage (krajnska klobasa) a favorite.
This is a sausage that is made of pork and seasoned with garlic and other spices before being smoked. Delicious. Bleki is a pasta dish you should try, and struklji is a favorite you will see everywhere. This is a kind of dough that is stuffed with both sweet and savory choices, depending on your taste. If you have a sweet tooth, be sure to try Bled cream cake, for sure.
Safety
Overall, Slovenia is a very safe place to travel, other than the usual petty theft and pickpocketing issues that arise in all countries, especially when backpacking around the world across large cities.
For that reason, keep your bag and belongings close to you wherever you are, but especially in Ljubljana and Bled. We mentioned demonstrations and gatherings before, and these do occasionally happen. If you see one, simply avoid it, and you should be fine.
Types of Transportation Options
Getting to major towns and cities is quite easy, thanks to several long-distance coach services that run between destinations. There are also rail links, too, if you prefer a more scenic route, as trains will generally take you across some rather jaw-dropping landscapes.
Of course, if you prefer to rent a car, you can certainly do that, and the roads in Slovenia are very high-quality. You may notice congestion during the summer months, especially if you head towards the Adriatic coastal section or around Lake Bled.
Hiring a bicycle is a good way to get around towns and cities themselves, and there is a real push in Slovenia to go 'green' and be more cycle-friendly. You can hire a bike from many local companies or from your hotel/hostel reception in many cases.
If you choose to use taxis in Slovenia, do be aware that these can be expensive, and there can be the odd tourism con, e.g., taking tourists on the long route and charging them more. Have an idea of how much your route should cost you (ask a waiter or a receptionist in your hostel), and secure the price before you get in. If the driver insists on using the meter, make it quite clear that you know how much it should cost and how to get there. Taxis in Ljubljana and Bled are very plentiful, but always make sure you use official, marked taxis only.
Ready To Backpack In The Balkans?
We've covered a tremendous amount of information for backing the Balkans, and by now, you should be chomping at the bit!
Are you ready to backpack your way around this stunning part of the world?
Share