Privacy & disclaimers →
One Day In Mostar: Plus What You Need To Know Before You Go
Mostar is one of Bosnia and Herzegovina's most beautiful cities and a top attraction in the Balkans. It's rich in culture, history, and beautiful buildings. Whether you plan to stay for a few days or visit on a day trip from nearby Croatia, Mostar is definitely worth a visit.
However, before you visit, you should know a few things in advance.
There's Plenty To Do In Mostar In One Day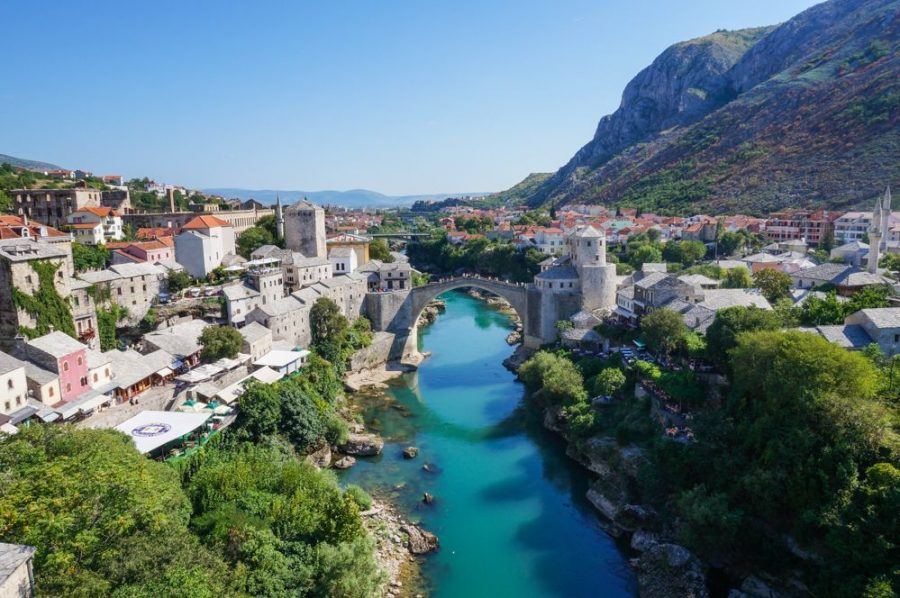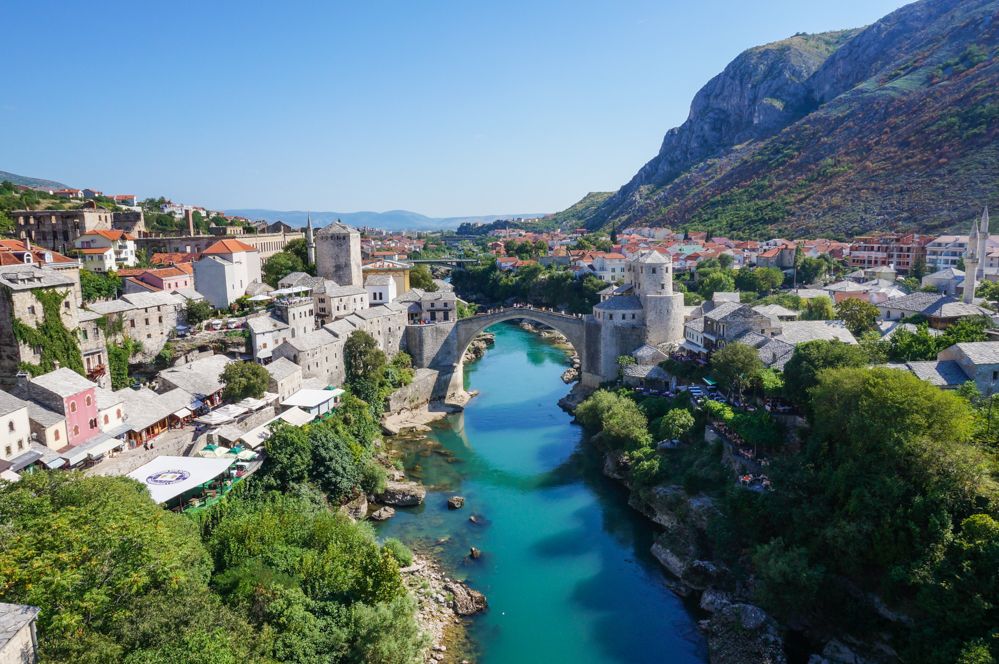 It's totally doable to see all the major attractions of Mostar in just one day. That's precisely why it's such a popular day trip destination from places like Dubrovnik, Split, and Sarajevo. There are plenty of organized bus tours that can take you there and back, or you can rent a car yourself and enjoy some more freedom on your journey (even take one of these excellent day trips from Mostar on your own).
If you leave early enough, you can even swing by other incredible destinations like the Dervish Monastery in Blagaj or the historic village of Počitelj, both of which are recommended day trips from Mostar.
Anyway, if you're planning on spending one day in Mostar, this is what your day might (or should?) look like. These are some of the absolute Mostar highlights.
The Stari Most
A visit to Mostar should start with the city's one-star attraction. The Stari Most, known in English as Old Bridge, is in the very heart of the old city center. Spanning the beautifully clear Neretva River, this is one of the most iconic landmarks in the entire Balkan region. Just seeing and walking across this world-renowned bridge makes spending a day in Mostar worth it.
The visitor center is also near the Stari Most. Pay a visit for more in-depth information, and pick a city map. It'll help you navigate the winding maze of ancient streets in the Old Town of Mostar, a UNESCO World Heritage Site.
Bustling Bazaars And Beautiful Mosques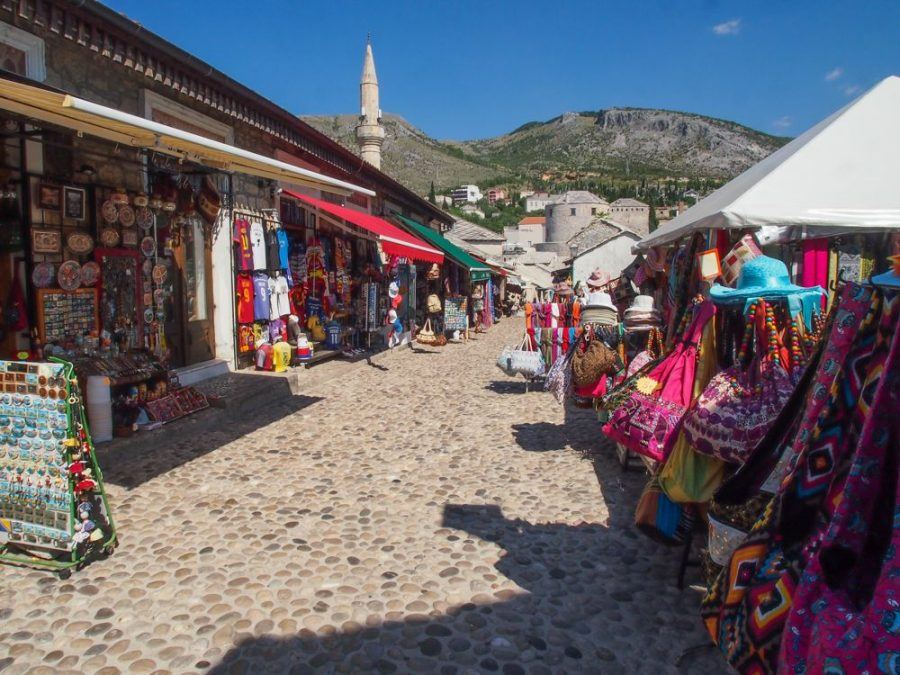 As its name suggests, this bustling street is filled with stores selling all kinds of copper objects, from bracelets and other jewelry to kitchen tools and decorations. It wouldn't be a bazaar if there weren't an abundance of oriental rugs and other things being sold as well. This is a super-fun street (with cobblestones!) to walk through. If you're into shopping, you could spend hours browsing the shops. Needless to say, this is the perfect place to pick up some Mostar souvenirs.
Historically, Mostar has always been a city home to various ethnicities and religions. You'll find churches, synagogues, and mosques here. The minarets of the latter are prominent features of the Mostar cityscape. Just behind the far end of Coppersmith's Street, you'll come across the Koski Mehmet-Pasha Mosque. This striking mosque is open to the public, and you're strongly encouraged to visit it. You can climb one of the minarets for a spectacular view of the Old Town.
Mostar Food And Drinks
After all that urban exploration, you might like to refuel at a local restaurant or bar. Luckily and conveniently, you'll find plenty of those at Male Tepa and Braće Fejića, which are basically the northern extension of Coppersmith's Street.
This vibrant boulevard is home to many eateries and watering holes, the perfect spot to finish off your day in Mostar with some typical Bosnia and Herzegovina food. If you're feeling like a party, there are also some nightlife options in the area.
TRAVEL COMPANIES WE USE AND TRUST
You Need Proper Training To Jump Off The Bridge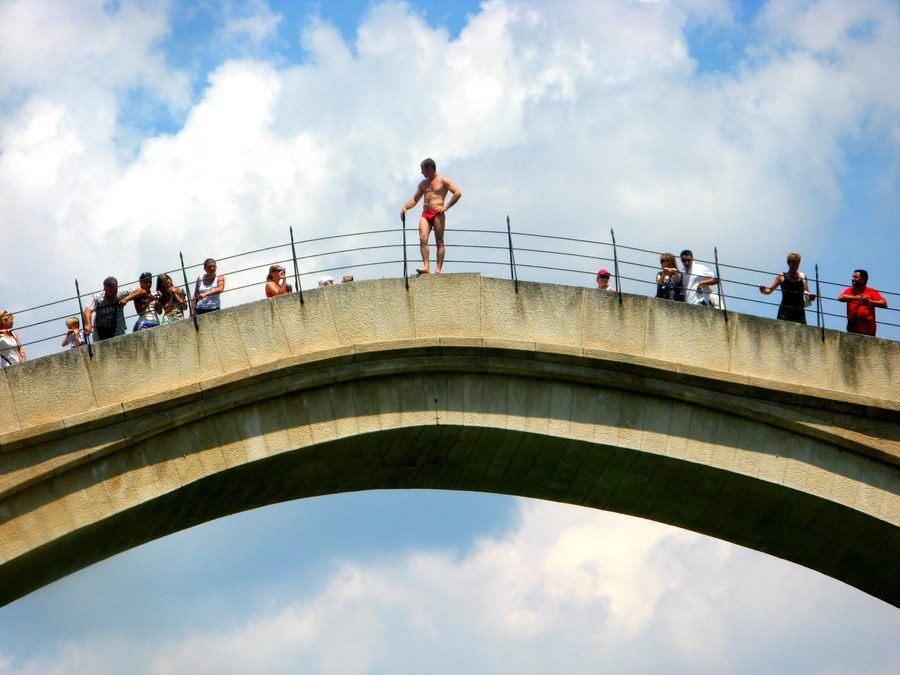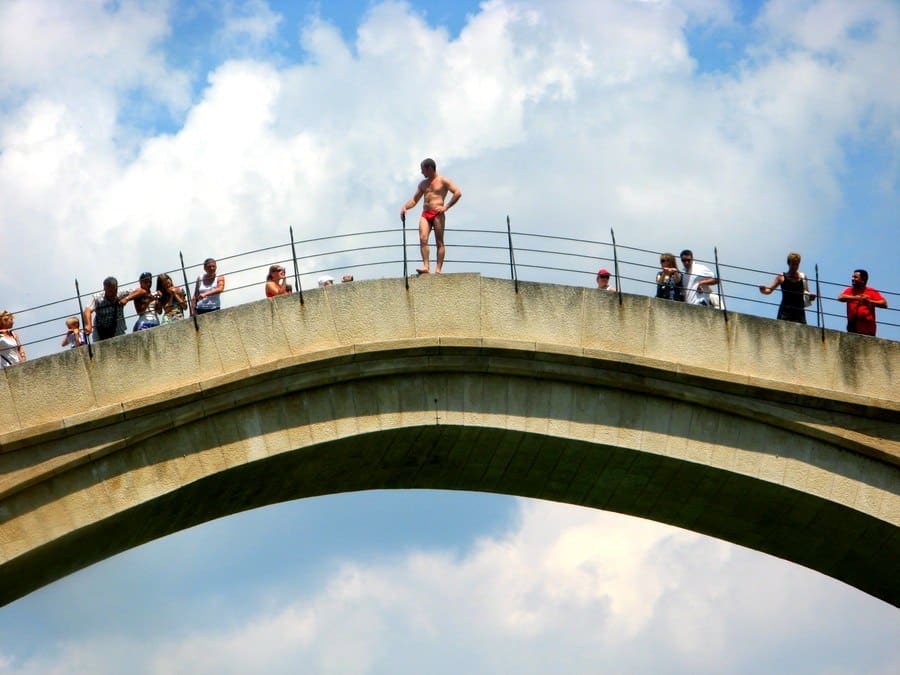 Mostar's Stari Most is an iconic landmark in the city and is famous for the (primarily male) divers that plunge off its ledge.
While tourists can join them, you need to be trained first. The divers club will train you how to jump properly into the churning waters below without injuring yourself for a fee.
The bridge is about 24 meters above the water (depending on water levels), and the water below is cold with a strong current. It is dangerous, and jumpers have died taking the plunge. However, if you decide to go ahead and pay for training and complete the jump, you will get a certificate and your name in the official book.
The Stari Most Today Is Not The Original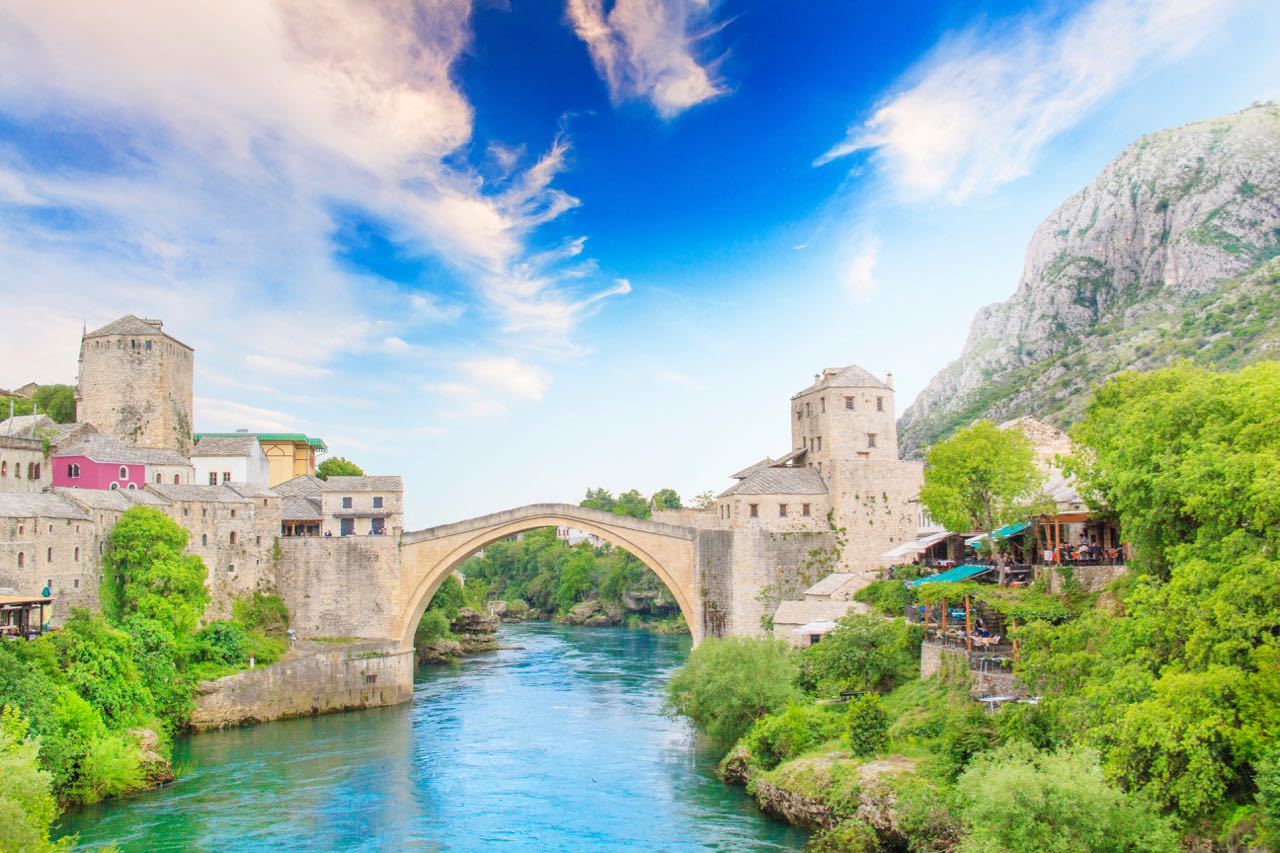 Mostar's famous landmark was destroyed during a war, blown into pieces.
Some of those pieces were salvaged by the divers, and many line the shore acting as seats for those watching the divers. The old bridge was rebuilt following the original design in 2004. If you are interested in learning more about the bridge, be sure to visit the Old Bridge Museum.
If you are interested in seeing photos of Mostar during the war, check out the War Photo Exhibition.
You Can't Just Hike Through The Hills Alone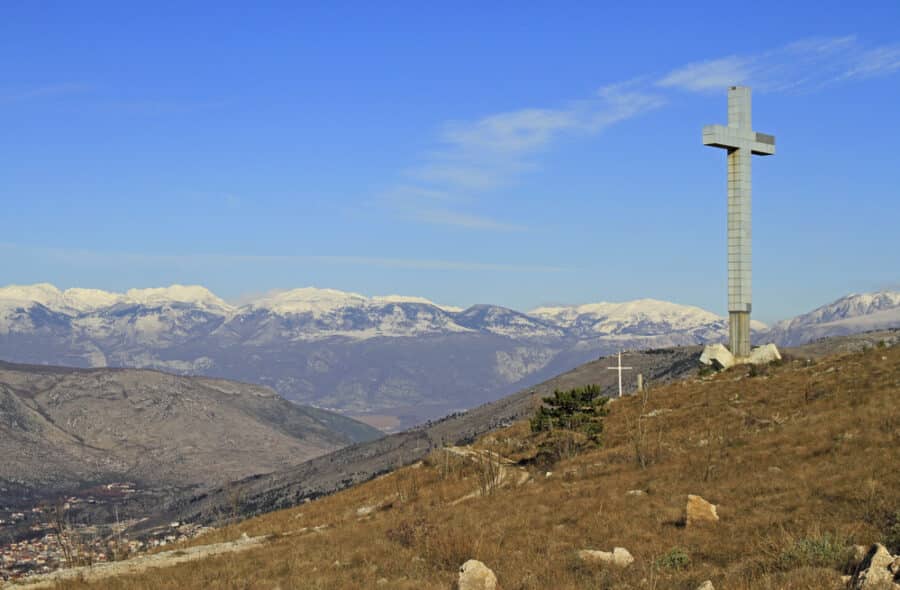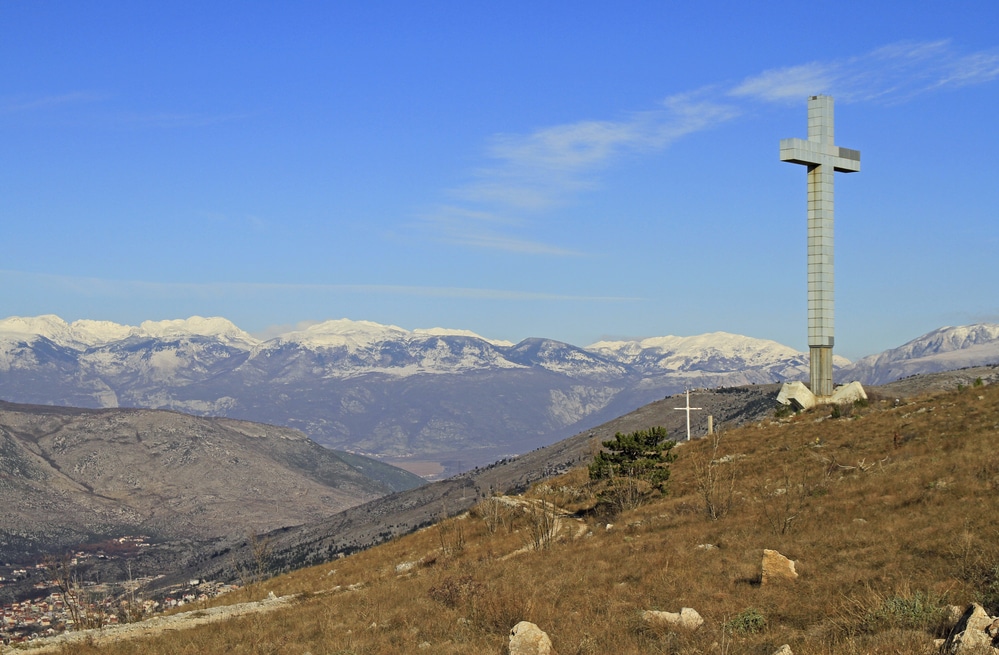 If you look out into the distance, you will notice that Mostar is surrounded by hills, many of which look perfect for hiking.
However, these hills are still full of landmines making them incredibly dangerous. There are safe paths for those who still want to hike, but it is recommended that you go with a guide who knows the way. Even then, make sure not to stray.
Most Locals Do Not Want To Talk About The War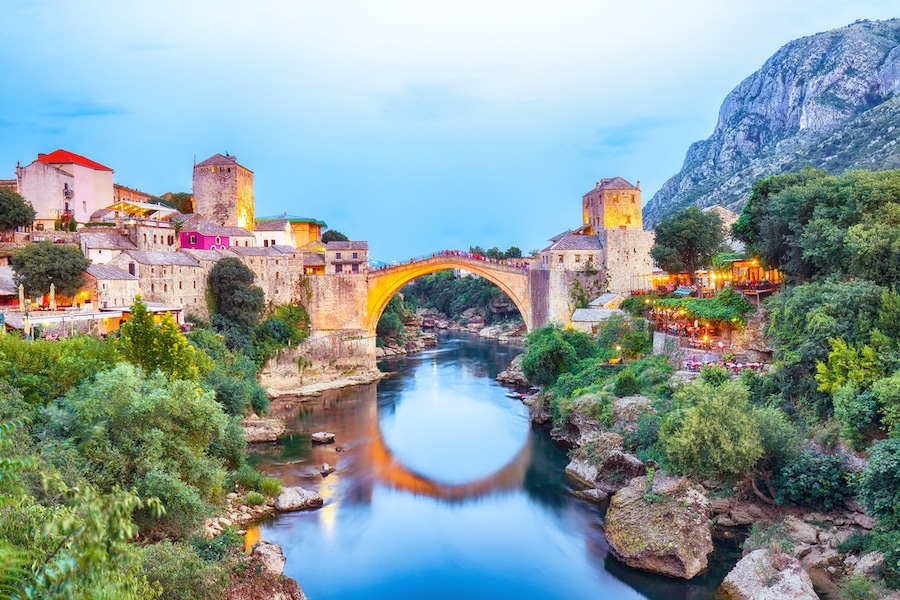 War tourism is quite popular in Mostar, but it's been 25 years since the city was at war, and many residents still remember it and lost friends and family members during that time.
If you are interested in the stories, take a tour. The guides will tell you all the history, facts, and likely even personal stories. But please don't press the locals unless they offer to tell you.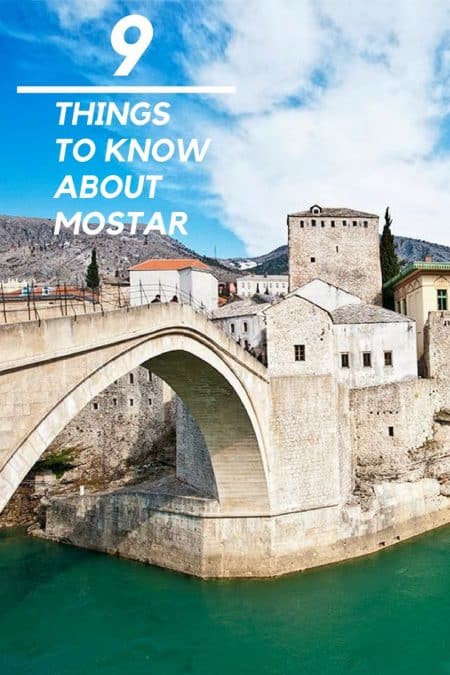 The City Is Still Very Divided
The war may be over, but the city still has animosity. There is still a physical divide; the Bosniak side to the east, the Croat side to the west.
The central divider is Boulevard Dr. Ante Starcevica, and those on one side rarely cross to other. There are separate schools, churches, and even separate post offices.
Should you, as a tourist, travel both sides, you will notice a difference.
Visiting The Sniper Tower Is Considered Trespassing (Everyone Still Does It)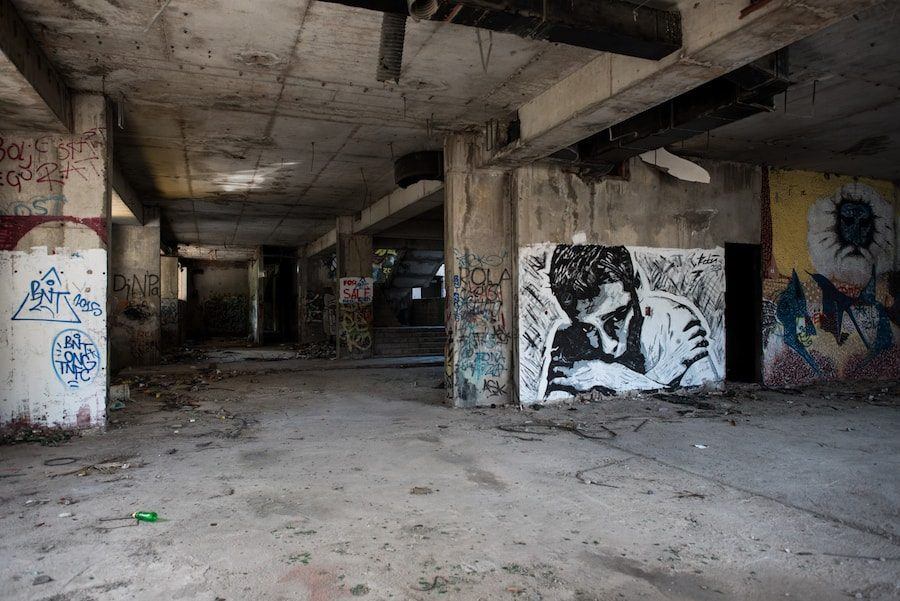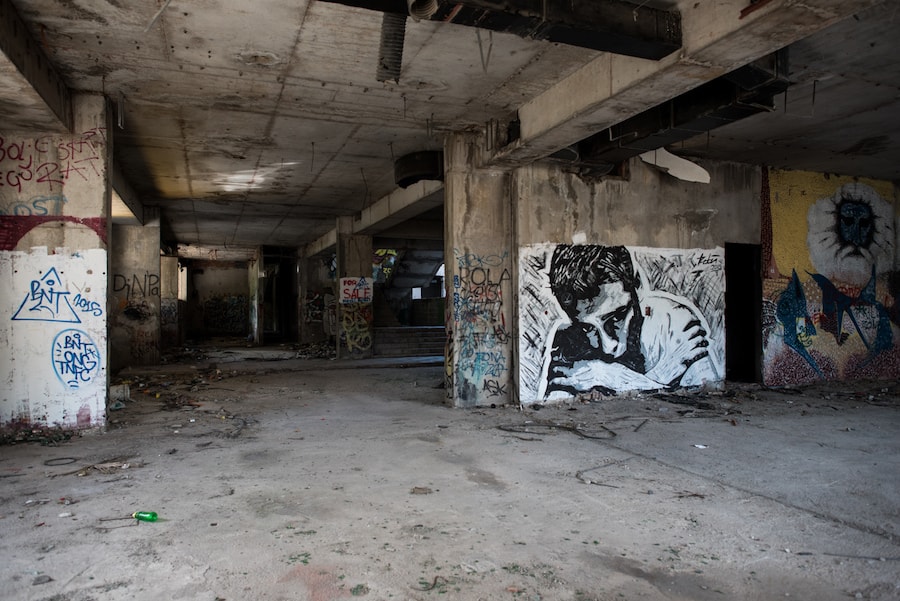 If you are familiar with the war, you will know about the sniper tower (I am unfamiliar with the history to give you specifics). Today the building is an empty shell filled with smashed glass, chunks of concrete, and plenty of graffiti.
While it may not be legal, I recommend hopping the wall at the back and exploring the abandoned tower. It's an incredibly atmospheric place that will help you better understand the horrors that happened. Just make sure to go during the day, while you can see. Plenty of open spaces, especially on the stairs, can be pretty dangerous.
Yes, You Can Swim In The River. But You Might Freeze!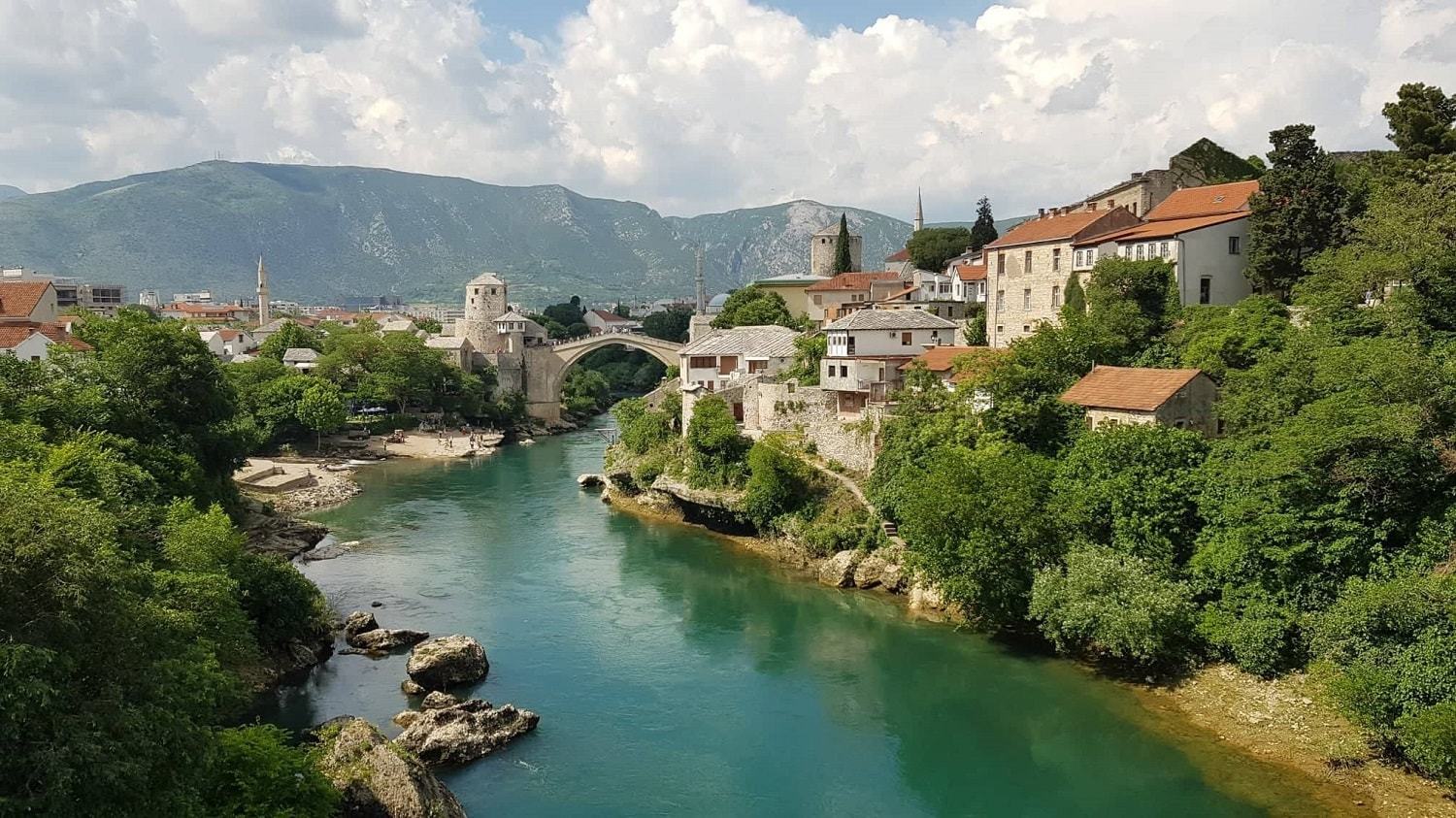 It can get scorching in Mostar, making the River Neretva look incredibly attractive to take a dip.
You can, and many do, swim in the river on hot days. But it's cold. The Neretva is one of the coldest rivers globally, averaging about 8 degrees Celsius in summer.
If you decide to take the plunge, it is recommended that you splash your body first to adjust a little bit before submerging yourself.
You Don't Have To Climb For Amazing Views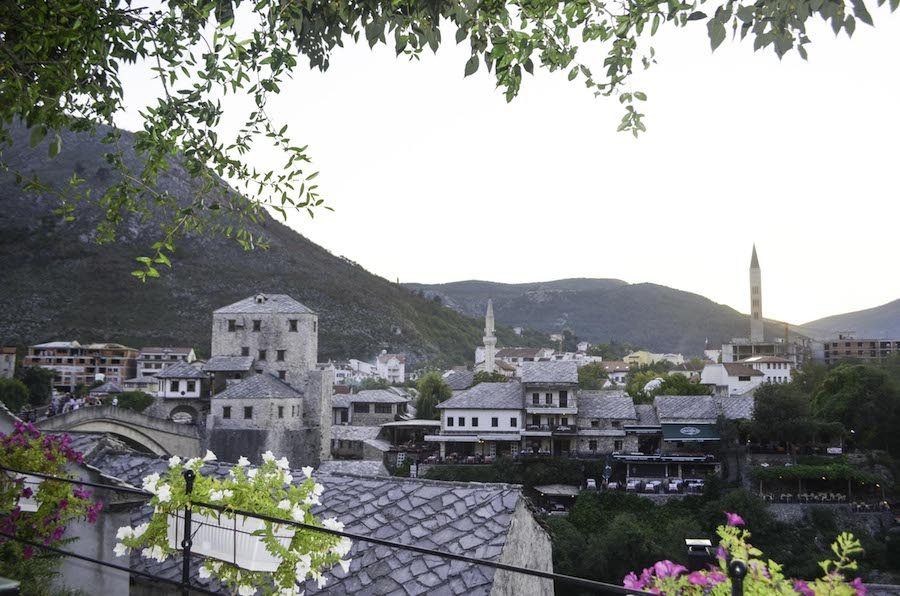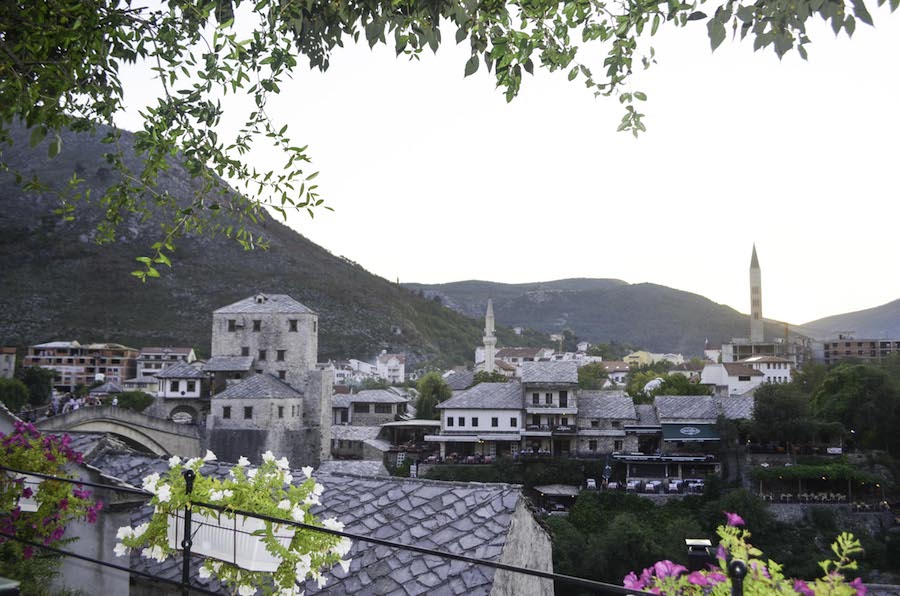 Most people head up to the Koski Mehmed Pasa Mosque tower for views of the city. Granted, the views are spectacular, but there are many stairs to climb, and perhaps not an easy feat for everyone.
In this case, I recommend heading to Bjeli Bar Terasa, grabbing a cold drink (or coffee), and taking in the view. From here, you are above the crowds with a clear view of the river, the bridge, and some of the city. It's especially beautiful at sunset.
Bosnian Coffee Culture Is Huge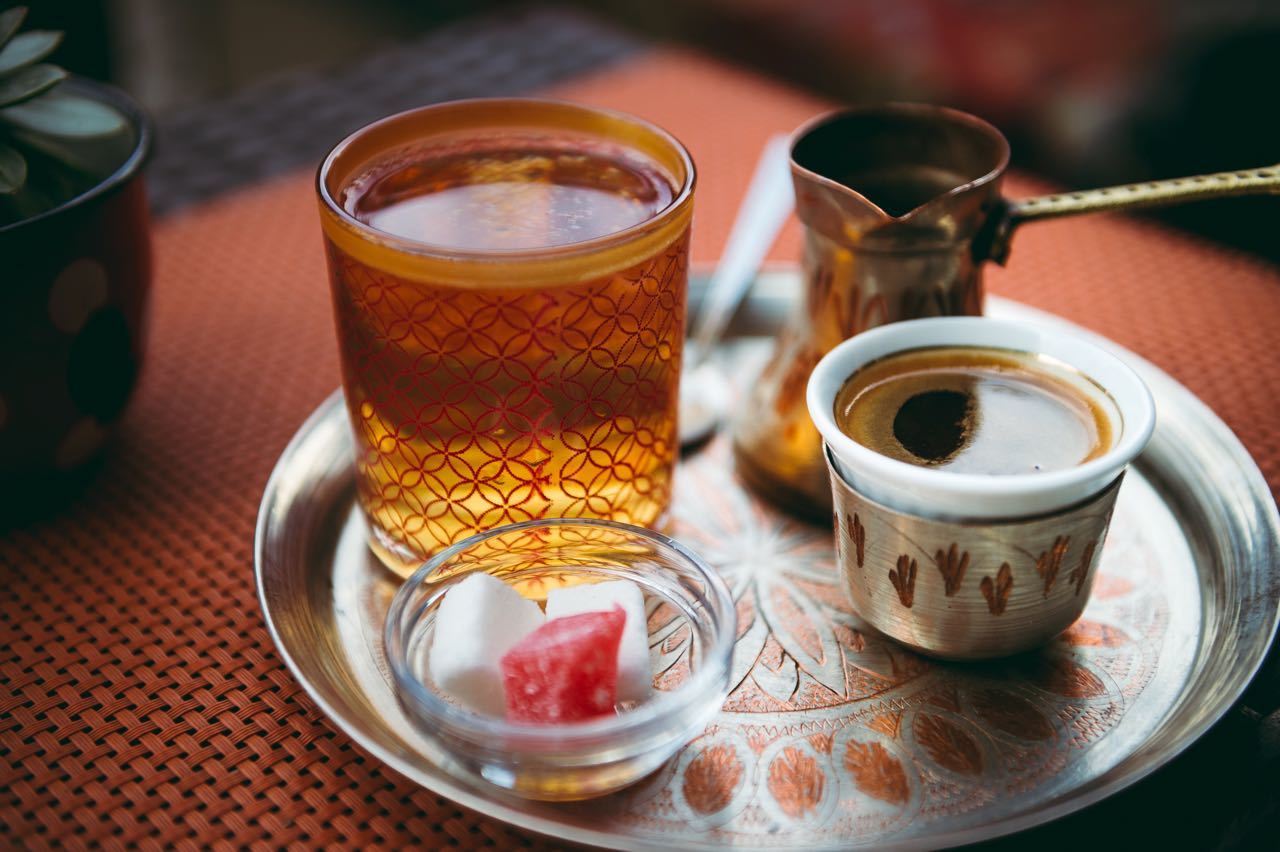 Bosnian coffee is not just a drink. Preparing it and drinking it is a local custom meant to be enjoyed slowly and among friends. If you drink too quickly, you are actually 'punished' by tasting the grounds.
Drinking slowly and waiting the appropriate time for everything to mix ensures the perfect cup of Bosnian coffee.
Mostar is a unique and beautiful city and an absolute must-visit when you are in the area. Hopefully, these tips have provided you with some extra information and tips to make the most of your time.
MORE BOSNIA-HERZEGOVINA TRAVEL IDEAS