Some posts contain compensated links. Please read this disclaimer for more info.
How To Spend Two Days In Split
Written by travel writer Kim-Ling Richardson who hopes to inspire fellow travelers and allow non-travelers to live vicariously through them and thier blog.
Split is one of those "can't miss" cities in Croatia, especially if you plan to do any sailing on the Dalmatian coast. In fact, Split is a city included in most of Croatia's favorite travel itineraries, so we aren't the only ones who think it's one of Croatia's gems. Kim-Ling of Travel-Ling shares our love for Split after her recent travels to Croatia, and we are excited to share her guest post with ideas on how to enjoy the best of the city when you're on a time crunch!
Split is a picturesque combination of rich Roman history, charming harbor scenery and stunning natural surroundings. For those visiting Croatia, Split is easily connected to other cities by air, sea and road. Whilst it's every traveler's dream to spend more time in a city, realistically not many of us have that luxury. So, here's how we recommend you spend two days in Split.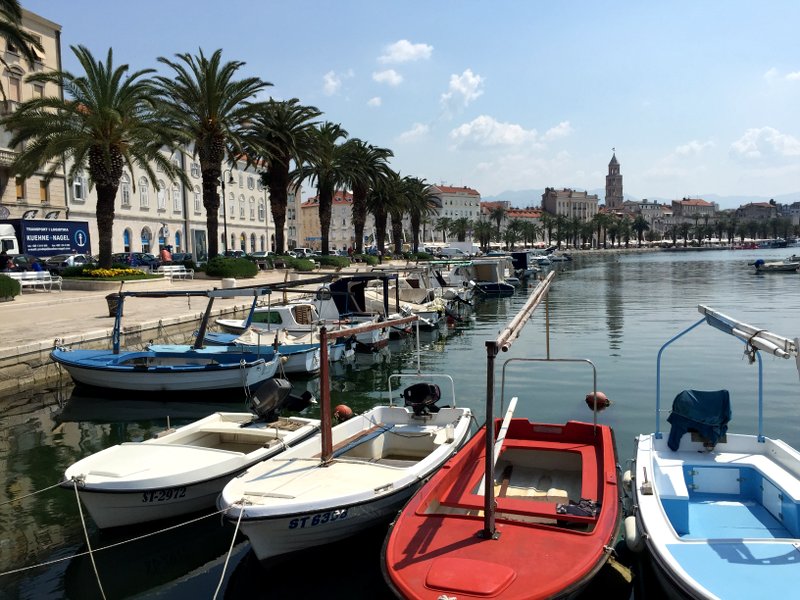 How To Spend Two Days In Split: Day 1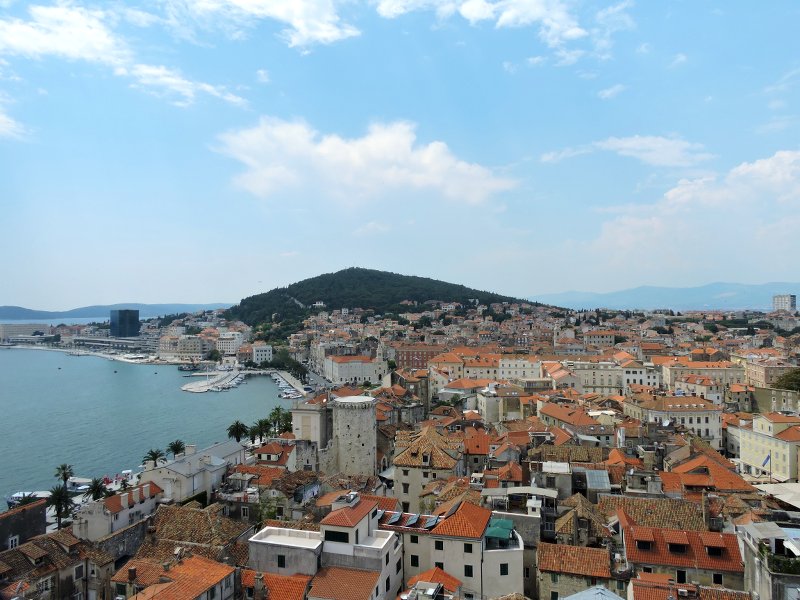 Morning
Head to the Pazar markets to graze on the fresh produce before starting a big day of sightseeing. Located on the East side of the old city, just outside the Silver gate and walls of Diocletian's Palace, the Pazar markets sell everything from touristy souvenirs and accessories to fresh fruit and veggies.
Spend time exploring the narrow streets of the old city. One of the things we love about the old city, is that it is pedestrian-only. The absence of vehicles and the ancient stone streets really create a wonderful environment to explore. Work those legs and climb up the 183 steep steps of the Bell Tower for breathtaking 360° views of Split.
After taking the obligatory 'selfie' from the top, head back down and explore the nearby crypt and Cathedral of St. Domnius. The cathedral was built in 305 and is said to be one of the oldest still-standing cathedrals in the world. A combo ticket to enter the Bell Tower, Cathedral Treasury, Crypt and Baptistery (Jupiter's Temple) is 45 HRK (or you can purchase separate entries at individual rates).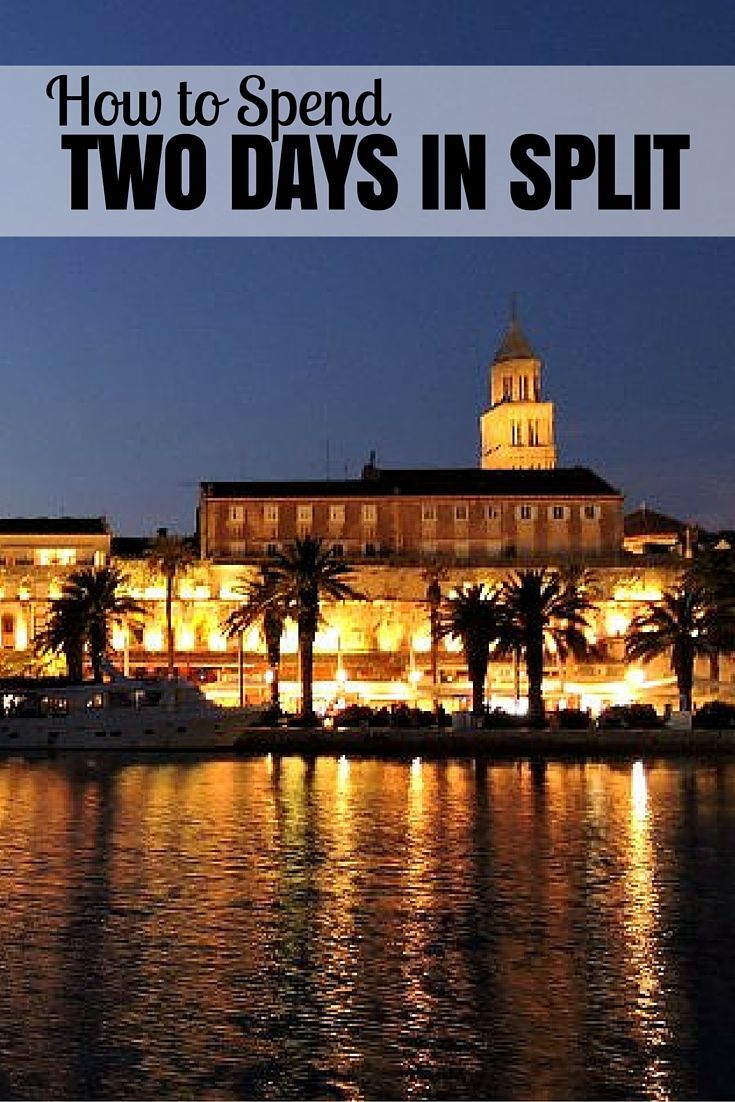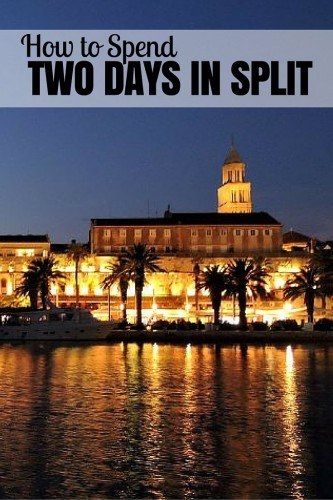 Afternoon
Enjoy lunch within the old town walls where you can find different restaurants and cafes, including Italian, Dalmatian and even Japanese, to suit different tastes. If you still have the energy, visit Jupiter's Temple, another 3rd century monument dedicated to the god of sky and also to Diocletian himself (entrance included as part of the combo ticket).
Explore the cellars of Diocletian's Palace (40 HRK) and, if you enjoy walking tours, learn the history of Split and walk around what remains of the palace grounds. Split Walking Tour (90 HRK)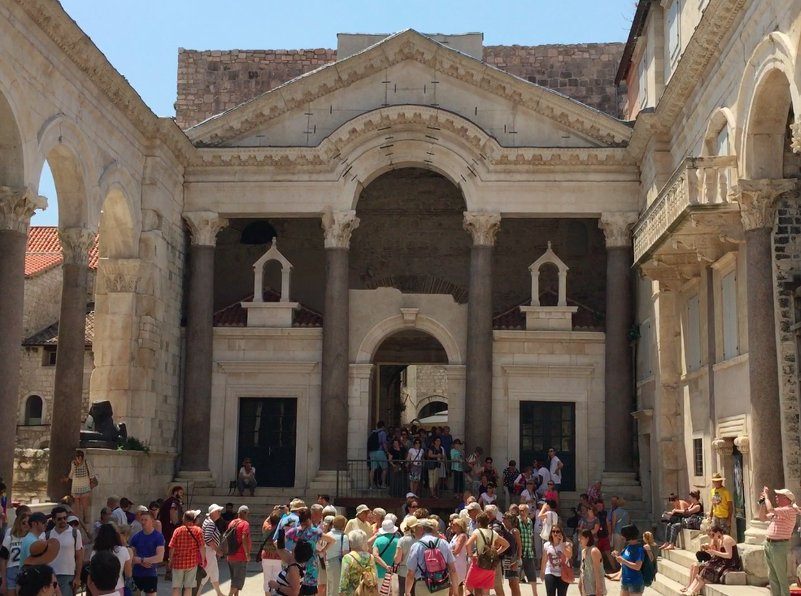 Evening
If all that sightseeing has left you with quite the appetite, head to Buffet Fife, at the west end of the promenade. Extending out into two buildings, the restaurant is always crowded with locals and tourists. Here, you can get large servings of both Dalmatian and popular tourist-friendly dishes at very affordable prices.
For an after-dinner drink and some cool night atmosphere, head back to Diocletian's Palace and find yourself a comfy cushion in the square. Luxor café hosts live music each night during the warmer months from 8 pm.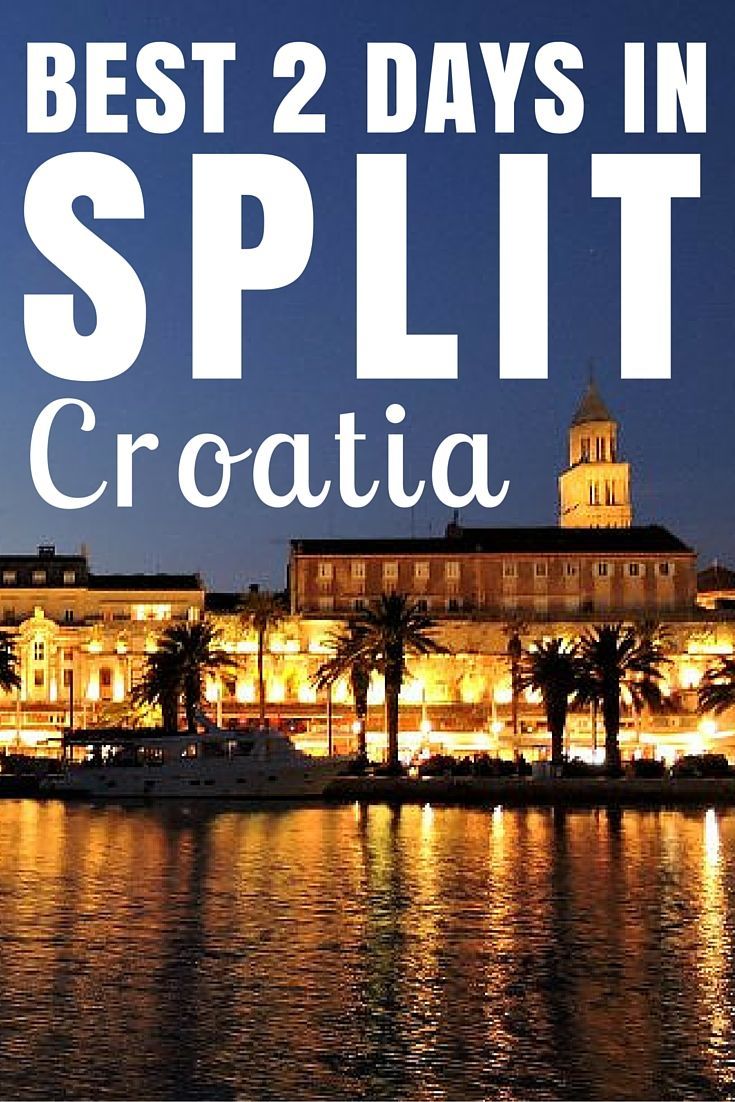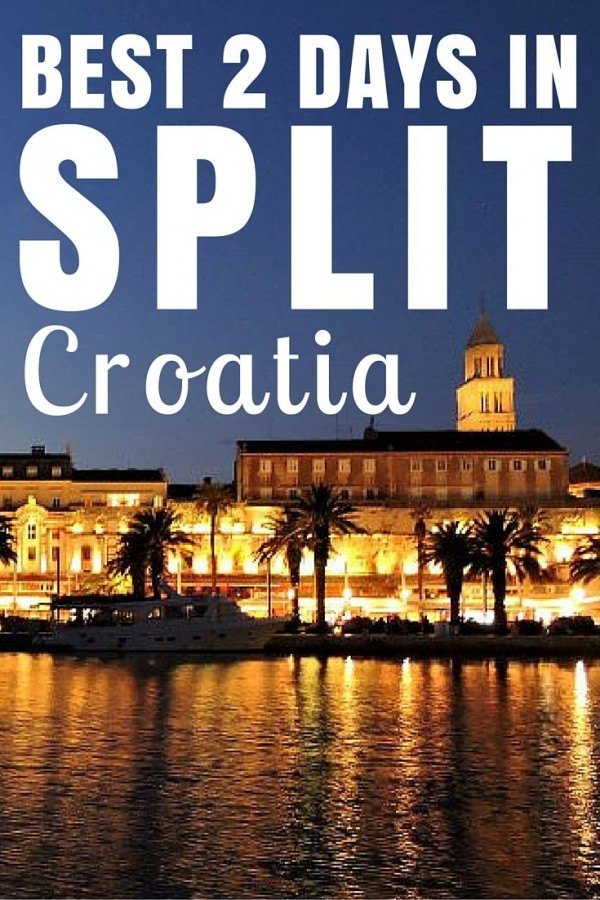 How To Spend Two Days In Split: Day 2
Morning
Depending how exhausted you are from the previous day, you can spend another day in Split and her surrounds, or opt to do a day tour to the surrounding islands. The Blue Cave tour is a full day tour, where you visit the magnificent phenomenon of the Blue Cave and other islands and swimming spots. You can purchase tickets all along the port and in the travel agencies in the center. Just about all agencies sell tickets for €110 per person. Not all, however, include lunch, so it's always good to check.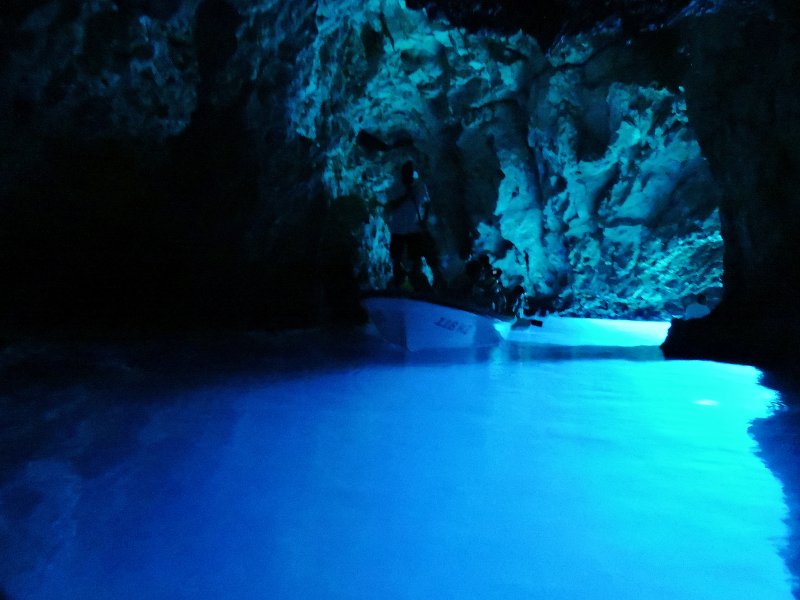 If you prefer to spend the day in Split, walk up Marjan Hill for stunning views of the city. Located on the western side of Split, the hill offers plenty of trails for outdoor activities, drinking fountains, lookout points and even beaches on the far side. Stop for a scenic coffee break at Teraca Vidilica before walking along the trails and taking in the natural beauty of the peninsula.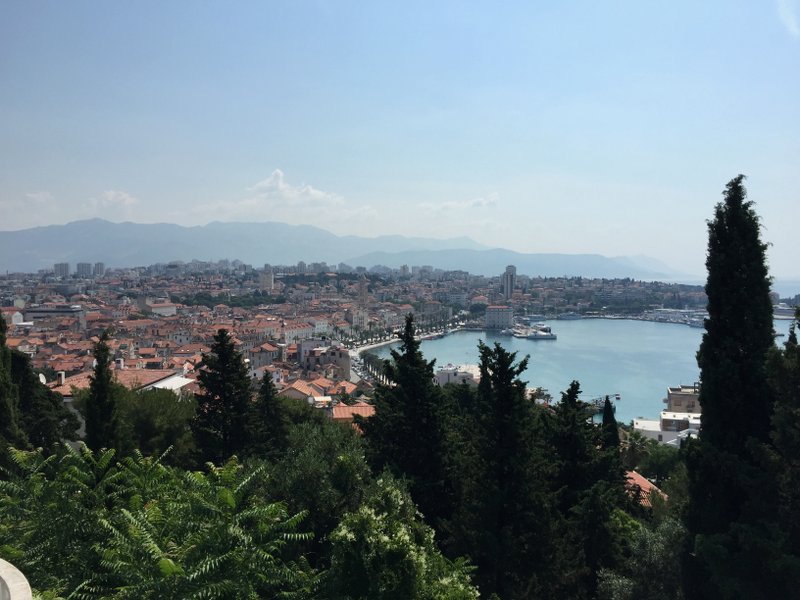 Afternoon
Enjoy relaxing at any of the beaches in Split. The nearest beach to the center of the city is Bačvice, about a 15-minute walk from Diocletian's Palace. Do what the locals do and grab a slice of pizza for lunch and enjoy a carefree afternoon.
If beaches aren't your thing, head out to Klis Fortress and explore the remaining 3rd century ruins and take in breathtaking views of Split below. To get out there you can take bus 22 from the square on Marmontova street for 22 HRK return. The trip takes about 40 minutes. Entrance to the fortress is 20 HRK.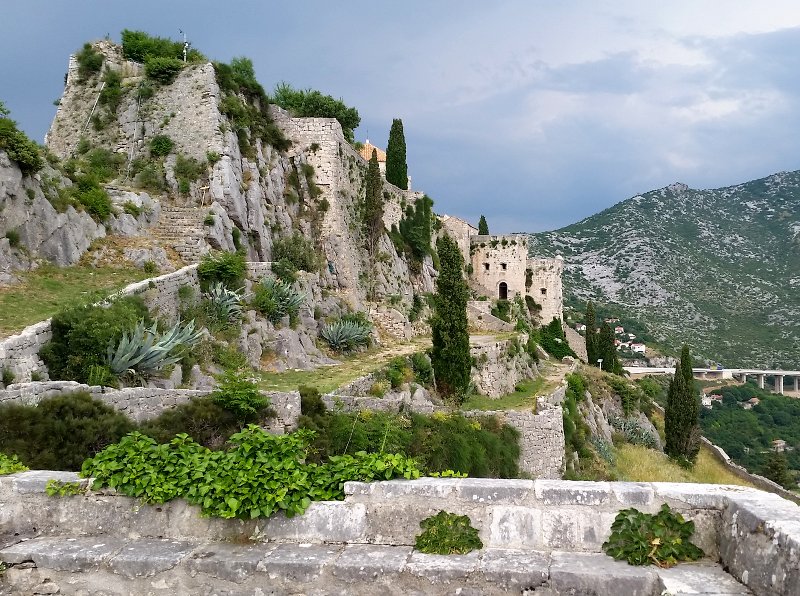 Evening
There's nothing like walking along the harbor, with ice cream in hand. Top off your evening with some gelato from one of the vendors situated on the port. The scoop sizes were some of the most generous we've had in all of Europe, and the flavors are delicious.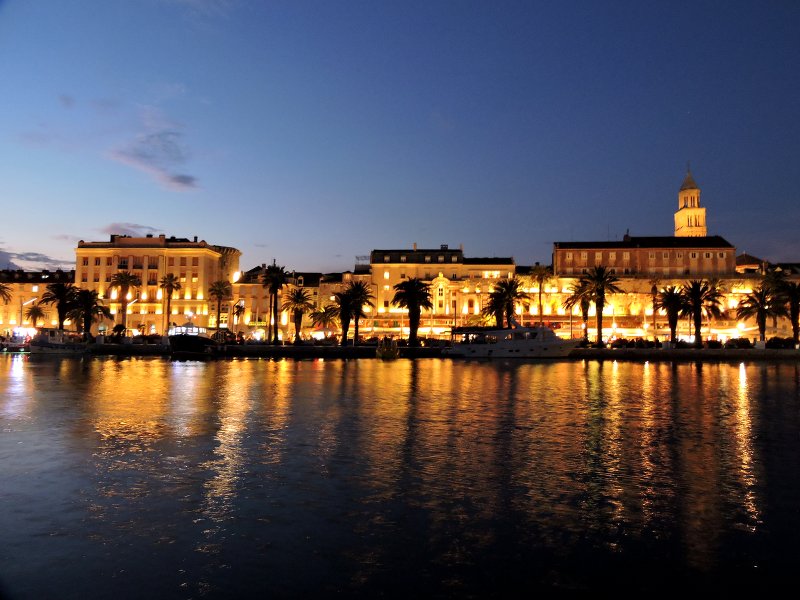 Hopefully, you enjoy Split as much as we did. If you are anything like us, two days isn't enough and you'll be planning another trip to Split in the future!
Don't forget to head to Krka National Park, one of Croatia's gems, after exploring Split! Transportation is both scenic and easy.
You can also make your way to Split from Zagreb super easy – so be sure to check it out.
Share