Are you trying to decide how to enjoy one day in Split? Here is one of a hundred ways on how to spend 24 hours in Split, Croatia, written by a local.
Split is Croatia's second-largest city and also the central transportation hub in Dalmatia. Boats, trains, buses, and planes connect in Split, making it super-easily reached.
The downside of this—if there is one—is that many people consider Split a transit destination. Waiting for their connection, they spend only a couple of hours in the city.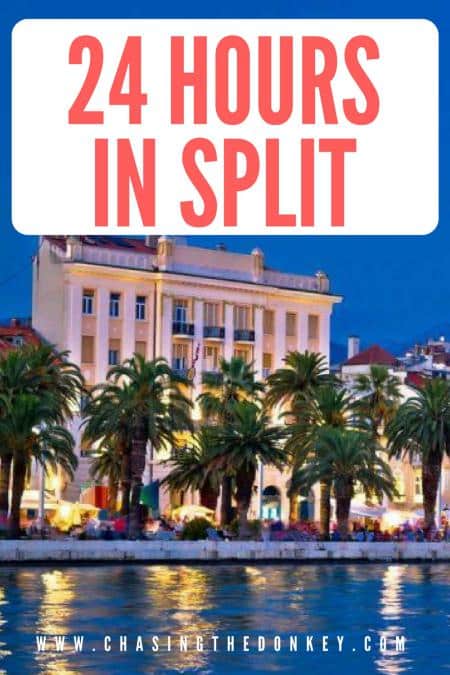 That's a real pity, of course. A large city located in the middle of the Dalmatian coast has to have something more to offer, right? And Split does, indeed. Split has LOADS of things to do. This wonderfully historic city is filled with centuries- and sometimes even millennia-old architecture, home to one of the Adriatic's greatest waterfronts. Split belongs on any Balkan travel itinerary, to say the least.
If you're planning on visiting Split, don't just rush through. Take your time. Slow down. Set aside at least 24 hours in Split to get to know this magnificent city more intimately. We also recommend visiting in spring, before the summer crowds arrive.
Here is one way to spend 24 hours in Split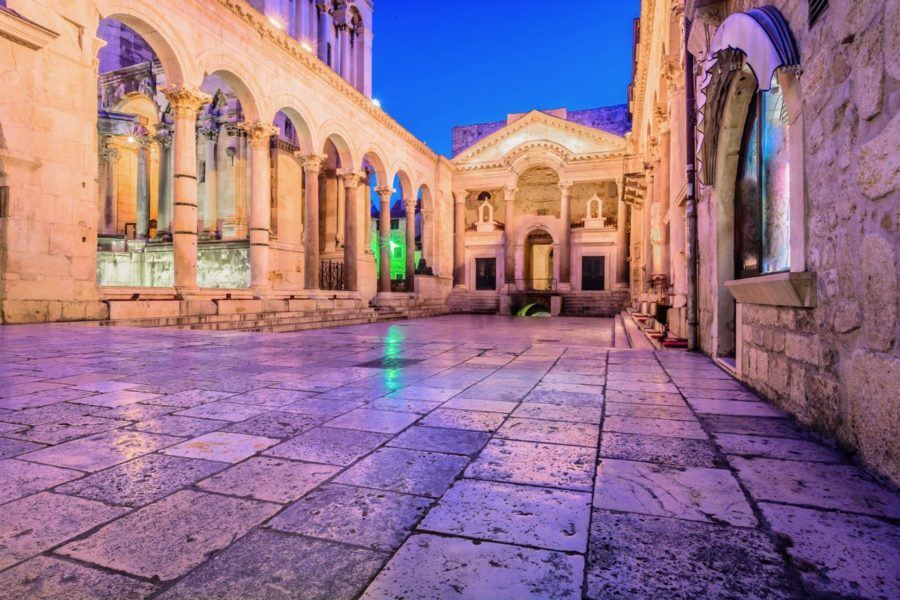 Split has enough to offer to keep you (very )busy for more than 24 hours. It's a vast city, but all places of interest are located around the City Harbor. Just up from the harbor lies Stari Grad, the Old Town. This Old Town has a domino shape and consists of two square-shaped areas—Diocletian's Palace to the east and the medieval part, which developed beside it, to the west.
Split's iconic waterfront promenade between the Harbor and Old Town lies the Riva. Numerous open-air cafés, bars, and palm trees line this wide pedestrian walkway. When taking the time to spend 24 hours in Split, you'll get to see all of this at a pleasant, unrushed pace.
TRAVEL COMPANIES WE USE AND TRUST
One Day In Split: Morning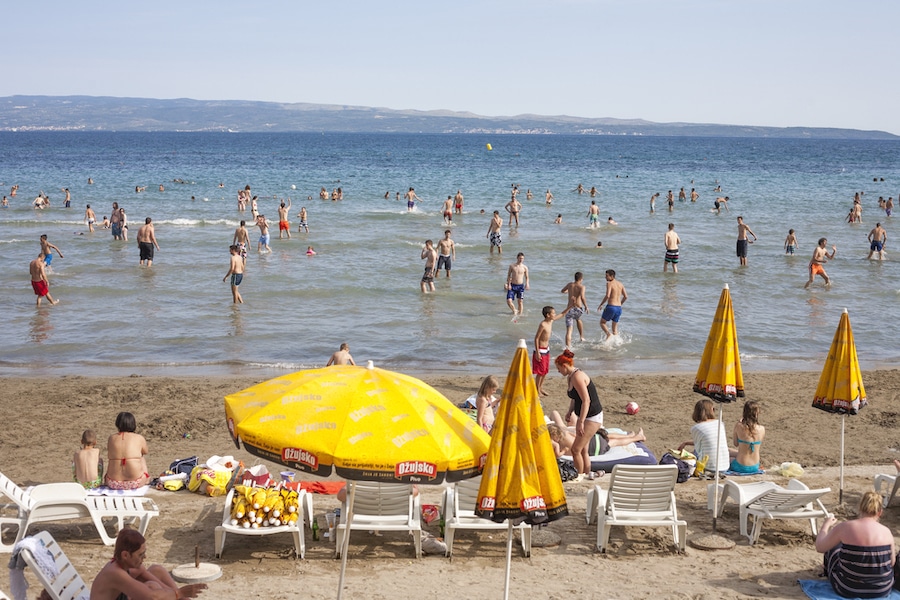 Protected as World Heritage by UNESCO, this place is exceptional because it's both where Split was founded and still the city's beating heart. Split's number one attraction is Diocletian's Palace, essentially an enormous retirement home built for Roman Emperor Diocletian. The city evolved in and around this ancient complex—people still live in some of these buildings, while other structures now house shops, restaurants, bars, and even museums.
You'll need at least a whole morning to explore Diocletian's Palace. There's more to it than you might think. The palace has four huge gates surrounded by massive walls—the Golden, Silver, Brass, and Iron Gates. Places that you shouldn't miss are Diocletian's Cellars, now housing souvenir stands and art galleries, the Peristil, the Entry Vestibule, and the Cathedral of St. Dominus.
Don't forget to pick up a map at the visitor center—you'll need it to navigate this busy area. What's so beautiful about Diocletian's Palace is that it still feels so alive besides being completely free to visit. There's always activity going on. In fact, it's no stretch to say that the Palace is probably busier now than it ever was, even during Diocletian's time when it was primarily a private residence. It's more than impressive that a vast complex like this has been so well preserved.
One Day In Split: Afternoon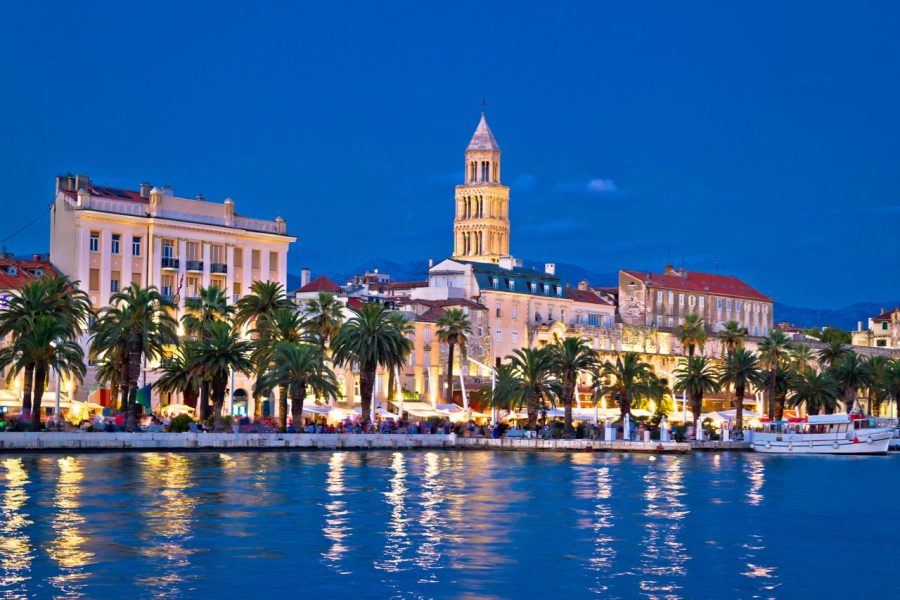 You'll need a place to let that abundance of cultural wealth and historical facts sink in. So, grab a seat at one of the plentiful restaurants and coffee bars in the Old Town. Make sure not to order dessert because you'll want to get some gelato later on while wandering the Old Town's alleys.
Spend the rest of the afternoon simply, spontaneously, exploring the Old Town at your own pace. There's plenty of shopping to be done (head to BreakTime Nautical and tell them we sent you) there, and it's just a bunch of fun wandering through this charming maze of cobbled streets.
If you're after some more culture, you may want to visit the Meštrović Gallery. This marvelous art museum dedicated to Croatia's most influential artist lies a short bus or taxi ride west of the Old Town.
One Day In Split: Evening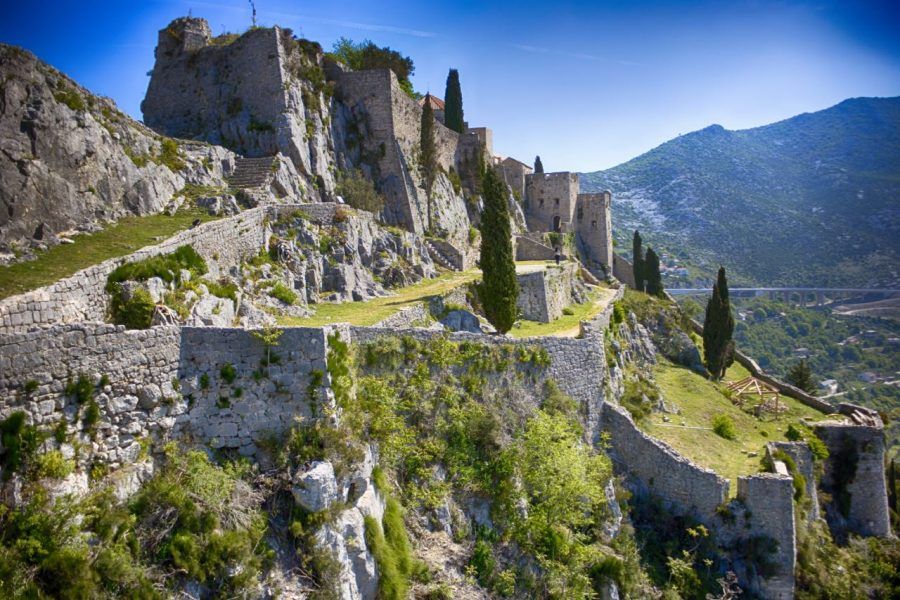 The top evening activity in Split is promenading on the Riva. Locals do it every night, and many tourists join them on their strolls. There are some food carts, street performers, a wonderful sea breeze, and a lovely sunset if you're lucky. Wander along the Riva, keeping your eyes peeled for a place for dinner. A good choice would be Restaurant Bajamonti, situated on Trg Republike just west of the Riva.
If you'd like to extend the evening a bit long after dinner, head back to the Old Town for a cocktail at one of the open-air bars. In Diocletian's Palace, Lvxor Café has an incredibly atmospheric outdoor seating area, literally on the steps of the Peristil. Surrounded by ancient Roman columns, this is probably the most historic patio you'll ever sit on. Another great place to eat (or get coffee and cake) is Brassiere on 7 – located right on the Riva, so you have fantastic views that come with impeccable service.
If you would like to spend more than just 24 hours in Split, consider staying another day and go on a day trip to one of the other great destinations in the area, places like Trogir and Klis Fortress. As mentioned at the top of this post, Split is a central transportation hub and makes the perfect base to explore many of Croatia's best islands and a few of the lesser-known islands like Šolta.
You can get anywhere from Split, with various means of transportation. Consider a day trip to neighboring Trogir, the waterfalls of Krka National Park, which are relatively easy to reach, or a Dalmatian island like Hvar or Brač, for example. Plus, here are a bunch of other day trip suggestions from Split.
How To Get To Split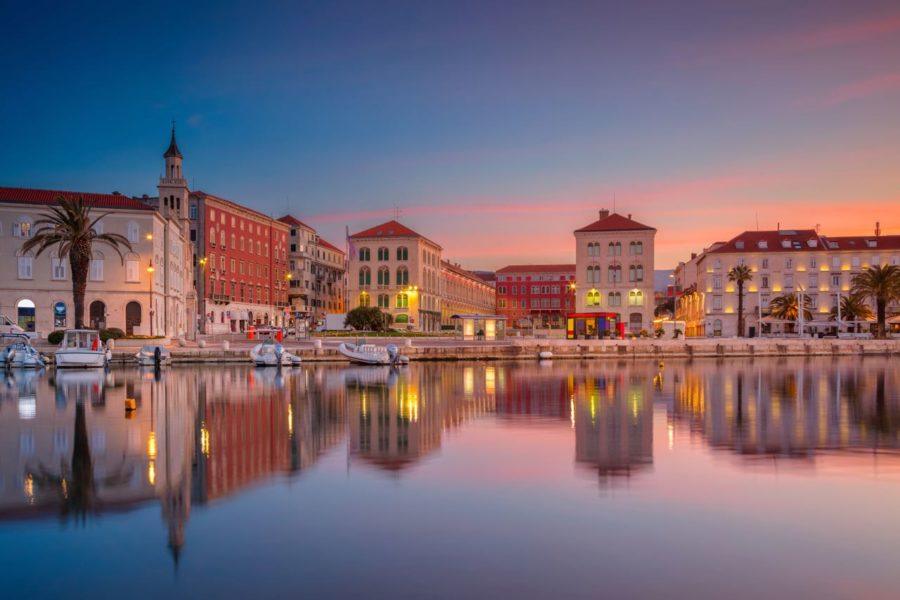 Air. There is an international airport located just 20 kilometers from Split. You can take a shuttle or bus to your accommodation from the airport.
Bus. Right near the airport, there are two bus stops. Both lines that visit each bus stop will take you into Split. There are numerous bus stops all over Split located near shopping and hotels.
Ferry. A ferry is your best option if you are coming from the islands or across the Adriatic Sea. There is a ferry port in the harbor of Split. Ferries also can take you onward to your next stop.
Train. There is a train station in Split, and you can get here from Zagreb for around 30 euro. There are several trains a day coming in from Zagreb. You can travel from the train station in Split to a handful of other cities in Croatia, including Zagreb, Varazdin, Rijeka, and Osijek.
Car. There are many places to rent a vehicle within Split and outlying areas.
Private Transfers. They are much cheaper than you think and really help in busy periods. Get low rates here. Or look at how to get to Split from Zagreb here.
Parking. Split offers a variety of parking options. Some, but not all, hotels have their own private parking lots. You can find various paid and unpaid parking lots throughout the city, mostly near shopping locations. Just be prepared for lots of traffic, high rates, and minimal spaces.
This is just one of a hundred ways how to spend 24 hours in Split. Let us know how you'd do it in the comments below.