Are you soon to be heading to Croatia's beautiful shores and, like me, want to be prepared for what and how to bring your travel memories from your Croatia vacation home?
Don't fill your suitcase with trinkets that will collect dust; here is what to buy in Croatia.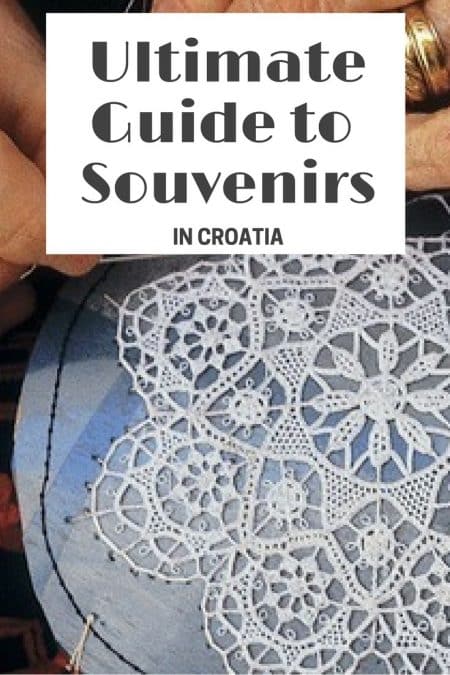 When it comes to what to buy in Croatia, the options are endless! There's something for everyone, from traditional Croatian souvenirs to unique local products.
If you're looking for a traditional Croatian souvenir, consider purchasing a piece of hand-painted pottery or some handmade lace.
Try some locally-produced olive oil or wine for something a little more unique.
And if you're looking for something extraordinary, why not pick up a bottle of Croatia's famous Croatian brandy known as rakija
No matter what you buy, you will surely find something that will remind you of your time in this beautiful country.
QUICK IDEAS
Are you in a rush and do not want to read this whole post, and instead, you need some ideas? In that case, we offer these Croatian souvenir ideas.
Croatian olive oil
Croatian honey
Lavender products
Pag cheese
Handmade bracelets and jewelry
Traditional clothing from Croatia
Croatian craft beer
Local wine, liquors & brandy from Croatia
Food, Drink & Croatian Grown Products
Honey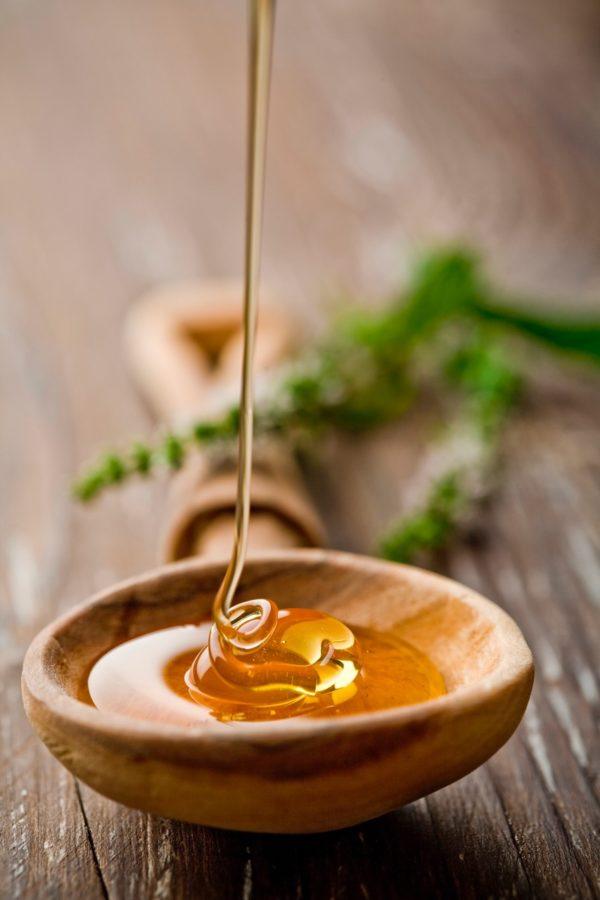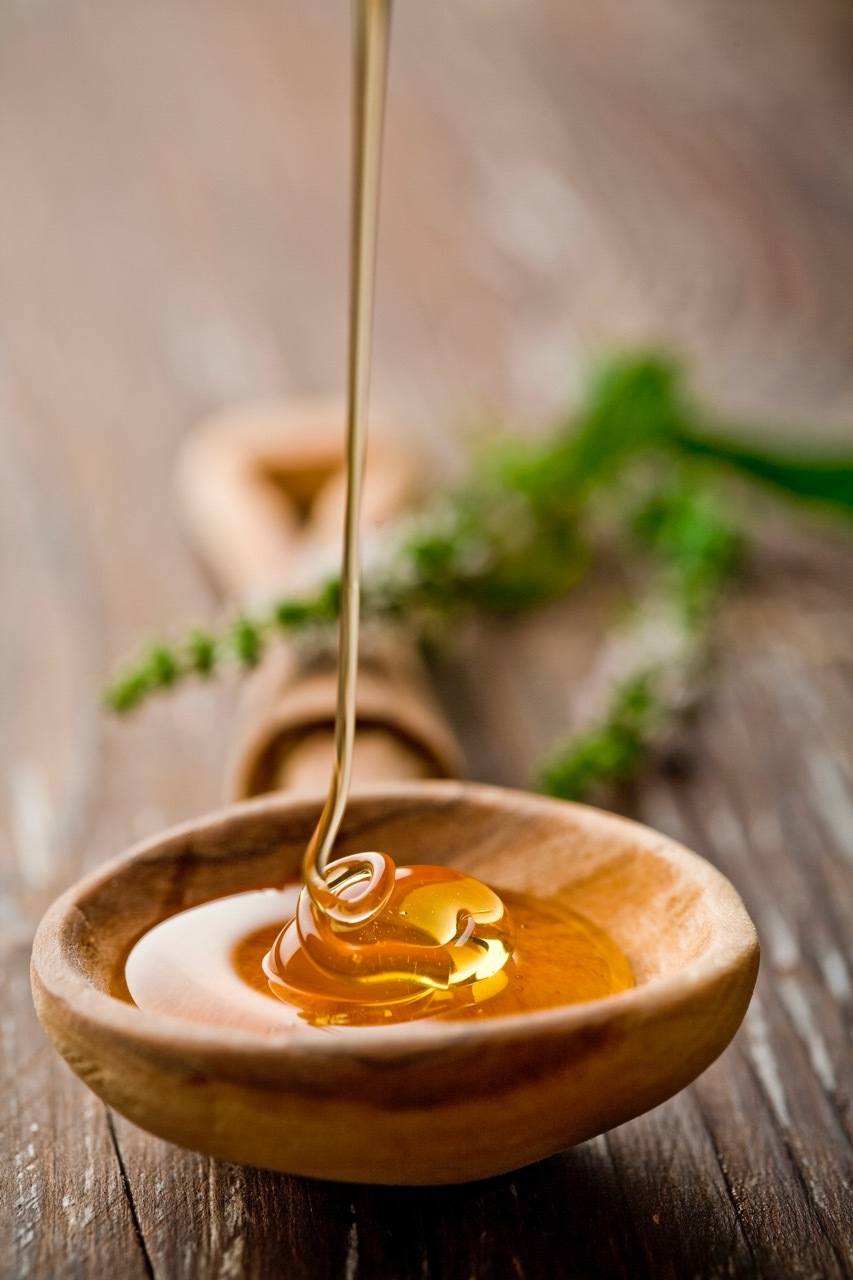 Whether you enjoy herbal-infused honey or raw honeycomb, buying local, artisanal honey is a great way to bring the taste of Croatia home with you. For major honey and bee enthusiasts, head to Solta (the island of honey) for a half-day honey tour at a local apiary and take home honey you extract and spin. Other great honey and bee haven destinations include Zarečje, Motovun, Molat Island, and Medovita.
Licitar Heart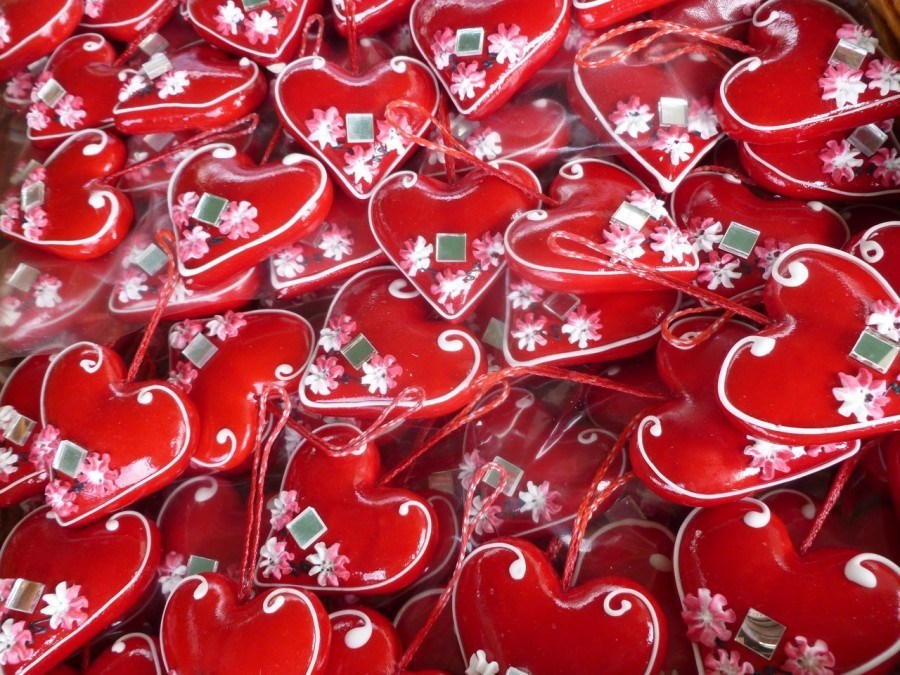 One of the cutest souvenirs from Croatia is a heart-shaped cookie decorated with colorful details. Origins of this treat date back to the Middle Ages in European monasteries, where it was made in wooden molds, most often in the form of hearts, mushrooms, cherries, horseshoes, birds, butterflies, or flowers.
It is made so that the sweet pastry (made with flour, water, yeast, and sugar) is formed in tin molds, baked, then painted with fruity colors – traditionally a bright red. The cookie is further adorned with white, yellow, and green and then decorated with a sugar mixture, mirrors, etc.
These decorative hearts of Croatia gifts can be purchased nationwide for a few.
Shopping Hint: look for small ones for your Christmas tree; we hang them from the Christmas tree every year.
Paprenjaci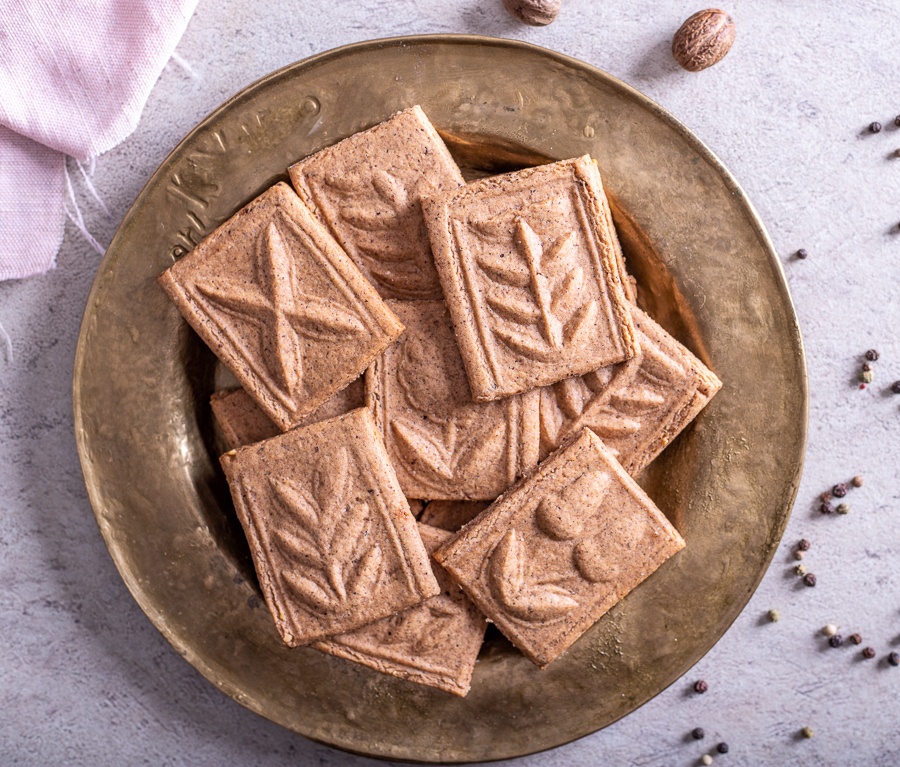 Peparenjaci are something like a Croatian version of gingerbread cookies but with lots of black pepper as one of the main ingredients.
The history of paprenjak dates back to the Renaissance and was mentioned by August Šenoa, a famous Croatian author, in his "Zlatarevo zlato." They are becoming increasingly valuable and a Croatian symbol and one of the most popular souvenirs you can take home with you.
Bajadera
This famous Croatian nougat dessert contains walnuts, hazelnuts, or almonds and is made by the Kraš confectionery company from Zagreb. It is often eaten during special occasions in Croatia and is a popular gift to give.
This treat is found in many shops nationwide, including grocery stores and souvenir shops.
Olive Oil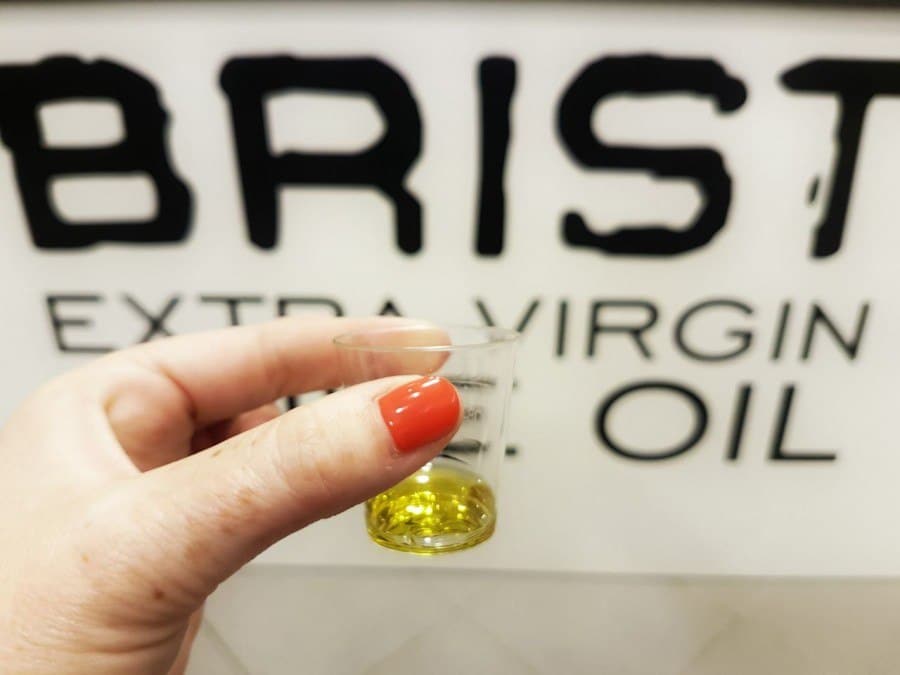 Olive oil is one of the essential ingredients of the Mediterranean diet. Historically, olive oil was used in people's nutrition in the Mediterranean region for medicinal purposes, body care products, lighting, and many other uses. The olive tree is a species of the Mediterranean climate.
According to Roman writers Pliny and Cicero, Aristeo was the one who discovered the olive tree and found ways of extracting oil from the fruit. Millennia of uses for olive oil, in a region where the climate, location, and type of land are ideal for the production of olive oil, they have resulted in the manufacture of high-quality varieties, like Istrian olive oils, which are among the best in the world, obtained from hand-picked olives.
Olive oil is an excellent gift because it has a Mediterranean touch; it's very healthy and used for cooking and cosmetics. The purest, highest quality, and most expensive olive oil is extra virgin olive oil, which is cold-pressed and produced only by mechanical means. Domestic extra virgin olive oil can be purchased from private producers along the Croatian coast for 10 to 20 euros per liter.
Local Tip: Head to Brist Olive Oil in Istria, where the Puhar family produces olive oil from their six-hectare grove, traditionally grown native olive varieties. They also hand-pick all the olives – no machines are used in the picking process. If you want to be daring, drizzle some of the BRIST Intenso Olive Oil over premium vanilla ice cream – I know it sounds odd, but it is a real treat.
Rab Cake
If you find yourself on the Island of Rab, be sure to pick up the famous Rab Cake. This is a traditional cake made with almonds and Maraschino liqueur and is quite delicious! You will most likely see it in a spiral shape, and the island is the only place you'll find it in Croatia.
Truffles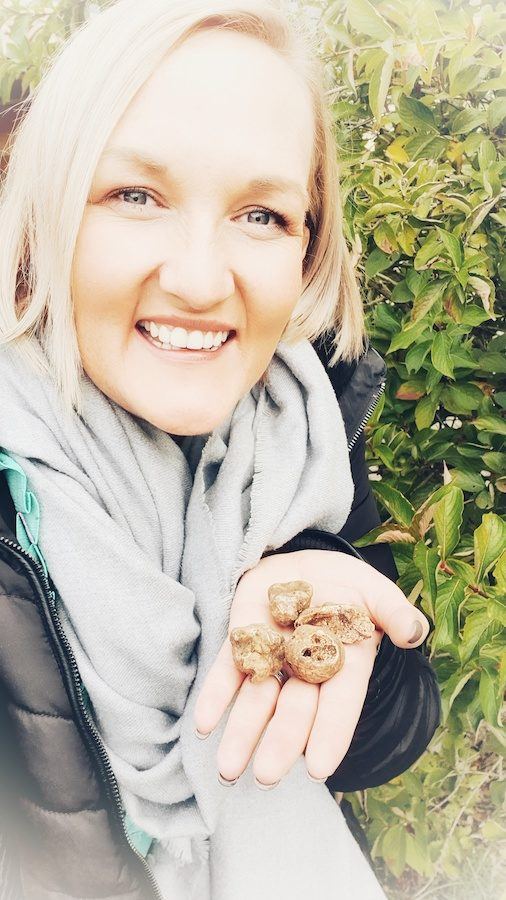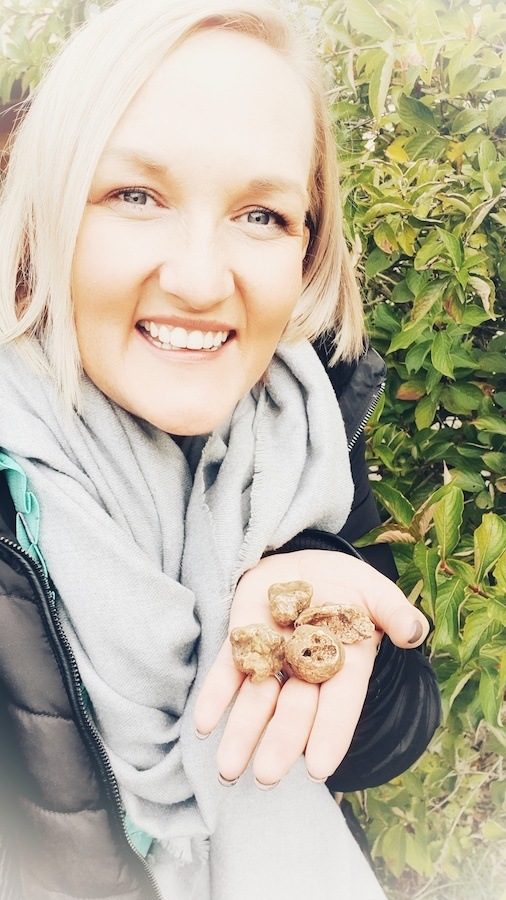 Truffles are famous worldwide, and the Istrian truffle is renowned for fetching some of the highest world prices. Since Croatia is home to some of the tastiest truffles, and you should definitely buy some to bring home.
Even better, book a tour to hunt for truffles yourself! You'll be paired with experts and will be able to sample lots of delicious truffle dishes afterward, not to mention you can bring home the truffles you find.
Croatian Wine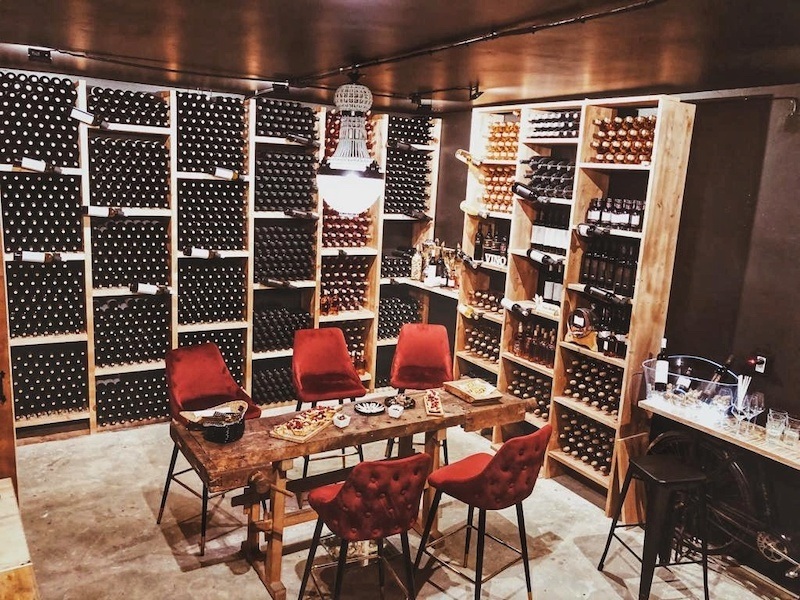 Yes, this small but beautiful country will shock you with its quality of wines and always leave you wanting more. Its long winemaking tradition and numerous unique grape varieties will give you a unique wine-tasting experience while visiting, but why not buy a few extra bottles to enjoy back home!?
Cheese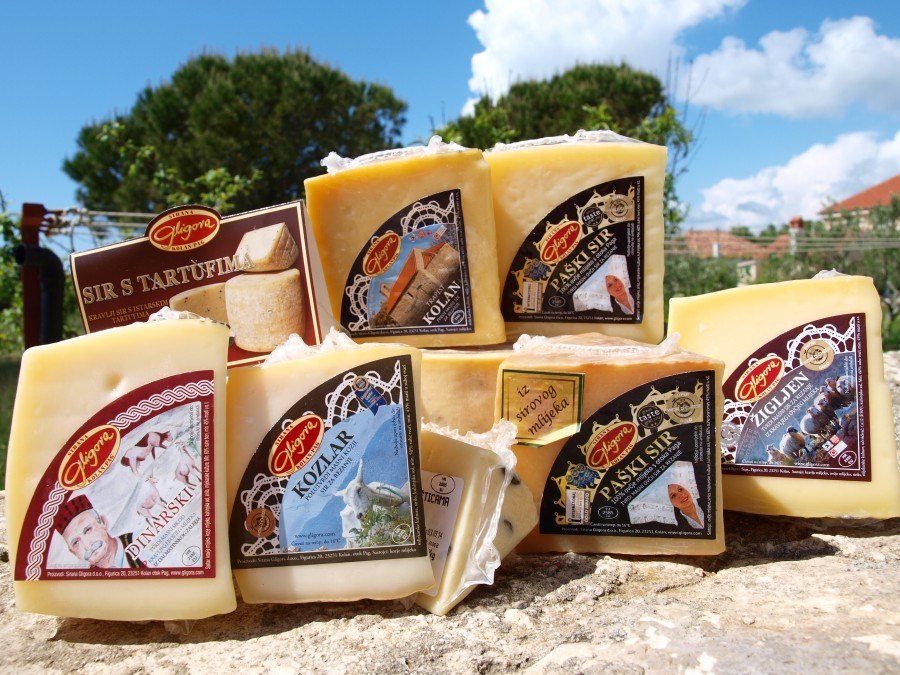 Cheese lovers, raise your hands! Pag Island has the yummiest cheese in all of Croatia – you'll need to look for it when you are here. It's called Paški Sir.
What makes Paški Sir so good, I hear you ask? It's a few things. One of them is the Bura, a strong northerly wind that has been battering the Island of Pag since the beginning of time.
There is very little vegetation on the island due to the high winds and the salt that is sprayed all over the island by the Bura. This means that only limited vegetation survives: wild aromatic herbs, shrubs, and grasses. All of which are salted naturally by the Bura wind. The 35,000 sheep on Pag Island graze on said herbs (like sage), which produce unique tasting milk.
Every 7-10 days, the sheep are rotated into a new pasture. It's the unique milk that goes into the magnificent tangy Paški Sir. The sheep are outside, left in their natural surroundings, and they are not stuck in small cages, barns, or otherwise. Each sheep is hand milked and is treated with love.
You can get other yummy cheeses from Pag if you head to the Gliglora cheese tasting room (you can even tour the factory on some days).
But Which Cheeses Should You Buy?
CHEESE TO BUY IN CROATIA
We suggest you get your hands on the following:
Paška Skuta – Fresh cheese similar to ricotta, a highly albumin cheese made from the whey of Paski Sir and Zigljen.
Trapist – A semi-hard cow's milk cheese.
Figurica – A hard cheese from a delicate fusion of cow and sheep milk
Dinarski – Produced exclusively from cow milk from the Dinaric Alps in southern Croatia, with added goat milk from the Zadar hinterland for added complexity
Paski Sir – Hard sheep's milk cheese produced exclusively from milk for the sheep on the island of Pag
Rakija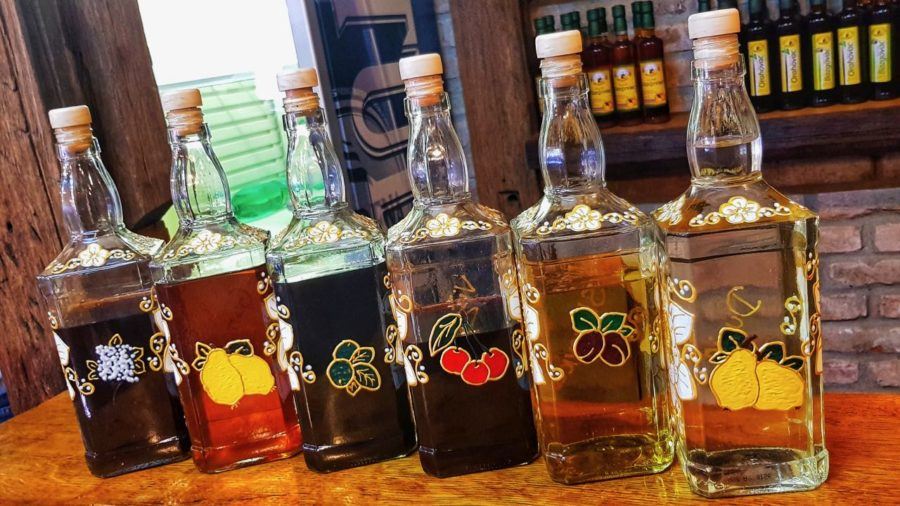 Rakija is a colorless, strong-smelling alcoholic drink (maybe like vodka to some) produced by distilling fermented fruits. It contains about 40% alcohol, and homemade rakija can have closer to 50-60 %. Rakija is the national drink of many Balkan nations and is popular in Croatia. It's produced by distilling fermented fruit, and there are many types of rakija.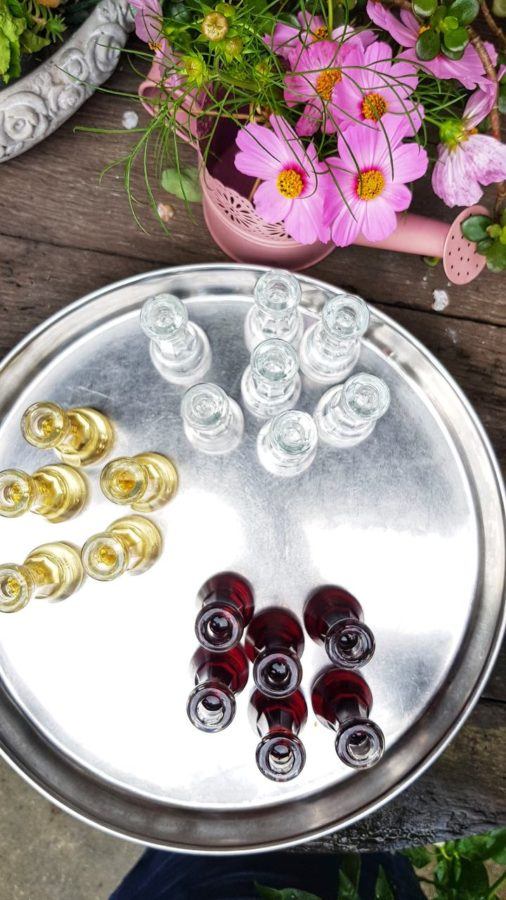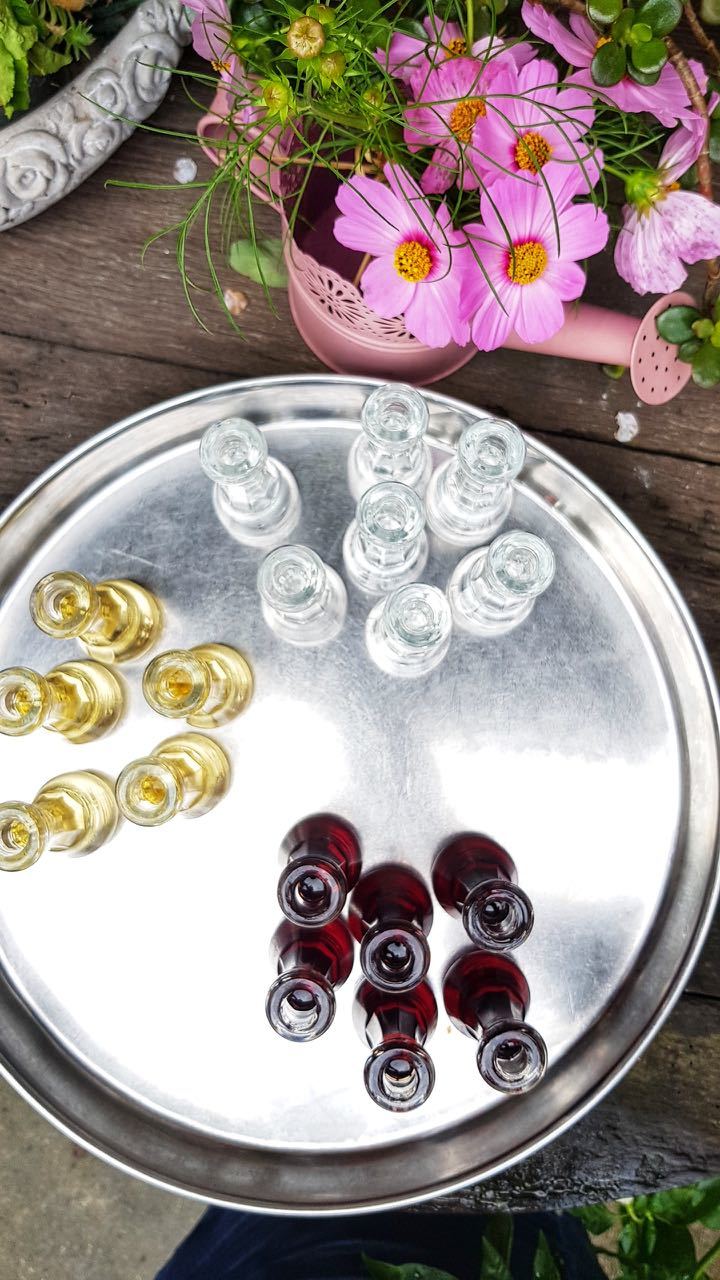 One popular type of rakija along the Adriatic Sea coast is lozovača, produced by distilling the fermented residue of pressed grapes. The resulting lozovača is sometimes enriched with additional ingredients such as herbs, cherry, honey, and nuts. Lozovača enriched with herbs is called travarica, and with honey is called medica. Medica contains 15-25% alcohol and is popular in Istria due to its sweet flavor.
Rakija is also produced from apples, grapes, figs, quinces, apricots, pears, and walnuts. Sold in street stalls and souvenir shops around Croatia, decorative bottles of all the above rakija types are for sale.
Rakija is served as an aperitif, along with Dalmatian prosciutto and cheese; I suggest you pick up a set of small glasses to complete the gift. If you like an alcoholic beverage occasionally, rakija is one of the best buys in Croatia you can make.
Coffee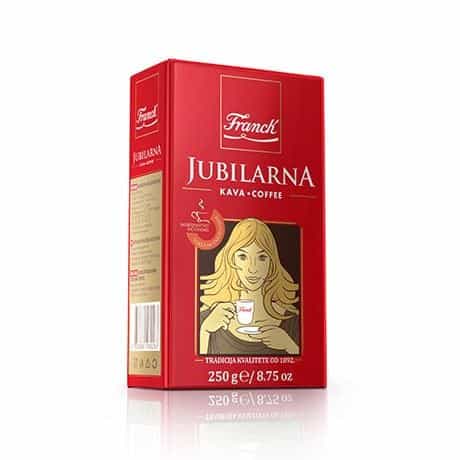 Coffee (also known as Kava) to Croatians is important. Whether it be an espresso from a coffee bar or Croatian coffee cooked on the stovetop at home, excellent strong coffee is critical to a Croatian's existence. You must order traditional coffee while visiting, but make sure to take some home for your loved ones who need a little lift in the mornings!
Want to buy Croatian coffee while you're on vacation? Thanks to its brick-like shape, Franck is our top pick for Croatian coffee to carry in your suitcase.
Salt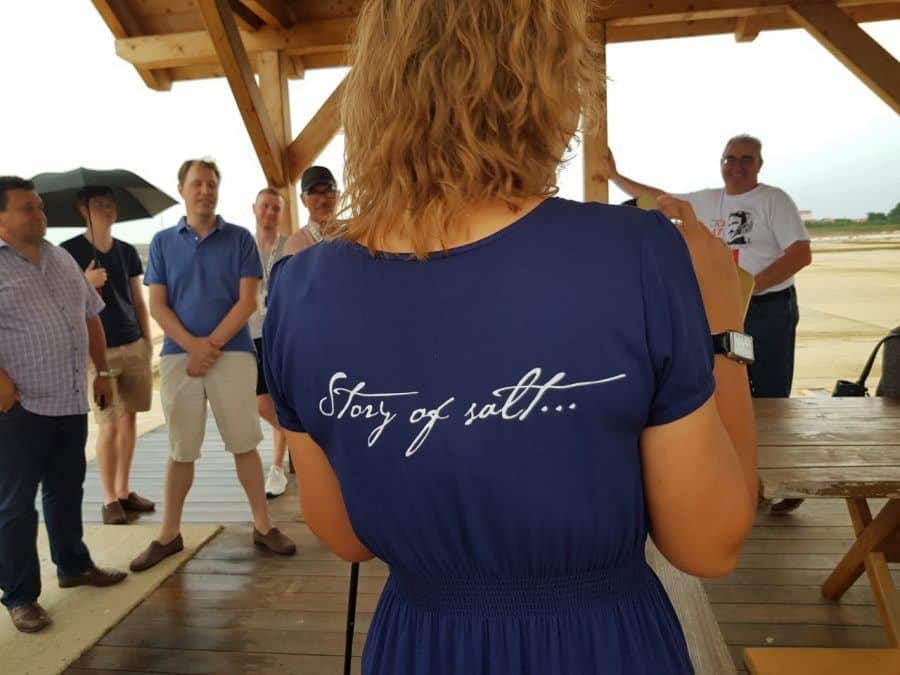 Salt is a valuable resource found in Ston, Pag Island, and Nin, near Zadar. The giant salt crystals from the Nin Saltworks have been harvested for generations and generations (for 1500 years!), bringing this everyday commodity to the Croatian table. The salts harvested from Ston, Pag, and Nin are all-natural and have a flavor unique to their region. A trip to Nin's salt pans and the museum is a must for any foodie, but don't forget to pick up a bag of salt to bring home for your table!
Salt is probably one of the best souvenirs from Croatia you can lug back with you. It's easy to stuff between clothes; very few countries will have restrictions on it; let's face it, we all eat it daily! So, if you're looking for what's cheap to buy in Croatia and take home with you, salt will do the trick!
Protected Cured Meats
At least six cured meats from Croatia have made it on the EU register of protected designations of origins and protected geographical indications. These meats travel well and make great gifts for those who would love to savor the tastes of Croatia.
MEATS TO BUY IN CROATIA
Meats you need to try and then bring home include:
Krčki pršut – a cured ham from the island of Krk; this can only be made from pigs from the region
Istarski pršut – a non-smoked ham that can only be made on the Istrian peninsula; after drying in the cold wind with salt and spices for a few months, it is then aged for a year
Drniški pršut – ham cured in the inland Dalmatian town of Drniš, which uses the natural bura micro-climate winds to dry the meat
Dalmatinski pršut – using a combination of north and south bura winds and the addition of only sea salt, this smoked ham originates from the broader region of Dalmatia
Baranjski Kulen – a spicy sausage from Baranja is made with paprika, garlic, and pepper, giving it a spicy, smoky flavor.
Slavonski Kulen – Slavonia is home to this famed sausage made unique with the ingredients of bacon fat and even rakija at times
Lavender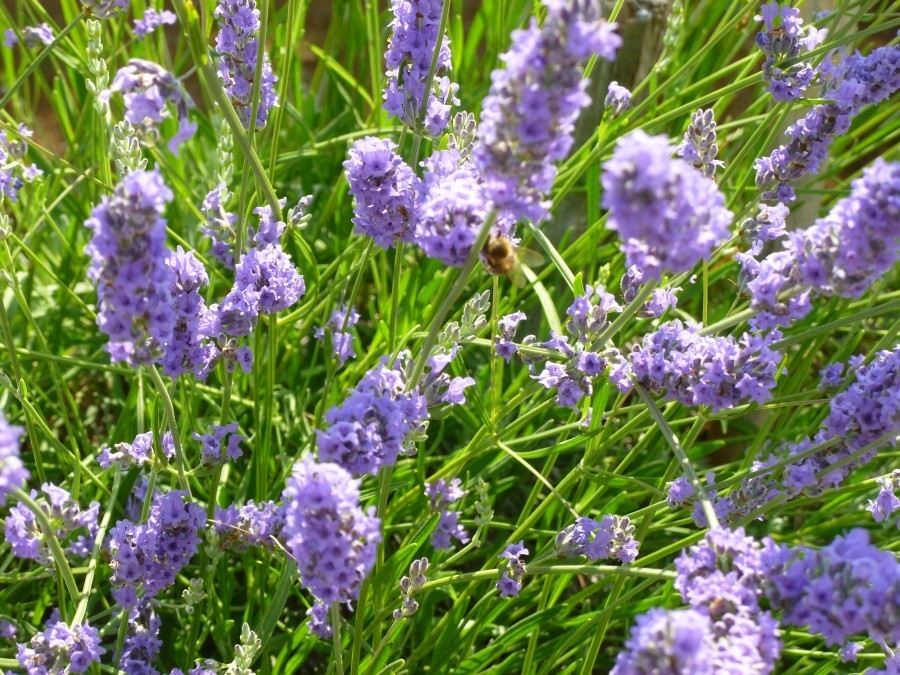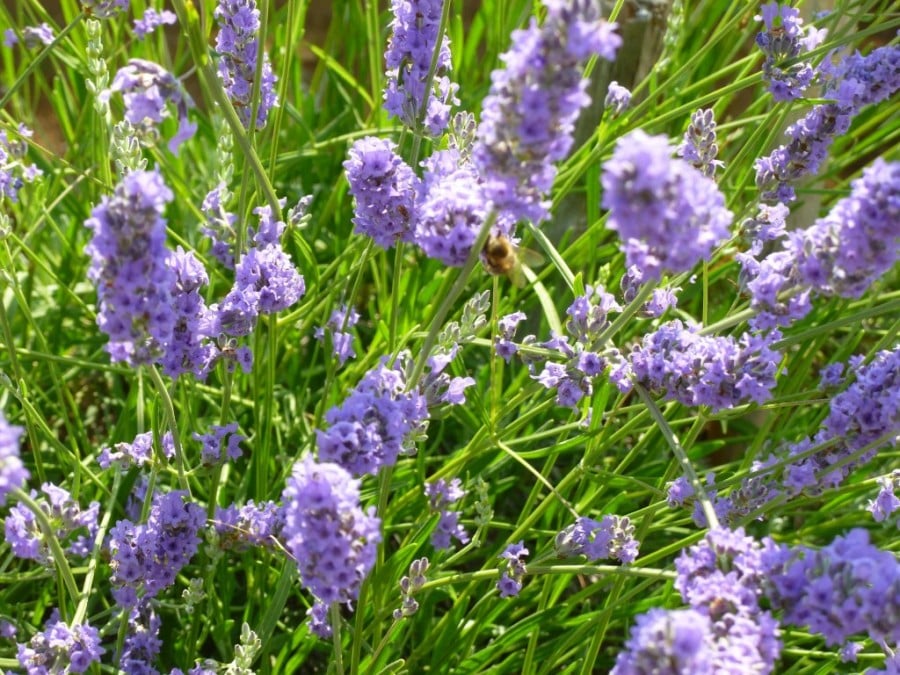 Lavender is a fragrant purple plant that grows throughout the Mediterranean, all the way to Africa and South-East India, and originates in the Greek islands. In these areas, lavender was used 2500 years ago, and it is believed that the name lavender comes from the word lavare – meaning washing – because the ancient Romans used it for scented baths in the form of lavender oil.
Dried lavender was used in childbirth, and the liturgy, and the Greeks used it for medicinal purposes, which has been preserved throughout history. Lavender is often used to help with shortness of breath, pain relief, and infection.
Fragrant lavender bush is long-blooming, the decoration of any garden that attracts bumblebees and butterflies, and its dry flowers have multiple applications, from being thrown at weddings instead of rice to fill the pillow to help you fall asleep to defense against moths in your closet (decorative bags are filled with dried lavender flowers and soaked with lavender oil).
In Croatia, the main area for lavender farms are villages on the islands of Hvar, Grablje, and Brusje. It successfully grows throughout Dalmatia and Istria and, more recently, is also cultivated in Slavonia.
At the markets, on private farms, and in souvenir shops throughout Croatia, scented and painted canvas bags with dried lavender flowers can be bought for about 1 euro, and lavender oil, which costs about 30 euro per liter. Dry lavender flower, in packages of 500 grams, usually costs around 7 euro.
For example, various Croatian lavender products, pillows, and cushions as car headrests can be purchased, as can lavender wardrobe bags and soaps. Essential oil costs 40 euros for a half-liter, and a liqueur made of lavender can sometimes be found if you are lucky!
TRAVEL COMPANIES WE USE AND TRUST
Traditional & Artisan Goods
Traditional Croatian Cravat (Tie)
The necktie is more than a decorative piece of fabric. It has historical significance in Croatia and is celebrated on International Cravat Day.
Like most things in life, the story has a few variations, but they all link back to Croatian mercenaries. Cravats were a part of the uniforms of Croatian soldiers. During the 17th century Prussian Wars, soldiers tied them into their collars to keep them closed. This original necktie was adopted and adapted to modern culture, becoming the fashion accessory it is today.
An alternative explanation is a little more romantic. It is thought that when a Croatian man was called away on business or readied for a dangerous journey, his wife/girlfriend/significant other would tie her scarf around his neck and collar, and he would leave it there to remind him of her love while away.
Either way, a cravat is among the most traditional Croatian items and one of Croatia's absolute best gifts for men that you could snag (and bonus, it does not take up much room). You can find them in loads of places across the country.
The Šestine Umbrella From Zagreb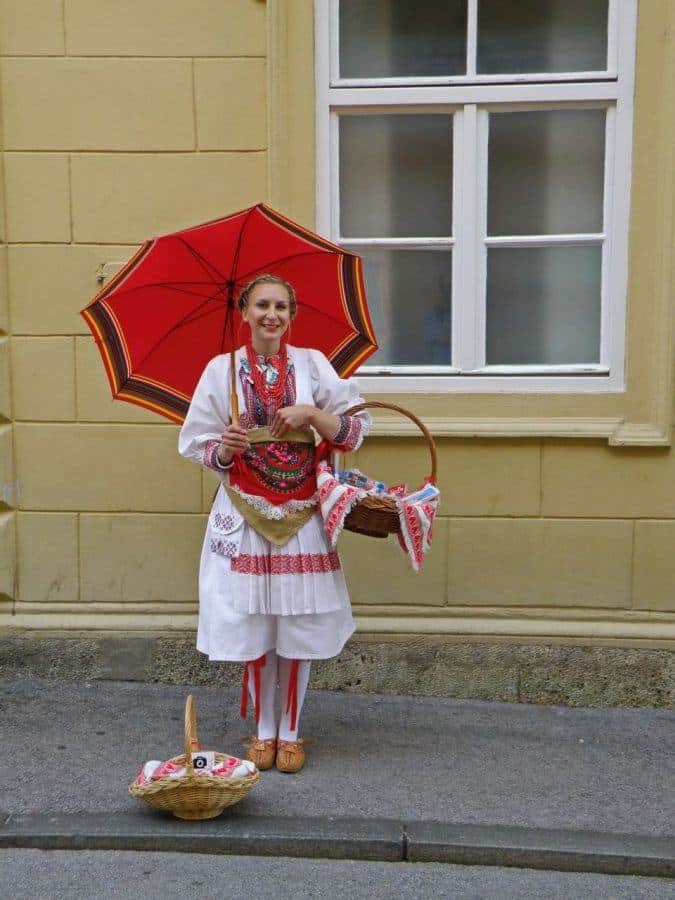 The Šestine umbrella is one of the most recognizable Croatian souvenirs from Zagreb. It comes from Šestine, a small village between Zagreb and the Medvednica mountain, and it's a part of their folk costume.
It dates from the 18th century, and the art of making Šestine umbrellas is part of the register of protected non-material cultural goods of the Republic of Croatia.
It is recognizable by the red cotton canopy with multicolored horizontal stripes on the edges, a thick wooden shaft, and a naturally crooked chestnut handle. It is used as an accessory to Šestine folk costumes for events, celebrations, and folklore purposes. Its design can be seen on many parasols on the stands in Zagreb Dolac Market.
Legend says it's red because of intense love between two young people, Jankić and Jana. This lovely souvenir from Croatia is an excellent symbol of love and playfulness, not to mention serving its purpose of protection from the rain.
Today, you can buy this authentic Croatian gift as a replica in the souvenir shops for approx 20 euros or as an original in Zagreb from umbrella manufacturers for around 80 euros.
Kobali Hats
While in Zagreb, check out the Kobali family's shop on Cvjetni Square. The Kobali's are known for their well-designed hats and have been making and selling them for 100 years.
Šibenik Cap
The Šibenik Cap is a variation of the traditional red caps (which often look more orange in appearance) worn in the Balkans. This particular cap features black embroidery that has come to symbolize northern Dalmatia and Croatia as a whole. The name comes from the town where the hat originated from (Šibenik).
Šokačka Jacket (Šokačka Jakna) From Slavonia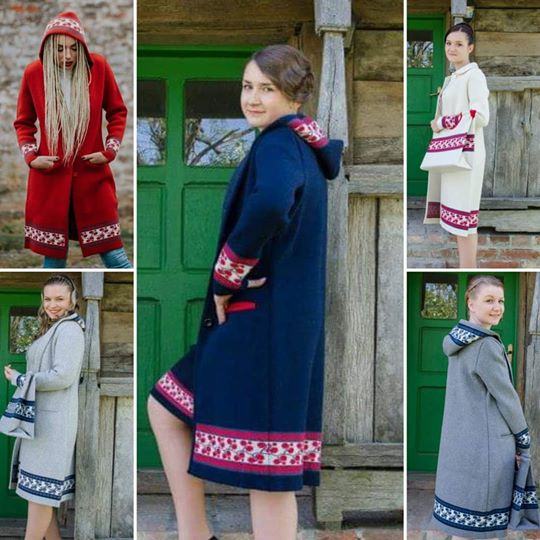 The Slavonian Šokadian jacket, also called reklja, štrikanac, or bunđur, is a coat made of wool, and it's part of the folk costumes from the Slavonian, Posavina, and Šokadija regions. The jacket was the uniform of Vojna Krajina in Slavonia during the Austro-Hungarian monarchy.
It is particularly striking for its embroidered hem and sleeves.
ŠOKADIAN JACKET STYLES
Four basic patterns indicate the part of Slavonia one comes from:
Apple or cherries are the most common pattern and a symbol of Slavonia. It is worn from Štitari to Brod.
Younger generations like to wear a heart pattern, and it's worn from Ivankovo to Mihanovci.
Rosemary is a pattern of Vinkovci and its surroundings.
Cvelfersko were carried in the villages of Cvelferija, the eastern part of the county.
This historical and traditional Slavonian souvenir will delight people who originate from this continental part of Croatia. In areas around Đakovo and Vinkovci, it can be found in private shops that sell it for about 20 – 50 euros.
Something Handmade Or Designed In Croatia By Croatians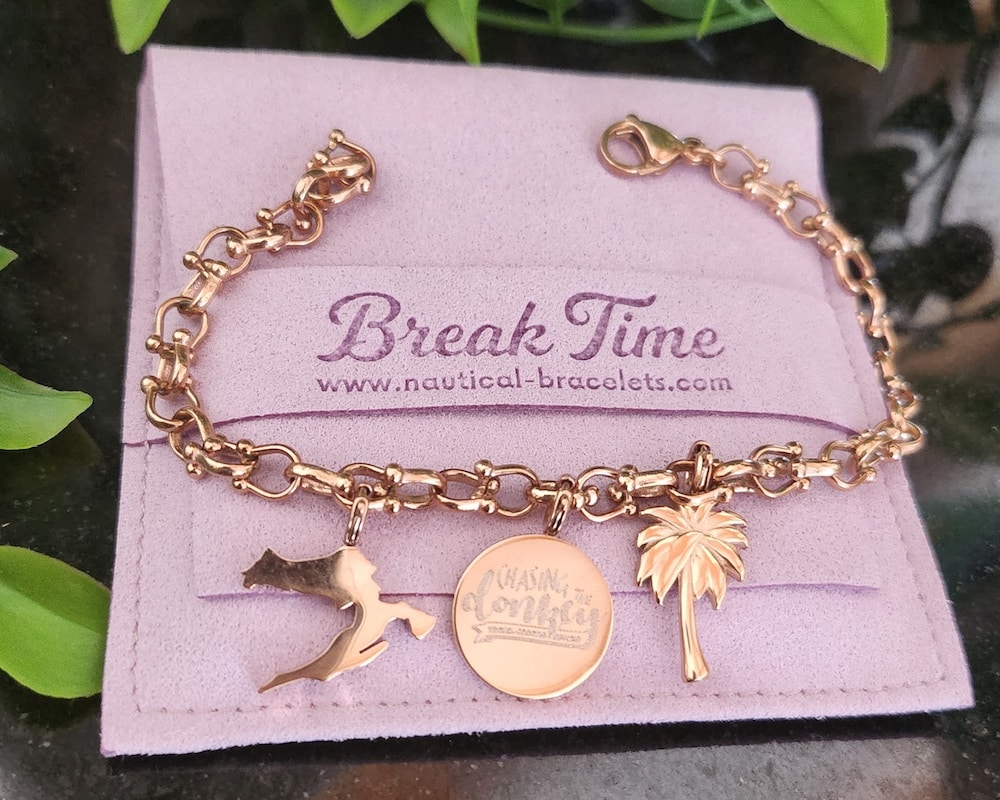 Some boutique companies are selling Croatian-inspired products designed by Croatians, just as Craaloosh Jewellery, which designs handmade, beaded replicas of traditional Croatian styles. Making for some of Croatia's best gifts, they're the perfect statement necklaces for any accessory lover on your list.
The Croatian Design Super Store in Zagreb features modern Croatian designs on an assortment of Croatian products, including jewelry, kitchenware, art, clothing, and more. Designs come and go, so scoop up the one-of-a-kind gifts while they are available!
Break Time Croatia
So, if you're looking for the best souvenirs from Split, Croatia, consider buying locally-made jewelry or accessories. Another local choice is these nautical bracelets from Break Time Croatia. They are handmade in the family-owned and run Break Time atelier and store in Split, and they come up with new collections each year.
Their latest 2023 collection of titanium steel shackle bracelets features some very cute charms, such as a sea turtle or a palm tree, and they even have a Croatian map charm.
Ask the team about personalized custom engraving if you want to take back a customized souvenir from Croatia.
When I went, I took a huge bag of these bracelets (and nautical rope keyrings) back to Australia. They are super stylish, and everyone loved the souvenirs!
Split: Old Town Split (Trogirska 8) – The Break Time store is open from March to December yearly. They are open daily from 10 am to 10 pm in July and August.
Samobor Crystal
Just west of Zagreb is the small town of Samobor, the home of Croatia's crystal glass factories. Artisans create unique cut glass using traditional hand-grinding techniques from 1839. The crystal glassware is exquisite in design, and pieces range in size. There's something for any table waiting to be purchased!
Hint: A visit to Samobor makes for a great day trip from Zagreb; you can head to Kristal Tuk in Samobor to see the magnificent works of art they create.
If you're visiting the Croatian capital and wondering what to buy in Zagreb, you're encouraged to consider a glass souvenir.
Lace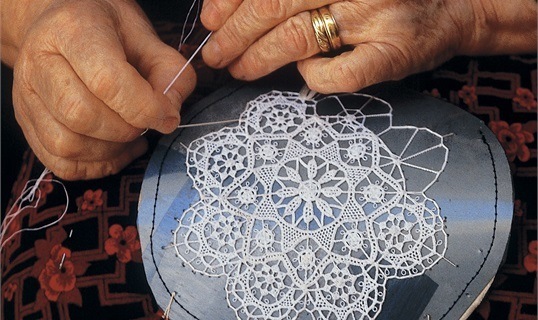 Lace is unquestionably one of the best things to buy in Croatia to commemorate your trip. Each of these adorable handmade lace pieces unites tradition, history, craftsmanship, and beauty and can be purchased in Croatian souvenir shops at the cost of around several hundred euros for a smaller size and more than 1000 euros for the larger, more extravagant forms. As far as traditional Croatian gifts go, this is as good as it gets.
Croatian lace is known for its beauty and quality, and Croatian lacemaking was inscribed on the UNESCO List of Intangible Cultural Heritage in Europe in 2009. Croatian lace was traditionally crafted in the country to decorate costumes, linen, tablecloths, and bedding.
The three most famous cities for lacemaking in Croatia are:
Lepoglava
Lepoglava is known for bobbin lace. Pauline priests in Lepoglava were thought to be the ones who brought the art of making bobbin lace. This lace also decorates the edges of costumes and is often used to make lace doilies and fashion accessories.
Pag
The Adriatic town of Pag showcases lace with a needle. Pag lace is world-famous for its beauty and quality and is part of the folk costumes of the island. It is believed to have originated from Mycenae.
Hvar Town
The town of Hvar, on the island of Hvar, is known for making lace from the agave plant. Lace from agave leaves in Croatia is produced only in a Benedictine monastery in the town of Hvar and is made by the nuns in the convent. The skill is initially from the Canary Islands (Tenerife) and has been present since the mid-19th century in Hvar. Lace is made from fibers obtained from the fresh leaves of the agave plant using a unique method.
Shopping Hint: You can take the lace and frame it to make a great piece of artwork for your walls.
Bukalta
While in Istrian restaurants, you will notice handmade clay jugs that are traditionally used to serve mulled wine. This is a fun serving dish to pick up if you spend time in Istria, and it makes for a great souvenir to use when serving guests back home. Both full-size and miniature versions are available to purchase in local souvenir shops.
Wooden Toys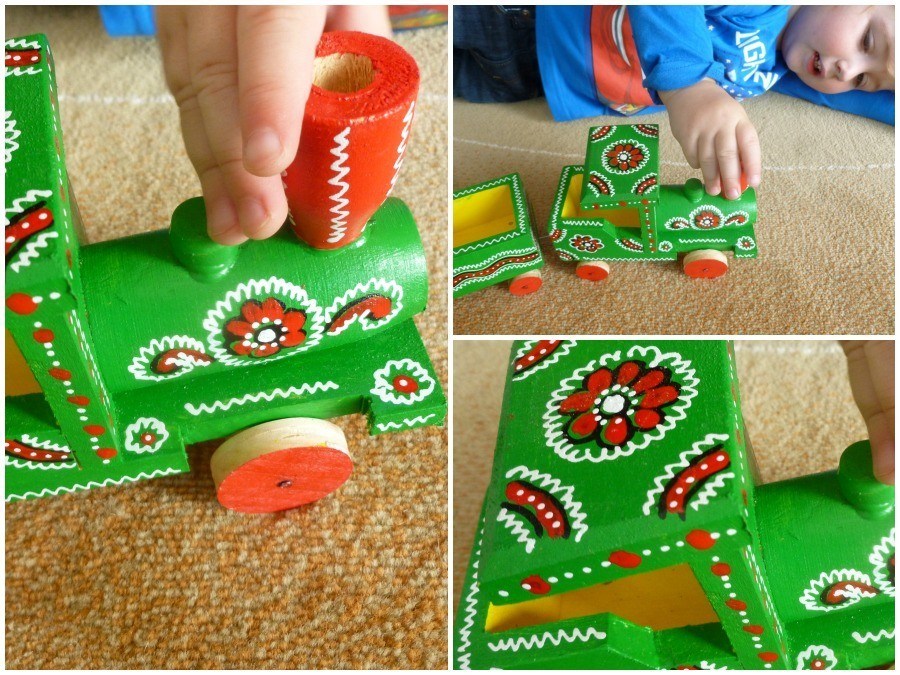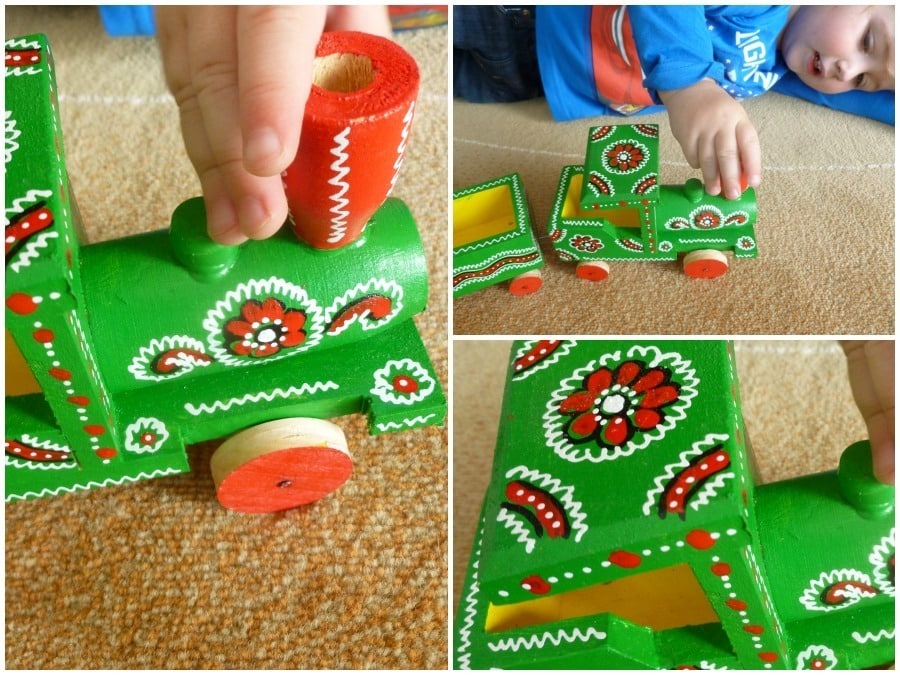 Handmade in Croatia, in the north of Zagreb in Hrvatsko Zagorje, you'll find toymakers producing the sweetest wooden toys. They are carved by the men (and a few machines) in the village from locally grown willow beech and lime trees. Once cut, the local women paint them in bright, colorful designs.
The fascinating history of this toy-making tradition was preserved when the craft was inscribed on the UNESCO Intangible Cultural Heritage List in 2009.
Buying these little souvenirs is a great idea for little ones; there are so many designs to choose from, and these wooden toys make such a suitable gift for children! My little Donkey has happily played with his train and plane for several years.
Vučedol Dove From Vukovar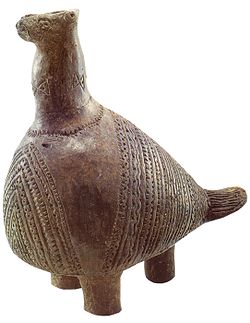 The Vučedol Dove is the most significant individual archaeological finding from Croatia. It was found in 1938 in Vučedol near Vukovar and was made between 2800 and 2400. BC.
It is a ceramic model of a bird on three legs, made of baked clay, 19.5 cm high. It is dark in color, decorated with white ornaments in the form of a bow, necklace, and wavy, zigzag lines on the wings. The original Dove can be found at the Archaeological Museum in Zagreb, but you can buy a replica. If you head to Vukovar, you can purchase this souvenir from 6 euros for smaller models up to a couple of hundred euros for the larger ones.
Although it is called a dove, it is actually a partridge, and during the war in Croatia was one of the most recognizable symbols of Vukovar, making it a sweet gift to people originating from Vukovar, Vučedol and surrounding areas as well as for lovers of art, archaeology, and history.
Gusle From The Dalmatian Hinterland
Gusle is a folk instrument of the Dinaric region of the southern Balkans and neighboring countries, consisting of one or two strings and a bow. The sound is produced by pulling the bow across the strings and is usually made from maple, walnut, or ash, with only one log from a quarter of the tree hollowed out.
The origin of gusle players is tied to the South Slavs' arrival in the Balkans or with Illyrians. Gusle are an essential part of Croatian culture because all the important events in Croatian history are celebrated in songs by minstrels. They represent a symbol of resistance to strangers, like the Turks.
They are widespread in Dinaric culture, mainly in the Dalmatian hinterland, and today most gusle players can be found in Lika and the Dalmatian hinterland. Here, this instrument can be purchased from artisans and in fairs – be prepared to shell out several hundred to several thousand euros for your music lover back home if you plan to buy this Croatian souvenir.
This particular souvenir is a beautiful decoration for any home and a reminder of Croatian history's glory days. It will bring people of Dinaric origins back to their roots, reminding them of their fathers, and perhaps inspire a desire to learn how to play for themselves.
Brački Kamen/Brac Stone Items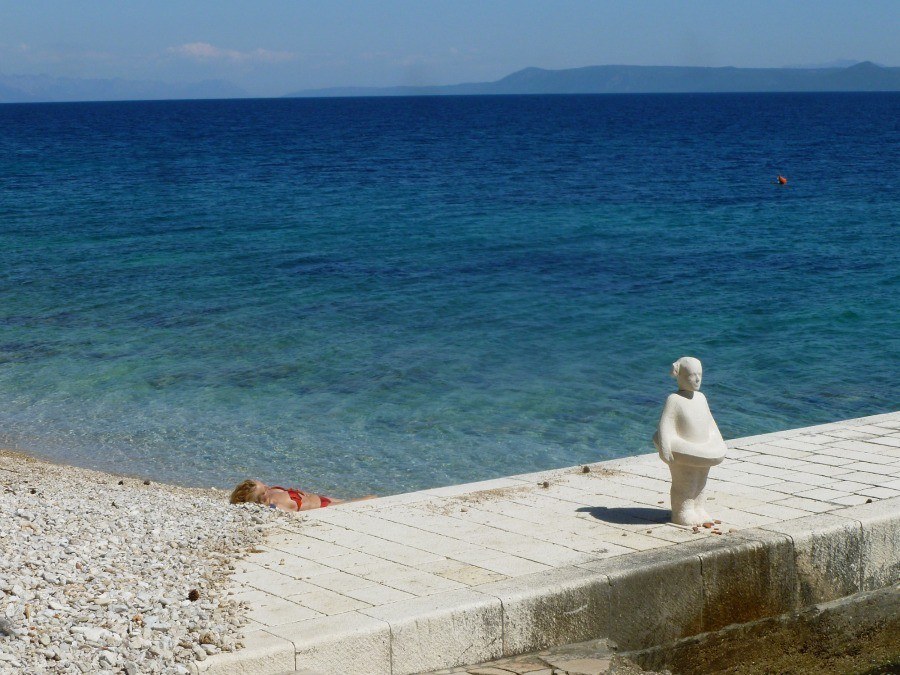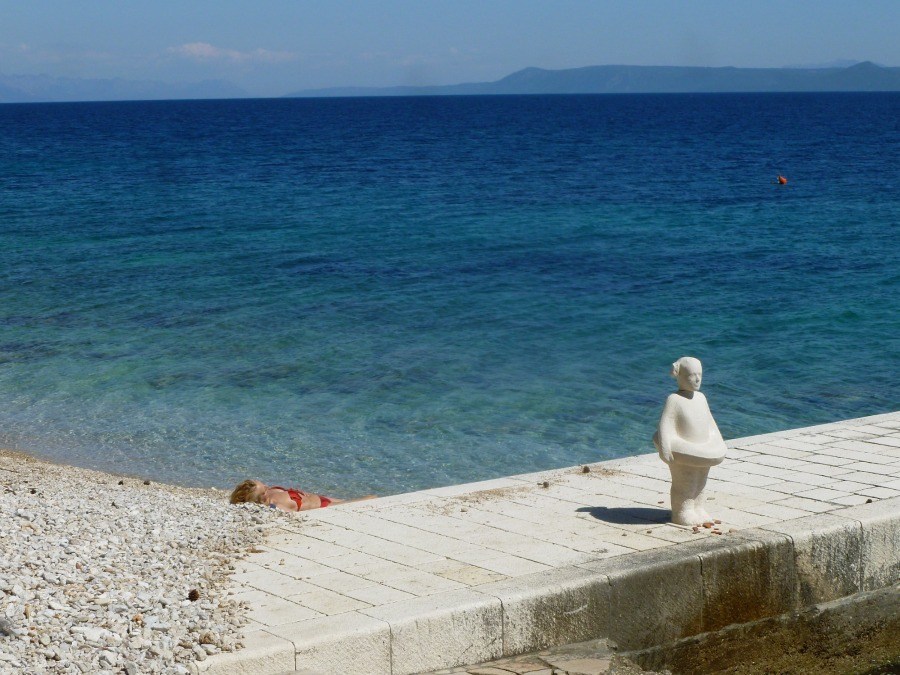 The Island of Brač is known for its stone, which has been used to line streets and is chiseled into sculptures, and even the Roman Emperor Diocletian had a palace built in Split with it.
The art of lapidary, a centuries-old tradition, is kept alive in Bol at the Sculpting Academy in Pučišća. Here, students learn how to take enormous slices of Brač stone and transform them into decorative pieces. Amazingly, it's the only stone masonry school in Europe and best of all; you can check it out while school is in session and watch how the stone comes alive.
Clocks, mortar, pestles, candlestick holders, and magnets are just a few Brač stone souvenirs cut, sanded, polished, and waiting to be taken home with you. One of the best places to pick up a souvenir is at one of the several kiosks along the beach promenade in Brač, but it can be found in other areas of the country, including the Zagreb Christmas markets.
Kažun From Istria
A very charming and favorite indigenous Croatian souvenir is a miniature replica of the Istrian Kažun. A kažun is a circular field house with a conical top, built from natural stone with no windows. It was first used to house people indigenous to the Mediterranean and then shepherds as a shelter from bad weather and storage of field tools.
This original souvenir combines history, beauty, and artistry. Along with Istria, it is characteristic of coastal regions in Croatia and other Mediterranean countries. It's a faithful replica of the real Istrian Kažuns and will undoubtedly be an ideal gift for those who appreciate Croatian heritage and arts.
Prices at street stalls throughout Istria and in souvenir shops run about 6 euros for smaller to about 24 euros for larger Kažuns.
Zovnica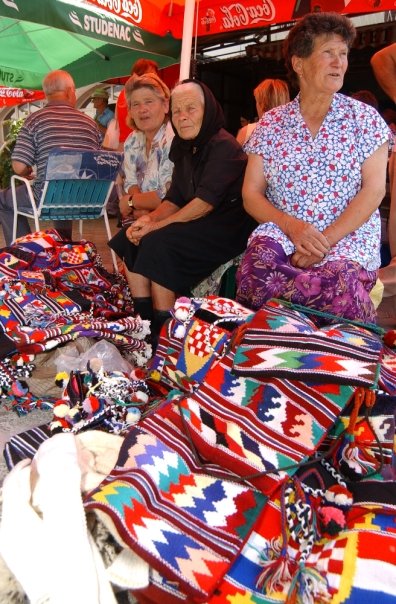 Zovnica is a handwoven wool bag with colorful patterns and long handles made using a loom. The children of the area used Zovnica for carrying books to school, and girls wore it to ceremonies and Mass.
Before getting married, girls used to weave Zornicas as part of a dowry. When the suitors visited, they gifted them apples, walnuts, and other gifts presented in their Zovnicas.
These beautiful bags with gorgeous patterns, vibrant colors, and tradition will delight lovers of heritage and folk tradition. They can be purchased from stalls, fairs, souvenir shops, and artisans in Dalmatia.
Sopile
Sopile is an instrument similar to an oboe that is played in the Kvarner region. It consists of double tabs made from reeds and a mouthpiece in the form of a cone made of wood. Sopile are always played in pairs, so there is a big and small or a thinner and thicker sopile. They were played most often on three occasions: dancing on Sundays and holidays when young people gathered in the square, in front of the church after the evening Mass, or at a wedding when sopile were set to sound unanimous, and in church processions.
This instrument has a distinctive, penetrating sound and is a remarkable gift for music lovers and connoisseurs. Handmade sopile can be found at sopile makers in Kvarner, the Kastavština region, Novi Vinodolski, and on the island of Krk at a cost starting at 70 euros.
Are you still wondering what souvenirs to buy in Croatia? Or have we now made your choice impossible?
Don't fill your suitcase with trinkets that will collect dust. Instead, save your money for these unique, authentic, and useful souvenirs and products made in Croatia. Buy some for yourself and, of course, also some for your loved ones back home.
So, now you know what you buy in Croatia – what souvenir will make the trip home in your suitcase?
MORE CROATIA TRAVEL BLOGS