You might think that Zadar, sitting pretty on the Dalmatian Coast, is only a summer destination. Wrong!
My hometown has loads to offer all year-round; it's just that you may never see that side on those 'lists' that do the rounds on social media. Zadar winters are mild and crowd-free.
Be sure to jump on a plane and enjoy Zadar outside of summer. There are way fewer people in your way, and there are fun things to do other than swim at the beach.
Winter in Croatia, and especially in Zadar, is quiet. There is no question about that, but that's the charm if you ask me. During advent, the city comes alive with lights, scents of delicious mulled wine and Croatian sweet treats in the air, music plays in the square, and you can don your ice skates. There is an air of fun for everyone!
After a two-year break, the Zadar Christmas Market is back for its sixth edition! This year's holiday season will once again feature heartwarming music, delicious treats and holiday foods, and lots and lots of winter fun.
See below for an extensive overview of what to do during the Advent in Zadar period and why you should visit Zadar.
Zadar Advent Activities
This is a five-week-long program of events that will entice even the Grinch to come out and play.
Lasting from the end of November to the very beginning of January, there is a fun-filled feel around the entire city. This year (2022), the celebrations will start on November 24, with the traditional lighting of the first Christmas candle at the Church of St. Simeon. The festivities will continue until January 1, 2022.
You can expect children's workshops, sweet treats, local delicacies, music, concerts, dancing, and face painting, all served with a side of mulled wine and craft beers. Maybe you'll find Santa handing out delicious candies and having his photo taken with eager children.
Most of the events take place in Petar Zoranic Square. However, you will find celebrations spreading out across the rest of the city, too, including Five Wells Square and the Roman Forum. The square lights up almost like a fairy tale, and it's undoubtedly an Insta-worthy snap for your collection!
Zadar Christmas Market At Petar Zoranic Square
Arguably the main event and location during Advent in Zadar in 2022 is the Christmas Market at Petar Zoranic Square. Decorated with countless atmospheric Christmas lights, this square in the Old Town really is the place to be in Zadar at the end of the year.
There's also an extensive musical program at the Zadar Christmas market, which will satisfy all tastes. There's no lack of musical choices, from traditional Croatian bands to DJs, pop singers, and soul musicians.
In 2022, the Zadar Christmas Market will take place from November 26 until January 1, 2022, from 5.00 pm to midnight.
Indulge In Amazing Food At Christmas In Croatia
The Christmas market in Zadar's Petar Zoranic Square is so amazing because of its typical Christmas atmosphere. It features cozy lights, a welcoming vibe, and lots of sensational food.
There, you'll find dozens of booths where you can buy various gastronomic delights, from warm smoothies and mulled wine to ćevapi, smoked bacon sandwiches, homemade appetizers, and lots of different sausages (this is Croatia, after all!).
You better start getting hungry already! Some of the food options that we recommend at the Zadar Christmas market are game sausages, ćevapi, breaded codfish balls, sarma, and stani-pani crêpes, just to name a few. We suggest simply strolling around this incredibly atmospheric market to check out all the options.
Zadar Street Food Festival – Winter Edition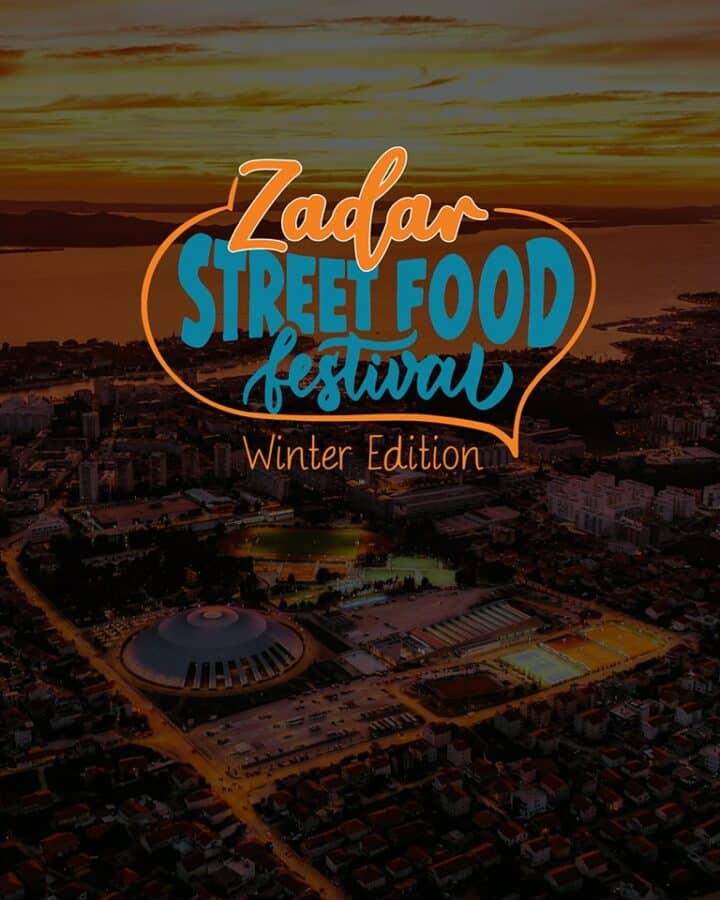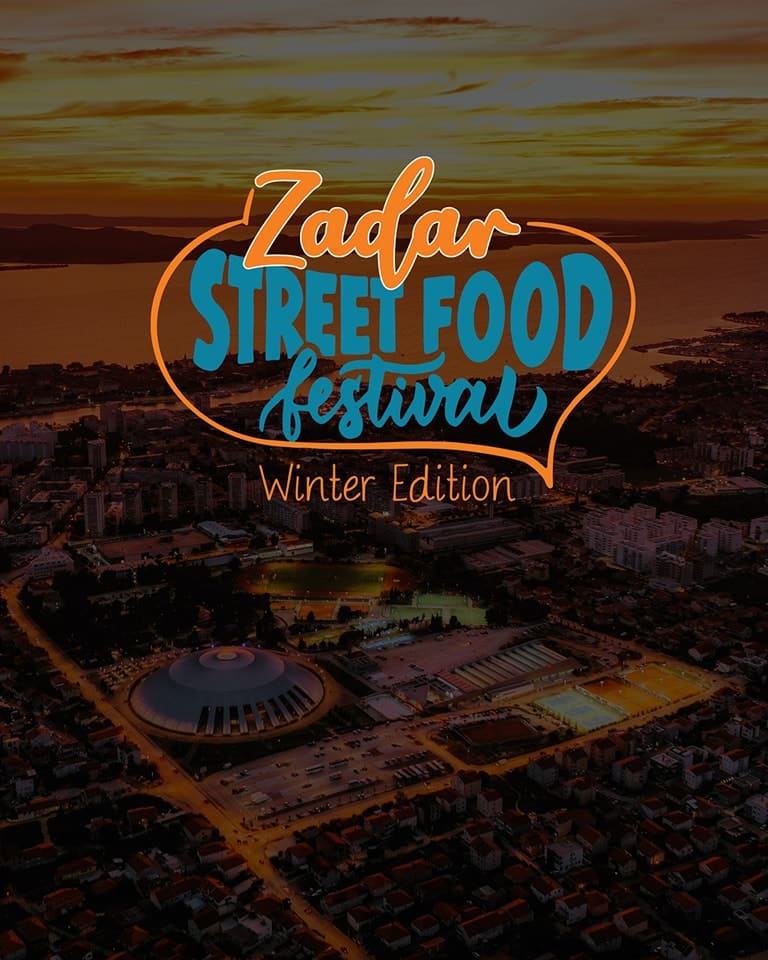 This year, the winter wonderland at Višnjik will have several food houses, including:
Burgers & More
Salsa Rossa Xmas House
Kafana Danica
Zadar Wine Festival
A Sweet Feel to The Forum
If you have a sweet tooth, be sure to head to the Roman Forum, where you'll be able to enjoy Nasi Mali Gusti, which means "our delightful little treats." You'll be able to try sweets, cookies, and other candies while enjoying the Christmas music and lights. Of course, you can do a little Christmas shopping while you're there!
Ice Skating at Višnjik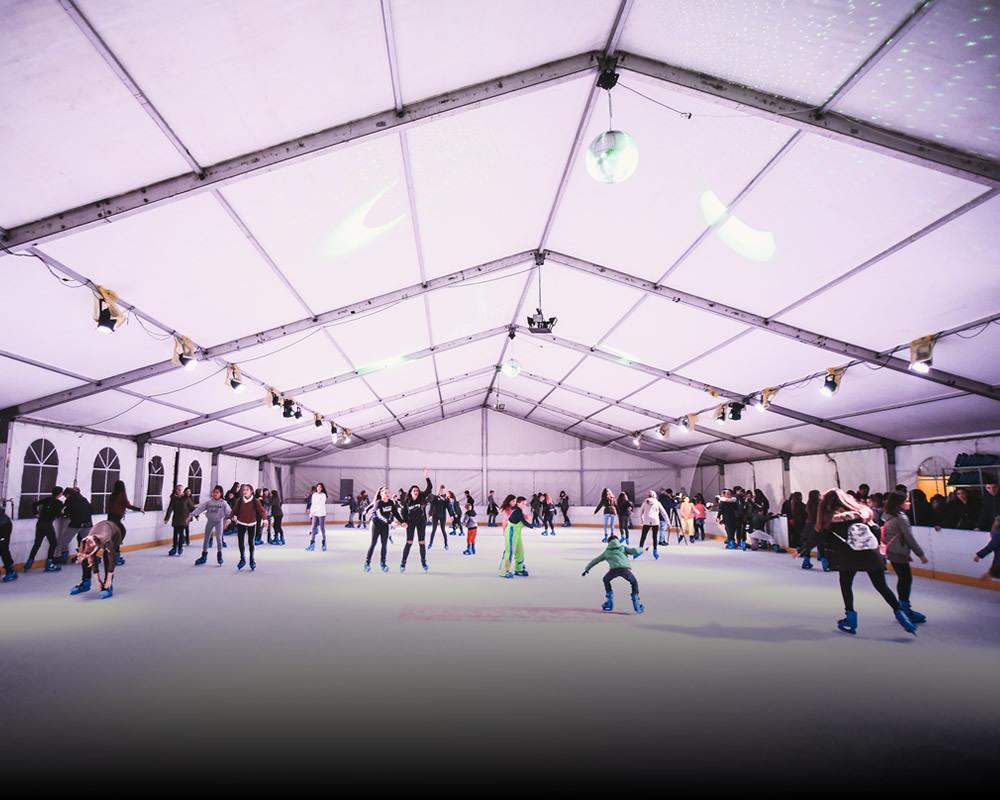 No need to be a pro skater to enjoy this. Ice skating and Christmas go hand in hand in Europe, so don your skates and attempt to glide around this huge open-air rink of 800 square meters at the Višnjik Sports Centre.
The rink at the Winter Park in Zadar is open for adults and children alike and is particularly magical during the evening. You can rent everything you need – including ice pushchairs for the littlest of guests.
The plan is to open the Winter Park on Zadar City Day, 24th November, at 5.30 p.m. and for the event to last until 15th January 2022.
In addition to the ice skating rink, the Winter Park at Višnjik Sports Centre will also feature:
Covered ski slope and sled slope intended for the youngest, covering an area of 500 square meters
Book fair organized by the Mozaik publishing house
Colorful and joyful amusement park
Several food kiosks
Concerts by local musicians on Saturdays
Various children's theatre performances
Grab Your Walking Shoes And "Stroll Around The City"
Put on your best travel shoes, as the Advent period is when Zadar's businesses all join forces and offer the "Stroll Around The City" initiative. This traditional program aims to get visitors and locals mingling, enjoying everything the city offers, doing some shopping, and checking out the local sights you might otherwise miss.
Coffee shops, bakeries, restaurants, and museums all offer something fun-filled every single day, with music, lights, and general merriment. Foodies, especially, will enjoy this initiative since various Zadar restaurants will participate once again this year. They'll offer affordable holiday menus, along with special discounts and offers.
In addition to many restaurants in Zadar, the city's museums also have various fun, informative, and entertaining programs going on during Advent in Zadar. Most of them involve discounted prices for souvenirs and tickets.
You can see whether or not a business or institution is participating in these events by their Stroll Around The City labels and signs.
Run-Off Excess Christmas Calories At The Zadar Christmas Run
Also, the Zadar Christmas Run is part of the Advent in Zadar festivities in 2022. The first edition of this festive sporting event was hugely successful, attracting 600 runners. This year, the Zadar Christmas Run takes place on December 23 at 4:30 pm. So strap on your running shoes, and red Christmas hat and run, Forrest, RUN!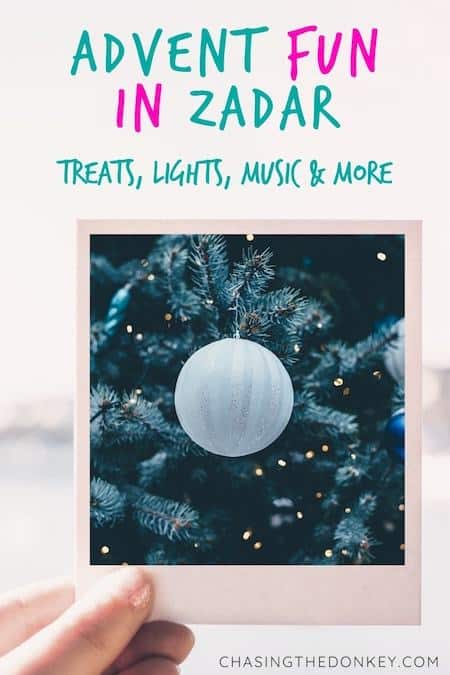 After a brief absence, the Zadar Christmas Market and Advent in Zadar are back in 2022! So grab your Santa hat and look forward to tons of joy and merriment at Advent in Zadar 2022!
Main photo credit: Like Zadar Tourist Board Facebook Page