Some posts contain compensated links. Please read this disclaimer for more info.
Traditional Croatian Recipes: Roast Turkey With Mlinci
Well, I am sure you know what roast turkey is – but I guess that those of you who are not Croatian would not have heard of mlinci – am I right?
Mlinci are thin, dried flatbread that is broken up into pieces and mixed with the roasting juices from a roast turkey. The juices make the mlinci soft and somewhat like noodles. They suck up all those delicious juices and carry the turkey flavor.
Sadly they do not look very appetizing – but don't let that stop you from eating them. Just don't be like me who always eats too many, forgets how quickly they fill me up and I can't finish the turkey….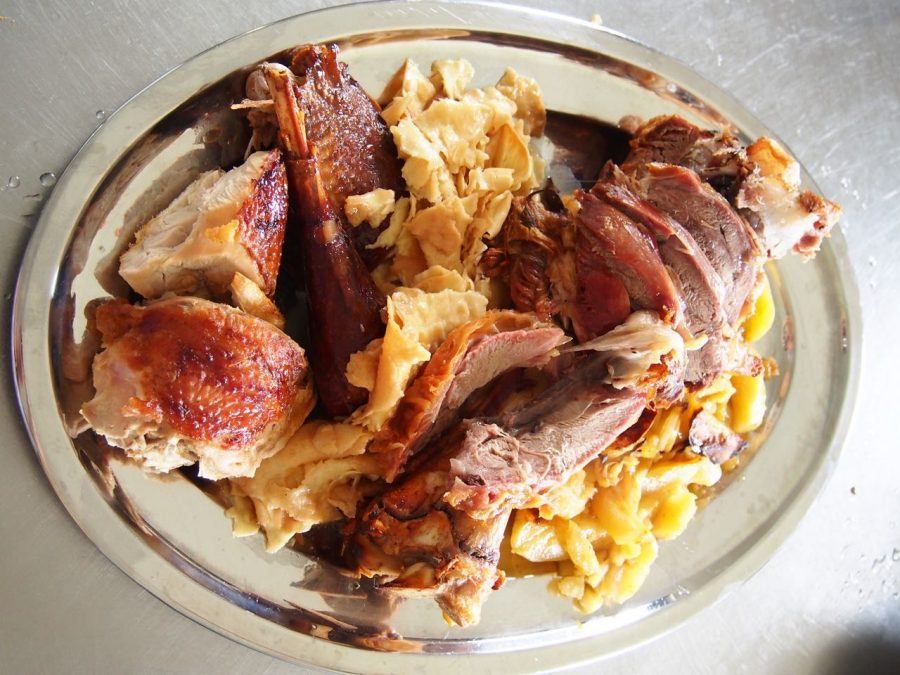 Roast Turkey Ingredients
1 turkey (2 – 3 kg)
100 mls of sunflower oil
100 mls water
Salt
Preparation For Roast Turkey With Mlinci
The night before you wish to eat the turkey (or 48 hours), rub the turkey down with lots of salt. This will ensure your turkey is both tasty and moist. Keep it uncovered and refrigerated overnight. This will make sure your turkey is crispy!
Take your turkey out of the fridge 30 mins before cooking
When you are ready to roast, place it in a roasting pan. Pour the water into the bottom of the pan.
Then rub the oil over the turkey (tuck in the wings), and place in a preheated oven (set at 200 degrees) and roast for 30 minutes
Lower the oven to 180 C and continue to roast for 1.5 to 2 hours until the skin becomes slightly crunchy
During the baking process, spoon the oil and water mix from the bottom of the roasting pan over the turkey every 30 minutes
Once cooked, place the turkey on a plate, BUT be sure to keep the drippings in the bottom of the baking tray – this is critical for the mlinci
Note: It may be necessary to add additional oil while it's cooking.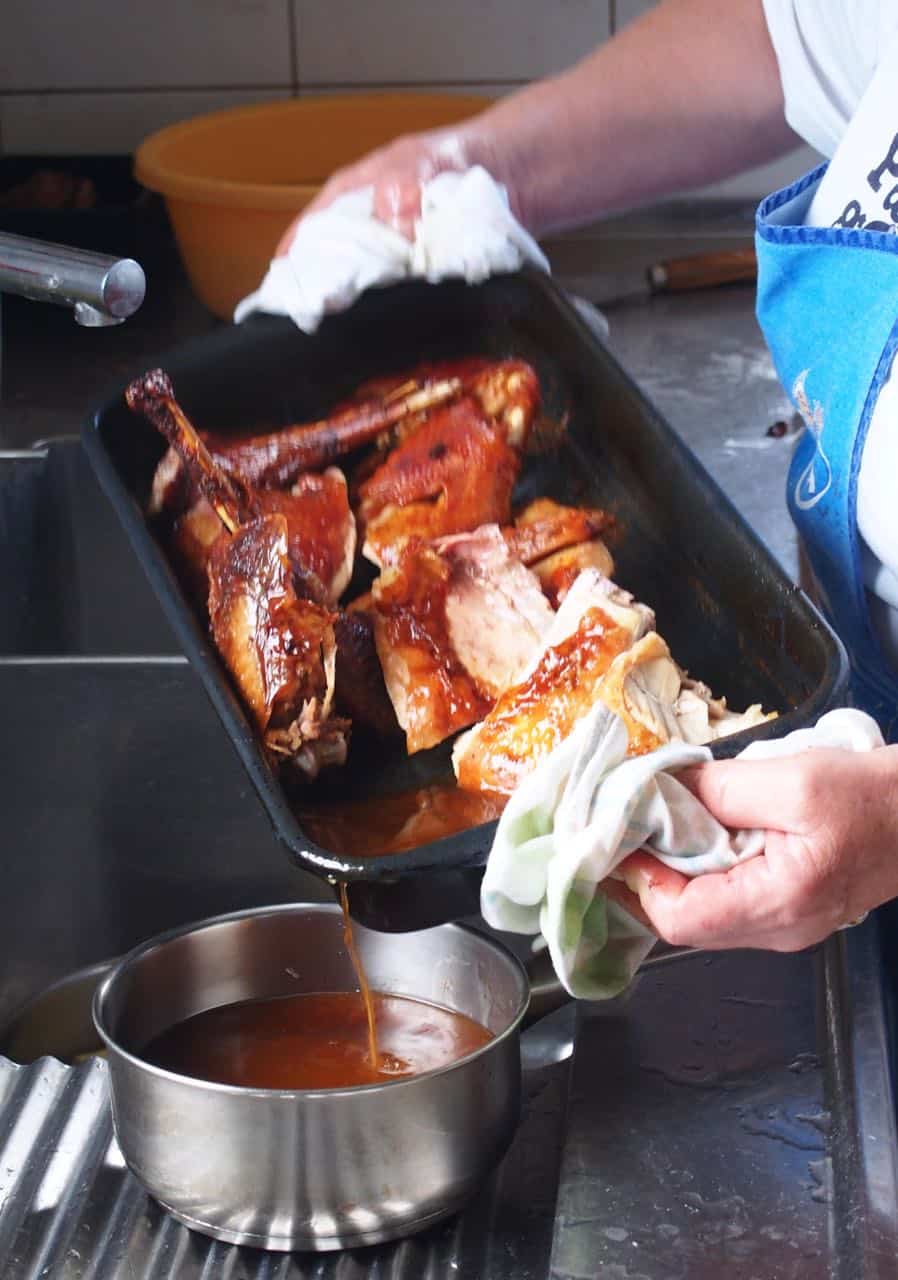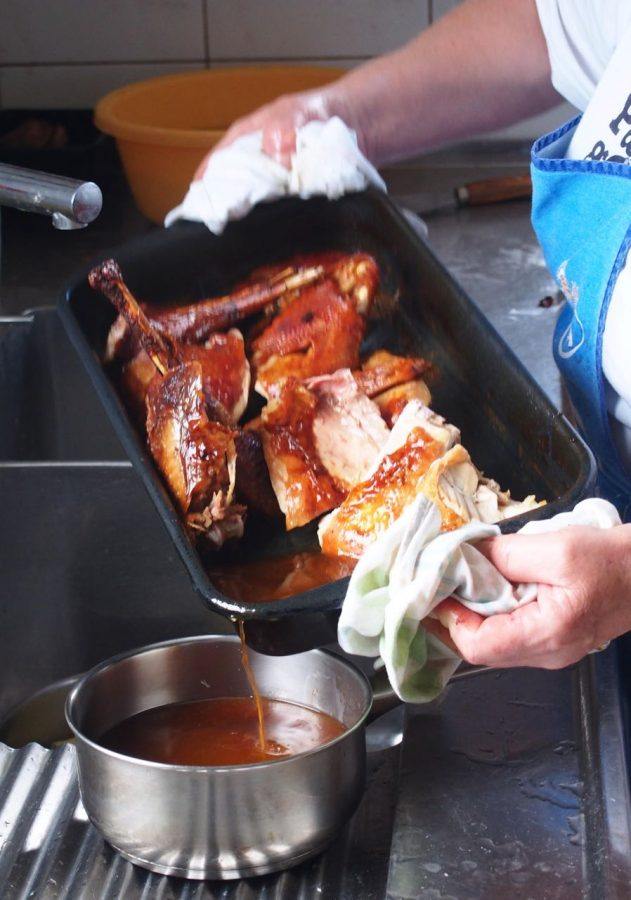 Ingredients for Mlinci
1/2 kg of white flour (tip 550)
1 egg
2 – 3 small tablespoons of sunflower oil
salt
hot water
Mlinci are a pasta-like side dish, made of cooked unleavened dough seasoned with turkey drippings.
How To Make Mlinci
With a little water, knead the flour, egg, oil, and salt until the dough is medium soft and divide into small balls
Roll out each ball into a sheet of pastry roughly 2mm thick
Put each rolled out sheet into the oven (100 degrees) and bake until they become firm and slightly yellow and crispy on both sides. Continue until all the pastry is cooked
When each sheet is cool, break each one into rough toast size pieces, and put in a larger bowl
Pour into the bowl the hot salty water
Cover the bowl, and let it stand for 10 minutes
Strain the bowl and pour the mlinci into the tray with the previously saved turkey drippings and stir
Serve the turkey and mlinci with a green salad and horseradish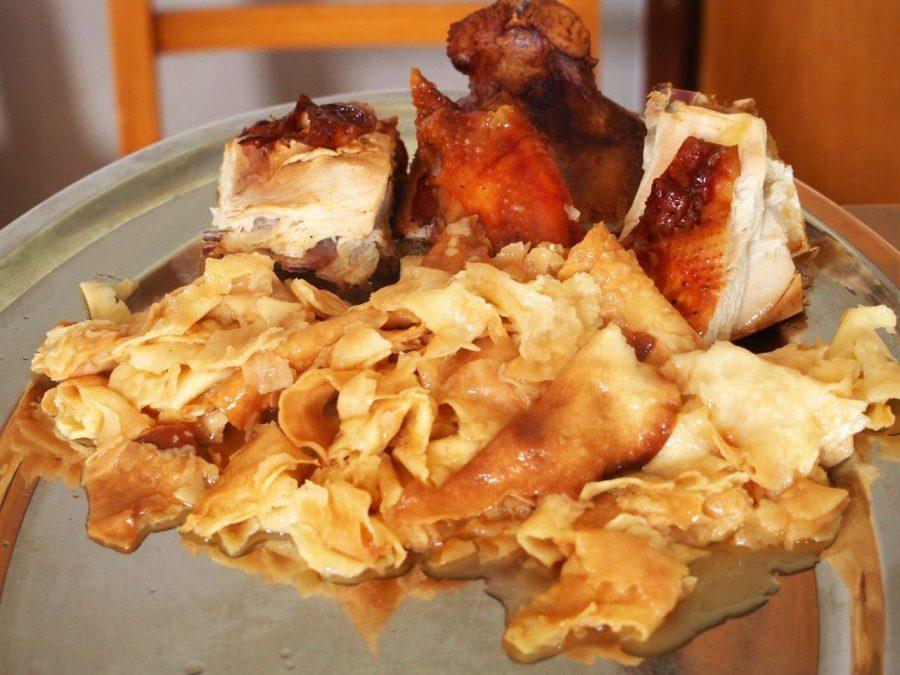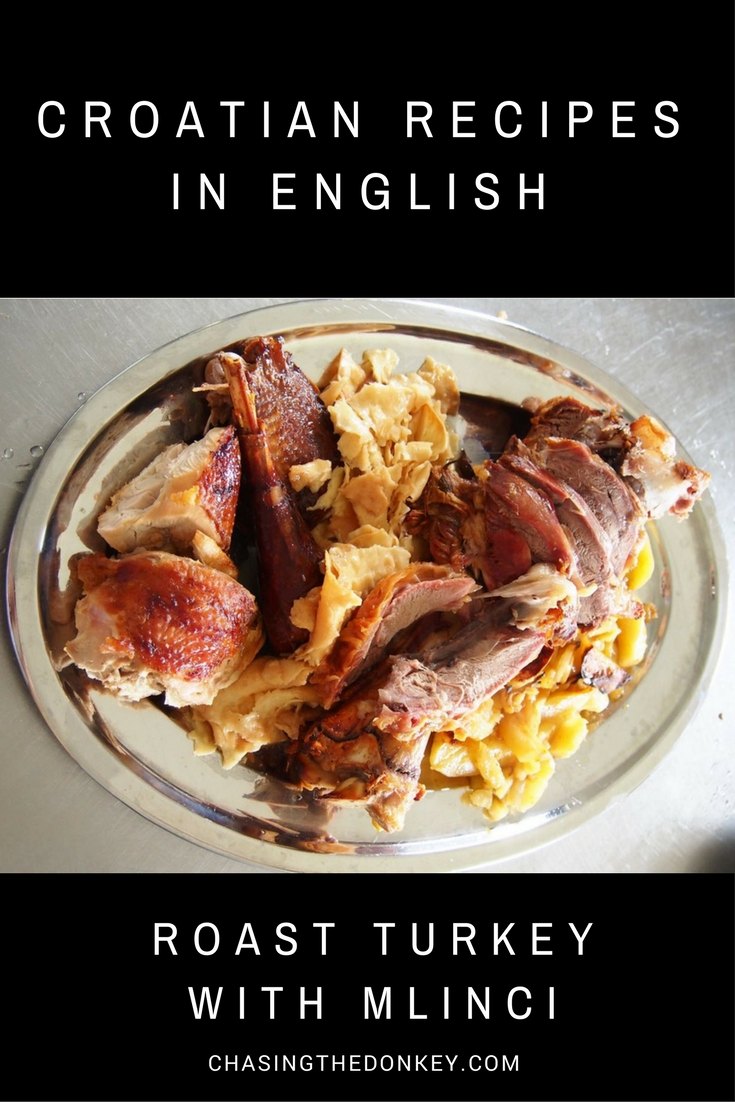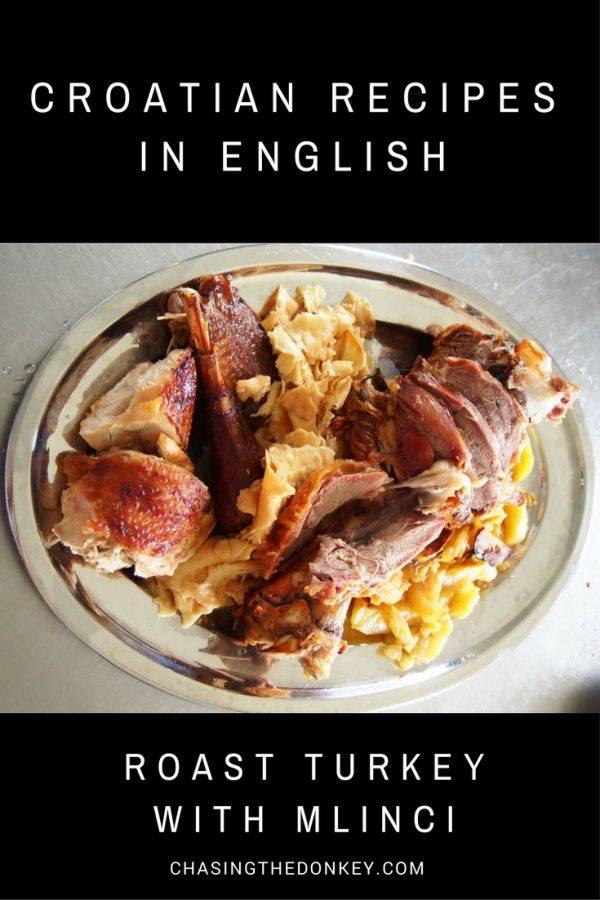 MORE CROATIAN AND BALKAN RECIPE BLOGS
Share