Some posts contain compensated links. Please read this disclaimer for more info.
Best Places In Turkey To Visit For Every Kind Of Traveler
If you think that Turkey is all beaches and Istanbul, you're very wrong!
Turkey is a huge country, packed with cities, towns, villages, beach resorts; the list goes on. That means there is literally something for everyone.
Sure, not every destination is going to suit every single person but provided you know what you want to do and what you want to experience, you can find a place which fits the bill.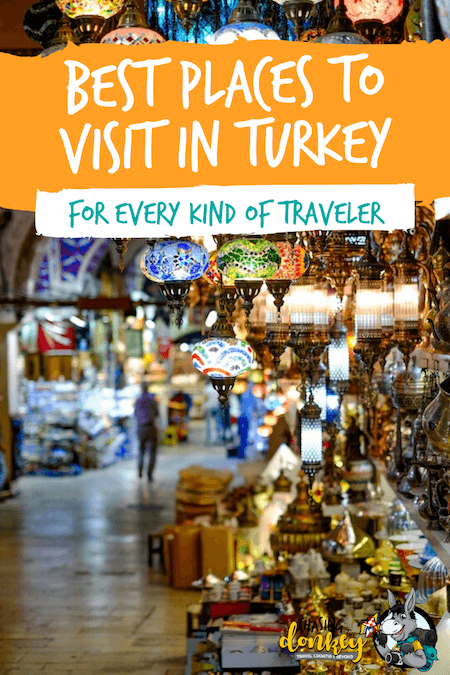 For instance, if you want to enjoy the nightlife, it's not a good idea to head to somewhere like Adana, Aydin, Trabzon, or Rize. However, you will find fantastic opportunities to party the night away in Istanbul, Izmir, Antalya, and any of the beach resorts along the south coast.
If you want to enjoy history, you're probably not going to find what you're looking for that much in Marmaris, but in Istanbul, you'll have more history than you can possibly absorb into your brain!
It really comes down to what you want and then figuring out where you want to go.
If You Want To Shop
Istanbul/Izmir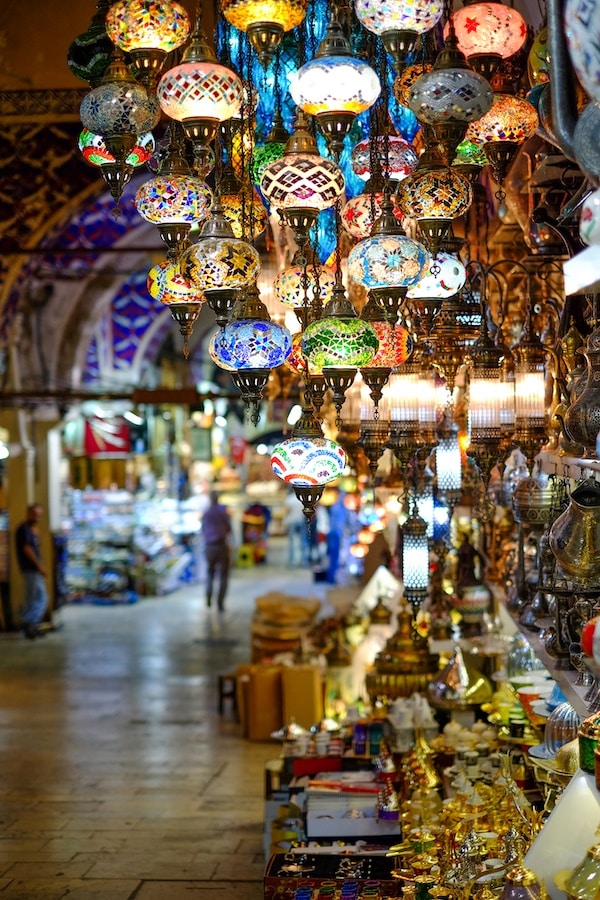 There is nothing you cannot find in Istanbul – in fact. Taksim is the ideal spot for High Street stores, but there are also huge malls across the city, such as Cevahir, Mall of Istanbul, etc. Izmir is also a great shopping spot, with a few other malls and plenty of your international names. If you want traditional souvenirs, you'll find these in most places, but you can't beat Istanbul's Grand Bazaar for choice and experience!
If You Want To Party
Istanbul/Izmir/Antalya/Beach Resorts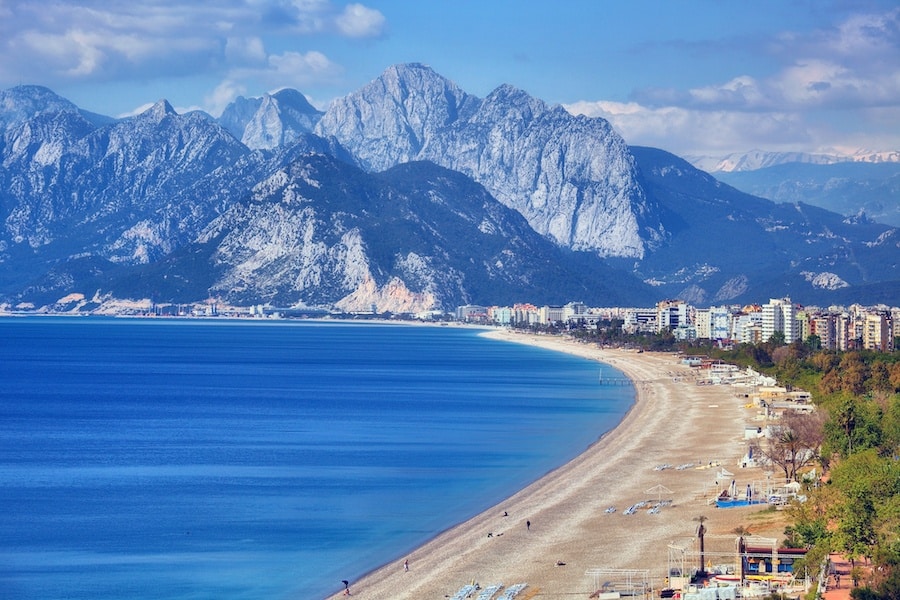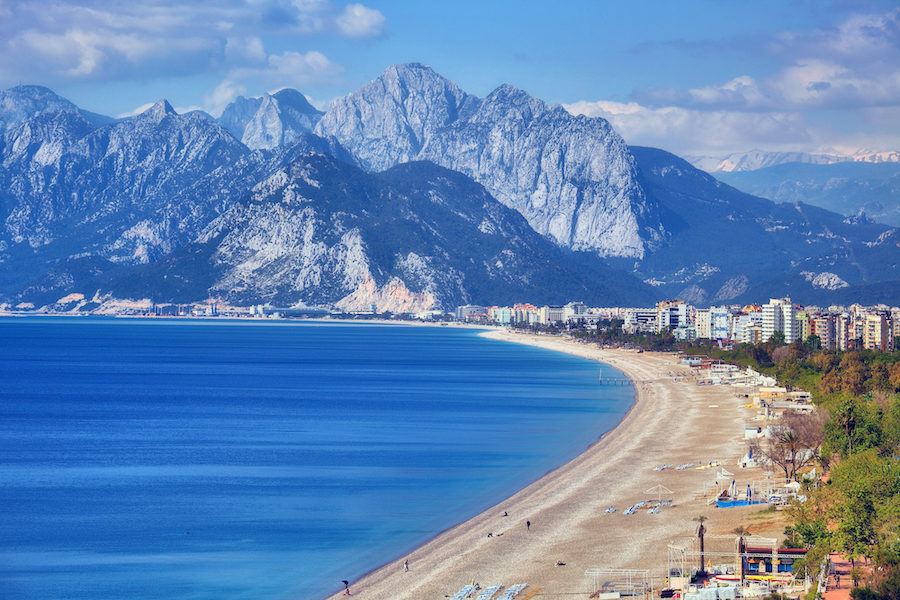 Most people are quite surprised when they see the amount of nightlife there is in Turkey. Sure, it's not everywhere you look, and some of the smaller cities and towns still tend to be more traditional in terms of beer houses mainly for men, etc., but you'll find many International and modern bars too.
Taksim and Besiktas in Istanbul are ideal for party fans, but Izmir and Antalya will tick your boxes too. Taksim is home to some seriously loud nightclubs if that's what you're after!
Alternatively, the beach resorts on the south coast, such as Marmaris, Gumbet, Bodrum, and Alanya, also have plenty of bars as well as nightclubs to enjoy.
If You Want To Eat
Istanbul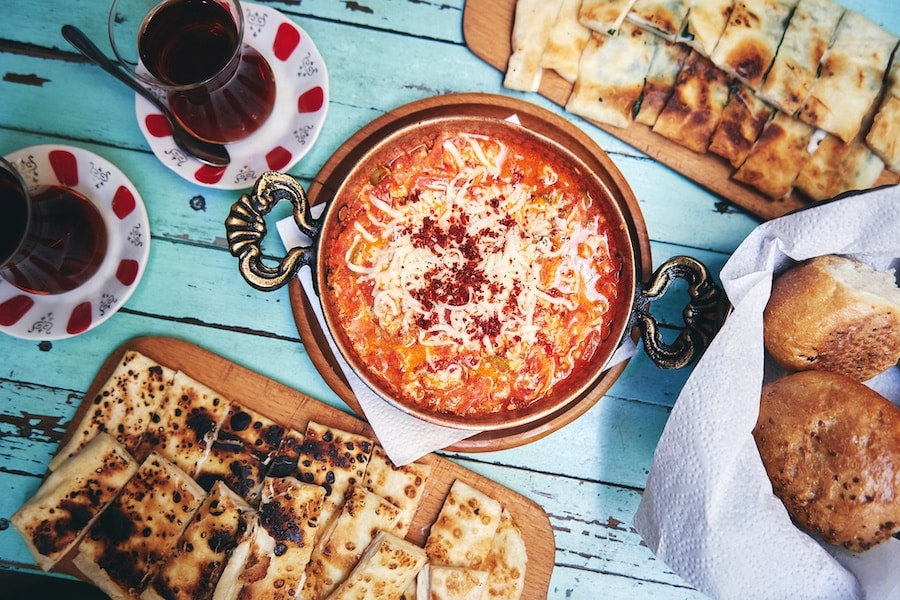 Turkish food all over the country is delightful, and if you can head to a small village, be sure to try the homemade fare there, but if you're visiting a general place, you need to chow down in Istanbul. There is nothing you won't find here, including traditional Turkish food. Be sure to try the street food also, as it's not only cheap, but it's super filling at the same time.
Get info on how to tip in Turkey here!
If You Want Nature
Saklikent National Park (Antalya)/Cappadocia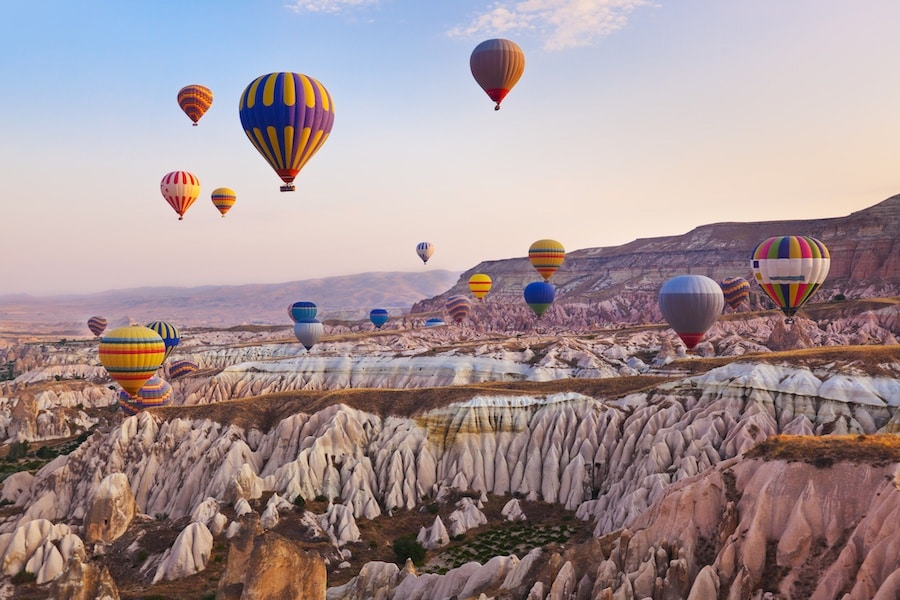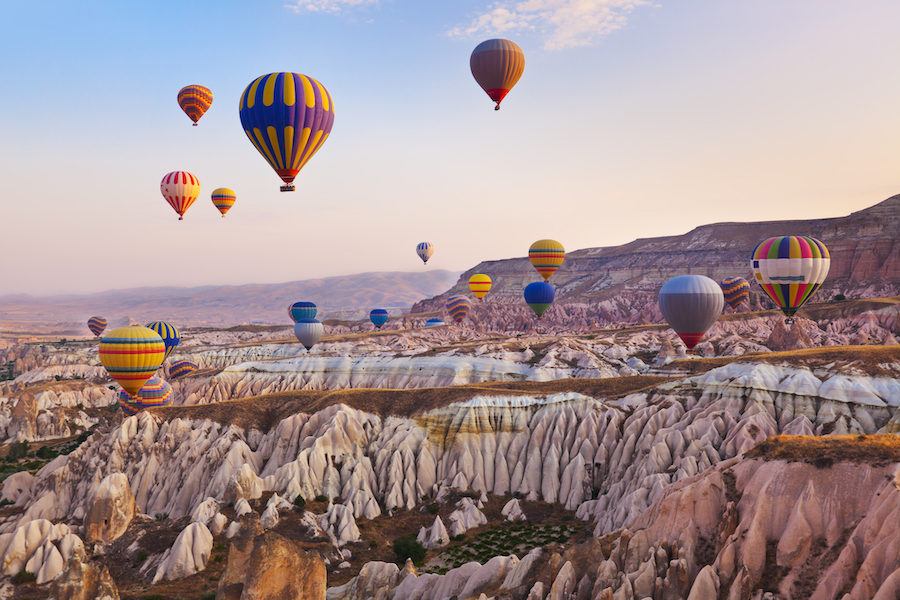 One of the most iconic travel photos the world over is the hot air balloons over Cappadocia, and this is a true must-visit. The strange landscape around here is something to behold, and the so-called 'fairy chimneys' formed by years of rock erosion are genuinely magnificent. You can even stay in a traditional cave hotel!
Alternatively, or possibly also, head to Antalya's Saklikent National Park. You can go canyoning, rock climbing, sailing down the river, but it's truly breathtaking whatever you choose to do.
Of course, Turkey is packed with stunning natural sights, but we don't have enough time to list them all here!
If You Want History
Istanbul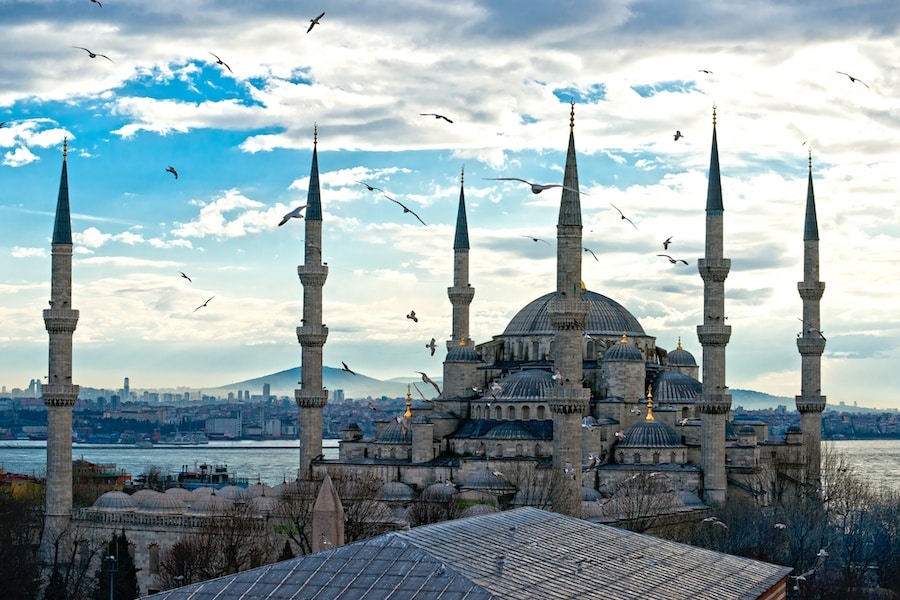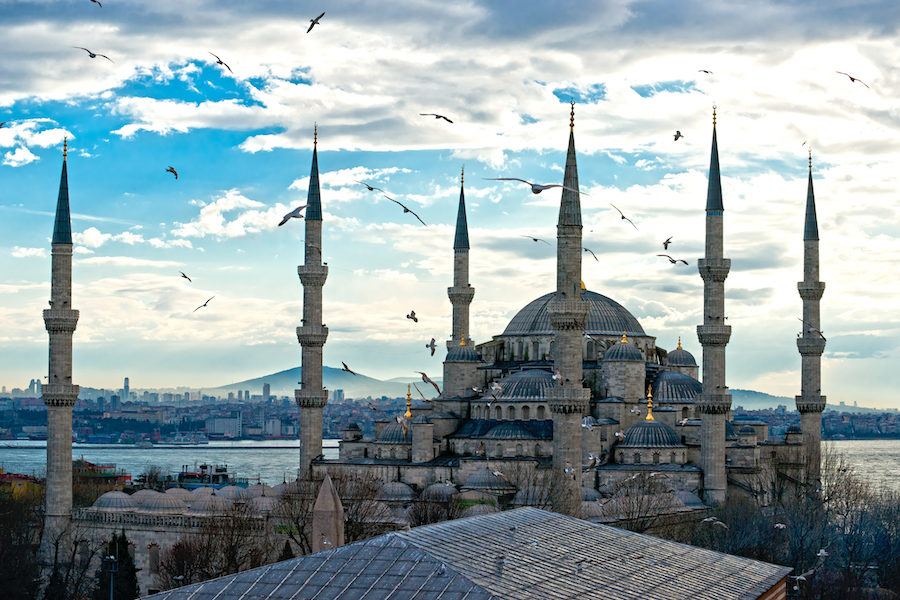 Turkey is packed with history, and if you want to look at natural history, you should head to the south-eastern region. While traveling there isn't forbidden by any means and is quite safe provided you're careful, there are certain restrictions and places that it's not ideal to go to. Many governments warn their citizens not to go to the border area with Syria, for example. This is quite a shame because Mardin, which isn't too far away from the Syrian border, is one of the oldest and most historic parts of Turkey.
Despite that, the single best place to go in Turkey for history, hands down, if not the entire world, is Istanbul. There are more historical sights here than you will ever have time to visit!
If You Want Authentic Culture
Any village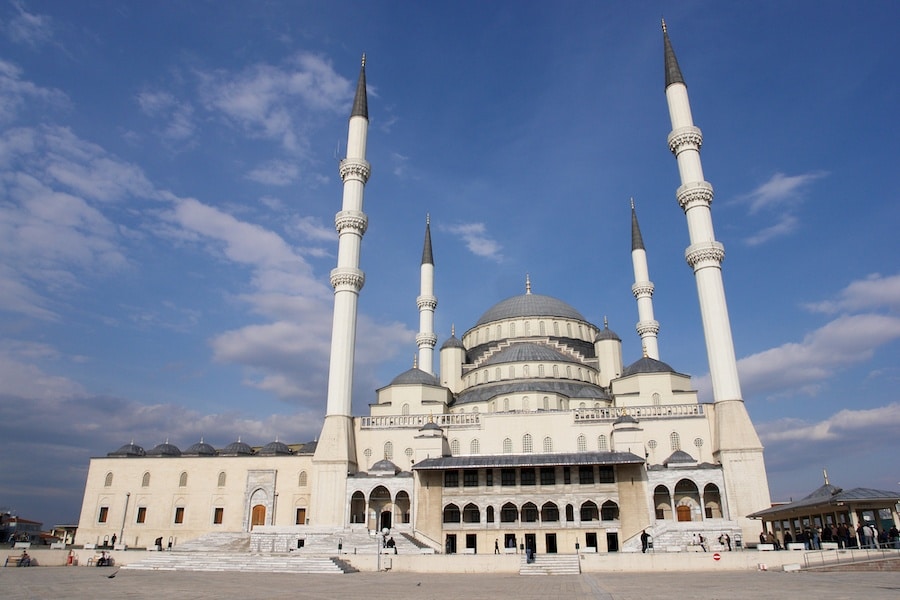 There are many tour operators who will take you into local villages and let you see the local way of life. If you visit cities and towns, sure you'll see some of it, but it's usually touched by modern life and changed a little. If you want to see how people live off the land, focus all their time and energy on family, and value communities, you have to visit a local village. The food is also amazing!
The good news is that there are many villages close to the main tourist resorts on the south coast, so this is something you can do if you hire a car too. Turkish people by nature are very welcoming, and hospitality is high up on their list. If you meet a local family and they invite you to their home, you're more than blessed in terms of the culinary delights that will come your way too!
If You Want To Go Off The Beaten Track
Northern And Central Turkey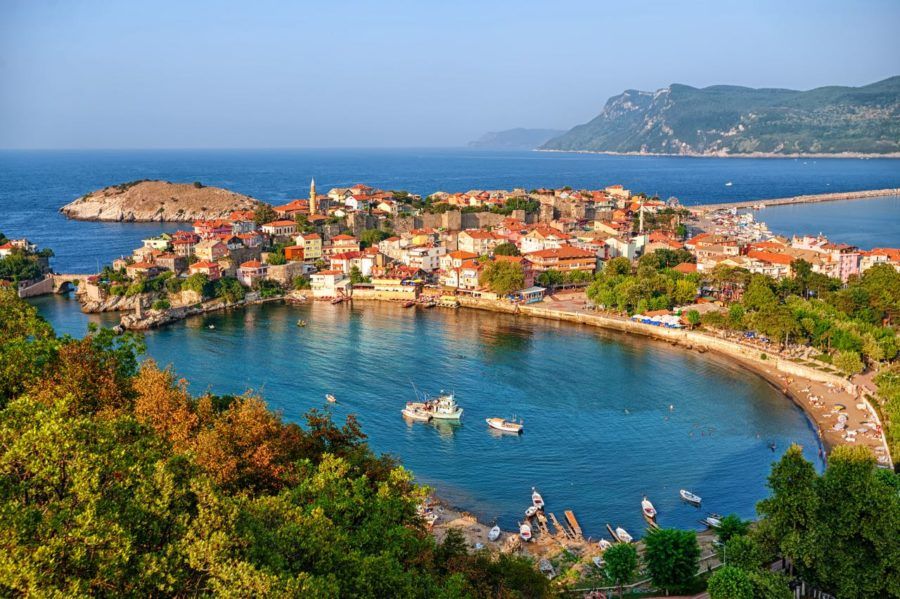 Turkey is a safe country and provided you listen to advice, e.g., the advice we gave before about not going close to the Syrian border; you're more than fine. This is a huge country, and it's one that is extremely welcoming. It's very easy to travel around Turkey, thanks to a very high-quality long-distance bus network, meaning you can go from place to place quite cheaply.
If you want to go away from the main tourist resorts and cities, head to the Black Sea Coast, with destinations such as Rize and Trabzon. Central Turkey is also a delight, and this is where the capital city of Ankara is situated. Do be aware that during the winter, however, this part of Turkey sees heavy snowfall, but it's a beautiful thing to see!
If You Want To Sunbathe
South Coast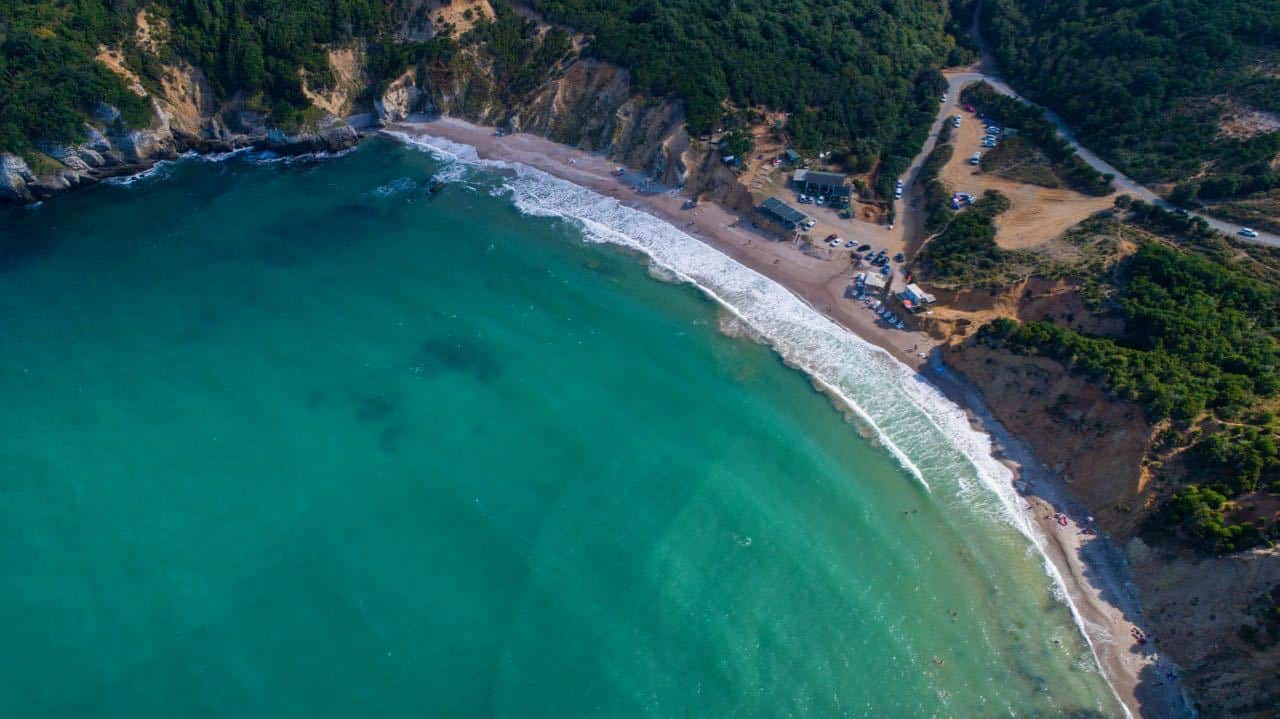 Finally, if you simply want to kick back and relax, get a tan and enjoy the summer temperatures (although be warned, they're hot), you should definitely head south and visit one of the many tourist resorts on the south coast. Lapped by the Aegean and Mediterranean, you can choose between Kusadasi (close to Izmir so ideal for a city and beach break), Bodrum (very cosmopolitan and has a beautiful castle) Gumbet (party central), Icmeler (beautiful), Marmaris (a bit of everything), Alanya, Side, the list goes on. Not to mention, these cities along the southern coast are perfect for day tripping in Greece!
As you can see, there really is something for everyone in Turkey!
More Turkey Travel Ideas
Share