Short Day Trips From Istanbul To Beat The Craziness
While Istanbul is amazing and full of fantastic sights, it is a bustling place. In fact, the word 'busy' doesn't really do it justice. It can also be quite stressful if you spend too much time right in the middle of the craziness. In that case, maybe you want to escape to somewhere a little quieter from time to time.
The good news is that although you'll still find plenty of people milling around and lots of shops, bars, and restaurants, there are a few smaller districts that are perfect for getting away from it all, at least for a few hours.
Now, a quick disclaimer before we start. There is no totally chilled-out place in Istanbul, but the suggestions below are calmer than the central areas. You'll also be able to take a lungful of fresh air without being at risk of swallowing a mouthful of someone's hair because you're walking too close to them (although people do remember social distancing!)
The traffic in these places is still pretty bad, but only really once you try and get back into the central parts. Other than that, you can expect a much calmer and more laid-back vibe.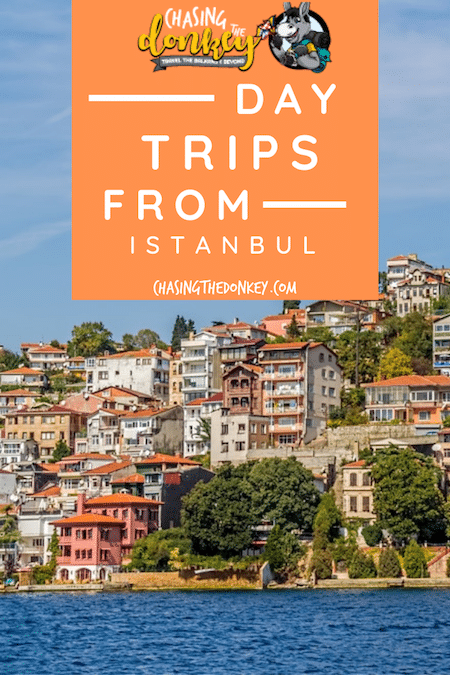 Bebek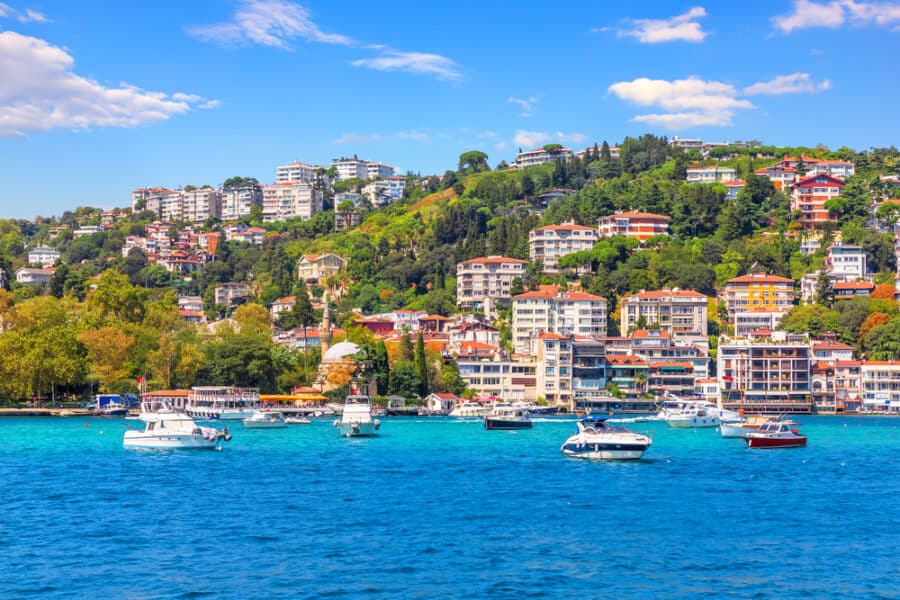 Bebek is a very accessible smaller district, close to Besiktas; however, it's also very upmarket and a great place to visit for a few hours. The only issue is the traffic between Besiktas and Ortakoy (where you'll find the massive Bosphorus Bridge). However, aside from that issue, you will enjoy the vibe in Bebek.
With seafood restaurants along the waterside, you can easily walk along and really enjoy the view. You'll see people fishing, walking arm in arm, and you can also take some fantastic photographs as you go.
Incidentally, the nightlife in Bebek is very sophisticated, so if you want an excellent steakhouse or cocktail bar, this is the perfect spot to visit.
Sariyer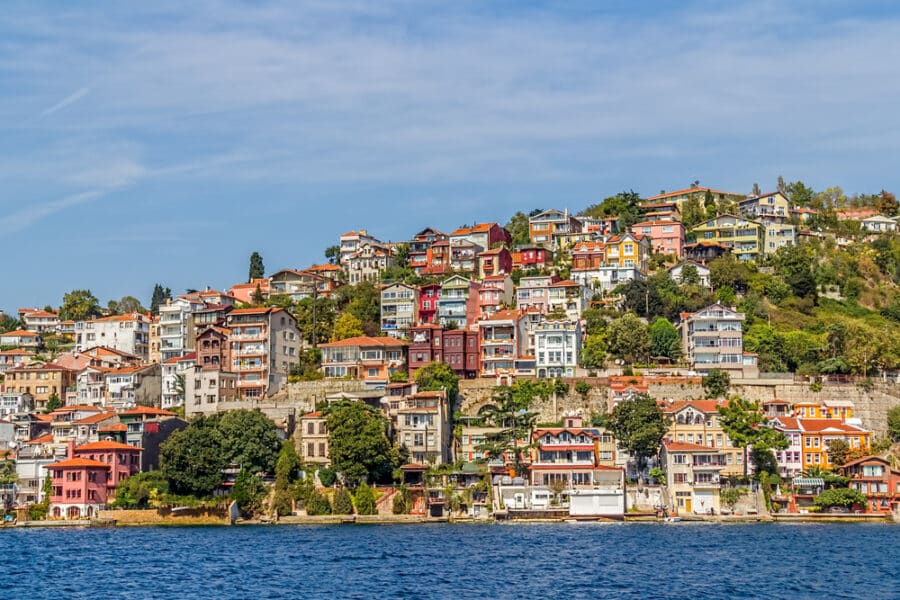 If you carry on walking along the water, you'll eventually enter Sariyer, another waterside district. Again, it's upmarket, and you'll notice that by the huge houses and posh cars that pass you by! If you watch any Turkish TV shows, you'll probably notice that many of them are filmed around this exclusive part of the city.
Some excellent cafes serve homemade cakes with a glass of cay, or you can also head into the town and check out the upmarket restaurants.
Prince's Islands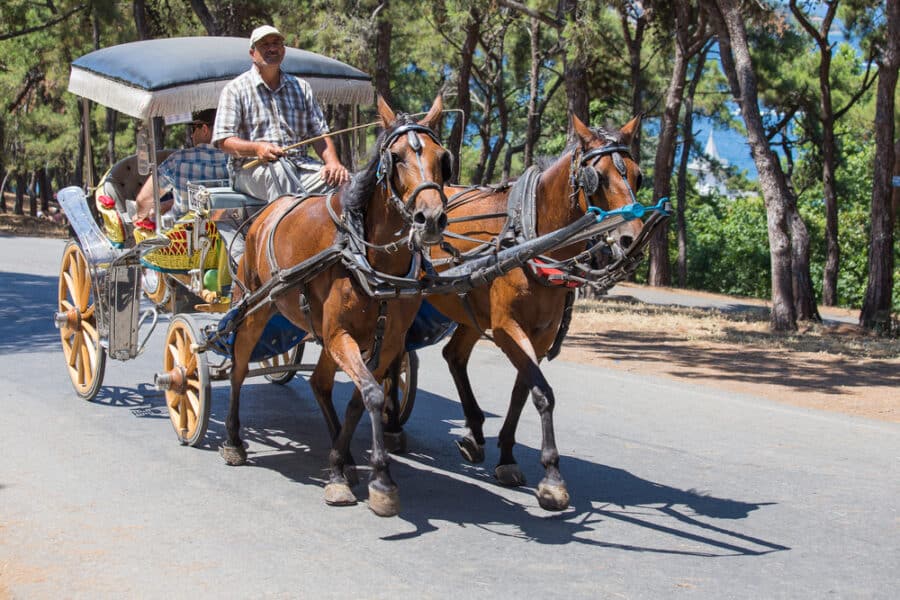 A day trip to the chilled-out Prince's Island is the single best way to get away from it all. Just half an hour away by boat, you can enjoy a day here or even spend the night if you want to. The islands don't have any traffic, because cars aren't allowed! So, you are having a different experience as you'll see horses and carts transporting people around, or simply just walking for some fresh air instead.
There isn't a huge amount to do on these islands in the winter, but it's still great to get out and see the scenery. However, during the summer, the islands can be pretty crowded. The largest island is called Buyukada, and there are nine islands in the chain in total.
Bostanci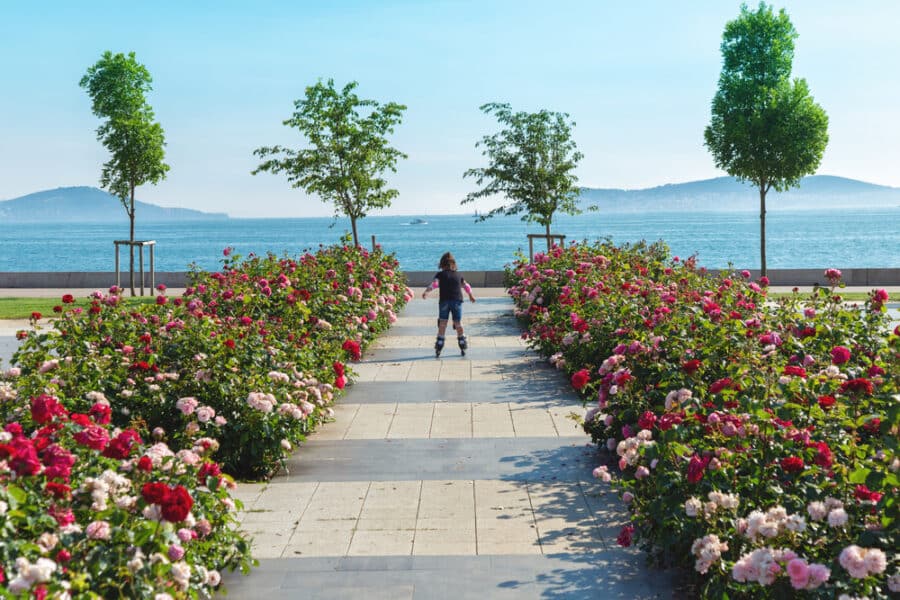 On the Asian side, just around the coast from Kadikoy, you'll find Bostanci, a waterside district that's pretty fun but also relatively calm.
You can easily walk from Kadikoy, and you'll have a great view of the Prince's Islands too. You'll see people sitting on the huge waterside rocks during the sunny weather, so grab a coffee and have a calm stroll.
Once you get to Bostanci, there's a funfair if you want a little extra excitement, but if not, sit and enjoy the view with plenty of fresh air coming your way.
These are just four spots you can easily break away from the madness and enjoy Istanbul's scenery. You might think that this is a city of old buildings, but it's also a place packed with green spaces and beautiful views.
So, tell us, which one of these short day trips from Istanbul will you visit?
Share