Some posts contain compensated links. Please read this disclaimer for more info.
Best Black Sea Beaches For Summer 2022
You will find secret beaches, mountainous terrain, jungle-like environments, bustling cities, and long stretches of golden sand all along the Black Sea. It is a sea that stretches almost 1,200 kilometers across the Balkans region of eastern Europe.
Your eyes will be confused about focusing their attention on so many beautiful sights to look at along the shore. Hundreds of miles of coastal highway make it an excellent off-the-beaten-path European road trip, and its terrain makes for an excellent place to take in the great outdoors.
The Black Sea coast stretches from the shores of Turkey all across five other countries, including Russia, Bulgaria, Romania, Georgia, and Ukraine. It has experiences for all types of travelers, like cultural music festivals, windsurfing, busy party hubs, and secluded beach resorts. Whatever kind of fun you are looking for is guaranteed to be available to you.
When planning beach holidays in Europe, nobody's first instinct is to book a Black Sea trip. It doesn't have the reputation of the Mediterranean or the Adriatic Sea. However, the beaches are second to none and drastically underrated.
Below, we will cover 19 of the Black Sea's best beaches and what you can expect in each of them. We tried to cover a wide range of the Black Sea as there is so much of it to see.
Best 19 Black Sea Beaches For Summer 2022
Covering hundreds of miles, here are the best beaches of the Black Sea that we know you'll love for your summer 2022 vacay!
Arapya Beach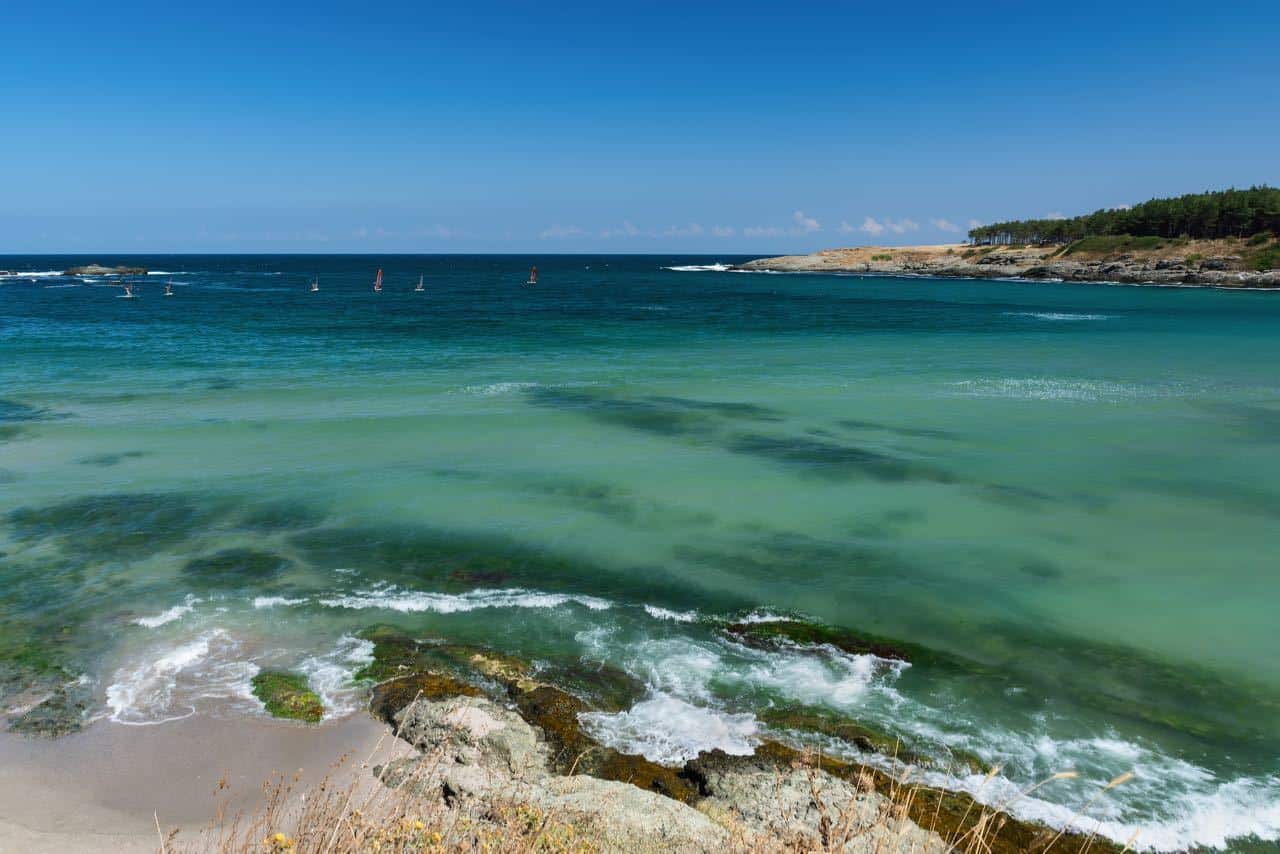 Where?
Bulgarian coast
Why Go?
This is an area which isn't as built up as the surrounding resorts, however, if you go looking for it, it is big enough you won't miss it.
It is one of the wildest beaches on this list as there are no facilities or lifeguards on duty, but you like that aspect of it if you are like me. It is a great place to stop your car and enjoy the sun and sea breeze for a few hours, at least.
The only unpleasant part about the beach is that the road runs parallel with the beach, which becomes quite annoying when you are just trying to find a beautiful escape and listen to traffic passing by.
Coral Beach
Where?
Bulgarian coast
Why Go?
People who come to this beach come for the solitude it offers. Though, you must have a vehicle capable of taking off the pavement. It isn't a very rugged ride, but keep this in mind.
There are no facilities here (and even a few nudists); however, for those looking for a nice golden sand, fine grain beach with not many people to deal with, Coral Beach is your answer.
Veleka Beach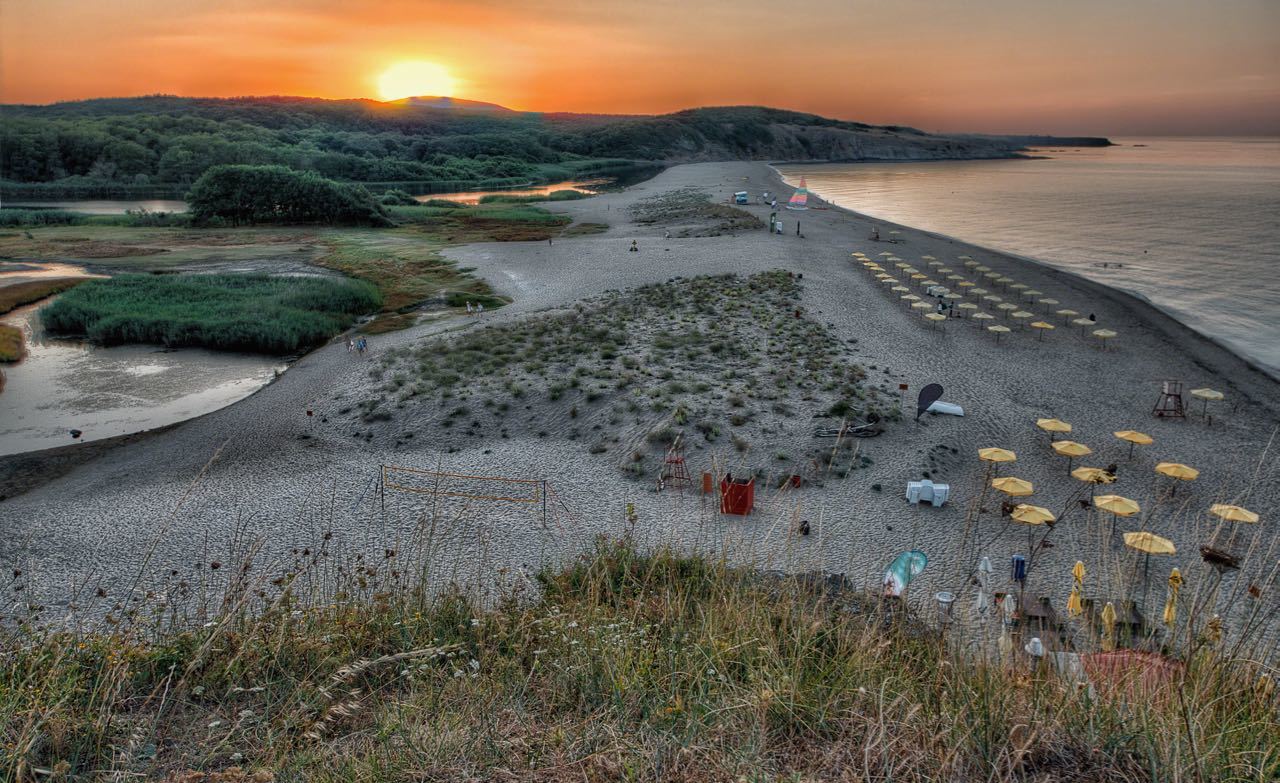 Where?
Bulgarian coast
Why Go?
Veleka Beach, at the mouth of the river by the same name, near the small town of Tsarevo, is just a short hike from other beaches on this list (see #13).
It is known for being one of the few lovely surf beaches in the region because of the strong winds. As it is suitable for surfing, it is not ideal for swimming and can become quite dangerous for weaker swimmers. Without a lifeguard on duty, I wouldn't test your luck.
If you decide to swim, just note that the water gets deep relatively fast, and waves can be relentless. Regardless if you want to surf or not, the beach is excellent for relaxing, and the walk to Sinemoretz is quite lovely, and its proximity is an added benefit of coming to Veleka Beach.
Bolata Beach
Where?
Bulgarian coast
Why Go?
Bolata Beach is the definition of a local beach. Here, you will not find any sunbeds or fancy umbrella chairs. It is a simple beach.
During the week, even in peak season, it is never busy. In fact, you will pretty much have the entire beach to yourself. However, on the weekends, it becomes crowded with people! The road to the beach is already narrow, but with parked cars lining it, it is nearly impossible to navigate.
Unless you want to be stuck on the beach for the entire afternoon, I'd reserve this beach for the weekdays. There are also great cliffs to go climbing if you are in that kind of stuff.
Sinemorets Beaches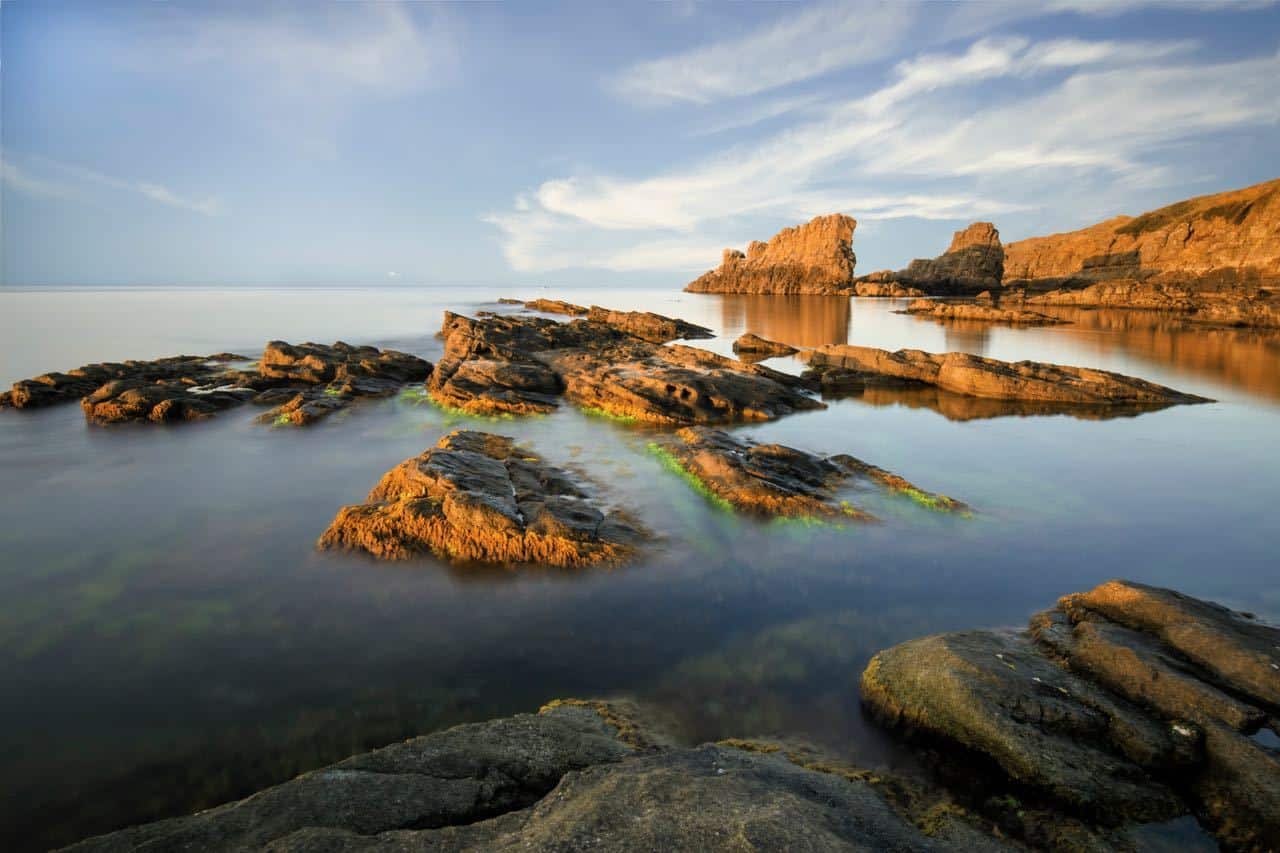 Where?
Bulgarian coast
Why Go?
Located in the very southeast of the country, Sinemorets is a village and seaside resort community. With a population of just over 200 permanent residents, it is very much a tourist hot spot.
Most foreigners flock to the ever-popular party beaches of Sunny Beach and Golden Sands. However, there are still some hidden gems within the small town's gorgeous coastline worth exploring.
Those quieter and more secluded gems are mostly found at the edge of Sinemorets' southern border with Turkey.
Smokinya Beach
Where?
Bulgarian Coast
Why Go?
Smokinya Beach is located in the quaint town of Sozopol, Bulgaria, between many other stretches of Black Sea beaches. Though Smokinya Beach tends to be the quieter of the long coast of desirable beaches, it is still suitable for families.
Because of its quietness, you will often find campers – some of whom make a home on the beach for quite some time, even with camper vans.
The water is a calm, beautiful blue, and all the parties are in the surrounding area. Many consider the stretch of beaches surrounding Smokinya the best the Black Sea has to offer – in Bulgaria, anyway.
Shkorpilovtsi Beach
Where?
Bulgarian coast
Why Go?
Shkorpilovtsi Beach is the longest stretch of sandy beach in Bulgaria. Reaching almost ten kilometers of sandy beach goodness, Shkorpilovtsi can provide you with any amount of privacy you seek.
If you are one who likes to enjoy the sound of the waves, make your way away from the town (aptly named Shkorpilovtsi on the southern end of the beach) and walk along the beach until you make it away from the crowds.
Alternatively, you can take a ride through the surrounding forest to the other end of the beach. But, be warned, the road condition isn't excellent.
If you don't mind listening to the laughter and shrieks of children playing in the waves, the section of Shkorpilovtsi Beach near town should do.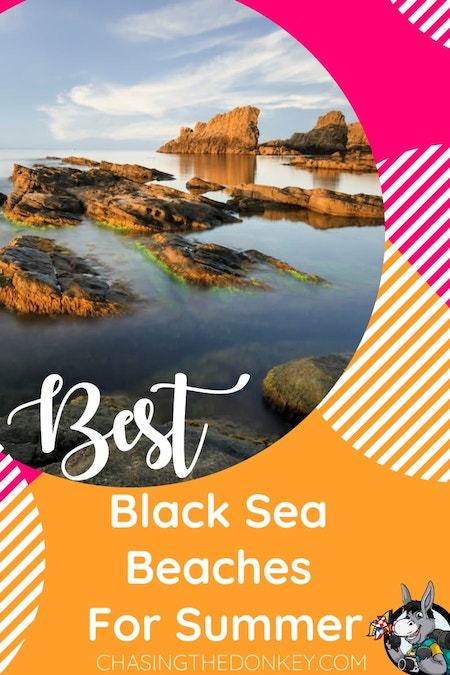 Vityazevo Beach
Where?
Russian Coast
Why Go?
Visit a side of Russia that most people don't relate to the country. Spend your days with the family, wading in the shallow, calm sea and participating in a plethora of beach activities available.
As the only beach in Russia on this list, it gives you an option from all angles of the Black Sea. It gets quite crowded in the summer months when the water warms up, though it's hard to believe anyone would ever feel like they didn't have enough space.
There are vineyards that surround the town of Vityazevo. It is one of the most popular regions for wine tasting in the world. Wine is thought to have been created not too far away.
Inkumu Beach
Where?
Turkish coast
Why Go?
Inkumu Beach is only accessible by winding road through a forested mountain hill winding down from Bartin Town. It is a three-kilometer stretch of fine grain beach, which usually gets strong winds and high waves in the summer months.
Most locals prefer to visit in the months of late August through early October when sea conditions settle down and the tourists start to fade.
It is not a great swimming beach and can get quite dangerous when waves are at their peak. Despite the big waves, there really isn't a surfing scene at Inkumu, either. It is better to relax and enjoy the breeze.
Batumi Beaches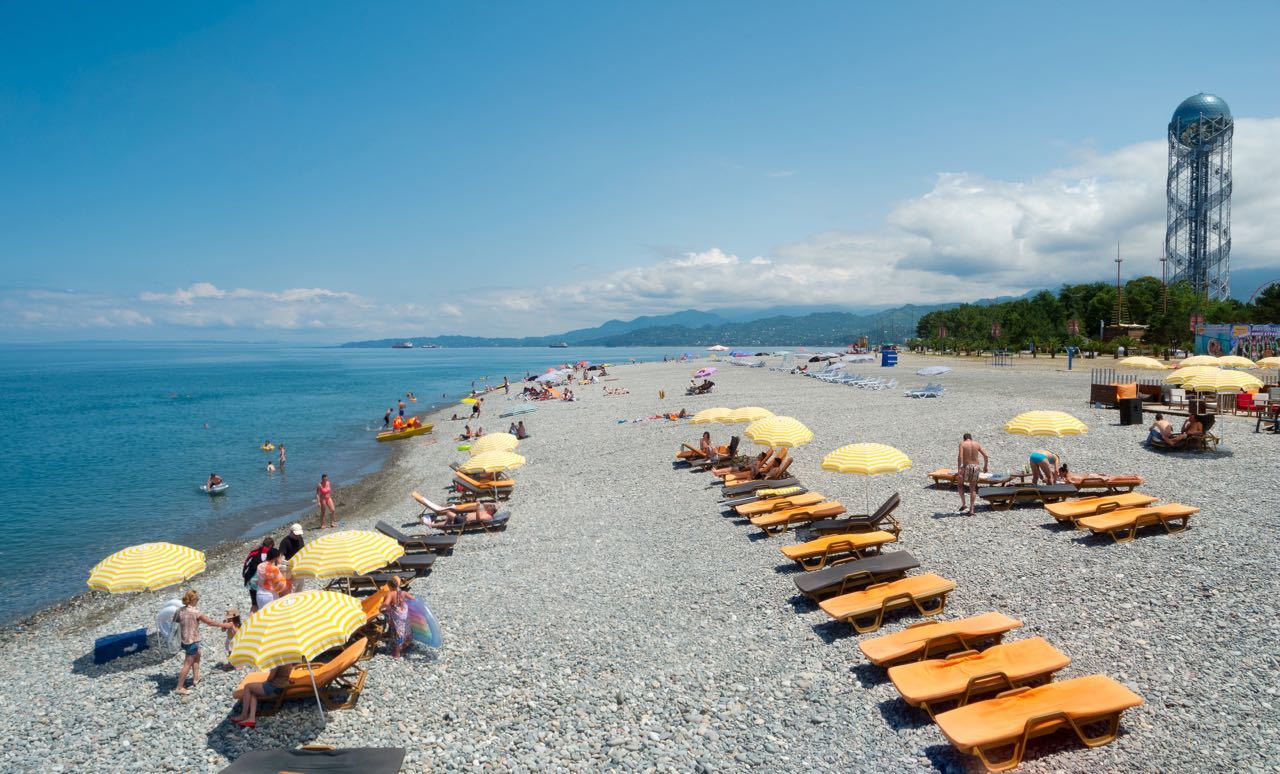 Where?
Georgian coast
Why Go?
Batumi is one of the most lively (if not the most enthusiastic) cities in all of Georgia. The city's coastal aspect makes it the center of all the party action in Georgia, and what better way to wind down from a night of partying than with a relaxing day at the beach?
If sitting on the beach isn't your thing, you can always get a little more active. Batumi is known worldwide as an excellent place to windsurf no matter what level of experience you have.
There are so many beaches in Batumi; you will have to traverse the coast while visiting to find your favorite one.
Trabzon Beaches
Where?
Turkish coastal city
Why Go?
Trabzon is the largest city nearing the Black Sea's eastern coast. It is known worldwide for being the provider of the popular nuts which go into Nutella chocolate! Other than that, there are dozens of beautiful beaches along its coast.
The waves and cleanness of the beaches are also a delight. Not to mention the beautiful surrounding nature!
Also, nearby Ordu is a small village which many beach lovers rave about!
Langeron Beach
Where?
Ukrainian coast
Why Go?
Right in the middle of one of Ukraine's most popular destination cities, Odessa, Langeron Beach can get quite crowded in the summer high season. Though, just because it is busy does not mean it is not worth going.
It received its name from the French Count Langeron, who built his summer escape on the foot of the beachy landscape and called it home every summer. There's plenty to do at this beautiful beach, and the city of Odessa is worth a visit on your Balkans road trip as well.
Sile Beach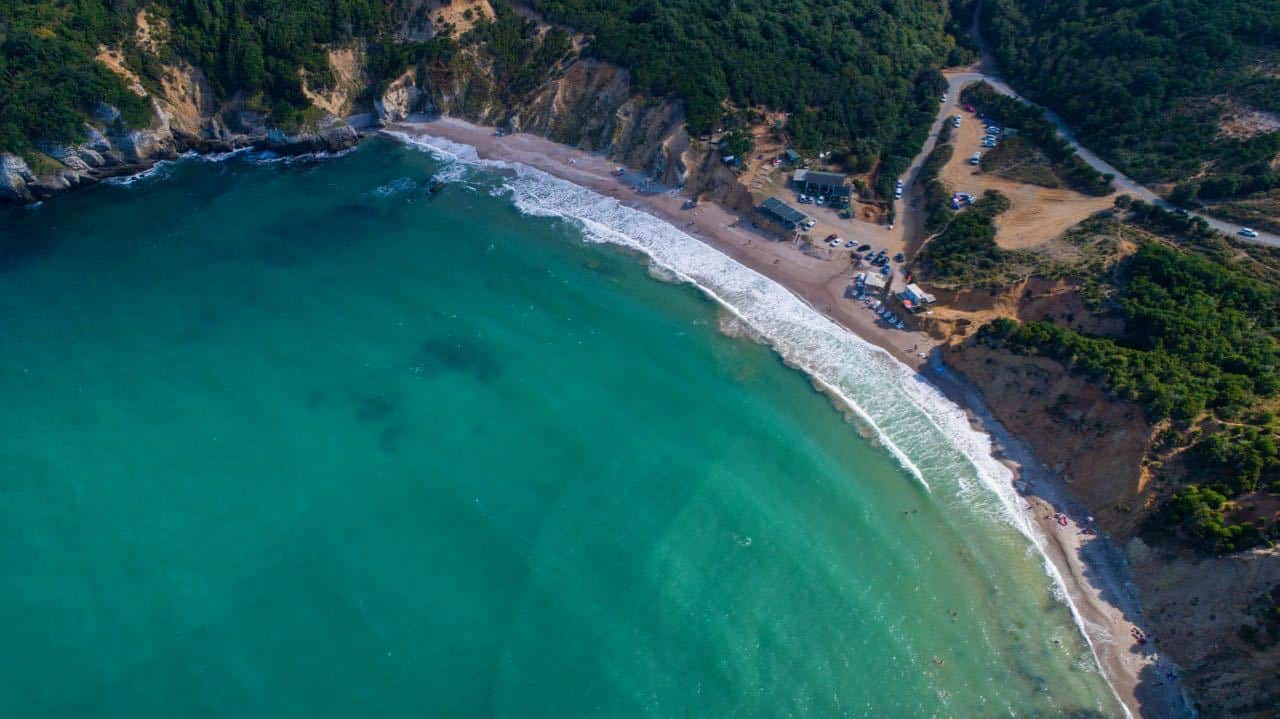 Where?
Turkish coast
Why Go?
Those traveling to Turkey for a beach holiday tend to crowd into the Mediterranean beaches for the extra sun. However, if you are willing to sacrifice the constant sunshine, the northern Black Sea coast of Turkey is an excellent alternative for those looking for empty beaches, secluded coves, and a more relaxed and inexpensive vacation; the Black Sea may be your best bet.
Just an hour away from Istanbul, Sile Beach makes a great choice to get your feet wet in the Black Sea. Though it is part rocky beach, it also has some sandy sections and a unique coastal landscape that residents of Istanbul seem to prefer.
Mtsvane Kontskhi
Where?
Georgian coast
Why Go?
As one of the most popular and naturally diverse places on this list, Mtsvane Kontskhi receives visitors from all over Europe daily. Being one of the top spots for diving in the Balkans, many come to explore the depths of the Black Sea.
However, if you are not a diver, there is still plenty for you at Mtsvane Kontiskhi. Its white sand beach, lush green surroundings, and mountains attract visitors interested in several hiking activities or those who just want to enjoy a beautiful view.
Mtsvane Kontskhi also boasts one of the cleanest spots in the Black Sea. This makes visibility and diving here all the more attractive.
Amasra Beaches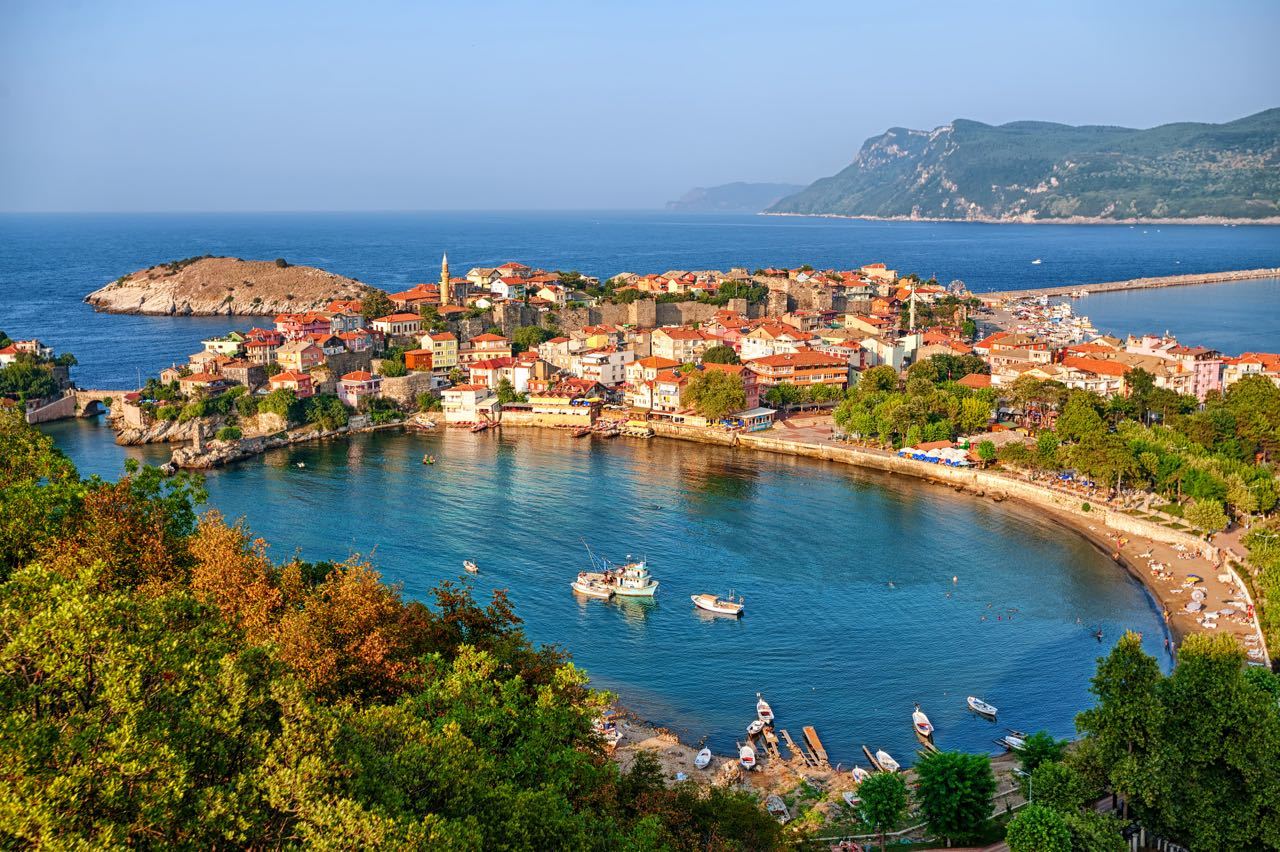 Where?
Turkish coast
Why Go?
Amasra is a town full of historical artifacts, the freshest seafood, and picturesque beaches. It is a port town and the perfect place to escape tourists. Most people who visit this coastal town are domestic tourists.
There are beautiful coves and forests to explore, castles to witness, and waves to catch.
Beaches like Cakraz Plajl, Kapisuyu Plaji, and Buyuk Liman Plaji are all popular off the coast of Amasara. There is truly a beach for any type of beach enthusiast. All along the coast, you can find nature and solitude with a bit of buzz when you want it.
Irakli Beach
Where?
Bulgarian coast
Why Go?
Irakli Beach is many people's favorite stretch of beach on the Black Sea, and I don't blame them. For any rugged traveler who likes a bit of an adventure, Irakli is perfect for them.
To access the beach, once most go off-road onto a dirt path, which takes them a long way, and at the end of it, visitors are rewarded with a long stretch of the most beautiful, finest sand on the Black Sea. With wildflowers and overgrown grasses in the background and mountains behind that, Irakli is picture-perfect as it is relaxing.
Cape Emine sits where Stara Planina Mountain meets the sea at the very southern end of the beach. This mountain, formerly known as Balkan, gave the name to the region. It runs across the region all the way to the Black Sea, where it kisses the water at Irakli Beach (Cape Emine).
Kara Dere Beach
Where?
Bulgarian coast
Why Go?
Tucked away from the crowded and over-bustling cities and resorts is what some refer to as the 'last wild beach of the Black Sea,' Kara Dere Beach.
This is a bit of an exaggeration, but you will indeed get every bit of wild experience at Kara Dere. Whether it is the nudists who seem to prefer this beach or the last pirates of the Black Sea, you will see it all.
That is right. Pirates. Though these pirates are not the same as old, they still call themselves pirates despite being harmless and non-dangerous.
It is an excellent 'beach night by the campfire' type of vibe, and locals would appreciate it if it is kept that way.
Shekvetili Beach
Where?
Georgian coast
Why Go?
Shekvetili is a small town on Georgia's east coast featuring a five-kilometer long sandy beach, which is shaded from the sun in most areas. It is a hot spot on Georgian beach, which sees regular visitors of tourists and locals alike.
There are plenty of vacation activities along the beachfront and even features Georgia's Miniature Park, which is a space dedicated to showcasing small-scale models of the country's most famous attractions.
While in the east of Georgia, Shekvetili Beach is a must for any traveler who loves hanging out in the sand and isn't concerned with beach club cocktails or big luxurious cabanas.
Mamaia Beach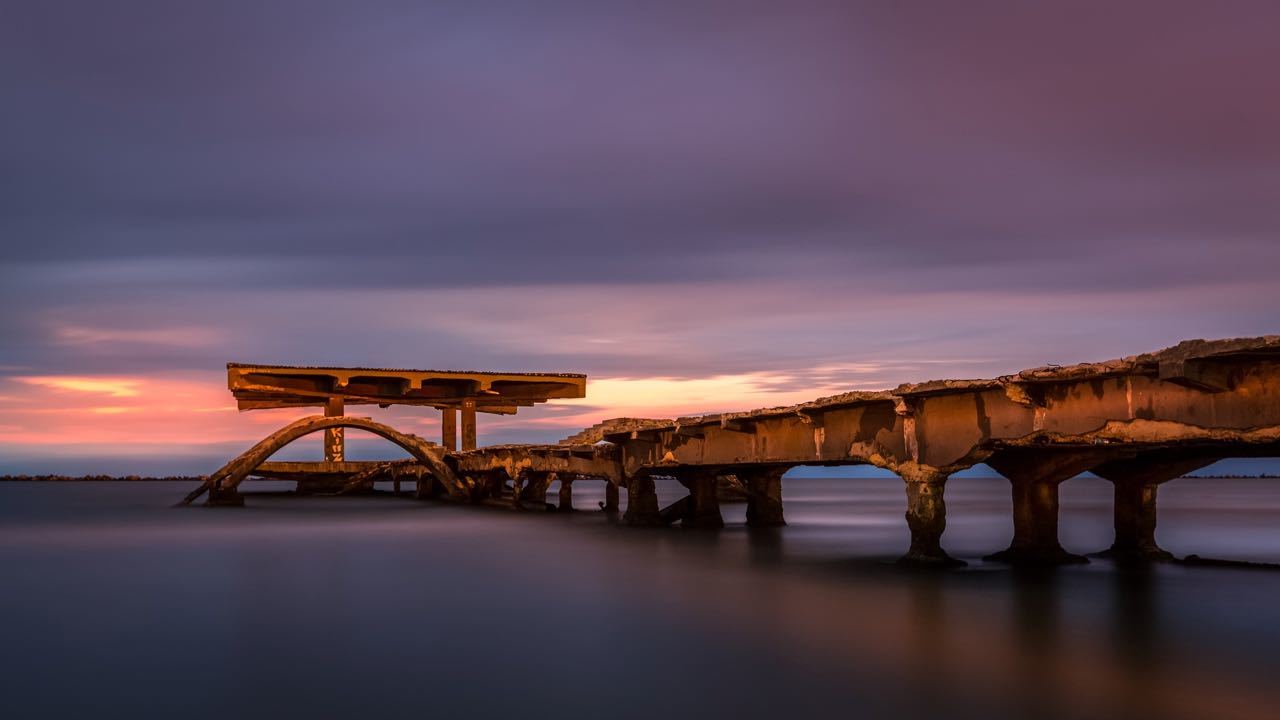 Where?
Romanian coast
Why Go?
For most of the year, Mamaia is a sleepy beach town that doesn't see many visitors. However, by the time the end of April comes around, it gets transformed into a luxury traveler's haven and music festival central.
If you are looking for a resort town, Mamaia Beach, just near Constanta city center, is your perfect solution. There are almost no permanent residents, as this is a summer vacation spot. Don't expect many cultures, but you will undoubtedly find the luxury you crave.
Enjoying your Black Sea Vacation
Whether it is a weekend road trip or a two week holiday lounging around these vastly underappreciated Black Sea beaches, you won't be disappointed. You will probably be wondering when you can plan your next trip there. You will continue to find new beaches, and your itinerary will always be packed with relaxation and activities you can't find on the internet.
Hopefully, after reading this, you have picked up a wealth of information on the incredible Black Sea beaches and are ready to do your own exploring.
MORE BEACHES IN Eastern Europe
Share