Best Travel Laundry Detergent For Your Next Trip
If you want to keep your clothes fresh and clean while traveling from A to B, it's essential to find a travel detergent that suits your needs.
Not all detergents work well for handwashing; in that case, you need to find one that doesn't leave a residue, smells delicious, and is easy to travel with.
Handily, we've reviewed some of the best for you. By knowing what to buy beforehand, you won't have the hassle of looking around in your location and trying to find where to purchase travel laundry detergent!
Best Travel Laundry Detergent Reviews
Travel Laundry Detergent Packets. Find several brands of small packets and try which one suits you here.
Breezeo Laundry Detergent Strips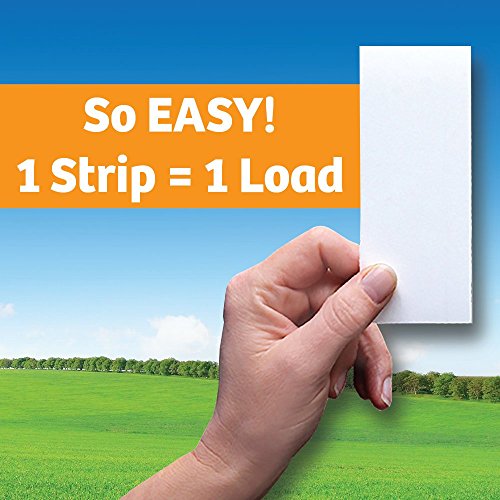 If you want to save space in your suitcase, detergent strips and an excellent sink laundry detergent option are a great way to go. Breezeo strips are high quality and great for anyone on a budget. This pack has enough for 48 loads of washing, which is undoubtedly more than enough for a regular trip, with just one strip required for one lot of laundry.
The steps contain a concentrated detergent that dissolves when added to either hot or cold water. The detergent also dissolves completely, so you don't have to worry about granite bits of undissolved detergent sticking to your clothing – there's nothing worse! You can either use them in a bowl, e.g., handwashing, or you can use them in a machine.
Read More Reviews Or Find Travel Detergent Here
TRAVEL COMPANIES WE USE AND TRUST
FINZY Laundry Detergent Sheets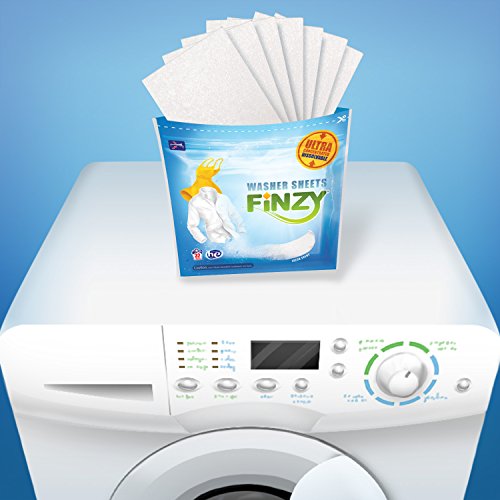 This detergent product comes in a pack of either one sheet, five, or ten; however, the price is not as budget-worthy as the first product we discussed. Despite that, this is a high-quality option and one of the best travel wash detergent choices that will certainly clean your clothes thoroughly and leave them smelling fresh.
These sheets are dissolvable in either hot or cold water, and you literally just put them into the bowl or the machine with your washing, and they will clean your clothes without any residue left over. They will also leave a rather pleasant scent, which some detergents don't do! The sheets come in a pack that needs to be cut open, so you can be sure that they're ultra-fresh at the time of use. This is, therefore, one of the best travel detergents for handwashing products.
Read More Reviews Or Find Travel Detergent Sheets Here
WashEZE Laundry Sheets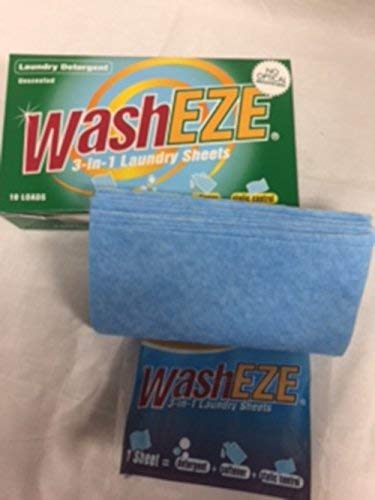 This particular travel laundry detergent comes in a box of either 30 or 40 sheets, which will certainly last you for a long time during your travels. These sheets are also a 3-in-1 product, so they clean your clothes and soften and act as a stain remover.
One sheet is enough for one lot of laundry, whether washing in a machine or a bowl, and they dissolve entirely with hot or cold water, although they do work better with hot water overall. You can also use these sheets in a dryer to ensure that your clothes remain soft and not like cardboard!
Read More Reviews Or Find Travel Detergent Sheets Here
Tide Sport Travel Sink Packets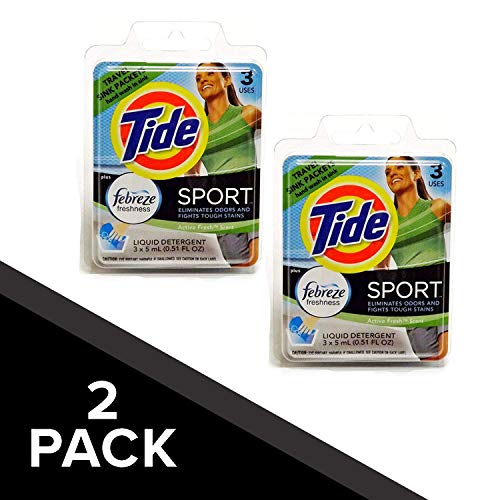 This travel washing powder detergent is a packet that you add to your washing, either hot or cold, and the liquid will wash your clothes and ensure that it remains fresh and soft. The detergent includes Febreze to help keep odors away, allowing your clothes to be wearable.
This detergent is also ideal for removing stains, giving you a long-lasting wardrobe while traveling. The only downside is that this particular option isn't as compact as sheets or strips, but that may not be a problem if you want the added freshness and stain removal option.
Read More Reviews Or Find Travel Detergent Packs Here
LG Laundry Detergent Sheets –
Lucky Fiji Power Sheet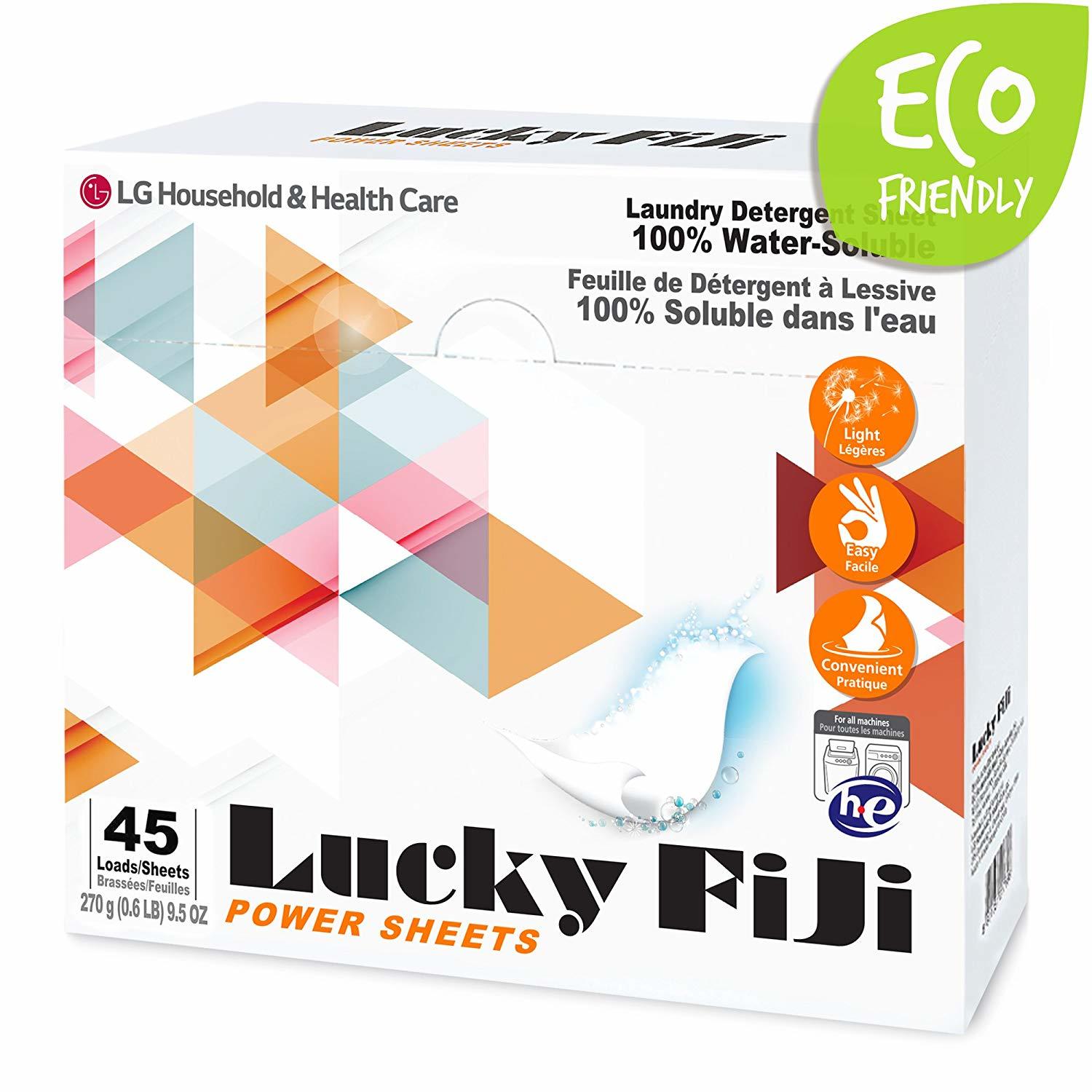 This LG product contains a box of 45 travel laundry detergent sheets, so you will have enough detergent to see you through at least a few weeks of travel. You also get the added extra of the big named brand, as LG makes high-quality washing machines and other electrical equipment.
You pop a sheet into your machine or your bowl of hot water and allow the detergent to do its magic. These sheets are the equivalent of 100 ounces of detergent in a regular liquid form, so you can be sure that your clothes will be clean. The sheets are also infused with lemon and lavender, keeping your clothes smelling delicious. You also don't have to worry about stains, as the detergent contains a plant-based stain remover.
Read More Reviews Or Find Travel Detergent Here
Sea to Summit Trek And Travel Liquid Soap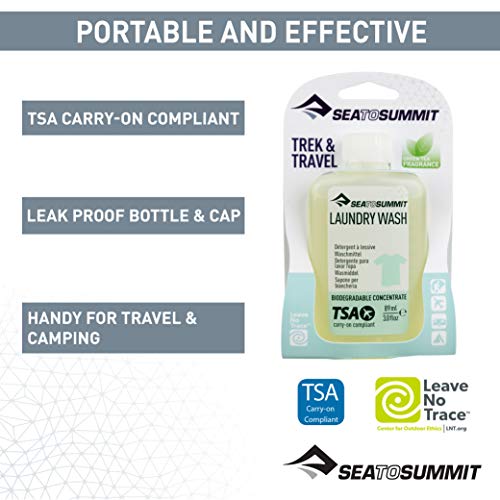 This isn't a detergent per se, but a travel laundry soap, which could easily be used to quickly wash your clothes while on the go. The product is small enough to be taken as cabin luggage and is also biodegradable and free of added nasties. The bottle is strong, and the lid isn't going to leak while in your bag.
This particular soap has a green tea fragrance that is light and isn't overpowering. Of course, you can also use this like a bar of regular soap, so you get two products in one.
Read More Reviews Or Find Travel Detergent Soap Here
BerryPLUS Soap Berry Eco-Friendly Natural Laundry Detergent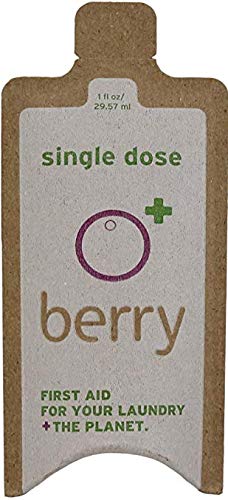 This is an excellent option for anyone who is eco-aware, as we all should be, as a biodegradable travel clothes wash. Not only does it clean your clothes well, but it's also eco-friendly and doesn't contain any added chemicals or other extras.
This natural travel laundry detergent is a packet you do your laundry, made from soapberries. That means your clothes are super-clean and smell delicious at the same time. This detergent is OK to be used with regular washing machines; however, it could also be used in a bowl with hot water for soaking and hand washing.
Read More Reviews Or Find Travel Detergent Here
Scrubba Wash Bag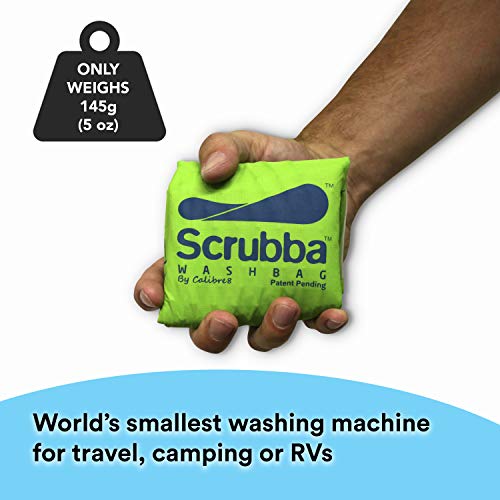 This isn't a detergent but an entire laundry system, giving your clothes a cleaning experience that will eradicate dirt and stains. Because of the product's space-saving and effectiveness, it is one of the best travel laundry kit products you can buy.
This is a portable washing machine in a bag, so you add your clothes and the detergent and squash it all together. It's like the old-fashioned mangle or scrub board, getting rid of dirt easily.
After washing, the bag doubles as a drying bag, making it the ideal option for travel and camping breaks. It weighs just 5oz, so it's not going to take up space or weight in your case, and you don't have to think about finding a bowl or a plug for the sink to wash your clothes.
Read More Reviews Or Find More Options Here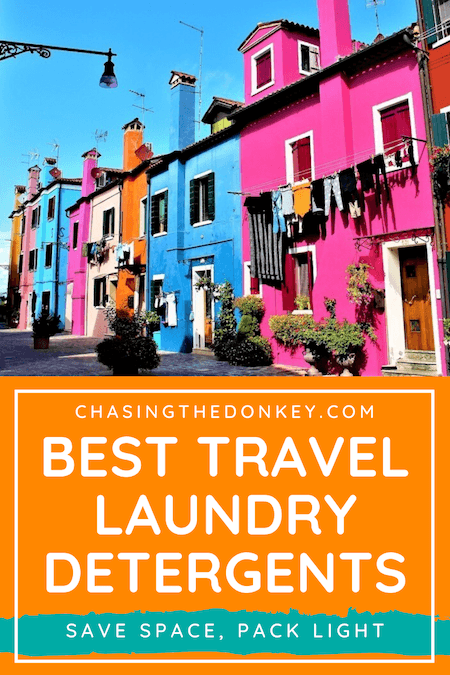 Laundry Travel Tips
Now you know which detergents are best to use, what else do you need to know about washing your clothes on the go? Washing your clothes certainly saves on space because you don't have to worry about taking a million and one outfits, but it can be a drag on your time if you don't know how to do it correctly.
Here are a few tips you can bear in mind:
Try and use free laundry services wherever possible; sometimes, these come at an added cost, so this is something to bear in mind in your planning.
Search for local laundrettes or laundromats. Again, you'll pay for these, but they'll typically be cheaper than hotel laundry services. Make sure you have some change for using these types of laundrette services.
Try and pack as many synthetic fabrics as possible, as these ordinarily dry faster than natural fabrics, saving you time on drying.
It's best to do your washing in the bathtub if your hotel has one, but the sink is just as valuable.
Pack a travel sink stopper (plug), as many hotels don't have these!
Also, pack a travel washing line you can tie up in the bathroom or on the balcony and a few pegs in a small bag.
A dedicated laundry bag is a good idea, as this will keep your dirty clothes, which need washing, away from your clean clothes while traveling around before you can get to do your laundry.
When washing, only use a small amount of detergent, as hand washing can mean small pieces of residue stick to your clothes if you use too much.
Make sure you give your clothes a proper wash by ensuring they're thoroughly wet first, adding the detergent, allowing it to sud up well, and then kneading it with your hands to ensure everything is clean.
When rinsing, don't stop until all soap suds have gone; otherwise, you'll end up with that residue, and they'll take forever to dry.
Wring out all excess water as much as possible before you hang your clothes to dry
Make use of radiators for drying if your hotel room has one.
We also have a lot of packing and travel product tips, including the following.
Chasing the Donkey - Balkan travel blog includes affiliate links. If you decide to make a purchase through these links, we receive a commission without any additional cost to you. We appreciate your support helping to keep this site free. Find our disclaimer & privacy policy here.