Here Are The Best Travel Pants For Women
If you do any amount of traveling, you should definitely consider purchasing a good pair of women's travel pants. Good quality travel pants are made from durable materials, are easy to care for, quick drying and offer security features such as zipped pockets. They should be stylish enough to go from day to night and offer some variety of colors.
Travel pants should be lightweight for comfort and ease of packing. Your traveling pants should fit well and be suited to the type of travel you will be doing. If you will be somewhere it's hot, consider pants that convert to shorts quickly and easily. Travel pants come in many styles for all budgets. Take the time to shop for a pair or two before your next trip.
How To Decide Which Are The Best Women's Travel Pants To Buy
When determining which are the best travel pants to buy, you should consider the following.
Colour
What will you be doing on your travels? Will you be hiking or mountain biking? What time of year are you traveling? Will you be visiting cities or wilderness? Will you be spending long hours on planes, trains or buses? Darker colors are better at hiding dirt, for winter seasons and for going from day to evening. If you will be traveling in the summer or to a beach destination, you may opt for lighter colors or white travel pants.
Versatility
If you are traveling to a place where there is snow, you will want to keep that in mind when you choose your travel pants, paying attention to warmth and water repellency. If your destination will be hot, consider lightweight travel pants that wick away moisture and dry quickly or pants that easily convert to shorts. You should consider mixing and matching different types of travel pants that will allow you to dress up or down with ease and without packing a lot of extras.

Features
Lightweight travel pants pack well and provide comfort whether you're spending hours on an airplane or hiking in the mountains. They are great for backpacking, generally require easy care. Quick dry travel pants are also extremely handy when there is a chance of getting wet. Consider security in your choices. Will you be carrying a phone or other items that you don't want to lose? There are many styles of pants that offer zipped pockets to keep carry-on items safe.
Budget
How much you're prepared to spend will influence your choice of which travel pants to buy. Higher-end items like Anatomie travel pants will set you back about $250USD. Travel pants from Columbia Sportswear, The North Face or prAna will cost slightly less and pants from Ex Officio will cost still less. Keep your budget in mind while shopping – the best way to decide is how much use they will get.
Durability
While keeping your budget in mind is important, so is durability. You don't want to spend your hard-earned money on something that is going to rip or fall apart in the wash after the first use. Consider the materials used and read reviews to learn whether the pants you are looking at will stand up to the type of travel you are doing.
Material
Know the type of materials used in the manufacture of the pants. Harem pants that are thin and cheap won't last more than a couple of uses. Look for quality materials that will stand up to your activities and repeated use and washing. If you are an active traveler or visiting a rainforest or other warm, humid climates, consider pants that are water repellent, quick drying or offer UV protection.
You don't want to spend your precious travel time stressing out over your wardrobe and you want to end up with comfortable travel pants. If you keep these items in mind, you will be able to purchase the right travel pants to fit you and your plans.
Things to Consider When Buying Travel Pants Comparison Chart
We took a look at what travel pants are best and compared the features & price and made this easy-to-use table to help you review and decide which pair of travel pants suit you best.
Click on any heading to sort the table accordingly.
Price Range: $=$50-$100, $$ = $100-$200, $$$=$200+
The Best Travel Pants For Women + Reviews
We've selected the best of the best, and reviewed them for you – saving you time finding out which REALLY are the best travel pants for women.
Stylish Travel Pants
If you want to look good – and spend a little more, go for a lush look like these:
Anatomie's Skyler Skinny Travel Pant With Back Pockets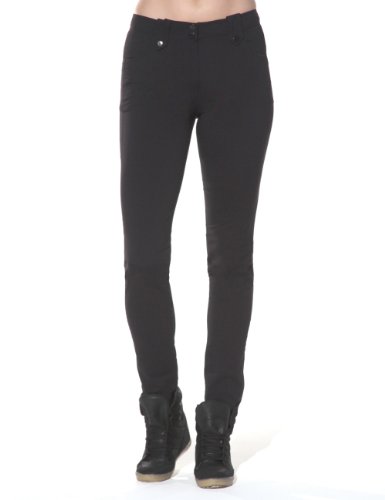 Anatomie travel pants are made in Europe from French and Italian microfiber fabrics that hide skin imperfections that other light fabrics don't – which makes them the best travel pants for Europe – hands down.
The Skyler travel pants are breathable, unrestrictive and can easily be dressed up or down. They are ultra-light, wrinkle free, moisture wicking, antibacterial and UV protective. They come in high waist, skinny and slim fits and are machine washable.
Anatomie's Marion Stretchy Pant

These relaxed fitting Anatomie travel pants are stretchy, chic and athletic. With a mid-rise, drawstring waist and elastic ankle, it has an athletic feel. The faux rear pockets, ankle zippers and thin cargo pockets make it chic. Thin cargo pockets allow room for carry-on items. They are machine washable for easy care and are really comfortable travel pants.
Anatomie's Paola Boot-cut Pant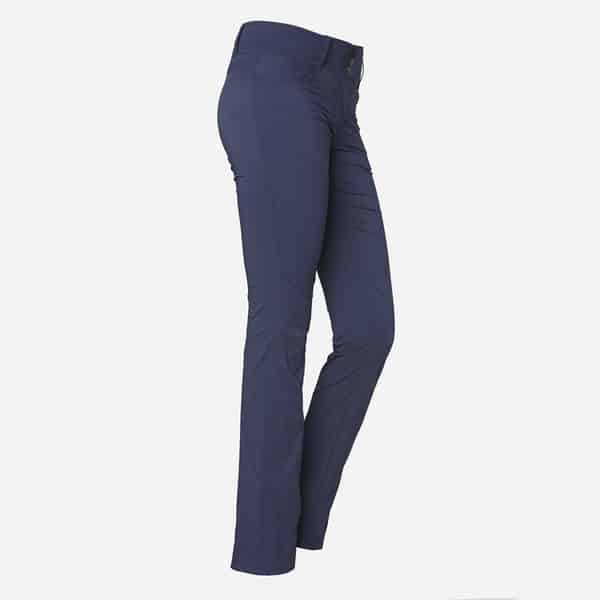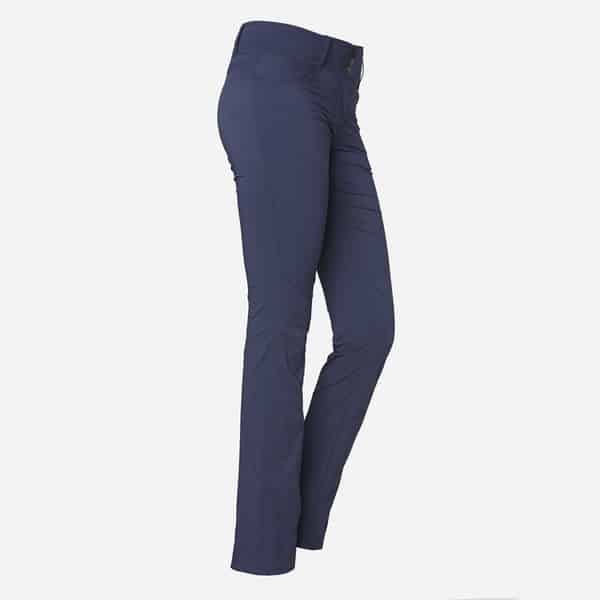 The mid-rise, bootleg pant is chic and versatile with a slim fit and a slight flare. This timeless style is made from smooth, breathable, stretchy fabric for a comfortable, on-the-go fit. The European styling with belt loops on the waistband makes it a versatile choice. For ease of care they are machine washable, hang dry and are comfy travel pants.
Anatomie's Andrea Leggings-style Pant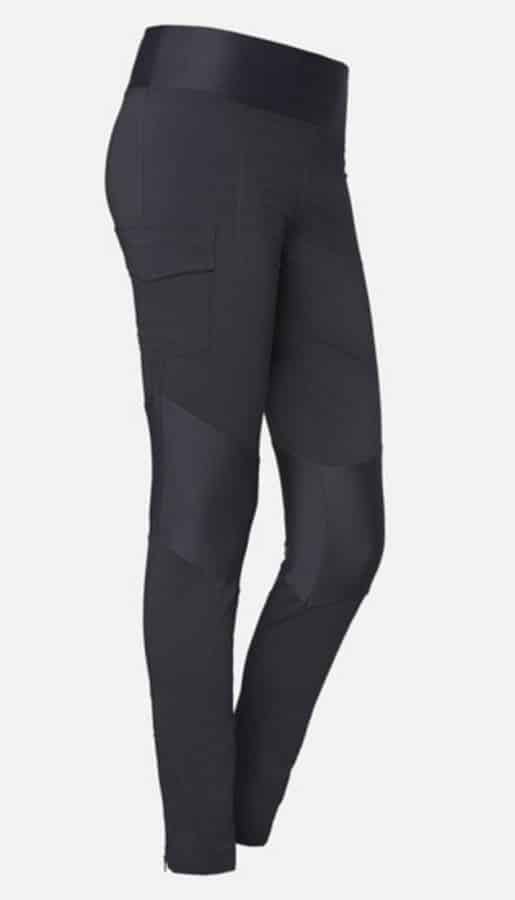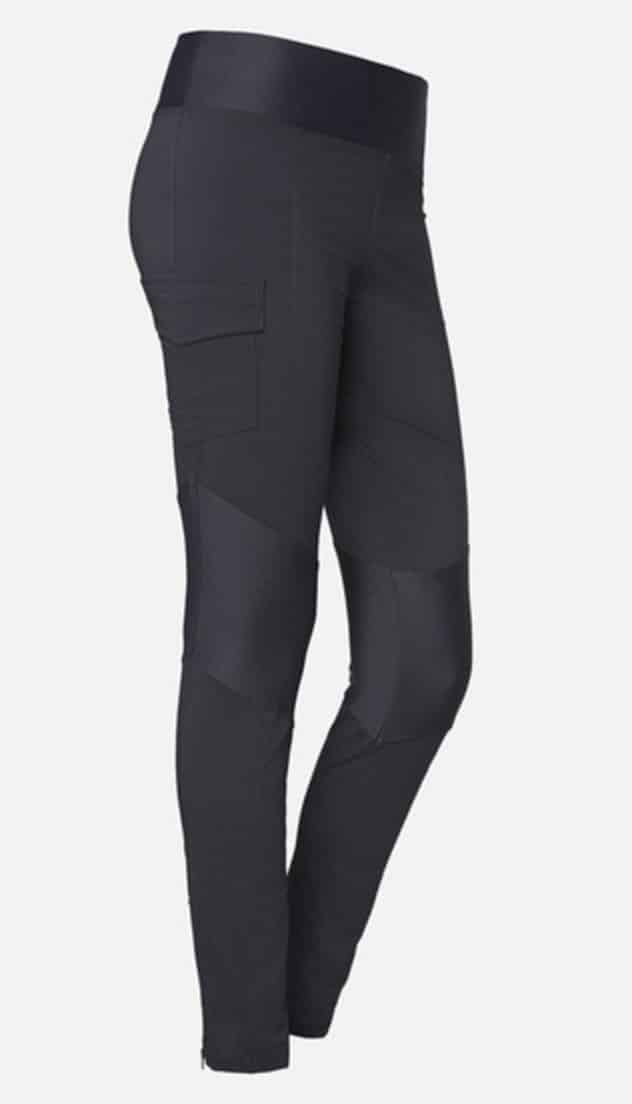 Anatomie's Andrea pants are designed to keep you comfortable and looking chic. The stylish diagonal contrast panels on the knees, combat style side pockets and slim leggings style lend an ultra-defined look. These high-waisted pants have a sleek, elastic contrast waistband, ankle zippers to make putting on boots easy and come in classic black, navy and grey. They are machine washable for easy care.
Yoga & Harem Pants
Harem pants are another great option for travel because they are loose, comfortable and come in a wide variety of colors and patterns. In fact, they are so airy and comfortable they can be worn as pajamas and yoga pants as well. Harem pants are easy to wash and dry, loose enough for comfort and modesty and fit into both casual and dressy environments. Yoga pants are made for stretch and comfort and are great for active travel.
OMGirl Organic Cotton-Blend Sweatpants   HOEREV® Super Soft Modal Spandex Harem Yoga/ Pilates Pants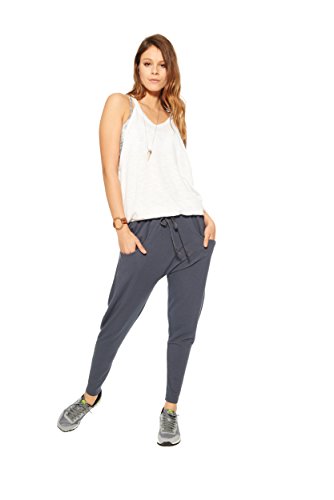 Linen Travel Pants
Linen travel pants crinkle from the get go, and so they never look perfect. They are light and breathable, so you'll sweat less. When flying overnight, don't buy white  – remember it's a long flight and god knows what you'll spill or sit on. You can now get pairs with an elastic or drawstring waist like these. Ahhh the comfort.