Some posts contain compensated links. Please read this disclaimer for more info.
Albania Packing List: What To Pack For Albania
Written By Agness and Cez. Polish travelers who blog at eTramping.
For the longest time, it has seemed that Albania had been forgotten about. Many people – even Europeans – might actually struggle to pinpoint it on a map. But the country's star has been in the ascendancy in recent years, with word-of-mouth recommendations giving the economy a much-needed tourist boost. This should really be of no surprise, given how beautiful the place actually is.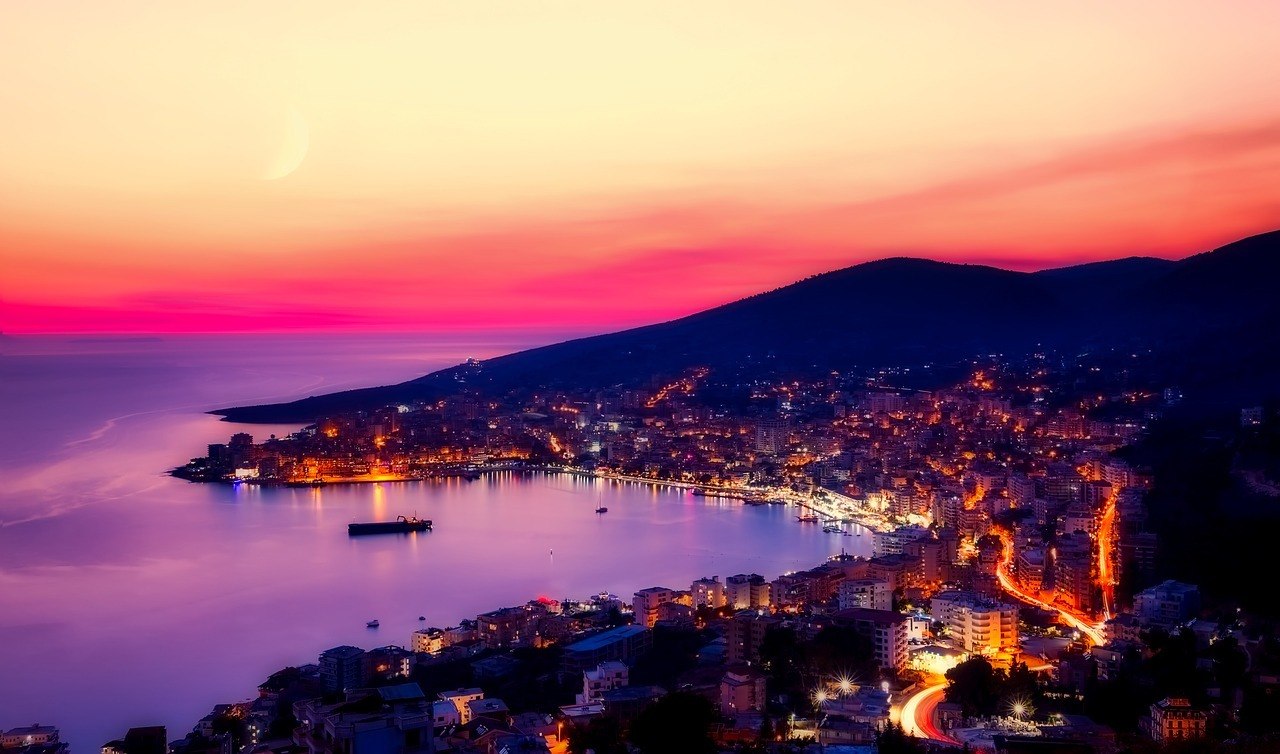 Down on the southwest side of the Balkan Peninsula, Albania boasts Adriatic and Ionian Sea coastlines, sandy beaches, stunning mountain ranges, lush forests, and more than its fair share of ancient castles.
On top of all that, the locals are a friendly bunch too, and compared to the rest of Europe's sunny climes – your hard-earned cash will go further here. Here we'll take you through what you need to pack for a trip to Albania – and why you need to pack it.
Seasonal Clothing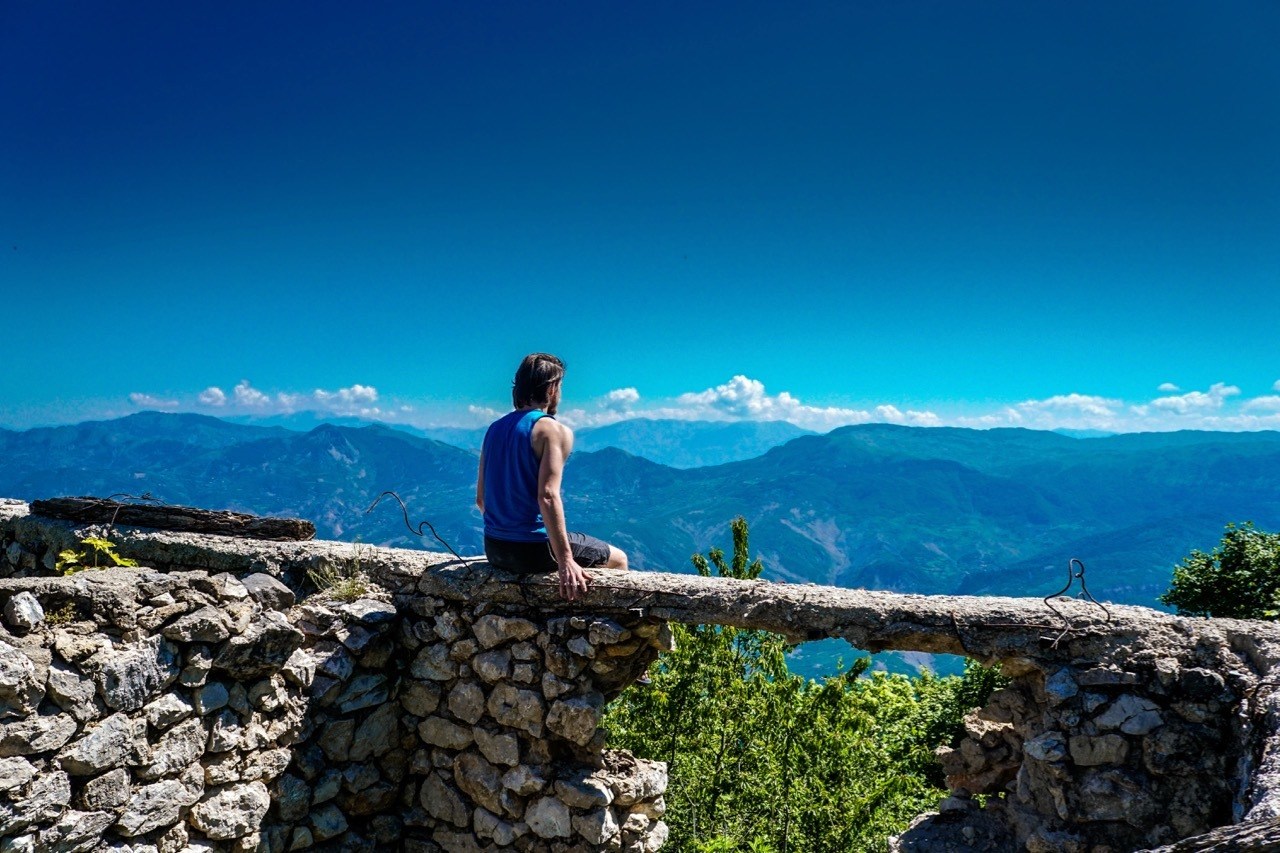 A bit of a no-brainer, really, but make sure you pay attention to the current climate and weather. Albania can get very hot in the summer (June-September), so make sure you're packing loose-fitting, light clothing. With temperatures up in the region of 40 degrees Celsius, you're going to need to be as comfortable as possible.
That being said, from November to March, it will get freezing, and even in summer, it can be much cooler up in the mountains. If you're going to be traveling at altitude, make sure you include warmer garments, and always pack a rain jacket whatever season you're visiting in.
Insect Repellent
Make no mistake, the mosquitos on the Balkan Peninsula will eat you alive. Albania is no exception. Do not leave home without an adequate strength repellent, and perhaps some bite cream just in case you do happen to fall foul of these nasty creatures. You have been warned.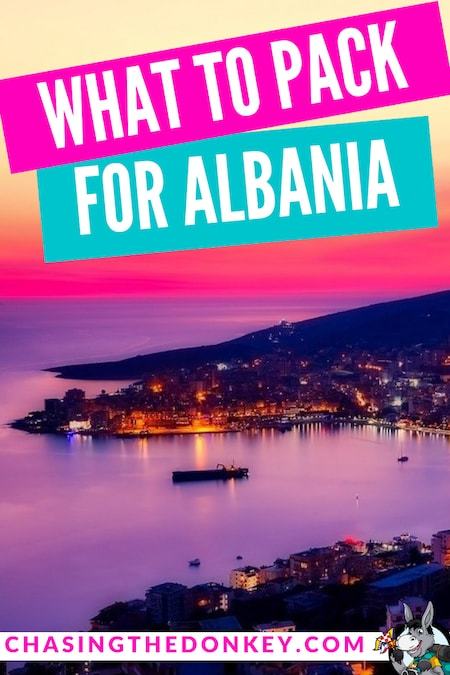 Water Purification Tablets
The water in Albania isn't safe to drink. Locals might tell you otherwise, and it does often depend on which region you're visiting, but in our experience, it's better off not to risk it. Health organizations advise that it's OK for brushing your teeth – but use purification tablets if you intend to drink it. At the very least, you're risking an unpleasantly upset stomach if you don't.
Sun Hat and Sunblock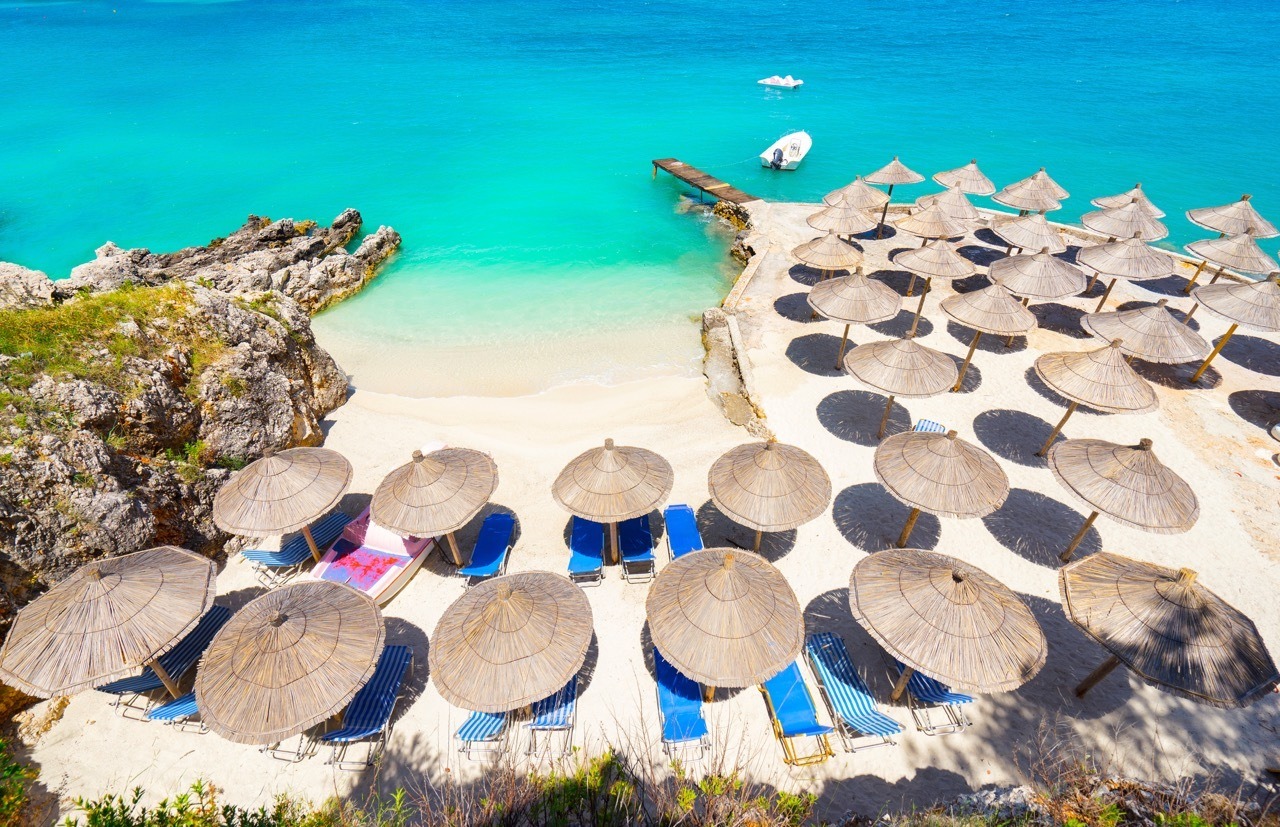 Absolutely vital, again, whatever the season. Those Albanian rays can be rather powerful, and you're going to feel it if you're not prepared. Many a foolhardy traveler has ventured here without adequate protection and has burnt themselves to a crisp as a result. Don't forget an aloe gel or aftersun cream just in case you are caught out.
The sun gets stronger the higher you climb so that it can take its toll even in winter. A good sun hat will keep it at bay while also shielding your eyes so you can enjoy Albania's genuinely stunning scenery.
Swimsuit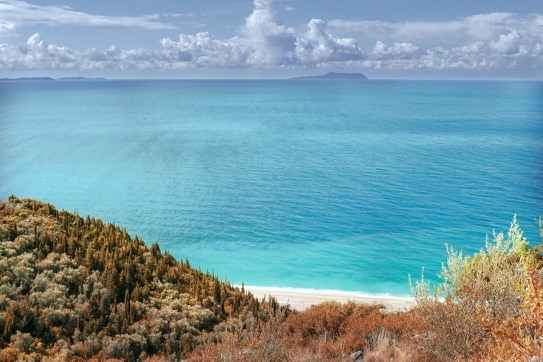 Not many people realize just how much Albania is blessed with its gorgeous Adriatic and Ionian coastlines. From the tranquil and uncrowded beauty of Drymades to the "Ionian pearl" of Ksamil, Albania's waterfront offers such variety that you'll have a headache choosing the best place to visit.
So, of course, swimwear is essential. Pack your best bathers because it's impossible to resist dipping your toes into the brilliantly blue waters of the Albanian Riviera.
Snorkel and Mask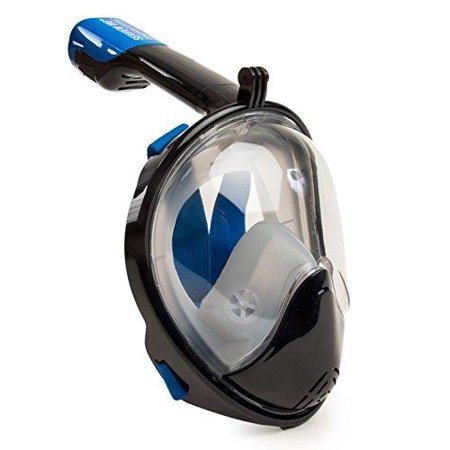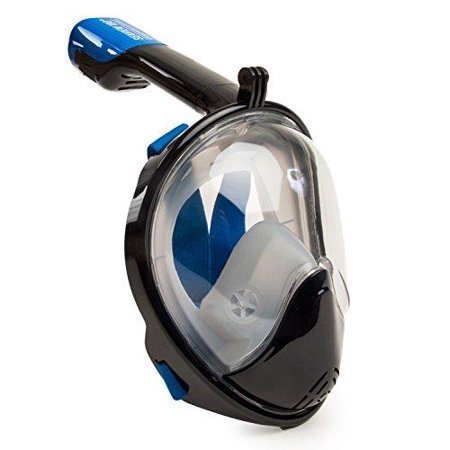 If you've got a room in your luggage, packing a snorkel and mask can be the difference between a good vacation and a great one. The crystal clear seas demand that you explore beneath the surface. From Croatia all the way down to Greece, you would think that water this good only exists around tropical islands.
Solid Hiking Shoes/Boots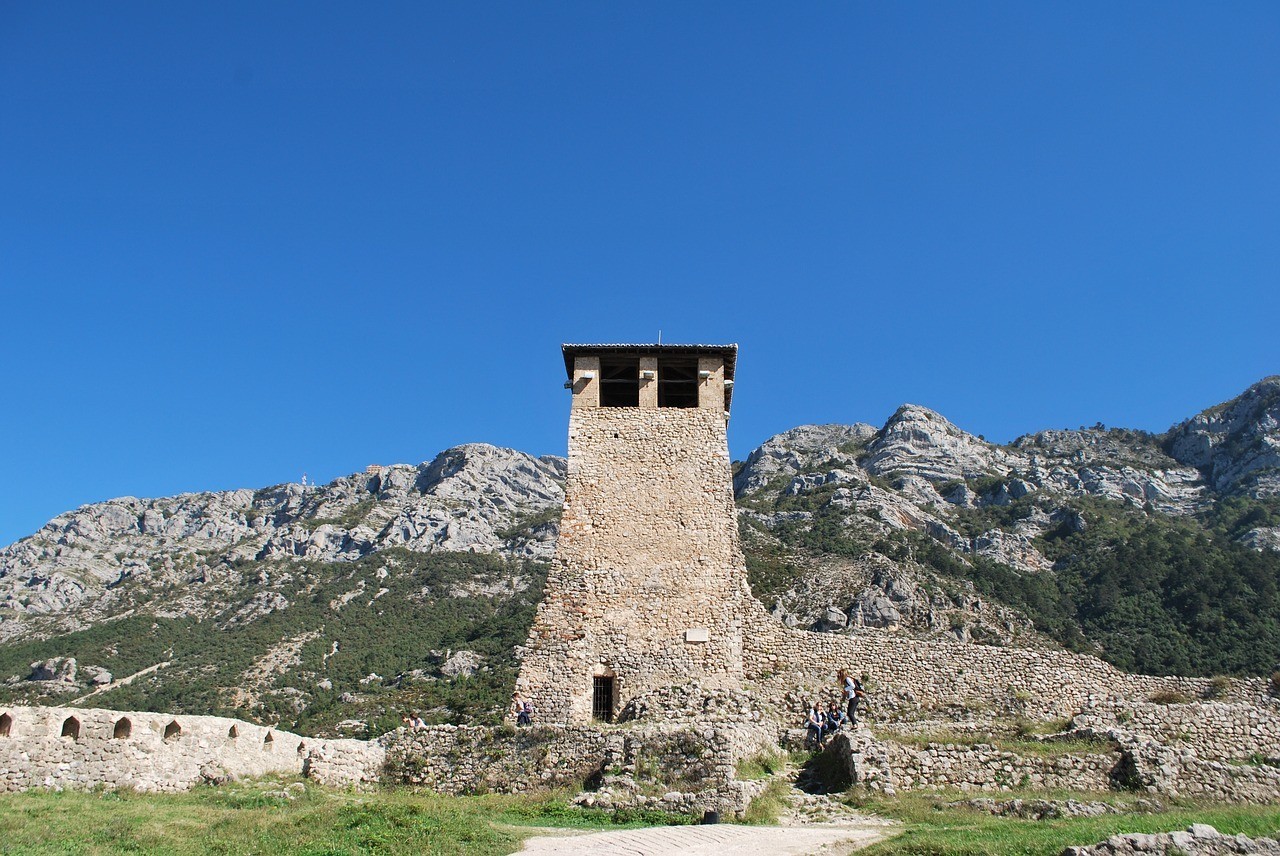 Chances are, you're going to be doing a lot of walking. Who wouldn't want to say they've hiked the "Accursed Mountains?" Whether you're climbing up into these dramatic hills or exploring ancient castles and archaeological sites, you're going to need decent footwear to see you through.
Aside from this, Albania's general infrastructure isn't the best, and roads and sidewalks might not always be in tip-top condition. A decent pair of sturdy shoes might save you anything from a few blisters to a twisted ankle when negotiating both urban and natural terrain here.
Flashlight
Unfortunately, power cuts are all too common in Albania, and they regularly have blackouts throughout the year. Although they claim that the problem is under control, electricity issues are something of a curse that has blighted the country for a long time.
But it doesn't have to ruin your trip here – so make sure you bring a small flashlight in case you are suddenly plunged into darkness. But then, you should be traveling with one anyway. Necessary Medications/Hygiene Products
Another no-brainer – but don't assume that you'll always be able to readily pick up a supply of whatever medication you might require.
It might be somewhat challenging in Albania compared to somewhere like Croatia, for example. Make sure you pack as much as you'll need for the duration of your trip, from contact lenses to antihistamines, as well as anything on prescription.
An Open Mind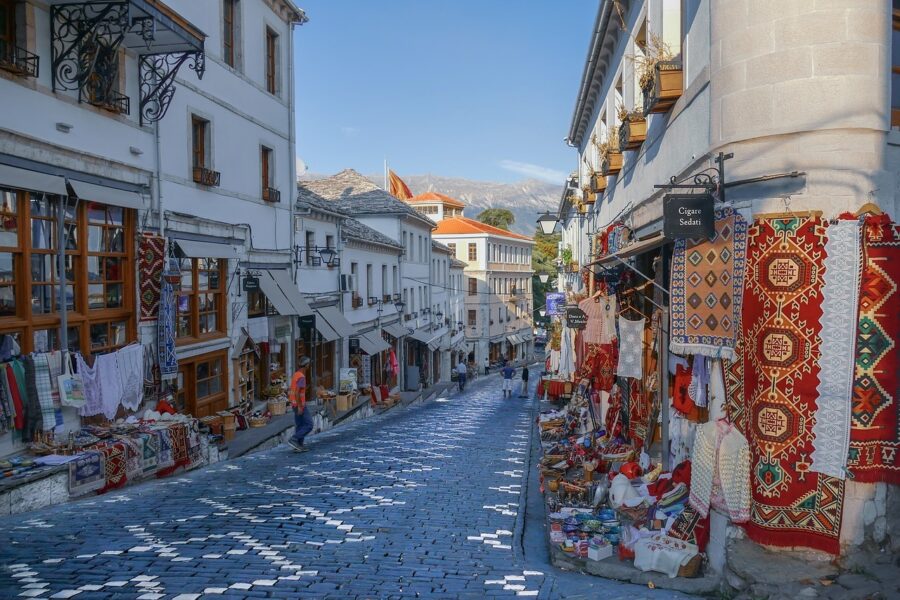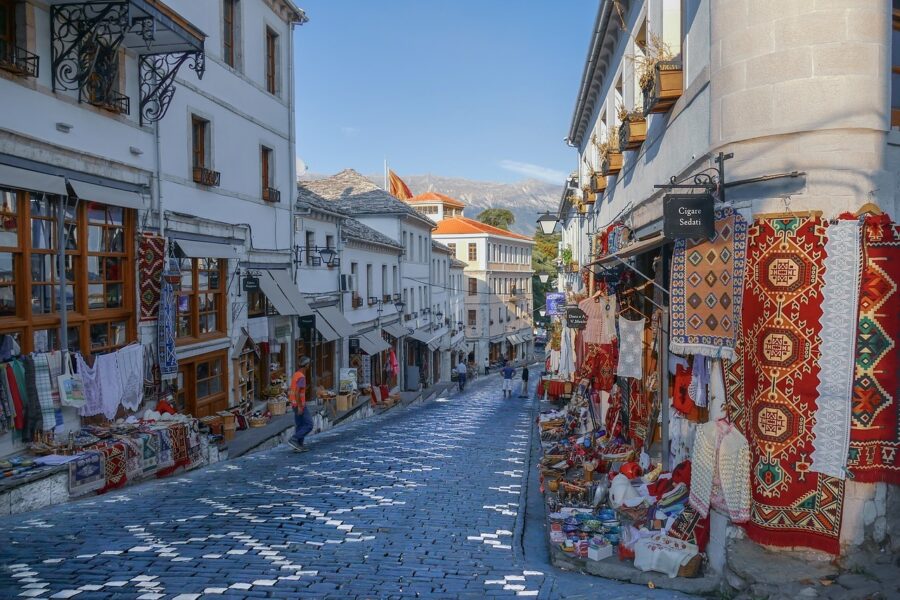 Finally, and especially if you're not a seasoned traveler, you need to make sure you bring an open mind. Albania isn't like other European countries; in fact, it probably has more in common with South America than it does with the continent it's on.
As mentioned, the infrastructure isn't the greatest; Wifi is in short supply, transport is generally poor with slapdash scheduling, and don't expect your usual creature comforts. Pack your patience, too.
That being said, the people are super friendly, the landscape stunning, the history fascinating, and your experience here will arguably be more memorable than a thousand trips to anywhere else in Europe. Except maybe in Poland, of course.
RECOMMENDED TRAVEL CLOTHING
Share