Privacy & disclaimers →
Best Restaurants In Tirana: Where To Eat & Drink In Tirana, Albania
Most people might not associate Albania with a check-out-worthy food scene, but rather with beaches along the riviera, mountains, and national parks. However, there is actually a lot to explore culinarily in Albania, probably much more than you'd expect. And the natural starting point of your culinary journey is the country's capital—in the best restaurants in Tirana, Albania.
Tirana lies in the central part of the country, a region characterized by both rugged mountains and wonderful coasts, with farming areas dotted in between. These diverse landscapes provide a wealth of edible products and produce. The fertile valleys around Tirana are suitable for all kinds of farming and livestock-raising.
As such, the Tirana food scene features everything from hearty stews and fish and seafood dishes to an abundance of desserts. Poultry—including chicken, turkey, and duck—is an especially popular ingredient in this region.
That said, though, Tirana is a modern city, and you'll notice that many Tirana restaurants serve various international cuisines as well, making it easy to keep the whole family happy while visiting. The Albanian capital is certainly a good place to indulge in traditional Albanian food, but you won't have any trouble finding pizza, pasta, burgers, and even sushi either.
Best Restaurants In Tirana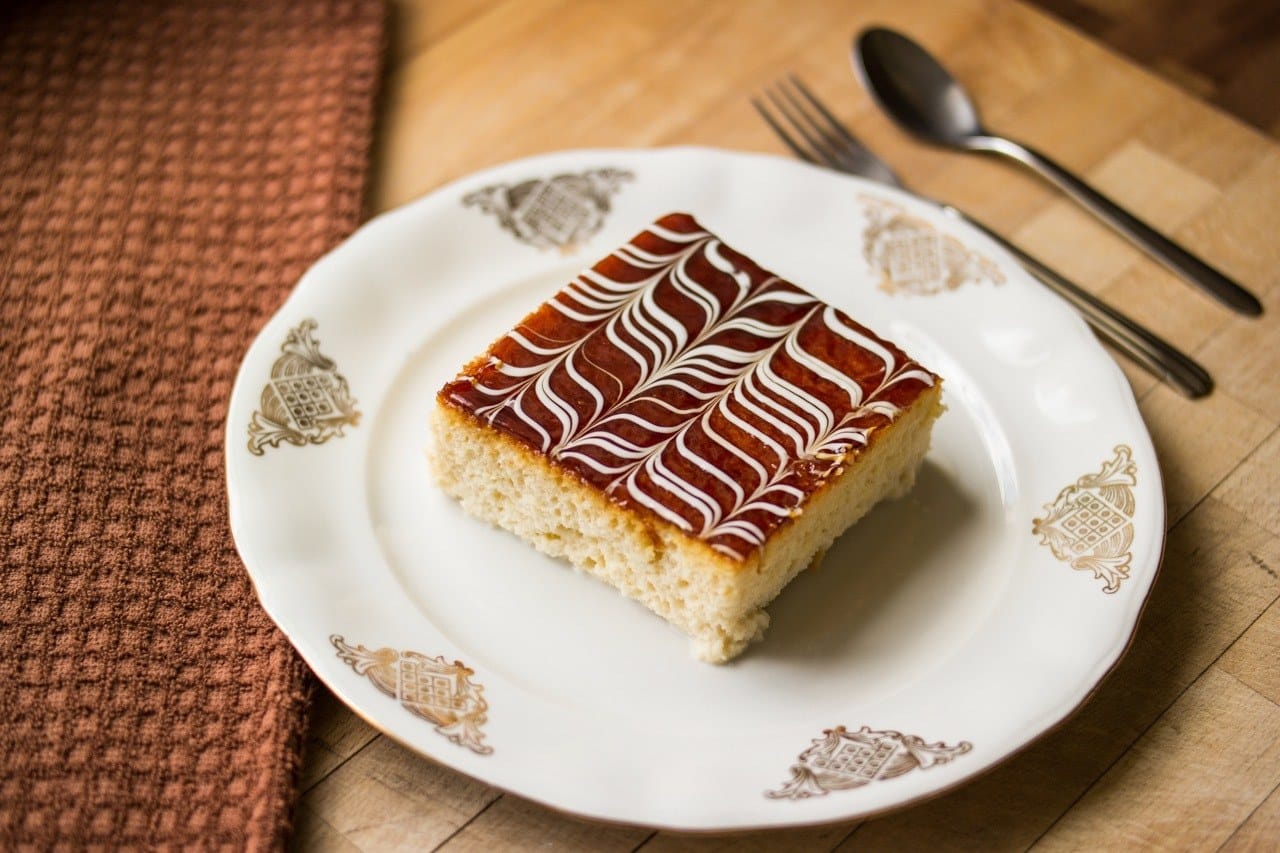 A thriving European capital, Tirana has no lack of great eateries and restaurants. Below, we've selected the best places to eat in Tirana.
Sky Club Restaurant
One of the best hotels in Tirana, Sky Hotel Tirana, also happens to house one of the absolute best restaurants in Tirana. The Sky Club Restaurant is on the 16th floor of Sky Tower Tirana, serving breakfast, lunch, and dinner accompanied by awesome views of the city below and the mountains in the distance.
Besides those amazing panoramic vistas, the restaurant has a diverse menu, including both local and international dishes for affordable prices.
Padam Restaurant
Part of the high-end Padam Boutique Hotel, Padam Restaurant is a fancy gourmet restaurant in Tirana. You can expect a world-class culinary experience here, led by award-winning chef Fundim Gjepali. Note that this is a very popular Tirana restaurant and that making a reservation will most likely be necessary. This is especially true if you want to eat on the amazing patio outside.
You can go there for breakfast or dinner. A tasting menu is available, too. Additionally, Padam also serves a wide variety of cocktails, wine, and other drinks—great to enjoy on the veranda.
A La Santé
In the western part of Blloku, arguably Tirana's hippest neighborhood, lies à la Santé, one of the most and highest rated restaurants in Tirana. It's incredibly popular among locals and tourists alike because of its healthy dishes that look totally amazing. Their tagline is "when the kitchen meets art," and this philosophy shines through in both the presentation and the quality of the food.
If you're conscious about what you eat and looking for things to do in Tirana for foodies, this is where you should go. With a menu unique in Tirana, you'll find modern dishes like quinoa with vegetables, salmon with mango sauce, and ravioli with ricotta, spinach, asparagus, and pine nuts. Who's hungry too now?
Çoko Bistro & Bar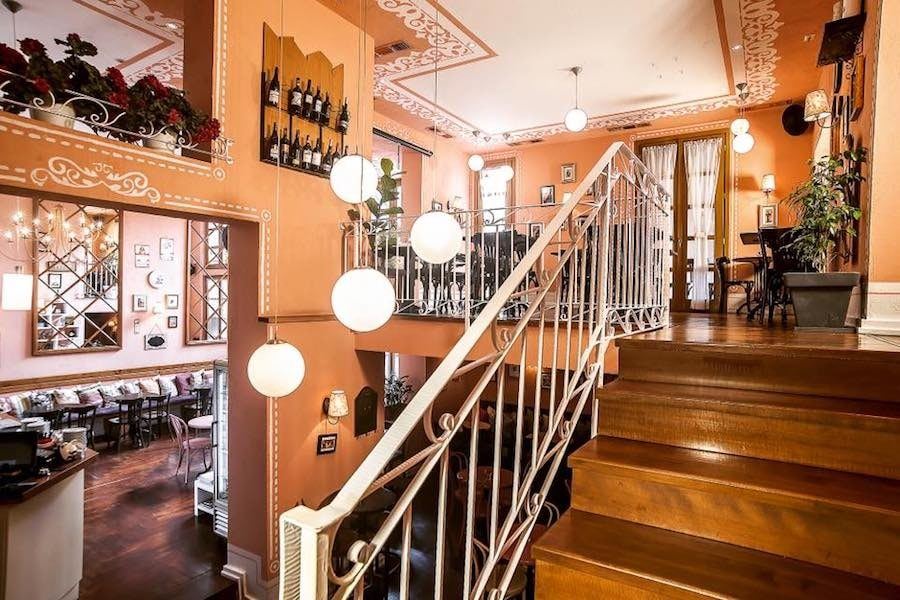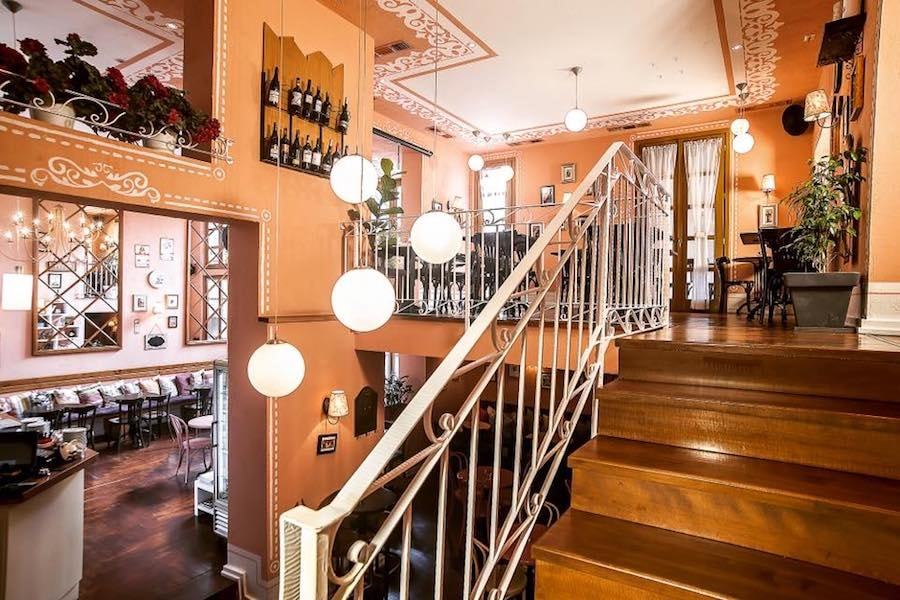 A charming, welcoming, and sophisticated restaurant in the Tirana city center, Çoko Bistro & Bar features cute seating areas, a fun ambiance, and nice background music. Simply put: it's a great place to grab a bite to eat in Tirana.
The menu is extensive yet classy, featuring everything from linguine caipirinha and poached egg burgers to beef tongue with miso sauce. On top of that, Çoko also serves some of the best breakfasts in Tirana. Visit in the morning and fuel up with things like scrambled eggs with salmon, quiche Loraine, sweet French toasts, an English breakfast, or pancakes with Nutella.
Oda Restaurant
One of the absolute best restaurants in Tirana, Oda Restaurant serves both traditional and modern Albanian cuisine. They pride themselves on their quality ingredients and top-notch service, both of which have greatly contributed to this Tirana restaurant's success.
Its location in an old house combined with its low tables and stools complete this wonderful Albanian cuisine experience. Looking for the best places to visit in Tirana for food? It doesn't get more authentic than Oda.
Artigiano Villa
Atmospheric Artigiano Villa is one of the top restaurants in Tirana for Italian food. Housed in a Tuscan villa built in the 1940s by an aristocratic family, this restaurant oozes charm. You'll enjoy Italian specialties such as wood-fired pizza, high-quality meat selections, various portions of pasta, and typical appetizers in a setting of hand-painted windows, old wooden beams, and decorated tiles. There's also an extensive wine and beer list.
The Rooms Bistro & Bar
This European-style restaurant in the iconic Blloku neighborhood serves up great Mediterranean food, ranging from pizzas and pasta plates to risotto and appetizer plates. Previous customers praise both the food and the service, a combination that has propelled this Tirana restaurant to the top of the city's culinary scene. An extensive wine list allows you to pick the perfect wine pairing for your meal.
Salt Restaurant
Suppose fish and seafood is your thing, head over to Salt Restaurant, one of the best restaurants of its kind in the Tirana city center. Located in the vibrant Blloku neighborhood, it serves delectable Mediterranean cuisine, seafood dishes, and sushi.
Fresh seasonal produce and other high-quality ingredients are used to create a modern and outstanding menu. It's a recommended place to go for lunch and dinner, while the well-stocked bar provides amazing cocktails, wines, and other drinks.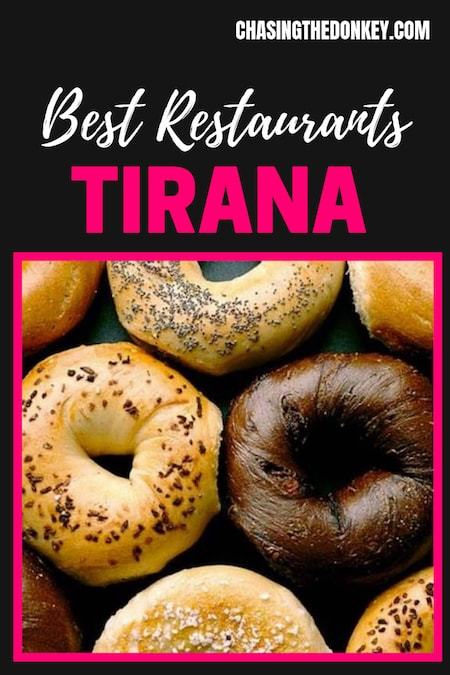 Otium Restaurant
Another one of the many refined restaurants in Tirana, Otium Restaurant boasts a central location and comes highly recommended for lovers of fancier food. Its menu might not be very extensive, but that's because it changes quite regularly, depending on the availability of the freshest ingredients.
You'll find all kinds of European dishes on the menu, but it's fair to say that it's leaning toward French cuisine more than others. People tend to compliment knowledgeable staff, while the Albanian wines on offer are also top-rated.
E7E
A super-popular spot among students and book lovers, E7E is a bookshop, library, café, and restaurant all in one. If you're looking for fun things to do in Tirana that are off the beaten path, a visit to this place should definitely be on your checklist.
It's one of the artsiest and most relaxed eateries and hangouts in the city, its seating area extending from a cozy interior to a great garden patio. A fantastic place to read and have a cup of coffee and/or a light meal.
Millennium Gourmet Restaurant Tirana
Located on the second floor of the Millennium Cinema on the pedestrian Murat Toptani Street, Millennium Gourmet Restaurant serves a fusion-style cuisine in an elegant venue with a glass pavilion. Surrounded by greenery, you'll enjoy modern, beautifully presented, and mouthwatering dishes. Some reviews claim that this is the best restaurant in Tirana.
ERA Restaurant Tirana "Vila"
As its name suggests, ERA Restaurant "Vila" is housed in a beautiful villa in the heart of Tirana, just north of the Grand Park of Tirana. Its interior is exceptionally spacious, while the upstairs terrace offers wonderful views of a garden filled with flowers, orange, and mandarin trees. The menu is varied but focuses on Mediterranean and Albanian cuisine.
PLAN AHEAD TO GET THE BEST DEALS
Best Bakeries And Cafés In Tirana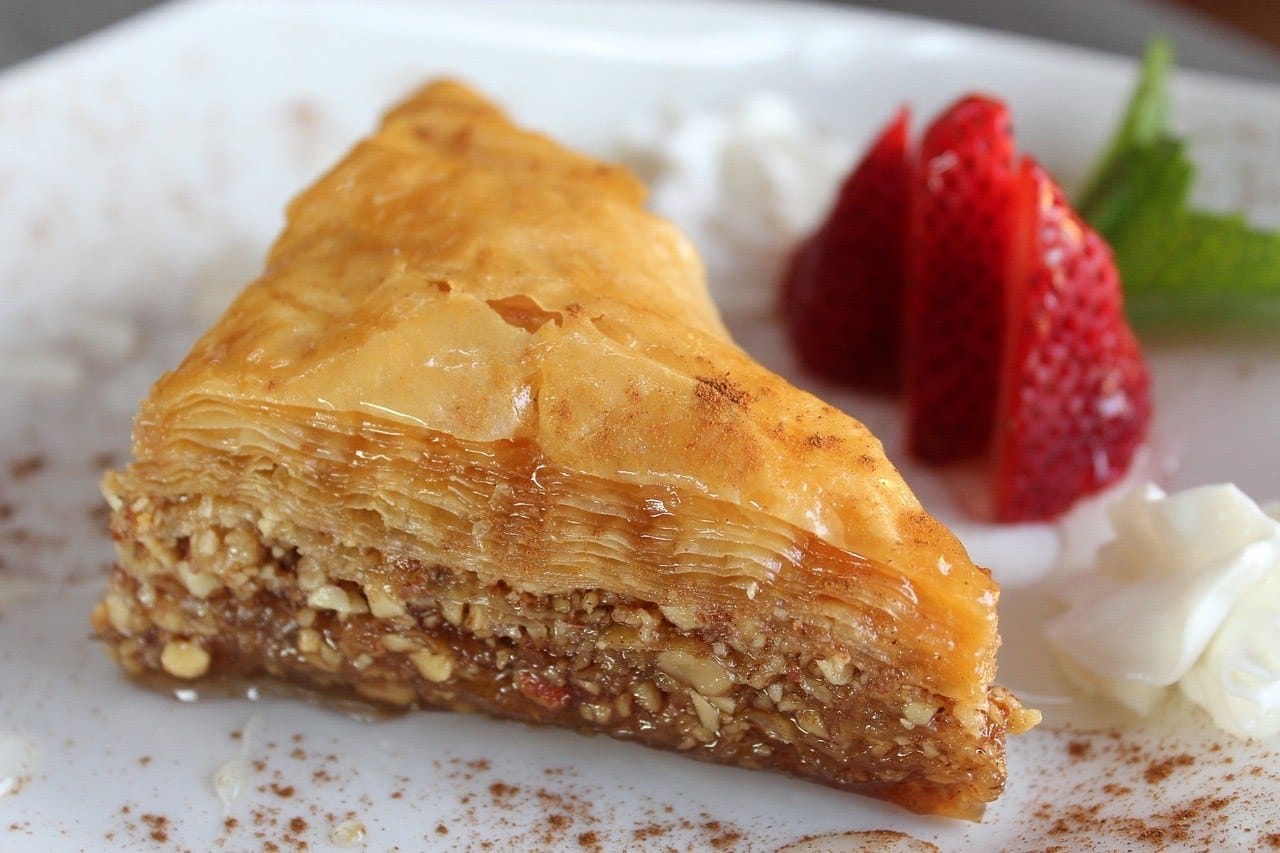 Because sometimes you just want something sweet, we just had to include several Tirana bakeries in this overview of the best places to eat in Tirana. Additionally, when you visit Tirana, or any other city really, it's also always handy to know where the best coffee places and cafés are located.
Often, the most memorable moments of a trip are simply those times when you're seated on a patio or terrace with a cup of coffee, watching the world go by. Few things are more relaxing than that! So, read on to find your go-to Tirana café for your visit.
The Tea Room
Calling The Tea Room unique in Tirana is not an understatement. This café/tea room has wonderful "old" decorations, such as colored wallpapers, small round tables with white table covers, and wooden chairs. While it caters mainly to people who love tea, the menu also features various cakes and light lunches.
D'Angelo Chocolate & Coffee
Currently, D'Angelo Chocolate & Coffee has three different locations in Tirana. This enormously popular coffee shop offers a variety of coffees and several delicious dishes, from savory crêpes to sweet chocolates. This is a wonderful place to start your Tirana attractions sightseeing day, take a break from the tourist grind, or just hang out and do some people-watching.
Mon Chéri Coffee Shop
This is another chain of coffee shops in Tirana, indicating how much Albania's coffee and café culture thrives. Founded in 2007, they can now be found in every corner of the city. Their menu is extensive, including various coffees and organic teas, fruit juices, and blended drinks. Hot choco and other chocolate-based beverages are on offer as well.
New York – Tirana Bagels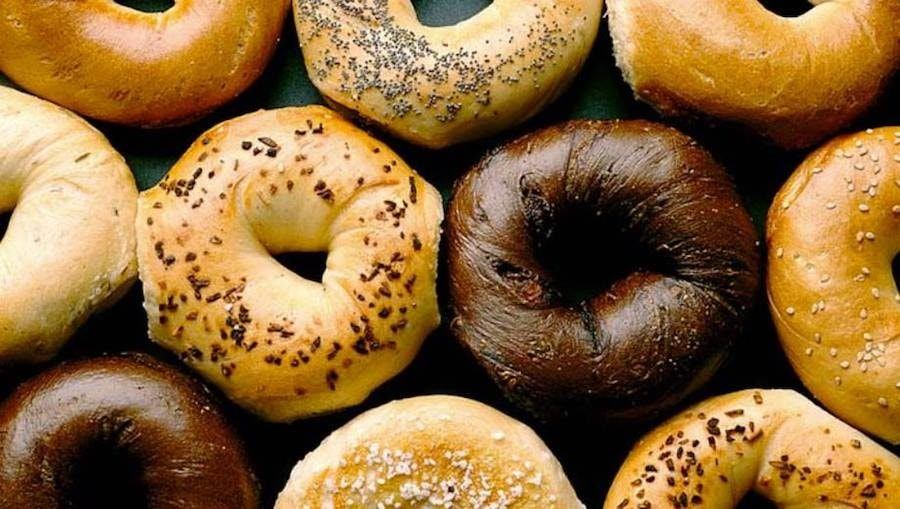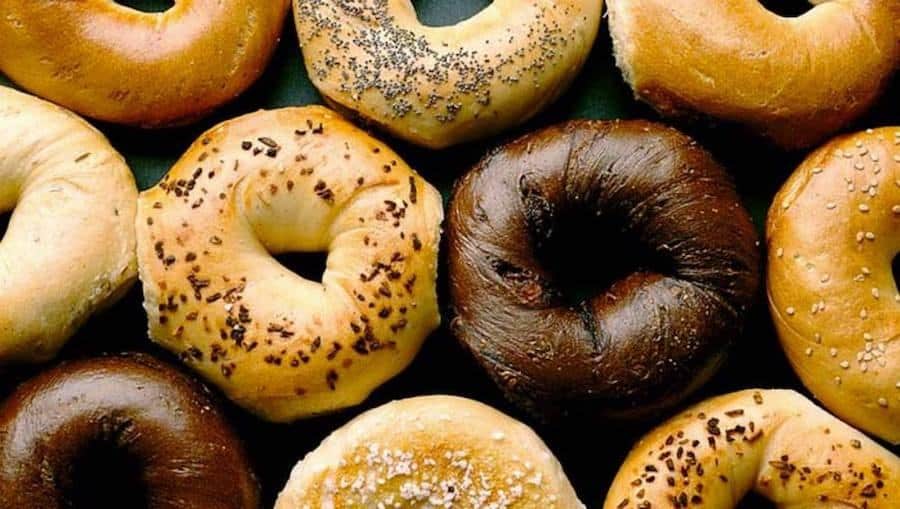 The location of New York – Tirana Bagels is not a coincidence—it lies just around the corner from the American Embassy, just south of the Tirana Pyramid. One of the best breakfast places in Tirana, it offers impressive homemade bagels of all kinds. Want breakfast bagels with bacon, egg, and cheese? You got it! Or maybe a hearty BLT bagel? No problem at all! In addition to bagels, the menu also includes coffee, tea, cookies, and brownies.
Thurje 17
One of the most Instagrammable places to eat and drink in Tirana, Thurje 17, which apparently means "Hashtag 17" in Albanian, serves fantastic smoothies and milkshakes. Tea and coffee are also available, but it's those colorful fruit drinks that steal the spotlight here. A modern interior completes the picture, creating a wonderful space to grab a healthy beverage or just hang out for a while with a good book or your laptop.
Mulliri Vjeter
As a coffee chain, Mulliri Vjeter has several locations in Tirana. These are very popular, and often busy, cafés in Tirana, great spots to just quickly hop in and grab a cup or relax for a bit. The address below is of the Blloku location, but you'll also find a Mulliri Vjeter in Zona 1, near Skanderbeg Square, near the Pyramid, and various other locations across the city.
Sophie Caffe & Snacks
Albanians really do love their coffee! Sophie Caffe & Snacks is yet another coffee shop franchise in Albania, with several locations dotted all over the Tirana map. It's more than elaborate menu covers everything from various espresso varieties and cappuccinos to ice teas and "iced chocolates." Fresh juices are available as well, as are a few choices of beer and wine. In terms of food, there are baguettes, cookies, tortas, and a bunch of different cakes.
Best Bars In Tirana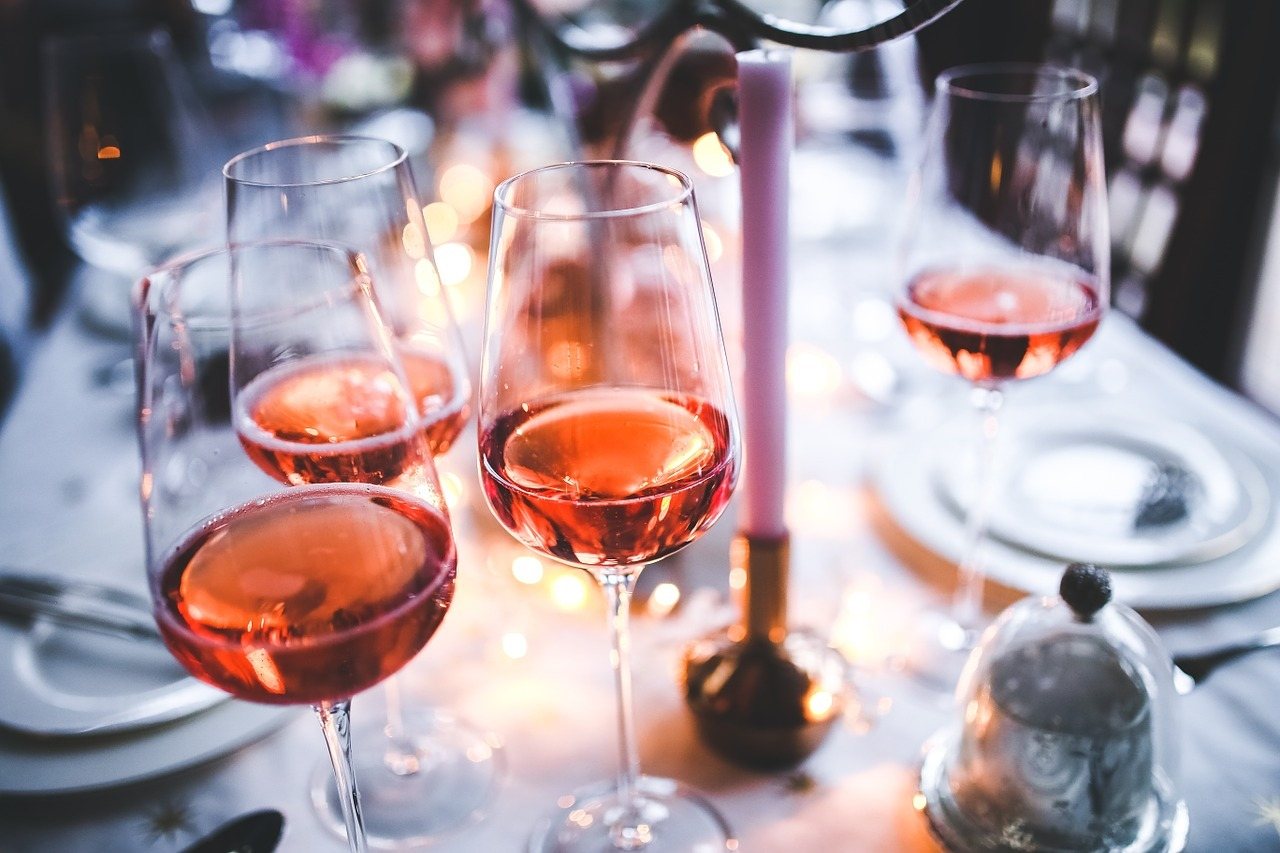 Looking for a place to have a couple of drinks after dinner? Maybe you want to meet some locals? Or trying to find the best Tirana nightlife? Check out the best bars in Tirana below to find your ideal evening/nightspot.
Padam Wine Bar Tirana
Just like Padam Restaurant, the Padam Wine Bar is part of the exclusive Padam Boutique Hotel. This atmospheric bar bursts with class, featuring plush seats, regular and high-top tables, as well as a bar seating area. The wine selection comprises about 300 different labels from all over the world, each of which was handpicked by their knowledgeable sommeliers.
Colonial Cocktail Bar Tirana
Its website says that Colonial Cocktail Bar is the first cocktail bar in Albania. With more than 600 different bottles in stock, this is arguably the best cocktail bar in Tirana—a phenomenal place for high-end, specialty cocktails. The bartenders have an amazing knowledge of the menu and, if you have a special request, might even create something unique for you on the spot.
Bunker1944 Lounge
If you're looking for something more unique, pay a visit to the Bunker1944 Lounge in the western part of Blloku. As its name implies, it's housed in a former bunker, which in itself is pretty extraordinary. On top of that, you'll find a ton of Communist-era artifacts, antiques, and furniture inside, including radios, clocks, records, and paintings. There's a wide selection of Albanian liquors, such as raki, ponc, and konjak, but also a variety of popular beers, including IPAs and porters.
Radio Bar Tirana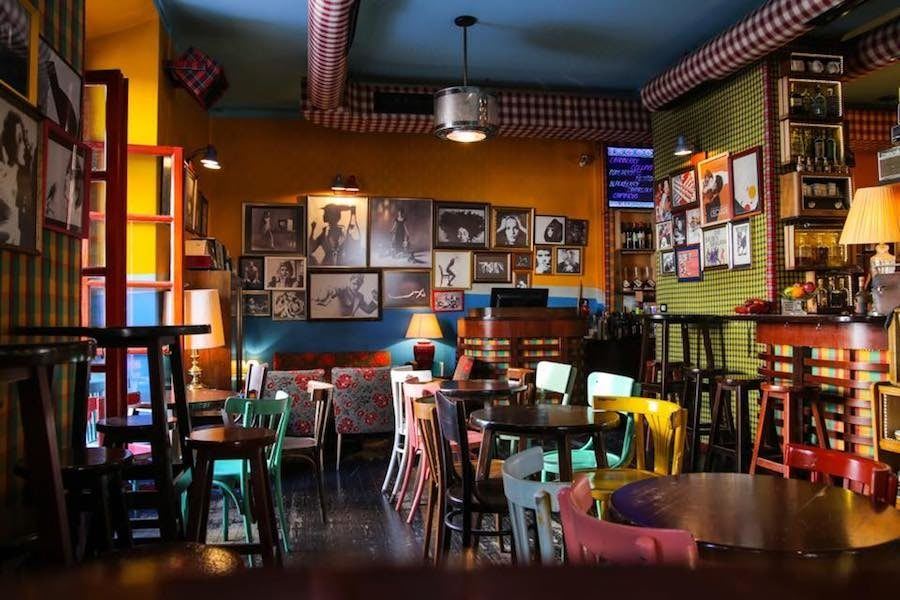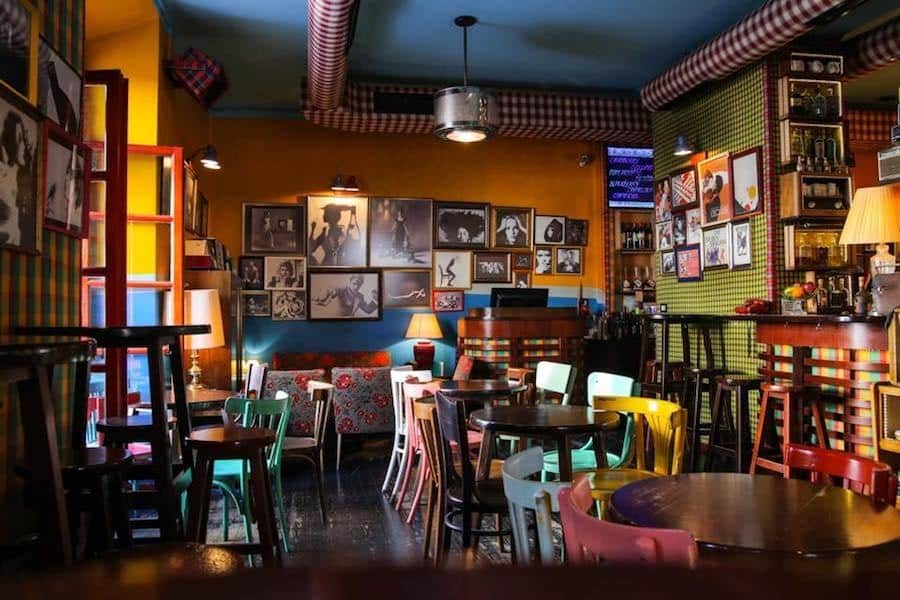 One of the coolest bars in Tirana, Radio Bar Tirana, serves coffee in the morning and various cocktails and beers later in the day. At night, you might find a live jazz or electronic music gig here. What sets this place apart, though, is its fascinating décor—everywhere you look, there's something else that draws your attention.
Sky Panoramic Bar
On the level above the Sky Club Restaurant, on the top floor of the Sky Tower, is the Sky Panoramic Bar. This amazing 360-degree bar offers epic sunset and nighttime views of Tirana. On top of that, the bar slowly rotates, so you don't have to walk around to see the entire city. Just grab a drink and a seat and watch until the bar spins you around. Sky Bar Tirana is open each day from 7 am to midnight.
Duff Sports Bar & Grill
The only American sports bar in Tirana, Duff Sports Bar & Grill, is a super-fun and casual place to spend the evening. If you're into sports of all kinds, you can come here, and there will always be one game or another playing on the screen. Although this is by definition a bar, in true American style, you can also order a wide range of food here. In fact, some say that this is where you'll find the best burger in Tirana.
Hemingway Bar Tirana
One of the most alternative bars in Tirana has to be Hemingway Bar. Located near the National Museum of Tirana, this small but bustling bar is dedicated entirely to Ernest Hemingway and his lifestyle. The bar is meant to be a meeting place for friends and lovers of literature, art, culture, and jazz music. So much jazz music! There's also a huge selection of rums, as well as other liquors and beverages.
Tirana Food: Must-Try Dishes When Visiting Tirana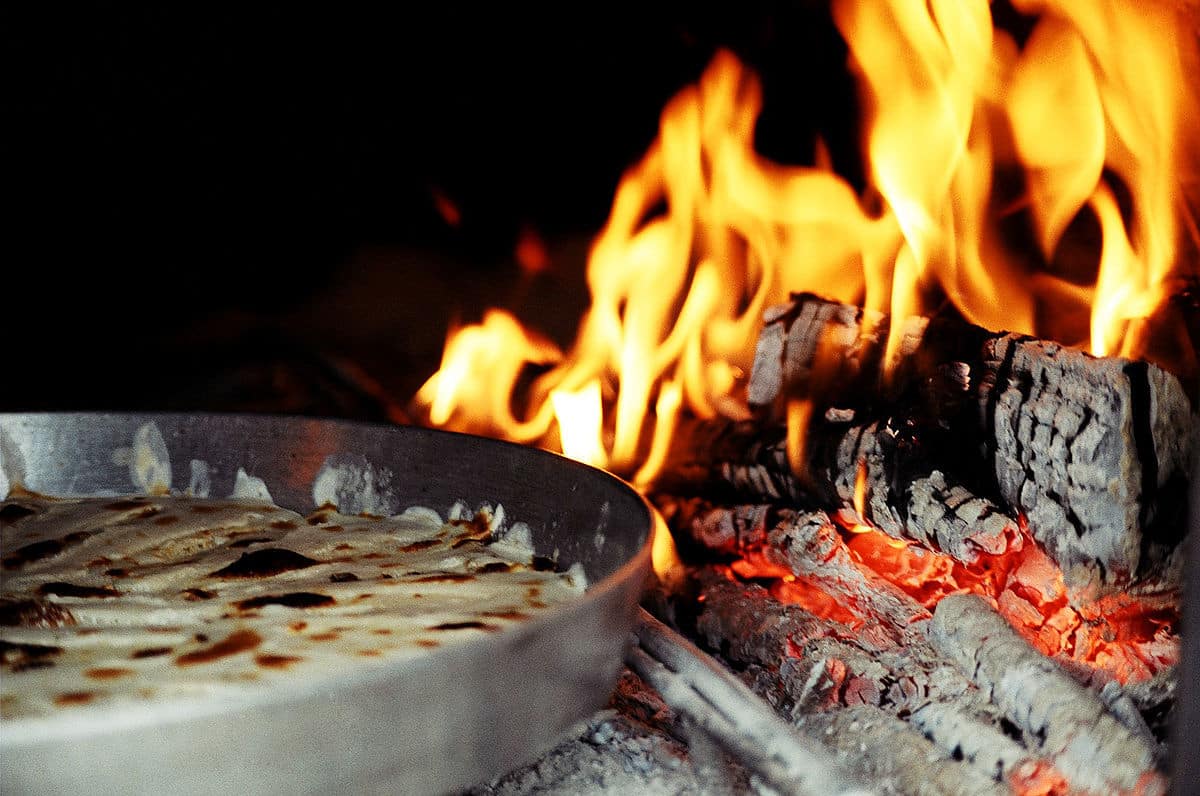 Many of the best restaurants in Tirana are those that serve traditional Albanian cuisine along with international dishes. You're very much encouraged to try some typical dishes from Albania while you're in Tirana. The country's cuisine is related to the famous Mediterranean cooking style—often praised as the healthiest way of eating in the world.
So, what should you eat in Tirana? We've picked and highlighted a few Albanian classics below.
Kaçkavall
One of the most popular cheese types in Albania, kaçkavall is a typical Albanian cheese. Many authentic restaurants in Tirana will serve this as a side dish or snack, either fried or raw, as an appetizer before your main course. Sometimes, it's free of charge. Pick the fried option if you can—it's mouthwateringly good!
Tavë Kosi
If any dish can be considered as the Albanian national dish, it has to be tavë kosi. Originally from the town of Elbasan to the southeast of Tirana, this is the epitome of Albanian cooking. Tavë kosi is a quiche-like dish prepared in a low, round clay pan. Ingredients include eggs, rice, lamb, and yogurt. When baked in the oven, it gets a soft, cream interior and a fluffy top.
Fërgese Tiranë
A super-popular dish all over the country, fërgese tiranë is actually typical slow food from Tirana. It's made with skinned tomatoes, cottage and feta cheeses, onions, and bell peppers. After receiving a generous seasoning with plenty of different spices, this vegetarian one-pan dish is then put in the oven and baked until it has a thick texture. You can eat this typical Tirana food on its own or with bread. You'll find it in many traditional Tirana restaurants.
Qebapa
Also known as cevapcici or cevapi in nearby countries like Bosnia-Herzegovina, Croatia, and Serbia, qebapa is a dish of skinless sausages made by grilling minced meat. This is a typical Balkan dish, often served in pieces of 5 to 10 per plate and with sour cream, onions, and cheese. Sometimes, it comes as stuffing in a flatbread.
This extensive overview of the best restaurants in Tirana, as well as Tirana bars, coffee shops, and bakeries, should give you plenty of options for where to eat in Tirana. If you have different suggestions, know an off-the-beaten-track eatery, or other tips, feel free to leave a comment below.
MORE ALBANIA TRAVEL BLOGS