Even though it remains relatively unknown to the international tourist crowds, Albania is a real hidden gem in the Mediterranean, filled with historic sites, vibrant cities, great beaches, and epic national parks. If you are looking for a fun trip to a destination with a rich history and plenty of things to do, backpacking in Albania will definitely not disappoint you.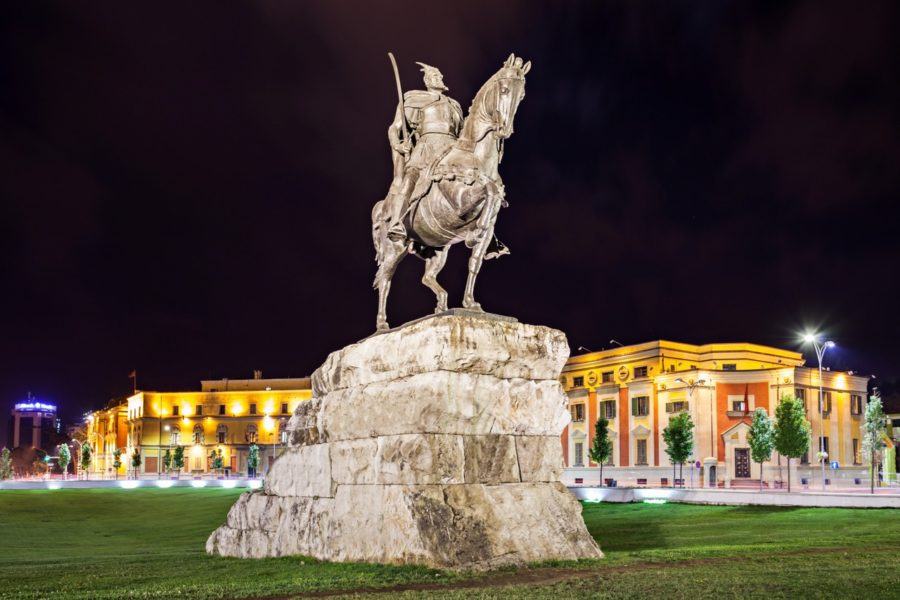 It doesn't just offer pristine beaches and rugged landscapes, though. You can enjoy it all relatively cheap if you keep some budgeting tips in mind. Regarding budget travel, few European countries can offer as much as Albania can these days. It's a backpacker's paradise hidden in one of Europe's most beautiful corners.
TRAVEL COMPANIES WE USE AND TRUST
Backpacking Albania Money-Saving Tips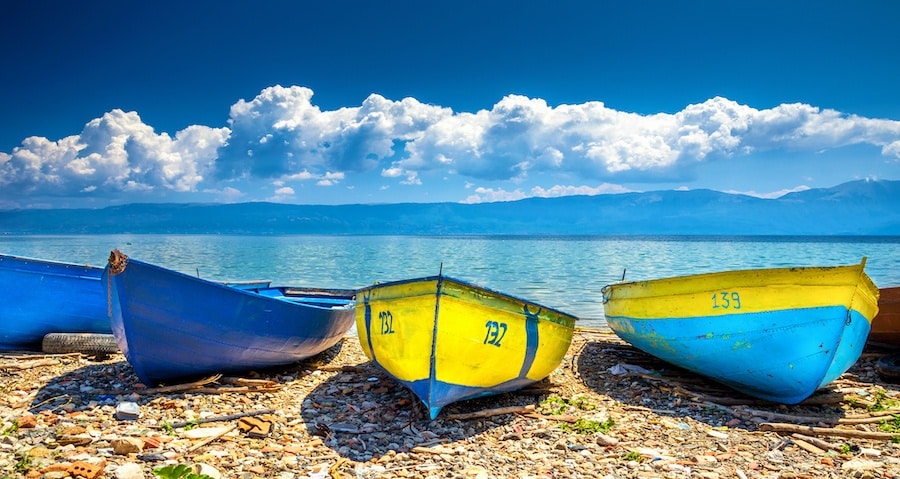 Tasty Treats For Less
Eating in Albania is usually relatively cheap, especially if you visit the smaller towns and cities outside of Tirana. You can find plenty of grilled lamb and mutton on the menu and staple Italian foods such as pasta and pizza. If you are on the coast, you should try fresh seafood, which is cheaper to buy from small stands rather than restaurants. You could often also buy fish and seafood directly from fishermen.
If you are looking for something extra delicious and inexpensive, try the Balkan burek, which is a pastry filled with cheese, spinach, or meat. You can also opt for the sufllagê. The Greek-inspired food is a flatbread filled with kebab meat and chips. There's no way you'll be hungry after that.
In terms of drinks, Albania has a thriving coffee culture, and coffee shops dot all cities. You'll notice this clearly when exploring places like Tirana, which is home to a few very successful coffee shop chains and independent coffee houses. If you are looking for alcohol, raki is the cheapest drink to opt for. Alternatively, it may not be famous for it, but Albania also has its fair share of vineyards and wineries.
Spotting The Right Accommodation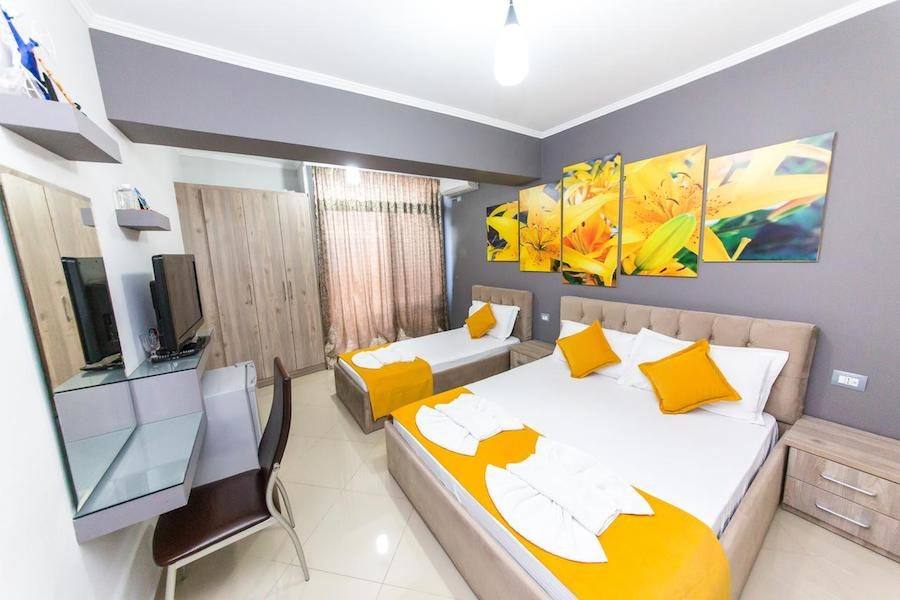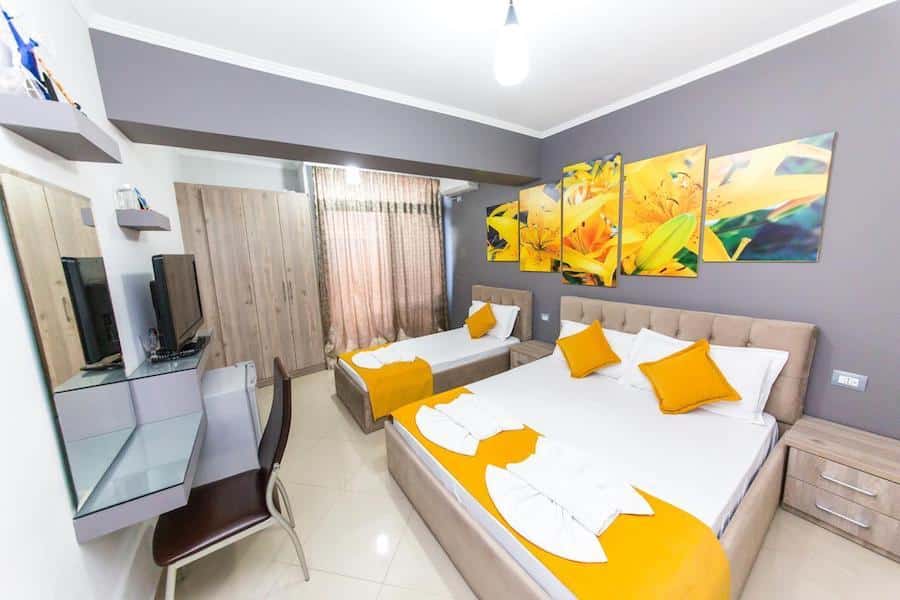 In terms of finding cheap accommodation in Albania, you don't have to worry too much when backpacking Albania. Even the top-end hotels can be more affordable than 150 euro per night, while the numerous budget-friendly hostels could only cost you as little as 10 euro a night. Alternatively, you could consider staying in private accommodation, such as guesthouses or farm stays.
Another popular option among backpackers is wild camping, which means you can essentially camp anywhere in the wilderness. Wild camping is an excellent option if you get proper gear before your journey, especially during the warm summer months. Albania's many national parks are fantastic destinations for tent camping, hiking, cycling, rock climbing, and other outdoor pursuits.
Getting Around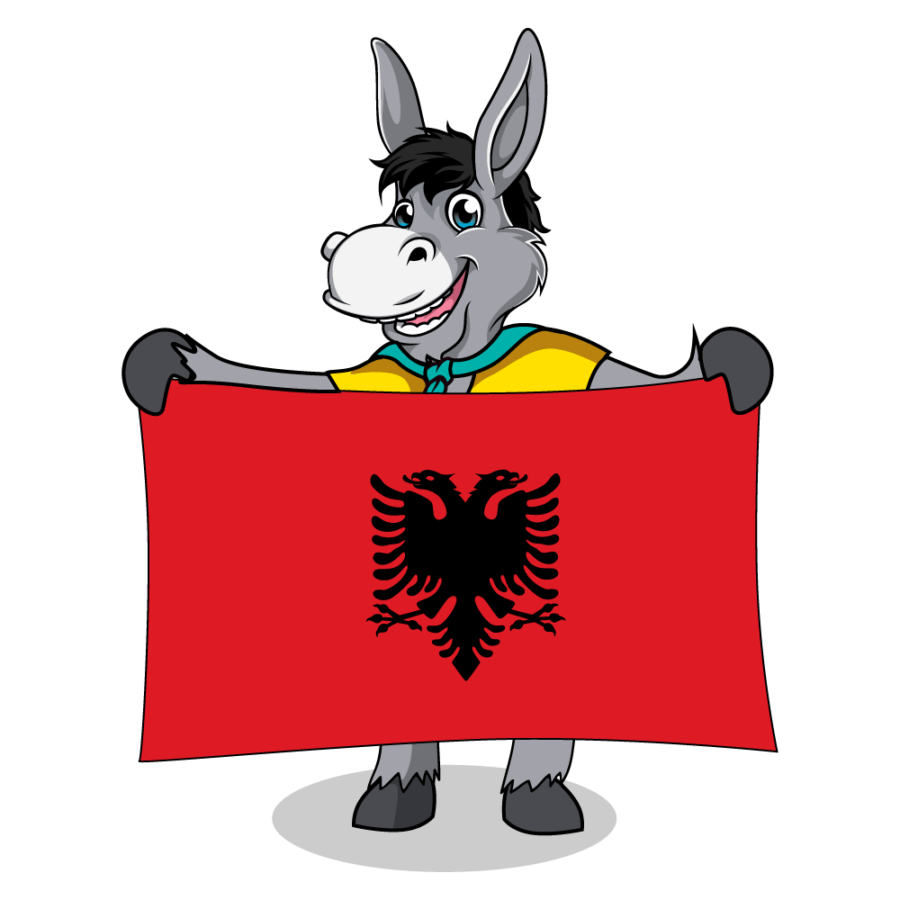 Public transport in Albania is widely used, but you should keep in mind that schedules and timetables are prone to change. Always double-check your departure time before leaving. Nonetheless, it's a very cheap and convenient way to travel from one city to another.
You can always try hitchhiking if you'd like to travel for free in Albania. People in Albania are friendly, but you should keep two things in mind.
Let the driver know before getting in that you don't have any money to pay for the ride. You can do so by stating, "Jo para… Jo problem?" which means "No money, no problem?"
The other thing to remember is that Albanians don't speak English as fluently as some other European citizens might. Therefore, learning a few phrases and expressions is a good idea before you jump in.
You can also get very affordable rental cars in Albania. If you don't want to hitchhike but still want the freedom to get around and do what you like, renting a car is the best option for you. You can head off the beaten path with your own wheels and find gems like this old Ottoman Bridge. Other excellent Albania destinations include Saranda and the sun-soaked Albanian Riviera, the UNESCO-listed town of Gjirokastra, and Lake Ohrid.
Extra Tip For Savings
Finally, exchanging currency is not a problem in Albania. You tend to enjoy a better exchange rate if you do it inside the country rather than before the trip. Furthermore, it's good to skip the main post office and state bank tills and change at a currency market instead. This removes the commission payment, but do count your money to ensure you're not scammed.
Also, always exchange any leks (the local currency) before you leave the country, as it can be costly to do so outside of Albania.