Privacy & disclaimers →
80 Fun Facts About Albania
Albania is enjoying somewhat of a tourism boom. Still considered a hidden gem, but we guess it won't be for much longer!
When you think about some of the beautiful places to see and explore in Albania, it's hardly surprising that so many people are considering heading to the stunning Riveria for their next summer break or even to Tirana for a weekend city break.
Albania is considered a Balkan country, but it is independent, and it has been since 1912 when the Ottomans fell. If you're thinking of jetting off to Albania for your next break, you'll want to know all about Albania beforehand.
You're in luck! We'll cover every known Albanian fact on the planet, so you know exactly what to expect before you get there! There are some interesting Albania facts for kids, some cultural facts, and everything in-between.
'Tell me about Albania,' I hear you say – Let's dive in!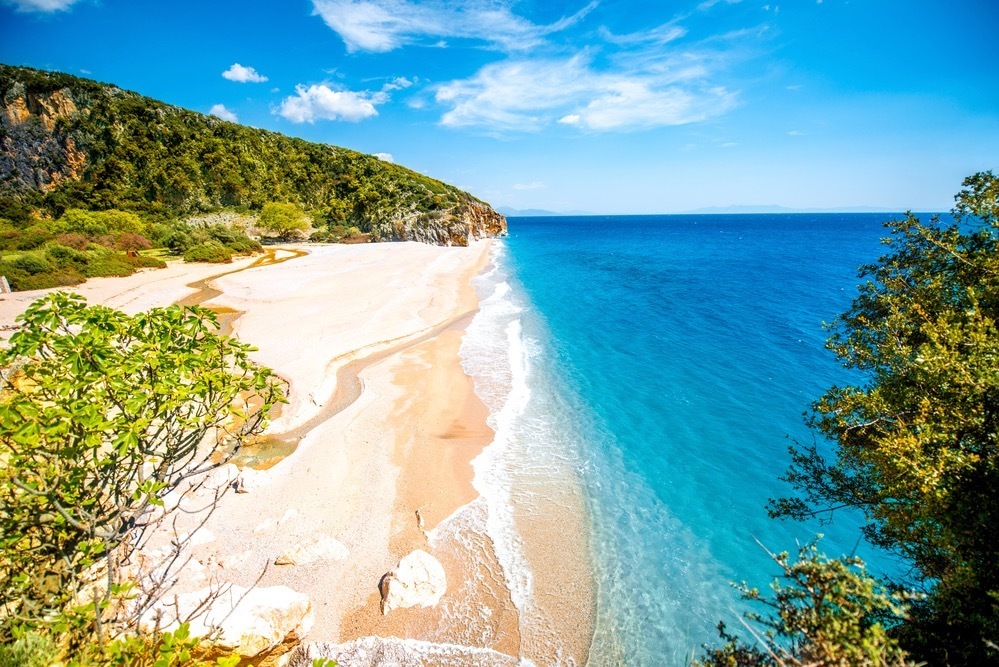 1. During the evenings, you might see something called the 'xhiro.' This is when the Albanian locals go for a walk after dinner to burn off their excesses and catch up with the neighbors. It's a cultural thing, and in some traditional towns, the roads are closed for vehicular traffic until people have finished walking and talking!
2. You might become a little confused if you're talking to an Albanian local, and they begin nodding or shaking their head. This is because the opposite is true in Albania – locals will shake their heads when they mean yes, and nod when they mean no! Something to be aware of and one of the most useful Albanian culture facts.
3. Albania has a mix of religions, but most people are Muslim, at around 60%.
4. If you see many scarecrows, don't worry; it's nothing sinister! One of the most interesting facts about Albania is that locals believe if you site a scarecrow on the grounds of a property while it is being built, it will keep jealousy from the neighbors far away! This tradition is also seen as being a good luck charm.
5. Albanians have a reputation (unfairly or otherwise) as exceptionally bad drivers. We don't want to generalize here, but very few cars were in the country until around 1991. So, maybe, don't drive in Albania, and look carefully before crossing the road to be safe!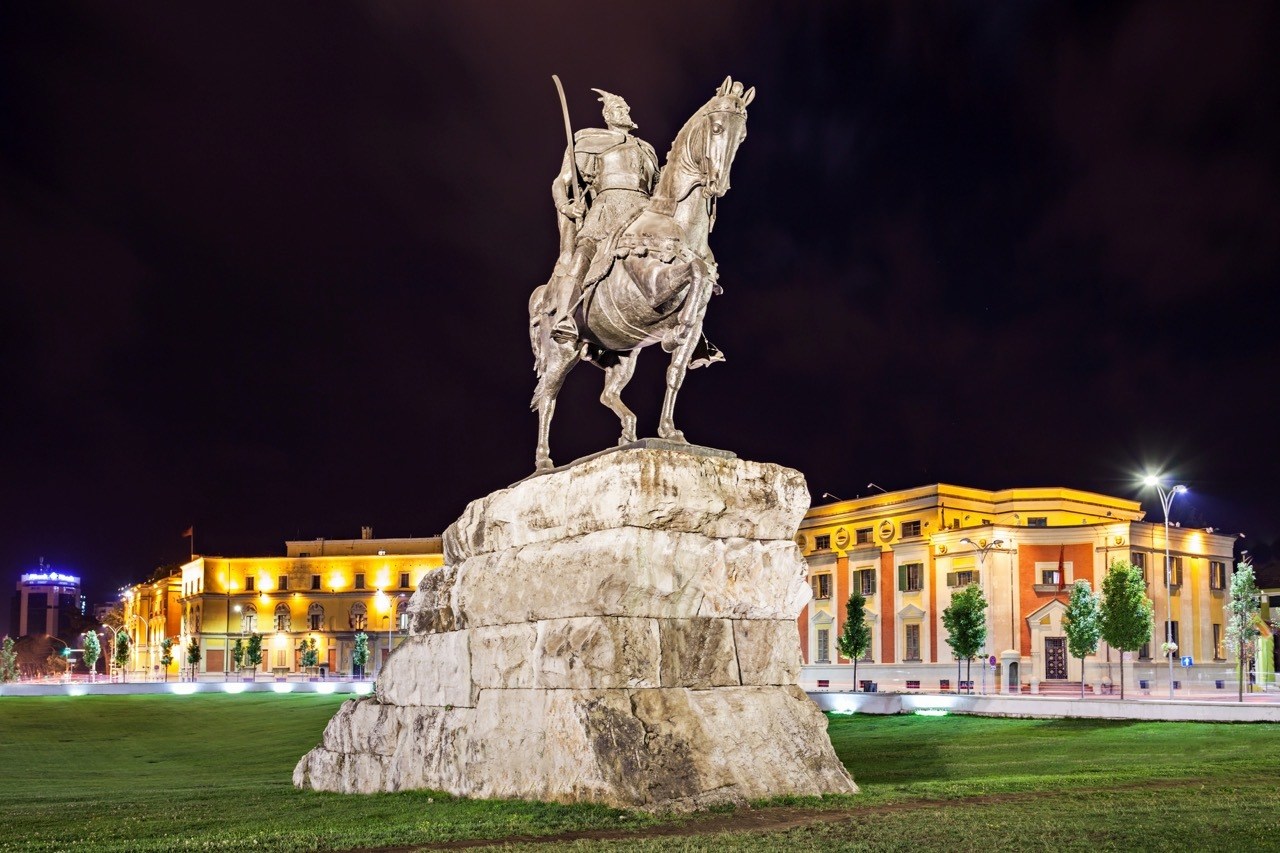 6. Mother Teresa is a notable figure in Albania. Due to changes in geography over the years, Mother Teresa is Albanian. She was born in Skopje, which is now in Macedonia. Despite that, she is one of the most coveted figures in the country.
7. Mother Teresa is also the only Albanian to win a Nobel prize.
8. There is a city in Albania with no traffic lights at all, not even one – Shkodra. This is also one of the oldest cities on the continent.
9. Albania was under Ottoman rule, then Italian rule, then communists, Russians, and Chinese, and then they achieved independence. That's some history and one of the most interesting facts about Albania.
10. Albania's highest peak is Maje e Korabit, sometimes referred to as Golem Korab. The peak is Macedonia's highest, as it sits directly on the border.
11. Tirana, the Albanian capital, has no McDonalds!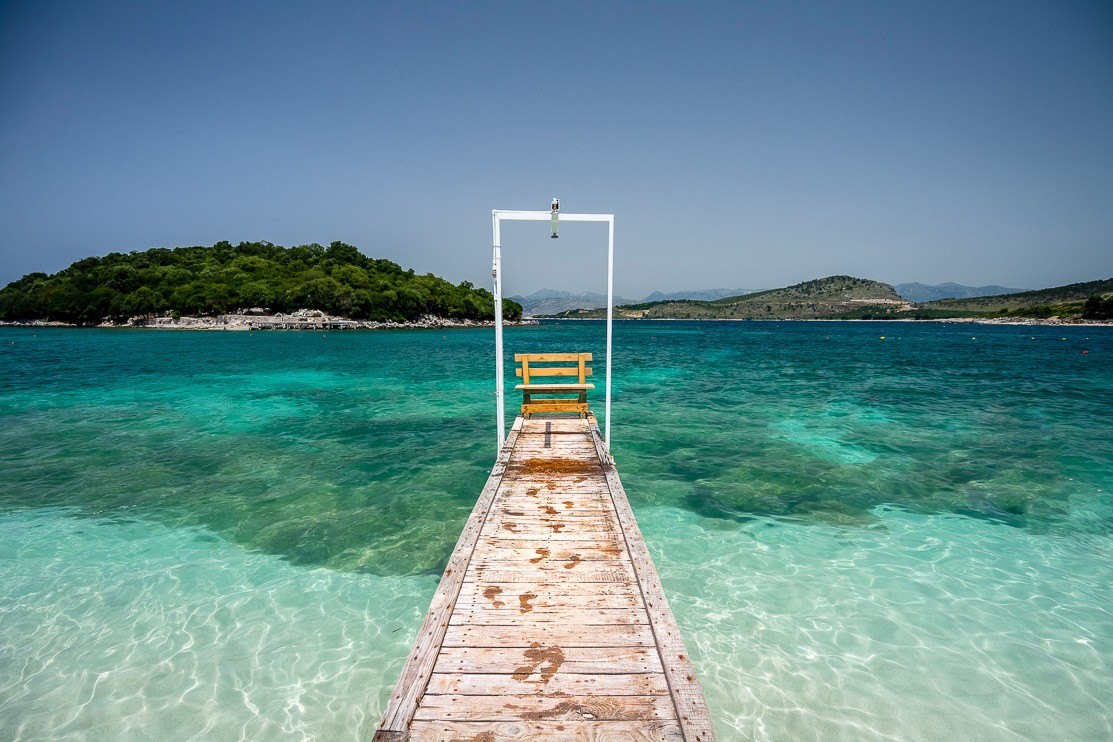 12. more Albanians currently live outside of Albania than those who live in it.
13. A geleshes is a type of traditional Albanian hat that you will see in rural areas. This hat has no brim.
14. There are more than 750,000 bunkers across the country. These were initially built during the rule of Enver Hoxta in case of an invasion. Paranoid, perhaps, because they were never used, and most are now either eyesores or have been turned into funky museums!
15. Edi Rama, a politician and a painter, is responsible for the green look of the capital Tirana. He wanted to make the city natural and bright and not grey and dark like many cities that fell under communist rule.
16. Albania's national dress is revered, and you'll see it during essential celebrations. Most costumes have the Albanian eagle on them and are made of silk, wool, cotton, and embroidery.
17. If you're offered a glass of raki, approach with caution! Raki is an Albanian national drink and a very potent alcoholic beverage. If you drink it from a bar, you're usually relatively safe, but if you partake in the homemade version from local villages, you'll probably have one sniff and be out cold – it's powerful!
18. The most common souvenir from Albania is a pair of opinga. This is the traditional Albanian shoe worn by both genders.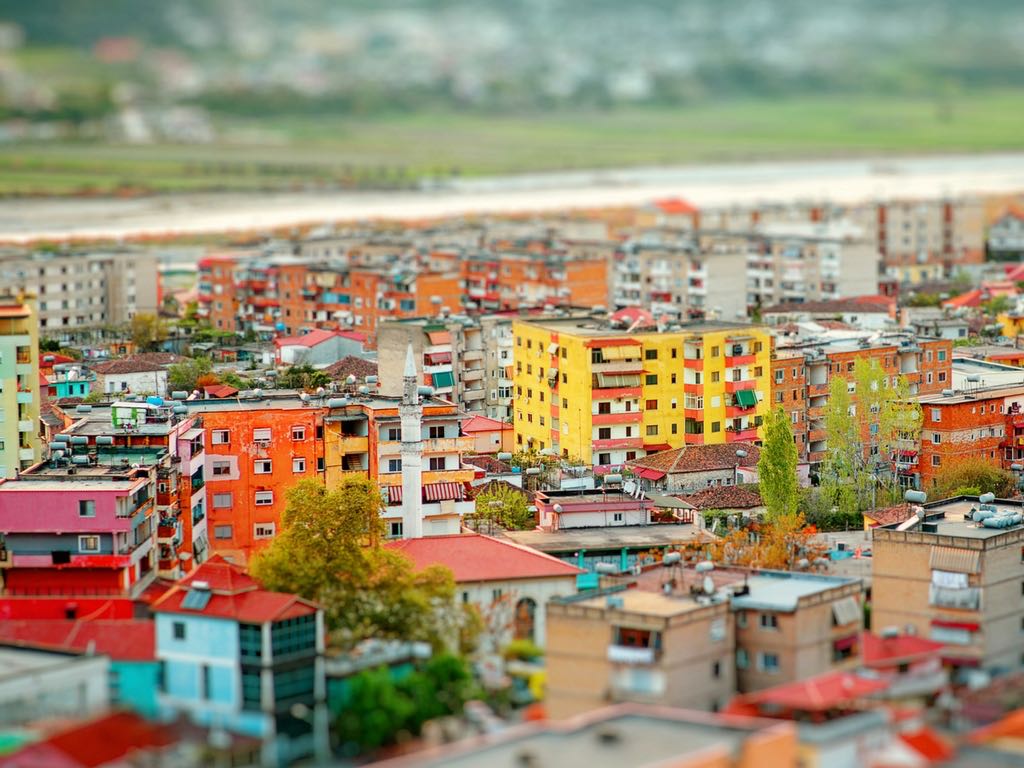 19. The Albanian language is like no other. While it is Classe as a European language, it has several different dialects, with the most common being Gheg and Tosk.
20. If you like coffee, you'll get on well in Albania, as most people start their day with a strong cup of java. The most common you'll see is Turkish coffee – beware, it's extreme and very thick!
21. After a haircut, you will likely get a slap on the neck. Don't worry; it's nothing personal, and the stylist is likely to mutter some words – me shëndet. This means your health and is a blessing!
22. Nature is important in Albania, which is home to more than 3250 plants. If you want to put a number on it, that's around 30% of Europe's entire plant collection!
23. Albanians consider it good luck if a bird poops on any part of your body.
24. Albanians consider it good luck if a baby pees on you.
25. Around 70% of Albania is mountainous.
26. Albanians call the country' Shqiperi.'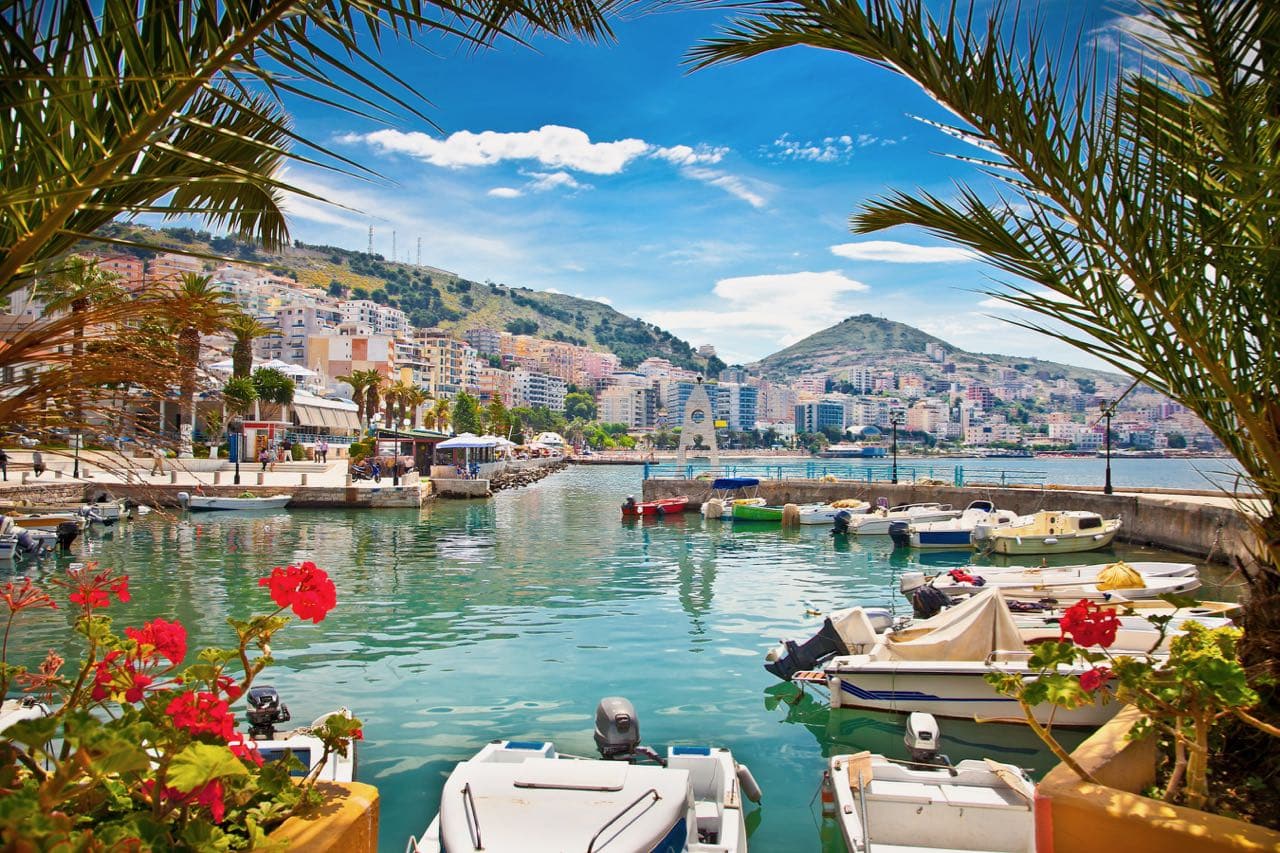 27. The national song of Albania is 'Himni I Flamurit.'
28. Albania is a member of NATO, but it is not a member of the EU. However, there are talks about changing that at some point in the future.
29. If you are visiting any time soon, you'll need to change some of your money to the national currency – the Lek or ALL to give it its shortened version.
30. The national day of Albania is 28 November, when you're likely to see the national dress.
31. Albania'she largest body of water is the beautiful Skadar Lake, a great place to visit for outdoor adventures and plenty of walking trails.
32. The entirety of Albania is just a little smaller than the US state of Maryland.
33. Albania was part of the Kingdom of Italy until as recently as 1943.
34. The Kanun is something you may hear a lot about. This is a series of customs that Albanians live by and consist of hospitality, honor, family loyalty, and right conduct.
35, It's not unusual for Albanians to splash the cash (sometimes a whole month's salary) when special visitors (family) visit the house for dinner.
36. The music stars Dua Lipa, and Rita Ora have Albanian roots.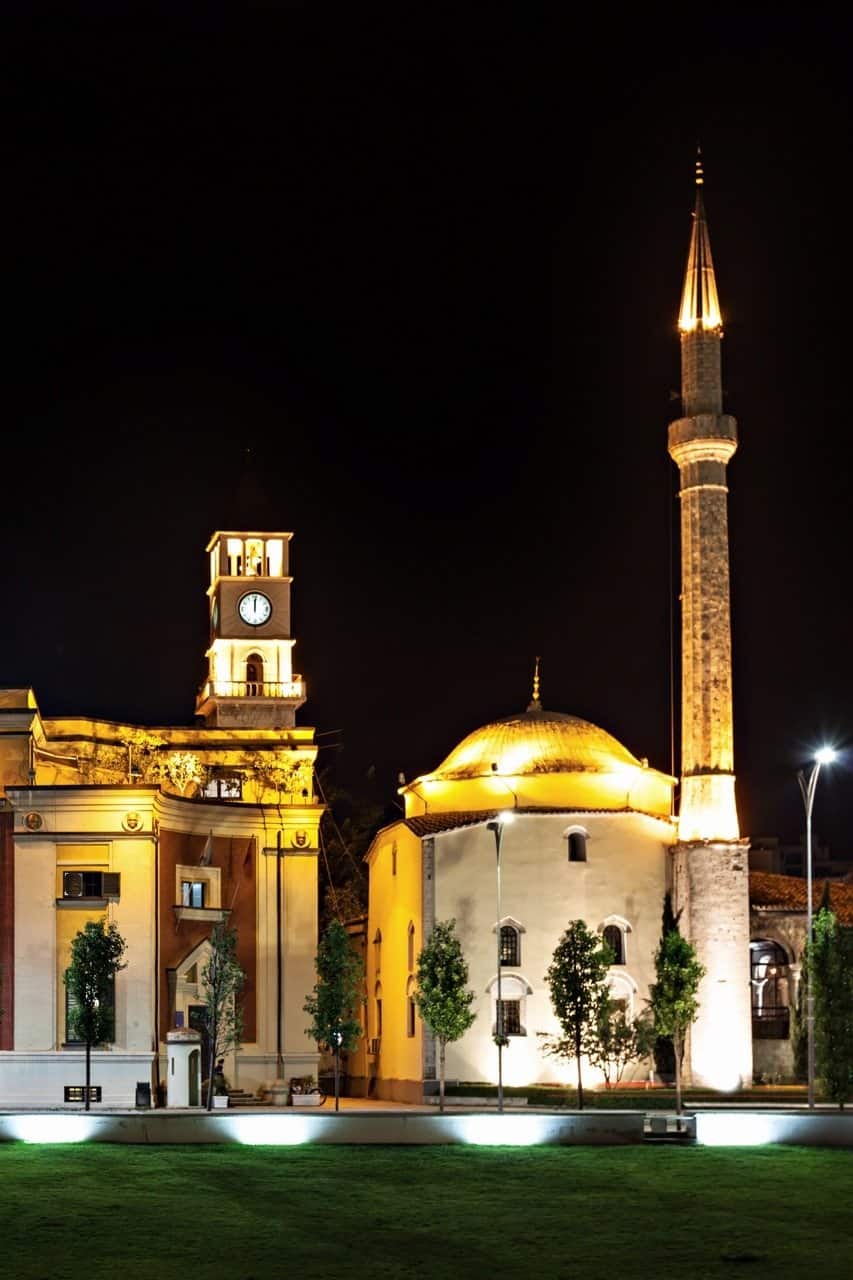 37. If you're trying to catch a bus in Albania, you might be in for a wait. Buses are called furgons and don't go according to schedule; they wait until they're full and then go!
38. Albania is officially known as The Republic of Albania.
39. Education is free in Albania for children of primary and secondary school age.
40. The Albanian eagle has been around since 1190 when it was discovered on a stone carving.
41. An Albanian village called Lazarat is referred to as the 'cannabis capital of the country.' This is where the largest amount of cannabis exported to the rest of Europe is produced.
42. Speedboats are banned in Albania. This is due to attempts to reduce human trafficking to Italy and Greece.
43. There is such a thing as 'sex-selective' abortion in Albania, and only one of two countries on the planet allows it.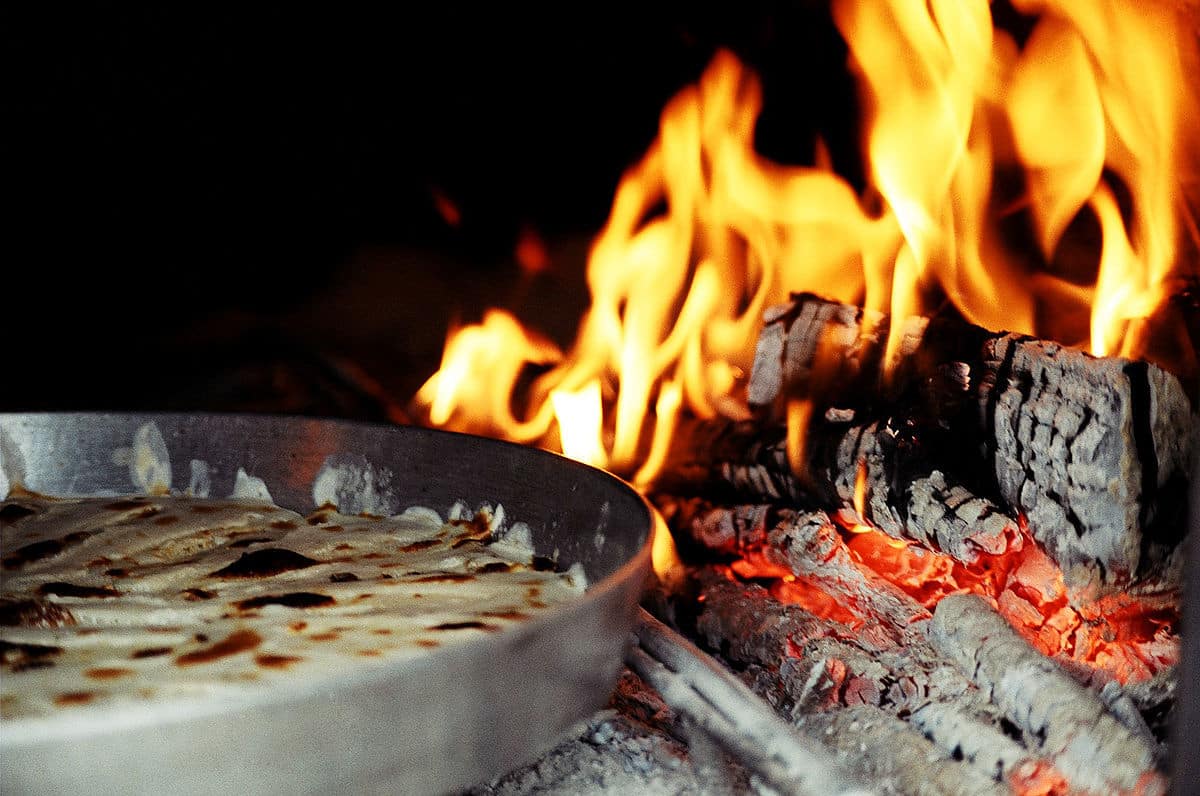 44. The Albanian word for 'yes' is 'po'.
45. The Albanian word for 'no' is 'jo.'
46. Between 1941 – 1992, religion was banned in Albania under communist rule. This made Albania the first atheist country on the planet. That has now changed.
47. You will see more Mercedes in Albania than any other car!
48. 'Besa' will keep you safe in Albania, and this is an honor code that Albanians are very strict about, vowing to help those who need it.
49. Spain isn't the only country with siestas, as Albania does! Between 2 pm to around 6 pm, many shops close, mainly on the Riviera.
50. Only one-third of Lake Skadar, Albania's largest lake, is actually in Albania.
51. Albania has a very low unemployment rate.
52. Albania is home to Europe's oldest lake, Ohrid. There are many fossils at the bottom, and it has a UNESCO tag for protection.
53. Albania has 13 small islands, but only two of those islands are larger than a square km. These 'larger' islands are called Sazan and Kune.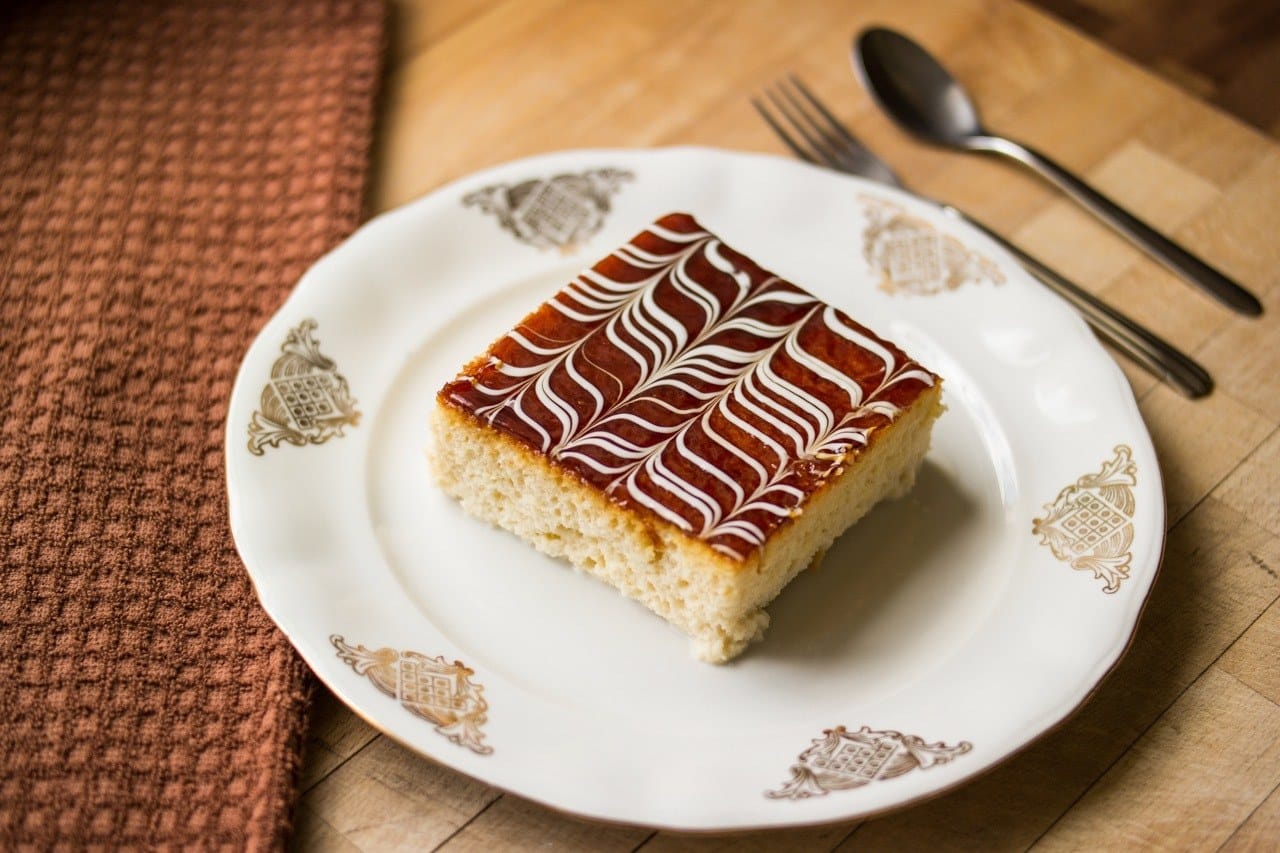 54. In 2009, four glaciers were discovered in the Cursed Mountains in the country's north.
55. Albania is home to 91 endangered species of wildlife, including the Dalmatian Pelican
56. Albania is home to Europe's largest oil reserves.
57, Copper, coal, and nickel are also produced in large amounts in Albania.
58. Albania is home to the cheapest and fastest Internet in Europe!
59. For fans of green energy, Albania is also the planet's single largest hydroelectricity producer.
60. The main meal in Albania isn't the evening meal but at midday. This meal typically includes meat and vegetables. This has helped to lower obesity rates.
61. You'll find pumpkins everywhere – they're used as decoration!
62. The Tirana International Film Festive was founded in 2003 and is a big deal yearly.
63. Albania had the sixth-highest literacy level in the world in 2011.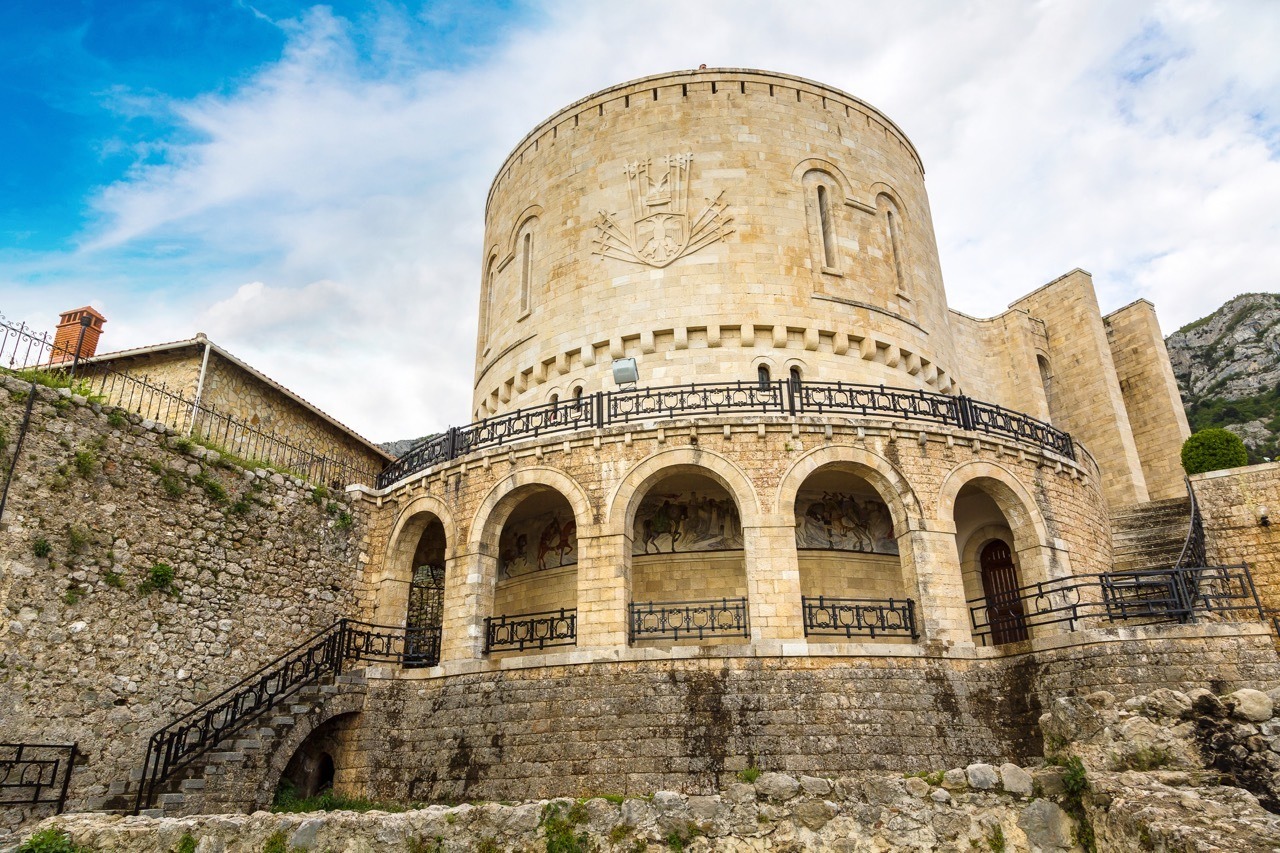 64. Albania is also considered one of the world's most corrupt countries, alongside Ethiopia and Niger.
65, Be careful if you owe someone money; out of habit, as the change between the old and new currencies, people sometimes add a '0' onto numbers. You think you owe 10 LEK, but they say 100!
66. Eggs aren't sold by the dozen in Albania but by 10s.
67, Meat in Albania is so fresh and has often been killed minutes before it is served.
68. Until 1991, Albania was extremely isolated and had no allies in the world apart from China.
69. Folklore is very important in Albanian culture, and you'll hear many stories about prevailing good evil passed down the generations.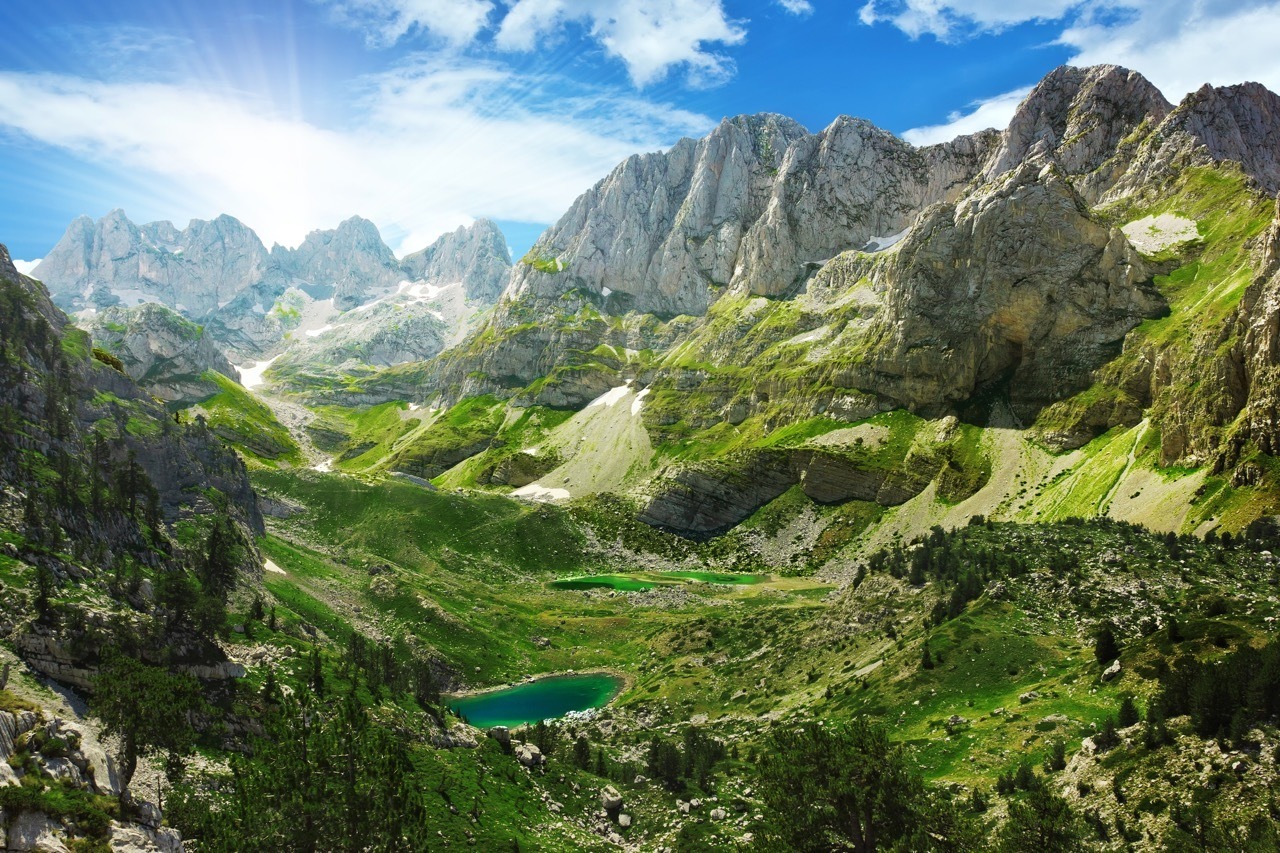 70. Euros are widely accepted in Albania despite not being the national currency.
71. Albanian parents love to act as matchmakers for their children
72. Tirana International Airport was named after Mother Teresa in 2001.
73. Albania is one of the few countries worldwide to have never won an Olympic medal.
74. Albania is only 10km away from the coast of Corfu at its closest section.
75, Norman Wisdom was considered a cult actor during the dictatorship of Hoxha, and he was one of the few western actors to be shown in the country.
76, Albania shares land borders with Greece, Macedonia, Serbia, and Montenegro.
77, 90% of Albania's sea cargo arrives at Durres.
78. Albania has 300 sunny days a year
79. A law was passed requiring citizens to pay taxes on traffic lights in 1995. The residents of Shkodra were taxed…but they staged a protest. Why…? Because remember, Shkodra has no traffic lights.
80. At the end of the communist era, about 3 million people were in the country, but there were only 3000 cars because private cars were illegal during communist rule.
Most articles give you ten facts about Albania, but not us! You've just been treated to 80 facts about Albanian people, Albania history facts, and everything in between.