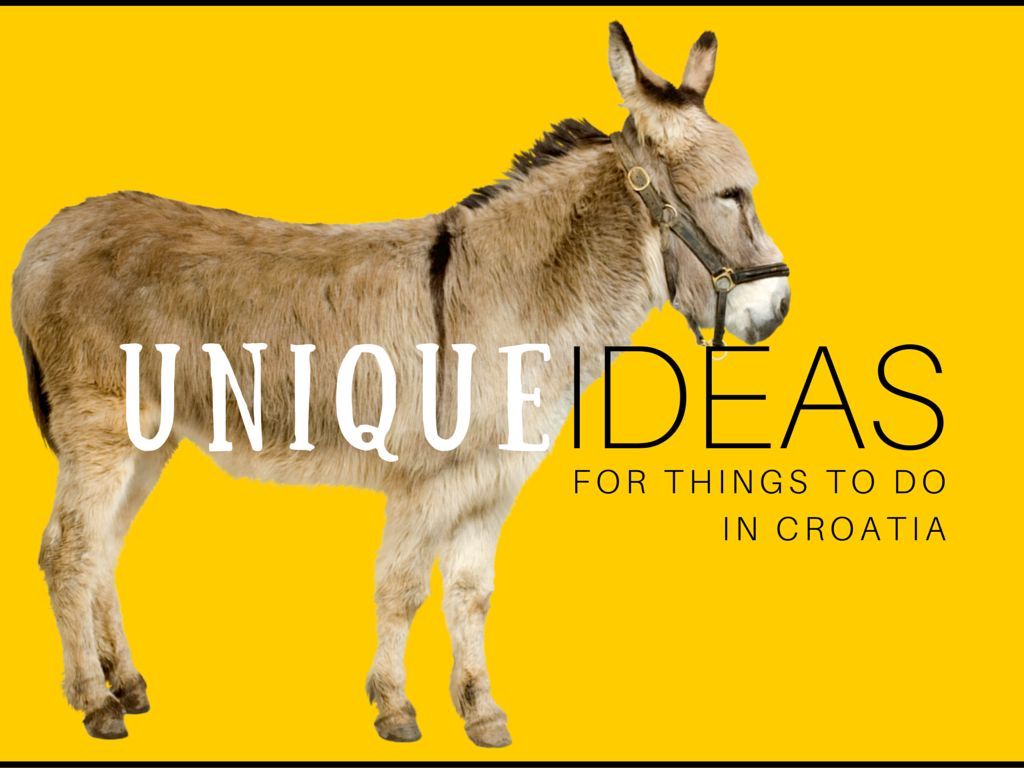 Unique Things to do in Croatia
You're looking and searching for things to do in Croatia for your upcoming vacation and you see advertised all of the usual suspects, such as  walking the UNESCO certified walls of Dubrovnik, no doubt you've also stumbled across many beaches you'd like to explore as well as a list as long as your arm of historical sites that define a traveller's travel checklist for Croatia. They are all great, and many of them we suggest as the absolute must-see things to see and do in Croatia to everyone coming to Croatia. But, what if we told you there are seven very unique experiences in Croatia that you've never had?
Unique things to do in Croatia
Dinner in the Sky Zagreb
The event will be held in front of the Westin Zagreb Hotel, where up to 22 guests per meal will be suspended (50 meters) in the sky by a team of professionals. Top chefs from Croatia will be featured each day, and the chef will not only prepare the meal but will join guests in the dining experience, discussing the food and menu above the city. Foodies will love the face-to-face contact with the chef along with the breathtaking view of the city.
Cost: Brunch: 39€ (40 minutes) | Lunch: 59€ (40 minutes) |Wine Tasting: 29€ (40 minutes) | Dinner: 99€ (70 minutes) | Cocktail: 29€ (20 minutes)
Watch a donkey race at Sali
Donkey racing is the main event at Sali's (on Dugi Otok Island) cultural festival, but activities actually start on Friday with the "Fisherman's Night". Donkey music performances, the enjoyment of traditional fish stew, grilled tuna and anchovies along with Dalmatian a cappella singing are the events of the night. On Saturday, sporting events and festivities like bag races, tug-of-war and scooter races along with "Sali Night" (an illumination of the Port filled with boats), pop music, and traditional food fill the day. On Sunday, the final day of the festival, the donkeys have the spotlight. Trke Tovarov, a series of donkey races occur along the quayside of Sali. The winner enjoys a slab of prosciutto.
Cost: Event is free | Keep up to date: Stay tuned here | When: Typically 1st weekend in August
Flyboarding in Kastela
How does the thought of attaching a water jetpack to personal watercraft and flying high above the Adriatic sound? Flyboarding allows you to hover above the water and test your balance and nerves, but you can perform tricks like the seriously insane people in this video.
More info: Facebook site | When: during the summer
Milk a donkey
I swear, we don't spend all day looking for donkey related activities, they just seem to find us. On the Peljesac peninsula, you can visit a donkey farm, where you can learn about donkeys, receive a donkey riding certificate, taste donkey milk and even have the chance to milk the donkey yourself. You can make a day of it by visiting the vineyards, going to the donkey farm, taking winemaking lessons and ending the day with a 3-course dinner.
You can think of us when you are here and having a great day with the donkeys, find out more here.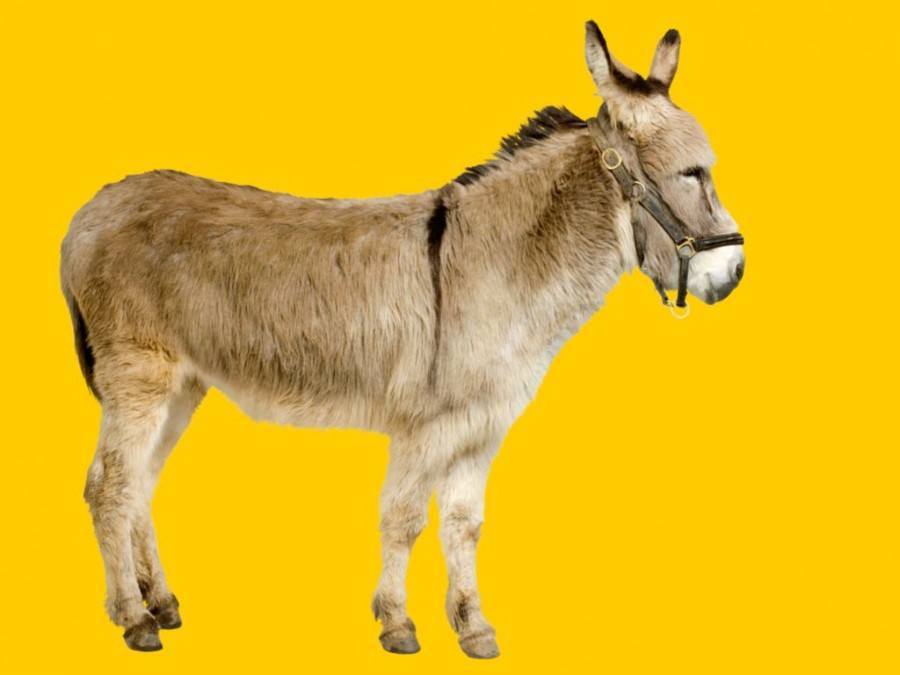 Sky Dive Simulator Vugrek
Crafts Vugrek is a family run business (since 1976) that have a vertical wind tunnel. The free fall simulator is open upon request and is located at Negro 7, Novi Golubovec, Krapina near the Vuglec Breg winery. Autumn is the best time to visit in order to see the magnificent colors of the fruits of the vineyard, enjoy a walking tour and participate in the grape harvest and socializing with locals.
More info: Website | When: Open upon request. The surrounding area best to visit during the fall to enjoy the grape harvest and colors.
Be sure to head to the Vuglec Breg winery while you are in the area, it has Croatia's best sparking wine.
Town of Hum Celebration of the Election of the Mayor
Each year on the Day of Hum, men from the parish elect their prefect according to an old tradition – engraving votes in wooden sticks. The town prefect is responsible for the parish, settling disputes in the town and deciding penalties for disorderly conduct. The election is followed by a fold festival which includes fine traditional dishes, homemade wine, and homemade brandy.
More info: Website  | When: June
Spy Peacocks on Lokrum
The islet of Lokrum is a small island 15 minutes from Dubrovnik. Lokrum was once home to Maximilian of Hamsburg, who updated the horticulture of the island using species found from his travels around the world, most of which are still flourishing today. Plants weren't his only contribution to the island – he also brought peacocks from the Canary Islands! The exquisite birds still call Lokrum home. If you hop the ferry to check out this little gem, don't be surprised if you cross paths with a peacock or two.
Swim with Horses
Murter Riding offers horseback riding lessons and rides through the picturesque landscapes of the island of Murter, but they take horse riding to another level by also providing an opportunity to swim with horses. Did you know, horses are excellent swimmers!? Whether you are a beginner or an experienced rider, enjoy the sea in a way you never have before – on the back of these beautiful animals.
More info: Website  | When: Upon request – book via the website.
Explore 

Modrič Cave
Is the idea of squeezing through a small opening amongst the rocks and entering into a vast cavern filled with stalactites, stalagmites and other speleothems appealing to you? This cave exploration experience is thoroughly incredible. For those people like us, who like a little adventure but don't necessarily have the skills or ability, this is an activity you can definitely take part in – even kids can give it a go. Marijan and his team are professional and fun and will look after you while in the cave. If you're in the Zadar Region, you should unquestionably add this to your list of things to do while here.
More info: Website  | When: Upon request – book via the website.
Experience the Magic of Rijeka Carnival
Included in the list of "Top 500 European Events", this is a festival you won't want to miss should you find yourself in Croatia come February. With a long history and fans from around the globe, join the tens of thousands who make it to the festival each year. Highlights of the event include an international parade, children's parade, queen pageant and a masked "Pariz-Baker" rally. Filled with lights, color, costumes, drinks, sporting events, music and more, celebrate Carnival like you've never celebrated before!
More info: See Our Post Here | When: February
Track Down Dinosaur Footprints in the Brijuni Islands
If Jurassic Park made you dream of the day you could experience the great "terrible lizards" for yourself, you're in luck! Head to the Brijuni Cretaceous Park on Veliki Brijun Island where you can hunt for and examine over 200 dino footprints. The island is part of the Brijuni archipelago and Brijuni National Park. Time to get your hands a little dirty and find the inner archaeologist you always knew existed.
More info: Website  | When: Year Round
Cycle the Parenzana
This route was once a railway line that connected 33 different locations between Istria, Trieste, and Poreč. In the early 1900s, the railway closed after only being in operation for 33 years. However, it has certainly left its mark on the region and today is known for something else. Cyclists have become enamored with the old railway line and follow parts of it as a guide for their biking trail.
More info: Website  | When: Year Round
Admire the Blue Cave of Biševo
On the Croatian Island of Bisevo, in a bay called Balun, lies a Blue Grotto. It's one of 26 caves on the tiny island. The Island of Bisevo is composed of limestone rock & is inhabited by just a handful of people all year round. The cave which was formed by erosion from the sea is best visited around 11 and 12 each day – depending on the time of year you visit. Once at the cave, you'll be struck by the piercing blue hues of the cave, which are caused by sunlight reflecting through the water and bouncing off the white limestone bottom.  You can take a boat tour through the cave, but no swimming is allowed.
More Info:  Charter your own boat | When: Year Round
Truffle Hunting in Istria
A truffle is a very expensive type of fungus, found nestled close to trees in just a few places around the world. The scent and taste of a truffle is very unique.  Truffles are extremely rare and can only be collected for a couple of months each year. Istria happens to be home to world-known truffles, and not only can you sample these delicious mushrooms in a variety of dishes in the area, but you can hunt for them yourself with the guidance of professional truffle hunters, and of course, their truffle-sniffing canines. A unique experience for the foodies of the world.
When: Autumn for white truffles
Horse-Riding/Ranch Visit in Barban
Just 18km from Pula you will find Ranch Barba Tone. Complete with horses, donkeys, goats, sheep, chicken, rabbits, turkeys and more, this ranch is full of life for all ages to enjoy. Take a horse-ride out to sea, to area caves or along the rocky Istrian countryside. For those looking for even more time in the saddle, opt for a weekend route which includes a great selection of cave, ranch, cove and mill sites along the way.
More info: Website | When: Year Round
Walk Tito's Secret Tunnels
Did you know tunnels were built in the side of the Velebit Mountains during the 50's as a secret place of refuge had the USSR attacked the area via air? These cool, mysterious bunkers have been excavated and are available for tourists to wander through. If you're heading to Paklenica National Park, don't miss your chance to experience history beneath the mountain's strong facade.
More info: Website  | When: Year Round
The Sinjska Alka: A Knights Tournament
If the sound of thundering hooves takes your breath away, this event is for you! Taking place each year on the 1st weekend of August in the town of Sinj, the historical Sinjska Alka event was inscribed on the UNESCO Intangible Cultural Heritage List in 2010. Essentially it's an equestrian competition, where a device called the alka is suspended 3.34metres on a rope above the main street. Riders strive to hit the alka directly through the centre circle of 33mm with their iron-tipped wooden lance of only 32mm in diameter as they gallop, full speed down the main street. Music, feasting, street performers and local crafts make this event great for the whole family!
More info: Website | When: August
And, here are more ideas for additional unique things to do – Croatia really is a never-ending surprise.
So, was I right? How many of these unique things to do in Croatia have you already enjoyed?
More Ideas For Things To Do In Croatia
Are you traveling to Croatia? Great, we've got a stack of suggestions and helpful tips:
A Massive List of Things to do in Croatia
Pin it for later!