Some posts contain compensated links. Please read this disclaimer for more info.
30 Weird, Interesting & Unique Things To Do In Croatia
If you're looking and searching for unique things to do in Croatia for your upcoming vacation – this is the post for you!
I bet all you see advertised are the usual suspects, such as walking the UNESCO certified walls of Dubrovnik, lists and lists of Croatia's best beaches and islands to explore or charming old towns and village suggestions. And, no doubt you have a list as long as your arm of historic sites and museums on your checklist for Croatia, not to mention the fairytale castles. Right?
They are all great. I know as I have many blog post about them. In fact, most of them we suggest as the absolute must-see things to see and do in Croatia to everyone coming to Croatia.
But, what if we told you there are dozens of unique experiences in Croatia that you've never had? You'd want to know correct? If so, read on for unique things to enjoy in Croatia.
Unique Things To Do In Croatia
The Sinjska Alka: A Knights Tournament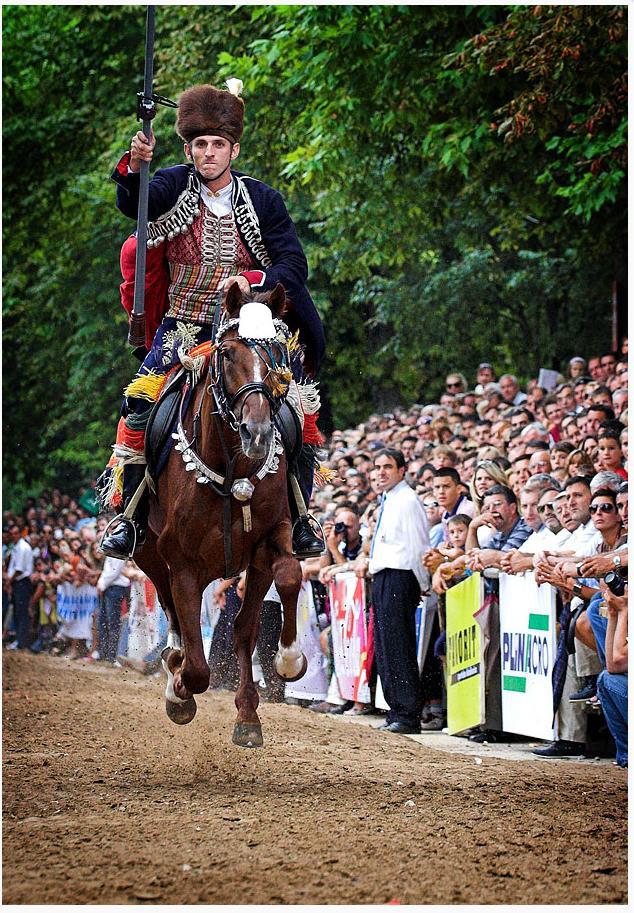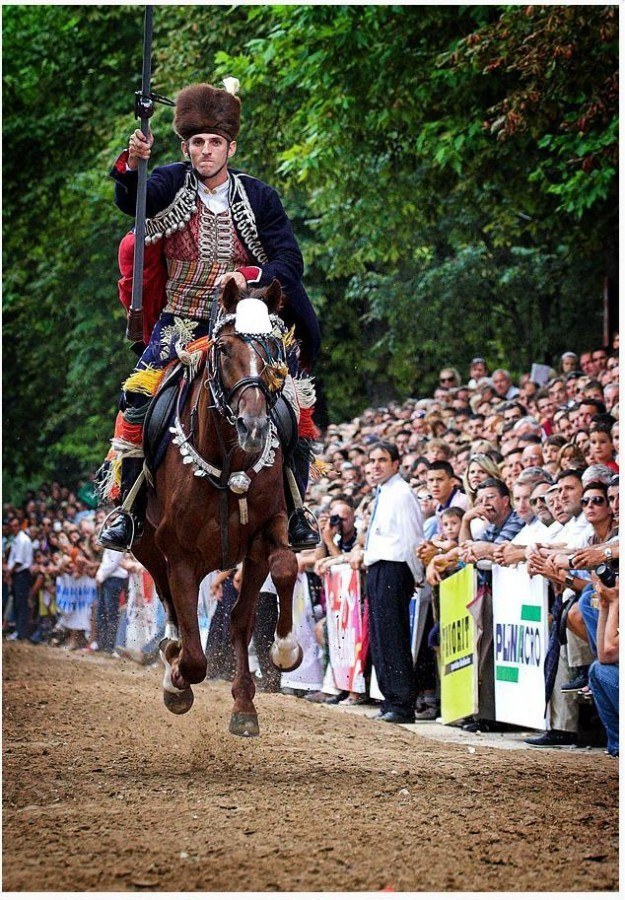 If the sound of thundering hooves takes your breath away, this event is for you! Taking place each year on the 1st weekend of August in the town of Sinj, the historical Sinjska Alka event was inscribed on the UNESCO Intangible Cultural Heritage List in 2010. Essentially it's an equestrian competition, where a device called the Alka is suspended 3.34metres on a rope above the main street.
Riders strive to hit the Alka directly through the center circle of 33mm with their iron-tipped wooden lance of only 32mm in diameter as they gallop, full speed down the main street. Music, feasting, street performers, and local crafts make this event great for the whole family!
Rub Gregory of Nin's Big Toe – Grgur Ninski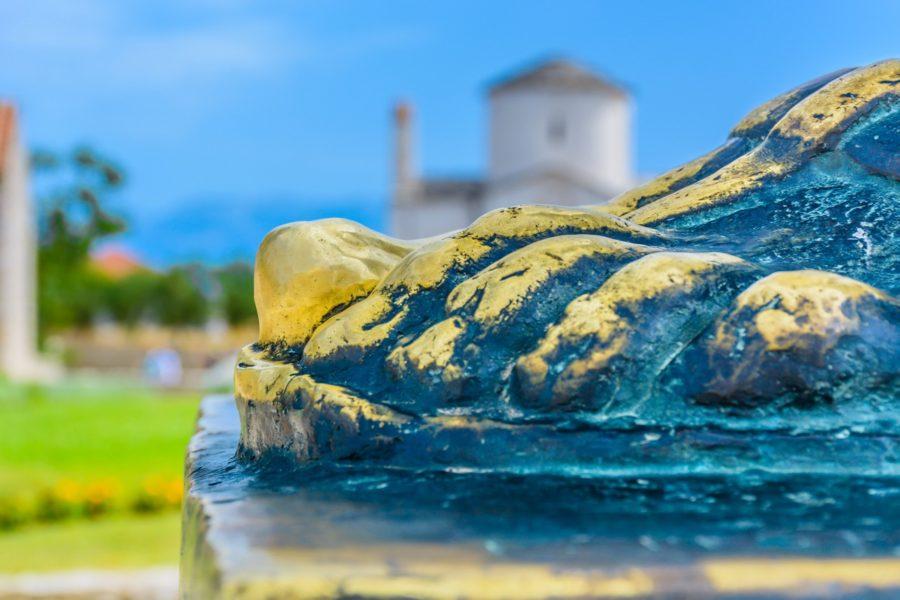 What? A toe? Gross! Nah, not a real toe. A metal one to bring you good luck. Gregory of Nin was a bishop in the once capital of Croatia – Nin. Today Gregory is treasured for opposing the Catholic church in Rome, which would not allow his request to introduce the national language into his religious services.

But in 926 he did it anyway so that worshippers would adequately understand the word of God. You can rub his toe in Nin, which is an easy 20-minute drive from Zadar on the Adriatic Coast.
Join The Nikola Tesla Electric Vehicle Rally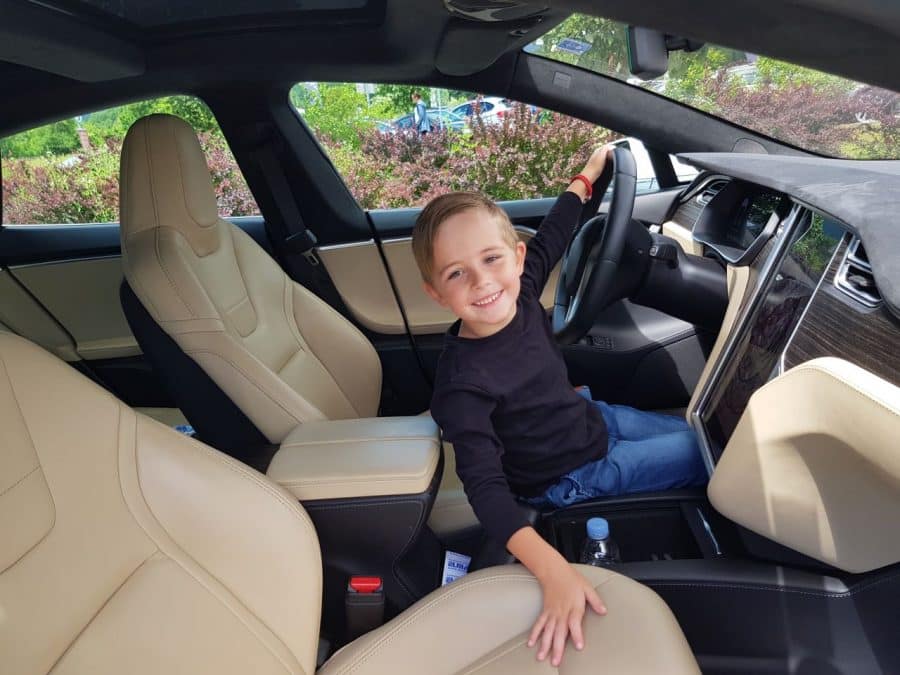 The car race of the future. That's a proper way to describe the Nikola Tesla Electric Vehicle Rally in Croatia, which has taken place for five consecutive years.

The LA Times back in 2014 dubbed the race the "quietest and most beautiful race in the world," a statement with a lot of truth to it. Bringing together electric Tesla cars and the birthplace of Nikola Tesla, one of the world's greatest inventors, the Nikola Tesla EV Rally is the only electric car race in the world of this kind.

Here is all you need to know about the Nikola Tesla electric vehicle rally
Enjoy An Electric Car Ride In Kunjevci
If you can't afford the real electric car to be in the rally, you (and the kids) can head deep into the beautiful Spačva Forest in Slavonia and check out the local wildlife, while enjoying a thrilling electric car ride. Kids are going to love this one, and you big kids are you sure to love it too!

The forest itself is enormous, at 40,000 hectares, and is home to some of the oldest trees in Europe; it's also home to mischievous wild pigs and majestic deer.

The electric cars are designed to be eco-friendly and designed for off-roading, so ideal for checking out Mother Nature's most exceptional work.

If you can keep the kids quiet, you may be even as lucky as I was to spot a deer.

Costs vary, so it's worth getting up to date information on the day, but overall, for a breath of fresh air, wildlife spotting, and plenty of fun, this is a great activity for all the family to enjoy.
Experience the Magic of Rijeka Carnival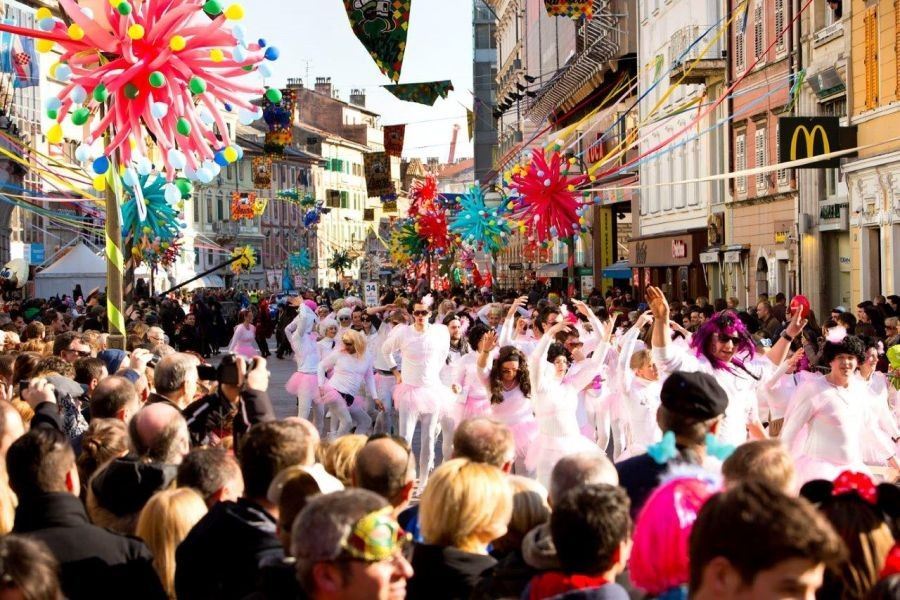 Included in the list of "Top 500 European Events", this is a festival you won't want to miss should you find yourself in Rijeka, Croatia come February. With a long history and fans from around the globe, join the tens of thousands who make it to the festival each year.

Highlights of the event include an international parade, children's parade, queen pageant, and a masked "Pariz-Baker" rally. Filled with lights, color, costumes, drinks, sporting events, music and more, celebrate Carnival as you've never celebrated before!
Track Down Dinosaur Footprints In The Brijuni Islands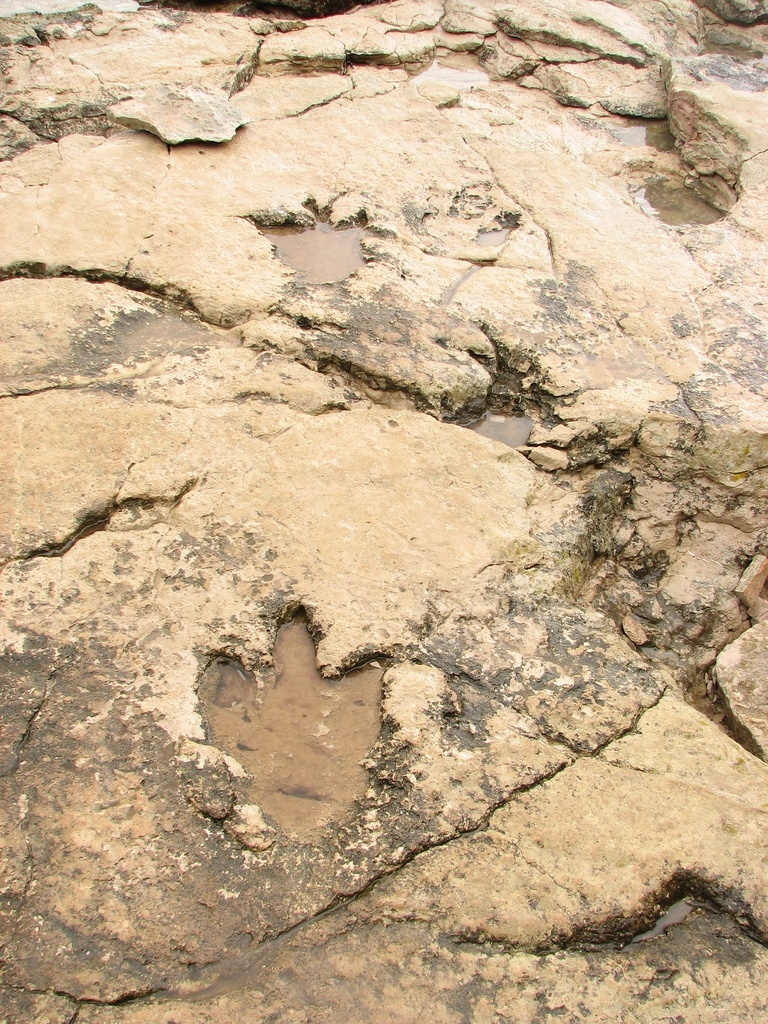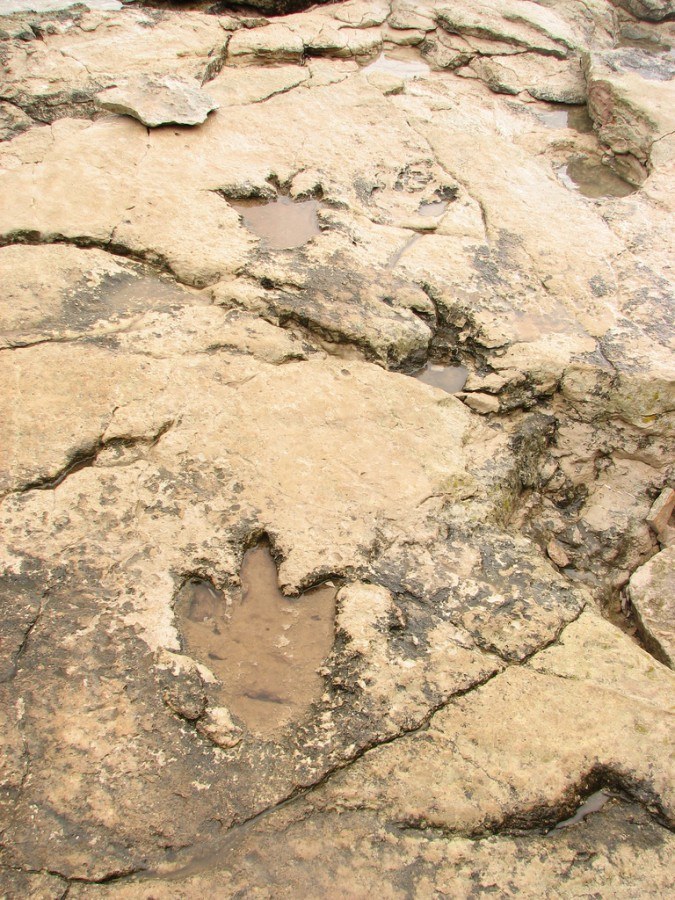 If Jurassic Park made you dream of the day you could experience the celebrated "terrible lizards" for yourself, you're in luck! Head to the Brijuni Cretaceous Park on Veliki BrijunIsland where you can hunt for and examine over 200 dino footprints.

The island is part of the Brijuni archipelago and Brijuni National Park. Time to get your hands a little dirty and find the inner archaeologist you always knew existed.
Cycle The Parenzana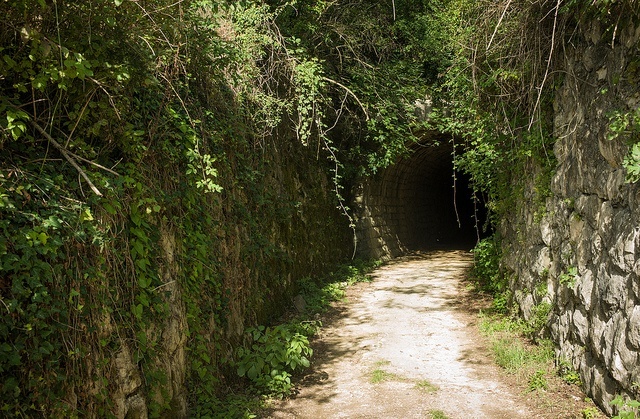 This route was once a railway line that connected 33 different locations between Istria, Trieste, and Poreč. In the early 1900s, the railway closed after only being in operation for 33 years. However, it has undoubtedly left its mark on the region and today is known for something else.

Cyclists have become enamored with the old railway line and follow parts of it as a guide for their biking trail.

When: Year-Round

Book:
Town Of Hum Celebration Of The Election Of The Mayor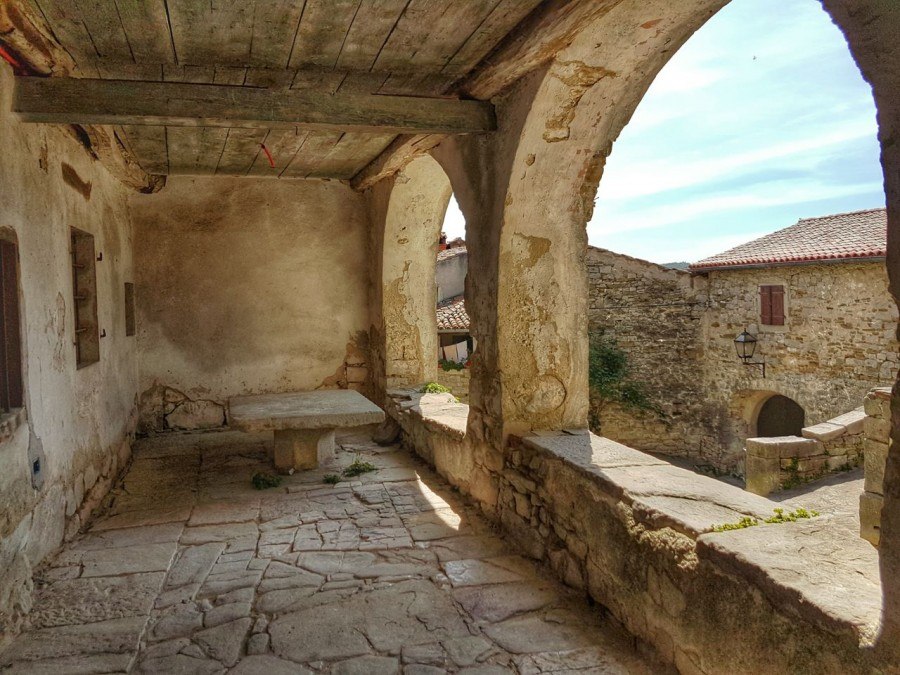 Each year on the Day of Hum, men from the parish elect their prefect according to an old tradition – engraving votes in wooden sticks. The town prefect is responsible for the parish, settling disputes in the town and deciding penalties for disorderly conduct.

The election is followed by a fold festival which includes fine traditional dishes, homemade wine, and homemade brandy.

More info: Here | When: June

Book:
Stone Flower in Jasenovac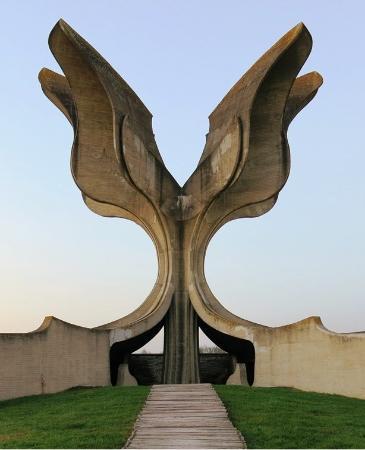 Completed in 1966, this flower consists of five cement petals. It is dedicated to the victims of the Jasenovac concentration camp which, was operated by Independent State of Croatia (NDH) during World War II, who at the time who were allied with the German Reich.

Designed by famed sculptor Bogdan Bogdanović, the stylized Stone Flower in Jasenovac is a cement structure you can enter – at the roots – of the extensive flower – the idea being to help you remember those who died in the concentration camp which once sat on the same site.
Pillar Of Shame, Zadar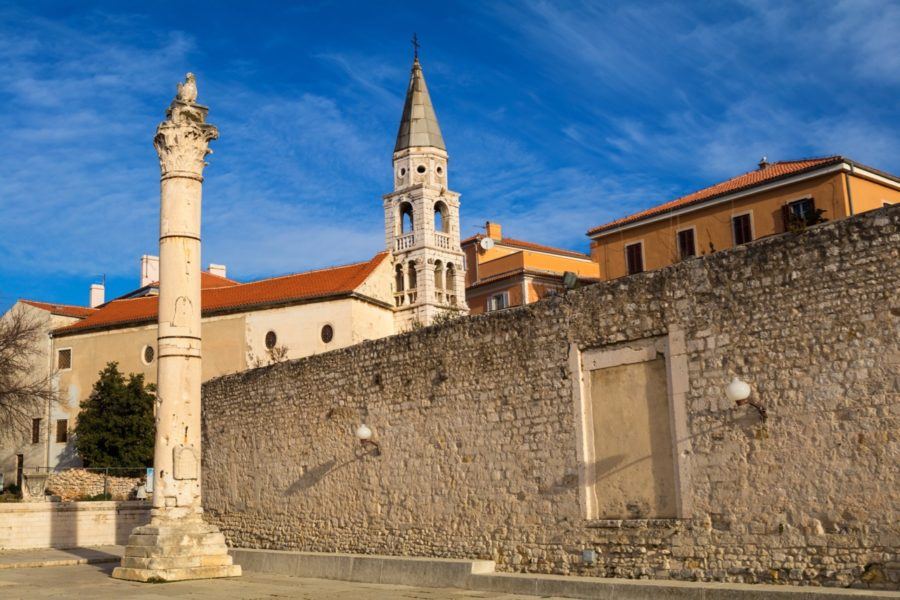 In the Middle Ages, this pillar was the site of local punishment. The pillar of shame was once used to strike fear into the locals. Bodies were chained to the pillar to be humiliated, mocked, and of course, whipped.

You can find this pillar, in the Zadar Roman Forum, which also happens to be the largest Roman Forum in Croatia. As you stand there take a look at the chips, and places where the chains would have once held its captives.

Certainly one of the more unique things to do in the city!
Walk The Second Longest Wall On The Planet, Mali Ston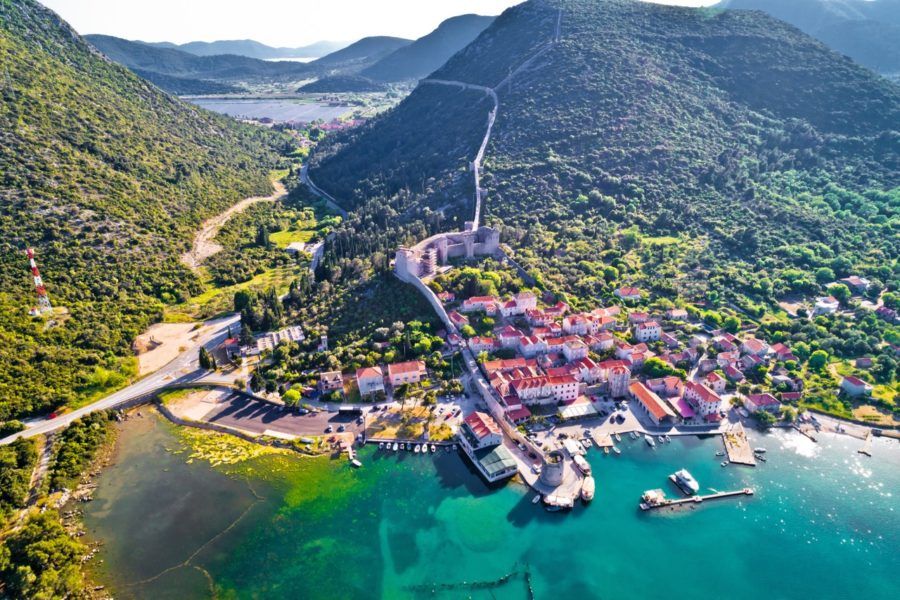 This is one of the truly most unique things to do in Croatia – and one you can do with kids too.

During the Ragusan Republic, Ston held a tremendous amount of importance and was a major fort area. You'll find Mali Ston around an hour away from Dubrovnik, and it is home to the second-longest wall in the world, of course after the Great Wall of China.

As another title, it is actually the longest in Europe. Check out the scenery, enjoy the history, and of course the views. Don't forget to dine on famous oysters while in town!

When: Year-Round

Book:
Cross The Hanging Bridge at Kriznica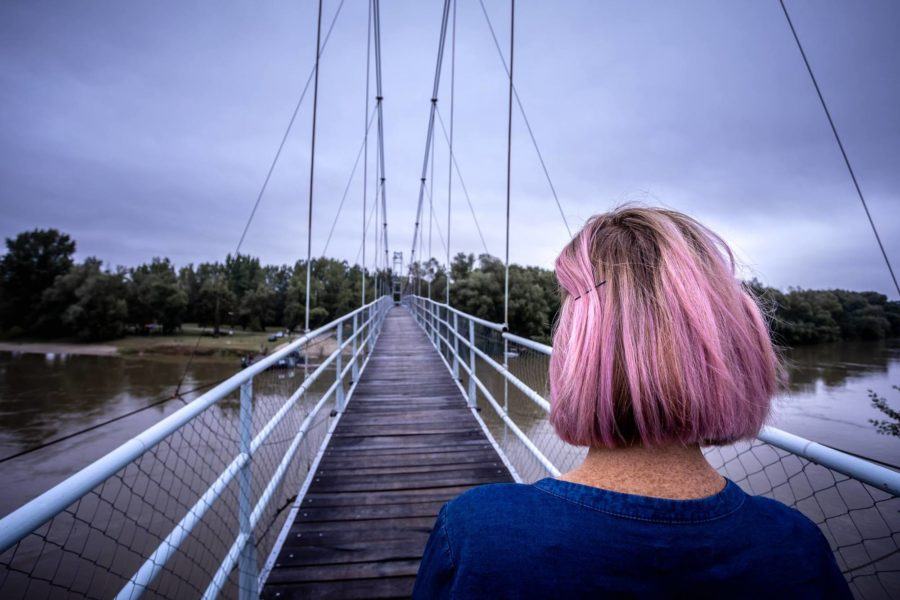 If you have kids who love cycling, then a visit to Kriznica is a must-do. An island area, with those iconic wide-open spaces and plenty of green nature all around, you'll certainly be able to tire the kids out before a good night's sleep! There are flat spaces, undulating valleys, and hills – it's a walking and cycling dream.

For a spot of adrenaline, there is a very famous bridge which is actually a hanging bridge, and takes a little bit of nerve to cross – well at least it did for me – your kids will love it!

The bridge crosses the Drava River and leads over to the island. With plenty of outdoor activities to enjoy once you're over the bridge, including a vast open park with slides and a place for a picnic (just be warned though there are no toilets close by – just nature!). It's undoubtedly worth shuffling your way over that shaking bridge!

More Information

Cost: Free

When: Year-Round
Dinner In The Sky Zagreb
The event is held in front of the Westin Zagreb Hotel, where up to 22 guests per meal are suspended (50 meters) in the sky by a team of professionals. Top chefs from Croatia are featured each day, and the chef will not only prepare the meal but will join guests in the dining experience, discussing the food and menu above the city. Foodies will love the face-to-face contact with the chef along with the breathtaking view of the city.

Cost: Brunch: 39€ (40 minutes) | Lunch: 59€ (40 minutes) |Wine Tasting: 29€ (40 minutes) | Dinner: 99€ (70 minutes) | Cocktail: 29€ (20 minutes)
Watch A Donkey Race At Sali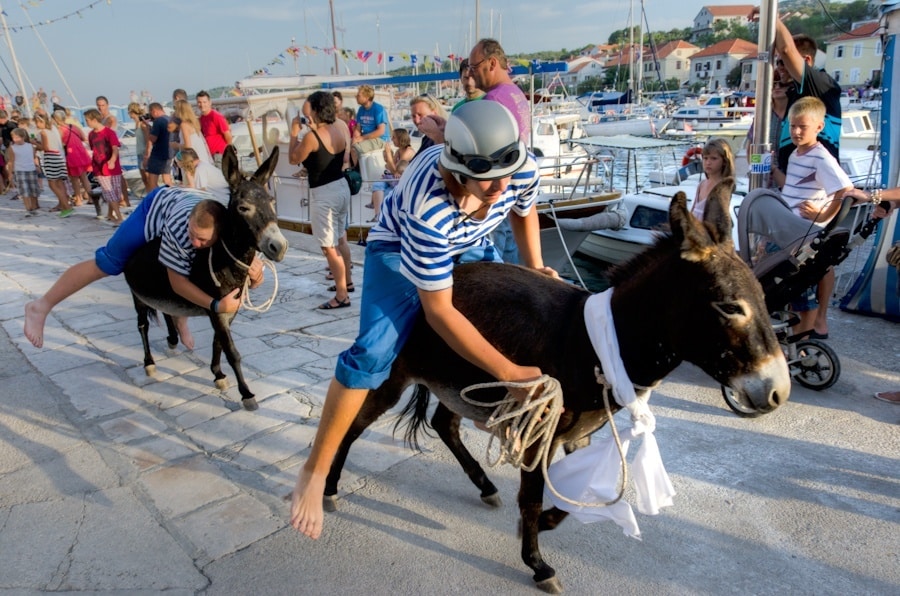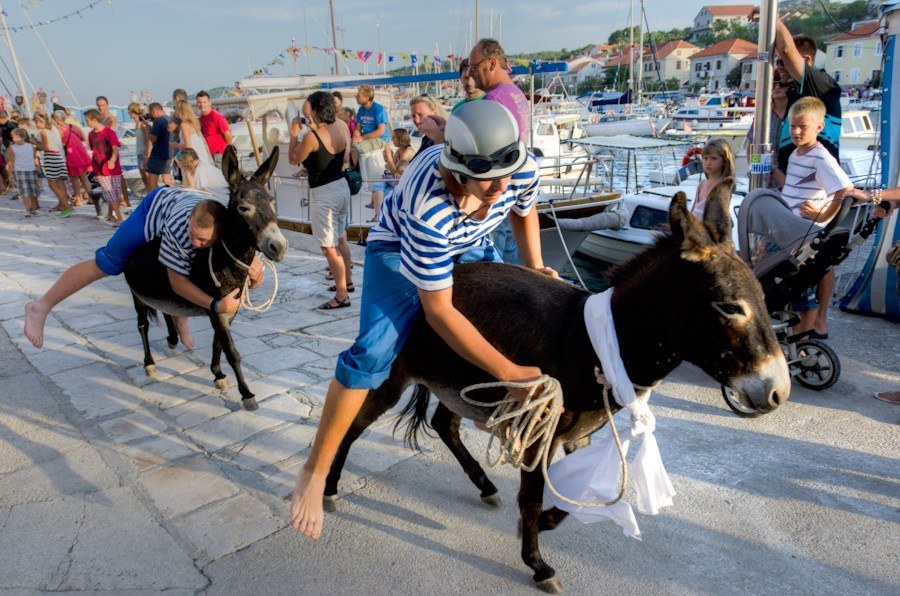 Donkey racing is a yearly event in Sali, which is located on Dugi Otok Island. Sali's cultural festival starts on a Friday and goes for two days, so you can make a weekend of it. Music performances, traditional food like grilled tuna and anchovies along with Dalmatian a cappella singing are not-to-be-missed things to do at the event.

On Saturday, sporting events and festivities like bag races, tug-of-war and scooter races along with Sali Night – an illumination of the Port filled with boats, pop music, and traditional food fill the day.

Then, the unique event is held on Sunday, the final day of the festival; the donkeys have the spotlight. Trke Tovarov, a series of donkey races occur along the quayside of Sali. The winner enjoys a slab of prosciutto.

Cost: Event is free | When: Typically 1st weekend in August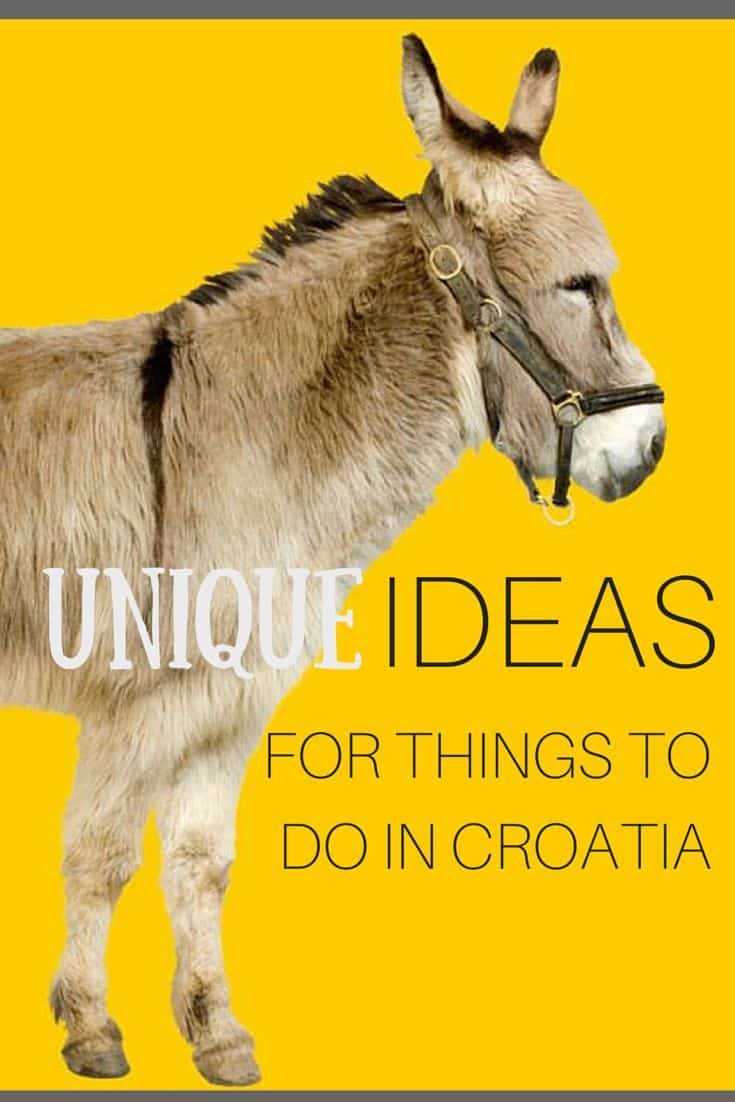 Flyboarding In Hvar

How does the thought of attaching a water jetpack to personal watercraft and flying high above the Adriatic sound? Flyboarding allows you to hover above the water and test your balance and nerves, but you can perform tricks.

If you want to experience the feeling of flying like Iron Man or swimming like a dolphin, then flyboarding is the perfect thing for you. Flyboarding is for everyone! It's easy to learn, and you can be up in the air in just 10 minutes.

Wondering where to stay on Hvar? We've got you covered!

More Information

More info: Here

When: during the summer
Pula Arena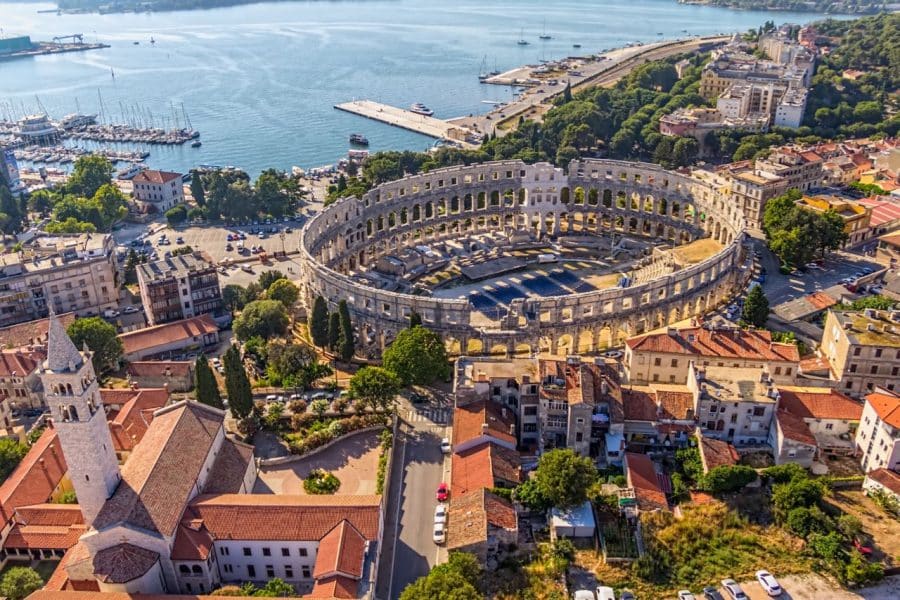 One of Istria's handful of awesome coastal towns, historic Pula has one of the main airports on the Istrian peninsula. Therefore, it's often used as a launching point for travelers looking to enjoy the peninsula, while few people actually stick around and explore Pula itself. As the largest city in Istria, Pula actually has quite a lot to offer tourists who want to get a feel for what Istria is really like – historically, culturally and culinary.

There is a strong Roman influence in Pula's history, evidenced by the largely intact Roman coliseum that dominates the center of the city. The arena is an assuming presence in Pula; it's stone walls visible from almost any point in the city.

This three-level coliseum may be much smaller than the one in Rome, but it is no less impressive. The Arena was built in the 1st century AD and was used until the 5th century for gladiatorial fights and other mass spectacles.
Milk A Donkey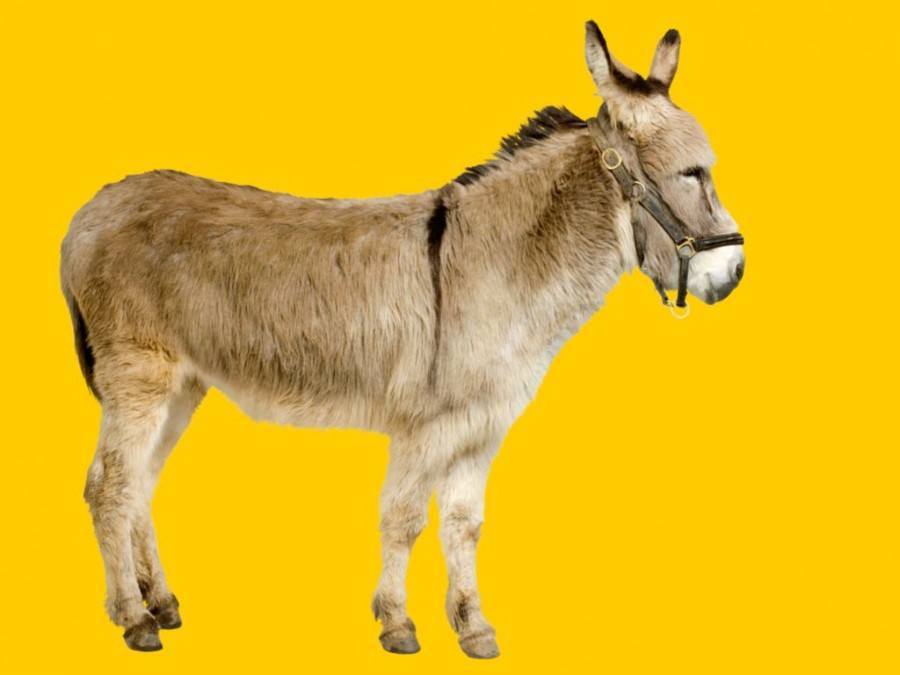 I swear, we don't spend all day looking for donkey related activities, they just seem to find us.

On the Peljesac peninsula, you can visit a donkey farm, where you can learn about donkeys, receive a donkey riding certificate, taste donkey milk, and even have the chance to milk the donkey yourself. You can make a day of it by visiting the vineyards, going to the donkey farm, taking winemaking lessons and ending the day with a 3-course dinner.

You can think of us when you are here and are having a great day with the donkeys.
Sky Dive Simulator Vugrek
Crafts Vugrek is a family run business (since 1976) that have a vertical wind tunnel. The free fall simulator is open upon request and is located at Negro 7, Novi Golubovec, Krapina near the Vuglec Breg winery. Autumn is the best time to visit in order to see the magnificent colors of the fruits of the vineyard, enjoy a walking tour, and participate in the grape harvest and socializing with locals.

More Information

More info: Website

When: Open upon request. The surrounding area best to visit during the fall to enjoy the grape harvest and colors.

Be sure to head to the Vuglec Breg winery while you are in the area; it has Croatia's best sparkling wine.
Spy Peacocks On Lokrum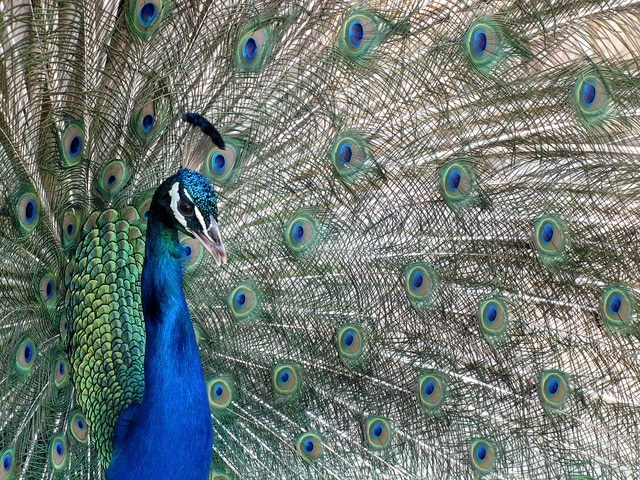 The islet of Lokrum is a small island 15 minutes from Dubrovnik. Lokrum was once home to Maximilian of Hamburg, who updated the horticulture of the island using species found from his travels around the world, most of which are still flourishing today.

Plants weren't his only contribution to the island – he also brought peacocks from the Canary Islands! The exquisite birds still call Lokrum home. If you hop the ferry to check out this little gem, don't be surprised if you cross paths with a peacock or two.
Be A Beer Specialist In Zagreb
Zagreb is home to many activities to enjoy, but it also has a great beer scene, specifically beers of the craft variety! If you love a glass or two (or maybe more), then a beer garden drenched in the sun is the place for you.

The Garden Brewery in Zagreb is a small brewery and bar where you can sample some delicious beers in wonderful surroundings. There is a restaurant on-site too, so you can line your stomach a little if need be! You can also check out Beertija, Craft Room (non-smoking!) or Ro & Do
Try Your Hand At Adventure Sports In Omis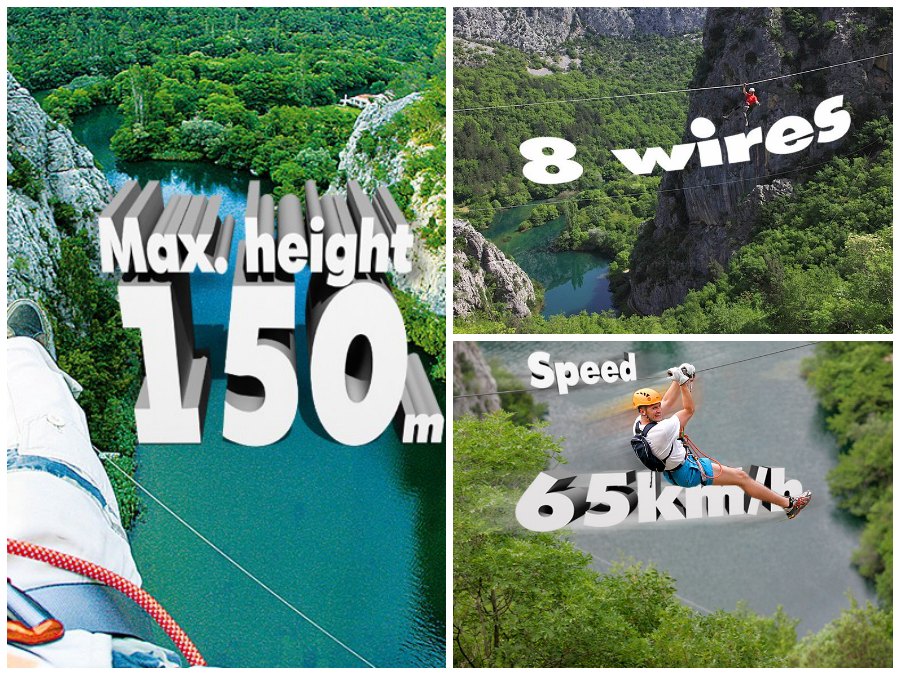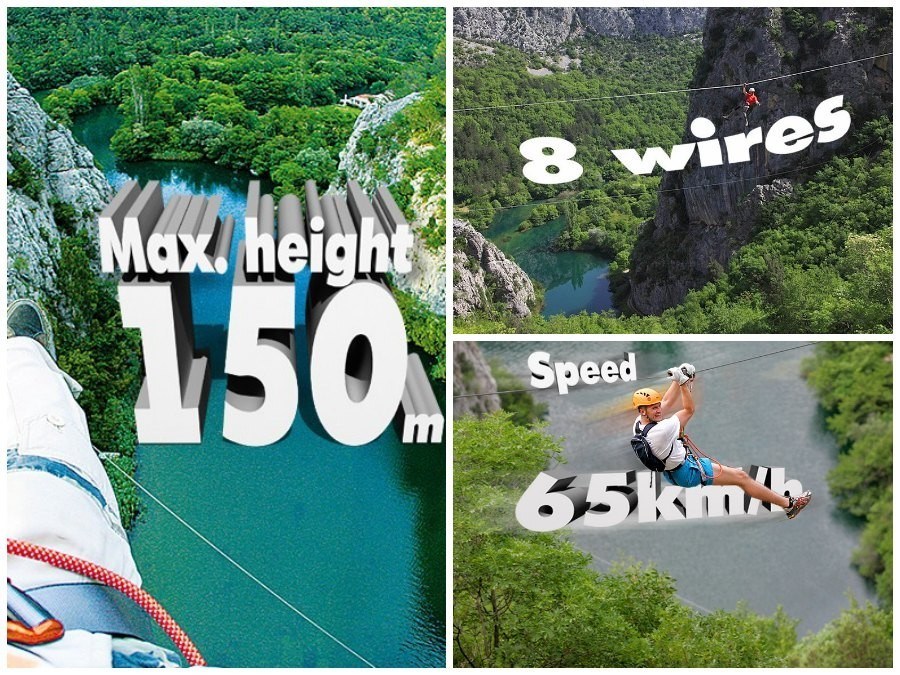 Omis is a small town, but it has plenty of history and scenery to enjoy. On top of that, you can enjoy a whole host of adrenaline sports, thanks to the landscapes, which are rocky, watery, and downright vertical!

Try kayaking, rafting, canyoneering, rock climbing, zip-lining; you name it, you'll find it here. There are many centers around this area where you can learn, and of course, do it all in safety.

Book:
Explore Modrič Cave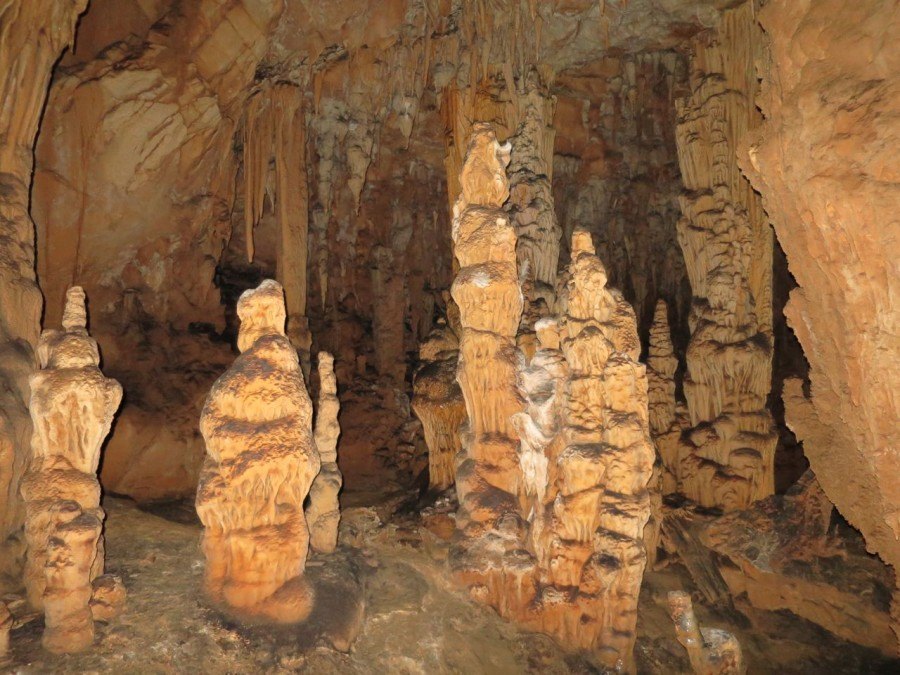 Is the idea of squeezing through a small opening amongst the rocks and entering into a vast cavern filled with stalactites, stalagmites, and other speleothems appealing to you? This cave exploration experience is thoroughly incredible. For those people like us, who like a little adventure but don't necessarily have the skills or ability, this is an activity you can definitely take part in – even kids can give it a go.

Marijan and his team are professional and fun and will look after you while in the cave. If you're in the Zadar Region, you should unquestionably add this to your list of things to do while here.

More Information

More info: Caves

When: Upon request
Admire The Blue Cave Of Biševo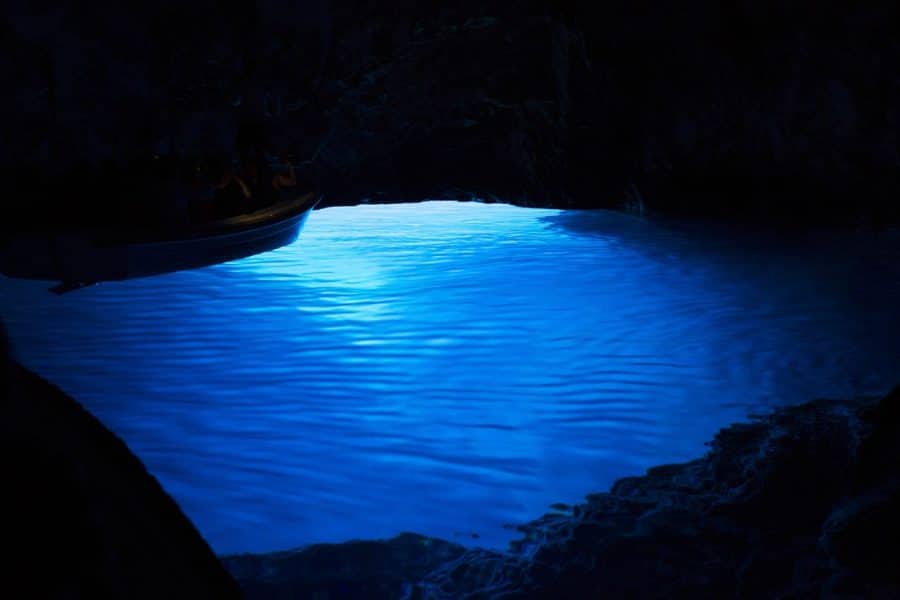 On the Croatian Island of Bisevo, in a bay called Balun, lies a Blue Grotto. It's one of 26 caves on the tiny island. The Island of Bisevo is composed of limestone rock & is inhabited by just a handful of people all year round.

The cave which was formed by erosion from the sea is best visited around 11 and 12 each day – depending on the time of year you visit.

Once at the cave, you'll be struck by the piercing blue hues of the cave, which are caused by sunlight reflecting through the water and bouncing off the white limestone bottom. You can take a boat tour through the cave, but no swimming is allowed.

More Info: Charter your own boat | When: Year-Round

Book:
Morning Outdoor Shopping In Split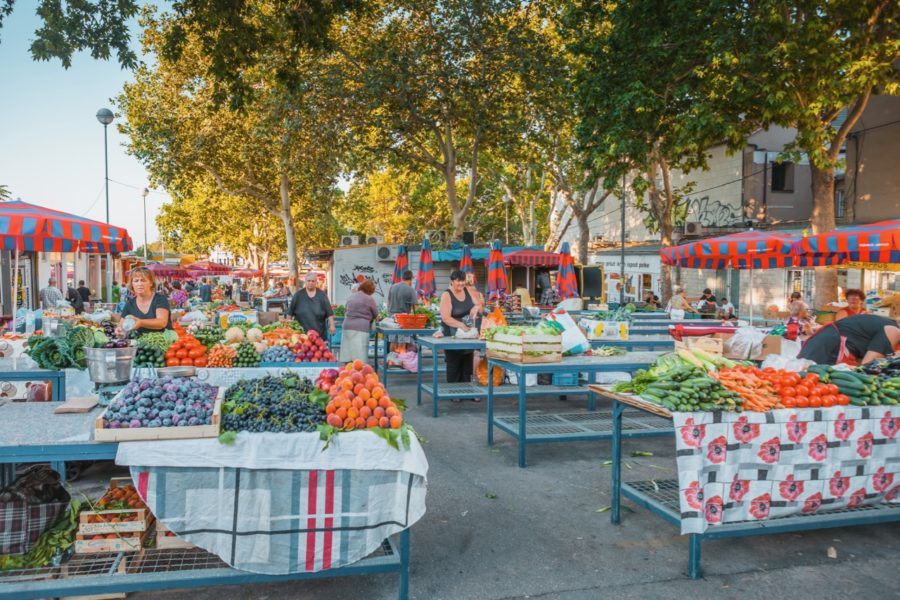 If you can manage to get up early enough, Split is home to many morning farmer's markets, where you can purchase some delicious local fare. The stalls are bright, loud, and very colorful, and the whole experience will be one to remember. You can also check out a really authentic way of life here, away from the tourist trap.

Remember to purchase some delicious cheese, locally produced, and head into the fish market to see what the fisherman caught overnight!
Truffle Hunting In Istria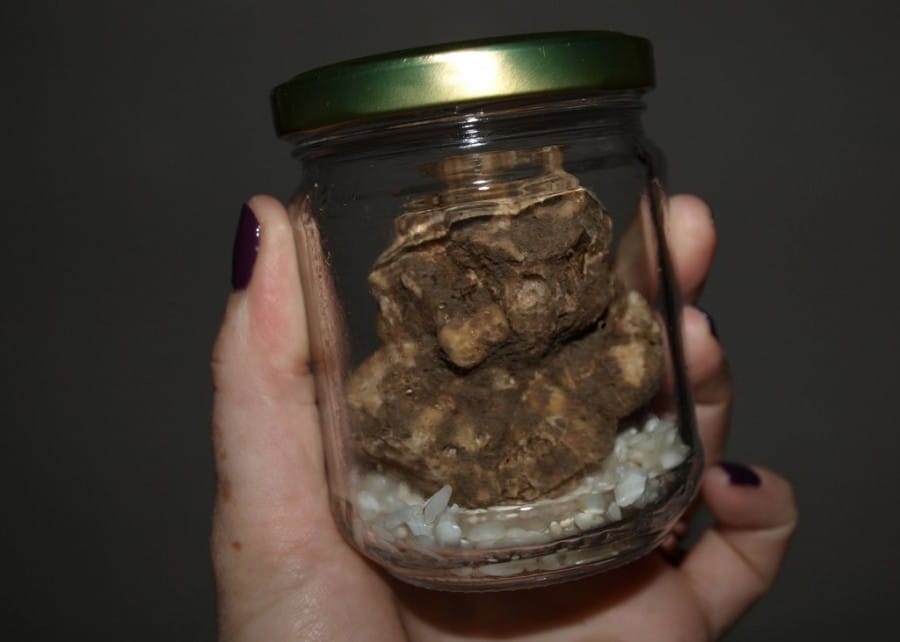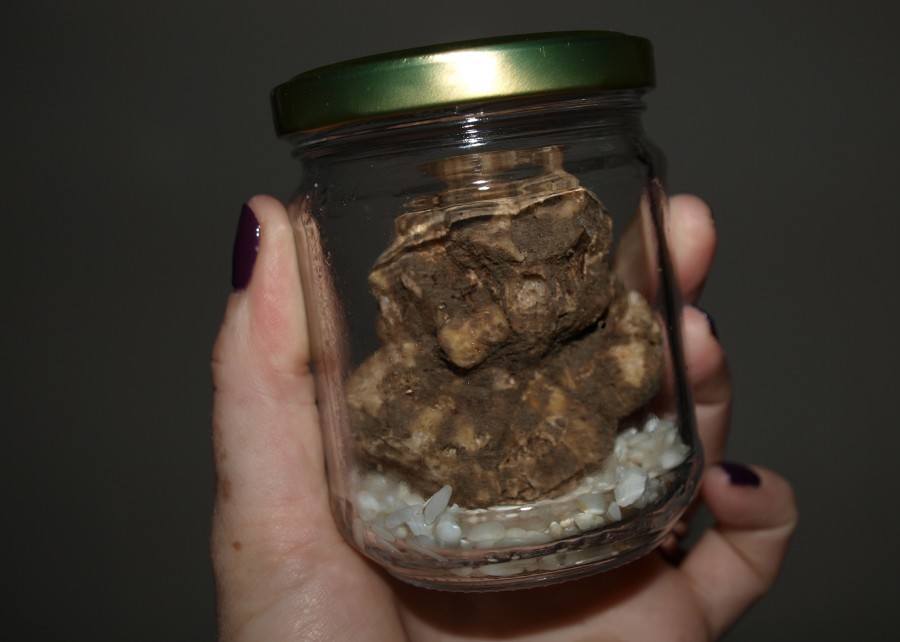 A truffle is a very expensive type of fungus, found nestled close to trees in just a few places around the world. The scent and taste of a truffle is unique. Truffles are extremely rare and can only be collected for a couple of months each year.

Istria happens to be home to world-known truffles, and not only can you sample these delicious mushrooms in a variety of dishes in the area, but you can hunt for them yourself with the guidance of professional truffle hunters, and of course, their truffle-sniffing canines. A unique experience for the foodies of the world.

When: Autumn for white truffles or all year round for the black beauties.
Horse-Riding/Ranch Visit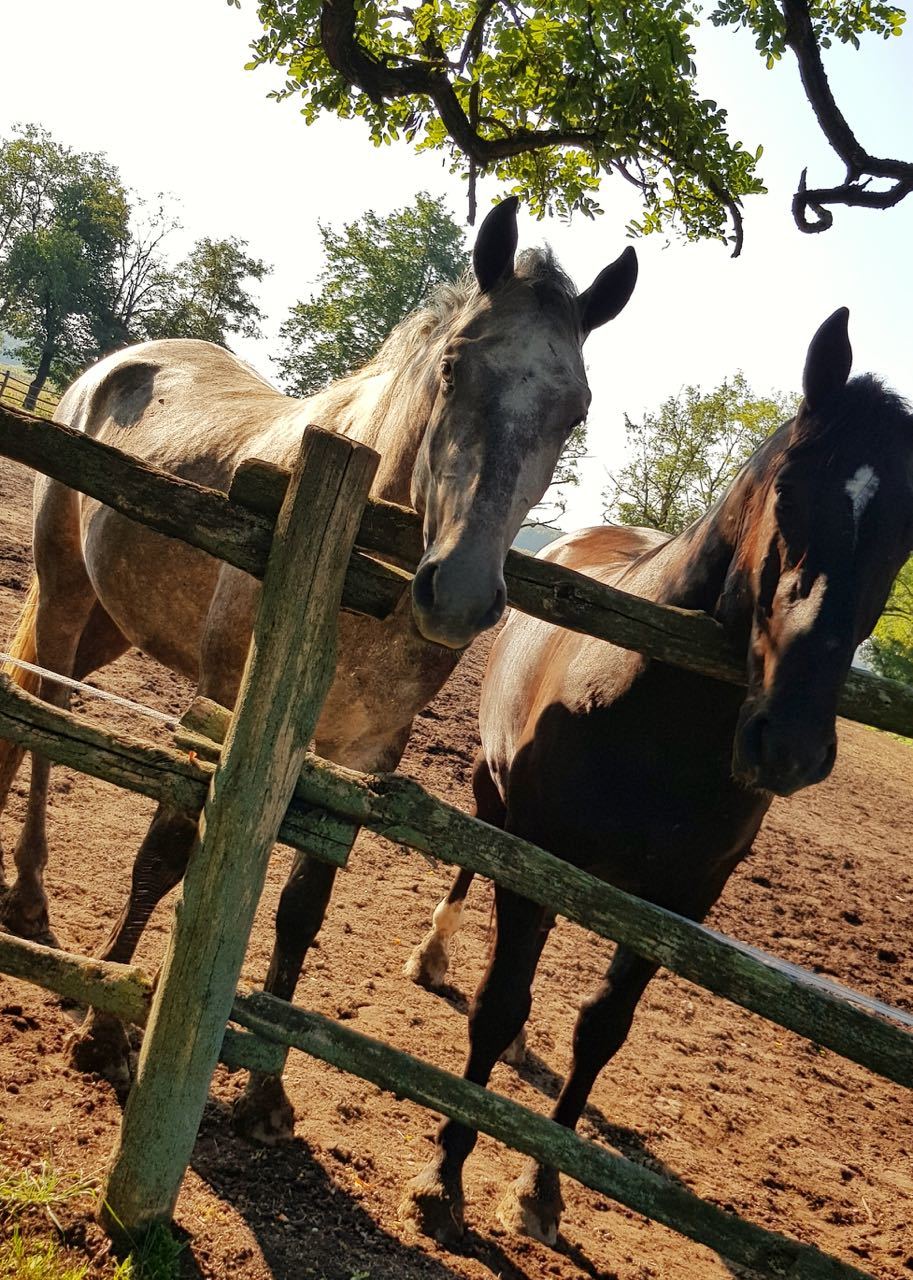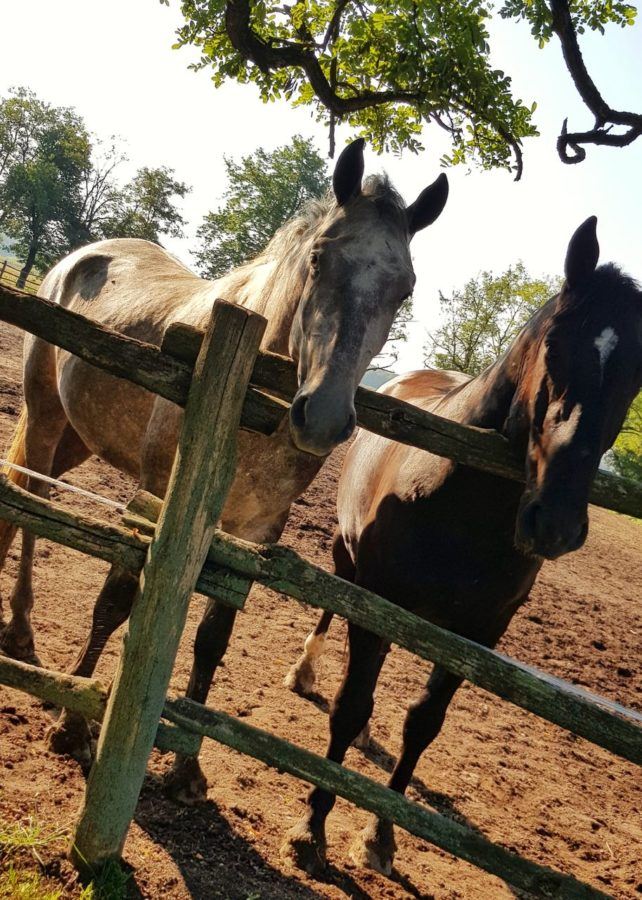 Every kid loves animals and the great outdoors in my experience. There is no need to keep shushing the kids to be quiet and use an indoor voice at a ranch.

Just 18km from Pula you will find Ranch Barba Tone. Complete with horses, donkeys, goats, sheep, chicken, rabbits, turkeys, and more, this ranch is full of life for all ages to enjoy.

Take a horse-ride out to sea, to area caves or along the rocky Istrian countryside. For those looking for even more time in the saddle, opt for a weekend route which includes a great selection of cave, ranch, cove and mill sites along the way.

There are many ranches around Slavonia, and I personally give you my parent seal of approval on each one after visiting each of them in 2018.

When: Year-Round
Walk Tito's Secret Tunnels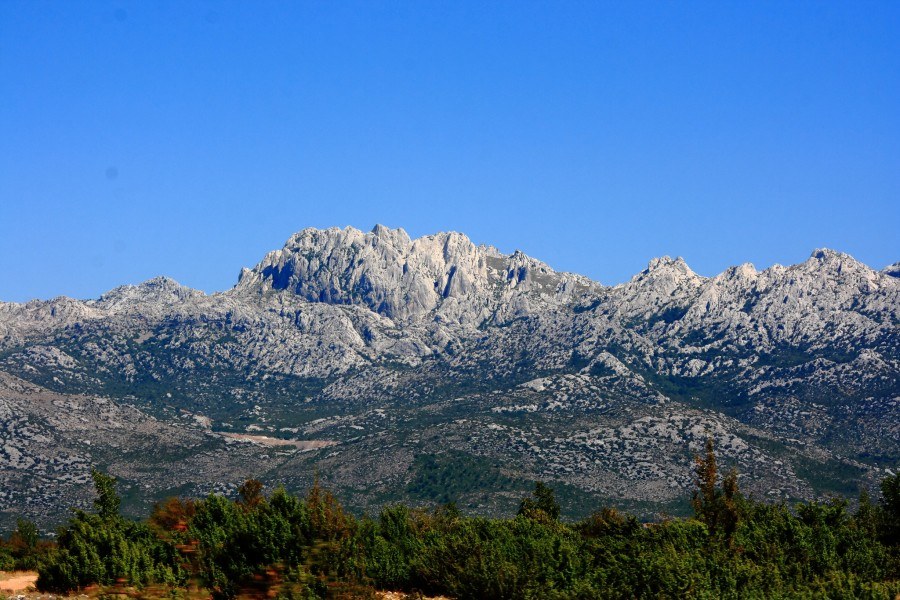 Did you know tunnels were built in the side of the Velebit Mountains during the '50s as a secret place of refuge had the USSR attacked the area via air? These cool, mysterious bunkers have been excavated and are available for tourists to wander through, providing a unique experience in Dalmatia.

If you're heading to Paklenica National Park, don't miss your chance to experience history beneath the mountain's strong facade.

When: Year-Round
Visit Restno Arboretum
If you love gardens, and who doesn't, then this is a spot you should have on your visit list. Around 18km away from Dubrovnik itself, these gardens date back to the 1400s and have also been seen in the popular TV show, Game of Thrones. Of course, this means visitors tend to flock here, but if you can find a quiet time, you'll really enjoy the backdrop of the glittering sea and the green of the gardens, with the odd ruin thrown in for good measure.

When: Year-Round
Try Your Hand At Cliff Jumping
Ever fancied the idea of jumping off a cliff? Perhaps you would if the scenery was enough to make your jaw drop! Istria is a cliff jumper's dream location, especially if you head to Galebove Stijene Beach, which has some of the most imposing cliffs you'll ever set your eyes on.

The water below is translucent, and basically, the scene is something to grab your attention! Some of the cliffs have an altitude of around 13 meters, which is indeed enough to get the blood pumping.

Of course, if you're not feeling the love for adrenaline, you can sit on the beach, with the water lapping at your feet, and watch everyone else get their dose of adrenaline, the choice is yours!

Another cliff jumping spot is in Dubrovnik, head to Buza Bar, located on Dubrovnik's southern side to see what I mean.
Take A Road Trip
Driving in Croatia isn't difficult, and you can hire a car from countless locations and experience plenty of unique things to do in Croatia. T

Croatia really is a never-ending surprise. Am I right? How many of these unique things to do in Croatia have you already enjoyed?

If you like unique and interesting, don't miss these facts about Croatia!
More Ideas For Things To Do In Croatia
Are you traveling to Croatia? Great, we've got a stack of suggestions and helpful tips:

Share