Some posts contain compensated links. Please read this disclaimer for more info.
Brijuni National Park – A Guide To Visiting Brijuni Islands
Croatia is packed with natural beauty but perhaps none quite like Brijuni National Park. This is a true gem somewhere you should definitely put on your visit list this summer.
But, there is plenty you need to know so you can plan your visit correctly.
Brijuni National Park is part of the Brijuni Archipelago. This is a series of very beautiful islands situated close to the Istria Peninsula. Veli Brijun is the main island that visitors can head to, packed with things to see and do. There is also a lot of history to explore too. Basically, there's plenty to keep you occupied!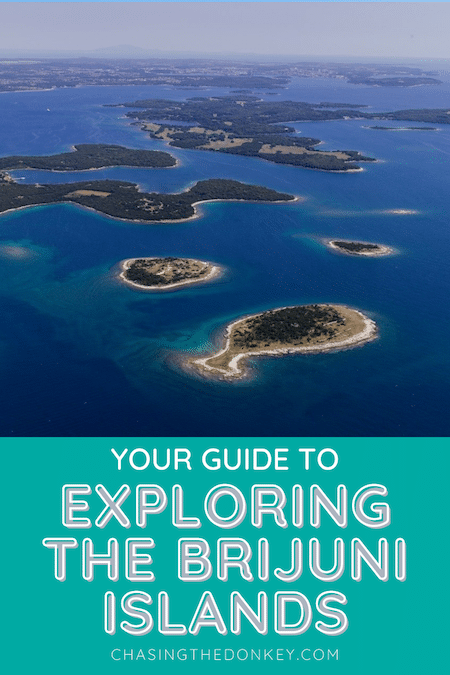 About Brijuni National Park
The Brijuni archipelago is only a very short distance away from the mainland, making it extremely easy to visit. The stretch of water between the main island and the mainland is only two miles in length, called the Fazana Channel.
However, the whole archipelago is quite large, covering around 736 hectares. The lush green land and plentiful sun during the summer means that it's also a hotspot for flora, fauna, and abundant wildlife. In fact, you'll find more than 150 different types of birds here, so remember those binoculars!
But, it's not all about wildlife either. The park has plenty of history, as it has been passed from pillar to post over the years. With links to an ancient Neolithic settlement, Byzantine settlements, and Austro-Hungarian rule, the whole archipelago is full of ruins and architecture to explore. In fact, Brijuni Minor Fortress is a definite must-visit, serving as the main Pula naval base during Austro-Hungarian rule.
The archipelago has 12 small islands and two large ones. The large ones are Veli Brijun and Mali Brijun.
The Smaller Islands Are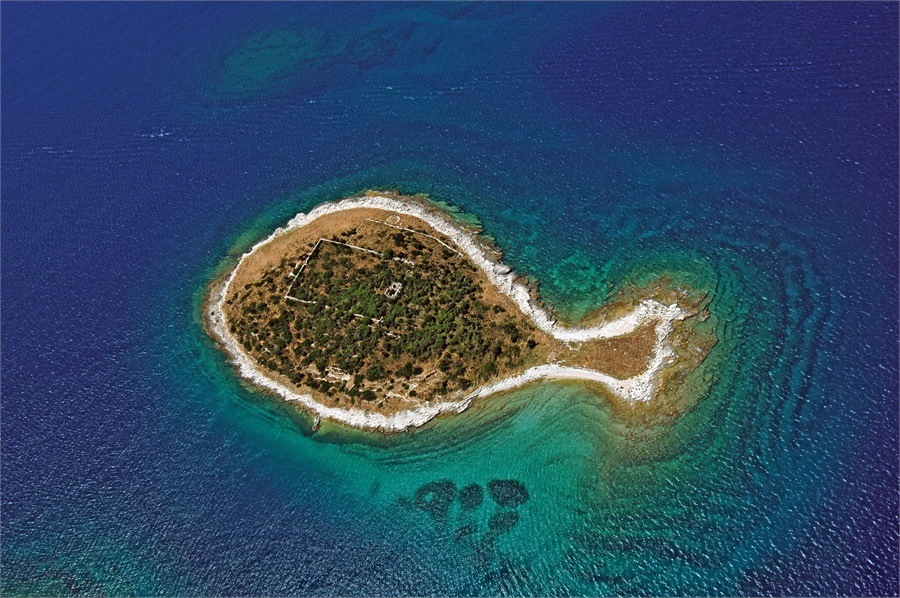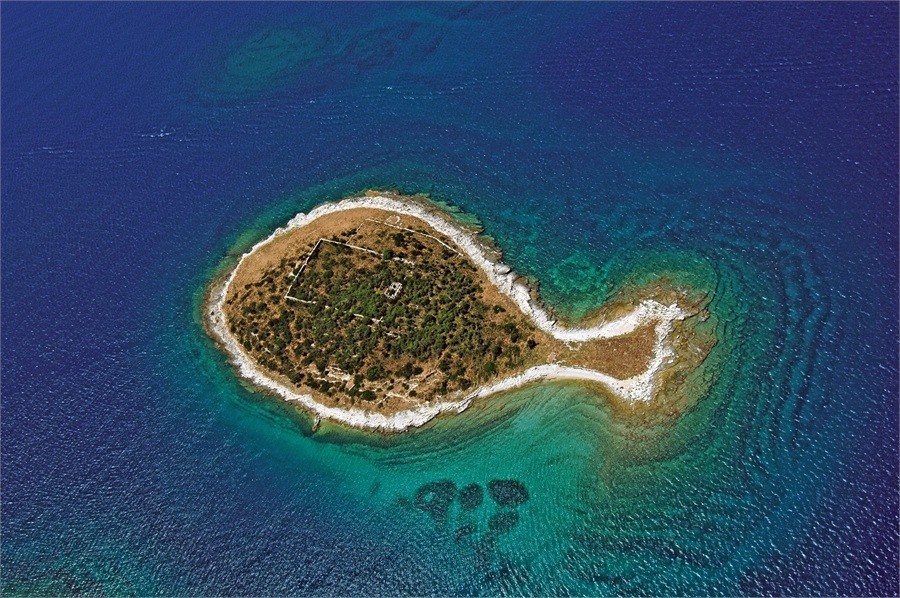 Sveti Marko
Gaz
Obljak
Supin
Supinic
Galija
Grunj
Vanga
Krasnica
Pusti
Sveti Jerolim
Kotez
Shortly after the end of World War II, the archipelago was visited by President Tito and became his official private residence. However, the area was opened for tourism after his death.
Things To Do In Brijuni Islands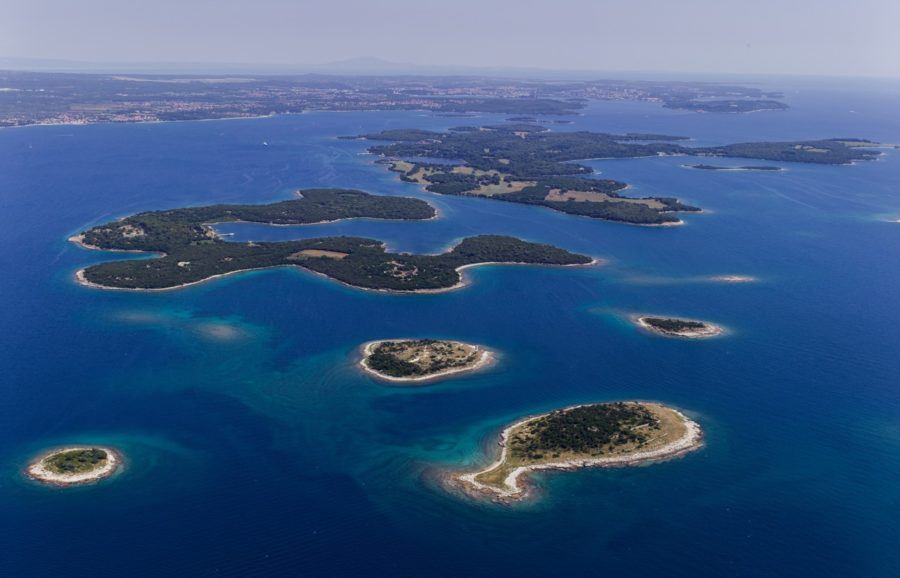 There is more than enough to keep even the most inquisitive of visitors occupied in Brijuni National Park! The only question is what you'll do first.
Let's look at a few of the best things to do during your time in the archipelago.
Island Sightseeing Tour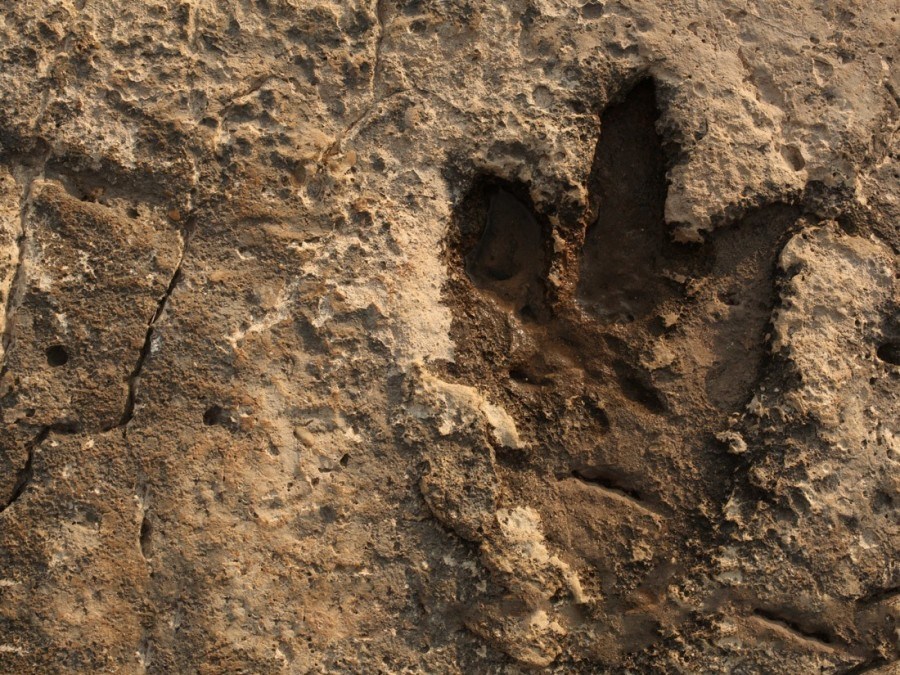 Most people arrive by boat from Fazana, and this will drop you off at the main pier on the largest island. At this point, you can join the island sightseeing tour, which is one of the best ways to give yourself an overview of the island. You'll be able to check out the Roman villa ruins in Verige Bay, and there are also several other stop-off points, including small churches, a dinosaur fossil, a museum, and a golf course.
Explore Via Bike Or Golf Cart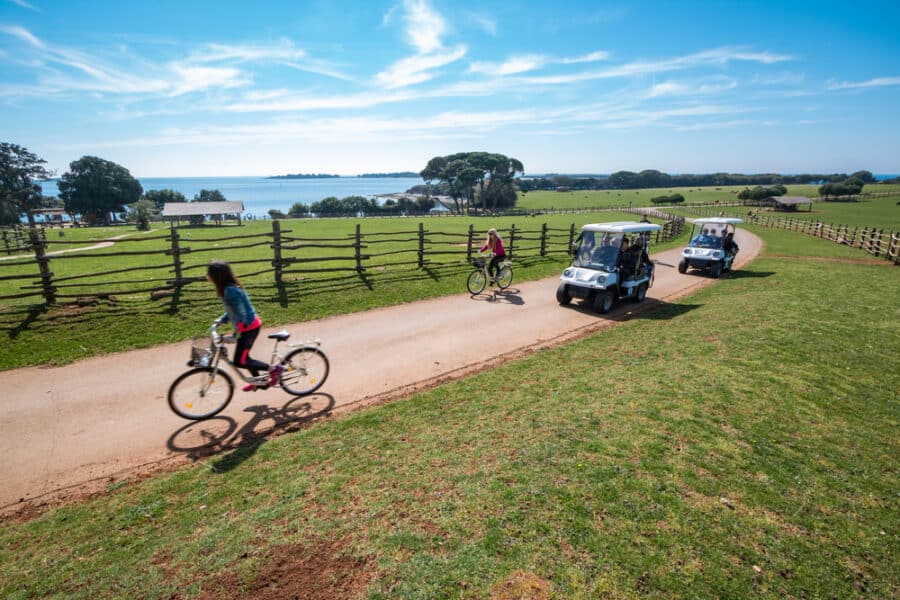 The island isn't huge, and it's very easy to find your way around. If you want to venture off and explore the island on your own steam, you can rent a golf cart or a bicycle. This can be done either after the island sightseeing tour, or you can venture off on your own without any instruction at all.
Swimming And Beach Time
There are countless beaches to enjoy the summer sun, and you can also swim around the entire coastline if you feel active enough! Head to Saluga Bay and Sveti Jerolim Beach for the best beach days with facilities to make your time more enjoyable.
Wildlife & Nature Spotting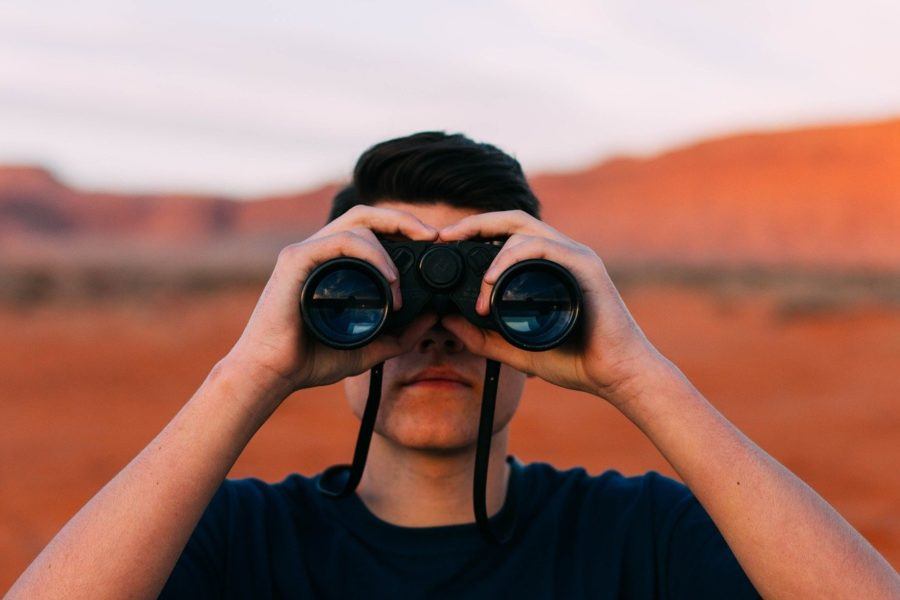 There are countless types of flora and fauna to enjoy in the park and wildlife and plentiful types of birds. There are many walking trails to enjoy, so you can easily head off and explore the local nature without too many crowds. Simply remember to take your litter with you as you go, and don't leave any trace of your being there.
Ulysses Theatre
During the summer months, there are regular live performances at Ulysses Theatre. This is located on Mali Brijun island, and if you're lucky, you'll be able to enjoy modern and classical theatre performances in the open air.
Where To Stay On Brijuni Islands
There are two hotels on the main island of Veli Brijun, called Hotel Neptun and Hotel Karmen. However, it's advisable to book ahead of time to avoid disappointment. Camping is prohibited, so these are your own accommodation options. However, you could choose to stay in Fazana and simply use the ferry to get over to the park daily.
As far as facilities are concerned, the two main beaches we mentioned have cafes and restaurants although don't expect a huge choice. The hotels also have good quality restaurants. It may be a good idea to take your own refreshments or picnic and remember to take your litter with you when you leave.
Getting To Brijuni National Park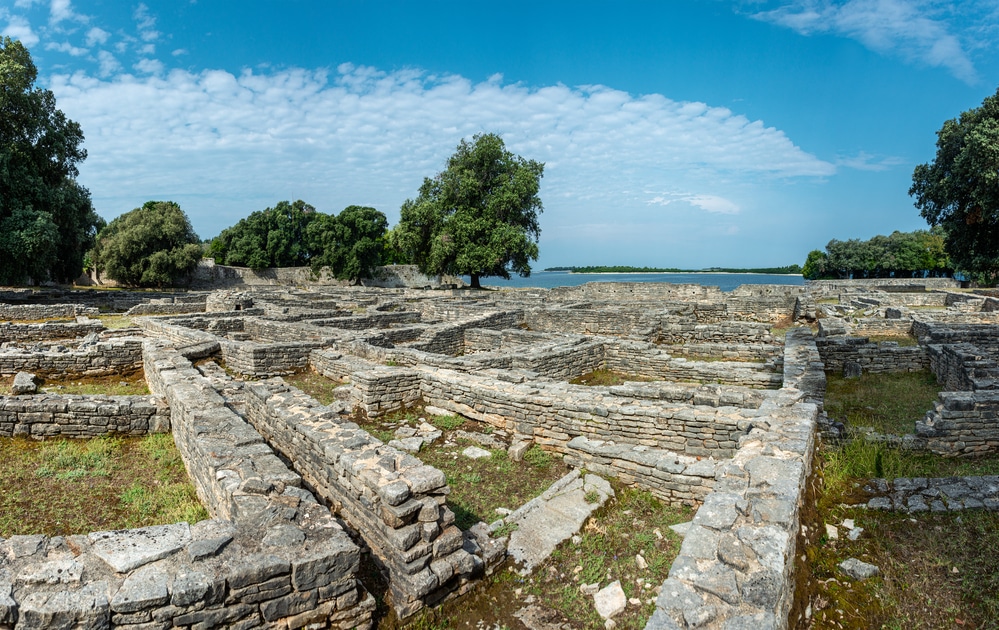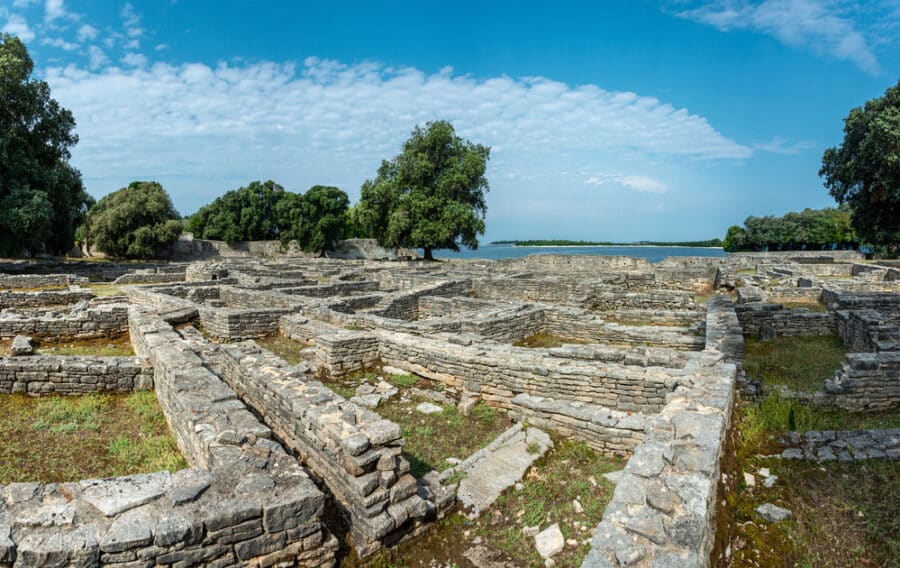 Brijuni National Park is only a short ferry ride away from the mainland. The easiest way is to get the boat from Fazana in Istria. If you're staying in Pula, you can simply take the number 21 bus and travel the short 8km to where you can get the boat.
The ferry regularly sails throughout the day during the summer months.
Alternatively, you can make life a little easier for yourself by booking an excursion to Brijuni National Park. These are available from Porec, Rovinj, and Pula.
There is an entrance fee to get into the park, which changes depending upon the time of year. You can expect to pay between 125 to 210 Kuna, depending upon when you're visiting.
MORE CROATIA TRAVEL BLOGS
Share