We may earn commission from affiliate links →
How To Get From Split To Dubrovnik (& Dubrovnik To Split)
One of the questions we get asked the most is: "how can I get from Split to Dubrovnik?" or "how to get from Dubrovnik to Split?" It's an important question. Travel between Dubrovnik and Split is probably the most popular route on the Croatian coast, given so many people want to visit Dubrovnik and Split.
Both home to UNESCO World Heritage Sites—Diocletian's Palace and the Dubrovnik Old Town, respectively—and boasting impressive waterfronts and beaches, superb seafood restaurants, centuries-old architecture, and incredible accommodation options, Dubrovnik and Split are absolute top destinations.
With that in mind, Split and Dubrovnik will undoubtedly be your itinerary's anchor points. You will, therefore, need to know your options for travel from Dubrovnik to Split.
You have various options to get from Split to Dubrovnik, some more complicated than others. Whether you take a private transfer, flight, or the bus from Dubrovnik to Split, the choice is all yours.
We've compiled all the options into this post to help you make the best decision for your Dubrovnik to Split transfer. Please note that schedules may change. Therefore, you should always check the transportation company's website for the latest, up-to-date travel information.
Dubrovnik To Split Map

Split To Dubrovnik Drive
How Far is Split To Dubrovnik?
If you look up the route for driving from Dubrovnik to Split on Google Maps, it will seem straightforward, a three-and-a-half-hour drive. However, when traveling from Split to Dubrovnik by car, things are not as easy as they seem.
The distance from Split to Dubrovnik is about 229km, and the drive will take about 3.5 hours, subject to traffic and border delays, primarily occurring between June and August and, more severely, on weekends.
Taking The A1 Motorway From Split To Dubrovnik
This is the most direct route to Dubrovnik from Split. From the center of Split, you head to Dugopolje, get onto the A1 Motorway, and follow it for about 100km until you reach its end at Ploce. Tolls will cost you 8 euro.
From there, it's the coast road to Dubrovnik, not before crossing the borders at Neum or via the Pelješac Bridge.
Peljesac Bridge – No More Need To Go Through Bosnia
The Pelješac Bridge is a cable-stayed bridge in Dubrovnik-Neretva County that opened in 2022, connecting the Peljesac peninsula. The bridge now provides a way to bypass Bosnia and Herzegovina's short coastal strip at Neum.
Crossing The Neum Corridor When Driving From Split To Dubrovnik
If you do not use the bridge, you will go via BiH, and it involves two border crossings—into Bosnia-Herzegovina, which is not an EU member state, and back into Croatia. Known as the Neum Corridor, this extremely short stretch of coastline can pose significant problems if your documents are not in order.
Questions like "do you need a visa?" and "do you need extra insurance" are valid. There is an agreement between the Croatian and Bosnia-Herzegovinian governments that allow tourists to cross this section without border control, with the condition that they don't stop on the way. The legal details, however, are somewhat vague.
This agreement was never officially ratified, and border officials may interpret the law differently. Also, the agreement would only apply to cars registered in Croatia. So, suppose you've rented a car in Italy or Slovenia and are driving along the Adriatic coast. In that case, you may not be allowed to cross the border without a visa, extra insurance, or another document. Always check with your car rental company to see whether you're allowed to leave the European Union.
More than 99% of the time, however, there will not be a problem with traveling from Dubrovnik to Split by car and vice versa via the Neum Corridor. There have, however, documented cases of people who were stopped. Also, EU residents and people from Switzerland, Norway, and Liechtenstein can cross the border with just a passport or ID card.
Residents from other countries will need a passport and will get a stamp each time they cross a border. You may want to avoid this route if you have a single-entry visa for Croatia.
Drive From Split To Dubrovnik Without Crossing The Bosnian Border
There is a third alternative, which is much longer but also more scenic. Once you get to Ploce, hop on the ferry to Trpanj on the Peljesac Peninsula and continue your drive eastward on the peninsula and toward Dubrovnik. This beautiful detour will take about four hours from Split to Dubrovnik. This way, you won't have to cross any borders at all.
Private Transfer From Split To Dubrovnik

For those who like to travel in style, don't want the stress of driving in a foreign country, and wish to have someone knowledgeable taking care of the journey, a private transfer from Dubrovnik to Split is what you're after.
A Dubrovnik to Split transfer is a superb way to travel, and best of all, it takes away the stress of worrying about border crossings, insurance, and navigating foreign roads.
A Split to Dubrovnik transfer will pick you up from your accommodation. No need to hunt down taxis or hike to the bus station. Then, you sit back and enjoy the Split to Dubrovnik drive. You also have the freedom to make any stops you'd like along the way. Heck, it's a private transfer; that's what you're paying for! Private transfer from Dubrovnik to Split starts at 205 euro.

Split To Dubrovnik Coastal Road
If time is on your side and you want to cruise along the stunning Dalmatian coast, then take the coast road from Split to Ploce. You'll take this route through Omis and the beautiful Makarska Riviera. These roads are very slow during summer, so expect the journey to take 5-6 hours.
Split To Dubrovnik Excursion
Many travelers are increasingly taking advantage of having a driver and making the private transfer from Split to Dubrovnik into an excursion. Rather than going direct, they stop along the way, taking in the beautiful Dalmatian coastline and charming towns. Take a look at this day trip to Dubrovnik from Split that is worth its price.
Some like to take the Split to Dubrovnik coastal road, which takes you through Omis, the Makarska Riviera down to Ploce, and then through Bosnia onto Opuzen and to Dubrovnik. A stop or perhaps lunch in Ston is also a must here, where you can sample Croatia's best oysters and walk through those impressive walls.
Alternatively, many choose to head to Mostar and spend a few hours there before continuing to Dubrovnik. Whatever the choice, it is a cost and time-effective way to see more of Croatia. Just be aware that the coastal road takes significantly longer in summer due to all the traffic in the seas side towns, so you'll need to add another 1 to 1,5 hours to the journey.
Split To Dubrovnik Taxi
Taking a taxi between Dubrovnik and Split sounds like a good idea as taxis are abundant in Dubrovnik and Split, and all of them would love to switch that meter on and take you for a "ride"! In short, a Split to Dubrovnik private transfer is cheaper with a better vehicle class, so do not even consider a Dubrovnik to Split taxi unless you want to pay lots of money!
Split To Dubrovnik Car Rental
I don't want to take the bus and don't have the budget for a Dubrovnik to Split transfer! Perhaps rent a car in Split and drop it off in Dubrovnik. There are dozens of Dubrovnik and Split car rental companies offering this service.
Catching The Dubrovnik To Split Bus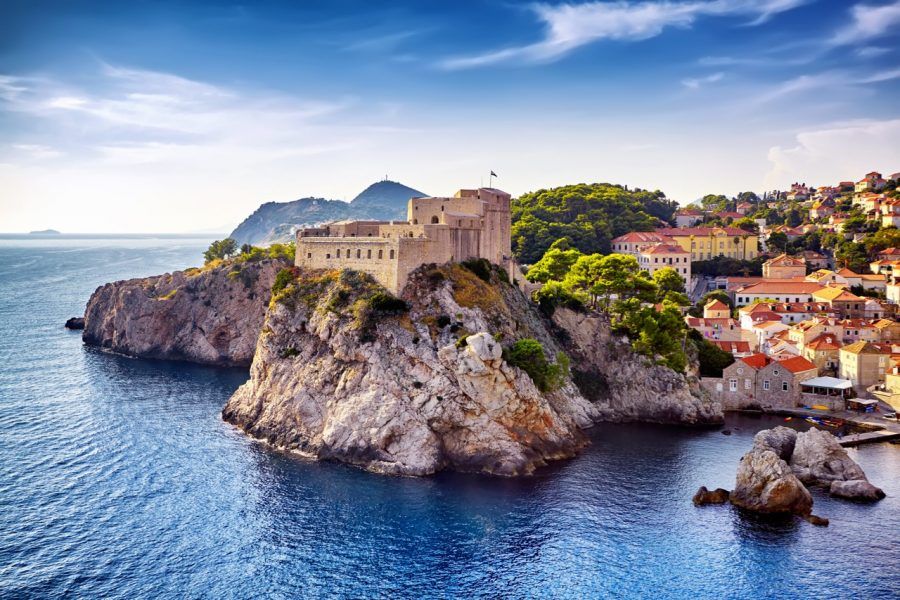 Backpackers and budget travelers may want to grab a Split to Dubrovnik bus, and they're in luck. If you wish to catch a Split bus or a Dubrovnik bus, there are numerous options when traveling from Dubrovnik to Split by bus.
You can find information on Split and Dubrovnik bus timetables here.
When traveling from Split to Dubrovnik by bus, your journey will begin at Split Bus station or Dubrovnik bus station if you are headed the other way. Both bus stations are conveniently located, with the Split Bus station located at Split port, a short walk from the Riva, and the Dubrovnik bus station situated in Gruz Port.
With so many buses from Dubrovnik to Split, bus travel from Split to Dubrovnik is straightforward and affordable. Buses between the cities are very frequent, every 30 mins or so, so you won't have any trouble getting a bus ticket; however, we recommend buying your ticket online in advance, so there is no risk, and you can get the bus you want.
If you are returning to your home country, you can quickly jump on the Split or Dubrovnik airport bus to get you to Dubrovnik or Split Airport from the respective bus stations.
The average travel time is approximately four and a half hours on a bus to Split from Dubrovnik, but you can experience delays during summer as the heavy tourist traffic may slow the bus from Dubrovnik to Split; if you have time on your side and are looking for the cheapest way to get to Dubrovnik, taking the Split to Dubrovnik bus or the Dubrovnik to Split bus will be your best bet.

Flights From Split To Dubrovnik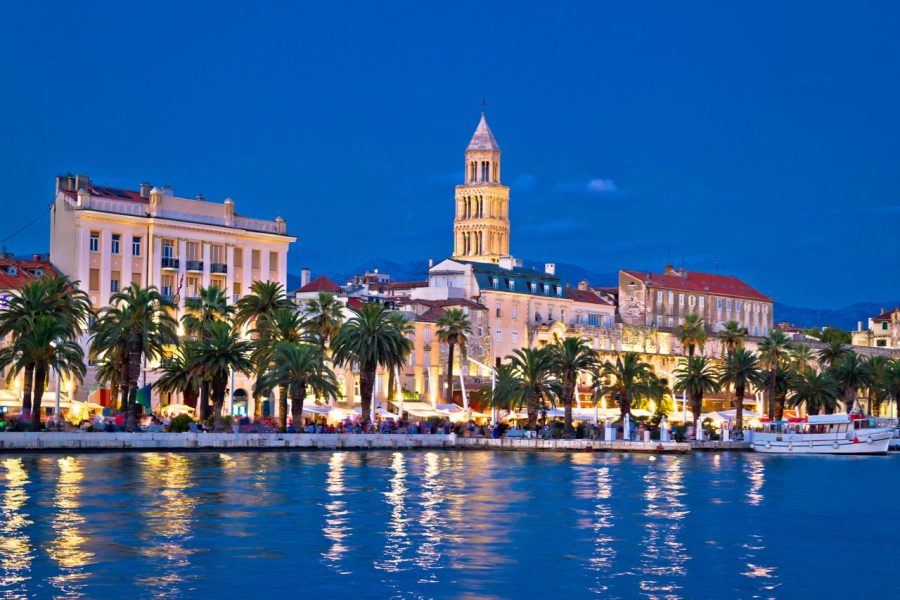 The fastest way to travel from Split to Dubrovnik is by plane. The flight time is around 40 minutes. Croatia Airlines operates direct flights from Split to Dubrovnik; however, this is only twice a week.
Also, note that there are no direct flights from Dubrovnik to Split, requiring a stopover in Zagreb. Therefore, if you need a Dubrovnik to Split flight, you are out of luck. The fastest option is to use a Split to Dubrovnik transfer.
Furthermore, once you land in Dubrovnik, you need to take the bus, taxi, or Dubrovnik airport transfer to your accommodation. By the time you factor in getting to Split Airport, waiting for the flight, flying time, and then getting from Dubrovnik Airport to your hotel, you are not saving any time. Split to Dubrovnik by plane is not an excellent option for travel between the two cities.
Catching The Split To Dubrovnik Ferry
You might have assumed that catching the Dubrovnik to Split ferry, a region well-known for its beautiful islands, is easy. Unfortunately, there is no direct ferry between Dubrovnik and Split. There is currently no direct car ferry from Split to Dubrovnik. There is, however, a Catamaran from Split to Dubrovnik, which takes passengers only and has a few stops along the way.
The good news is, if time is on your side and you would like to catch a ferry from Split to Dubrovnik, it's just under a 5-hour journey with four stops. Krilo offers 2 Split to Dubrovnik catamaran services. The first being Split – Brac – Hvar – Korcula – Mljet – Dubrovnik, and Split – Brac – Makarska – Korcula – Mljet – Dubrovnik. Krilo ferry services run from April until the end of October and cost 23 euro.
Jadrolinija also offers a Dubrovnik to Split catamaran service with three stops. This service runs from June until the end of September and costs 30 euro. It is also worth noting that these ferry services fill quickly, so get in early to buy your Dubrovnik to Split ferry tickets. They can be purchased online, which is the best way to secure your catamaran ticket.
If you plan to visit a few islands on your Croatian holiday as you travel from Split to Dubrovnik, a great idea is to use the catamaran services. E.g., Catch the Split to Hvar catamaran, which takes you right into Hvar town, spend a few days in Hvar, and then catch the Hvar to Dubrovnik catamaran.
Additionally, many people like to use the catamaran services for day trips, e.g., Split to Hvar day trip, Dubrovnik to Korcula day trip, or other Dubrovnik and Split day trips.

anything more romantic
than sailing from Dubrovnik to Split? If you love sailing, you can arrange a yacht charter in Croatia to reach Dubrovnik
from Split
via a boat rental platform.
Seasoned sailors can book a bareboat charter, spend their days sailing from Split to Dubrovnik, and explore the Adriatic Sea at their own pace on an island-hopping trip that can take them to some of Croatia's brightest gems, such as Hvar, Korcula, and Brac. Skippered yacht charters are also available in Split and Dubrovnik if you don't want the responsibility of sailing.
Split To Dubrovnik Train
Is there a train between Split and Dubrovnik? Unfortunately, taking a train from Split to Dubrovnik is not possible! There is no Dubrovnik to Split train, making a train trip between Split and Dubrovnik impossible!
You can get as far as Ploce by train from Split, and from there, you will need to take a Dubrovnik taxi or bus for the remainder of the tip.
Transfer From Split Airport To Dubrovnik
Sometimes, your options are limited when booking flights, and you end up flying into another city. This is quite common with people traveling to both Split and Dubrovnik. If this is you, then your best and fastest option is taking a Split Airport to Dubrovnik transfer, then renting a car at Split Airport and driving to Dubrovnik.
Transfer From Dubrovnik Airport To Split
The same applies to Dubrovnik Airport. Take a Dubrovnik Airport to Split transfer or rent a car from Dubrovnik Airport and drive yourself. If you attempt public transport, it will take considerably longer to get to Split.
With that said, getting from Dubrovnik to Split still has many options, so take your pick on how you plan on traveling from Dubrovnik to Split!
Things To Do When Traveling From Split To Dubrovnik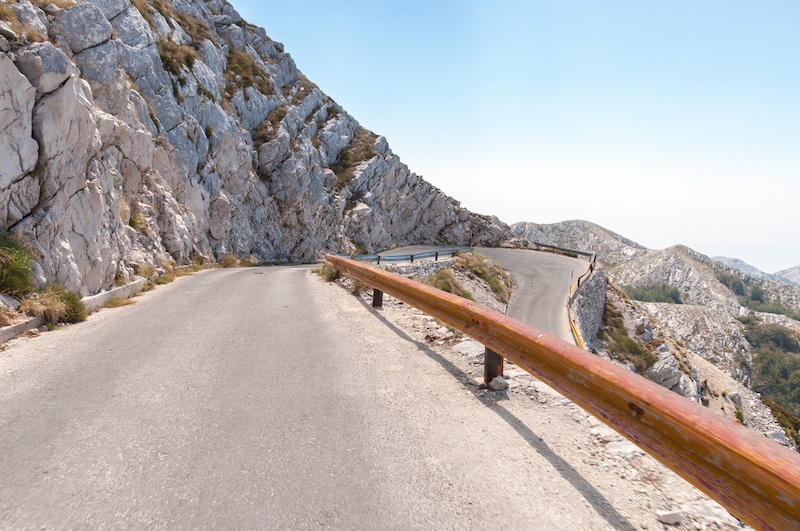 As mentioned earlier in this post, making stops when traveling between Split and Dubrovnik has become extremely popular. It's both a cost and time-effective way of seeing many additional sites on your Croatian holiday. So what are some of the things to see between Dubrovnik and Split? Here you go:
Stunning beaches along the Makarska Riviera
Omis, where you can go rafting on the Cetina river or perhaps zip-lining. Book this tour for guided river rafting and cliff jumping for some adrenaline!
Visit the beachside towns of Brela, Tucepi, Gradac, Baska Voda, Podgora
Bacina Lakes
Head to Bosnia and visit Mostar, Kravice waterfalls, Blagaj, or Vjetrenica caves. Book this tour that includes a transfer from Dubrovnik.
Check out the Trsteno Arboretum and the Game of Thrones film locations. Book this guided Game of Thrones walking tour to transport yourself to King's Landing.
Ston, where you can have lunch, try oysters, or even walk the 5km walk fortification
Perhaps some wine tasting in Komarna or lunch at Rizman winery
Split to Dubrovnik Day Trip – Yes or No?
If you are short on time and want to see Dubrovnik or Split, then absolutely yes. Just be prepared for a long day!
A Dubrovnik to Split day trip will take about 7 hours in drive time, and then you typically get 4 hours to explore the city. If you have a bit more time up your sleeve, then plan to spend some time in either Split or Dubrovnik.
Share