Some posts contain compensated links. Please read this disclaimer for more info.
Best Day Trips From Split, Croatia
Croatia's second-largest city, Split, should be one of the focal points of your Dalmatian itinerary. Together with Dubrovnik, it's one of the absolute top destinations in the Adriatic. Home to Diocletian's Palace, a UNESCO World Heritage Site, great beaches, and a fabulous waterfront promenade, the city has enough to offer to keep you occupied for days.
However, there is so much beyond Split's urban attractions, nightlife, culture, restaurants, and coffee places. Positioned conveniently in the middle of the Dalmatian coast, this is the perfect base for excursions and day trips.
Below, you'll find an overview of the very best destinations for day trips from Split, including everything from historical towns to beautiful waterfalls. You'll soon see that on day trips from Split, Croatia's top attractions are just a quick drive away.
Day Trips From Split: Salona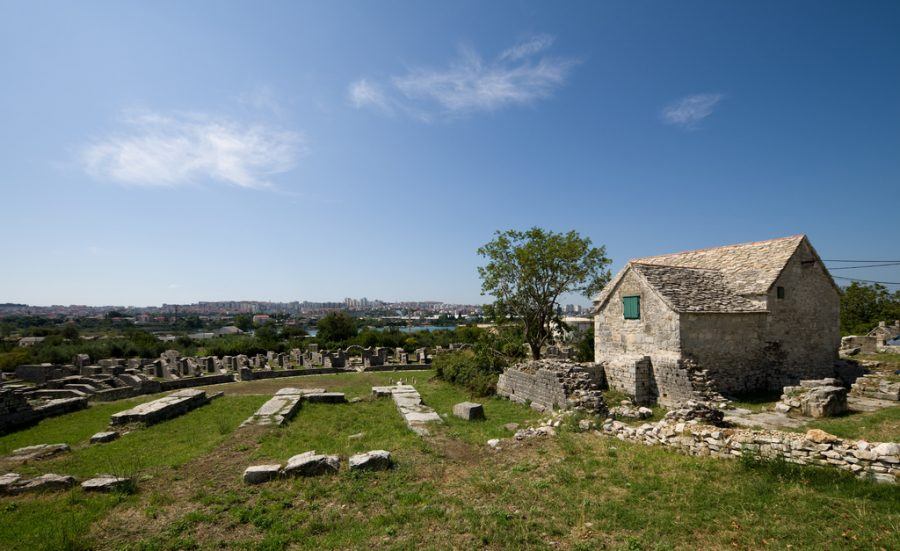 In Roman times, Salona was the capital of Dalmatia. Nowadays, it's one of the best places to visit from Split. Salona is home to an extraordinary collection of ruins, including those of an 18,000-seat amphitheater. Other highlights are a covered aqueduct, a basilica cemetery, and Tusculum Museum.
Salona lies merely six miles from Split, making it one of the best excursions from Split for history buffs.
Day Trips From Split: Trogir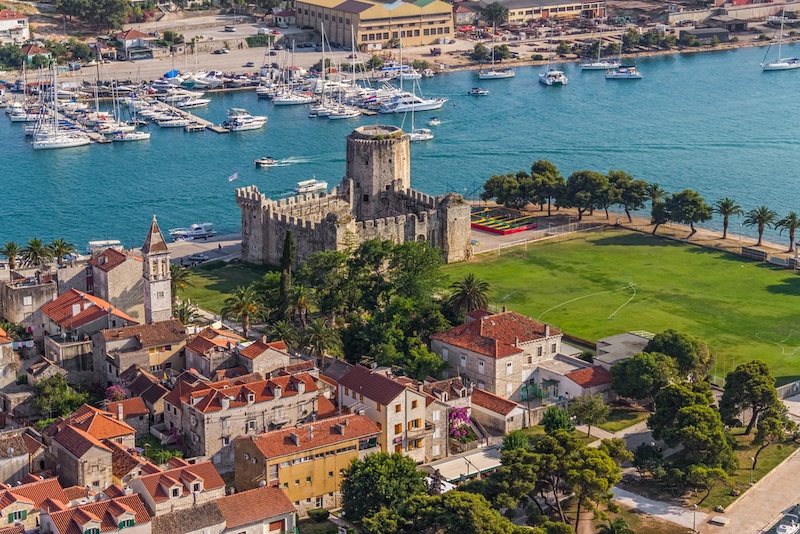 One of the many fabulous old towns on the Croatian coast, Trogir is one of the best-preserved medieval towns in Europe. Its sheer beauty and cultural importance are why it became a UNESCO World Heritage Site in 1997. Trogir's historic center, filled with palaces, churches, and other architectural highlights, is surrounded by a magnificent fortified wall.
Trogir lies within easy driving distance from Split—it could be considered as Split's little brother. Thanks to this vibrant history, stunning architecture, and super-close location to Split, this is easily one of the best Split day trips.
Local Tip: Trogir is a popular destination, and parking is super limited, and the surrounding roads are often congested. Consider visiting the town on a guided tour from Split.
Day Trips From Split: Krka National Park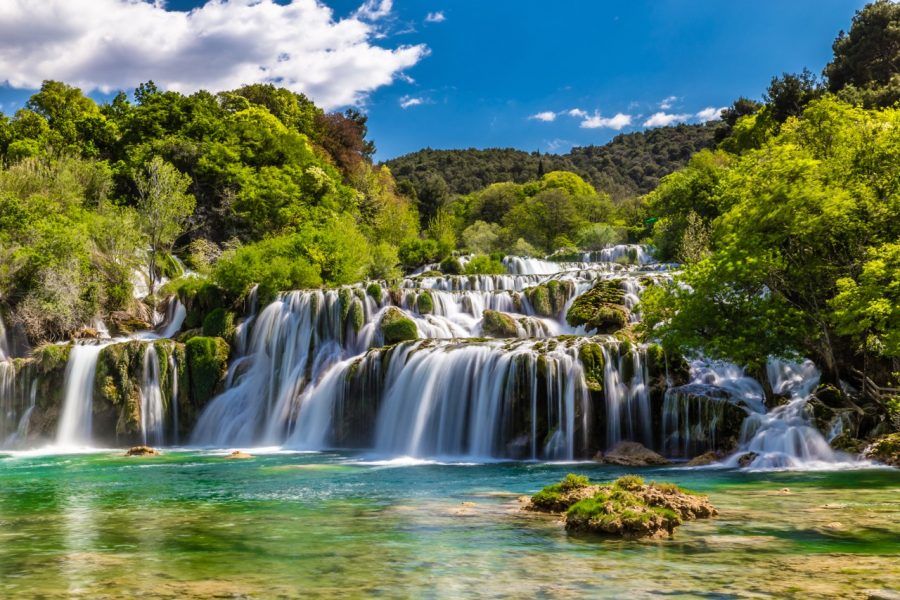 One of the largest parks in Croatia, Krka National Park, lies about an hour's drive north of Split, making it an easy destination for a one-day trip from Split. A couple of rivers intersect the area, flowing down gorges and creating several impressive waterfalls. The park's star attraction is Skradinski Buk, a huge waterfall made up of various cascades underneath which you can swim.
Active travelers will want to explore the park on the many hiking trails. From leisurely boardwalk strolls to backcountry adventures, Krka National Park has it all. To get there, take a private transfer which is very affordable and gets you there conveniently and quickly, or check out these other transportation options from Split to Krka.
Day Trips From Split: Šolta Island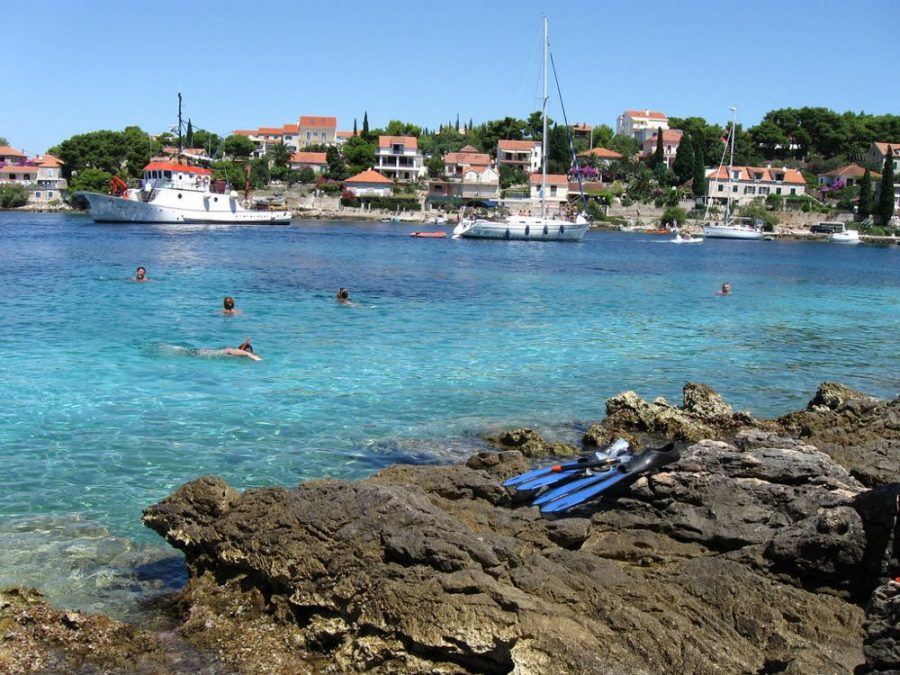 One of the less-visited islands off the coast of Dalmatia, Šolta, is where you should go if you want to escape the hustle and bustle of Split. Much less developed than other islands in the region, this one is somewhat off the beaten path. Hiking trails run along the coast and across the island's heartland, while beautifully empty beaches tempt visitors to go for a swim.
There is some human history on Šolta, though. Consider, for example, visiting the prehistoric Gradac Fortress and some of the dozen centuries-old churches on the island.
Day Trips From Split: Hvar Town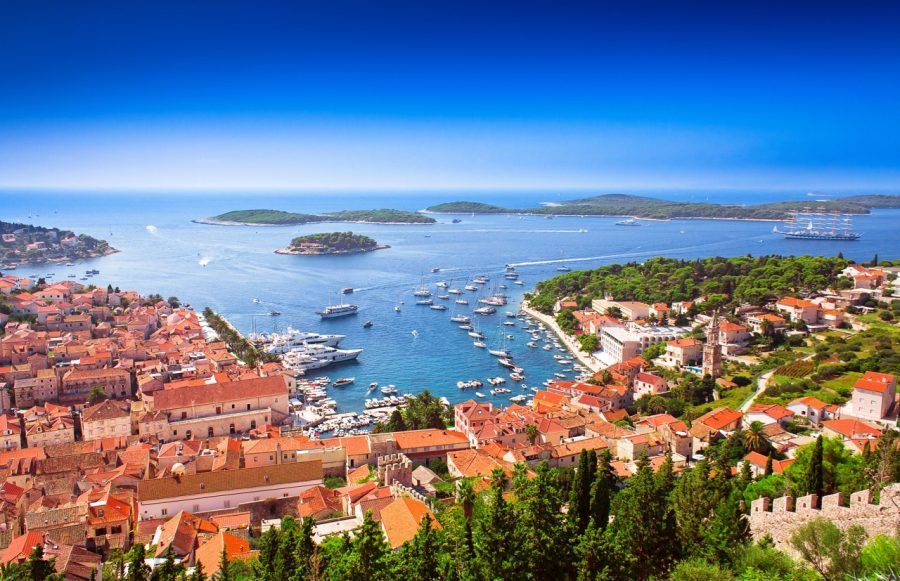 Hvar Island lies a one-hour ferry ride from Split, a pleasant and exceptionally scenic journey. Although there's plenty to do on the island, you should focus on Hvar Town if you're going on a one-day trip to Hvar from Split.
This incredibly photogenic town is home to one of the largest town squares in Croatia, dating from the 13th century. Stroll the quaint streets, enjoy a walk along the waterfront, sample local cuisine, and visit the beautiful Cathedral of St. Stephen.
Day Trips From Split: Brač Island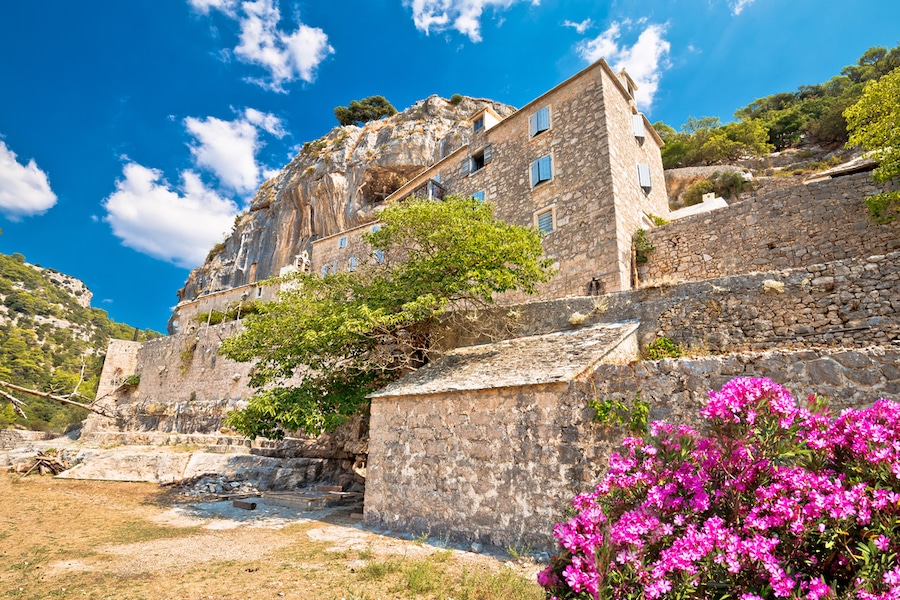 Another stunning Dalmatian island, Brač, lies to the south of Split and is also reached by a scenic ferry ride. The island features beautiful landscapes and historic villages, but its main attraction is found near the town of Bol.
There, you'll find one of the most glorious beaches in Croatia, perhaps even in Europe. Zlatni Rat, also known as the Golden Horn, is a narrow triangular beach that juts out into the Adriatic Sea and is backed by a pine forest. This beach alone makes Brač worth the journey from Split.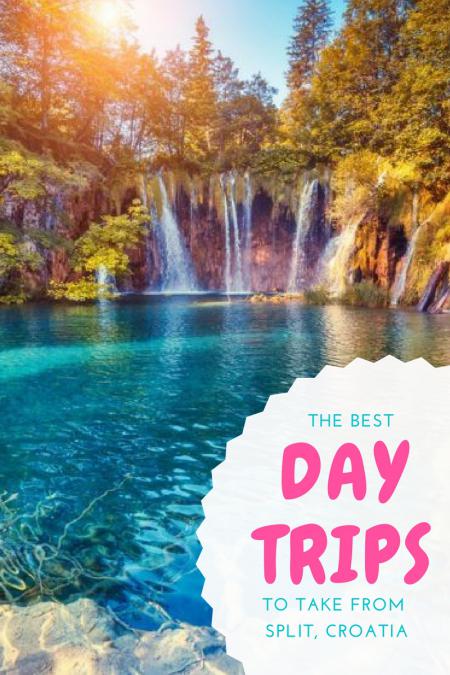 Day Trips From Split: Šibenik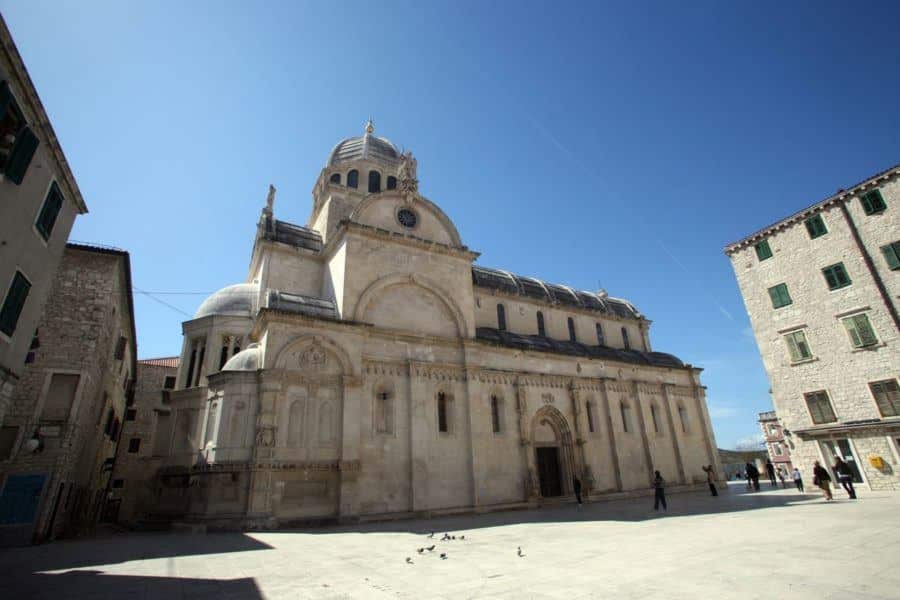 Less-visited than other Dalmatian cities such as Zadar, Dubrovnik, and, of course, Split, Šibenik is a superb destination for day trips from Split as well. Almost 1,000 years old, this city is built entirely with stone. Its streets are cobbled, its buildings featuring striking stone masonry. There are stone fortresses and many sculptures.
Its centerpiece is the 15th-century St. James Cathedral, one of Europe's largest stone structures and a UNESCO World Heritage Site. During your visit, take your time wandering Šibenik's charming streets and sipping coffee at an outdoor patio. The main street in the old city center is King Tomislav Street, lined with boutiques, cafés, and restaurants.
Day Trips From Split: Plitvice Lakes National Park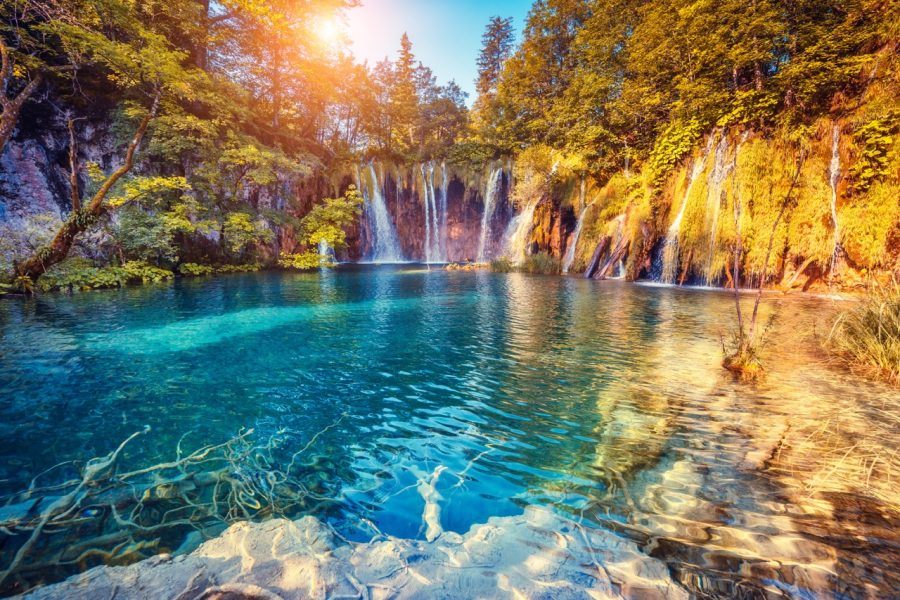 Plitvice Lakes National Park, a UNESCO World Heritage Site, is one of Croatia's greatest natural highlights. Situated north of and inland from Split, this park makes for one of those genuinely must-see day trips from Split. Encompassing vast forests and rolling hills, home to wolves, bears, and other wildlife, the park is most famous for its terraced lakes and numerous gorgeous waterfalls.
Boardwalks loop around and even over the lakes and waterfalls, allowing you to enjoy this unique landscape in-depth and at your own pace. On day trips from Split to Plitvice Lakes, we recommend getting as early in the morning as possible—the park gets really busy around midday. The most comfortable and convenient way to get to Plitvice Lakes is by private transfer.
MORE CROATIA TRAVEL BLOGS
Share