Some posts contain compensated links. Please read this disclaimer for more info.
Best Diving And Snorkeling In Croatia
Croatia has some of the finest beaches in the world. Granted, a lot of our coast may be craggy and filled with pebbles that could be unpleasant for some (not me, I love it), but if you know where to look, you can find some of the most gorgeous sandy beaches on the planet. Furthermore, there are also some magnificent places for diving and snorkeling in Croatia.
Below is a look at a few of the areas you need to check out during your stay in Croatia if you are looking for some offshore adventure or sandy relaxation. And who isn't, right?
Hidden Beach Gems
Of course, there are all of the obvious places to go in Croatia, all of those well-known beaches to visit, but let's try to find a place a little less frequented.
For Those Who Love Camping: Camping Sumini
This area on the island of Pag is lined with oleander, oak, and laurel trees and lies right on the Adriatic coast. It is a decidedly unique Mediterranean experience, where you can pitch your tent (camper or caravan) among the 35 hectares of trees and spend a night listening to the sound of the waves rolling in. Heaven indeed!
The scenery here is breathtaking, making it one of the best places to catch some rays or hide out in the shade if the sun gets a little too hot.
Sports Lovers: Nin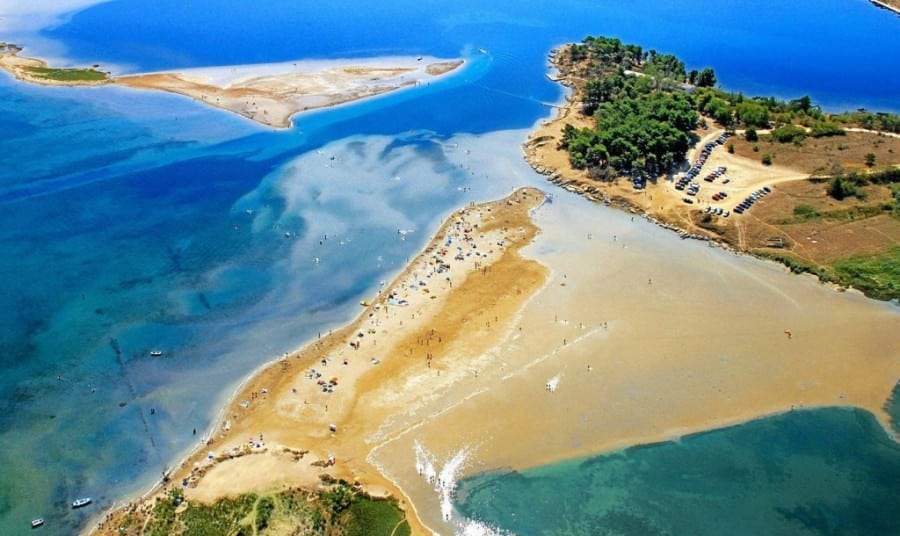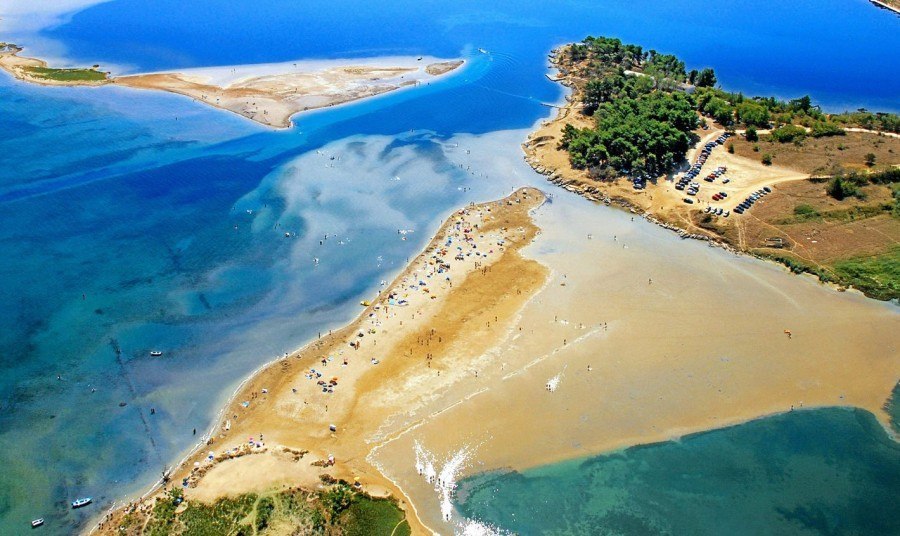 Nin is home to soft sand that stretches as far as the eye can see and many great spots for SUP and kite surfing, including a kite surfing school.
You'll also find people smearing themselves with a thick black sludge located close to the water. You might be wondering why, but this area is home to magical mud! Yes, you read that correctly. Ideal for curing sore joints and muscles, the mud typical of this area is an effective alternative remedy for muscle pain. Try it yourself if your arms get sore from a day of SUPing.
Great For Families: Spiaza, Susak
This tiny island is composed of sand. By that, I mean it looks as if it is almost entirely nothing but sand. Spiaza is a short ferry ride from the nearest town, and the main beach is crescent-shaped and stretches out from the village.
The beach boasts a very shallow bay, and you have to walk out just over 500 meters to find water that is deep enough to swim in. This makes it a perfect location for children.
You will have no worries as your kids splash around in the shallow waters of the bay. Also, if you travel a little further to the east, it is a lot less crowded. The only drawback is you have to walk around some rocks to get there. However, if you are up for the challenge, you can have a beach that is almost all yours.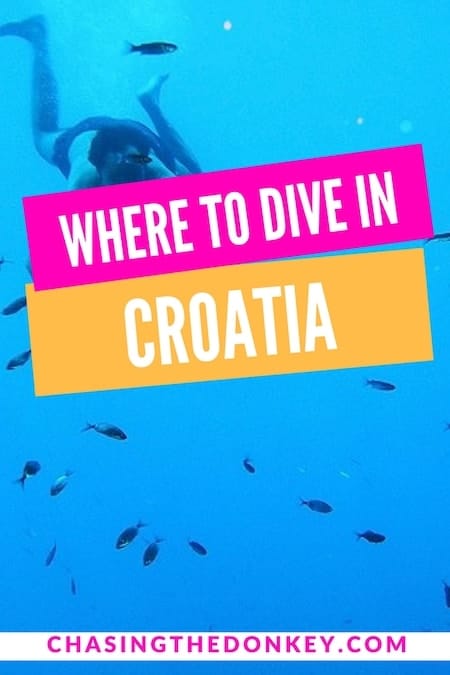 Diving And Snorkeling In Croatia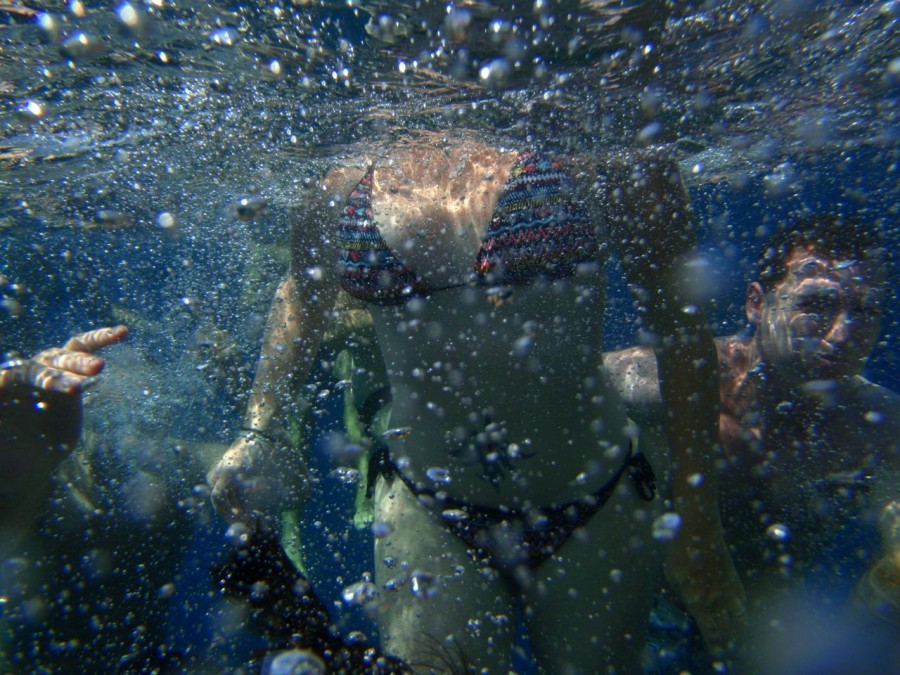 I'll be frank, you won't find the most amazing sea life on the planet in Croatia, as it's certainly not a place that is full of Finding Nemo-esque creatures and huge reefs. Sorry.
What makes diving and snorkeling in the waters off the coast of Croatia so enticing are a few simple facts:
First, there is fantastic underwater visibility. This makes it very easy actually to see what you are looking at.
Second, you won't find any sharks, barracudas, or other dangerous types of sea life. You will have a very relaxed diving experience.
Many of the top spots for diving and snorkeling in Croatia are the shipwrecks along the coast that have turned into underwater museums. Let's check out a few of them in more detail.
Baron Gautsch Shipwreck
This passenger ship is some 90 meters long and is located close to Pula. The ship met its watery fate when it hit a minefield in 1908 and is now a favorite among both tourists and veteran divers.
Giuseppe Dezza Shipwreck
This former Italian military vessel was bombed by a British plane in 1944. Both halves of this ship are accessible thanks to the bomb that split her in two. It is located near Pula.
Diving Shipwrecks Of The Reformer, Hans Schmidt, John Gilmoure, Flamingo, Coriolanus, And Varse
These ships are all accessible through the Hippocampus Diving Centre located in Pula. These ships contain everything from Italian warships to Shakespeare-class British Navy vessels. They are great spots to view local fish and other underwater sea creatures, and their accessibility makes them popular with first-time divers. Because of the abundant species of aquatic life, they're a hotspot for diving pros, too.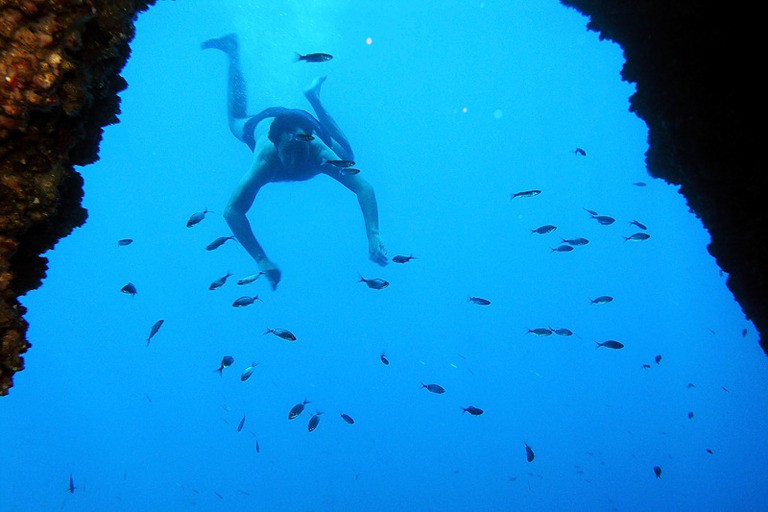 Brijuni Steamship Wreck
A strong storm in the year 1930 ended the maritime life of this World War One vessel. Experienced divers should be sure to view the huge propeller. You can find her sleeping on the seafloor off the south coast of the island of Vis.
Peltastis
Located in the Kvarner region, this Greek cargo ship was the victim of another Adriatic storm. Resting near the island of Krk, she is a favorite among first-time divers.
Pajo And Ribolovac
Accessible through a bunch of diving centers, these two former fishing vessels are great underwater relics. They are located near the fantastic tourist destinations of Čiovo and Šolta and are the perfect way to spend a sunny, cloudless afternoon.
Taranto
Another Italian navy ship sunk by a mine during World War II, Taranto, lies near Dubrovnik and sits on the nearby reefs. As such, many schools of fish are found continuously swimming in and around this massive structure.
Underwater Caves And Other Spots To Explore
Wanna find something a bit more adventurous to explore? Let's find a dark cave to get you in, huh?
Krk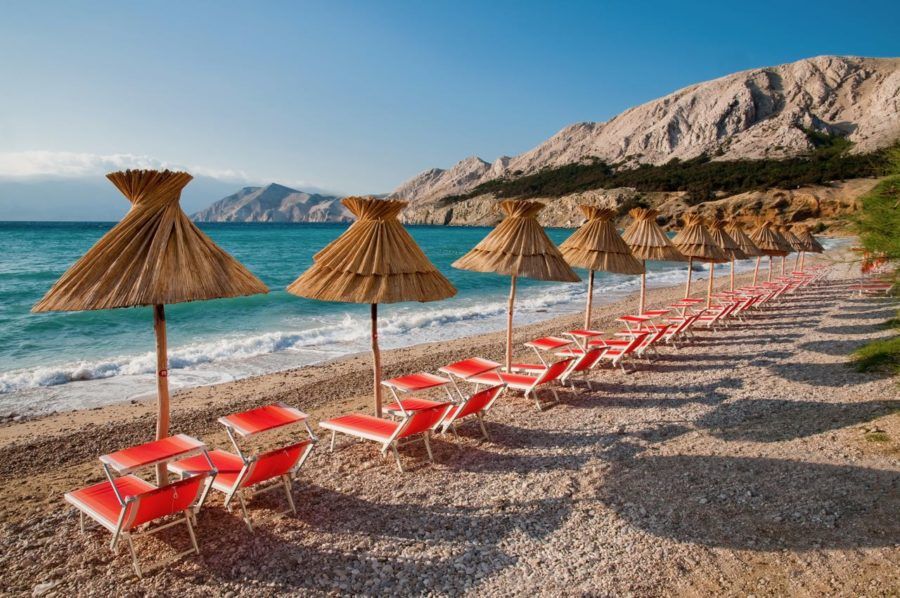 One of the most popular dive centers is located in Krk, and there are around 30 different dive spots to explore. This is why Krk is a very popular location for avid scuba divers and snorkelers.
You need to have basic scuba certification and should check what requirements or regulations are required by the dive center, but beyond that, be prepared to have a day of fun! Here, you can explore some of Croatia's oldest underwater artifacts, and with so many dive sites, it might be hard to choose!
Hvar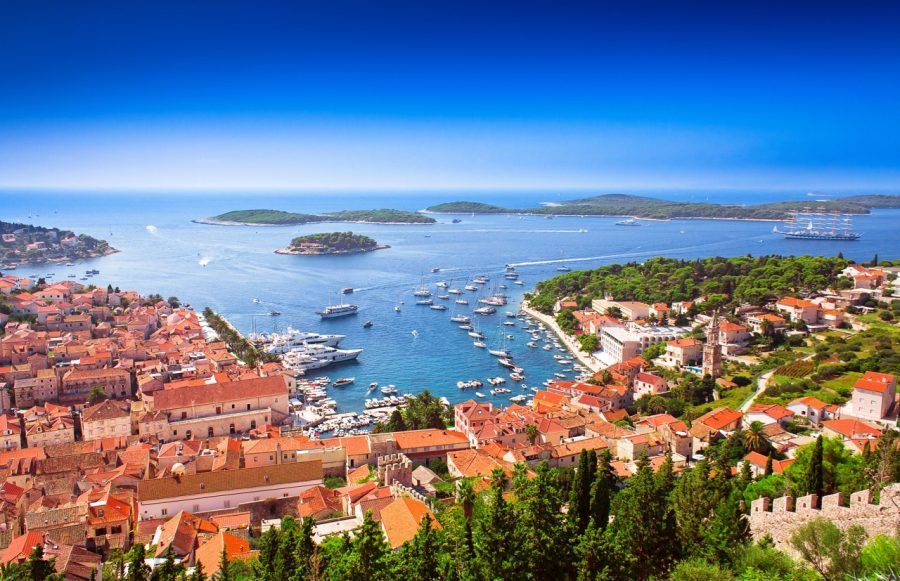 The island of Hvar is both a popular dive site and a tourist hotspot on land. Here you can explore a lot of the natural wonders that Croatia has to offer, as well as exploring the 15 marked diving spots that are less than an hour's ride from the diving base itself. This means you get a full day of scuba activity and underwater exploration.
Check out our favorite places to stay on Hvar Island here!
Margarina Reef, Susak
Less experienced divers will find this the place to be. Located close to Losinj, the reef is very shallow, in just 5 meters of sea. However, a deeper canyon goes down to 17 meters, so simply don't venture too far out if you're not the best swimmer.
Premuda
Just west of Pag lies the island of Premuda, with its underwater 'cathedral.' As the light shimmers into the holes and the inner cave, some say it appears like a stained-glass window, as well as a wreck which is deeper down (at 67 meters).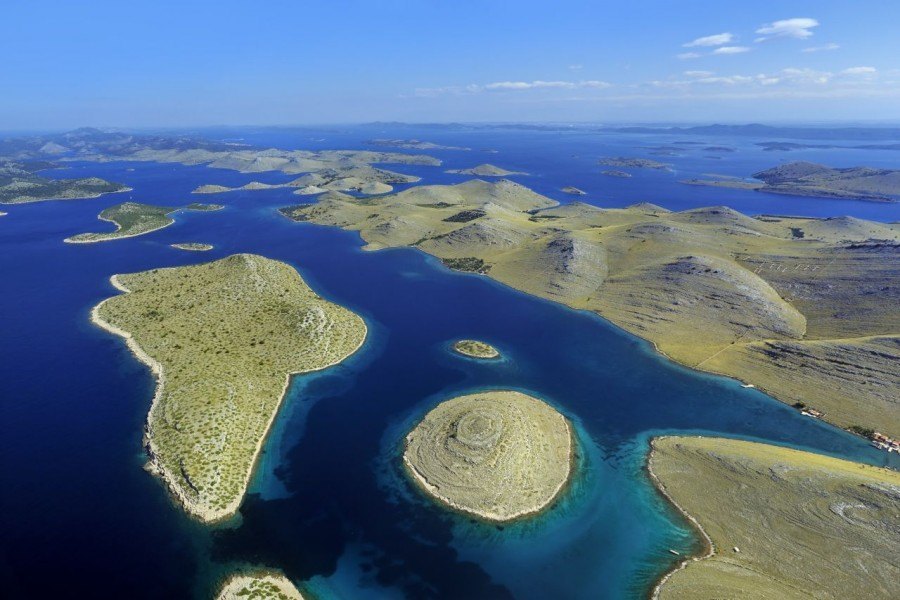 The Kornati Islands themselves are stunningly beautiful, but as you head to the south, you will find the diving site of Rasip. This is a deep wall that drops to around 65 meters and is packed with various brightly colored sponges, corals, and a huge range of different types of fish.
Lucice Bay, Brac
Here, you will find a huge underwater cave packed with stalagmites and stalactites, as well as various corals and sponges. One cave is 37 meters, while the other is 42 meters, so take your pick!
Bisevo Grotto/Blue Grotto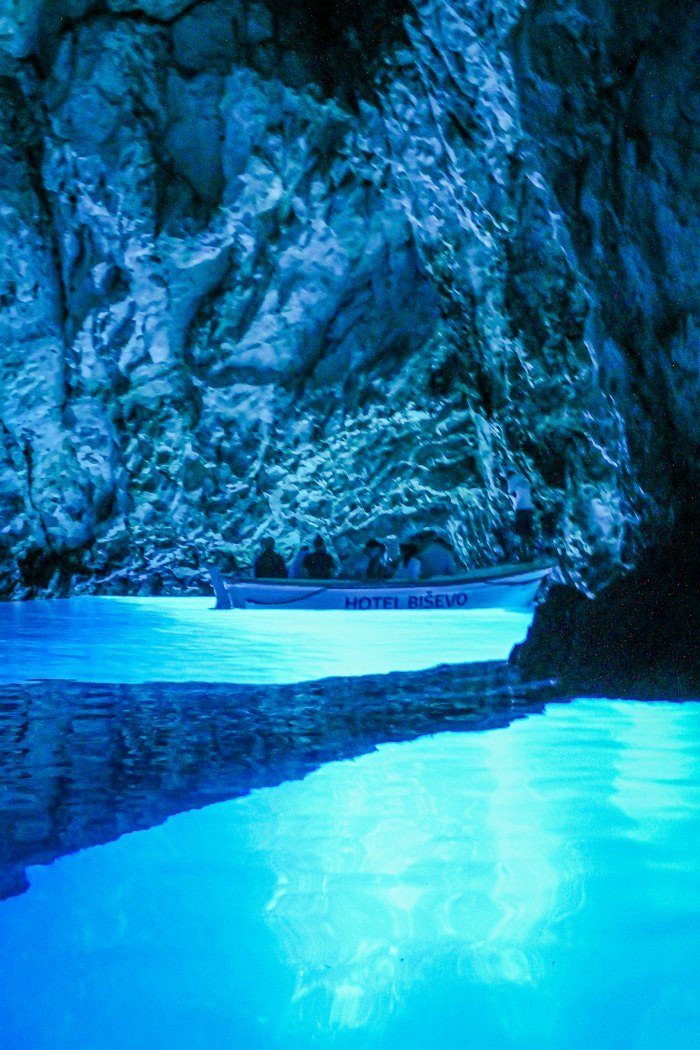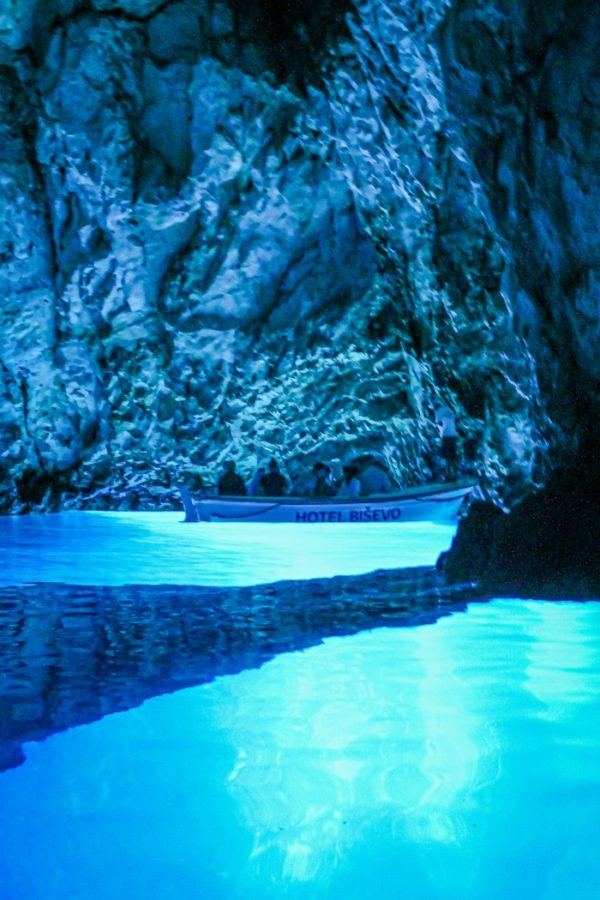 Located close to Vis Island, you will find the Blue Grotto, which is one of the most popular sites around. You will enter the chamber and dive down further, which will take you to a wall lined with sponges, small caves, and countless varieties of fish.
Best Sandy Beaches In Croatia
Aside from popular Dubrovnik, the Adriatic coastline is teeming with fantastic beaches to enjoy, no matter who you're traveling with, when you're going, and what you're going for. But, if you're traveling with kids in Croatia, there's no denying that building a sandcastle or two is the ideal pastime, and for that, you need sand; pebbles simply don't do the job!
If you're looking for fun sandy beaches in Croatia, here is a full list. But below are a few to get you started.
Lopar Beach, Island Of Rab
Situated on Rab's beautiful island, just off the north coast of the mainland, you will find Lopar Beach. This is a popular choice, especially during the peak summer months of July and August, when you will find crowds in abundance. This shouldn't put you off, as you will find your spot on the fine, white sand if you get there early enough.
Bačvice Beach, Split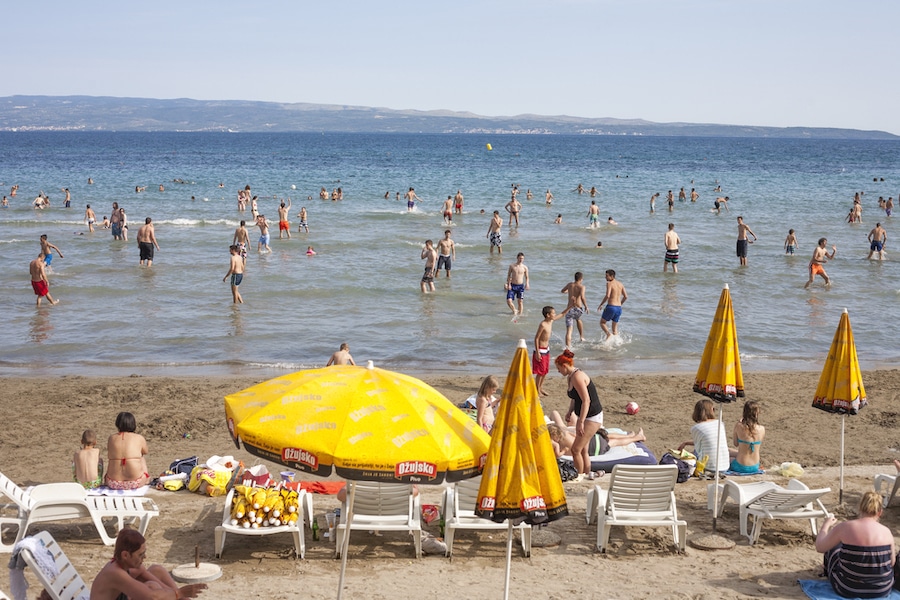 Found right in Split's city center is one of the most well-known beaches in Croatia.
Grebisce Beach, Hvar Island
Hvar's best sandy beach for families is Grebisce, which is located on the north side of the Jelsa Harbour.
Sakarun Beach, Dugi Otok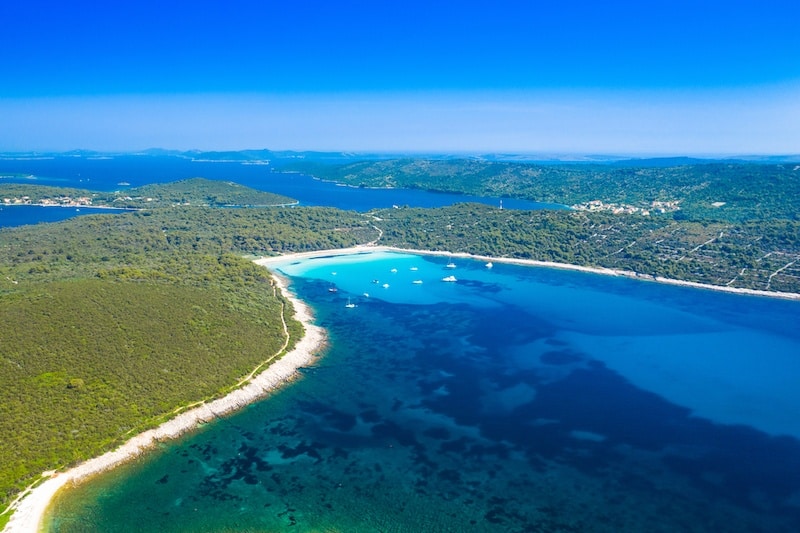 If you're looking for a beach that looks like paradise, your search is now over! Clear, calm water, without major crowds, it all adds up to a perfect family choice. The smaller beaches and bays around Sakarun are fun to explore with the family. Put simply, this is one of the most famous beaches on Dugi Otok and in the Zadar Region.
Saplunara Beach, Mljet
This is undoubtedly a hidden gem! Many of Croatia's beaches are slowly succumbing to mass tourism. However, this one has managed to remain totally untouched.
Velika Plaza, Omiš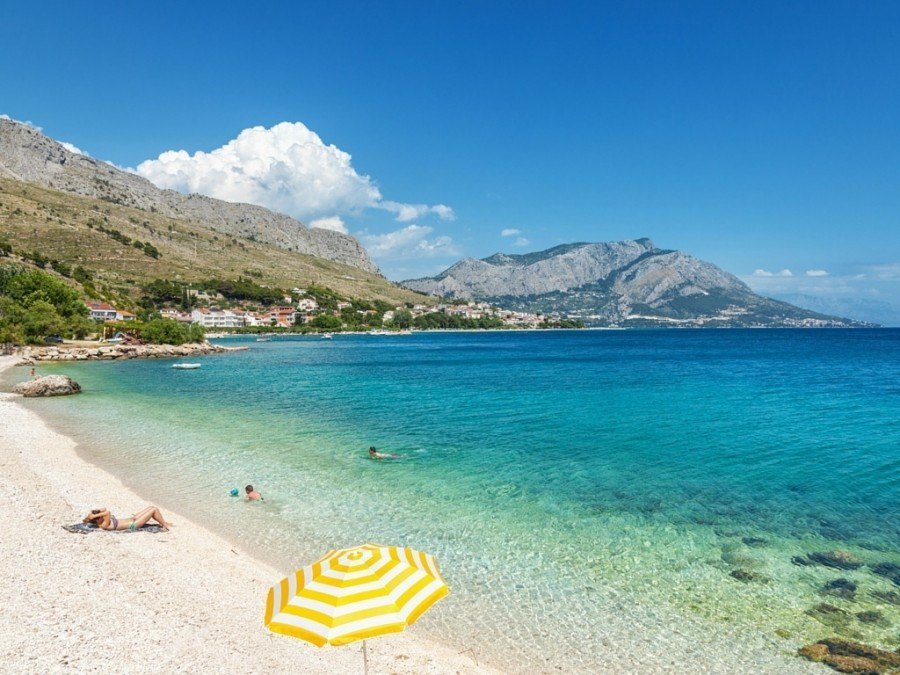 Omiš is a large town with several sandy beaches to choose from, yet Velika Plaza is the main beach in town, making it the easiest to get to and the largest.
Vela Przina Beach, Korčula
The only problem with famous beaches is that they tend to get a little crowded during the peak months. The answer? Simple really, get there early enough and make a day of it.
Bay

Lovrečina, Brač

Tucked along the island of Brač's northern shores, you will find a little cove known as Bay Lovrečina. Here, waters are shallow, azure, and clear, the sun is plentiful, and nearby pines provide shade. We suggest you try your hand at Picigin. It's an ideal location for this traditional Croatian water game!
Queens Beach, Nin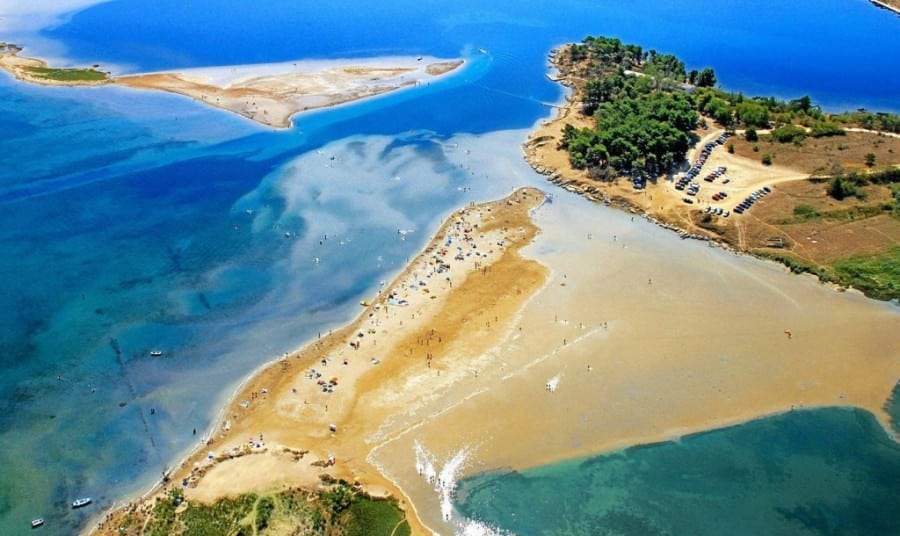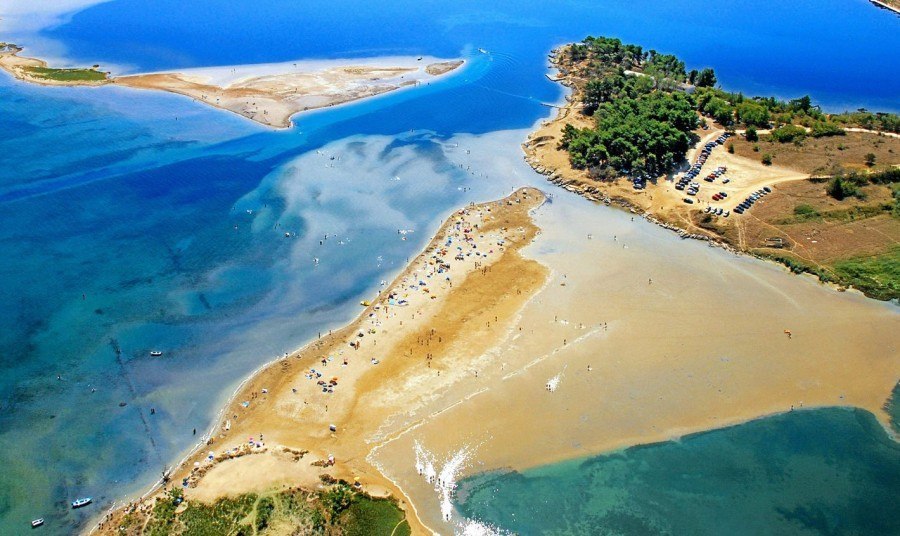 There are many sandy beaches in the Zadar-Nin area, but this one is probably the best. The waters around this beach change regularly, depending on the wind and weather, which makes for a fantastic sandcastle building! There is also plenty of room for running free in total safety, which is always a must when you're having a family beach day.
What do you think? Can you find a place for snorkeling in Croatia or a kick-ass spot to dive in Croatia to enjoy?
Other Activities To Try In Croatia
Share