Things To Do On Pag Island
I am told that Pag Island was once home to an extensive forest before Venetian overlords exploited that natural resource. I don't know if that is true, but, indeed, Pag Island is merely a rocky limestone outcropping in the Adriatic Sea. However, to dismiss this location based on its treeless landscape would be a mistake.
During the summer months of July and August, parts of Pag Island transform into a giant, riotous beach party, so we've found you some family-friendly activities. Despite those rowdy parties, Pag is still one of the most family-friendly islands in the Zadar Region. At other times of the year, this is a quiet destination known for its culinary delicacies, such as Paški sir, a type of salted goat cheese and freshly harvested salt. Pag Island is also known for intricate lacework that is still handmade by the inhabitants.
Pag Island is also home to the first Croatian wind farm, which has been in operation for the past ten years, and visitors to this sunny spot will undoubtedly find plenty to see and do. We recommend you rent a car and check out these ideas:
The Lace Museum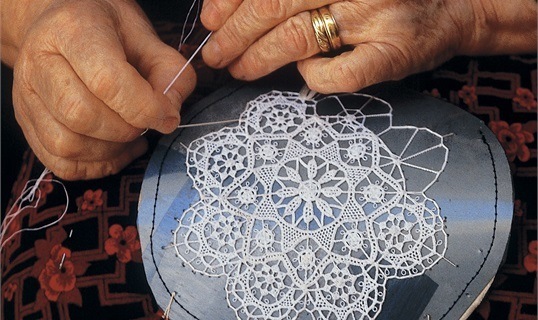 The village of Pag is well known for its incredible lacework, adorned emperors and noblewomen to the common folk. Lace was used initially to make ecclesiastical garments or ornaments for clothing and tablecloths. Lace-making in Croatia began during the Renaissance period when it spread throughout Europe and the Mediterranean. The work is so important to the Croatian culture UNESCO inscribed it on the UNESCO Intangible Cultural Heritage List in 2009.
In the Ducal Palace (Kneževa Palača), this tiny museum was created to illustrate the history of this handicraft and provide examples of the best workmanship. Thus, it makes a good stop for those who have been rained out at the beach or those who are considering purchasing lace as a beautiful souvenir on their visit. After all, it's best to know what the genuine article looks like because otherwise, what seems like a good bargain could prove a very costly mistake.
Address: Trg Kralja Krešimira IV | Open: 8 am to 11 pm Jun-Sep |Cost: 10 HRK
Sirana Gligora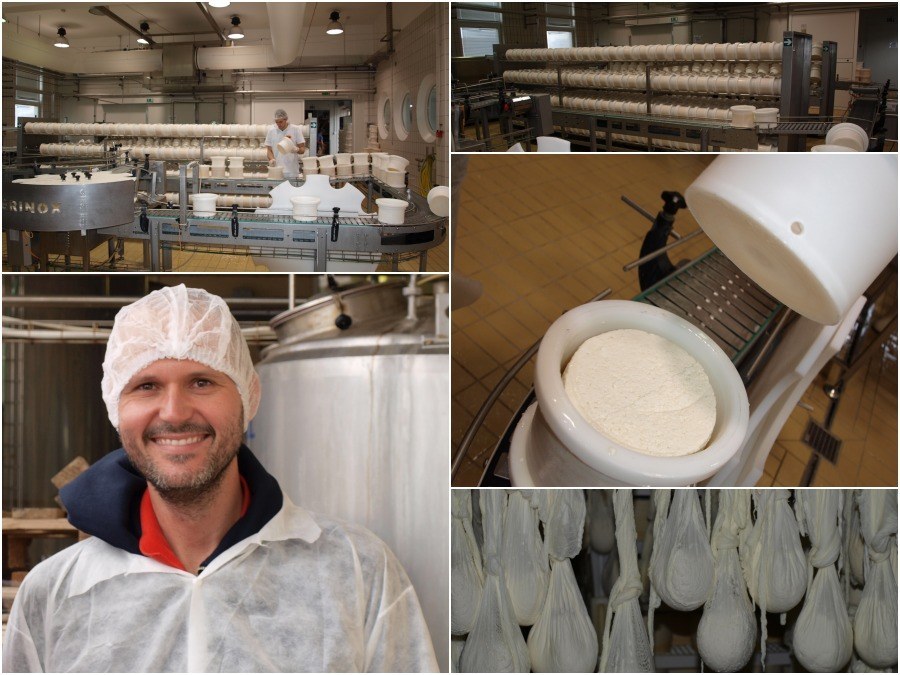 The award-winning products found at this squeaky clean cheese factory are made as they have been for centuries. This business makes some of the island's tastiest creations using sheep's milk from neighboring farms and traditional techniques. It is an ideal destination for rainy or chilly days when visiting the beach isn't an option.
We enjoyed a tour earlier a few years ago and did not want to leave. The staff was super friendly the tour costs just 60 Kuna (only €7). The guide gives you a detailed overview of the work that goes into creating their specialty cheeses, such as Paški sir and Zigljen, and you can see the team hard at work – and the cheese maturing. Just don't touch them! You can purchase more in the factory's cheese shop if you enjoy what you sample.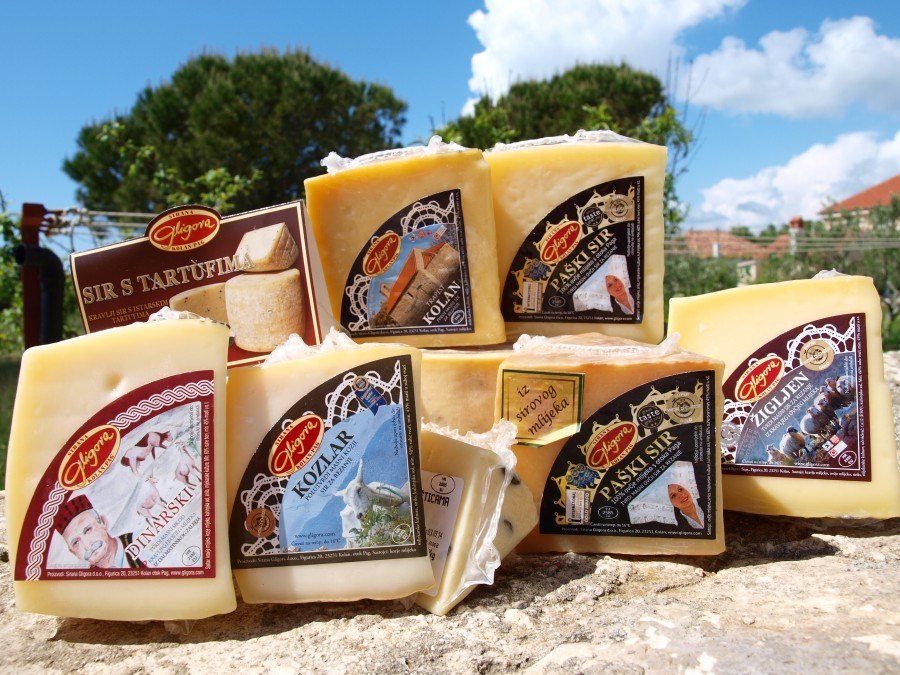 Local Tip: If you love cheese, you can sample this award-winning cheese and varieties across the country's annual festival on Pag.
Address: Figurica 20, 23251 Kolan | Open: Mon-Sat from 7:00 am till 3:00 pm |Cost: 60 HRK
Olive Gardens of Lun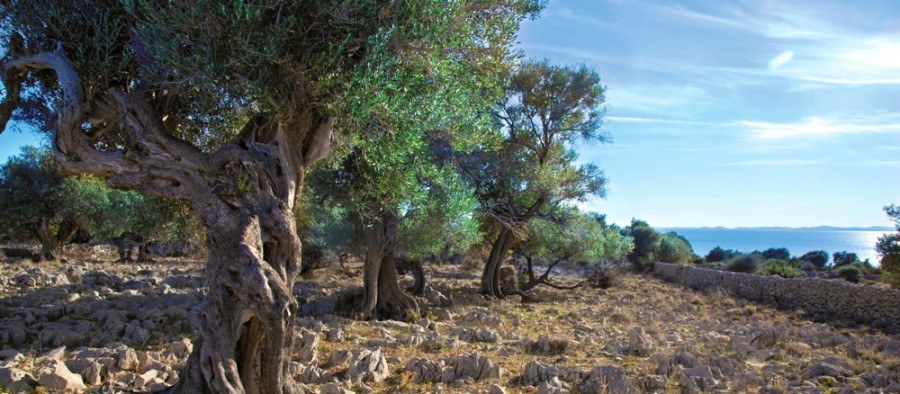 Thanks to the local government securing funds from the European Union to protect the 80,000 beautifully gnarled olives against development, the grove is a protected site. In the 24 hectares that make up the garden, the most important specimens are the 15,000 wild olive trees that can be found interspersed among the other trees whose average age is 1,200 years old.
These trees are the last of their kind in the region to be still left in their natural state. On arrival, head to the tourist center to find out more info, as all of the information I could find online was in Croatian. There is a highly informative guided tour of the site, which can be done either on foot (2 hours) or by golf cart (45 minutes) for a fee. Or, you can wander the trails on your own for free. On arrival, h
Simuni Beach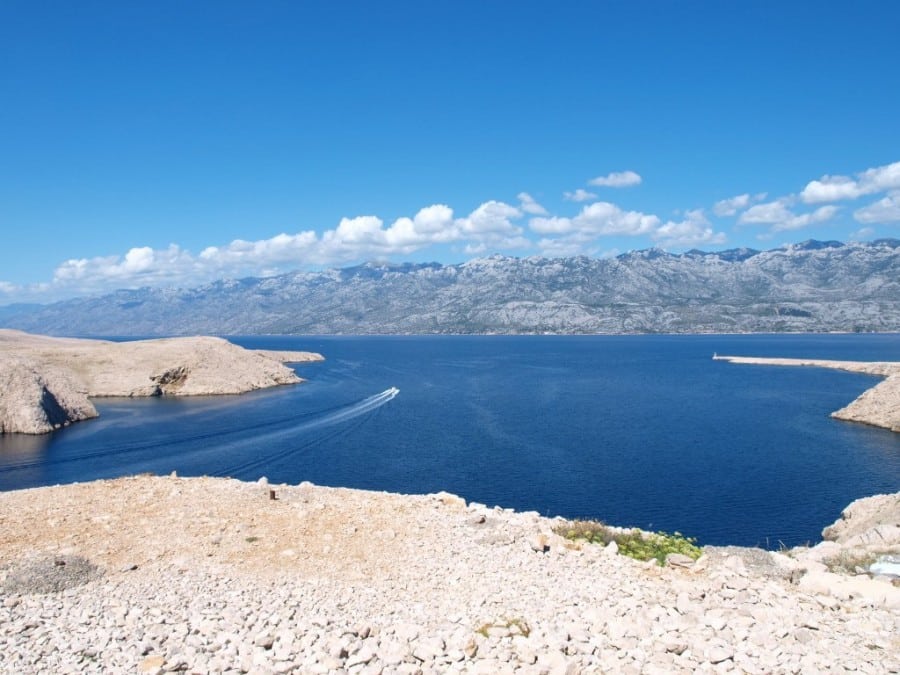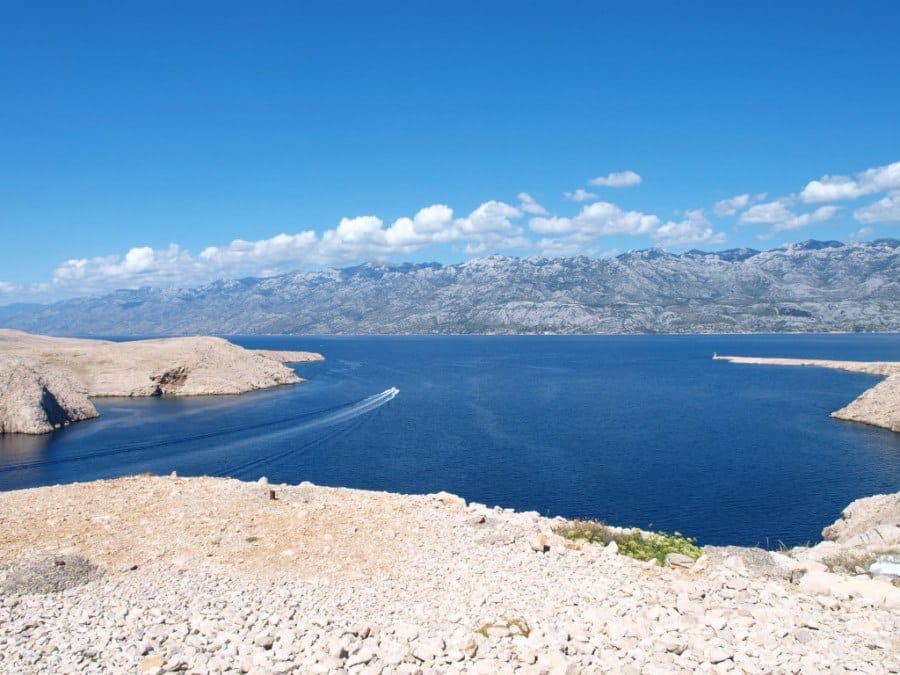 Like most beaches in Croatia, this beach is home to sparkling crystal waters and rocky shores. It also has trees that provide shade that guests can either rest under or string up their hammocks. Though it is not hard to reach, the somewhat isolated location of Simuni Beach allows it to be less crowded than other spots, even during the high season. Activities here include the typical beach pastimes of swimming and sunbathing, but jet-ski and paddleboat rentals are also available. Parking at this spot is free, and the adjacent campsite has complimentary Wi-Fi.
Robinzon Tours
Several stops are made during the leisurely boat cruise so participants can snorkel, visit otherwise inaccessible beaches, and see the local cave formations. Along the way, travelers can feel free to sunbathe on the boat's open upper deck. Those coming on this journey are also provided with a midday meal that includes grilled mackerel or chicken, bread, and vegetables, as well as plenty of wine, juice, and rakija. Your family will think it's well worth the small money to enjoy this family day out.
Friends tell me that the owner and his family are all exceptionally friendly and go out of their way to make the experience pleasant. The seven-hour tour lasts from 9:30 am to 6:30 pm and costs about USD 42 (€33).
Where To Find Pag Accommodation
Family-friendly suggestions include:
Another option to consider is investing in a toddler travel bed to ensure your little one always has a safe place to sleep, no matter what hotel you choose.
Also, On Pag Island
Not exactly family-oriented, but worth a mention is Hotel Boskinac for a fancy meal if you can leave the kids behind with the grandparents for the day. Also, Zrce Beach, where I bungee jumped for the young party animals you may know in your family.
We'll return to Pag when things get warmer next summer and keep adding to this list. Until then, what would be your top picks for something to do on Pag Island?
Share