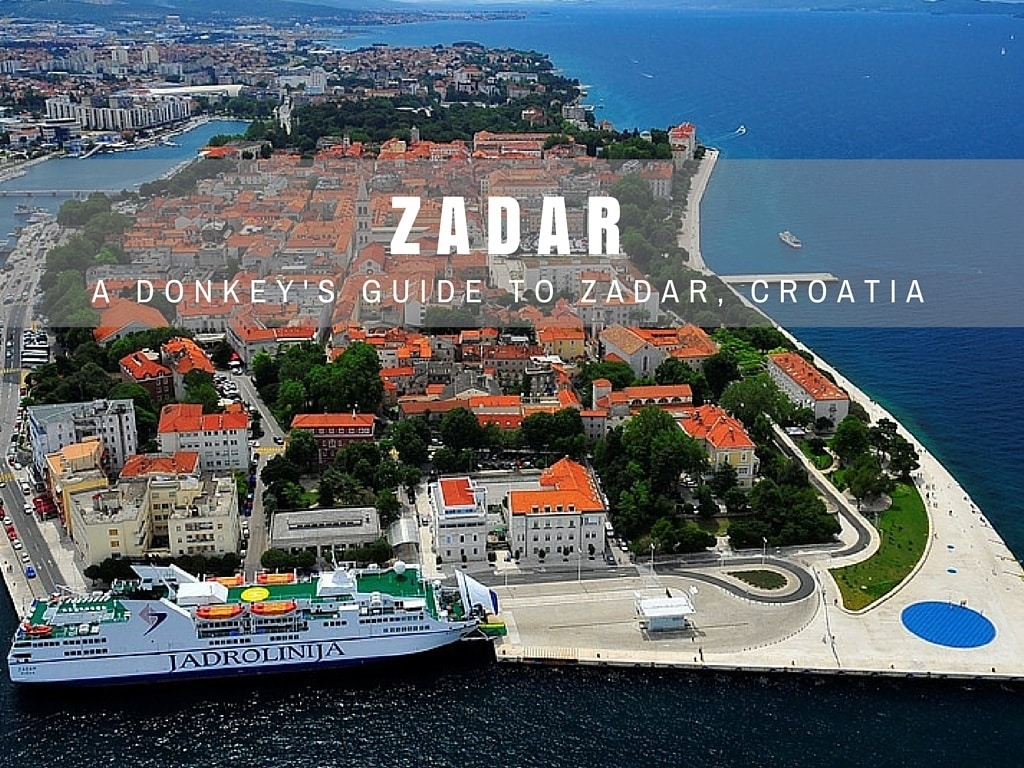 Zadar Travel Blog: Things to do in Zadar
Zadar isn't as well known as its coastal neighbors like Split or the famed walled city of Dubrovnik or the capital Zagreb. In the past, it has been overlooked as a destination by many people traveling to Croatia, but that's now changing. And, let me tell you that this ancient seaside city is jam packed with incredible sights – I know as it's my new hometown!
Zadar is the second largest city in Dalmatia, and one of the oldest continuously inhabited cities in Europe and I'm ashamed to admit, that after living in Zadar for so many years that I myself, have overlooked Croatia's 5th biggest city on our travel blog *slaps forehead*.
What was I thinking?
I was too busy exploring the rest of Croatia and paid no attention to one of the best Croatian cities to visit. Well, enough is enough. It's time to share with you my hometown of Zadar and give her a moment to shine on Chasing the Donkey. This is our guide on the things to do in Zadar, what to see in Zadar including all the Zadar attractions and suggestions on where to lay your head after all of the sightseeing. Warning: this post is long…very long….

Things to do in Zadar
The Sea Organ
One of the best Zadar attractions is the sea organ. The magic that is the Sea Organ, known as the Morske orgulje in Croatian is mesmerizing. Okay, it's not magic, the music actually comes from the waves. The waves push air through 35 underwater pipes stretching across 70 meters, and the sound pops-up all along the promenade, known as the Riva.
Now, I know I said it was an organ, and it is, just don't think you can make a song request or even expect to hear anything you'll recognize. Because it's nature, the notes played are a touch haunting, very enchanting but always relaxing.
The sea organ, created by Croatian architect Nikola Bašićis is a harmonious mix of modern design and nature. It's an area you can enjoy all year round. Take a seat on the broad marble steps that flank the water or along the long rows of bench seating.
We always love taking our friends to see the Sea Organ – it never ceases to amaze our visitors. On a hot summers day, we pack towels because inevitably this happens…
[espro-slider id=19309]
Being one of the major Zadar attractions, the Sea Organ is busiest at sunset, with hordes of photographers and sun gazers waiting to see one of the famous sunsets.This is definitely one of the things to see in Zadar.

Local Tips: Head to the sea organ at least half-hour before the sun is scheduled to vanish into the horizon to claim your front row seat or even better come to Zadar in Autumn and Spring when there are fewer tourists.
And, we recommend you get an ice-cream from Slasticarna Donat, it's the best ice cream in town. Now, I can't recommend you a flavor as there are far too many to choose from. I can only suggest you close your eyes and point and take what you get. Once you have your ice cream, you can sit along the steps and enjoy the show.
Greeting to the Sun
After you've watched the sunset, turn to your right, and just next door is a solar powered work of art that explodes with an array of brightly colored lights – The Greeting to the Sun. Tap dance, tip-toe or waltz across its glass surface as it changes hues.
The Greeting to the Sun consists of three hundred multi-layer glass plates in the shape of a circle 22 meters in diameter. It is conceived as a spatial installation in the form of an amphitheater surrounded by stone blocks with a presentation of all Solar System planets and their orbits.
This light display is one of many great family activities when traveling with children in Croatia. The same artist that created the sea organ created the greeting to the sun, and once again created something uber cool.
The are quite a few museums in Zadar, and this is one of our favorites. Head to the church of St Mary's, and then turn left. There you'll see a small door selling tickets. This museum with priceless treasures has been preserved by the Benedictine nuns and has been since WWII.
The priceless treasures are so well maintained for items that are centuries-old. Of particular note are fabrics embroidered with golden threads made by local nuns, crowns and a set of hands enclosed in gold of several saints.
Museum of Ancient Glass
One of our other favorite museums in Zadar is this one. This Museum is home to numerous glass artifacts, some of them dating as far back as the 1st century and others that were created far more recently. 
Demonstrations in various glass working techniques, including bead making and glass blowing, are also held at this spot. Visitors can easily stroll the halls where additional exhibits detail such topics as the origins and history of glass.
A visit to the Ancient Museum of Glass in Zadar is a must do when visiting Zadar, and because the museum continuously organizes new events and houses temporary exhibitions, so even if you have been once – you can always go back for round two or three. 
St. Anastasia's Cathedral
Open only for worship rather than for tours, parts of this historical church building were constructed as early as the 3rd century. However, most travelers visit for the great views from the bell tower. Climbing this structure is a feat not for the faint of heart or the mobility impaired because the steps are very steep. Admission to the bell tower costs about $2.50 USD (€2 or 15 Kuna). Travelers should note that this portion of the site remains closed on Sundays and holidays.
St Anastasia's Cathedral was built in the 12th and 13th centuries, in the Romanesque style. Contained within the church is the sarcophagus St. Anastasia's.
Head up high to the viewing area. Once there you'll have panoramic views across the St. Donatus Church and Roman Forum as well as to the Velebit Mountains.
St. Donat's Church
Those who are interested in architecture will want to make their way over to this church because it is widely considered to be among the finest examples of Byzantine church architecture. 
The rounded interior is designed so that the light that falls into the sanctuary makes varied patterns at different times of the day. However, because the inside of the building is somewhat plainly decorated compared to the exterior, those who are not architecture enthusiasts may only want to view the building from the outside rather than venturing in.
Once night falls, during summer you can enjoy the sounds of the Musical Nights Festival, A classical music festival that runs from July to August each year, bringing the 9th century Saint Donatus Church and Roman Forum to life.
Archeological Museum
Found across the street from St. Donat's Church, this museum provides travelers with some background information on Croatia's history from prehistoric times to around the Middle Ages. The museum is very well organized, and most of the displays are accompanied by excellent English translations.
You will want to allow several hours for their visit. Museum admission typically costs around $5 USD (€4 or 30 Kuna) for adult visitors.
The Forum
The first time I visited the forum was when I was six years old. I remember skidding along the polished stone street, Kalelarga, and turning the corner at the Archeological museum and seeing the forum for the first time.
I was awestruck by the ancient ruins. Being a kid from Sydney, I had never seen anything like it before. It really got me thinking about the world, its many ancient sites. This is where I got my inspiration to travel.
The Forum in Zadar is located in the heart of the town where passersby can walk among the remains of the Romans.
Why not relax at one of the cafe's in the Forum and take in the history. The Forum was built from the 1st BC – 3rd AD and is located beside St. Donat's Church.

Local Tip: Look at the foundations of Saint Donat church, and you will see the remains of Roman structures that were recycled.
Narodni Trg (Peoples Square)
This square has been at the center of public life in Zadar for generations. Even today it's used as a meeting point and its a perfect place to enjoy a coffee at one of the many cafes. Sit down, relax and watch the world go by.
Local Tip: Krostula, the best bakery in Zadar is located 50m down Jurja Dalmatinca Street (this street joins the Narodni Trg). Grab yourself a pastry or perhaps a kremsnite before going for a coffee.
Foša Land Gate
People often ask me about things to see in Zadar. To me, no visit to Zadar is complete without taking a look (and photo) at the Land Gate located next to the port of Foša. Built by the Venetians in 1543, it served as the main entry into the city. There is an excellent example of the Venetian Republic Lion at the top of the gate.
Local Tip: Foša seafood restaurant, which is located in the Foša port, is a lush seafood restaurant.
Zadar Pijaca
The Zadar pijaca (market) has been operating since the middle ages and is quite large by Dalmatian standards. It's your typical market with fresh food and vegetables.
If you do go to the market, pick yourself up some famous Pag cheese (Paski Sir) from one of the local producers or try out the award winning Gligora cheese. If you do get to the pijaca be sure not to miss the peskarija (fish market).
This place has a wide variety of fish available and changes on a daily basis. If you're staying in Zadar and have a kitchen at your disposal, the Pijaca and Peskarija are where you can pick up everything you need to try and cook some Croatian recipes.
The Museum Of Illusions Zadar
This fascinating museum is where you can take a mind-blowing adventure where nothing is as it appears. At the museum your senses will be tested, your brain challenged, and most importantly you will have some fun.
You may have already heard about the one in Zagreb – but the one in Zadar is different. The Zadar Museum of Illusions brings many new exhibits including a bamboozling vortex tunnel, the first of this type in the region, a room of mirrors which distorts everything providing a unique perspective on reality, a room with a chair which changes the perception of the size of people and will have you scratching your head wondering what is going on.
As if that was not already enough fun, in the museum, you can defy gravity and walk on the wall of a room – just like Spiderman! And, for anyone wanting to test their brain, there are a number of didactic puzzles that will challenge even the sharpest of sharp minds.
The Sphinx
Yes, you read it right, there is a sphinx in Zadar. This sphinx, however, was not built by the Ancient Egyptians but a local artist named Giovani Smirich.
He had the Sphinx built in 1918 after the death of his wife as a memorial to her. Interestingly this sphinx is distinctly different to its Egyptian relatives in that it's made of concrete and it has fingers instead of paws. You'll find the Sphinx in the garden of Villa Attilia located in the bay of Maestral, which is in Brodarica.
It's quite a walk to get there so make sure you wear some comfy travel shoes.
Things to do in The Zadar Region – Day Trips From Zadar

Paklenica National Park
Paklenica National Park is about a 40-minute drive from Zadar. All you need to do is follow the signs to Starigrad Paklenica, which is where the entrance to the park is located. We recommend you do this as one of your day trips from Zadar. Paklenica National Park is utterly beautiful and really popular with climbers and hikers.
The park was established in 1949 and is Croatia's second oldest national park behind Plitvice Lakes National Park in Northern Dalmatia.
Paklenica National Park is 95 km2 and consists of two dolomite limestone canyons called Velika (big) Paklenica & Mala (small) Paklenica in the Velebit Mountains, which is Croatia's largest mountain range. Mrs. CtD is always saying that the Velebit often looks like a Hollywood backdrop on a clear day.
The park has around 150km of hiking trails, which if you have the legs for it, will ultimately take you up to the highest peak of Vaganski Vrh at 1757 meters. The mountains rise sharply from the sea, and while the park initially looks very rocky, you'll be surprised to find out that 75% of the national park is, in fact, forest, which is primarily Beech and Black Pine.
We enjoyed the photo jeep safari in Starigrad Paklenica – check it out. 
Nin
For another one of the many great day trips from Zadar, add the first capital of Croatia, Nin, to your list. It's only 15 km from Zadar, so the drive is short, or you can easily catch a bus.
The town of Nin has a long history, 3000 years, in fact, which is evident when you walk through the town. Nin town center is located on a small island in the middle of a shallow lagoon and is connected to the mainland by two stone bridges. Make sure you check out the Roman ruins including the mosaic tiles that were discovered, rub the Gregory of Nin's (ninski Grgur) toe for good luck, visit Solana Nin to learn how salt has been produced for centuries and don't forget to get a photo at the church of Saint Nicholas.
Benkovac Farmers Market
The Benkovac Farmers Market is held on the 10th of every month, and many locals make day trips from Zadar to get to this massive market. Benkovac market is all about locals picking up monthly supplies for rock bottom prices.
You can buy almost anything at this market, from livestock, food, clothes, and tractors. In fact a year or so ago Mrs. CtD tried to convince me to buy her a donkey. This market has basic facilities, so don't expect pretty cafe's and soy caramel cappuccinos to be available.
Don't leave without eating some spit roasted lamb. It's delicious!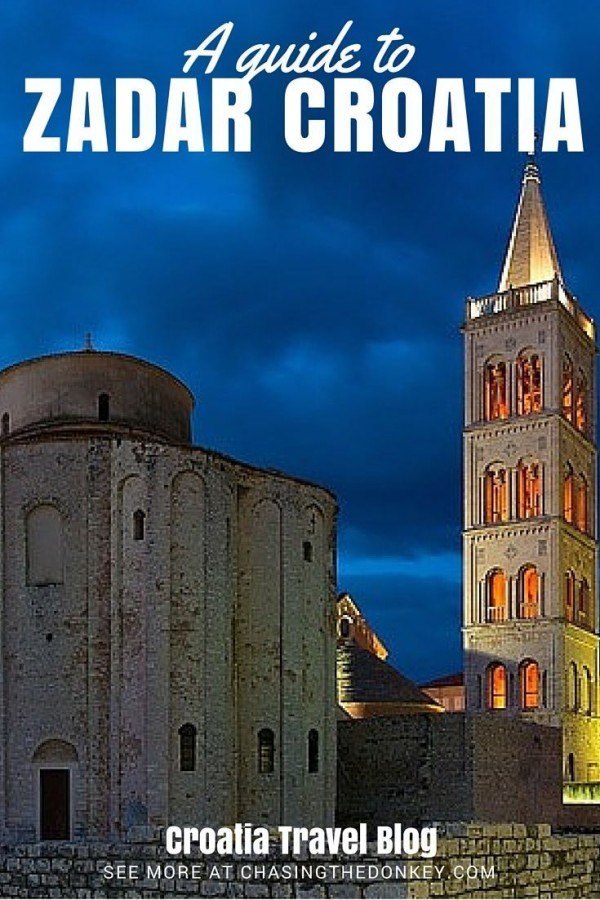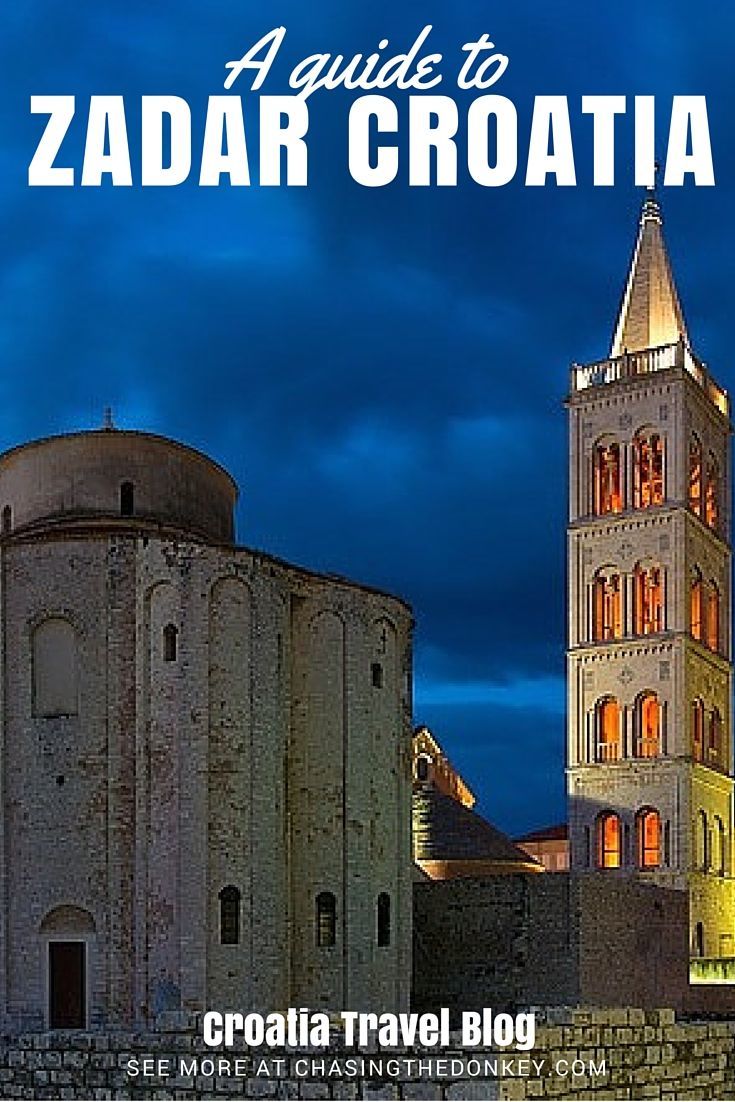 Kornati National Park
Stretching along the central part of the Croatian Adriatic, are the Kornati islands. If you're in Zadar, you absolutely have to go and see the Kornati Islands for yourself.
The Kornati Islands were declared a national park in 1980, and the park is approximately 220 km. It consists of 89 islands, islets, and reefs and is perfect for sailing or cruising. The islands are very barren and rocky with little vegetation on them.
The Adriatic sea is at her glorious best in the park and is crystal clear and perfect for swimming, snorkeling, and diving. Also, there are some cool remote restaurants scattered throughout the Kornati Islands which can only be reached by boat. One of the best restaurants is Konoba Opat.
Explore The Islands of Zadar
The Zadar archipelago has hundreds of islands most of which are not inhabited. The islands, sea, and coastline in this region are absolutely stunning and best seen by boat. Last summer we spent a week sailing through the Zadar Archipelago and had an incredible time.
One of the highlights was stopping at an islet between Molat and Silba and swimming in the crystal-clear waters of the Adriatic with no-one in sight. The Adriatic was ours for that moment in time.
If however, you don't have a boat, it's easy to take a ferry, as there are numerous ferries leaving daily making it easy for day trips from Zadar. The islands I would suggest are Dugi Otok, for Telašćica Nature Park, Ugljan, Pašman, Molat, Iz, or Ist.
Pag Island
Pag Island is perfect for Zadar day trips as its connected to the mainland by a bridge, so it's easy to reach. Pag island is famous for clubbing in Zrce, Pag Cheese (Paski sir), sheep and lace.
If you're young and into partying all night long than Zrce is the place for you. Through summer, they have clubs that operate 24/7. Aquarius and Papaya are the two big clubs, and throughout summer there are numerous events with the world's biggest DJ's playing.
We love Hideout festival and even run Hideout Transfers from our second business.
An absolute must try – Pag cheese (Paski Sir).
It's a sheep's milk cheese and what makes it so good is the milk that comes from the Pag ewe's. They live on a diet of wild grass and herbs, and this imparts a unique flavor to the milk and in turn the cheese.
You can try the cheese at roadside stalls from local producers or go to Kolan to the do a factory tour at the award-winning Gligora Dairy like we did – afterward head to the tasting room and try the wide variety of cheeses they have on offer.
Telašćica Nature Park
Telašćica Nature Park is located on Dugi Otok and consists of 13 islands, islets, and reefs and is a popular destination for boat enthusiasts and day trips from Zadar. Telašćica Nature Park is known for its massive cliffs that plunge into the Adriatic and the unique Salt Lake Mir, which is said to have curative properties.
We have been to Telašćica many times, and it's a great day trip. We love swimming and snorkeling in the crystal clear bay. Oh, and I have to give a special mention to the local donkeys that wander the park who are extremely friendly!
Asseria
A few kilometers from Benkovac, are the remains of the ancient town of Asseria.
This town was built by the Liburnians and then later taken over by the Romans and was an important position on the route between present day Zadar and Split as well as other municipalities in the region. The remains are 600m by 150m, and much of the site is yet to be excavated however there is still plenty to see with the three meter thick ramparts and cippi (liburnian carved tombstones).
Rafting Kayaking the Zrmanja and Krupa Rivers
We always recommend rafting or kayaking along Croatia's most beautiful rivers in crystal clear waters.
They're surrounded by a karst canyon that makes it easy on the eyes as well as fun!  Almost much anyone can do this activity as it requires no experience. This is definitely a family activity in Croatia with kids. Rafting will get you up close and personal with nature, and you can even go swimming under the Krupa waterfalls.
Other Zadar Day Trips
Zadar is booming with options, biking trips, skydiving, and kayaking just to name a few. Here are just a few more ideas.
Best Zadar Beaches
Kolovare Beach
Kolovare is a public beach in Zadar.
This Zadar beach is clean (Blue Flag status to be exact!) and has all the facilities you'll need – showers, toilets, changing stalls, lounge chairs and beautiful pine woods that provide excellent shade when the sun gets toasty
For families with children or teens, this beach is ideal as the offerings of watersport and other activities are endless. Get your kiddos excited with a game of beach volleyball or ping pong, a chance to parasail or ride water bikes, or even take a short cruise on a yacht or catamaran. Plus, given its proximity to the old town, you have all the restaurants, bars and shopping still at your fingertips.
Borik Beach
Borik beach is located 4 kilometers from the old town of Zadar and buses can be conveniently used as transport to and from its sandy/pebble shores. It's part of the Falkensteiner Resort
It's part of the Falkensteiner Resort Borik which really has a family holiday vibe and is a favorite Zadar beach. They have geared the beach, so there is loads of entertainment for the children and the beach itself is shallow with a sandy bottom. The beach also has all the facilities you'll need for a day out – food & drink, toilets, changing stalls and showers in case you want to wash the sandy sea from your skin before dinner in town.
Diklo Beach
Further west from Borik you will find Diklo.
Diklo has a few beaches that are all pebbly. Scattered along the way visitors will find cafe's, restaurants and various vendors selling food and drink. This area of the seashore is less touristy than Borik and visitors love the relaxed, quiet vibe of the area.
The waterfront is clean, making it great for families on holiday. The area is also known for hosting many sporting events in the Zadar region, making it an excellent place for those looking to participate in a few water-sport activities while in Croatia.
Best Zadar Beaches – Zadar Region

Petrćane Beach
Petrćane is a beautiful village located between Nin and Zadar.
The village has a stunning harbor and boasts multiple pebble and concrete beaches for visitors to enjoy. Once in the water, sandy floors can be found, making these great beaches for families. The waterfronts along this village are also perfect for those seeking recreational sport on holiday.
Complete with restaurants, hotels, and ways to easily travel to Zadar for additional cultural sightseeing, the village of Petrćane itself has become a tourist destination that visitors choose as their home base when exploring the Zadar region. This is one my favorite Zadar beaches.
Queens Beach Nin
We can't leave the famous sandy Queens Beach of Nin off our list.
This 3km stretch of sand found near the town of Nin runs along the Privlaka peninsula and is known to be one of the most beautiful beaches in the world. It is an excellent beach for families with small children as the beach has been awarded the Blue Flag status for cleanliness, the waters are shallow, and the sand is ready for castle building.
If you are looking for something a bit more unique to do while visiting Queens Beach, go kite surfing or find the peloids of Nin to apply to your skin – a healthy mud that is known the world over for it's great benefits for skin and other ailments. In summer lots of people use this Zadar Beach, so get in early and grab your spot.
Zaton Beach
Zaton Beach is quite possibly one of the largest beaches in the Zadar region and another with the desired Blue Flag status.
You will find these sandy/pebble shores just west of Zadar. Beach day equipment is available for rent, including scooters, and both bar and food choices are close by for those in need of refreshment.
This beach is part of the famous Zaton Holiday Resort, which has received excellent reviews from families with children, and the use of the resorts nearby pools and slides is available. This Zadar beach is definitely one for the family.
Pisak and Kulin Riviera
Pisak and Kulin are beautiful natural pebble beaches located on the Starigrad Paklenica Riviera shore, just northwest of Zadar.
If your holiday plans include visiting Paklenica National Park for a few days, a stop at these beaches is worth considering. The beaches are known for being family friendly, and Kulin is one of the top ten beaches of the Adriatic while Pisak is known for its crystal clear waters.
The area along the Riviera, at the foot of the Velebit mountains, provides stunning natural beauty along with shade from pine and beech trees. If you're in Paklenica, this is the Zadar beach for you.
Sakarun Beach
Leave the city behind with a day at Sakarun Beach.
20 miles west of Sali on Dugi Otok, this pebble/sand beach is one of the most beautiful in the region and arguably Croatia. Shallow waters bring warmer sea temperatures along with the opportunity to walk far out into the bay. Grab your snorkel gear and a towel to spend the day here.
Cocktails and bites to eat are available at two locations along the shore, and a train also makes a stop here should you need public transport. This Zadar beach is just stunning.
Zadar Accommodation
If you're looking for a hotel in Zadar or any other Zadar accommodation, read ahead as we have selected the best in each category for you to choose from.
Zadar Hostels
Zadar Apartments
Add apartments to your list of where to stay in Zadar. Apartments are hit and miss – so do your research. Find vacation rentals through places like Booking.com, or you can take a more personal route and use an Airbnb host. Hosts are helpful and will give you local info, like – where to eat. Use this link to get a credit when you join Airbnb.
Other cheap Zadar apartments for rent can also be found when you arrive – there are just that many!
Brand New Apartment
A beautiful new stylish and modern two bedroom apartment with lounge, kitchen, dining and laundry. Great location with views of the sea, the Old Town and neighbouring islands. Centrally located within easy walking distance to archaelogical monuments. This apartment sleeps 4 and is ver close to the Zadar Pedestrian bridge into the old town.
Check Availability For Your Dates
Grand 100 sqm Apartment
If you need a little more space and like a touch of luxury head for the Grand 100sq waterfront apartment! You'll get panoramic views over the Old Town, Adriatic Sea and Marina. In the perfect location this luxurious apartment offers a large living area with leather sofa, dining table, fully equipped kitchen and king size beds.
Check Availability For Your Dates
.
Central Palace Apartment
A private accommodation in the heart of Old Town Zadar, this apartment offers sleeping for up to 4 in a modernly decorated space. If looking for a home away from home, this quaint apartment is full of great features.The beautiful, sandy, Kolovare beach is just a short walk away as are the ferry port, Sea Organ, Greeting to the Sun and other fabulous bars, restaurants and a market in the Old Town Zadar neighborhood. Air-conditioning, free Wi-Fi, washing machine, flat-screen TV and a fully equipped kitchen (dishwasher and all!) are available for guest use.
Check Availability For Central Palace Zadar
Apartments Vila 4M
For an escape from the city, Apartments Vila 4M are an idyllic option. Located in the cove of the little village of Miletici (right between Zadar and Pag), enjoy a relaxed, seaside vibe from the comfort of your private lodging. Various suites are available, all for 2-4 people. Sip coffee from your sea view balcony while watching the sunrise over a pebble-beach just a few meters away or mix up a cocktail in your kitchen niche before watching boats dock along the pier. Free Wi-Fi and air-conditioning are available as well as a local grocery store and restaurant for dining options.
Check Availability For Vila 4M
Luxurious 5-Star Zadar Hotels
Hotel Falkensteiner Iadera
If you love luxury and opulence along with the lure of the gorgeous dark-blue waters of the Adriatic Sea and a sparkling plunge pool, Hotel Falkensteiner Iadera is just what you need. The Zadar region got a whole lot sexier with the addition of the Falkensteiner Hotel & Spa Iadera a few years ago when it opened on the private peninsula of Punta Skala in Petrčane. Enjoy dramatic views of islands across the sea and the grand Velebit mountain range standing tall from behind while staying in the hotel's various rooms and suites. Each room comes decked out with a mini bar, bathrobe & slippers, and flat-screen TV. Enjoy breakfast, lunch or dinner at some excellent restaurants serving up Adriatic cuisine and Dalmatian specialties, or order room service to enjoy from the comfort of your bed. For extra indulgence, book some time in the spa, which has an intimate feel, massages that will make you want to stay for hours.
Local Tip: We suggest a Junior Sea Side Suite: you won't regret the extra expense. If you enjoy spa time, the Hamam Treatment is top notch. Read about our experience here.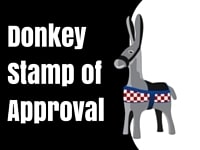 Falkensteiner Hotel & Spa Iadera
Pure Luxury in Zadar
For a touch of luxury and something, a little left of center, spend your vacation in a converted Lighthouse on the island of Vir.
4-Star Zadar Hotels
Falkensteiner Family Hotel Diadora
Located in Petrcane, Family Hotel Diadora offers a truly unique lodging experience for families. If you are traveling with little ones (even babies) keep reading! Diadora excels in combining resort-style options that allow adults to relax to the fullest and children to play to their heart's content. Kids can explore Falky-Land, an indoor and outdoor children's world along with splashing around in the children's water-world and Falky-Spa, which includes a baby paddling pool. Childcare/babysitting and entertainment are available as well as baby equipment and tons of fun TV, disco, teenager and theater rooms to explore. After dropping your little swimmers off at swim lessons, adults can indulge in a treatment at the Acquapura Spa on-site or take a steam bath and a dip in one of the four on-site pools. Restaurant and bar service are available on site, and food can be enjoyed from the comfort of your modern designed room should that be more your style. You will not get a better family friendly hotel in Zadar than this.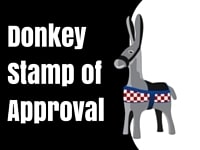 Falkensteiner Family Hotel Diadora
Croatia's Best Family Hotel
Hotel Bastion
Built on the remains of the medieval fortress "Kastela," Hotel Bastion is a boutique hotel of style and culture. As a TripAdvisor's Traveler's Choice and Certificate of Excellence winner, this Zadar hotel stands out among others in the area. Stay in one of the 28 luxurious rooms, each equipped with smart-room technology. Use free Wi-Fi in the hotel's aperitif bar, restaurant or on the terraces or just disconnect for a while and take in the magnificent views of the city. Cocktails, tea, and coffee along with Mediterranean cuisine can be enjoyed on-site after spending an afternoon in the hotel's spa, sauna, and relaxation zones. Guests also will benefit from the convenience of location and the opportunity to catch one of Zadar's stunning sunsets by walking just a few steps to find the beautiful Sea Organ and the Greeting to the Sun.
Check Availability For Your Dates
Art Hotel Kalelarga
As the name suggests, Art Hotel Kalelarga is a modern, chic, art design hotel located on the most famous street in Zadar – Kalelarga. You will feel pampered in luxury while staying in one of the hotels ten rooms, each designed with the concept that functionality, color, shape, and stone can all co-exist. The stone found in the rooms is meant to resemble that of Kalelarga street, bringing harmony to the atmosphere of your stay in Zadar. Enjoy room service of fresh pastries and coffee on the days you want to relax in bed or opt for packed lunches while exploring nearby Five Wells Square, Sea Organ or Cathedral of St. Anastasia. Unwind with hand-selected wines in the evening while enjoying conversation on the hotel's restaurant terrace. A perfect combination of artsy charm in the heart of the old city.
Check Availability For Your Dates
3-Star Zadar Hotels
Rog Dogg Rooms
Most 3-Star Zadar hotels are found outside the city center, but that's not the case with Rog Dogg Rooms. Conveniently located near the St. Donatus Church, and near various restaurants and bars, visitors wishing to explore Zadar's city center while on a budget will find this to be an excellent accommodation. Rooms are clean, cozy and have modern, private bathrooms with great showers. An airport shuttle runs to the hotel, and shuttle services to other locations can be arranged.
Check Availability For RogDogg Zadar
Hotel Villa Niko
Charming Hotel Niko has all the European-style you could ask for on holiday. This small, family run Zadar hotel, is known for incredible hospitality and guests have called it a hidden gem of the city. Located in the picturesque area of Zadar called Puntamika, Hotel Niko is part of Restaurant Niko which serves up some world class traditional Dalmatian cuisine. Choose from a small selection of rooms and enjoy a few moments of peace and tranquility. With a beach nearby, sea breezes coming through your window and quiet evenings, the location is perfect for a holiday getaway. With such a stellar restaurant, bar and room service on-site, you may never even leave! Parking and Wi-Fi are both free for guests of the hotel, and airport shuttles are available for a surcharge. Also, good to note, pets are welcome upon request.
Local Tip: Be sure to try the house specialty – scampi fish – which are caught fresh and can be hand selected by you.
Check Availability For Your Dates
Hotel Vicko
Many visitors stay in Zadar because of its proximity to gorgeous national parks. Approximately 50 km from Zadar you will find the small, family run, Hotel Vicko. This gem is just a few kilometers from Paklenica National Park and within reach of 4 other national parks. If you're looking for an active holiday full of cycling, hiking & climbing while being treated like you're at your best friends house, you need Hotel Vicko. Hotel Vicko's specialty are active holidays and can customize an itinerary for you in any configuration you like, including transfers and guides. Rooms are clean and comfortable and come with private bathrooms, air-conditioning, satellite TV. One of the best features of the hotel is the traditional Croatian breakfast served at on-site Restaurant 4 Ferela – a delicious selection of cheeses, meats, olives, eggs and bread baked on site.
Local Tip: Be sure to save room for a Knedle. A typical food from the Zagorie region in northern Croatia and one I need to go back to the hotel to try again! Read about our experience here.
Check Availability For Your Dates
You could also take a look at RCI Timeshare, a timeshare exchange network. Timeshare owners can use RCI to exchange their timeshare week for more than 4,000 resorts around the world, including Croatia. Eg.: if someone owns timeshare in Florida they could use RCI to exchange their yearly week for a resort in Croatia instead.
Zadar Restaurants

You've made the journey to Zadar and now need to know where to eat. Given this is our home town we have some great tips for you. These are the restaurants in Zadar that we recommend:
Restaurant Foša
If you are looking for something that's a bit more upmarket, Foša is the restaurant for you. Serving traditional Dalmatian food with a bit of modern twist, this place specializes in fish and have a great Croatian wine list to go with it – more than 120 varieties! Located in the little Foša harbor of Old Town from which this restaurant is named after, enjoy breathtaking views from the terrace while overlooking the sea. Perfect for a romantic dinner or a big night out. This is one of my favorite Zadar restaurants.
Restaurant Bruschetta
Known for it's beautiful plates of hearty Mediterranean and Dalmatian cuisine, enjoy lunch or dinner at this establishment. The menu is full of excellent options for all palates – from pizza to octopus salad – and the prices are reasonable. House wines are delicious and come highly recommended. Enjoy dining indoors or take a seat on the charming patio. Free Wi-Fi is available in case you need to catch up on a few emails or post some holiday shots online. This is the Zadar restaurant we love for pasta dishes.
Local Tip: Start off with ordering the Bruschetta…you're dining at Restaurant Bruschetta after all!
Pet Bunara
You're in for a real treat when dining at Pet Bunara. Serving up a fusion of contemporary dishes alongside Mediterranean meals, stop in for lunch, dinner or simply a glass of the delicious house wine. Whether you are in the mood for a romantic evening or a family dinner, this charming and the cozy restaurant does it right. The prices are decent, the staff are knowledgeable, and the service is fantastic.
Konaba Pece
As one of the best konoba's in the region, this gem sits on a hilltop in the little hamlet of Vinjerec, just north of Zadar. The interior may seem a bit plain, but don't let that fool you. The food that is served here is unlike anything you've tried before. Fish are caught fresh daily, and the dishes prepared with them are delightful and full of flavor. If you love seafood, this konoba is an absolute must!
Local Tip: Book in advance and ask for a table on the terrace – the view is absolutely breathtaking.
Coffee  in Zadar
Bars in Zadar
Zadar Events and Festivals

Škraping
One of the unique Zadar events, Škraping is an international trekking race on sharp islands' rocks. It takes place in March every year, and its name comes from the local term for the sharp rocks. Climbing, jumping, walking, open-space orienteering and adventure tourism are the main characteristics of this international event. Over 1000 competitors from all over Europe join in the challenge, and media and guests can watch.
Musical Evening in St. Donat
During the months of July and August, a series of concerts performed by outstanding Croatian and international ensembles (both in the orchestral and soloist categories) can be enjoyed. Tickets for each evening's performance can be purchased by visitors and locals alike for this cultural experience.
Avvantura Film Festival
This international film festival is the first in Croatia to focus on Co-Productions (artistic + economic) and also gather the cinema audience with the professionals participating. The goal is to bring Zadar to the forefront of the film scene, and why not, with a city so beautiful!? The festival is typically held during the last week in August. If you're into films, this Zadar festival is not to be missed.
Kalelargart Street Art Festival
Street art and entertainment unite with music and theater performances, street acrobatics, magicians, jugglers and more. Watch the streets of Old Town Zadar turn into a stage. This Zadar festival occurs over the course of two days towards the end of July and is a highlight and celebration of the arts for locals and visitors alike.
Zrce Beach, Novalja
All through the summer months, Zrce Beach comes to life with numerous electronic music festivals drawing 10's of thousands of partygoer's from across the globe to see the best international DJ's. Some of the biggest festivals worth attending are Hideout Festival, Sonus Festival, Black Sheep Festival, and Spring Break Europe. If you need and airport transfer to one of these festivals, we can get you there with our new Airport Transfer Business.
Fruit and Vegetable Fair
A fun fair dedicated to the local produce of the area is held for three days in the month of July in the town's square. Area farmers and growers showcase their colorful, tasty fruit and vegetables along with other herbal products. The slogan for this event is "Living Well, " and you are sure to find an authentic souvenir if in attendance.
Traveling to Zadar
Car Rentals in Zadar Search
Traveling to Further Destinations
Traveling on after a visit to Zadar is as easy as catching any of the ferries, buses, trains or planes that originally got you to the city. There are daily buses leaving Zadar to Dubrovnik, Zadar to Split and Zadar to Zagreb.
Zadar is a fabulous home base for visiting the beautiful Dalmatian Coast Islands, easily accessible by ferry or boat hire. Some of our favorites include Pag, Kornati Islands (Local Tip. Eat at Konoba Opat), and Dugi Otok. Dugi Otok is where we spotted our first donkeys, inspiring the name of this blog.
Zadar is also an excellent starting point for exploring Plitvice Lakes and then traveling on to other cities afterward. Plitvice lies roughly midway between Zadar and Zagreb. Buses are available from the central bus station from either town.  From Zadar, it takes 2hrs and from Zagreb it takes 2hrs 20 minutes. It is recommended that if you're coming from elsewhere in Croatia that you get buses to one of these towns first.
If you're planning to drive to Plitvice, the route is easy to find and is approx 155 kms from Zadar, 130 kms from Zagreb, 280 km from Split and around 465 kms from Dubrovnik.
I know that was a massive post of info regarding things to do in Zadar – where to go – what to eat and places to sleep, but that's not ALL Zadar has to offer. So, if I've missed one of your Zadar highlights let me know below
Main photo credit: Ivo Pervan via National TZ.