How To Make Croatian Coffee (Okay It's Turkish Coffee, But Same, Same)
One of my favorite things to give as a gift when I travel is coffee. I love finding all types of coffee of the world, buying it, drinking it, and as I said gifting it to friends and family. There are so many benefits of coffee – more than just the buzz!
On my recent trip home to Australia, I took half a suitcase full of Croatian coffee to hand out as souvenirs.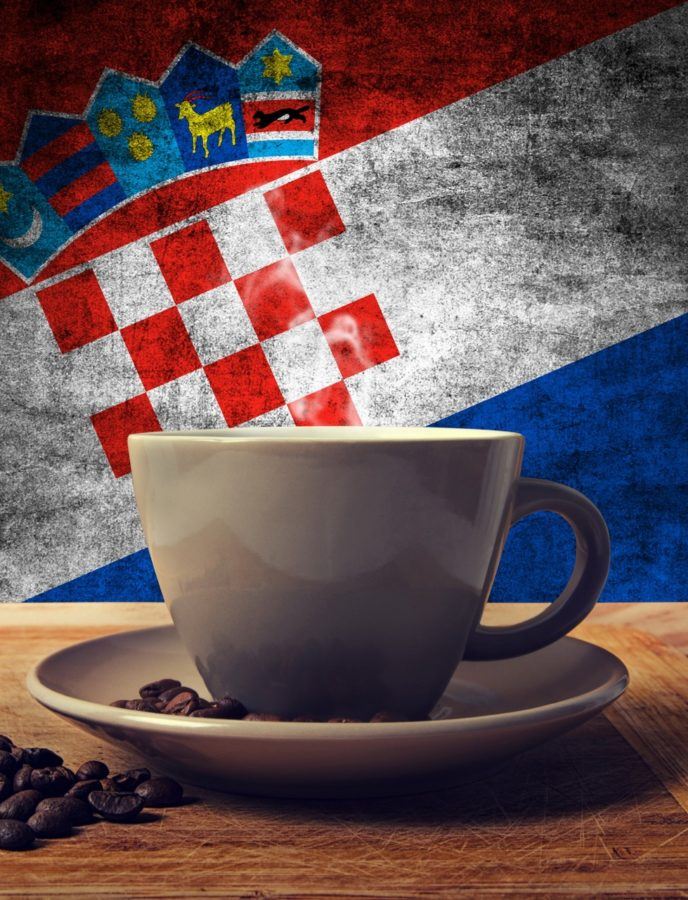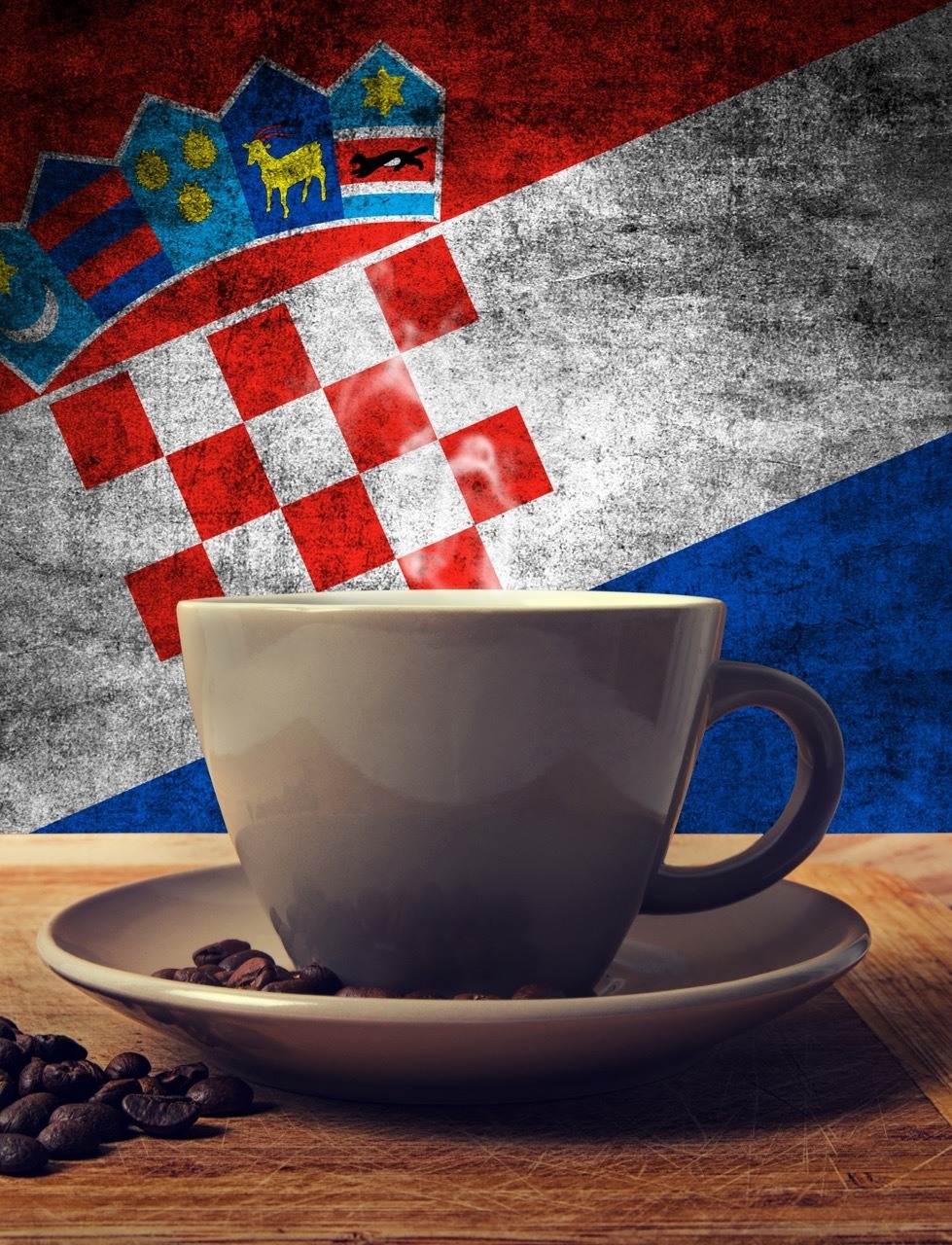 The type of coffee I'm referring to is known as crna kava (black coffee) and has roots that stem from the Ottomans.
I call it Croatian coffee because it's coffee in Croatia, but you probably know it as Turkish Coffee. Be warned this is strong coffee and when you start making it your house will be full of that lovely coffee aroma.
Each packet I gave to my Australian relatives (who love coffee as much as me) all wanted to know how to make Croatian coffee. It made me realize that its not so obvious, and so I repeated myself over and over. Now, when they ask, I can share this recipe.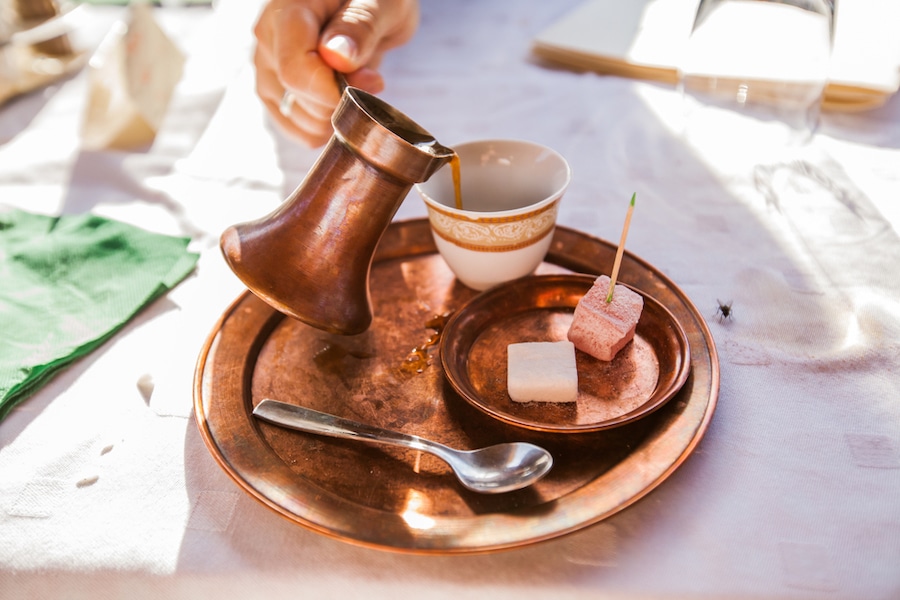 Coffee to Croatian's is important. No, seriously, really important. On a daily basis, people are socializing, meeting, dating, etc. at the local Coffee bar or at home around the dining table drinking Croatian coffee.
I love buying Croatian coffee and gifting it to friends and family. Each time I do, they ask, how do you make Croatian coffee? So here is how...
Ingredients
Water
Sugar
Finely ground coffee
Instructions
Measure the water into the pot by using one full espresso cup for each person
Add 1/2 a teaspoon of sugar to the pot per cup of water. (My mother-in-law adds one teaspoon)
Boil the water
Take the pot off the heat. This is very IMPORTANT OR ELSE IT WILL SPILL OVER. Stir in one heaped teaspoon of finely ground coffee for each cup
Stir rapidly with a circular motion and return the pot to the heat
Watch the pot like a hawk. When the coffee begins to bubble up (do not let it boil), pull it off the heat, let it settle, and return it to the heat and do it again
Let the coffee settle to allow the grains to fall to the bottom, then pour into your serving cups
TRAVEL COMPANIES WE USE AND TRUST
Which Croatian Coffee Should You Buy?
My Croatian coffee of choice is Jubilarna, Franck Coffee. I like Franck coffee, but more so love how it comes vacuum-packed in a brick-like package. Very easy to pack in a suitcase.
Which Coffee Pot Should You Use?
I own a few; they all do the same job, in my opinion. Here are some of the ones I own.


PLUS: When something like a warm cup of Croatian coffee plays such a significant role as it does here in Croatia, I feel it my duty to help you – the traveler with these tips to help you find your way through the coffee ordering scene – enjoy.
Oh, and if you love coffee as much as we do, you may want to know where the world's best coffee spots are like these.
After you've made your coffee we suggest that you sit back with a great book.
How do you make your Croatian coffee?