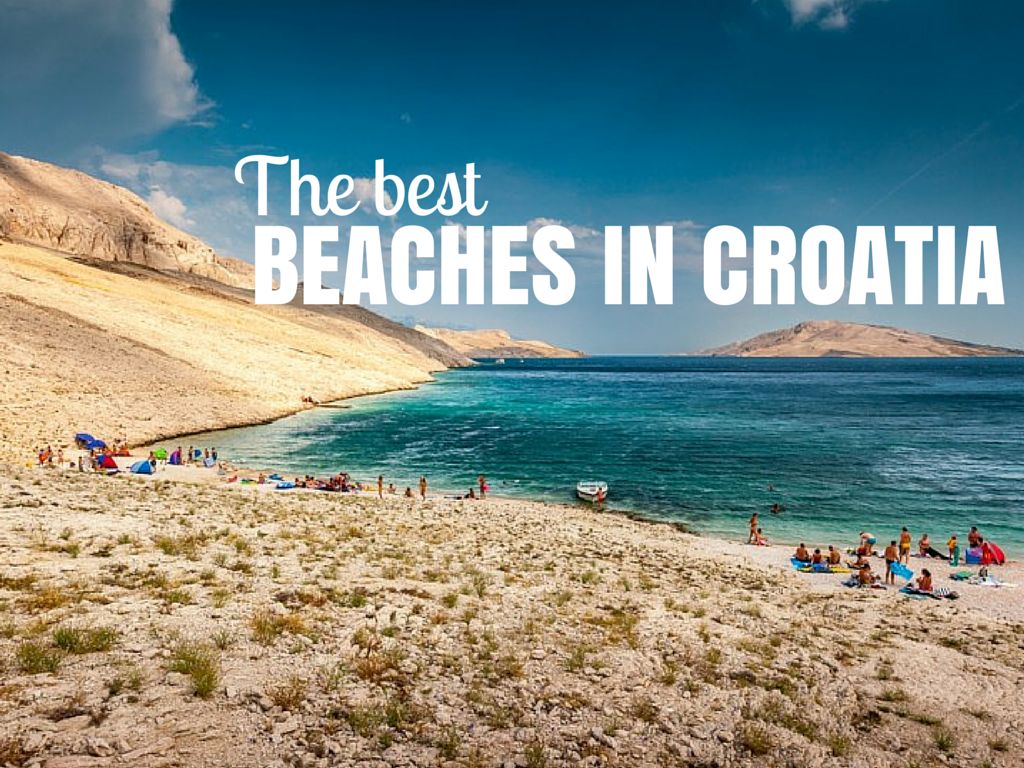 Ready, Set, Swim: 16 of The Best Beaches in Croatia
There is no denying the beauty of Croatia; we're always bragging about the natural wonders and rich cultural diversity – but, how do you choose where to swim in the sparkling azure Adriatic? After all, there are over 1000 islands, inlets, and isles stretching across 6,000kms of coastline.
Best Beaches in Croatia #1: Mali Bok Beach, Cres Island
This is one of those beaches which requires some effort to get to it. Once you get there, you will be rewarded with unparalleled beauty. Mali Bok is surrounded by rocky cliffs and is an excellent beach for those of you who like snorkel or dive. The Adriatic gets deep at this beach quite quickly, but there is no need to be afraid of the deep blue Adriatic, there are no great whites in this neck of the woods.
Best Beaches in Croatia #2: Sakarun Beach, Dugi Otok
Some call it the Croatian Carribean because the sand on this beach is so white and the sea so crystal clear just like the Carribean Sea. This beach always makes the "Croatian best beaches" list because it's freaking awesome! Sakarun is 800 meters long, so there is plenty of room for you to lay down your towel and claim your own little piece of beach paradise. The beach is on Dugi Otok, so if you are in Zadar, there are many small charter boats that will take for a day trip to Sakarun Beach for a reasonable price.
Best Beaches in Croatia #3: Ručica Beach, Island of Pag
This beach is a unique experience. Crystal clear sea with the backdrop of the rocky, desolate Pag slopes. The beach is a combination of sand and rock and to get there; you need to walk through "the canyon." There are no facilities so bring everything you need including some shade.
Best Beaches in Croatia #4: Golden Cape Beach, Rovinj
Istria has very few sandy beaches. Nonetheless, its beaches are stunning.  Golden Cape beach is just a few kilometers from the charming town of Rovinj, and this beach is loved by locals and tourists alike. The shoreline is lined by a park, so there is plenty of shade to escape the heat and take a nap under a tree.
Best Beaches in Croatia #5: Zlatni Rat, Brač
All I can say is WOW! This beach is arguably Croatia's best beach and consistently wins various international best beach awards. Zlatni Rat's is a long golden pebble beach which changes shape with the currents and prevailing winds. The beach is located in Bol and overlooks the island of Hvar. The beach is lined with pine trees and is a picture perfect location. Let's not forget the alluring Adriatic Sea and you have everything you need for an absolutely magnificent Croatian beach vacation.
Best Beaches in Croatia #6: Pecine Beach, Rijeka
This little gem of a beach is located a stone's throw from Rijeka and is perfect for a sneaky little swim. As always the Adriatic doesn't disappoint, and it's a top beach in an area not known for too many good beaches.
Best Beaches in Croatia #7: Queen's Beach, Nin
There are many sandy beaches around the Zadar-Nin area, but this one is probably the biggest and the best. Families love this beach because of the shallow water and relative safety of the beach. 
Best Beaches in Croatia #8: Vela Przina Beach, Korcula Island
Arguably Korcula's best beach, Vela Przina is very popular with holidaymakers during the summer months. If you want to spend the day at this beach, you'll need to get in early to claim your real estate. There are spectacular views out to the island of Lastovo from this beach so be sure to bring the camera.
Best Beaches in Croatia #9: Paradise Beach, Lopar
This long sandy beach is a rare gem in Croatia. There aren't very many sandy beaches in Croatia, but Lopar boasts 22 of them with Paradise the biggest and most popular. This beach is perfect for families as its very shallow, and you have the facilities you need to keep the family entertained for the day.
Best Beaches in Croatia #10: Stiniva Beach, Vis
In recent years, the island of Vis has become increasingly popular with tourists looking for a destination not swarming with summer crowds. Stiniva beach is a beach for those of you prepared to put in a little work. You'll need to earn the right to visit this little slice of heaven by descending a goat track. For those of you with a boat, you can somewhat cheat and pass through the rocky Stiniva gateway, which then opens up into a grand stone amphitheater.  The beach is stony and the sea magical. Stiniva is a real treasure and an unforgettable beach experience.
Tip:  A European travel site European Best Destinations recently asked travelers to vote for the best beaches in Europe for 2016 with the hidden Stiniva beach topping the list.
Best Beaches in Croatia # 11: Nugal, Makarska Riviera
This one is for those of you that like to let it all hangout! Nugal is a is a nudist beach, we had to include at least one. It's located at the bottom of a cliff which can be reached by descending through a forest. This beach has to be one of the most picturesque beaches on the Makarska Riviera and if you like to bare it all at the beach. This is the one for you.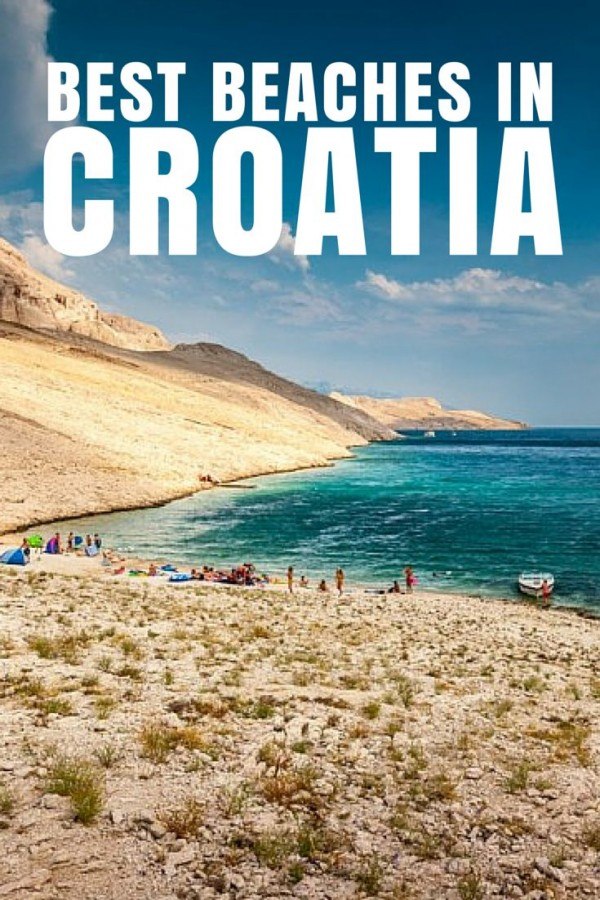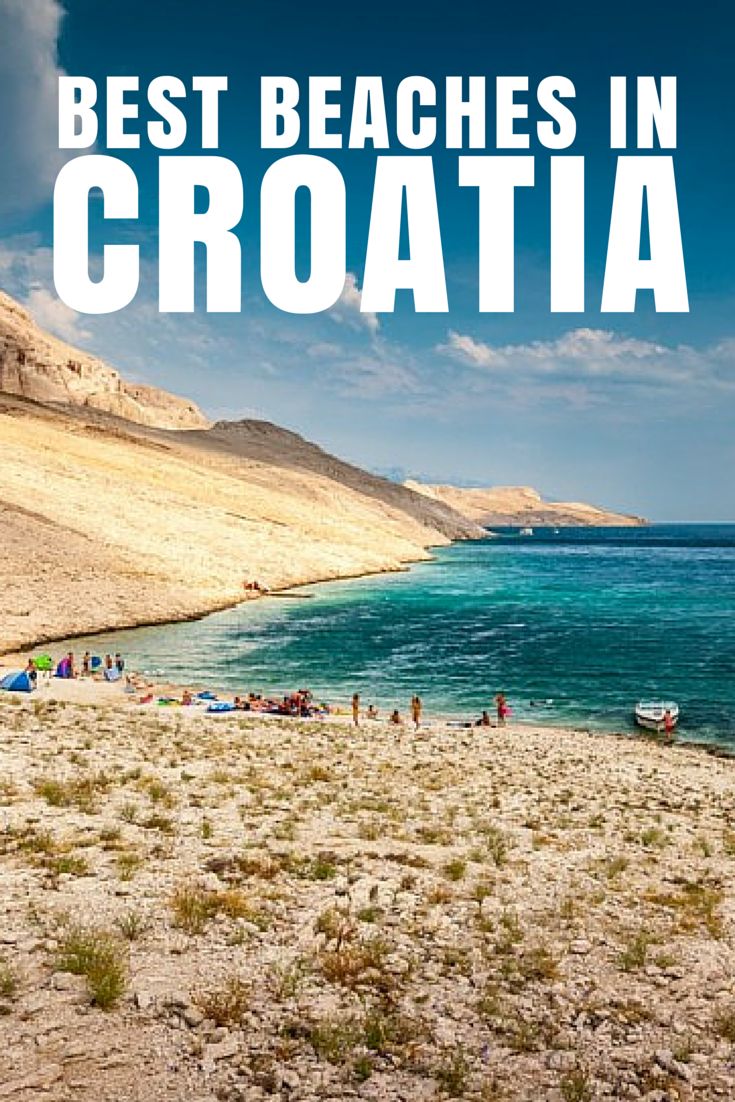 Best Beaches in Croatia #12: Bačvice Beach, Split
Found right in Split's city center is one of the most well-known beaches in the world – Bačvice Beach. There is something for everyone at this beach. While it's not the most beautiful beach in Croatia is definitely the most fun. Bačvice has plenty of activities going on during the day and at night, the beach comes alive when all of the bars and clubs lining the shore open their doors. The local sport of picigin originated at Bačvice Beach, and you'll see loads of locals playing.
Best Beaches in Croatia # 13: Porat, Biševo
Croatia Best Beaches – Porat Biševo
The island of Biševo island has a hidden gem, Porat Beach. This little sandy beach is perfect for those of you sailing the Adriatic. We visited this sandy beach on the advice of our Captain and spent the day swimming and lazing about. It was a day of pure relaxation set in an idyllic Dalmatian bay.
Best Beaches in Croatia # 14: Trstenica, Orebić
This beach is one of the best on Pelješac. Trstenica is a sandy / pebble beach and a perfect for families. Located in Orebic grab yourself a couple of bottles of chilled Pošip and head to the beach for a day of fine wine and lazing on the beach while the kiddies frolic in the shallow sea.
Best Beaches in Croatia # 14: Punta Rata, Brela
Punta Rata has been nominated as one of the most beautiful pebble beaches in the world countless times, and it's not hard to see why. It's heavenly. Located on the Makarska Riviera where you can take your pick from a myriad of breathtaking beaches, this beach stands out. Let's not forget the famous Brela Stone located at this beach with is the symbol of Brela and Croatia.
Best Beaches in Croatia # 15: Saplunara, Mljet
A lovely quiet beach located on the far side of Mljet. This sandy beach is perfect for those looking for peace and quiet set amongst absolute Adriatic beauty.
Best Beaches in Croatia # 16 Dubovica, Hvar
Heading to Hvar, you can't go past the spectacularly stunning Dubovica Beach located between Hvar town and Starigrad. This unadulterated pebble beach invites you to take a dip and experience the joy of the Adriatic sea.
More Beaches in Croatia:
Dubrovnik Riviera
Veli Zal Beach, Brsecine
Pasjaca Beach, Konavle
Blace Beach, Mljet
Divna Beach, Peljesac
Duba Beach, Peljesac
Sunj Beach, Lapad
Sv. Jakov Beach, Dubrovnik
Istria
Mulini Beach Rovinj
Golubjera Beach Rabac
Ravni Beach
Klancac Beach
Moscenicka Draga Beach
Hvar Island
Sv. Nedilja
The Island of Krk
Potovosce Beach Krk
Velo celo Krk
Vela plaza Baska Beach
Vela Luka
Korcula Island
Pupnatska Luka Beach Korcula Island
Bratinja Luka Beach Korcula
Proizd Beaches Korcula
Orlandusa Beach Korcula Island
We want you to know: A huge thanks to self-taught photographer Tim Ertl, an Austrian who has spent the last ten years traveling up and down the Croatian Coast who captured many of these photographs. Tim has an excellent photography blog about the 1,000 things to do in Croatia, also has a kick-ass Flickr account with photos to drool over. Tim was kind enough to share some of his best beaches in Croatia suggestions with us, but you can also find dozens more of his best Croatian beaches here.
So, which of these best beaches will you swim in this summer?
If you want more amazing beach action, check out these beaches and how to travel the Maldives on a budget.
More Croatia posts you may like:
Are you traveling to Croatia? Great, we've got a stack of suggestions and helpful tips:
A Massive List of Things to do in Croatia