Some posts contain compensated links. Please read this disclaimer for more info.
A Guide To The Best Cafes & Restaurants In Sofia
Written by Will Harris from Hidden Osaka
At first glance, the capital of Bulgaria, Sofia, seems like a relatively small and quiet city. With its heavy emphasis on brutalist buildings and aging streets, it feels like not much has changed since the days of Communism. But beneath all of this facade is a beating heart of Sofia that is alive and well and can be seen in the city's wealth of fantastic restaurants and cafes.
The people of Sofia are passionate about their literature and their reading spaces, so many of the cafes are literary-themed. There is also a diverse culinary landscape in Sofia that can lead you on an adventure across so many different kinds of world foods in the city's restaurant scene. Here is a complete guide to the best restaurants and cafes in Sofia, Bulgaria.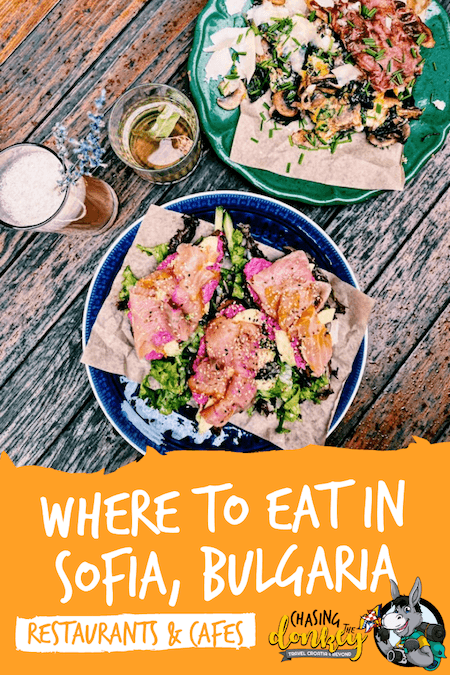 The Best Restaurants In Sofia
Pick up your fork, let's dive into Sofia's restaurants that I loved:
Boom! Burgers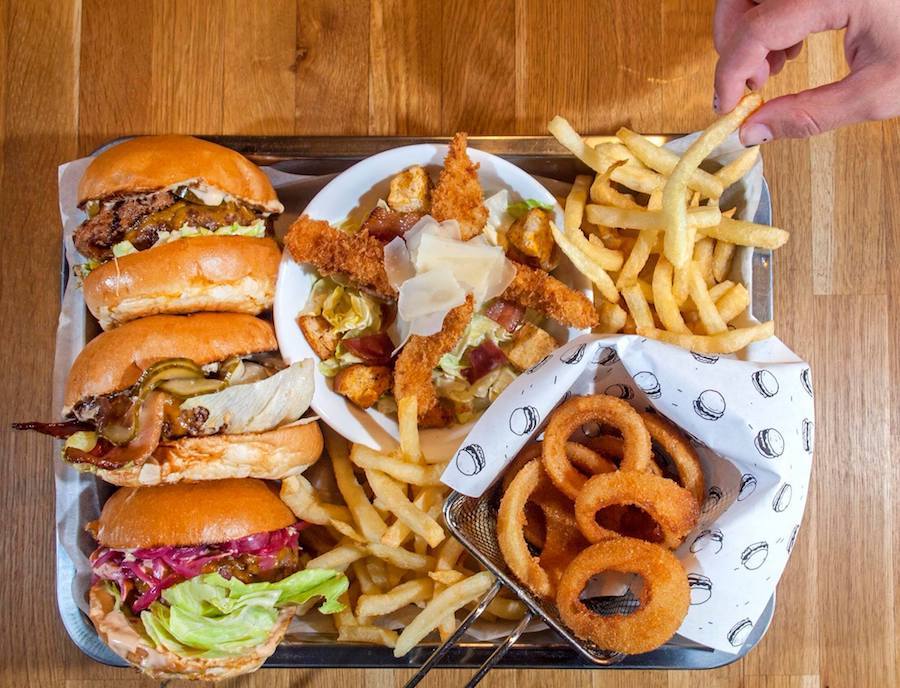 Bulgaria might have a lot of fantastic local cuisine for you to explore and experience. Still, another thing that Sofia excels at is delivering unique and creative modern twists on world foods. And the classic American burger is no different.
Boom! Burgers have taken the American classic and turned it into an art form. There's a massive menu of gourmet burgers at delightfully affordable prices at Boom! Burgers, as well as different options when it comes to fries, sides, and toppings.
This is an ideal place to come for lunch as a pit stop before heading back out to continue your sightseeing tour of Sofia. Boom! Burgers are right in the center of town and near to Sofia's best parks and buildings. An ideal lunch spot.
The Apartment
The Apartment is exactly what it sounds like: a homey, welcoming, relaxing apartment where you can eat and drink with friends. It's an incredibly social space that is, quite literally, an apartment.
You eat at sofas in one of several small rooms and gather with your friends or your partner for an afternoon of chatting and enjoying home-made snacks, cakes, coffees, and juices. Everything is homemade, so the menu changes often, which just adds to the mystery and excitement of visiting The Apartment more than once.
If you're visiting Sofia with friends, The Apartment is the best place to go for a chill afternoon of catching up and relaxing with some light food and coffee.
Edgy Veggy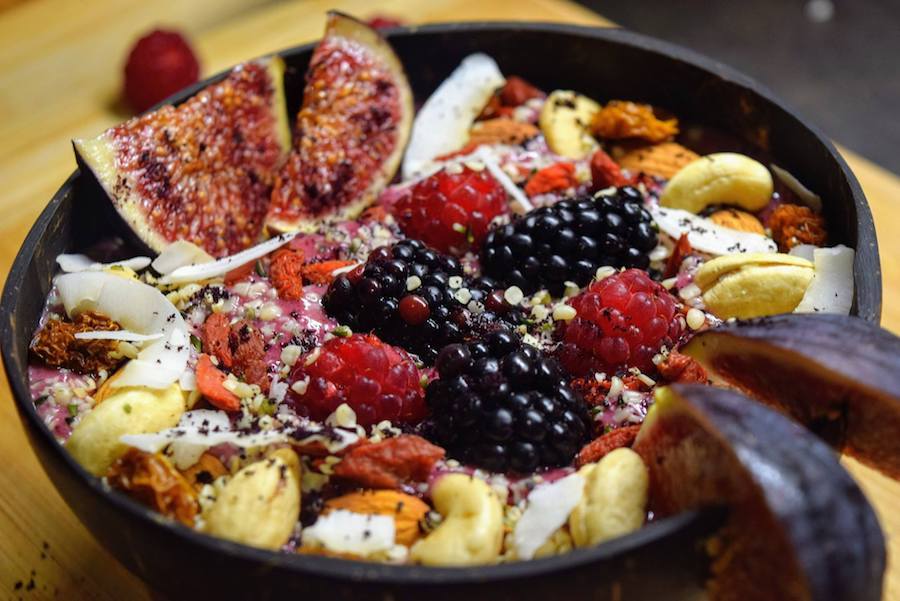 A brightly lit but softly muted restaurant in the heart of Sofia, Edgy Veggy is precisely as its name suggests: a vegan and vegetarian-friendly restaurant that caters to those who wish to avoid animal products or who just want a healthy and delicious meal.
Specializing in lunch foods like sandwiches, wraps, salads, and sweet cakes, this is a great place to go for lunch. The food at Edgy Veggy is bursting with color and vibrancy. It's all so indulgent and yet completely vegan and so healthy.
All-natural ingredients make for delicious foods that are cooked with love and care but are still filling and so very satisfying. Edgy Veggy is a warm and friendly place to eat in Sofia, with some of the best lunch options in the whole city.
Agarta
With many pork dishes, portions of pasta, loaves of bread, soups, and salads, this is a modern twist on traditional Bulgarian home cooking. Agarta has a delightfully homey and welcoming atmosphere, with a conservatory area and hand-made wood furniture.
It's a relaxing place to eat which feels very local Bulgarian, and traditional, while still appealing to younger diners with its quality fresh foods and diverse menu. There are also some excellent beer options as well. It's often a good idea to reserve a table here for evening meals, though it's a lot quieter at lunchtime and it does stay open until 11 pm, so you have plenty of time to eat late if you don't reserve yourself a table.
Mi Casa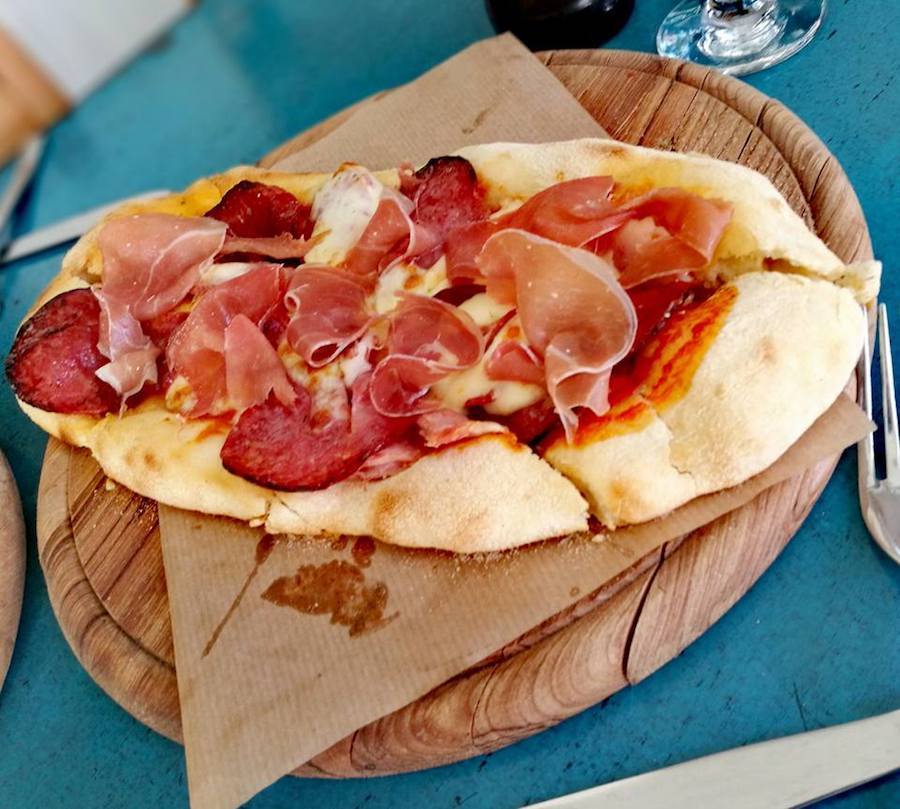 This beautiful restaurant in Sofia has an enormous range of options on its menu. Mi Casa has a brunch menu that goes on until 4 pm, and after that, the dinner menu offers a wealth of choices from pizza to burgers and wraps.
Everything here is cooked and served to perfection, with a big selection of wines and beers to complement the diverse menu of European dishes.
There's a range of choices regarding bread-based and fish heavy meals, and the restaurant's atmosphere is very charming and homely. Mismatched furniture and shelves stacked with books give the restaurant a thrown-together feel that oozes charm and makes for an enjoyable place in Sofia to enjoy a lunch or dinner.
Cosmos
One thing that so many people adore about Cosmos is the care given to its customers. Diners both local and tourists praise this restaurant for its polite, friendly, and attentive staff who cater to your every whim, making this one of the sweetest and pleasant dining experiences you can have in Sofia.
In terms of its menu, Cosmos offers top-of-the-range local Bulgarian cuisine amped up to eleven in terms of its quality and attention to detail. While it is all traditional Bulgarian, every meal is twisted and altered somehow with spices or a new way of preparing it to provide diners with a unique experience.
While it is on the expensive side, the quality food and fantastic service make this a delightful dining experience in Sofia.
The Little Things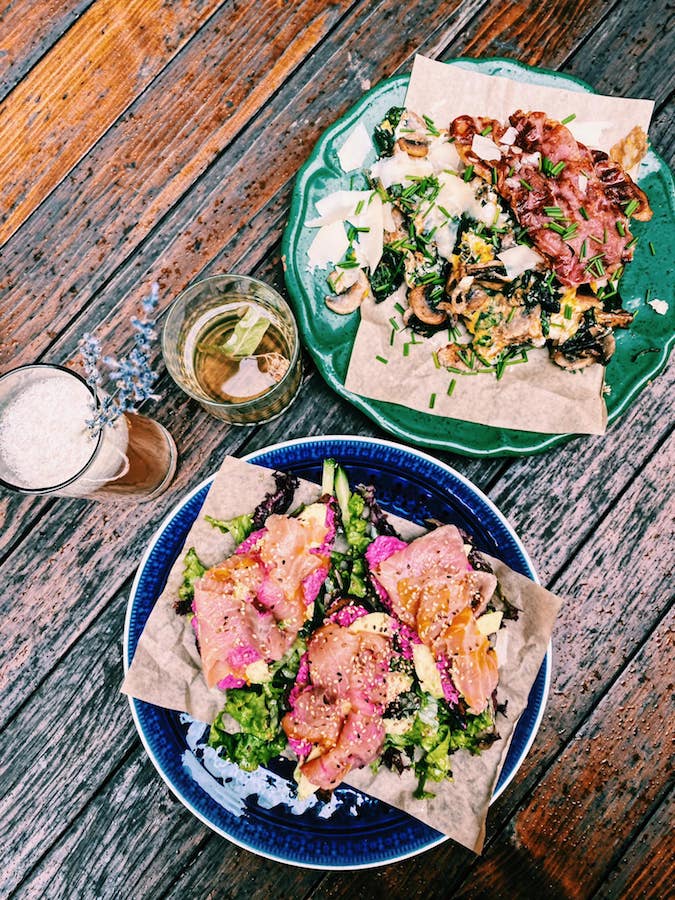 Huge portions of veggie and meat dishes made with fresh ingredients make The Little Things one of the most healthy and satisfying places to dine in all of Sofia. Bread and hummus, mouth-watering fresh salads, and chunks of chargrilled chicken wrapped in pita bread; these are just a few of the meal options served at one of Sofia's most outstanding restaurants.
Everything is fresh, green, colorful, and perfectly cooked, and served to absolutely delight every kind of diner. The vegetarian and vegan options are varied and delicious, while there's still enough variety for meat lovers to find plenty to enjoy as well.
The Little Things has it all, and this restaurant really prides itself on delivering outstanding food every single mealtime. It's a local favorite for an excellent reason.
The Best Cafes In Sofia
Need a cup of jo or a sweet fix? We can help check out these Sofia cafes.
FOX Book Cafe

This sweet and cozy cafe in the heart of Sofia can be found on William Gladstone Street (named after Queen Victoria's prime minister). It's a delightful and peaceful little cafe with a few books to browse and purchase and a bookshop atmosphere of wood tables and quiet calm. F
OX Book Cafe is an ideal place to stop and relax after a day of exploring Sofia. One of the great things about Sofia is that almost everything stays open pretty late, including the cafes. So if it gets to nightfall and you'd rather relax in a quiet cafe and read a book, rather than head back to your hotel or find a bar to drink at, you can head to FOX Book Cafe and while away a few hours there with a coffee, a slice of cake, and a good book.
Peroto Literary Club
This is a relatively hidden spot that's popular amongst people who know where it is and how to get there. Although, it is hidden in plain sight. At the heart of Sofia is the enormous National Palace of Culture: a huge building in the center of a spacious park built during the Communist era.
On the eastern side of the building, up an outdoor flight of stairs, is a row of windows that look like all the others, but head through a nearby door, and you'll enter into a wide-open and spacious cafe lined with bookshelves and decorated with clever, bookish features.
There's a bar at one end where you can get a selection of coffees and other drinks, and the large but quiet space makes for an ideal cafe to work in if you need to get some writing or emailing done—one of the best-hidden spots in Sofia.
Artcafe Garden Bar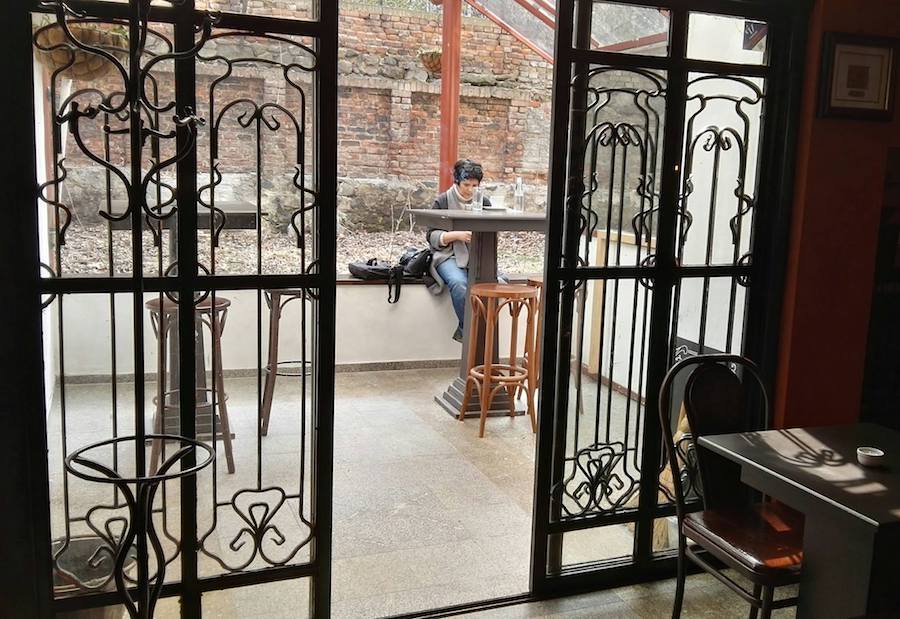 This is a vintage cafe that's small and comfortable, the perfect place to sit and have a drink with a friend or two. It has what they call a 'winter garden,' which is a conservatory area that's great to hide in if it's raining outside. There's nothing quite like sitting under a glass roof, shielded from the rain, and enjoying a coffee or a glass of wine with a friend as you laugh and reminisce about your travels.
Veda House
What really sells Veda House as a great place to visit is its enormous tea selection. If you're a fan of teas from all around the world, this is the place in Sofia for you.
The menu is all in English, and the staff also speak it well. It's a comfy and inviting place to visit with a few food options, but the tea is absolutely Veda House's main attraction. It's affordable, and so the temptation to order and try a few different teas is almost too much to bear.
Furna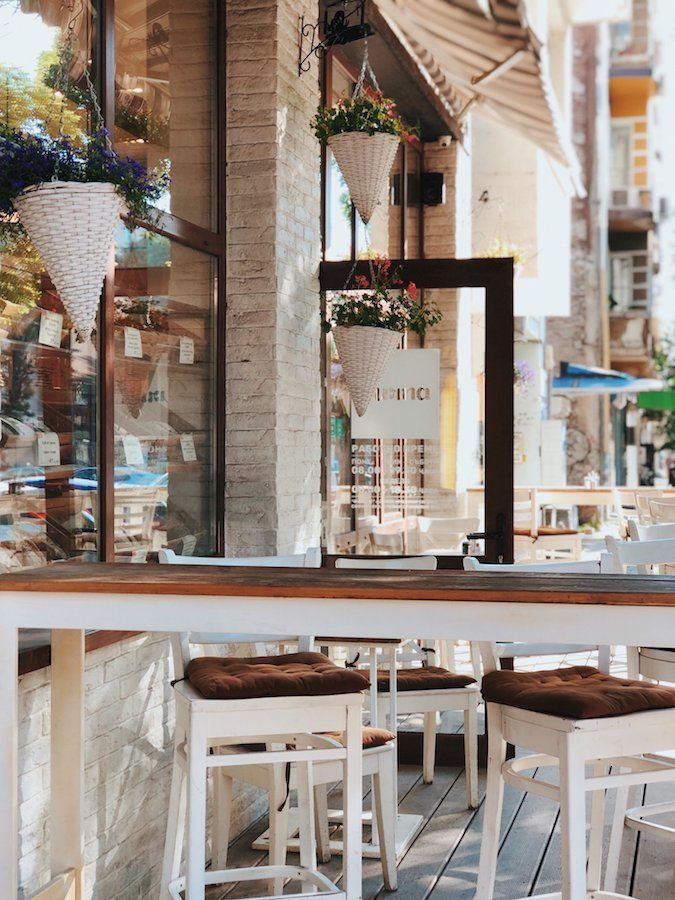 Furna is a local bakery in Sofia that serves fresh and delicious coffee. The selection of fresh pastries is simply incredible, and it spreads out across the counter every morning, spoiling every visitor for choice.
Grab a pastry and order a latte, then sit outside on the benches and watch the people walk by. On a summer's day, visiting Furna for a coffee and a fresh pastry is the best way to start your day of exploring the city and wandering its streets.
MORE BULGARIA TRAVEL BLOGS
Share