Some posts contain compensated links. Please read this disclaimer for more info.
How To Get From Sofia To Skopje (And Back Again)
If culture and history are your things, you'll find some fantastic cities within close proximity to one another in and around the Balkans. Two such cities are Sofia in Bulgaria and Skopje in North Macedonia. Both are capital cities, and both have some seriously impressive historical muscles to flex!
Sofia is Bulgaria's historic and beautiful capital city. Sitting at the foot of the huge Vitosha mountain, the city has nods to countless empires and historical eras. You'll find archeology belonging to the Greeks, Romans, Ottomans, and even from Soviet times. Some churches date back to around the 4th century, and there are far too many spots to check out within the space of one break. You also get the modern-day fun associated with any capital city, such as shopping, gastronomy, and nightlife.
However, Skopje is a great option if you want to venture future. This is just over the border and the capital of North Macedonia. You'll find very few cities that have nods to history as far back as Skopje does, with Neolithic settlement remains evident, all the way back to 4000BC! Despite that, Skopje has a very modern feel to it, too, so you're really getting the best of both worlds.
How To Get From Sofia To Skopje & Skopje To Sofia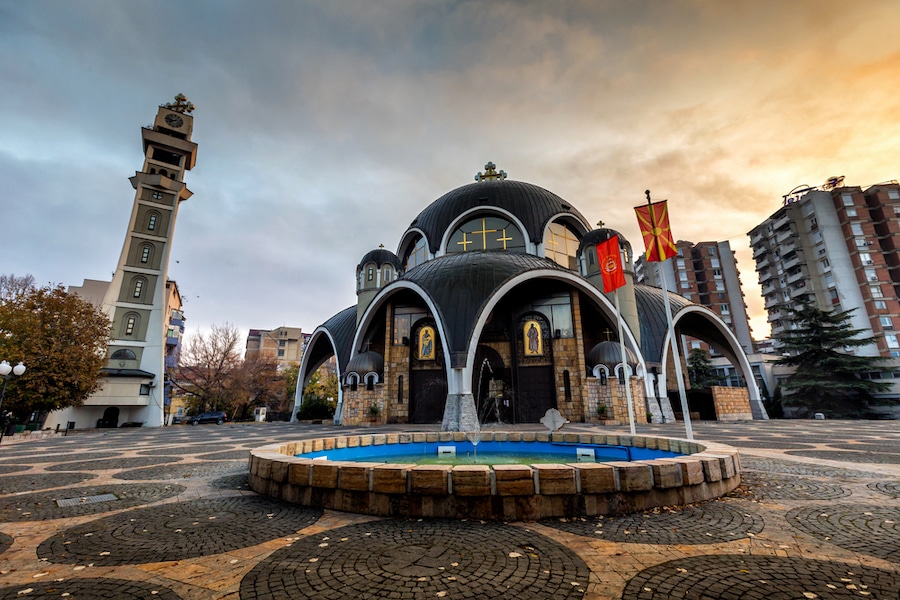 There are two main ways to get from Sofia to Skopje and back again – by car or bus. However, either way, you will be crossing a land border, so you will need to have all necessary paperwork with you to avoid delay or not to be able to cross.
You will need your passport and any necessary visa information for your country of origin. If you're driving, you'll need all parts of your driving license (international) and your car insurance paperwork. Remember to check on your consulate's website before you travel to check if you need to apply for a visa before you travel or anything else you might need.
As we're living in pandemic times, you will also need to check what you need to enter both Bulgaria and North Macedonia in terms of tests or vaccination proof.
Driving From Sofia To Skopje
If you choose to drive between Sofia and Skopje, then back again, the one-way journey will take you around 3 hours 40 minutes, depending on traffic and any queues at the border.
Roads are modern and easy to follow. You'll follow the A2 highway and travel for around 245km. You'll also follow the same route back from Skopje to Sofia.
Catching The Bus To Skopje From Sofia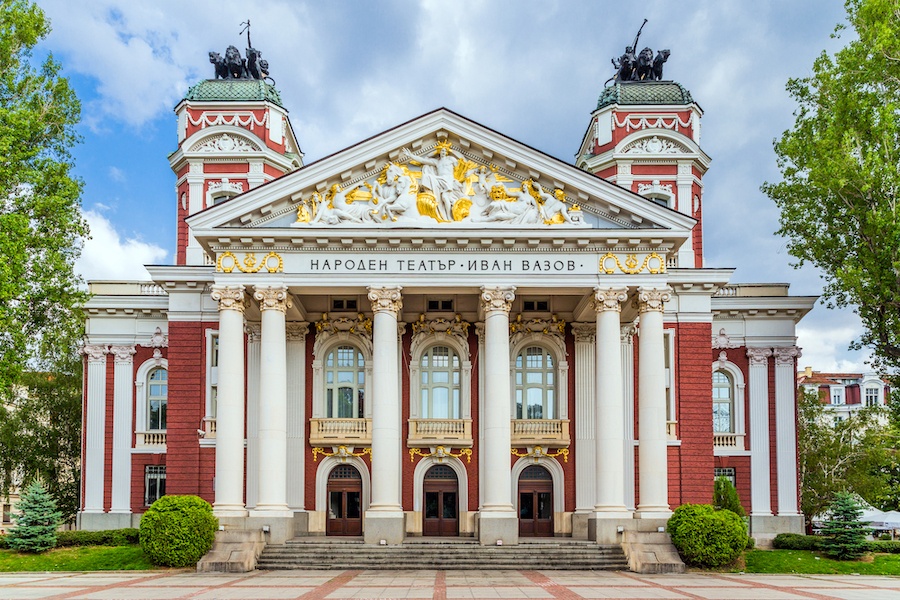 Your other option is to take the bus, so you can sit back and relax, enjoying the scenery!
Two bus providers travel between the two cities in both directions – Kaleia and Matpu.
Kaleia runs twice daily and takes 5 hours from Sofia to Skopje. You'll leave for Sofia Central Bus Station and arrive at Skopje Central Bus Station. You can purchase tickets online or at the station, and the same information applies when traveling back to Skopje from Sofia.
Matpu also runs twice daily and takes a little longer from Sofia to Skopje, at 5 hours and 40 minutes. The journey is the same back in the opposite direction, with the same bus stations. Again, you can purchase tickets online or in-person at the bus station.
Share