Rent a Car Albania Guide (Plus How To Drive In Albania) In 2022
A road trip in and around Albania will be a wonderfully rewarding experience and one which will give you lasting memories of this diverse and varied country.
Albania is situated in a jeweled position, lapped by the Ionian and Adriatic Seas' warm waters, with Montenegro, Greece, and Italy are its neighbors. There is plenty to see and do, no matter where you choose to go. Generally speaking, visitors head to Tirana Airport, which has another name you may know by Rinas Mother Teresa Airport.
This is where you will usually pick up your hire car, although other options are also available. From here, you can get settled into your accommodation or quickly head out onto the open road and explore the quaint towns, ruins, castles, and nature which the country is known for. On top of this, the coastline has some of the most beautiful beaches on offer so that you can have a sightseeing and beach break with ease.
Driving in Albania is an easy task, and the direction of driving is on the right. Obviously, Albania's driving rules may likely differ from those you're used to back home, so do check this out before you go. You should also make sure you have an International Driving Permit, which is required for driving in Albania.
When it comes to choosing which car hire company to go with, there is quite a lot of choice, so you need to shop around, not only to get the best deals but also to get the best car too. The good news is that car hire in Albania is pretty cheap, so you're not going to spend a small fortune on this part of your break. It's a good idea to book before you arrive, to take advantage of the best deals.
Check out our list of companies, as well as hints and tips, to help you make a decision that doesn't ruin your time in this beautiful country!
Car Rental Companies Serving Albania
RentalCars.com
Tirana Car Rentals
Albania Car Rentals
Eurocar Rentals
iRent Albania
Europcar Albania
Enterprice Rent a Car Albania
Eagle Car Rental
Saranda Holiday Rent a Car
FIRST Car Rent
National Auto Rental
SIXT Rent a Car
Easy Rent a Car H&D
Hertz Albania
Renta Car Albania
Rent Point
Most of these companies operate out of the airport. However, you will find offices also in downtown Tirana – ask the rental car company when you book.
Rent A Car Albania 1 – Drive On The Right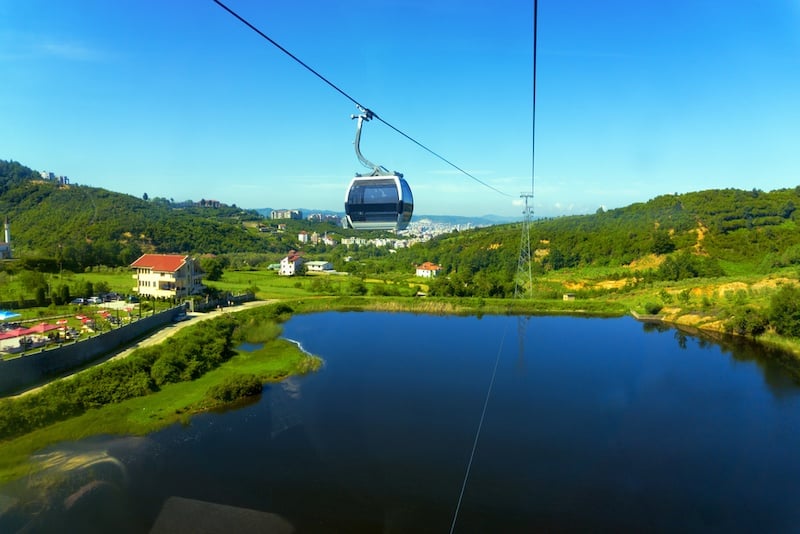 Albanians, as we have mentioned, drive on the right-hand side of the road, so if you're used to being a 'leftie' in this regard, you need to be aware of this and probably take it slowly until you get used to it. You have to be 18 years of age to drive in Albania, and you need to have a full license.
Car Rental Albania Tip 2 – Rules Of The Road
Albania's road rules aren't majorly different from other countries, but it's worth reading up on it, just in case there are any glaring changes. You need to wear a seatbelt at all times, and that means everyone in the car, and you need to ensure you have third-party insurance – check this out when you're hiring your vehicle. Also, you should not use a mobile phone when driving unless operating from a hands-free set. Drink driving is a massive no-no, and the legal amount of alcohol allowed in anyone's system is minuscule, at 0.01 mg/ml; you can be fined massively if caught and have your license revoked. Every car should have a first aid kit inside; this is the law in Albania.
We have to talk about speed limits obviously, and this means:
50km/h (31mph) in residential areas
90km/h (56mph) away from residential areas
110km/h (68mph) on motorways
Speeding fines are harsh, so avoid it like the plague!
Rent A Car Albania 3 – Lighting Could Be Hit And Miss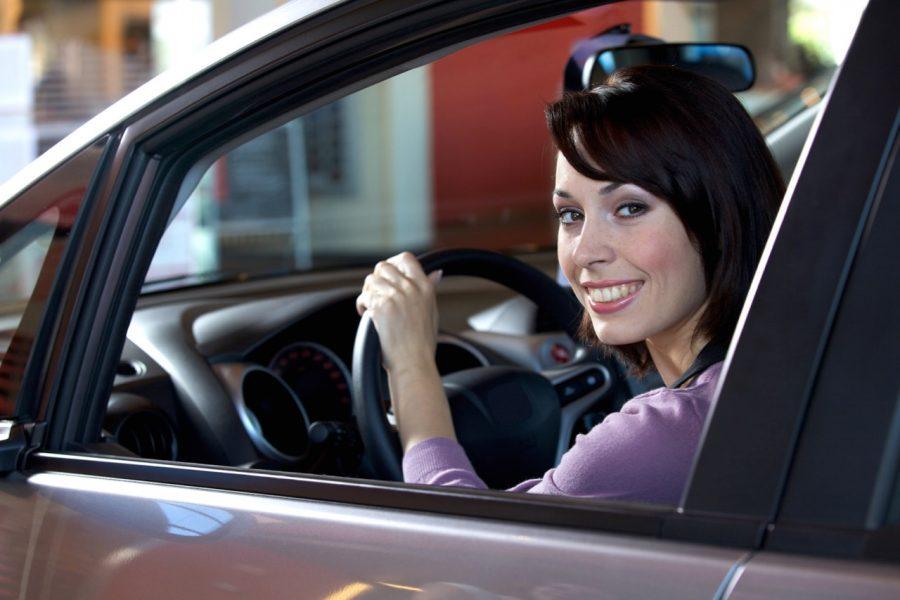 Roads are well lit, but that doesn't mean all of them; for instance, urban streets are lit at all times, but those outside of urban stretches may not be. It's also possible that urban roads could experience a power outage, especially away from the main towns and cities.
Car Rental Albania Tip 4 – Have Cash With You For Fuel
Petrol stations are usually open between 8 am – 8 pm in built-up, urban locations; however, not all accept cards as a payment method; for that reason, have cash with you at all times. There are also no automatic petrol pumps in Albania, so it's all entirely manual!
Rent a Car Albania 5 – Be Aware of Driving Distances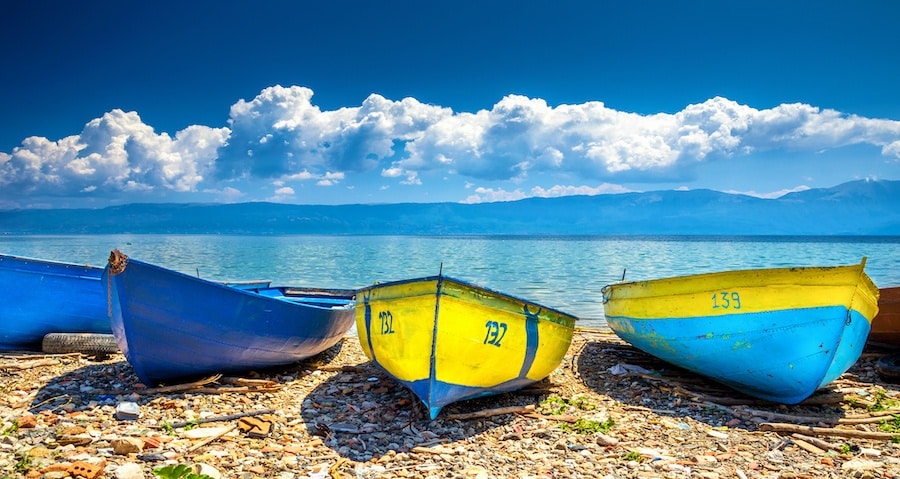 Albania isn't the biggest country globally, but the driving distances and times can be misleading because of several mountains and high roads you will need to pass through, especially towards the north. For instance, if you're beginning your journey in Tirana, it will take you two hours to reach Berat. If you're moving from Vlore to Fier, this will only take you half an hour. Do some research before you set off.
Car Rental Albania Tip 6 – Be Document Savvy
You will need an International Driving Licence to drive in Albania, and this needs to be with you at all times, as well as your passport. You should also make sure you have the documents which the car rental agency gives you, including insurance details and registration documents.
Rent a Car Albania 7 – The Types of Roads You Will Experience
There are no toll roads in Albania, so you don't need to keep small change handy! This is good news, and the further good news is that the roads are very well developed, especially around Tirana. In the north, where the mountains are mainly located, you may find rougher roads, but there are no off-road areas, and it's all quite pleasant regarding driving.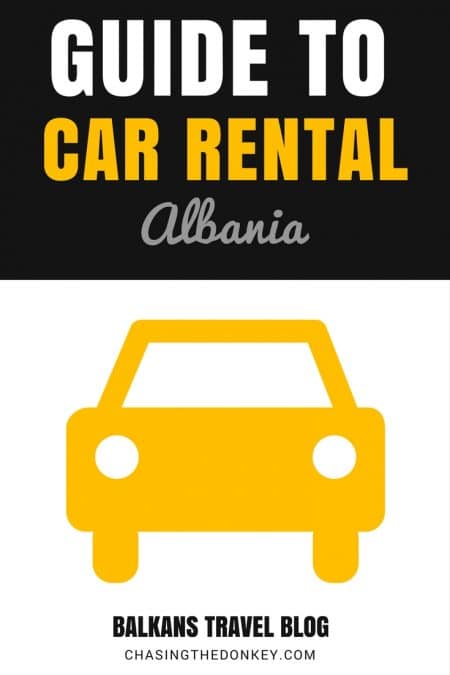 Car Rental Albania Tip 8 – Car Parking
One thing which Albania isn't so fantastic at is parking. You will find a lack of plentiful parking, even in the capital, so do bear this in mind and be aware that you may need to drive around a little to find a parking spot when you arrive at your destination.
Rent a Car Albania 9 – What Type of Car to Rent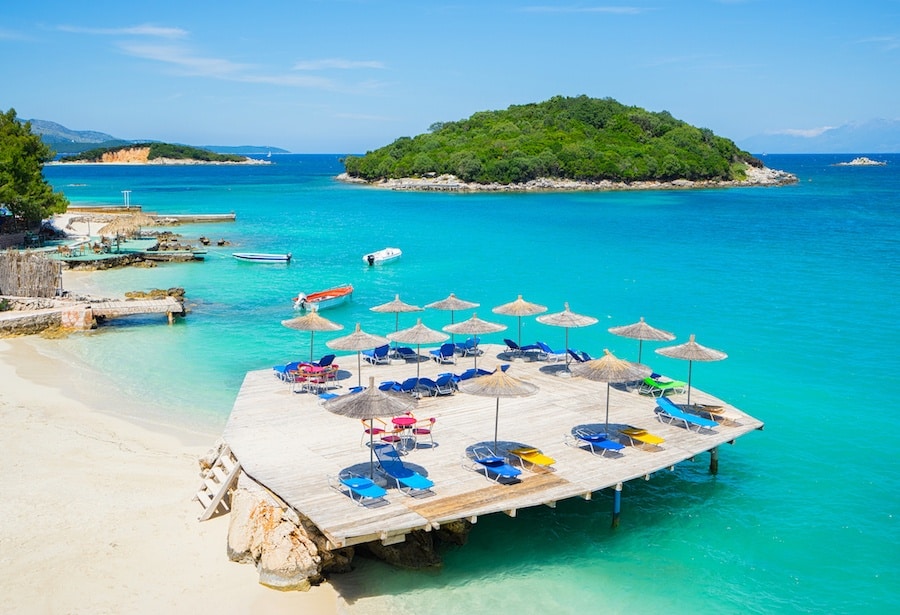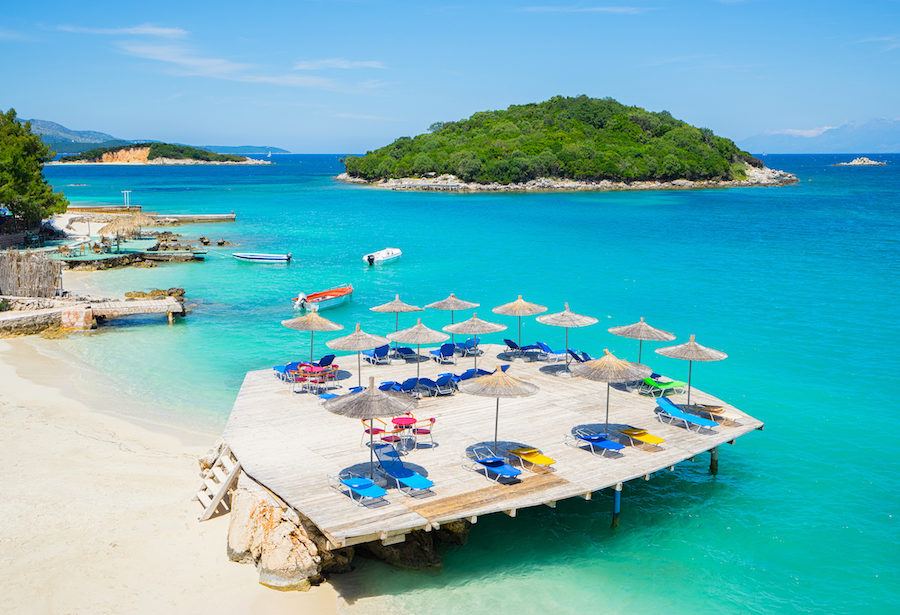 You have a range of cars in front of you whenever you go to a car rental agency, so how do you know which to go for? Well, basically you need to pick a car which is big enough for the number of people in your party, as well as the luggage you have, and extra space for you to be comfortable. If you're traveling as a family, remember that you might need to go a little bigger, so your children can stretch out a little on longer journeys. Also, most cars are manual, not automatic, and if you want an automatic, you will have to pay a bit more.
Car Rental Albania Tip 10 – Costs, Rules, and Extra Charges
Picking up and dropping your vehicle off at the same location is the best idea unless you want to be charged extra
When you pick up your rental contract, check to see if there is any damage on the car there and then, and have it noted if there is – if you don't do this, you may be blamed and charged for it when you return
Refill your car with petrol before you return it. Otherwise, you'll be charged
You need to be at least 23 years old to hire a car in Albania
Be prepared to hire your vehicle using a credit card; this is the general rule with most large car hire agencies in Albania
When driving in Albania if you have a rental car from abroad, you'll need Green Card insurance that covers you for a min of 15 days (approx 40)
Driving in and around Albania is a hugely rewarding experience, and as you can see from these hints and tips, there's nothing particularly restricting or complicated about it!
MORE ALBANIA TRAVEL BLOGS
Share