Greece Car Rental & Greece Driving Tips For 2022
Greece is undoubtedly a popular country, whether you choose to explore the mainland and head to the historic capital, Athens, or you head to the idyllic summer islands further south. Of course, you might not want to stick with public transport, and in that case, you'll want to fly by the seat of your own pants and possibly drive a hire a car.
Is it a good idea to drive in Greece?
Yes! Provided you listen to the rules, you take your time, bear in mind that locals sometimes drive a little more erratically than you might be used to, and you hire the right type of car for your needs; driving is a beautiful way to check out the passing landscapes.
The driving experience will ultimately depend upon the time of year you choose to go. Remember, Greece is a country full of mountains, whether you're on the mainland or the islands, so you need to be cautious of bends and be even more prepared during wet or cold weather. You will probably see a lot of rain or even snow during the late autumn months and winter.
If you're heading to Athens (great choice), do beware that traffic can be terrible from time to time and that parking can be difficult at best. Having said that, every large city is the same, so if you go prepared, you won't have any surprises.
To help you navigate (pardon the pun) your driving experience in Greece, we've put together a handy guide that tells you all you need to know about the rules of the road, the anomalies you might otherwise miss, as well as telling you where to hire your car from.
Things You Should Know When Renting a Car in Greece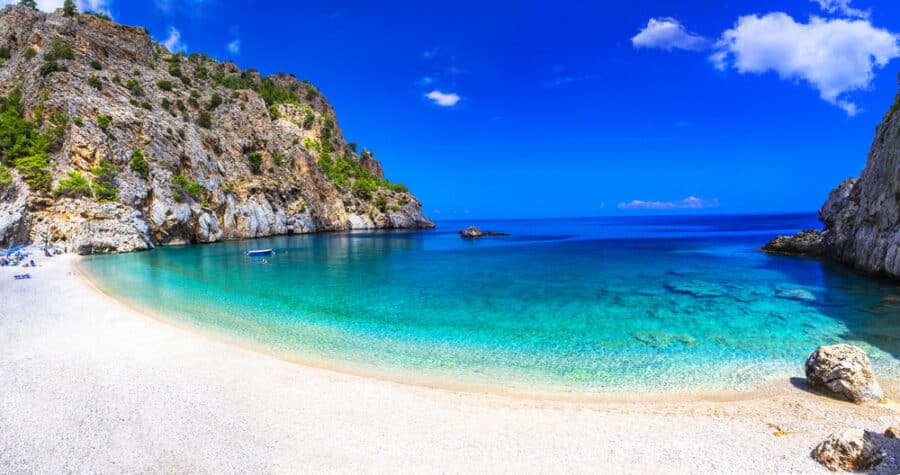 When hiring a car in any Greek city or on any island, it's a good idea to pre-book it before you arrive. If you're traveling during the winter months, you probably won't have too much of an issue; however, not pre-booking during the summer months will lead to almost inevitable disappointment! Remember that Greece is one of the most visited countries on the planet during the summer, and if even half of those people decide to rent a car and explore by road, you're going to have a problem finding a vehicle to rent for yourself!
You need to be 21 years of age to hire a car in Greece, and you will need to have held your license for at least a year, regardless of your age. If you are under 25 years of age, you may end up paying a young driver surcharge, which will increase the cost of your car rental by a fair amount. For older drivers, there may be a maximum age of 70 for renting a car, depending upon the company you're hiring from.
In order to drive a rental car, you will need an international driver's license, and you will need to carry this at all times, alongside your regular license (paper and card), with your passport and insurance documents.
Most car rental companies will ask for a credit card to secure the booking and to take a provisional deposit in case of any damage or problems upon return. Provided you return the car in full working order, with no scratches or issues, your card will not be charged.
If you are planning on crossing borders into any of Greece's neighboring countries, you need to be aware that there are visa requirements for every single one of them. The borders are Albania, Macedonia, Turkey, and Bulgaria. Although Greece is part of the Schengen Zone, which allows you to travel freely, the countries which border it are not within this arrangement. This means you need to ensure you have the correct visa paperwork in hand if you want to travel, but you will also need to check with your car rental company whether you are allowed to cross borders as part of your rental agreement. You will probably run into issues if you are attempting to cross in Turkey in particular.
In this case, perhaps it's better to stick to exploring the many destinations in Greece instead? Remember, there are countless idyllic islands to check out, and car ferry services are plentiful.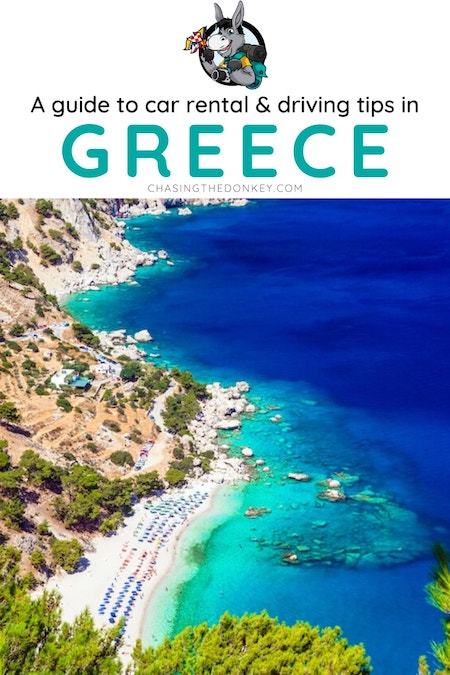 2022 Rental Car Companies That Service Greece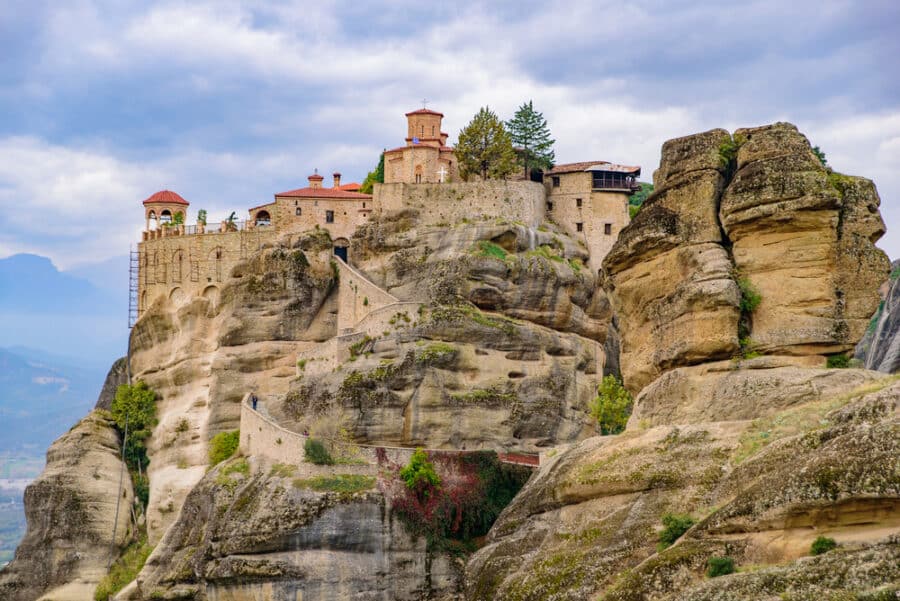 Greece is a large country, so it stands to reason that there are countless car rental companies offering services for visitors, no matter what the time of year. As we mentioned before, pre-booking your car hire, and finding the best deals, before you arrive is a good idea, and you can do that at Discover Car Hire. This means you won't have any nasty surprises when you arrive!
Overall, the following rental car companies serve Greece in 2022:
Sixt
Thrifty Rent a Car
Hertz
Enterprise
Alamo
Avis
Budget
There are countless smaller car hire companies in various locations. We're talking about an entire country here, so the list is quite extensive in Athens alone! However, if you want to ensure peace of mind and the best deals, sticking with the big hitters in the car rental game, as listed above, is probably the best way forward.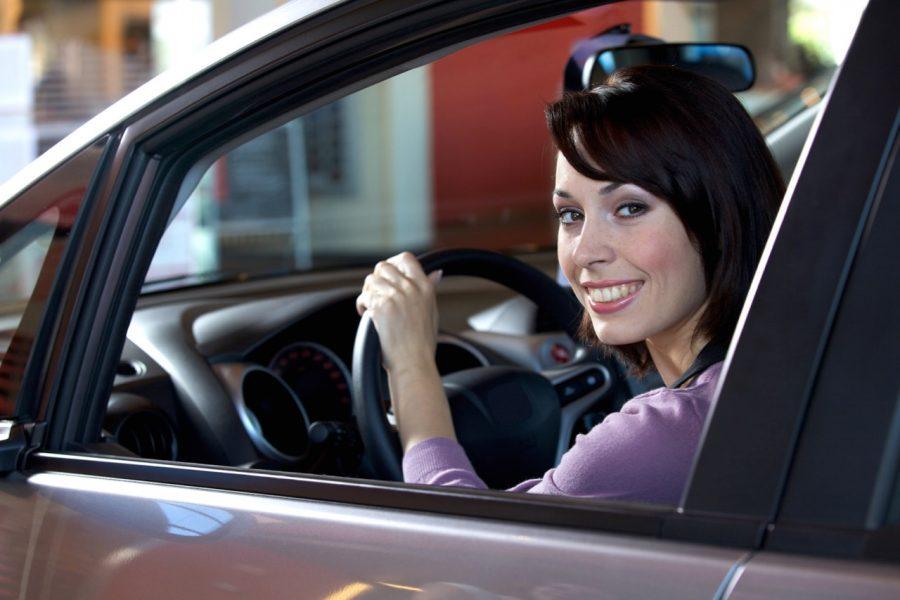 The Ins And Outs of Driving in Greece
Every single country on the planet has slightly different driving rules, and it's important to be au fait with these before you get into your hire car and venture off to explore. If you're hiring a car in Greece, you'll need to be aware of the following information:
In order to drive in Greece (and indeed rent a car), you need to be 21 years of age minimum and hold a valid license. You will also need an international driving license also, which should be carried with you at all times. The checklist for paperwork you need when driving in Greece includes your full valid driving license (paper and card), international driving license, insurance paperwork, passport, car rental paperwork.
The law is to carry headlamp beam deflectors, a warning triangle, a first aid kit, a fire extinguisher, and all motorcyclists must wear helmets. Spot fines are given for cars not carrying these items, and they can be quite expensive.
In Greece, you drive on the right and overtake on the left. Never overtake on a bend, and always remember that Greece is quite mountainous and that locals can drive erratically. For this reason, keep overtaking to a minimum if at all possible.
If you are outside of a main town or city, traffic which is traveling along the main road has priority when arriving at intersections. If you are within a town or city, you have priority if you are traveling from the right.
Never use your horn in the center of a town or city unless you attempt to avoid an accident.
You are required by law to wear a seatbelt at all times, unless except on medical grounds. If this is the case, you will need to have a certificate stating this from your doctor, and it must have been translated into Greek.
Children under three years of age need to be within child restraint when traveling by car. For children aged between 3-11 years and under 1.35m in height, they must be sat in an appropriate restraint pertaining to their size.
Children over 12 years of age (provided they are over 1.35m in height) can sit with just an adult seatbelt as a restraint.
Rear-facing child restraints are not allowed in the passenger seat unless the airbag has been deactivated.
Current speed limits for cars are 90km/h on ordinary roads, 130km/h on motorways, and 50km/h in built-up/residential areas. If you see a sign that tells you to drive at a reduced limit on any of these roads, it should take precedence.
Parking can be difficult in Athens in particular. Still, regardless of the location, you should only park in marked bays and adhere to any instructions which are displayed within the area. Cars that are parked in prohibited areas will be towed away, and you will need to pay a hefty charge for its release.
The legal alcohol limits for driving in Greece are very low, at 0.05% (0.25mg per liter of your breath), so it's simply best to avoid any type of alcohol when driving. For drivers who have held their license for under two years, the limit is lower, at 0.02% (0.10mg per liter of your breath). Police are allowed to stop any driver they suspect to have been drinking, and penalties, if found guilty, can be substantial, with danger to your license and the possibility of criminal proceedings.
Petrol stations are plentiful in large towns and cities; however, you may struggle to find a local station in rural areas, including on the smaller islands. In this case, keep your tank topped up. Most petrol stations accept credit cards, but not all. You will need to pay in Euros if you choose to pay cash.
Always return your car with a full tank of fuel.
If you plan on exploring the islands and the mainland, you can do so via car ferries, which are very plentiful, especially during the summer months. Be aware that reduced services operate during the winter months and may be canceled at short notice due to adverse weather. It is best to book your ferry ticket beforehand if traveling in the summer, to avoid queues and having to wait for too long. Blue Star, SeaJets, Golden Star, and Anek Likes are the main ferry lines operating between the mainland and the larger islands in the archipelago.
Hiring a car and driving in Greece is a wonderful way to explore the country in more detail. The countryside changes from place to place, and as you head to the islands, you'll see a far more laid-back, touristic way of life versus the rural towns you will experience on the mainland.
MORE CAR RENTAL TRAVEL BLOGS
Share