We may earn commission from affiliate links →
Bulgaria Rental Car Guide – All You Need To Know About Car Hire In Bulgaria
Bulgaria is a rather large country, so the best way to get around is by driving in Bulgaria. This means you can quickly move from place to place, checking out the history, landscapes, and of course, the fantastic beaches in all the incredible cities!
Hiring a car in Bulgaria isn't tricky at all. There are countless car rental companies, most of which are located in major towns and cities. Whichever airport you fly into, you will also find several companies with offices based there.
Having so many choices means you must put more care and attention into picking the right company for you, researching which Bulgarian cars are available, and looking into Bulgaria driving laws. Every country is different!
In this post, we've compiled the best car rental tips for driving in Bulgaria after we took a road trip in Bulgaria. We booked with Discover Cars in the fall of 2022 and highly recommend them.
PLAN AHEAD TO GET THE BEST DEALS
Top Car Rental Companies Serving Bulgaria
Top Rent a Car Sofia Bulgaria
Budget Car Rental Bulgaria
Hertz Rent a Car Bulgaria
Savoy Rent a Car Bulgaria
Car Rentals Bulgaria
CarRent Bulgaria
Europcar Bulgaria
Autojet Car Hire Bulgaria
Motoroads
Top Rent-a-Car Sofia
Rent a Car Automatic Bulgaria
Choice Car Hire Sofia Airport
Autorental Bulgaria Ltd
Car Rental Tip Bulgaria 1 – Paperwork Required
To rent a car in Bulgaria and legally drive it, you will need an International Driving Permit and your full driving license (both parts). You should also carry your insurance, passport, and any paperwork the car rental company gave you.
Car Rental Tip Bulgaria 2 – Items You Need To Carry
By law, there are certain things you need to have in your vehicle when driving around Bulgaria; these include:
Headlight beam deflectors – These should already be fitted in all Bulgaria cars you can rent, but check to ensure.
Warning triangle – If you break down, you must have a warning triangle handy.
Reflective jacket – Check if this is in the car already because if you need to step out of your vehicle on a motorway, it's the law to wear a reflective jacket.
Fire extinguisher and first aid box.
Car Rental Tip Bulgaria 3 – Rules Of The Road
In Bulgaria, you drive on the right and overtake on the left. It would be best if you also remembered to leave your headlights on at all times, even in the daytime, and dipped so as not to dazzle oncoming traffic.
If you are in a town or city with trams, remember they have the right of way.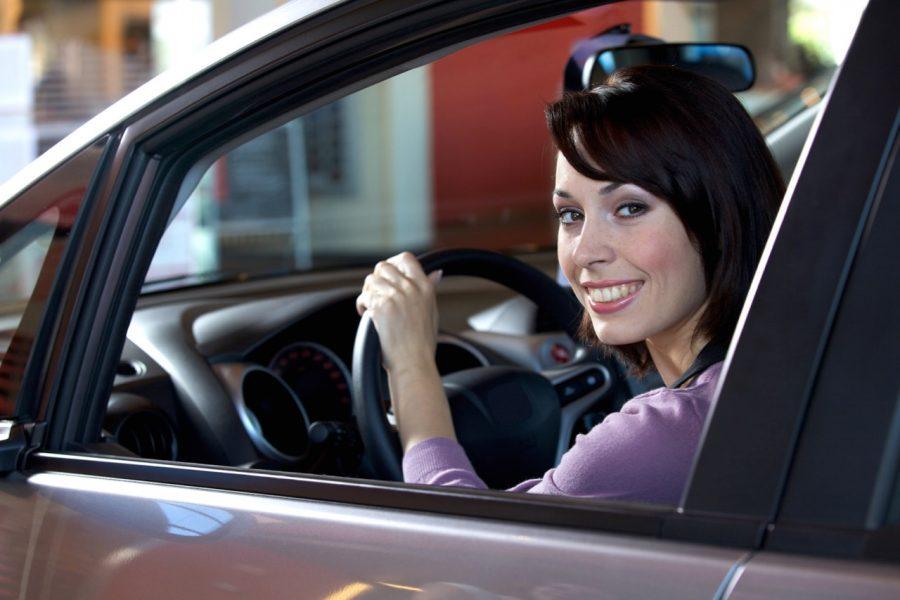 It is forbidden to sound your horn in an urban area between 10 pm and 6 am unless this is to prevent an accident. You should also always wear a seat belt, regardless of whether you are the driver or the passenger.
Drunk driving is also a massive no-no in Bulgaria, as with many other countries, and the legal limit is meager, at 0.05%. The best advice is not to drink when you intend to get behind the wheel.
Additionally, driving in Bulgaria is also not allowed if you're wearing high heels, flip-flops, or day sunglasses. Eating, smoking, and using mobile devices behind the wheel are strictly prohibited, too.
Car Rental Tip Bulgaria 4 – Travelling With Children
Road rules in Bulgaria are very tight regarding restraining children in a car, which means a child under three cannot go in a vehicle if it doesn't have child restraints.
If the child is over three years and less than 150 cm in height, they can go in the car without restraints, but they have to sit in the back.
Car Rental Tip Bulgaria 5 – Speed Limits
The Bulgarian authorities are stringent on speeding, so always adhere to the following limits:
50 km/h in urban areas
90 km/h away from urban areas
130 km/h on motorways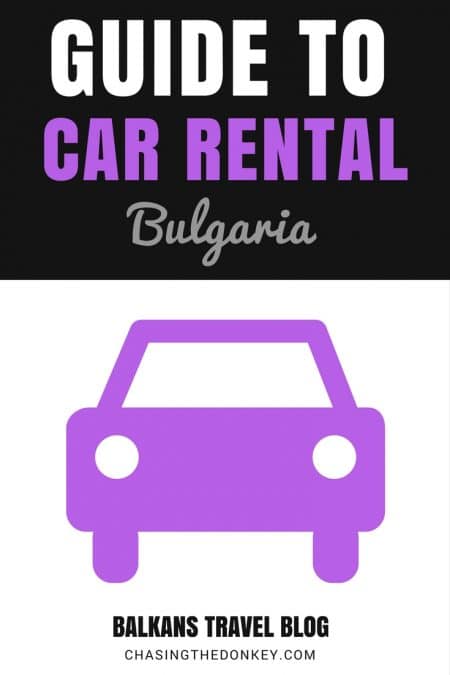 Car Rental Tip Bulgaria 6 – Parking Issues
Particularly in larger cities, such as Sofia, parking can be hard to find during busy times. It's worth noting that parking is forbidden anywhere it could obstruct traffic.
Additionally, it would be best to only park where signs tell you that you can do this. If you are on a one-way street, always park on the left.
Certain parking areas are only valid for set amounts of time, which will be clearly marked. If you go over this period, you may find yourself with a spot fine and even a wheel clamp, which might be expensive to have removed. If your car is towed away, expect a hefty fine and a lot of hassle.
Car Rental Tip Bulgaria 7 – Fueling Up
You won't struggle to find a petrol station anywhere in Bulgaria, as these are very frequent, with the main cities and towns open 24/7. Do not use the red pumps, as these are only for service vehicles. You need to pay for your petrol in cash only. However, the larger stations in Sofia do accept credit cards.
Car Rental Bulgaria Tip 8 – Costs, Rules, And Extra Charges
Picking up and dropping your vehicle off at the exact location is the best idea unless you want to be charged extra.
When you get your rental contract, check to see if there is any damage on the car there and then, and have it noted if there is. If you don't do this, you may be blamed and charged for it when you return.
Refill your car with petrol before you return it. Otherwise, you'll be charged.
You need to be at least 21 years old to hire a car in Bulgaria, with at least a year's experience.
Car Rental Bulgaria Tip 9 – You Need A Vignette Sticker For Road Toll
As with most countries, there are road tolls you'll need to know about when driving in Bulgaria. Here, many roads contain tolls, but do not worry; it's not super-expensive.
Even though you don't have to pay any individual road tolls when driving in Bulgaria, everyone using roads does have to pay a "road tax" in the form of a vignette sticker.
Most rental cars in Bulgaria will already have one, but always check before you hit the road. If your vehicle doesn't have one, you can buy a vignette sticker at all border crossings, gas stations, DZI bank branches, and post offices. Day, weekend, week, month, quarter, and annual vignettes are available.
The prices for passenger cars in 2022 are:
10 BGN for one weekend (Friday noon until midnight Sunday evening)
15 BGN for one week
30 BGN for one month
54 BGN for three months
97 BGN for one year
You can purchase an e-vignette here https://web.bgtoll.bg/ and save on queues at the border if you're heading into Bulgaria from another country. You can buy your e-vignette up to 30 days before you want it to start.
Don't attempt to try and drive around with your e-vignette, as there is strict enforcement of this rule, with cameras and vehicle checks. You will be fined 300 BGN (about 150 Euros) if you attempt to drive without paying your toll amount.
In addition to the e-vignette, several bridges have separate toll booths you'll need to pay for, including the bridges that run between Romania and Bulgaria.
Car Rental Tip Bulgaria 11 – Speed Cameras
We've already mentioned the speed limits for driving around Bulgaria but know that these are strictly enforced, and several speed traps and cameras are dotted around. Sometimes you won't even see the cameras, as they're hidden in town and village name signs. There aren't any warning signs to tell you about cameras either.
The best advice is to stick to the speed limit, and fines for going over the limit are hefty.
Car Rental Tip Bulgaria 12 – Don't Drink & Drive
Of course, drinking alcohol and driving is illegal everywhere, but in Bulgaria, it's best not to have one drink before getting behind the wheel as the limit is very low here. The BAC (Blood Alcohol Concentration level) is no more than 0.05%, and you can never tell how strong a drink is from bar to bar. Even one beer could put you over the limit, and it can also vary according to your age, weight, how much food you've eaten that day, etc.
It's a better route to avoid drinking completely if you're driving, as police are likely to do random checks on alcohol consumption at any time, at any point in the country.
Car Rental Tip Bulgaria 13 – Insurance Green Card
If you have a vehicle registered in any of the following countries, you must show a green card certificate for insurance:
Albania
Azerbaijan
Belarus
Iran
Israel
Moldova
Montenegro
Morocco
Tunisia
Turkey
Russia
Ukraine
United Kingdom
Vehicles registered in EEA member countries, including Andorra, Serbia, and Switzerland, do not need to show this document.
Car Rental Tip Bulgaria 14 – Road Quality
Most roads between towns and cities are motorways, i.e., dual carriageways with emergency lanes. There is currently around 830km of these types of roads, with more in construction. The A1 between Burgas and Sofia and the A4 between Chirpan and the border with Turkey are the main two that are fully complete.
You will also see expressways, which are the same as motorways but don't have emergency lanes. These are currently under construction around the country as efforts to improve the road network continue.
Road signs are in Cyrillic, but many are also in Latin. Motorway signs are in green, and other roads are in blue. Throughout the country, you will notice that some roads are quite bumpy and not of the highest standard; take your time and drive slowly during these times.
Car Rental Tip Bulgaria 15 – Electric Charging Stations
There are a growing number of charging stations around the country for electric vehicles, and you'll notice that these are provided by companies called Fullcharger, Eldrive, or Kaufland. You will also find Tesla Supercharger points in Plovdiv and Sofia.
Driving In Bulgaria
Now you know the road rules, what about where to go? Buckle up; let's start driving in Bulgaria. Here is where to go:
MORE BULGARIA TRAVEL BLOGS
Share