Privacy & disclaimers →
The Most Instagrammable Places In The Balkans
Are you tired of seeing the same travel destinations in your Instagram feed over and over?
Let's face it. No matter how stunning places like Naples, Paris, Tokyo, and other places are, it could get a little tiring to look at as people and influencers continue to share identical posts over and over.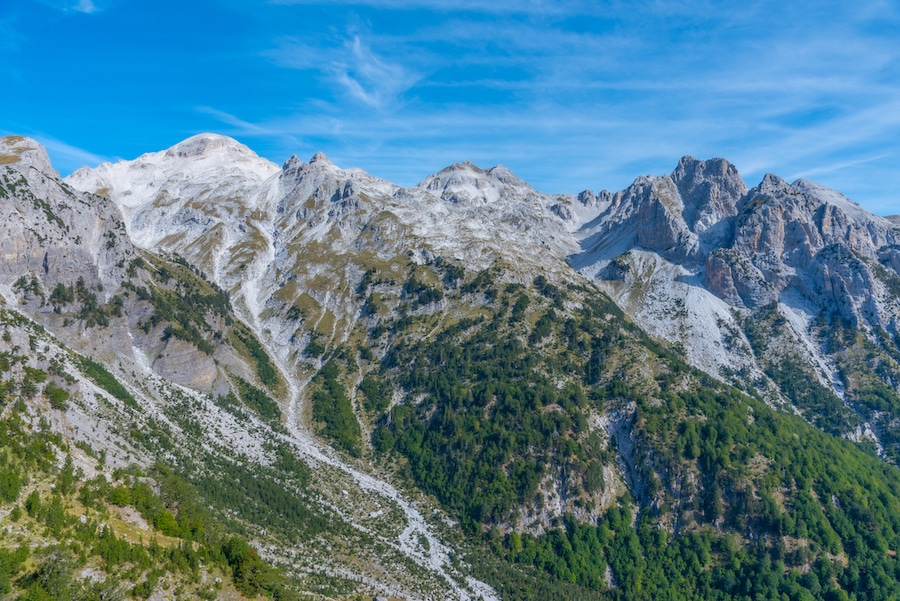 That's where the Balkans comeS in. Southeastern Europe is a hotspot for some of the most impressive sites and events. It is full of culture, history, and parties. And the best part? They're not seen often on social media. At least not yet,
Exploring the Balkan peninsula will allow you to broaden your horizons and explore the sights that the world has to offer. Plus, this will enable you to come up with new content to share with your followers beyond the gone and done places everyone has seen before.
To help you decide on your ultimate Balkans itinerary, we created a list of must-see places that will prove to be Instagram-worthy.
Need a camera? We suggest you choose a travel camera from this list. We own the Fuji from that list and love it!
So, What Are The Most Instagrammable Spots In Balkans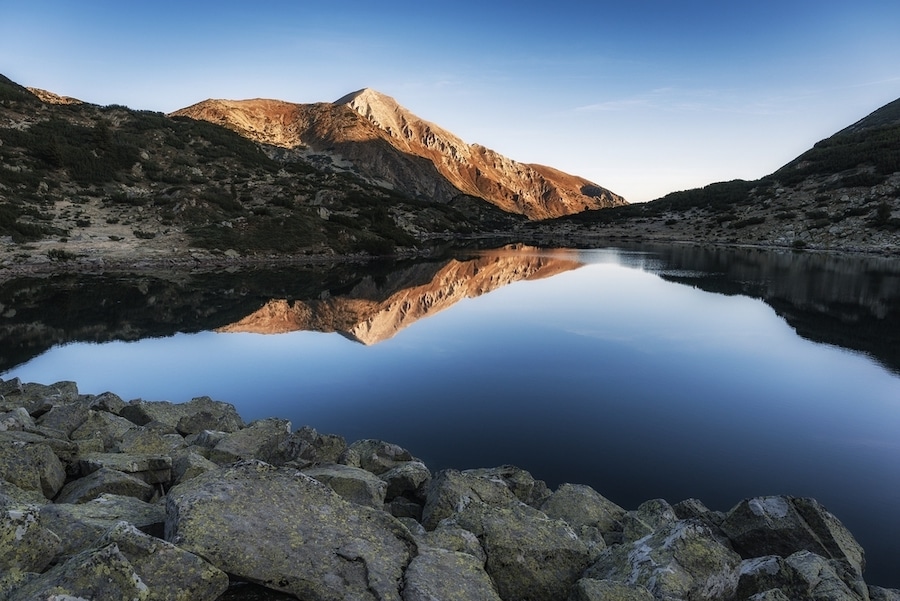 Apart from being a breathtaking sight, the Balkans is also a great spot to spend your holiday because it is rich with diversity and exciting locations that not many have seen. Showcasing the area to your followers will let you bring something new and fresh to their timeline.
Get ready to find some of the best beaches, mountains, churches, and a whole lot more.
Let's dive right in to where to take photos in the Balkans.
Hagia Sophia, Istanbul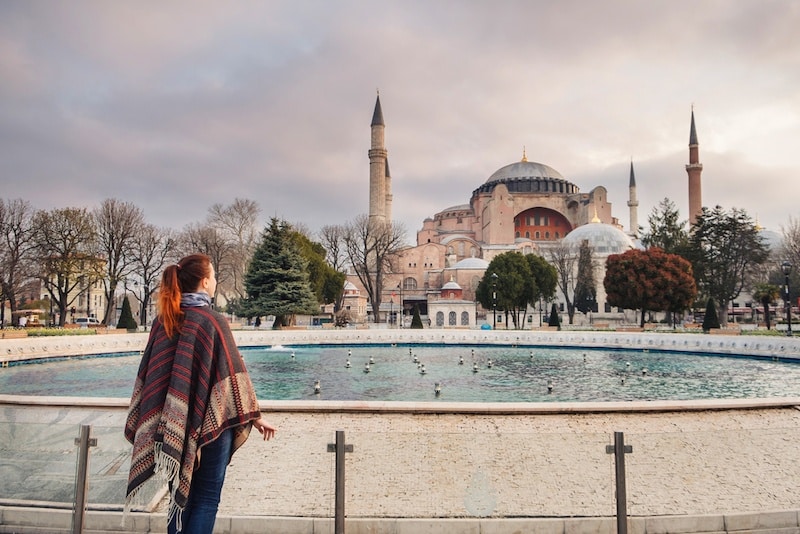 Also known as the Hagia Sophia Holy Grand Mosque, this spot played a huge role in gathering the Byzantine era's brightest minds. The monument also became a place of worship for Muslim people in 1453 when Constantinople was conquered. The church stands as an essential piece of Byzantine architecture known for stunning mosaics and domes.
It operated as a museum for nearly 85 years. In July 2020, the Turkish Council of State and President Erdoğan, reverted its title to a mosque. It continues to be a UNESCO World Heritage Site.
Dubrovnik, Croatia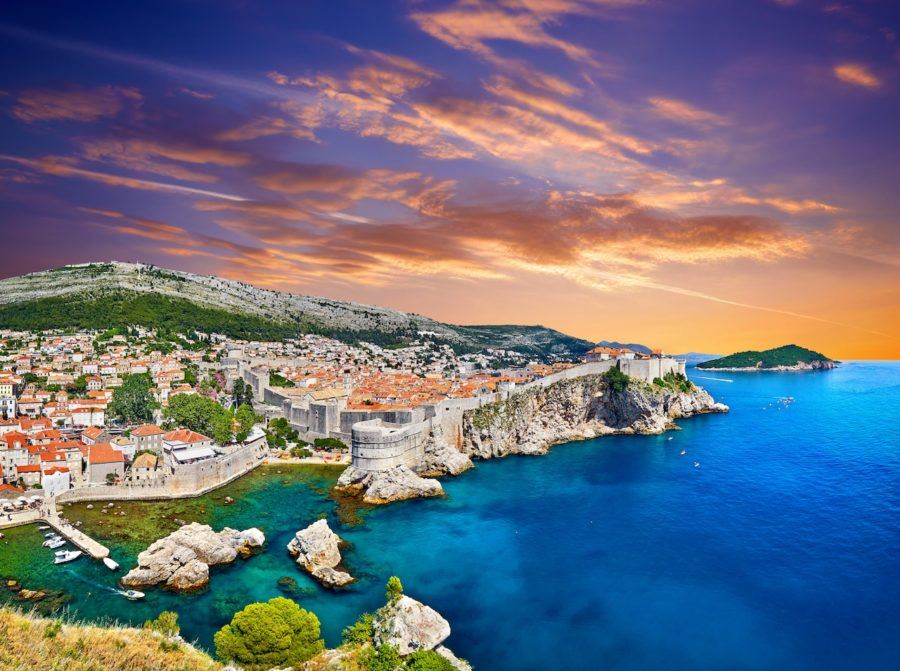 Dubrovnik is on the side of Croatia, where the cost of living is more expensive. It was also used as a film location for Game of Thrones. You could even go on a Game of Thrones tour to see all the sites used in the show.
The scenic city is right by the Adriatic Sea coast, known for its tantalizing blue water, too. By following its limestone pavement, you'll find different stores, restaurants, and museums that the picturesque town has to offer. The Gothic-Renaissance building known as Rector's Palace is also located in the city.
Photography tip: The best in Dubrovnik might be the top of Srđ Hill just behind the Old Town. You can reach it with the popular cable car for truly astonishing sunset views of the town and the island-dotted Adriatic Sea beyond.
Lake Bled, Slovenia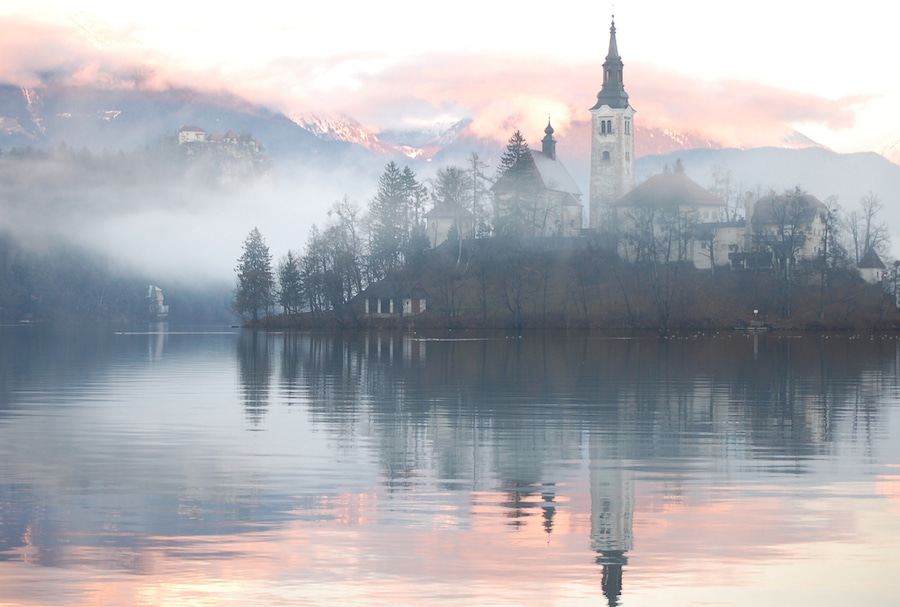 The lake is only 35 kilometers away from the airport and less than 5 km away from the train station. In the old times, it was believed that fairies were responsible for creating this body of water as punishment for local shepherds who took their requests for granted.
The island in Lake Bleed is the only natural island in Slovenia which you can visit by taking a flat-bottomed boat called Pletna. You will find a 17th church created for the Assumption of Mary that is said to grant wishes. Near the vicinity is a bell tower with an interesting legend that entails a groom to carry his bride up 99 steps for a happy union. This tradition continues to be followed by couples who get married on the island.
Mostar, Bosnia-Herzegovina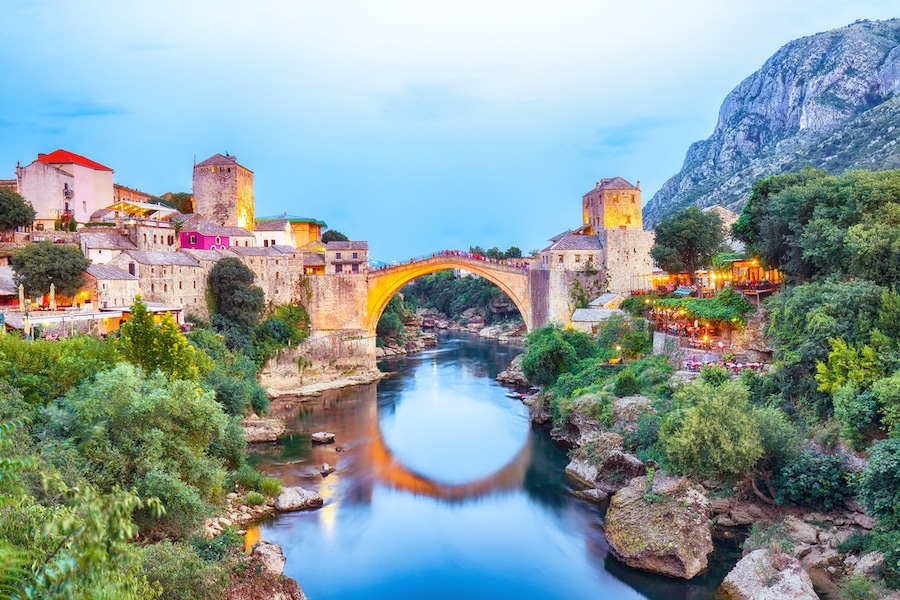 Home to one of Europe's most iconic bridges, Mostar is arguably the number one attraction in Bosnia-Herzegovina. Its Stari Most, literally Old Bridge, is listed as World Heritage by UNESCO and is of incredible historical and cultural significance.
In addition to this most scenic of bridges, you'll also find other exciting photography opportunities elsewhere in the Old Town. Crisscrossed by cobbled streets and dotted with Turkish bazaars, you'll have a blast shooting street life in this gorgeous city.
Photography tip: Climb one of the minarets of a mosque along the Neretva River for one-of-a-kind views of the Stari Most and the Old Town of Mostar.
Plitvice Lakes National Park, Croatia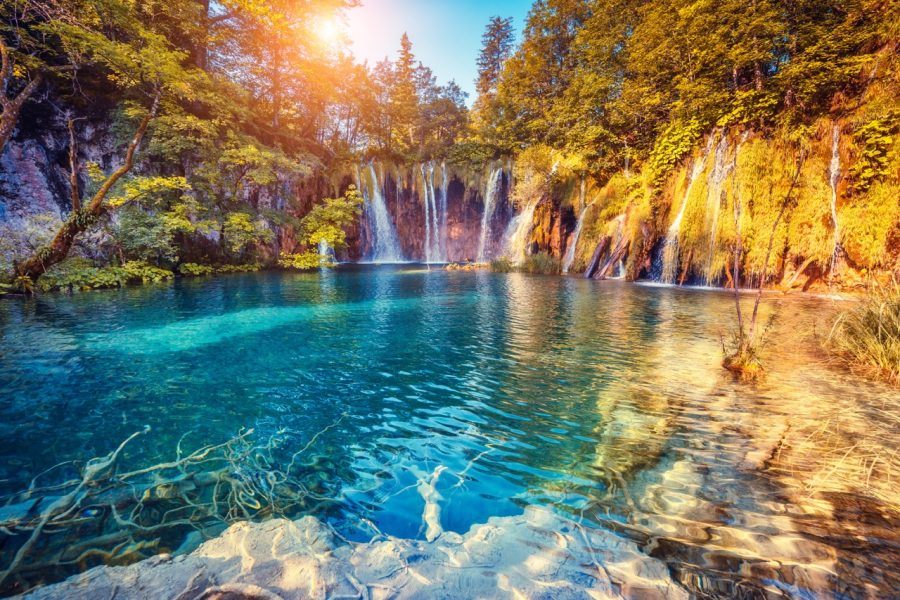 Since 1979, this park has been a UNESCO World Heritage Site. The forest is around 300 square kilometers or 30,000 hectares big that helps reserve a variety of flora and fauna. Its bodies of water include caves, lakes, and waterfalls. Visitors have the option to hike, which takes around two to eight hours. Alternatively, you could take a boat ride to explore the area.
People with a knack for nature photography will enjoy capturing snapshots of formations, hawks, ducks, and more. You can even visit the park during winter and be mesmerized by the iced bodies of water.
Photography Tip: Stay at one of the local guesthouses or inns and enter the park when it opens, early in the morning, to beat the massive midday crowds and have the "golden hour" all to yourself.
Brasov, Romania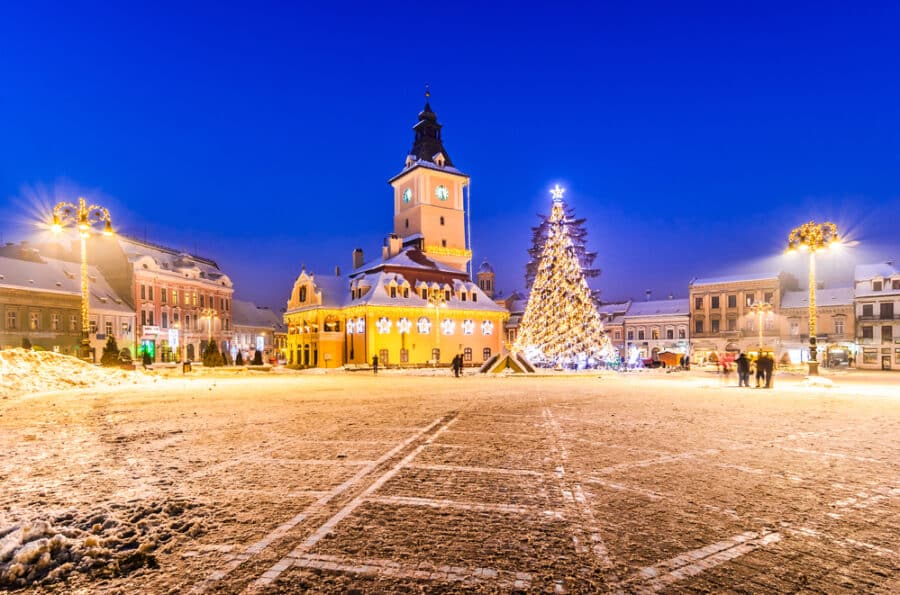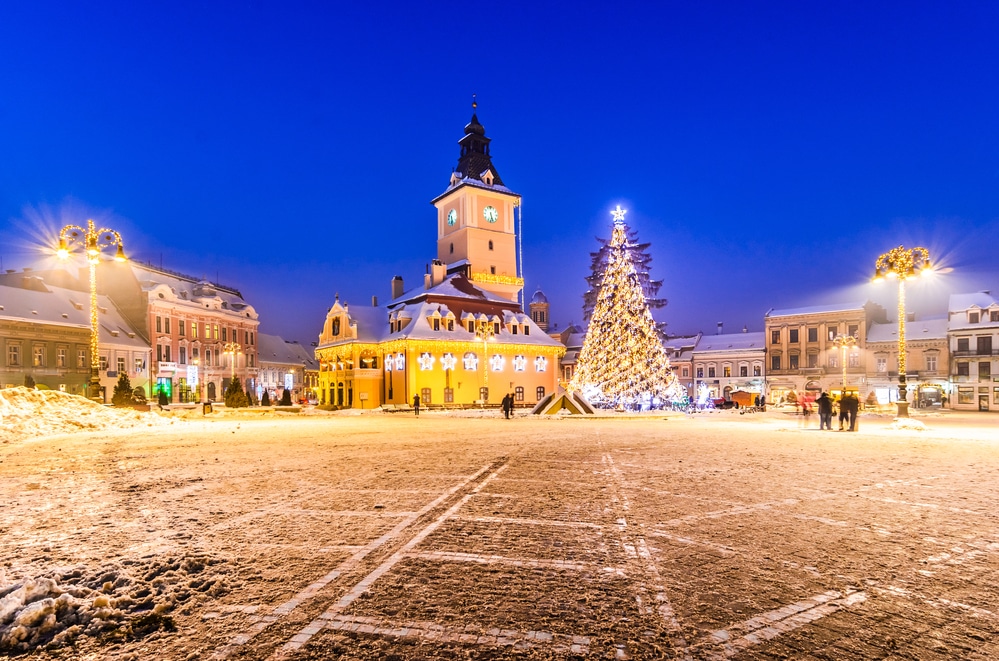 Brasov is the center of administration in Brasov County. It is surrounded by mountains and famed for Gothic architecture. One of its main attractions is the Black Church which earned its name after acquiring damage from a fire that ravaged it in 1689.
You will also find Dracula's iconic castle, also known as Bran Castle, within 25 kilometers of the medieval city. This itinerary is sure to excite horror and thriller fans. You can also do activities without spending money, like joining a free walking tour around its fairytale-like streets.
Nessebar, Bulgaria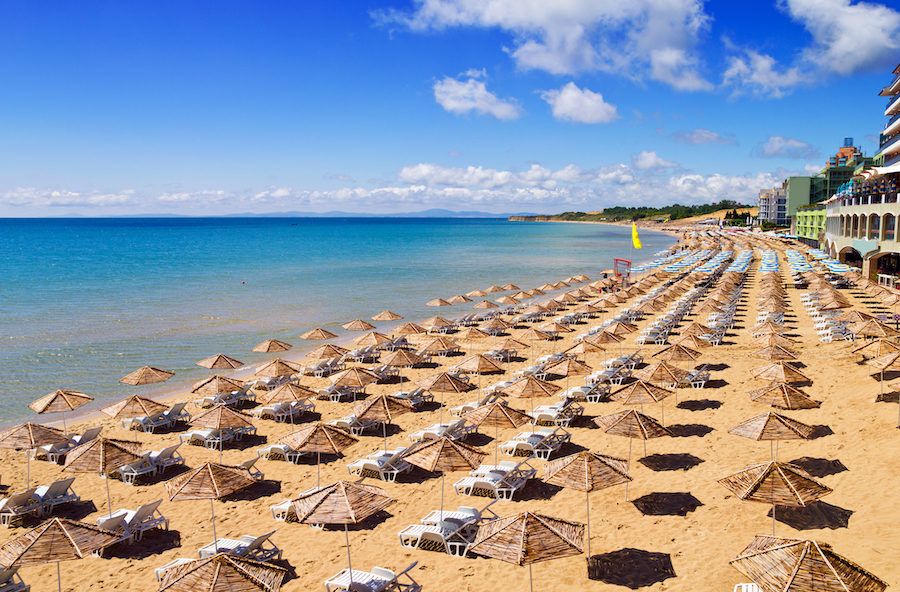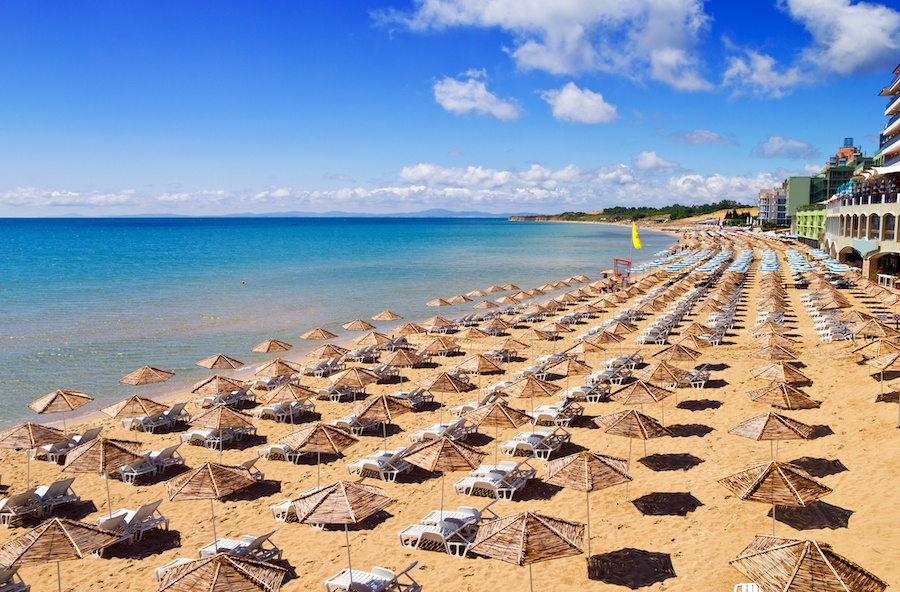 The 3,000-year-old town known as The Pearl of the Black Sea is found in the Burgas Province. It is replete with ruins and baths from the Byzantine era. It was once a primary trading city where the concept of money was created. The area is right by the Black Sea that you can admire after exploring the town's many churches. It is also a goldmine for museum lovers and architecture fans.
You will fall in love with the UNESCO-protected town and its streets that are oozing with history. It is a sunny place perfect for picture taking.
Zakynthos, Greece
Belonging to the Ionian Islands, you can expect to see beautiful scenery starring turquoise-colored water. Zakynthos is the third largest island in the Ionian sea. It is the home to the iconic Navagio Beach, also known as the Shipwreck Beach, where the ship containing smuggled goods found its demise while running away from authorities. The abandoned boat against the white sand will surely make for an IG photo you won't forget.
After hitting the beach, you can swing by Laganas to enjoy rows upon rows of bars and taverns. It turns into a part village by night.
Himarë, Albania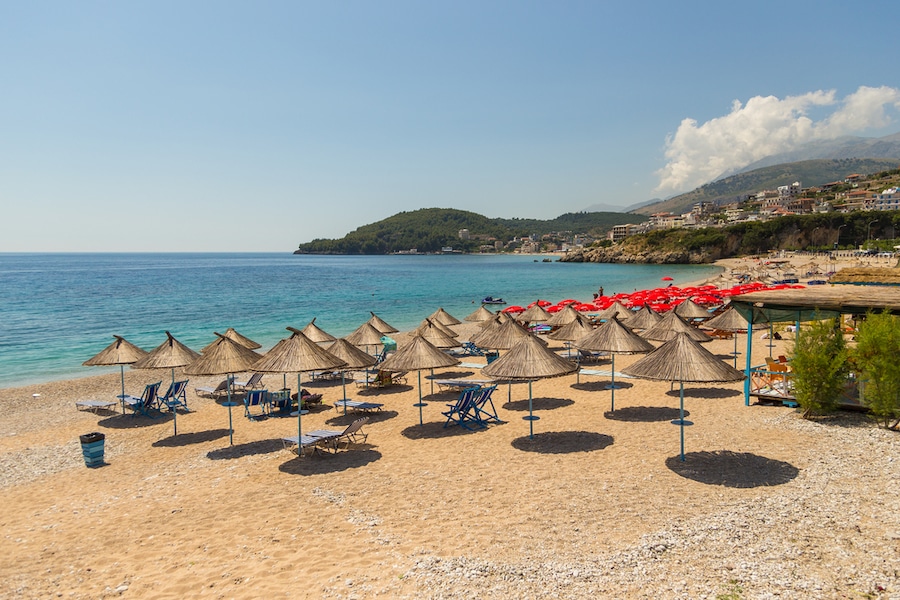 Prinos, Potami, and Spile are the three main beaches in the area. They are some of the most accessible spots to hit when you feel like digging your toes in white sand. But you can stay off the beaten path and journey to find hidden beaches like Gjiri i Filikurit. You can also take a hike to get a bird's eye view of the fishing village.
The town also has a castle that you can visit by driving or hiking. It is recommended that you visit during summertime to maximize your time exploring the area with little worry about rain.
Belgrade, Serbia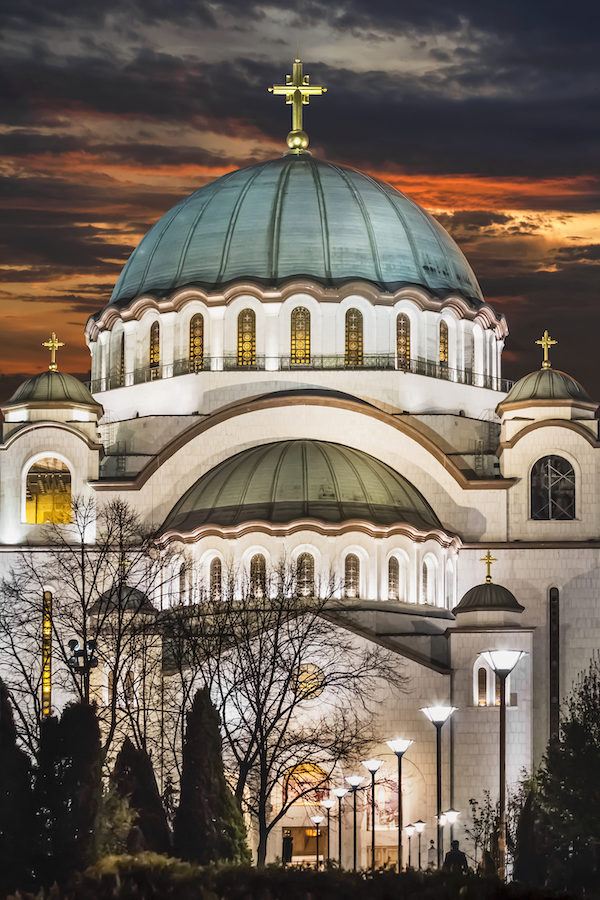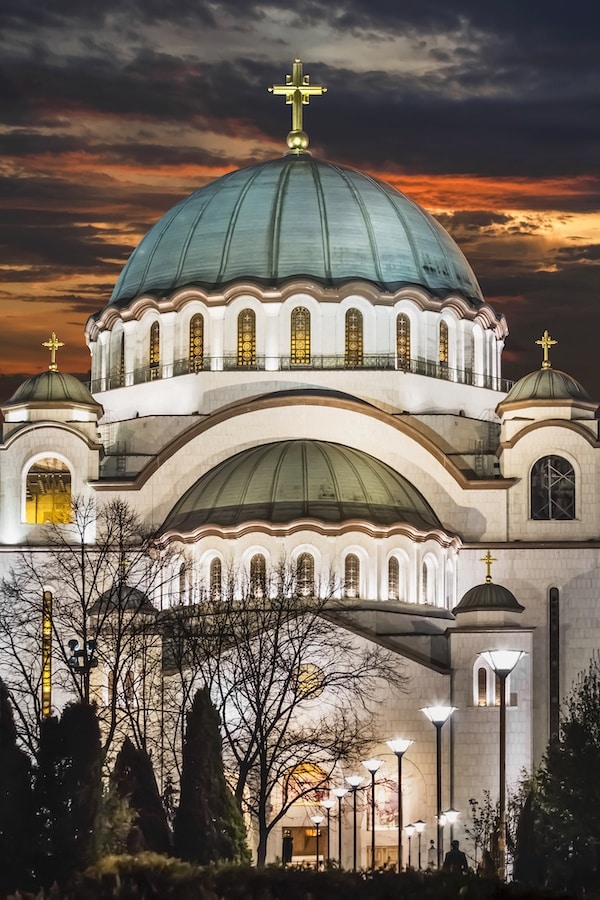 Belgrade is the capital of Serbia. It is also known as the White City, a name given by the Slavs as the city looks bright and white from afar. Historically, the city has been through a lot, but it can charm any traveler with its edgy and architecturally bold streets.
The city also has a great nightlife culture that any party animal would like. But if you prefer chilling in a cafe, the city has tons of great cafe options too.
Bay Of Kotor, Montenegro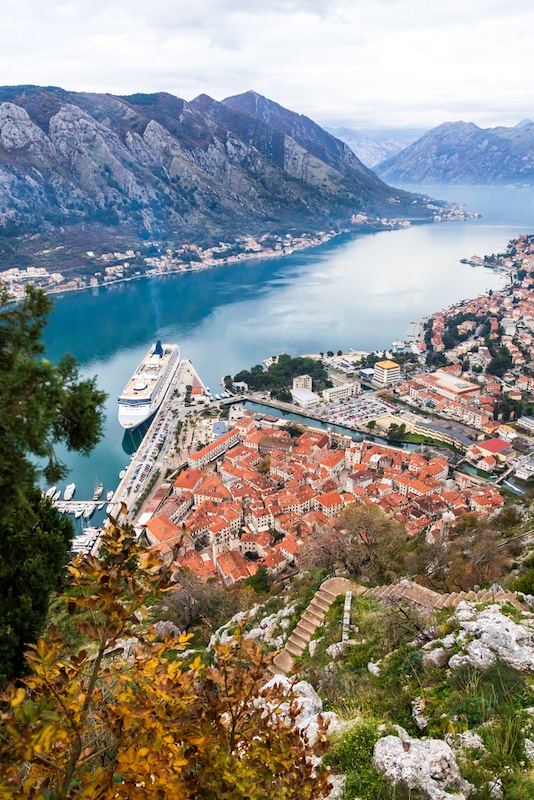 Having been inhabited since Roman times, Montenegro's Bay of Kotor boasts of a wealth of history. The town of Kotor features fortified walls, beautiful historic mansions, and impressive churches, while the natural beauty of the bay itself can't really be put into words. You'll need to take photos to let its magnificence come across.
This is truly one of the most spectacular landscapes in southern Europe. There are steep fjord-like coastal cliffs, barren mountain summits, historic bayside towns, islands with ruins, and superb hiking trails.
Photography tip: Rent a car to give yourself the chance to explore the entire bay. It's so spectacular that you'll want to see and photograph it from every angle. Also, allow time to climb the hill behind Kotor town for fantastic views of the bay and town below.
Skopje, North Macedonia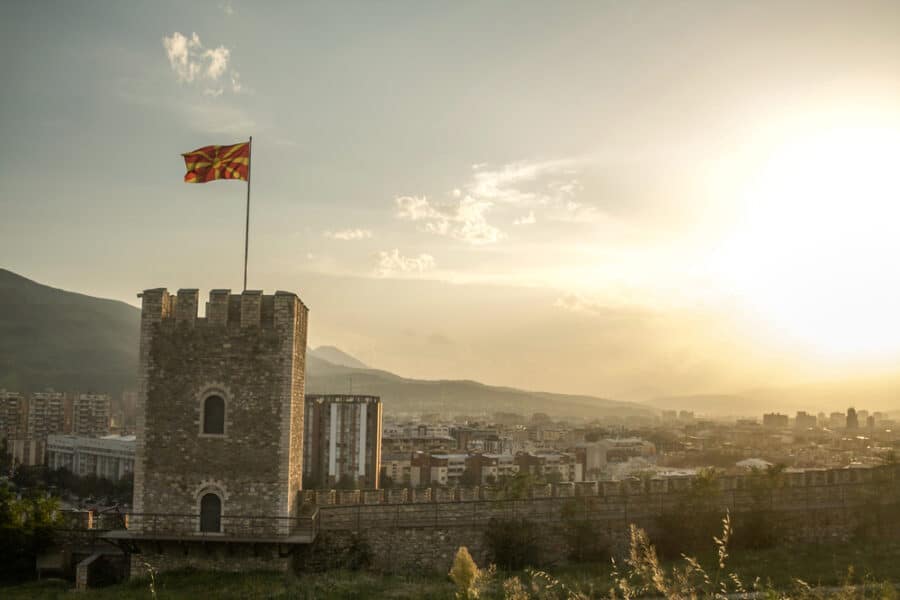 Skopje is one of the most budget-friendly cities found in the country. Spend your time up north in Macedonia, visiting caves and bazaars dating from the 12th century in this charismatic town. Apart from walking around, you can even participate in a wine tasting tour to hone your palette.
One spot you shouldn't miss is the stone bridge that the city is known for. It is considered the area's symbol. Capturing this spot during the sunset will definitely have your followers swooning.
Durmitor National Park, Montenegro
Its very name meaning "black mountain" Montenegro is pretty much covered in mountains. You'll find spectacular landscapes all over the country, but very few compare to those in Durmitor National Park. A landscape photographer will drool over the prospect of shooting there.
This phenomenal national park—it's also a UNESCO World Heritage Site—is home to seven shimmering mountain lakes, three jaw-dropping canyons, including the deepest one in Europe, thick forests, and barren mountain ranges. Consider visiting the park in fall, when the changing leaves light up the landscapes.
Photography Tip: Even though there are several great roadside lookouts, don't stay in your car. The best way to explore and find the best photography spots in Durmitor National Park is hiking. Bring your hiking boots and backpack and hit the trails. Everyone can snap photos from a lookout.
Rovinj, Croatia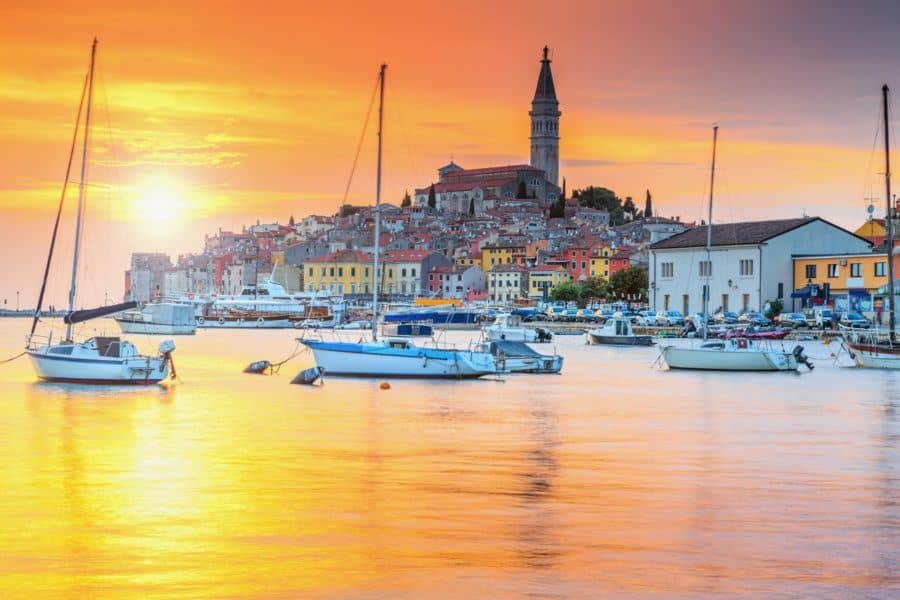 One of the last remaining authentic fishing towns in the Adriatic, Rovinj is also a major tourist destination in summer. The Old Town of Rovinj occupies a circular peninsula that juts out into the Adriatic Sea. This offers exceptional photography opportunities from essentially anywhere on the mainland.
The massive tower of the St. Euphemia's Church stands in the middle of the peninsula, dominating the old town's skyline. Old Venetian-style houses and antique and boutique stores line cobbled streets.
Photography tip: Take your photos around sunrise and sunset when the light is phenomenal and the town at its least crowded. If you want to avoid crowds at all costs when photographing, sunrise is when you want to be shooting.
Motovun, Croatia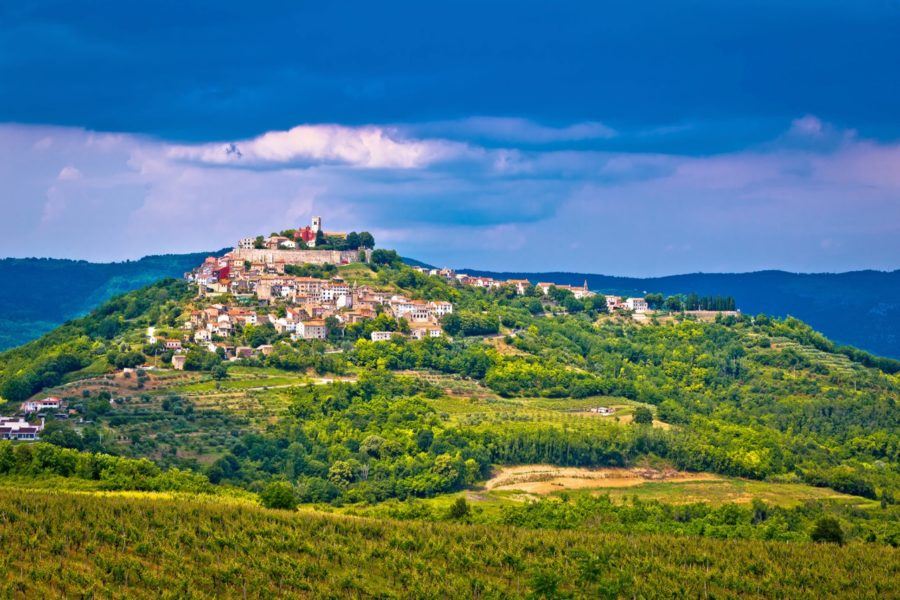 A short drive inland from Rovinj, the hilltop town of Motovun, is another main highlight in Istria, the triangular peninsula in northern Croatia. This tiny town offers numerous photography opportunities. You can explore the steep streets in the tiny old town center and enjoy great views of the vineyard- and olive grove-dotted countryside.
The best views, however, are from down below the hill. Topping a prominent hill in a landscape of farmland and grapevines, Motovun is one of the most picturesque towns anywhere in the Balkans.
Photography tip: Consider sticking around for the night. Even though you can see everything the town has to offer in a couple of hours, giving yourself the chance to photograph sunset and sunrise will definitely pay off.
Ljubljana, Slovenia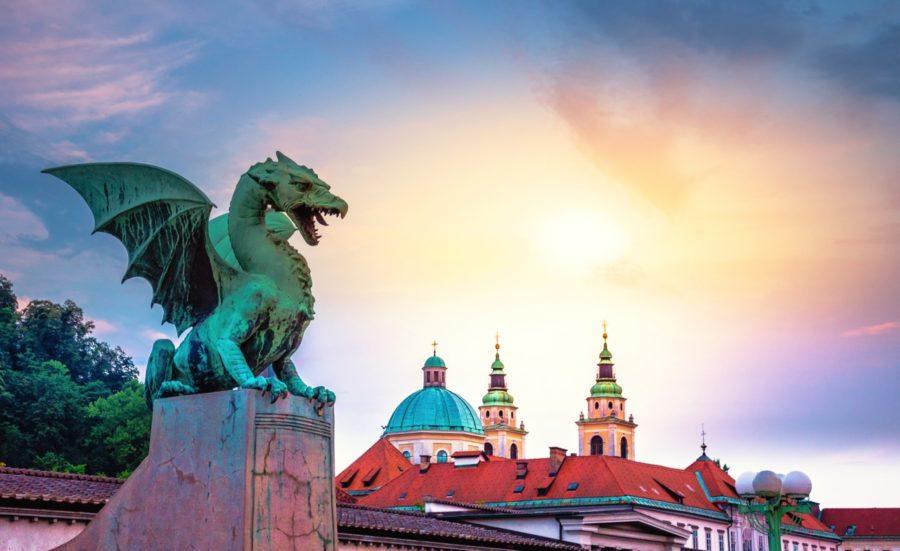 Travel photographers who focus on urban photography should definitely put Ljubljana on their travel itinerary. The Slovenian capital has a superb historic old town, filled with pastel-colored buildings and straddling the banks of the peaceful Ljubljanica River.
The entire old city center of Ljubljana is car-free, which means that there won't be any cars or other vehicles spoiling your shots. There are only pedestrians and bicycles, buildings and greenery.
Photography Tip: Make sure not to miss Ljubljana's graffiti. The city is home to a vibrant graffiti art culture, and many old buildings just outside the historic core are covered with painted images and slogans—a unique photography opportunity.
PLAN AHEAD TO GET THE BEST DEALS
Tips On Creating Better Instagram Posts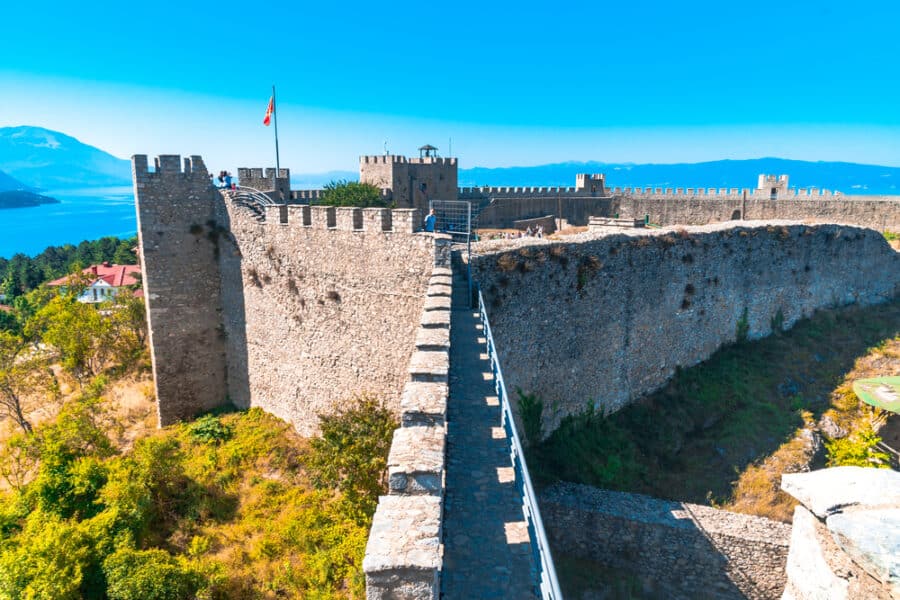 Take your posts up a notch by following these tips. Whether you're a casual traveler or a travel blogger, applying these actionable practices in your daily process will let you create more engaging posts.
Work on your brand – It's essential to ensure that your brand has a distinct look that is easy to recognize. You want people to see a post and be able to tell that you created it. This can be achieved by developing a brand identity with a solid tone, voice, and travel logo. The combination of these three things will allow you to create a signature brand and retain your audience.
Take your feed layout seriously – Curating your feed and figuring out which images go well with each other is no easy job. You can try out different grid layouts such as coordinated color rows, alternating photos and text, and more. There are also a couple of tools that you can use to visualize this further such as Planoly and Preview.
Use hashtags wisely – Hashtags are labels used to categorize your post, making it easier to be discovered by the audience. Ideally, you want to have at least 11 relevant hashtags to go with your post. This is the right mix that lets you broaden your reach without overwhelming the audience with a massive wall of hashtags.
Get a good camera – If you want to take killer photos, you need a great camera and travel gear like this, take your time, get the right equipment for the job, and then go forth and have loads of fun in the Balkans.
Consider a photography tour – here is one, with a guide in Croatia
Conclusion
The list of IG-worthy spots in the peninsula is proof that the Balkans has a lot to offer. It's a place where you can complete fulfilling activities like hiking, learn more about different cultures, and even help you create an Instagram feed that will wow your followers.