Some posts contain compensated links. Please read this disclaimer for more info.
What To Do In Sofia: Top Things To Do In Sofia, Bulgaria
Written by several of the Chasing the Donkey writers
Over a century ago, Prince Ferdinand of Bulgaria aimed to make Sofia a fashionable capital city to the likes of nearby cities, Budapest or Prague. Walking the locally renowned yellow-bricked-tree-lined road leading to the National Assembly building, you will get a good idea of his vision.
Fortunately, although perhaps the city hasn't reached the fashionable potential Ferdinand had in mind with matching standards of other European capitals nearby, it has reached its own unique, passionate, and quirky potential to do with culture, tradition, and art and is thriving with its individual distinctiveness.
Some travelers swear this city to be the next Berlin because of its quirks, creative takes on culture, and the fact that the young generation has a tremendous impact on the city and what is happening within it. However, Sofia is on track to be whatever it wants to be, and there is no greater potential than that. There are numerous fun things to do in Sofia, which is growing into an enthralling capital in Eastern Europe.
One Of Europe's Most Exciting Cities
Tucked in the country's western side below the impressive Vitosha Mountain, this city full of 2,000 years of history it has endured by the Greeks, Romans, Ottomans, and Soviets is one of the most special you will experience in Europe.
Many people who visit Bulgaria tend to focus on either the ski slopes or the beaches, places like Bansko and Varna. In the process, Sofia, the country's capital, is often overlooked. That's really a shame. Sofia is an eclectic city with so much more to offer than most people realize, including being home to some of the best hotels in Bulgaria.
Situated in the very heart of the Balkan peninsula—equidistant from both the Black Sea and the Adriatic Sea—, Sofia is ancient. There's archaeological evidence that people have lived in the area for more than 9,000 years. Nowadays, it's a thriving city with many different faces. There are plenty of fun things to do in Sofia, from great museums to Red Army monuments and iconic onion-domed churches to modern businesses.
On top of that, it's one of the most affordable capital cities in Europe for tourists, with a great selection of accommodations for all budgets.
Entrepreneurs are drawn to this vibrant and mostly modern city as well, as it's considered one of the world's top ten cities for technology start-ups.
Long story short, this is a fascinating place to visit. It'll surprise you, impress you and enchant you. Find out where to go in Sofia when you visit Sofia Bulgaria in this things to see in Sofia city guide.
Best Places To Visit In Sofia, Bulgaria
Below is the all-inclusive list of best known and alternative things to see and do within Sofia, Bulgaria, during your holiday:
Shop Local Culture at Shishman Street
Though Shishman is prominent and popular, what you find on this street is the real treat. Whether it's local art, food delicacies, local fashion, or other small trinkets and surprises, this street is sure to keep your afternoon busy.
Not only that, but a walk down Shishman Street will take you past a few of the larger landmarks in Sofia like Patriarch Evtimiy Square and Sveti Sedmochislenitsi Church.
Take An Afternoon To Relax At The Borisova Garden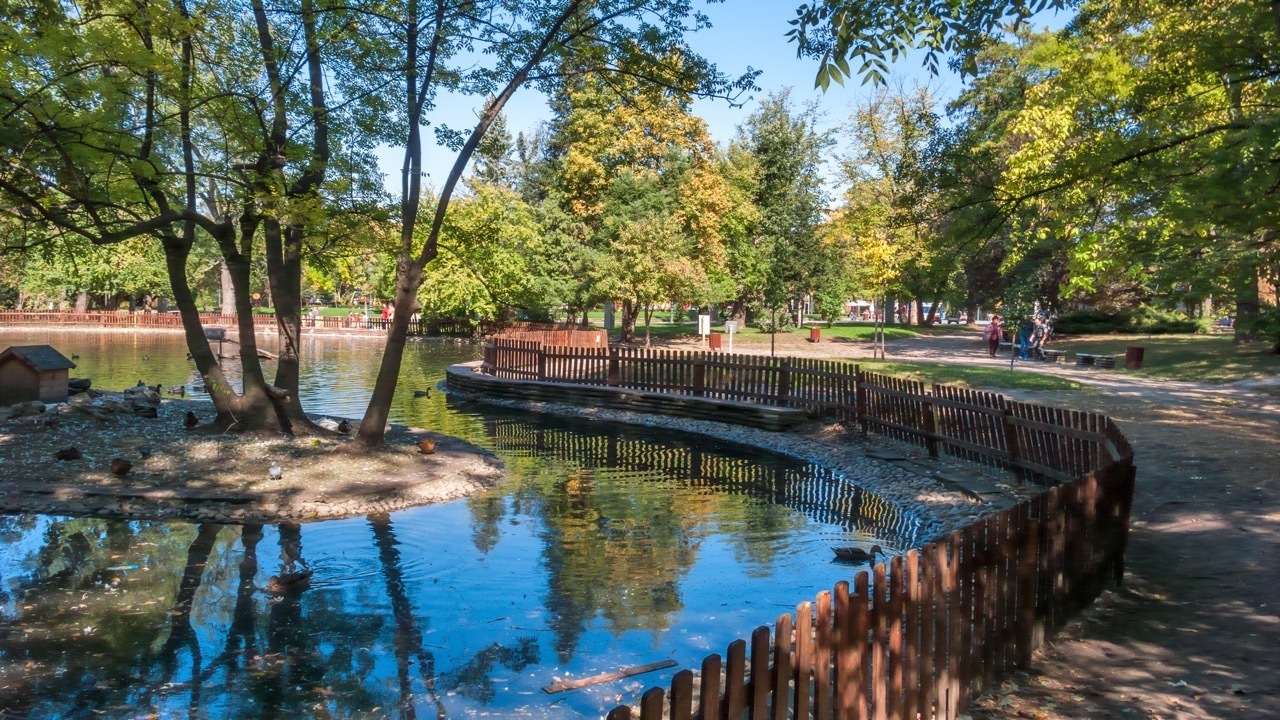 What many don't know is that Sofia is among the greenest capital cities in Europe. The Borisova Garden is the oldest park in the city, and it is located at the epicenter of Sofia. It was initially constructed on the park's outskirts, but it became centered within the city as the city grew.
It is also the biggest of the city's four major parks. It takes a while to stroll through and will give you a nice breather from the city. There are ice cream vendors and restaurants and bars nearby, and it is easy to spend a whole afternoon here!
St. Sofia Church
Its roots go back to the 6th century; St. Sofia Church is Sofia's second-oldest church. Even though it's a rather unassuming building—especially compared to other churches in the city—, the St. Sofia Church is the church that gave the city its current name in the 14th century, making it one of the most significant places to see in Sofia.
You can visit the church and see what remains of the building's foundation and tombs that date back about 1,500 years.
See A Performance At The National Palace Of Culture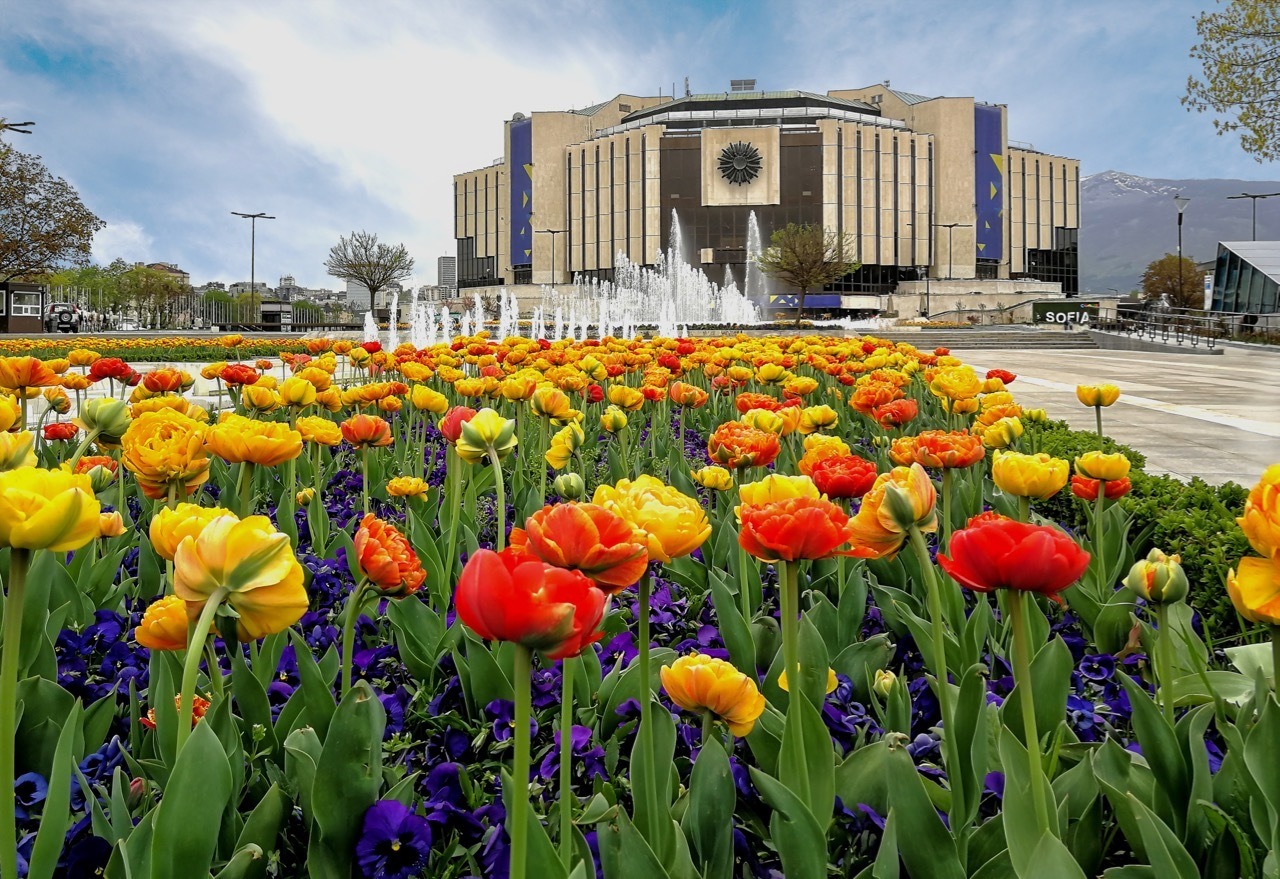 This is one of the most well-known attractions on this list. Although, I couldn't leave it off. Hosting events – anything from concerts of international pop stars to film festivals to art exhibits and fashion shows. The heart of modern Sofia runs through the National Palace of Culture, which was built in 1981.
Check the NDK (National Palace of Culture) website for details and prices of all the various events at the event center while you are in Sofia, and try to check it out at least once.
There are many ways to get to NDK via public transport: Bus 204/604, Trolley 5, Tram 1, and the Blue Line metro will all take you to NDK.
Check out the Square of Religious Tolerance
A rare area in the world today where four places of worship among four different religions gather and are peaceful with each other. The Orthodox Christian Saint Nedelya Church, the Sofia Synagogue, the Banya Bashi Mosque, and the Catholic Cathedral of Saint Joseph all sit within a hundred feet or so of each other.
This is a unique chance to see how religions can coexist harmoniously and peacefully.
Try The Homemade Rakia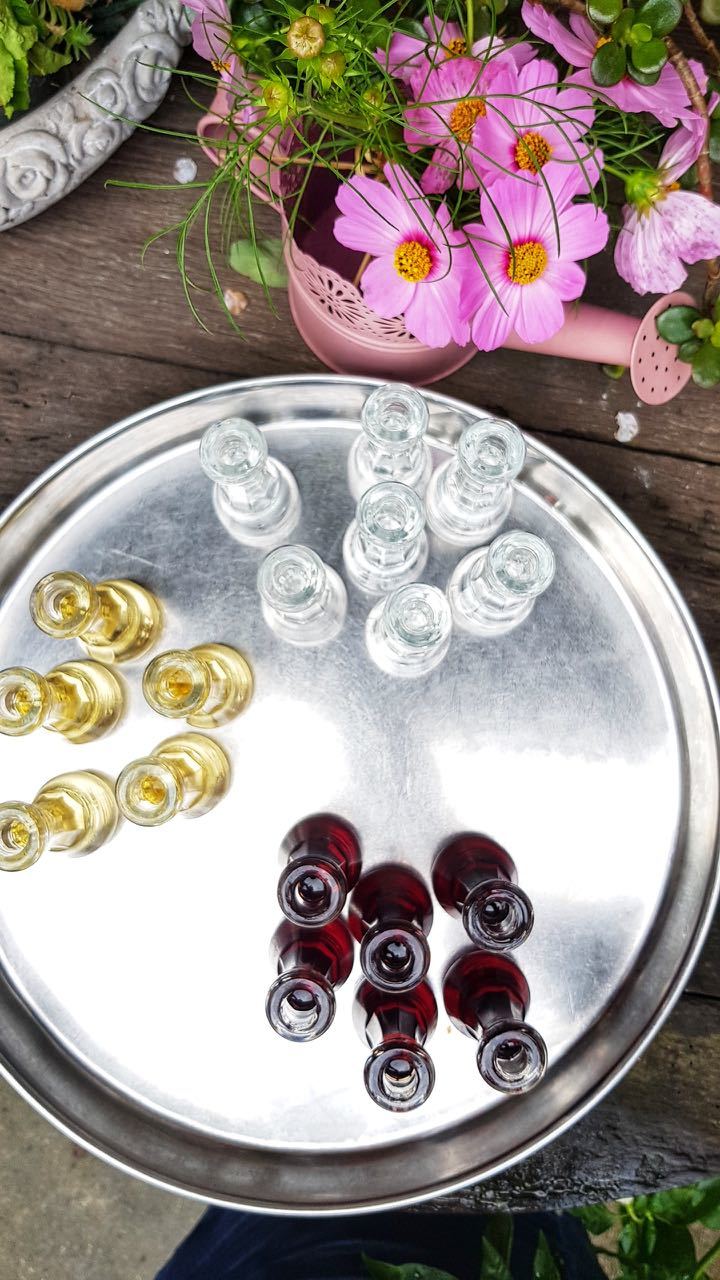 Rakia isn't unique to Sofia or Bulgaria, but they have certainly got their own distinctive take on it. I recommend trying Rakia in every city/country in the Balkan region of Europe.
In Bulgaria, plum and grape rakia is often mixed with various herbs, honey, sour cherries, and other ingredients to give it an individual taste different from other versions of Rakia you have tried in the Balkan region.
This fruity brandy is the national drink of Bulgaria and is popular among other south-Slavic countries.
Church Of St. George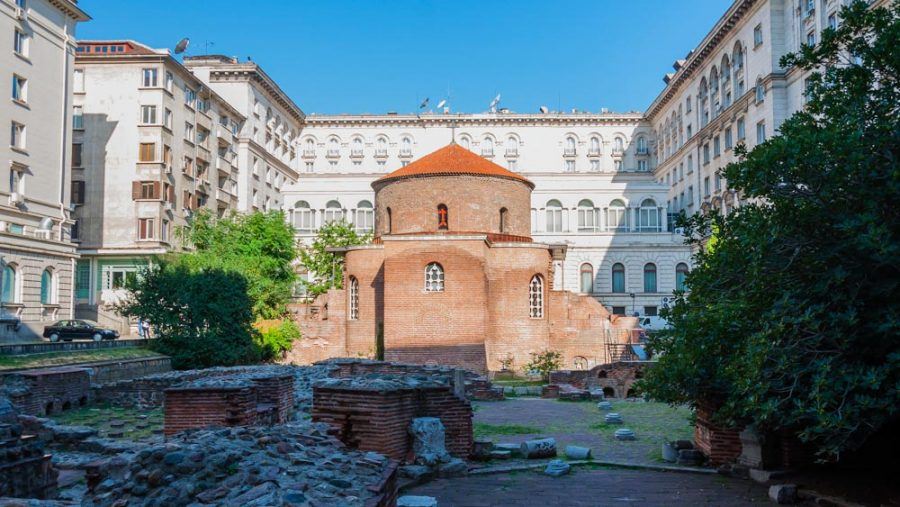 A part of a building complex dating back to the 3rd and 4th centuries, the Church of St. George is the oldest structure in the city. One of the top Sofia attractions, this ancient Roman structure, lies in what was the center of Serdica, the Roman town that stood where Sofia now lies. Inside this red brick building, you can see numerous medieval frescoes from the 12th, 13th, and 14th centuries.
Bitaka Flea Market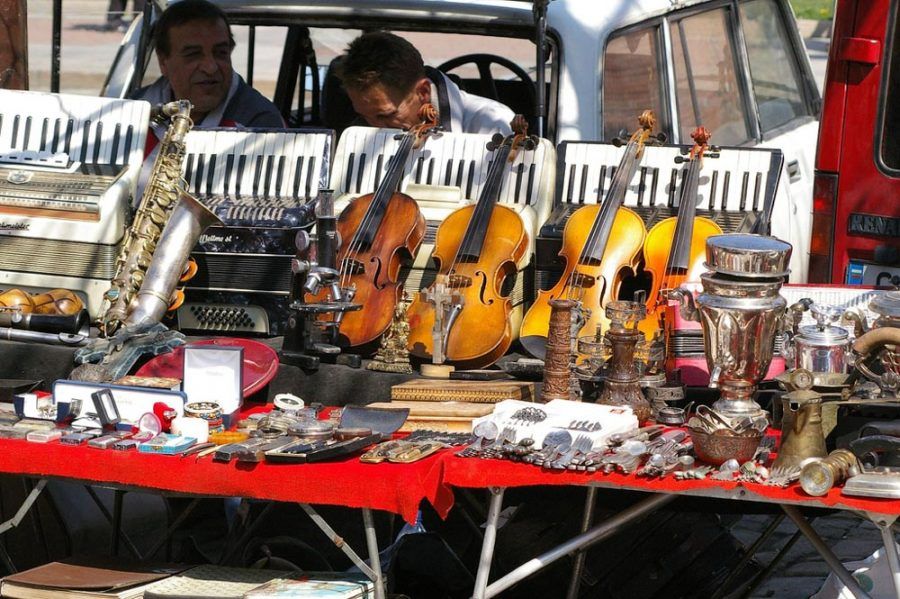 Sofia may be chock-full with culture and history, but there's also a lighter side to it. If you'd like some fresh air after spending hours in the city's museums, consider going for a walk through the Bitaka Flea Market. This is easily the biggest flea market/bazaar in the city, if not in the entire capital region.
Casually browsing the many stands is one of the most relaxing and fun things to do in Sofia. Who knows what you might find? Vendors sell everything from jewelry, old cameras, and photos to watches, clothes, merchandise, and toys.
Enjoy Peace And Quiet At Borisova Gradina
Borisova Gradina is one of the oldest natural parks in the city, and it's also one of the most popular. The name translates as 'Boris' Garden,' and it's been open since the 19th century to commemorate the reign of Tsar Boris III. It's a great spot to escape the hustle and bustle of the city, no matter what the weather decides to do.
You'll find shady spots and plenty of sculptures to explore. It's also a great place to let the kids run off some steam – much needed when sightseeing! You'll also find a large swimming pool, a lake, and sporting activities, such as football, tennis, and a cycling track during the summer months.
Play And Learn At Muzeiko
Muzeiko is a children's museum, and it's one of the first of its kind in the whole of Bulgaria. Award-winning and super-modern, the museum is a great spot for children to learn while exploring – they basically won't know that they're remembering! With many exhibits for all ages, it's a great day out for all the family and a good option for a rainy day.
The museum takes you on a journey through time and space and has three floors that help you to explore the past, the present, and of course, the future.
Boyana Church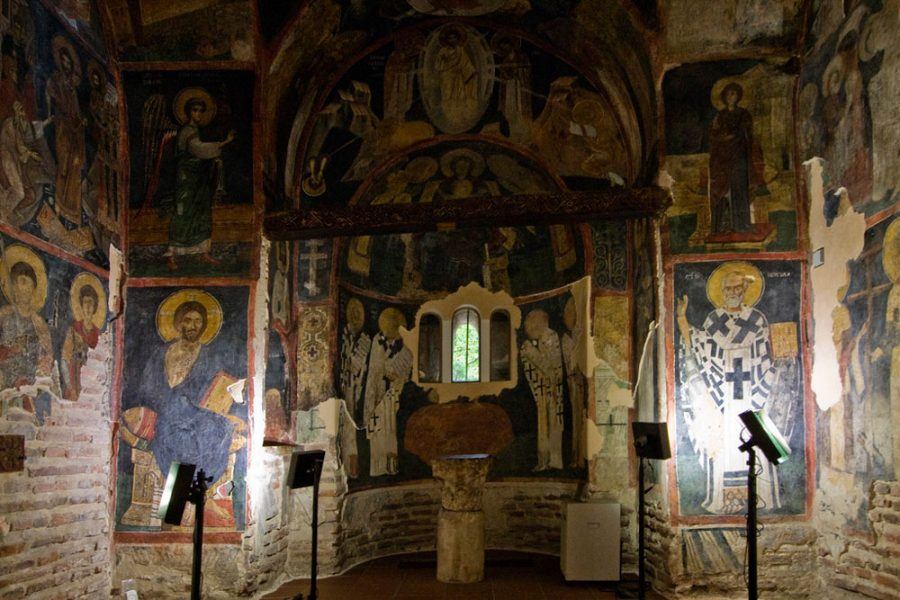 Another one of Sofia's many great churches, Boyana Church, is one of the major Sofia sights. This medieval Bulgarian Orthodox church lies outside of the city center and is famous for its fresco-covered interior.
You can see no fewer than 89 different scenes, including 240 images of people. Because of this wealth of frescoes, the church was designated UNESCO World Heritage Site in 1979.
Free Walking Tour Of Sofia
This tour will take you around the most popular Sofia attractions and will make you aware of what the city offers.
Around cities in Europe (especially capital cities), you may have taken a free walking tour guided by a local – usually a young adult or student – who has taken the time to study the city's history and modern realities and is often an excellent source of local information.
In Sofia, it is no different, and the city offers an excellent free walking tour which meets every day at the Palace of Justice at various times depending on what time of year you are visiting the city. Check the times here.
The tour will take you past all of the most well-known attractions in the city center of Sofia and give you the most bang for your buck in terms of historical and present information.
Vitosha Mountain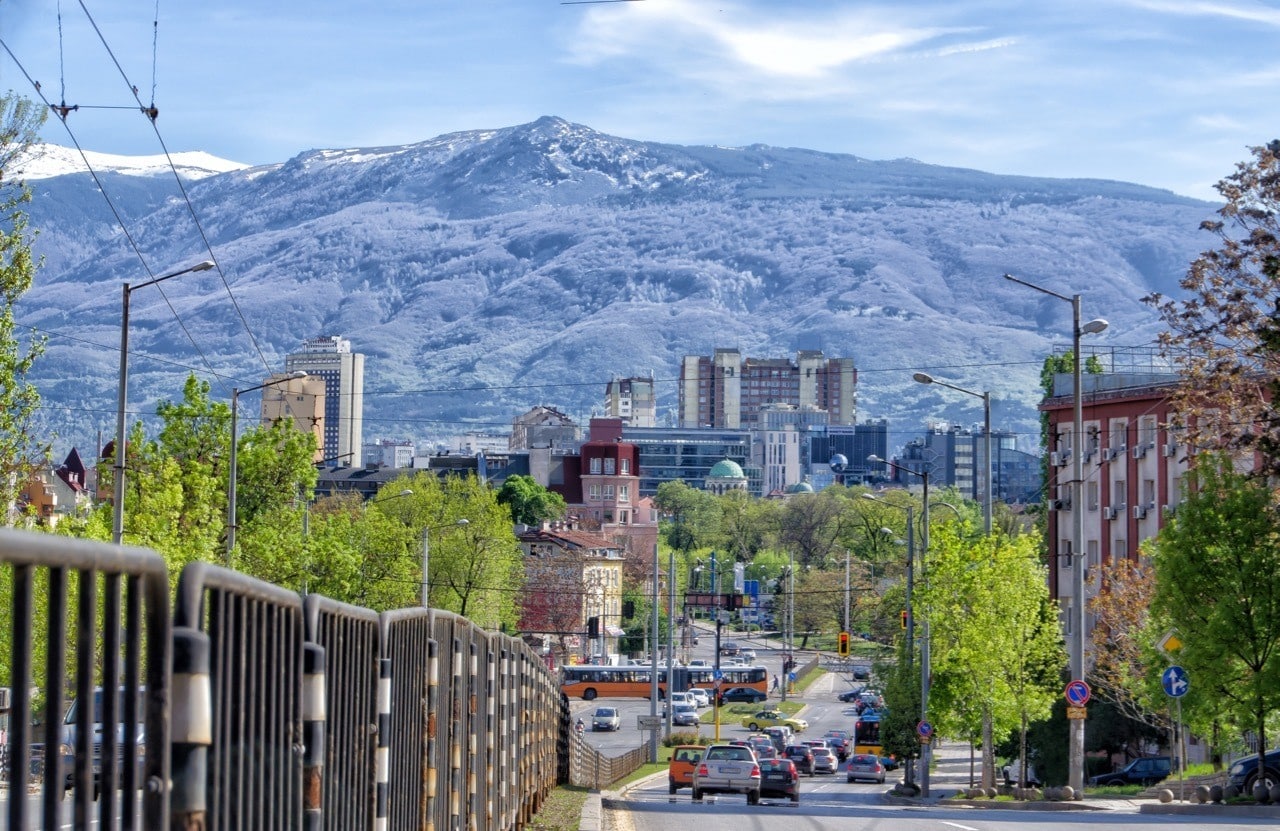 It will undoubtedly feel as though you have made it off the worn tourist track in Sofia once you're up on this mountain. Located on the outskirts of Sofia, Vitosha Mountain towers over the city. Its massive dome rises 2,290 meters toward the sky and is the most accessible ski destination from Sofia.
It's so large that it actually consists of many different peaks, ten of which reach more than 2,000 meters in height. This enormous mountain is also a nature park—the oldest ones in the Balkans, in fact—and offers a wide variety of outdoor activities.
If you're looking to escape the big city for a while, Vitosha Mountain is one of the best places to go in Sofia. Although many visitors know of the locally famous mountain, few take the time actually to hike up it. It's quite easy to reach the top– no need to take an expensive tour with a guide or anything. Simply make your way toward the foot of Mount Vitosha using public transport (Bus 93 and 122 will get you there from the city center) and find one of many trails to start climbing.
If you'd like to do as little climbing as possible but still want to take in the excellent city views and breathe the fresh mountain air, Bus 66 will take you near the Aleko area, which is the highest you can climb using public transport.
Unfortunately, Sofia is also known as one of the smoggiest cities in Europe. So, hopefully, you get a clear day to take in the view. It may be the only European capital city with such a large mountain nearby. Don't miss your chance to explore nature so conveniently. Make a day excursion out of it!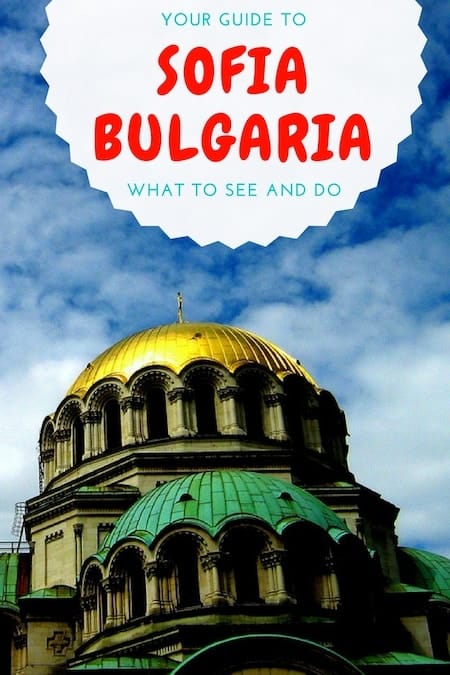 Enjoy A Museum Performance A The National Opera & Ballet
Not only is this building pretty unique in terms of architecture, but it's a cultural hotspot in the whole of Bulgaria, not just Sofia. Located in the city's center, there are regular performances of opera, ballet, and art. Be sure to check online to find out what performances are available during your stay, but even if you don't get tickets to make sure to visit the building anyway.
Having been founded in 1890, this is the site of the first opera and drama company in the whole of Bulgaria.
Vitosha Boulevard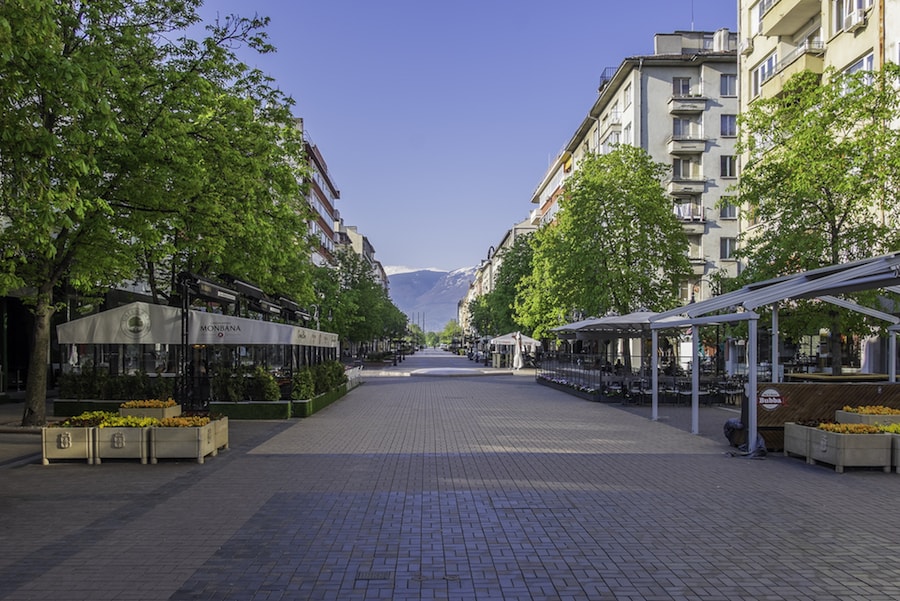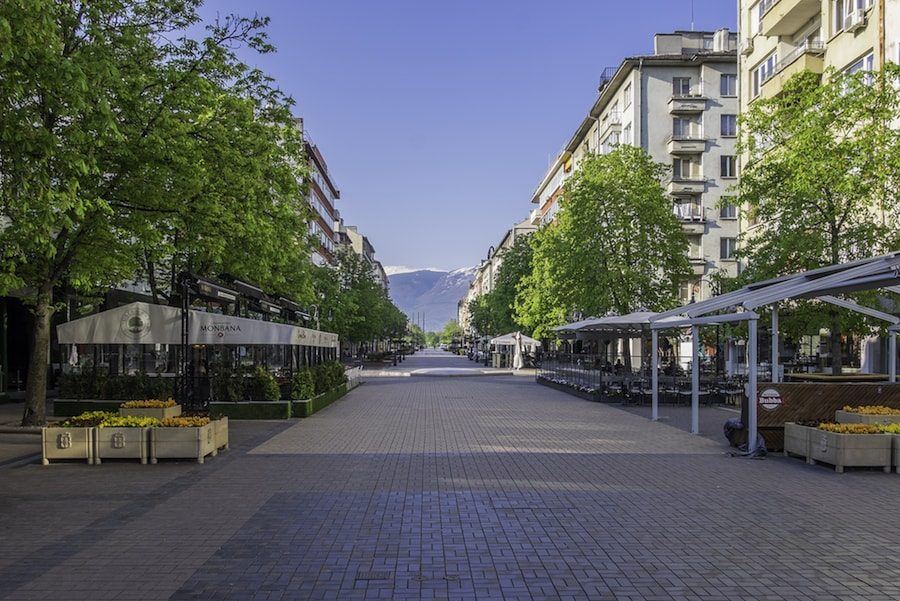 If you like (window) shopping, you definitely want to take a stroll down pedestrianized Vitosha Boulevard. Many a Sofia travel guide says that this is the most important commercial street in Sofia, lined with restaurants, cafés and bars, fashion stores, and boutiques selling luxury products.
Observe The Quirky Monument To The Soviet Army
The Monument to the Soviet Army was constructed in 1954 as a form of gratitude of the Bulgarian government to the Soviet Red Army to protect Bulgaria during World War II.
The monument is located in the King's Garden on Tsar Osvoboditel Boulevard, close by Orlov Most and Sofia University – the heart of the city – which means it is a popular place for young people to meet and hang out. It is also surrounded by a splendid park around the statue and surrounding area.
The monument depicts a soldier of the Soviet Army, a male worker, and a female Bulgarian peasant. It has become somewhat of a canvas for local artists and graffiti vandals in the recent past, and authorities have taken liberties in protecting the monument to reinforce good relations with Russia. It is easy to understand how locals (especially young Bulgarians) don't appreciate what the statue commemorates or the message it sends. The Soviets had a cold grasp on the country for so long.
Alexander Nevsky Cathedral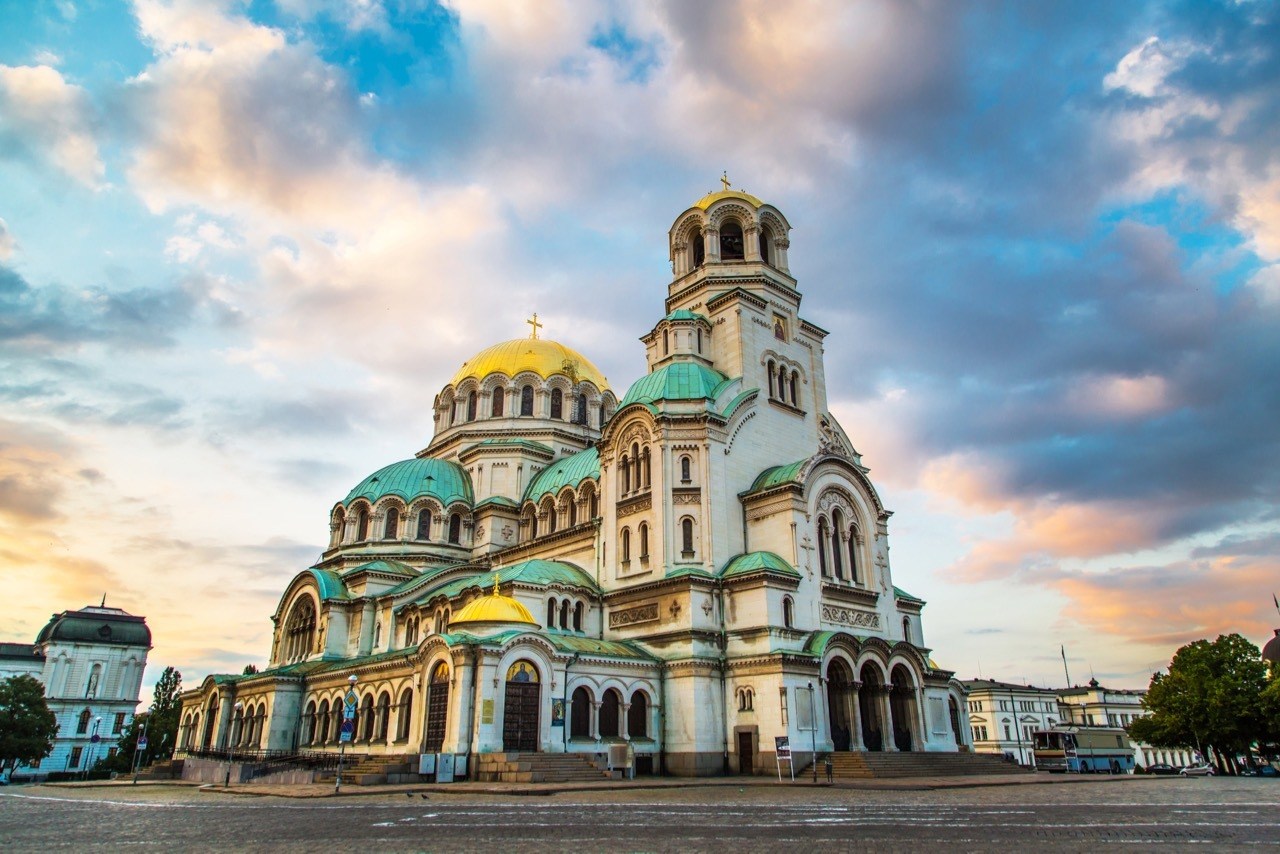 An enormous edifice with a capacity to hold 10,000 people, the Alexander Nevsky Cathedral is unquestionably the most iconic building in the city, the epitome of Sofia tourism, and one of the very symbols of Bulgaria.
One of the ultimate Sofia landmarks, it's one of the world's largest Eastern Orthodox cathedrals. Like much of Sofia's imposing architecture, this cathedral also dates from the late-19th century.
If you're figuring out what to see in Sofia in one day, this place should be the focal point of your Sofia trip itinerary.
Ivan Vazov National Theater
One of the top Sofia tourist attractions, the Ivan Vazov National Theater, is Bulgaria's national theater and the oldest theater in the country.
Located in the heart of the city, facing the City Garden, it's named after famous writer Ivan Vazov, whose play "The Outcasts" was the first one that was performed in the theater after it opened. This imposing building with its huge portico is a major landmark in Sofia and Bulgaria, depicted on 50 lev banknotes printed in 1999 and 2006.
Sofia Public Mineral Baths
Like many other major Eastern European cities, Sofia originated near or on top of natural hot springs. Arguably the greatest structure that commemorates this integral feature of Sofia is the Central Mineral Baths.
The current Sofia Public Mineral Baths building was constructed near the previous Turkish/Ottoman baths in the early 1900s. It features traditional Byzantine, Eastern Orthodox, and Bulgarian architecture elements and is one of Sofia's most prominent landmarks.
Amphitheater Of Serdica
Before 2004, no one even realized that Sofia sat on what used to be one of the largest amphitheaters in the eastern Roman Empire.
The ruins of this colossal amphitheater lie in the very heart of modern-day Sofia but were once one of the landmarks of the ancient Roman city of Ulpia Serdica.
Some of the ruins are now integrated into the Arena di Serdica Boutique Hotel, which has to be one of the coolest hotels in Sofia. Tourists can see the ruins free of charge.
Sofia Synagogue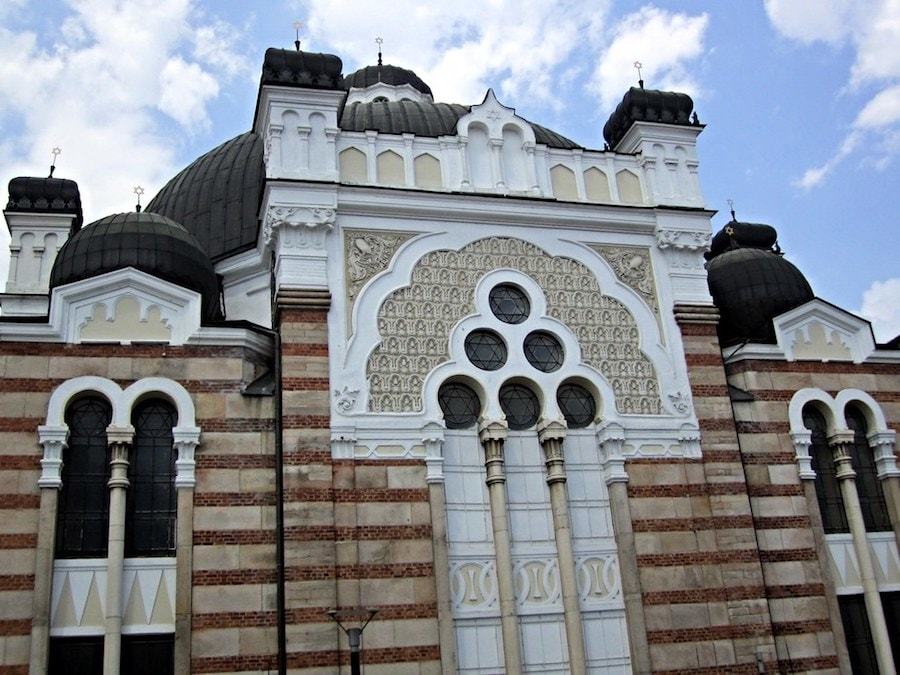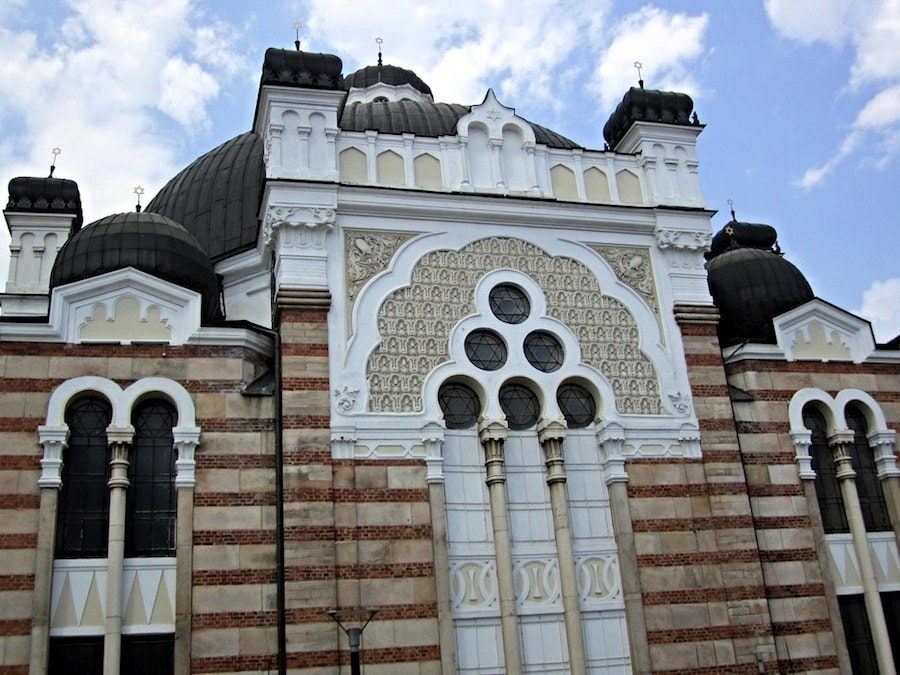 The largest synagogue in the Balkans and the third-largest in Europe as a whole, the Sofia Synagogue, can accommodate no fewer than 1,300 people. Its measurements are extraordinary, the main hall being 31 meters high and its central chandelier weighing 1.7 tons.
You can step inside to marvel at the Carrara marble columns, intricate wood carvings, and colorful Venetian mosaics. Also, don't forget to visit the Jewish Museum of history, which is housed within this enormous synagogue.
The Largo
A visit to Sofia is not complete without a walk around Largo. This is the governmental heart of Sofia, and therefore of Bulgaria, comprising three so-called Socialist Classicism buildings. The Largo is regarded as one of the prime examples of this type of architecture in Southeastern Europe.
The collection of buildings consists of the former Party House, which now serves as the National Assembly of Bulgaria, a building housing the Council of Ministers of Bulgaria and the TZUM store, and a third building housing the Sofia Balkan Hotel, Ministry of Education, and the President's Office. Other notable sites in Largo include the 4th-century Church of St. George (see above).
Check Out The Local Street Art In Oborishte District
Not many tourists stumble upon this little gem of a neighborhood. It has an incredible repertoire of local eateries, artisan shops, and cafes, great for getting some work done. Not only that but the entire neighborhood is filled with creative art on walls and sides of buildings which have become a sort of theme for the area.
Arguably the best part of the neighborhood comes when you get north of Chavdar Bridge, where the density of building murals increases.
These aren't just your ordinary graffiti artists, either. It is apparent from the sheer size of these murals that these local artists were contracted to bring this neighborhood to life. Some murals cover the entire length of the buildings, and the whole neighborhood feels like an open canvas.
Best Museums In Sofia
National Historical Museum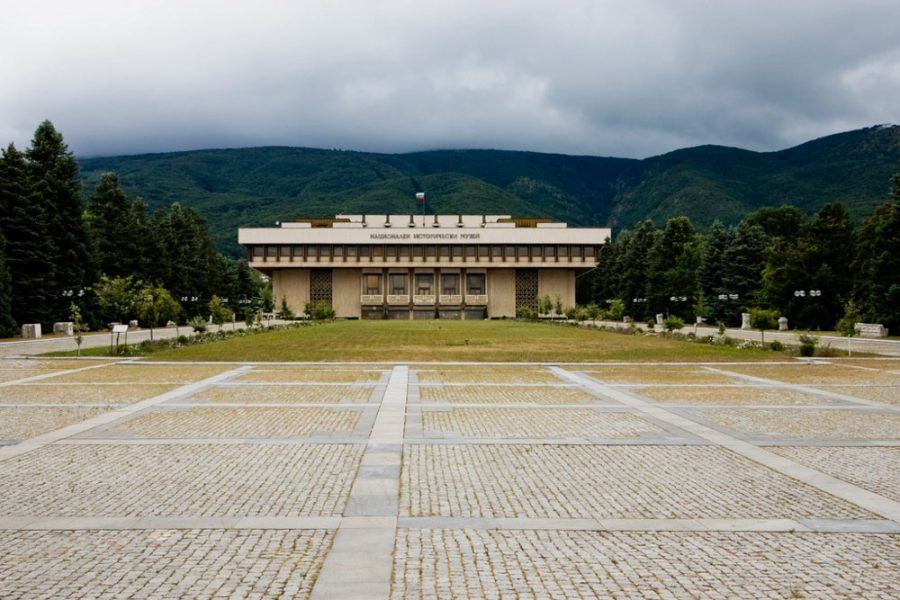 The huge National Historical Museum exhibits Bulgaria's history, all the way from prehistoric times to the nation's communist era. With its 650,000+ artifacts related to history, ethnography, archaeology, and art, this is one of Sofia and Bulgaria's most excellent museums.
Mingle With Locals And Backpackers At Kristal Park
Located in front of the National Theatre, this is an excellent place to pair with your viewing of the iconic theater and can quickly fill an entire afternoon.
After long, cold winters being one of the highest elevated capital cities in Europe, the folks of Sofia are usually itching to get outside and enjoy the fresh air. Swing by in the spring and summer months in Bulgaria and take part in your own picnic, people watching and getting to know Bulgarian customs.
It is a great place to bring hostel mates as there is also a growing international vibe with backpackers starting to show up at the park as well.
Tip: It is an excellent place for the sunset, and more locals show up later in the evening anyway.
National Archaeological Museum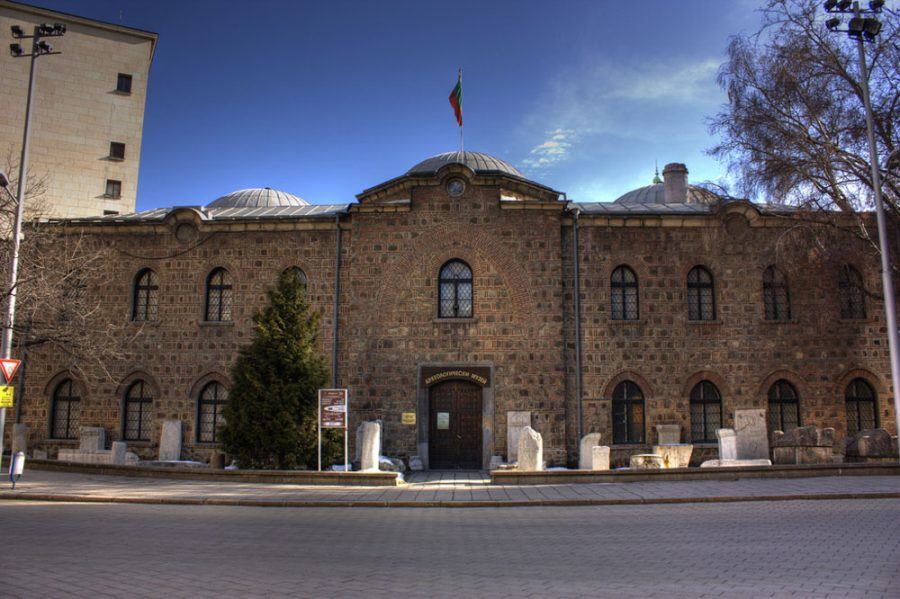 Housed in the oldest and largest Ottoman mosque in Sofia, the National Archaeological Museum is a historically significant architectural landmark and filled with fascinating exhibits.
Its displays showcase Bulgaria's cultural heritage, spread across five exhibition halls—Prehistory, Middle Ages, Treasure, Central Hall, and a gallery for temporary exhibits.
National Art Gallery
If you want to immerse yourself in Bulgarian art, the best place to visit in Sofia is the National Art Gallery. Battenberg Square houses no fewer than 50,000 works of Bulgarian art, including the country's most extensive collection of medieval paintings and superb pieces of National Revival and contemporary art.
Grab A Photo At The Big Vibrantly Colored Snail House
Located at Boulevard Simeonovsko Shose 187
Every bit of the building is of the anatomy of a snail all the way from its entrance doors, symbolizing the snail's mouth. It is as weird as it sounds, but it makes it a can't miss!
Though this big colorful building is starting to show up on more internet travel lists, it is still (for the majority) unknown. Head here if only to grab a few photos of one of the most unorthodox residential apartment buildings you will ever see.
Where To Eat And Drink In Sofia
Eating and drinking are also among the best things to do in Sofia. They'll enhance your travel experience tremendously, giving a fantastic insight into the local Bulgarian culture. Here are just a few suggestions to get you started.
Drink With Locals At Hambara Bar
Located at ul. "6-ti septemvri" 22, 1142 Sofia Center, Sofia, Bulgaria
This is one of the most unique bars I've ever had a drink in. The entire experience starts with finding the place – and this may require befriending a local to take you there.
The entrance is not particularly noticeable from street view as it is required to take a back alley through what seems like someone's backyard. There is no signage or very little if so, to notify you have arrived.
Upon arriving, it requires a knock on the door where a little old woman will answer, and (if you are with a local friend) words will be exchanged in Bulgarian, which sounds like a "What's the password?" type game.
Step through the low-sitting door into a room that feels like it was lost in the cave. No windows lit exclusively by candlelight with long sticks of wax jutting up from each table.
When a candlewick burns low, an employee will come around and slap another foot-long stick of wax in the center of the table while the old wax cools off and hardens right on the table.
There are two levels in this bar, though; if you are a big guy like me, you may be a little timid to climb the rickety stairs to the unstable-looking second floor.
The slow jazz which plays gives the entire bar a cozy, warm, and sophisticated ambiance that feels great for a cold winter night in Sofia.
Even if the drinks were ridiculously expensive (which they are not), I would still make it a point to visit this bar for its sheer uniqueness. If only more bars around the city existed like this!
Madara Bar
It is located in the Old Public Bath building, down the street from the National Palace of Culture, at the center of all the action.
This is a relatively new bar, and just because of its prime location, it is sure not to stay a secret for long. Offering very reasonable prices and a drink list that you will never drink through, Madara Bar is one of Sofia's best new bars with a relaxing ambiance.
This bar still doesn't even show up on Google Maps!
Eat Traditional, Watch Culture At Vodenitsata Restaurant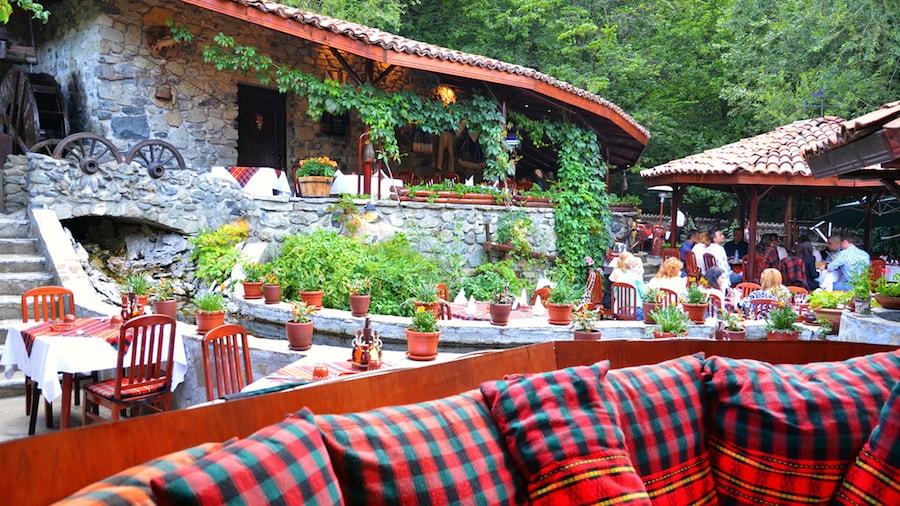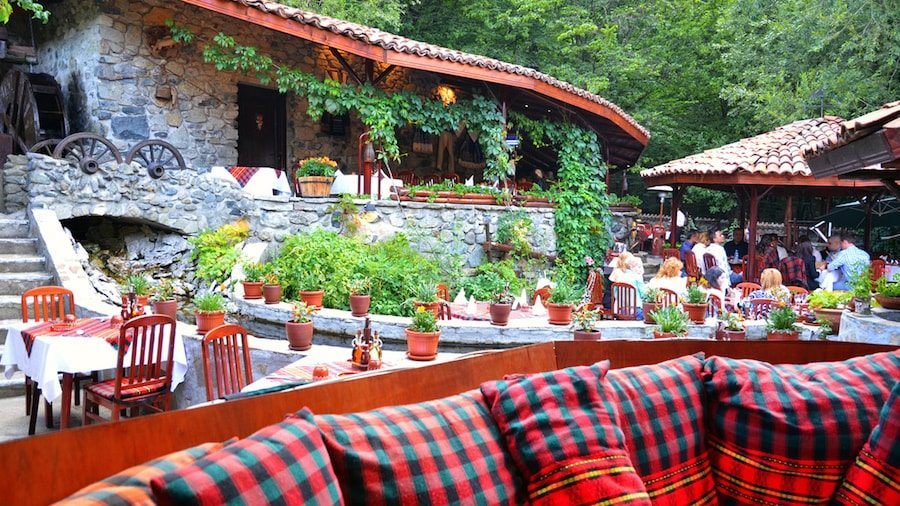 Located On Vitosha Mountain, the journey to get here is already worth your time, not minding the quality of the local food you are served. However, even the food is delicious! And you get more than a healthy serving size of any dish you order for a very reasonable and affordable price.
The interior design of the restaurant is traditional, and almost every night, you can witness a folklore program of traditional dances, costumes, fire dances, and other energizing performances.
It is one of the best places to go for a complete local taste of the city. Though, it will take you on an excellent ride to get there. Completely worth it!
Have A Drink With Expats At The Muse
This is a great little bar packed full of foreigners on most nights. It is one of the few places in town which you can go drinking and expect to hear English being spoken all around you. It certainly helps to hear English if you are traveling alone and looking to meet people!
Not only that but there are some awesome tunes and even live music a few nights a week. I had a few drinks at the Muse on a Sunday night which was a night with DJ iPod, but the 90's alternative vibe was great for me, and they were also playing board games which is a Sunday night special.
It is a bar close enough to get to but tucked away far enough from the city center where it won't get overly busy. The establishment is actually run out of an old residential home which gives it a very comfortable ambiance. And, the place is doggo-friendly! There were a few pups stealing attention on the night I visited.
Offering an extensive beer list and creative and tested cocktail combinations, The Muse is one of the city's most unique bars.
The Muse owners are lovely people, and I ended up conversing with them over half the night. Many good things to come for The Muse!
Visit Sofia, Bulgaria, and revel in its quirks!
Sofia is one of the most unique cities in Europe, and it is only a matter of time before the rest of the European tourists catch on to this secret and crowd the city. Beat them to Bulgaria to witness all of the existing culture and traditions that are often lost to major tourism. Now is your time!
As Berlin is to Germany, Sofia is the real heart of the country, and it is easy to recognize it provides life to the rest of the country. There is something special about this city you must see to understand!
So, tell us – will Sofia, Bulgaria make it on your travel itinerary this year?
MORE BULGARIA TRAVEL BLOGS
Share