Privacy & disclaimers →
Best Things To Do In Bulgaria In Winter
Bulgaria is an incredible Balkan country with exciting experiences, a rich cultural heritage, and wonderful historical sites. During the winter, a natural scenario of frozen waterfalls and snowed mountains opens the door to exciting adventures and unforgettable experiences.
Winter sports are a trend in Bulgaria during the whole cold season; with stunning ski resorts and mountain lodges, top-class skating rinks, and fantastic hiking trails in the woods, people flock to Bulgaria in winter to have fun.
Popular Bulgarian winter sports include skiing and snowboarding, as well as ice skating, hiking, snowshoeing, and more. Whether you're planning to visit Bulgaria this winter or you want to dream about your next winter holiday, this article has all that you need to know to discover what there is to do in Bulgaria in winter.
Enjoy Sofia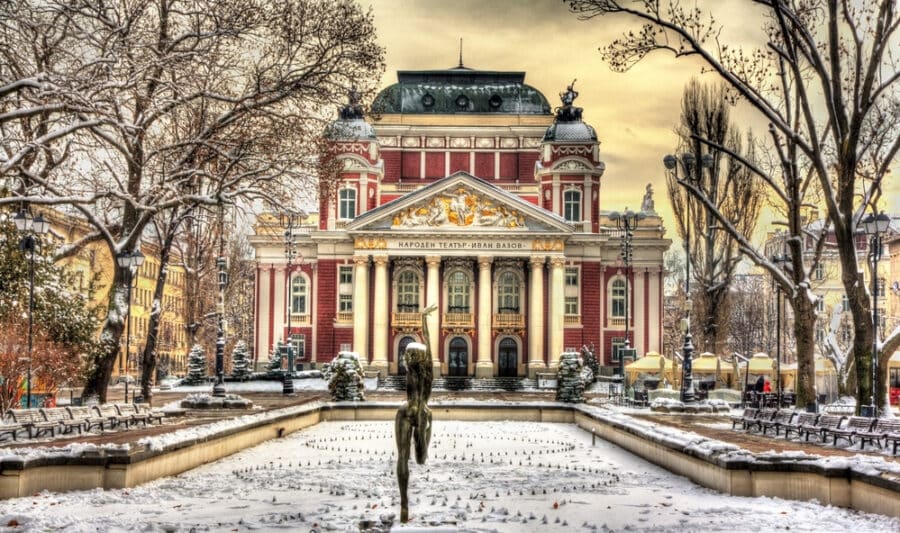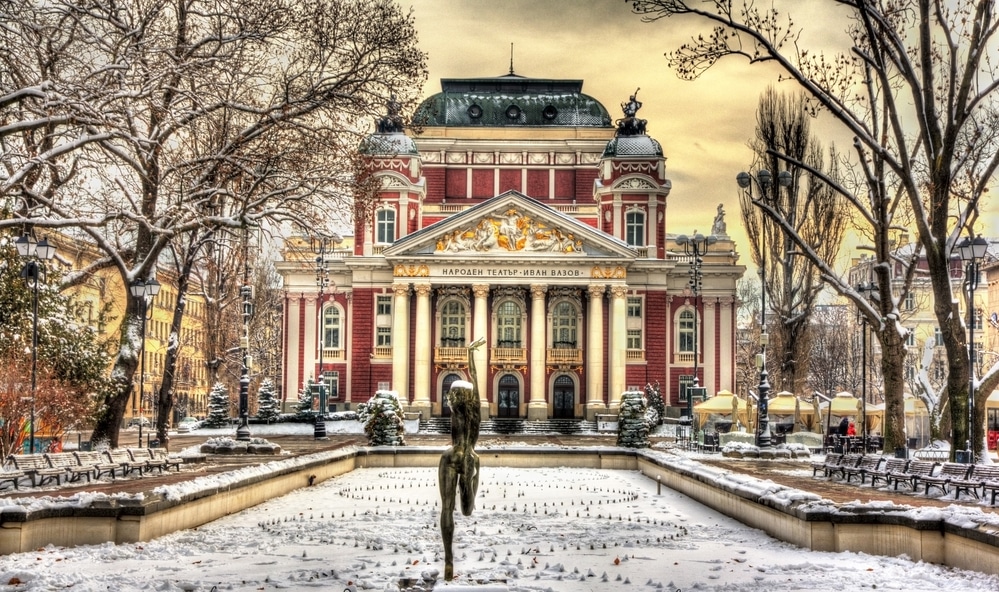 There is plenty to do in winter in Sofia, the capital of Bulgaria. Filled with impressive churches, which look even more stunning when covered in snow, and remarkable museums, the city offers tons of fun and entertaining opportunities for those who love winter but are not fans of winter sports.
For instance, you can pay a visit to the magnificent Alexander Nevsky Cathedral or check out shopping opportunities along Vitosha Boulevard.
This pedestrian road is dotted with modern shops, stylish boutiques, and cozy cafeterias, bars, and restaurants for a warm break from the freezing streets.
One of the most vibrant European capitals, Sofia can be quite affordable in the low season, making it easy to find convenient accommodation for every traveler. The city is home to dozens of hotels, rental studios, and all kinds of lodging catering to all budgets.
Suppose you're visiting in the period around Christmas. In that case, the city will surprise you with Advent and Christmas fairs, as well as special culinary events, religious choirs, and several other attractions scattered around the city's main squares.
However, the most charming place to visit is Sofia's welcoming Christmas Market in Borisova Gradina, perfect for tasting local delicacies and shopping for unique souvenirs.
Don't think you won't be able to enjoy some snow if you're limiting your time in Bulgaria only to Sofia. Just a 30-minute drive from the city center, Mount Vitosha (2290 m) offers activities such as skiing and snowboarding. Over here, renting the necessary equipment for any activity you choose is possible.
MORE SOFIA TRAVEL INFORMATION
PLAN AHEAD TO GET THE BEST DEALS
Escape To A Different Town For A Warmer Winter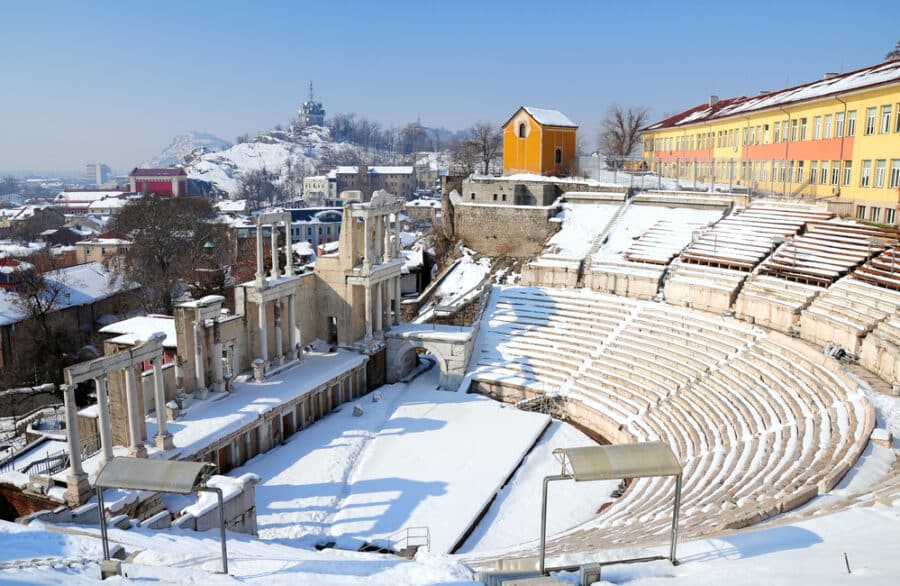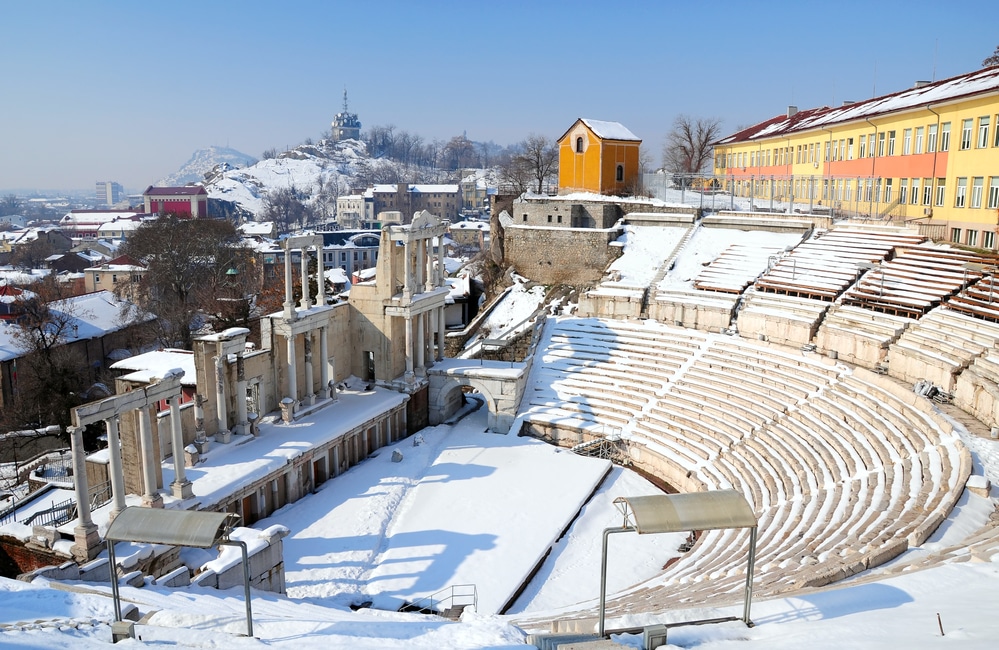 Known for its sunny winters, Plovdiv is a good city alternative for sightseeing if the winter in Sofia gets too cold for you and the grey weather puts you in a bad mood.
With plenty of sightseeing available, a visit to the old town of Plovdiv guarantees a rewarding journey to the past.
The city stands on top of an ancient Roman settlement where it is possible to visit the Ancient Theater of Philippopolis, which dates back to the first century AD, and a well-preserved ancient Roman stadium. According to different researchers, these buildings prove the city's importance within the extensive territories of the Roman Empire.
Today, Plovdiv is a treasured destination in the country where dozens of traditional ancient homes of aristocratic origin have been renewed, respecting their old architecture and style, offering visitors the opportunity to experience how life used to be in this corner of Bulgaria.
MORE PLOVDIV TRAVEL INFORMATION
Winter Vibe In Bansko And Borovets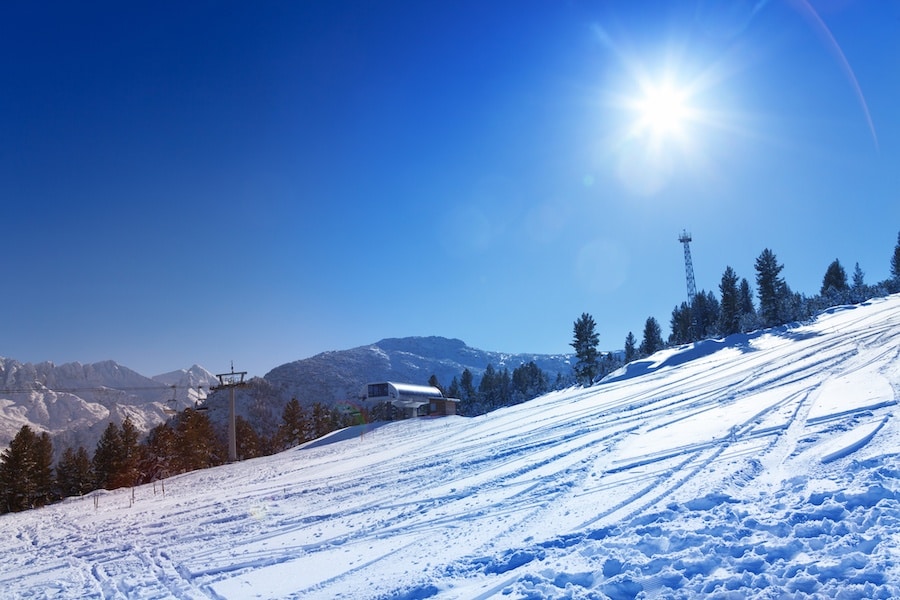 Two of the best winter resorts in the country, both areas attract thousands of winter sports enthusiasts looking for known for fantastic slopes and top winter lodging.
In both destinations, you can easily spend the morning at the ski run or hit the snowboarding track in the afternoon and then end the day heading back to your wood cabin for a relaxing spa moment.
Bansko is a typical Slavic village with ancient roots and is home to incredible traditions. Here, travelers enjoy relaxing at the thermal pools or choose to go on a rafting adventure at the Struma River.
MORE BANSKO TRAVEL INFORMATION
Charming Veliko Tarnovo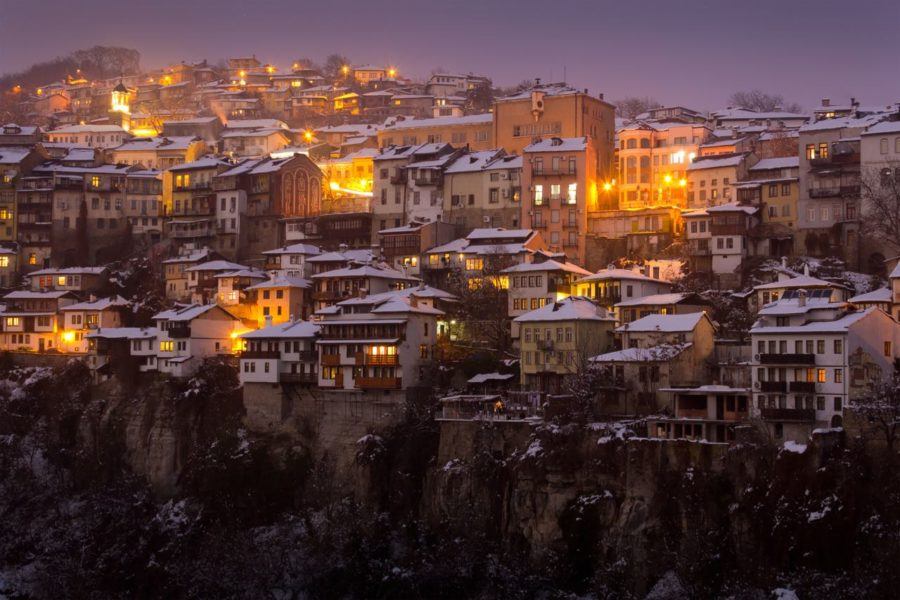 Another spot not to miss in Bulgaria, no matter the season or the weather, is the historic town of Veliko Tarnovo. The current cultural center of Bulgaria, the city hosts important museums, parks, squares, and impressive ancient buildings.
Among the most stunning monuments to check out in the town, you should not miss the Tsarevets Fortress, an aristocratic building once home to the royal family.
Not far from the fortress, Baldwin's Tower is an iconic city landmark where the Byzantine Emperor Baldwin was held captive when the Bulgarians defeated the Byzantine army.
MORE VELIKO TARNOVO TRAVEL INFORMATION
Rila, The Most Famous Monastery In Bulgaria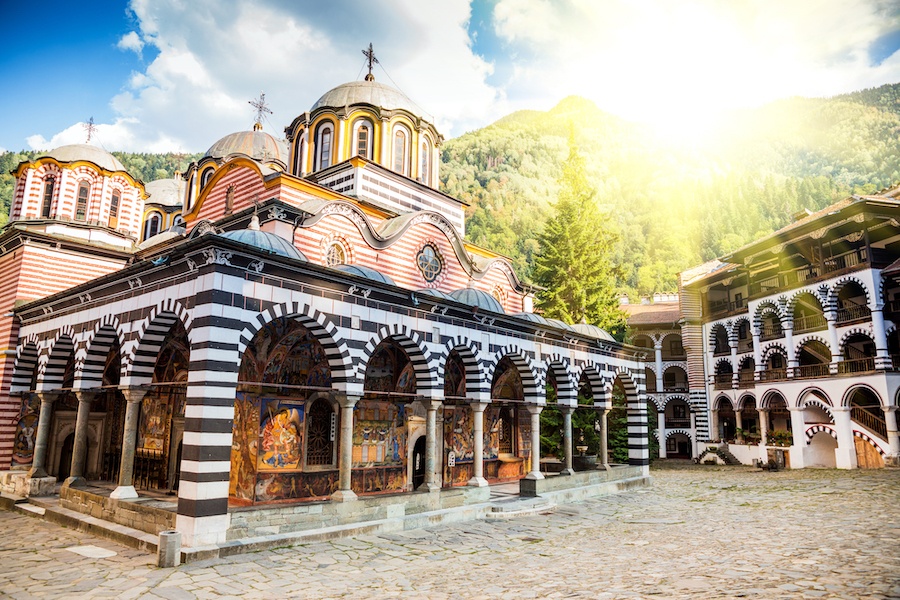 Rila Monastery is the most remarkable religious center in the country… and it can be a dreamy destination in winter for its mountain location. An evergreen forest surrounds the premises, and the distant mountains covered in snow offer a stunning postcard-like scenario that's not easy to forget.
The monastery dates back to the tenth century, and its gorgeous church houses three magnificent altars with fine frescoes and gold-plated icons.
Many travelers get in touch before their trip to spend the night at the monastery, which can be a mystic and unforgettable experience for a meager price.
MORE RILA MONASTERY TRAVEL INFORMATION
Taste Bulgarian Gastronomy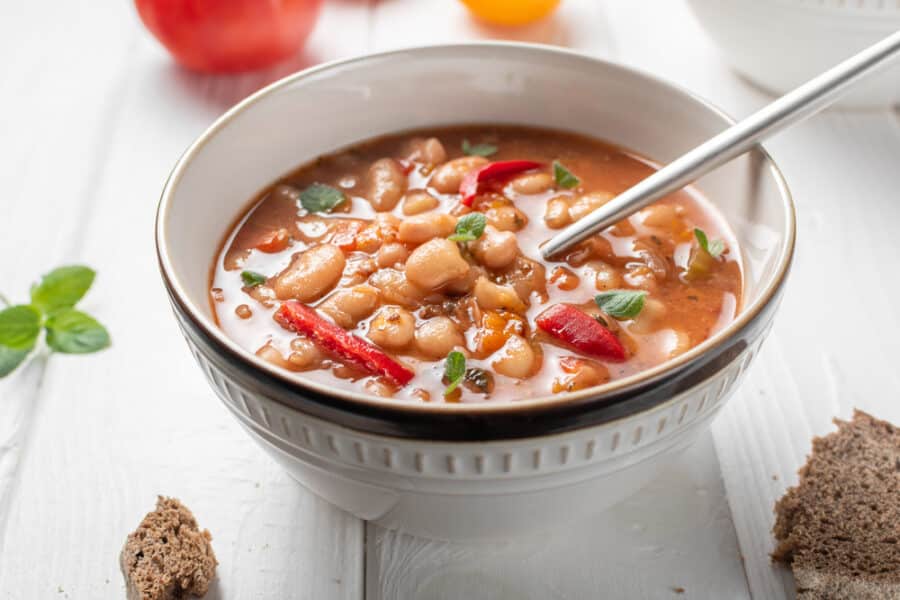 No better way to get to know the culture of a destination than through its cuisine, and Bulgaria is a perfect example. Most local dishes are hearty and rich and seem to have been specially thought for the winter season.
Make sure to choose those restaurants and taverns visited by locals more than by tourists to make sure that you will experience the most authentic Bulgarian delicacies. Check out Bulgaria's heartwarming stews, pickled vegetables, dried fruits, nuts, and honey. Staples with enough caloric values to keep your inner temperature up even if the outside is freezing.
MORE BULGARIA FOOD INFORMATION
Hit The Spa
Spas and thermal springs are famous all over the country. Public thermal springs, hot baths, saunas, and more hot water-related activities are one of the most characteristic things to do in Bulgaria in winter to keep yourself warm and relaxed.
Tourists and locals alike enjoy these pampering, rejuvenating moments that help contrast the icy winters that are usual in the country. Many of these spa premises are found in dreamy mountain cabins and resorts. Man rooms come with hot sauna tubs surrounded by windows facing majestic mountain views made of peaks covered in snow and lush pine forests dressed in white.
Two places are a must when it comes to thermal spa tourism in Bulgaria. Not far from the capital, for instance, you can head to Hisarya, another famous city during the times of the Roman Empire, where there is a fantastic selection of guesthouses and bungalows with thermal spas where you'll be welcome to relax.
The city is also fascinating for its architectural gems and archaeological ruins dating back to the Thracian and Roman times. These include an impressive amphitheater, proto-Christian basilicas, ancient tombs, and portions of the ancient city walls.
Not Everything Is Skiing In Winter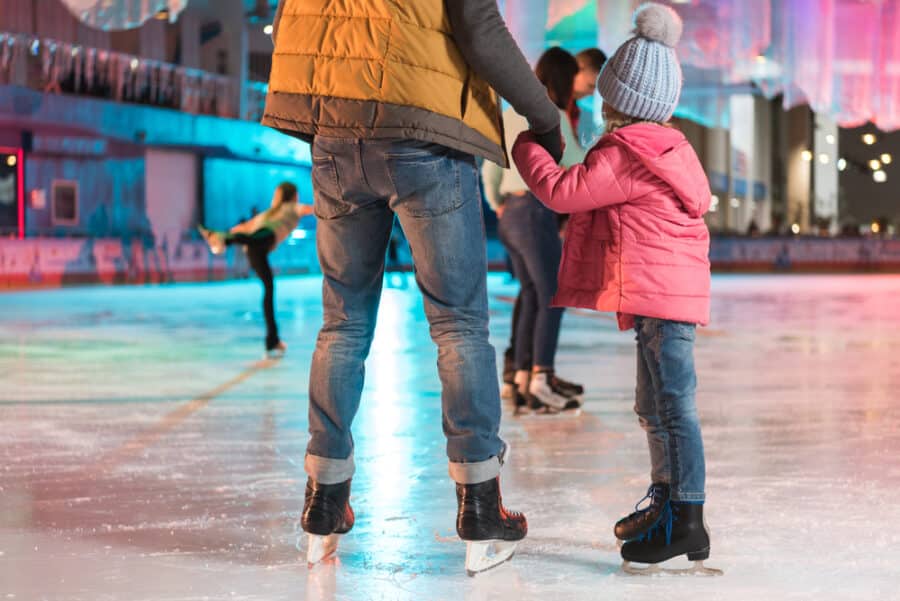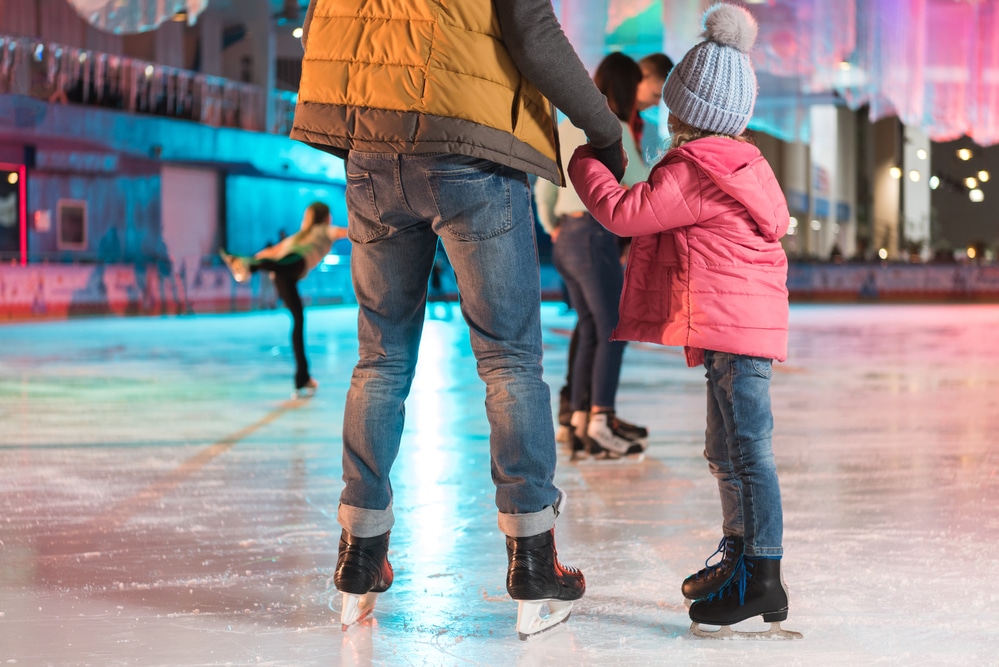 Indeed it's not! Ice skating is a sport that never seems to go out of fashion in Bulgaria. On the contrary, it is the local's most beloved hobby during winter, and the habit is often picked up with enthusiasm also by winter tourists.
All over the country, you will find top-class ice skating rinks, some of them for professional ice skaters, where you can simply enjoy some free time gliding on the ice or making new friends. Many local ice skating rinks have free entry or very low-priced entry tickets.
Enjoy A One-Of-A-Kind Carnival
Unlike any other carnival celebration around the world, Carnival in Bulgaria is deeply rooted in the country's ancient traditions, pretty much everywhere, but especially felt in smaller villages.
The celebration features unusual ancient rituals intertwined with religious beliefs, and folk traditions thought to be essential to send away scary evil spirits.
The celebrations include dances along the streets with participants dressed as spooky wild animals. They also wear a traditional bell tied to their waist in order to send evil creatures away.
Warm Up Tasting Bulgarian Wines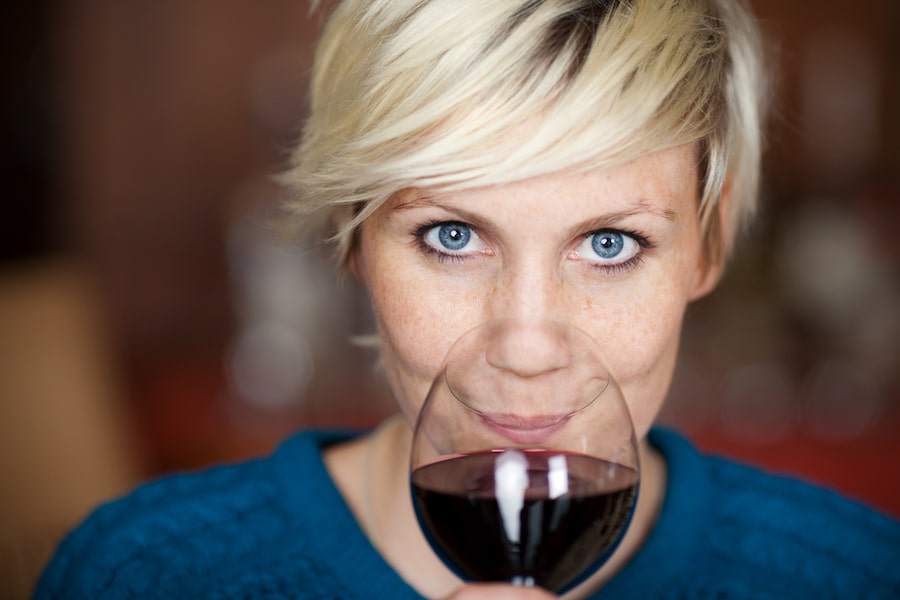 The country has produced delicious wineries since ancient times, and the choice of wine tasting activities and wineries to visit is quite wide.
Dating back to the Thracian times, winemaking has been one of the leading agricultural activities in Bulgaria; this age-old tradition has gained admirers from all over the world that come to the country to sample unique wines.
The best time to go wine tasting is winter, mainly around Christmas, a couple of months after the harvesting season when the new labels have just been introduced to the market.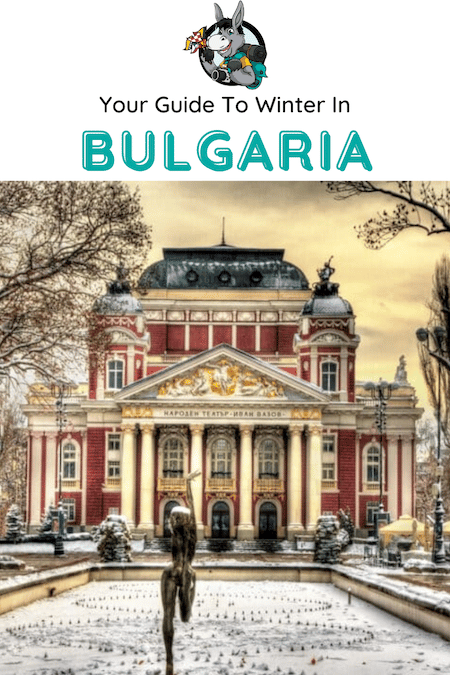 Bulgaria In Winter Travel Tips
As you may have read, the winters in Bulgaria are cold and can get very cold up in the mountains. Do not overlook the weather and pack accordingly.
If hiking or exploring natural areas are part of your plans, trust a local guide to walk trails you're unfamiliar with. Always pack enough water and supplies, and carry a map you can access in case your phone is not working or you're out of coverage.
Planning a trip can be pretty exciting, but it can also make it easy to forget obvious things.
For example, in winter, days are shorter, and there is less daylight quite early in the afternoon, keep this in mind when booking tours and accommodation, especially if you're traveling solo and don't feel safe walking alone on dark streets in town… at 4 pm!
Also, remember that the most important celebrations in winter include Christmas and New Year's. Bulgaria is a very religious Orthodox country, and here both holidays and traditions are felt and respected by the population.
Try to participate in a midnight mass, join a Christmas dinner, or visit a Christmas market to get the real feel of the holidays in Bulgaria.
Although most of the country sees abundant snow, traveling by car is convenient, provided you rent a vehicle that's well equipped for the snow and includes snow chains for your tires.
Check the state of your tires, lights, and breaks before getting on the wheel. If driving is not for you in the winter, then organized tours can save your day when trying to visit different points in the country.
And… above all, enjoy! Have fun and breathe in all the magnetic atmosphere of this fairy-tale season, explore the mountains, get lost in the cities, taste the local dishes, and have fun in the markets; Bulgaria is a perfect winter destination that will not disappoint you at all.
Winter In Bulgaria: Does It Get Very Cold?
In short, yes, it does. With snowfall as early as the beginning of December, the country can be freezing cold during the whole winter season until early March. Temperatures drop close to 0 °C (32 °F) and below.
What To Pack For Bulgaria In Winter
Packing the right clothes for such weather conditions can make the difference between spending a miserable or fantastic winter vacation.
Don't forget thermal underwear, cozy socks, and snow boots or waterproof hiking boots to keep your feet warm and dry. Layering is also key to keeping you warm; choose natural fibers and dry fast for further comfort.
Pack gloves, a scarf, and a wool hat for further protection against cold weather, snow, and rain. Also, a good, insulated winter jacket will be your best travel companion when the wind blows up in the mountains, or the snow starts to fall in town.
MORE BULGARIA TRAVEL BLOGS