Some posts contain compensated links. Please read this disclaimer for more info.
15 Macedonia Winter Destinations You Absolutely Have To Visit
Even though Macedonia gets most tourists during summer and spring, this country has a lot of underrated winter destinations. 85% of Macedonia's territory is covered in mountains, making Macedonia the second-most mountainesque country in Europe, only falling behind Montenegro (89% of its territory).
Hence, it's needless to say that Macedonia has a lot of potential when it comes to winter tourism and even though most of these places have only modest tourist facilities (for now), there are a lot of beautiful places you should visit in Macedonia during winter and in this article, we'll show you the best of them.
Skopje, The Capital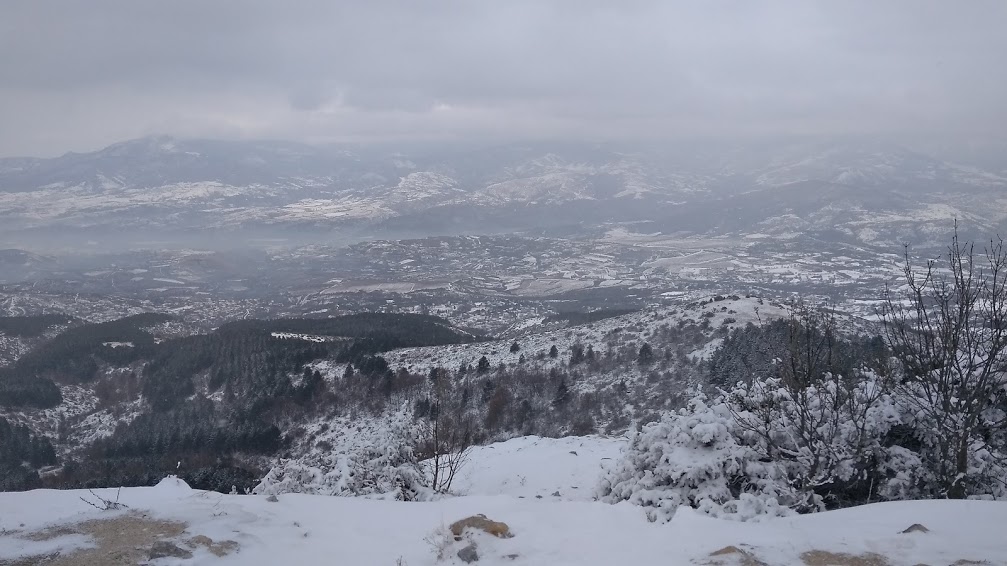 For most people that visit Macedonia, Skopje is the first and last stop. Even though most people will tell you Skopje is prettiest during spring or autumn, winters in the capital can be quite picturesque as well.
The Vodno Mountain and the Matka Canyon are usually covered in snow and look even more majestic in the winter. Sure, the traffic in Skopje during winters is horrible and the city has a huge air pollution problem during this time of the year but no one can deny that Skopje looks beautiful in its winter clothes.
Mavrovo, The Largest National Park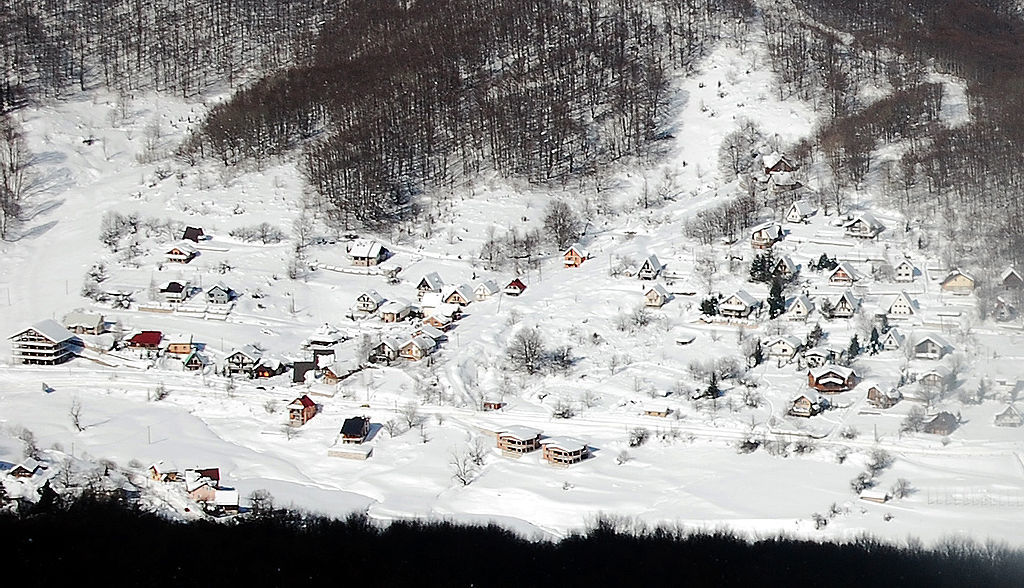 Spreading over almost 200,000 acres, Mavrovo is the largest national park in the country. Some of the park's highlights include the most famous ski resort in Macedonia, the picturesque Mavrovo Lake, the Sunken Church which is under water throughout most of the year, and of course, the diverse wildlife which is the main reason why Mavrovo has a status of protected National Park.
While in Mavrovo, you can also visit Galicnik, one of the most picturesque villages in Macedonia that's connected to Mavrovo via arguably the most scenic road in Macedonia.
Shara, The Mountain Of Ice Lakes And Popova Sapka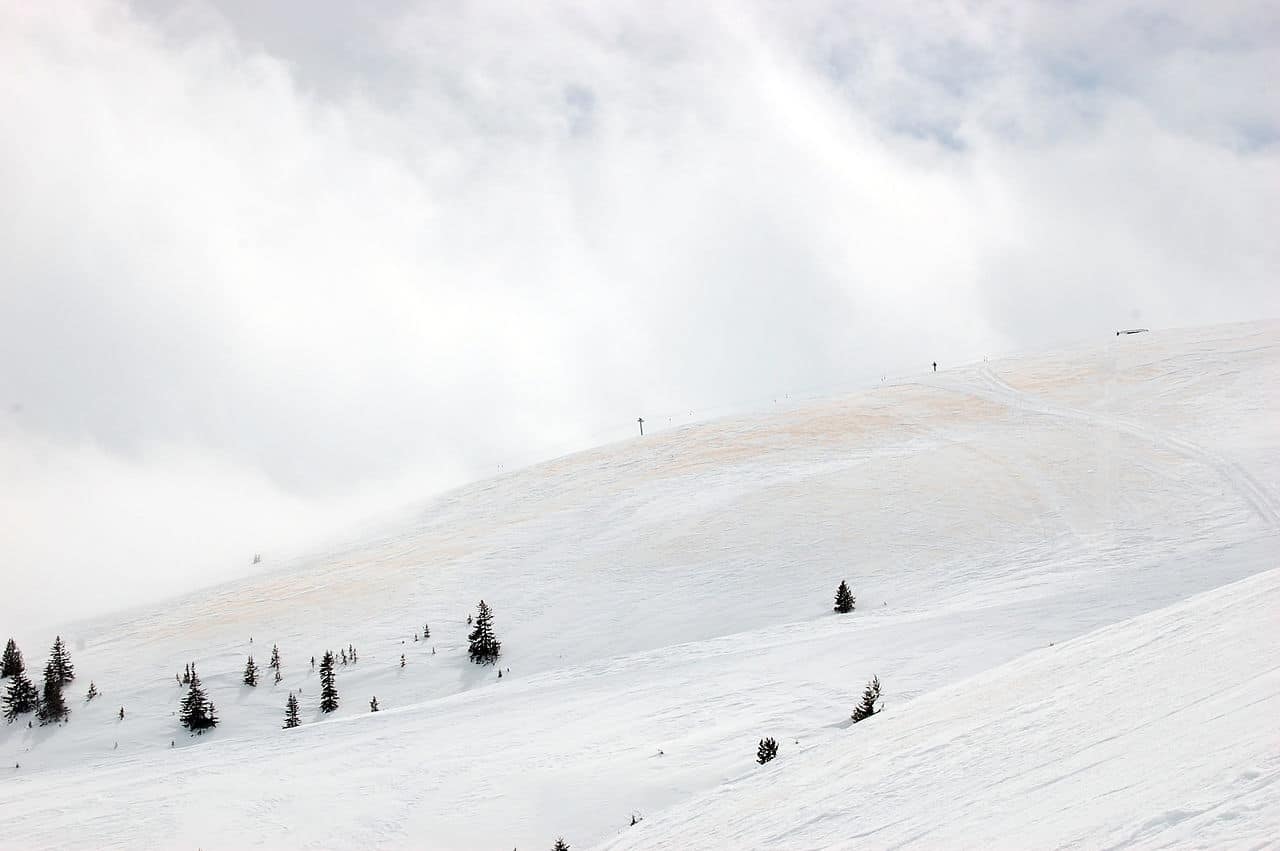 Located in the North-Western part of the country, Shar Mountain is the longest mountain massif in the country. With more than 80 kilometers of hiking trails and numerous ice lakes, Shar Mountain is the perfect place for avid trekkers.
The tallest mountain top is Titov Vrv (Tito's mountaintop, named after Josip Broz Tito) at 2,748 meters above sea level but the most popular place is the ski resort Popova Sapka (meaning the Priest's Hat).
Recently, there have also been initiatives about turning Shar Mountain into a national park because here, you can find over 100 species, including the endangered Balkan Lynx.
Debar, The Thermal Bath Resort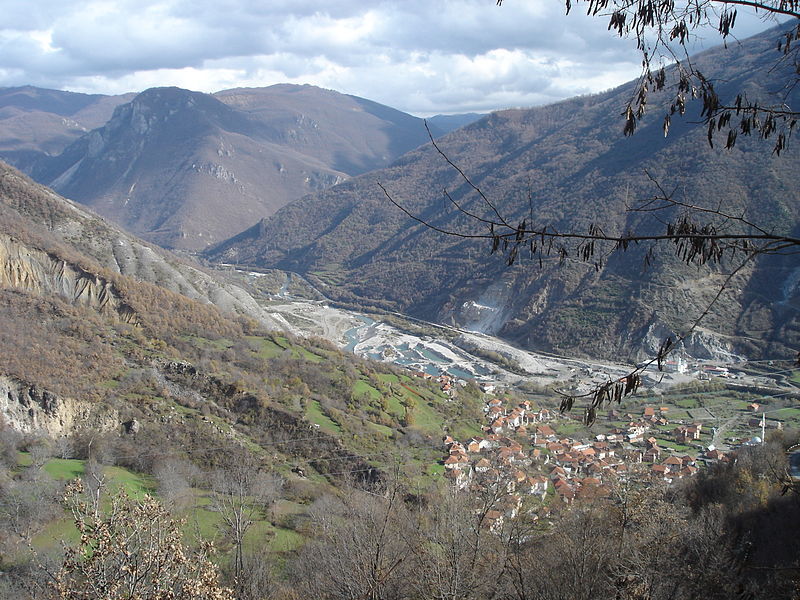 This small town in Western Macedonia is famous for its thermal-mineral water sources in the villages of Kosovrasti and Banjishte. Several thermal baths were built around these sources in the 1940s and during the golden ages of Yugoslavia, Debar was one of the most famous spa resorts in the whole country.
In fact, for some time, it was only open to politicians, army generals, and other important people. A research conducted in the 1970s also showed that the mineral water sources near Debar contain 4 grams of minerals per one liter, an amount that remains unmatched by any other thermo-mineral spring in Europe.
This, combined with the charming winter atmosphere in Debar (by the way, one of the most remote towns in Macedonia) will surely give you everything you might expect from a winter vacation.
Lazaropole, An Unfrequented Natural Paradise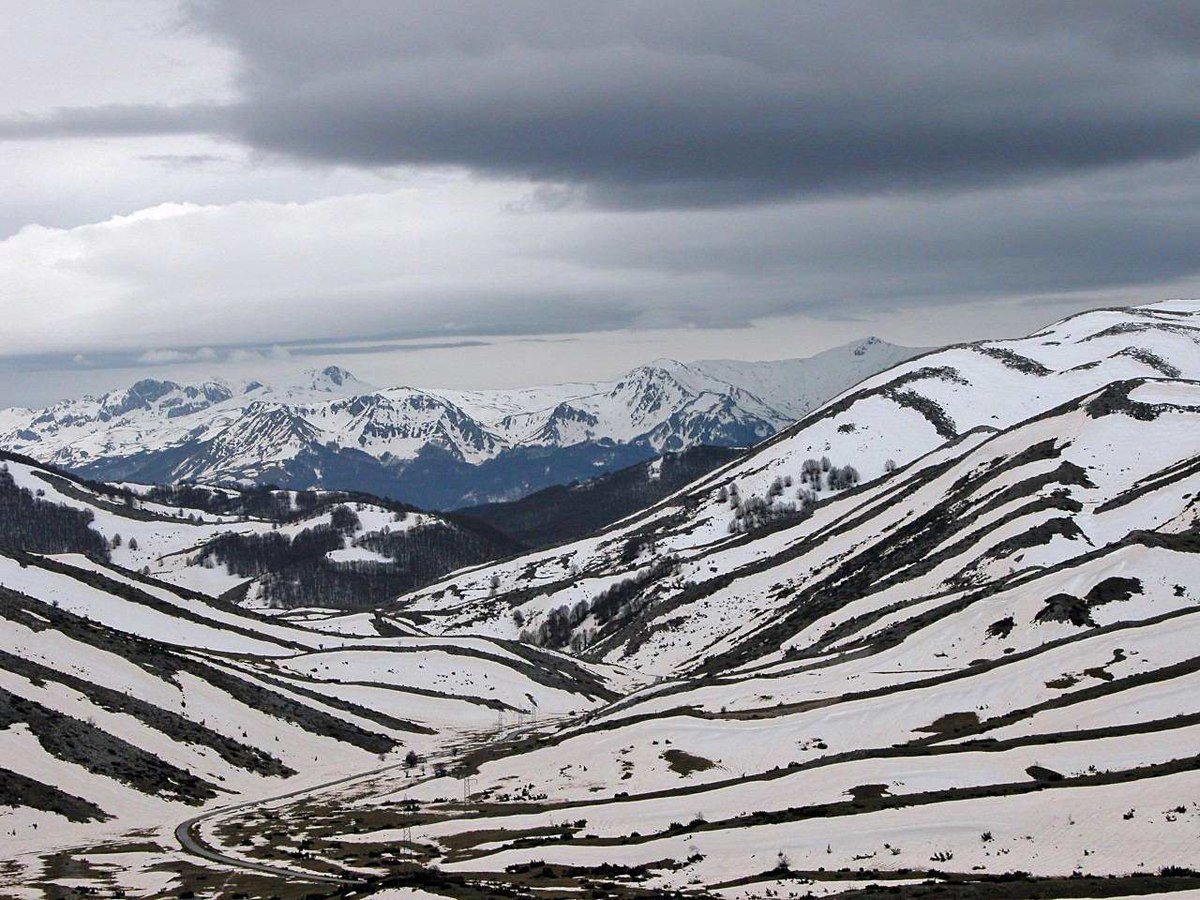 Lazaropole is one of Macedonia's best-kept secrets that most tourists don't know about. The village lies off the beaten track, there aren't any direct buses that go there, and there aren't a lot of tourists facilities but it's the perfect getaway spot where one can reconnect with nature.
With its lush vegetation and stunning landscapes, Lazaropole is beautiful throughout the year but the winters in this mountain village are nothing short of spectacular. If you're one of those people that likes walking on snow that nobody else has walked on and take long walks in the forest during winters, you'll absolutely love this place.
Ohrid And The Oldest Lake In Europe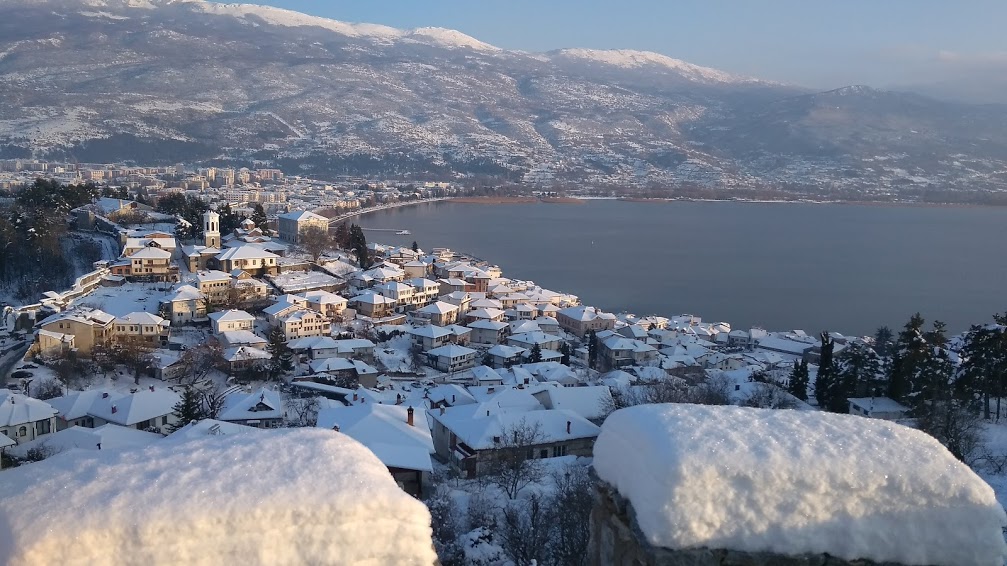 Even though Ohrid gets most of its visitors during summers and a lot of people think it's a summer-only destination, there's just something special about winters in Ohrid.
It's very refreshing to see this city that's under a constant tourist siege during summers in a much more peaceful mood during the winter, and you can take your pick of authentic restaurants without needing to wait. More often than not, winters bring a decent amount of snow in Ohrid and this gives the city an idyllic appearance.
When Ohrid gets covered in snow, climb to the top of Samuil's Fortress and prepare for some of the most stunning views you've ever seen. While you're in Ohrid, also visit…
Galicica, The Most Amazing Views In Macedonia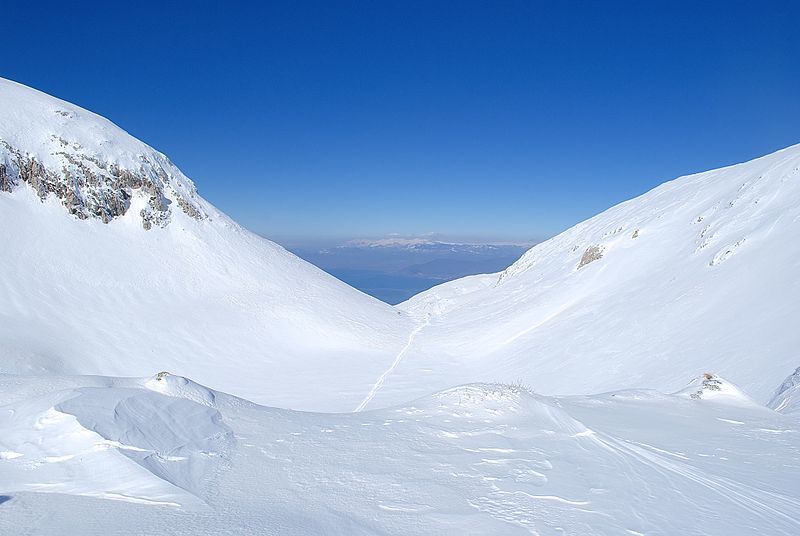 Galicica is the smallest national park in Macedonia and home to one of the most spectacular hiking trails in the country. Even though small, the park has the largest Balkan Lynx population in the region; according to estimates around 40 lynxes (and small populations of bears and wolves) call Galicica home.
Most people's favorite part of Galicica is the trail leading to the Magaro Peak (2,255 m). On several spots on this trail, you can see a beautiful view of Ohrid Lake on your right, and Prespa Lake on your left.
During the winters, this view is even more jaw-dropping because everything around the lakes is covered in snow. A lot of people that hiked this trail claim this is the most beautiful view in Macedonia. Talking about national parks…
Pelister National Park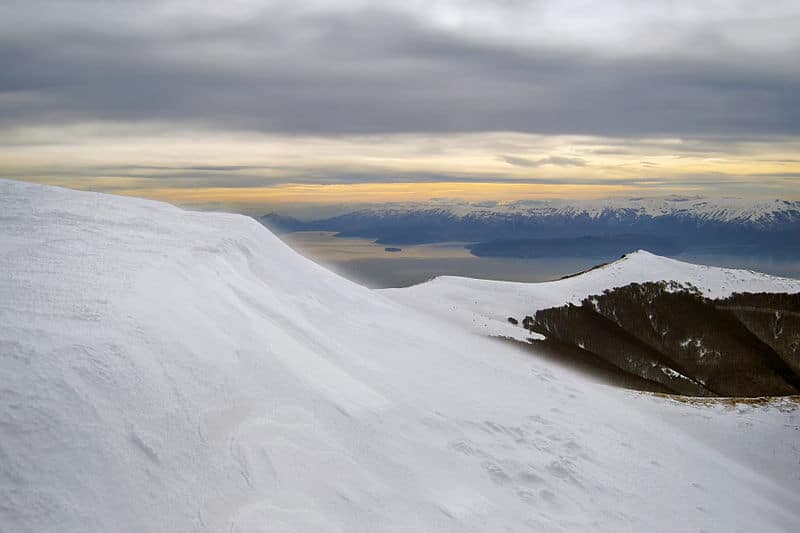 We really can't talk about winters in Macedonia without at least mentioning Pelister- the oldest national park in the country. Located next to the second-largest city in the country, Bitola, Pelister is famous for its diverse flora and fauna, most notably the five-leafed Molika pine tree, eagles, deer, and wolves.
Pelister also has one of the best-equipped ski centers in Macedonia and a lot of hiking trails. However, the most beautiful part of the park is hidden at its most inaccessible point- the Peak Pelister (2,601 meters) that hides two spectacular glacial lakes that are known among locals as "the Eyes of Pelister".
Lake Prespa, Ohrid's Less-Popular Cousin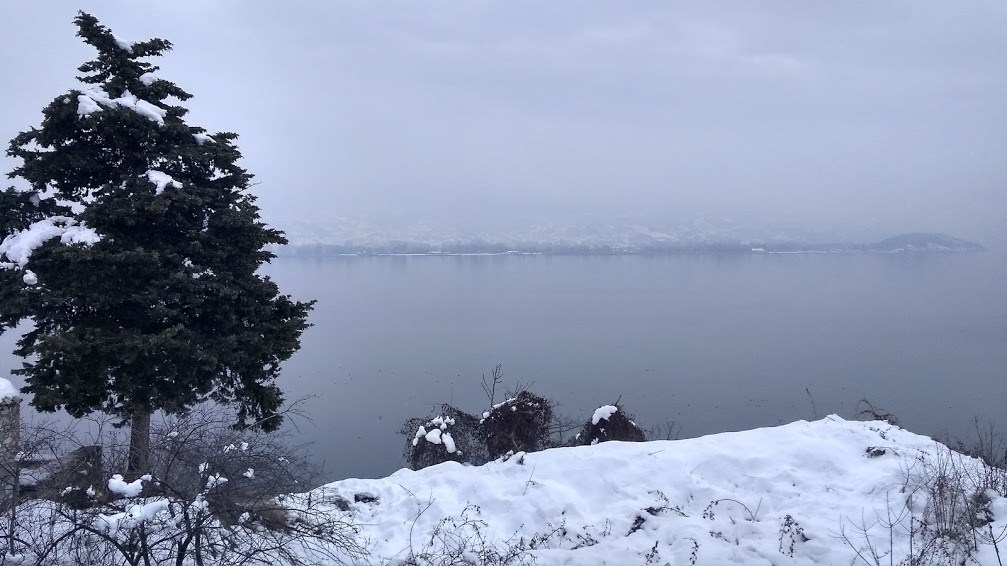 A lot of people that come to Macedonia visit Ohrid and the Ohrid Lake but most of them don't even know about Lake Prespa, only one hour away. Lake Prespa has some very nice beaches in Pretor, Krani, Otesevo, and Stenje but it doesn't get nearly as much attention as it really should.
During the second part of the 20th century, Prespa was one of the most popular vacation camps for students from around Yugoslavia but after the fall of socialism, most of its facilities remained underutilized, despite the natural beauty of the region and the fact that Prespa is home to 62 protected species.
You'll find a lot of empty hotels and other facilities, even in the summer, while in the winter, most of the coastal towns look completely abandoned. The lake is located at 855 meters above sea level and the area gets a lot of snow every year, giving the area some spectacular landscapes.
If you're looking for some pristine winter photo spots, the Prespa region is as good as it gets.
Solunska Glava, The Highest Road In Macedonia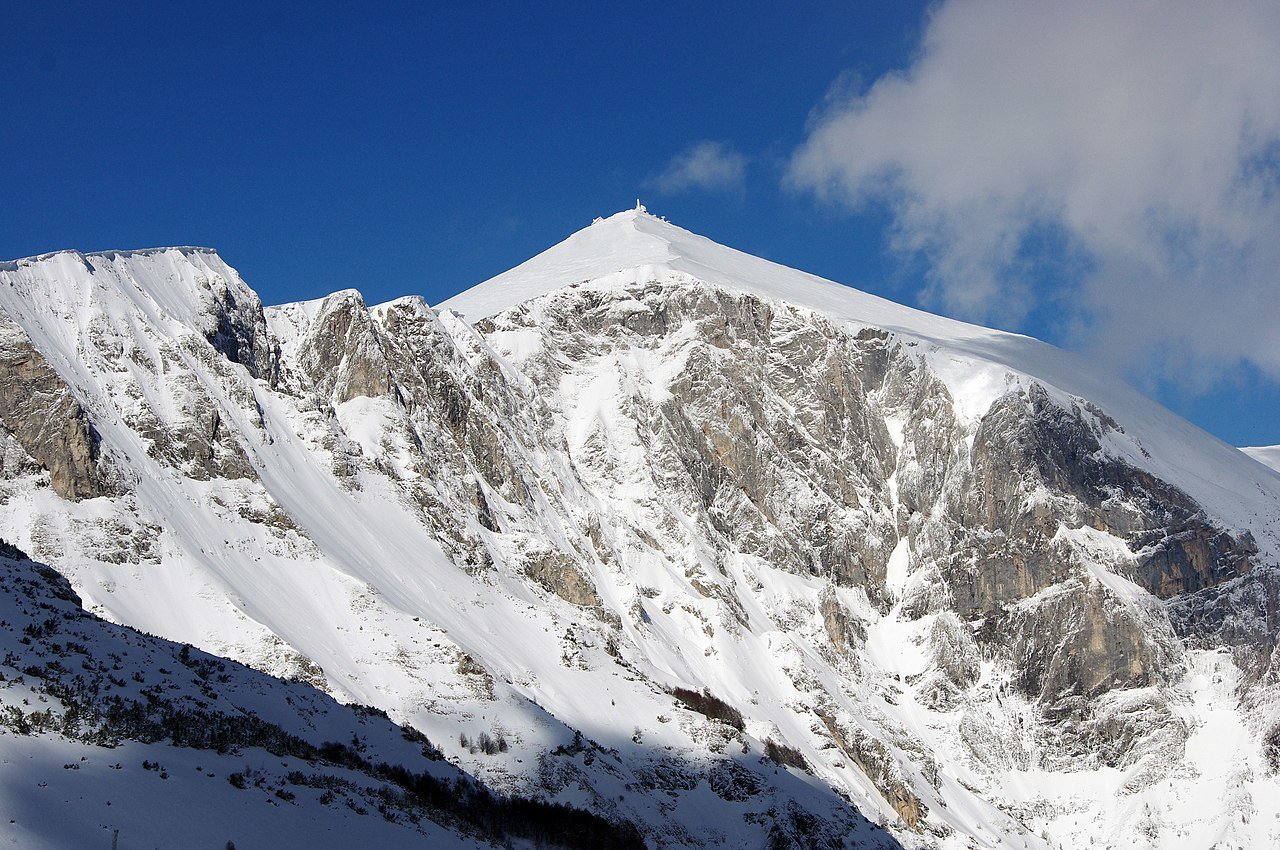 Solunska Glava is one of the highest mountain peaks in Macedonia (2,526 meters). It's one of the most difficult peaks, so unless you're an experienced hiker, I wouldn't recommend trying to climb Solunska Glava, especially not during winter because this is one of the wildest and most remote parts of the country.
Additionally, landslides, avalanches, and frequent patches of ice are quite common during winters. However, if you still want to visit without trekking, you can rent a car but make sure you are (or you hire) an experienced driver because this is one of the most dangerous roads in Europe.
It's a very difficult ride but the views are rewarding, to say the least.
Krusevo, The Highest-Elevated City On The Balkan Peninsula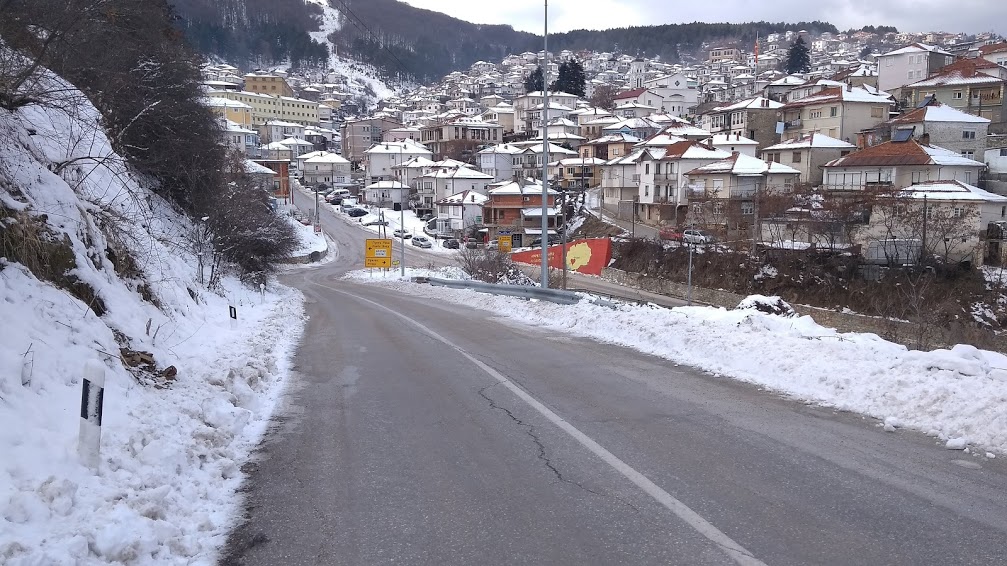 Rising above 1,350 meters, Krusevo is by far the highest-elevated city on the Balkan Peninsula and the second-highest city in Europe after Davos (Switzerland).
The city has a small and modest ski center and a lot of great paragliding spots but Krusevo is so much more than just a winter tourism hub.
Krusevo is an important historic city that was the stronghold of the first Macedonian Republic (known as the Krusevo Republic) where Macedonians first gained independence from the Ottoman Empire in 1903 (even though only for a short period).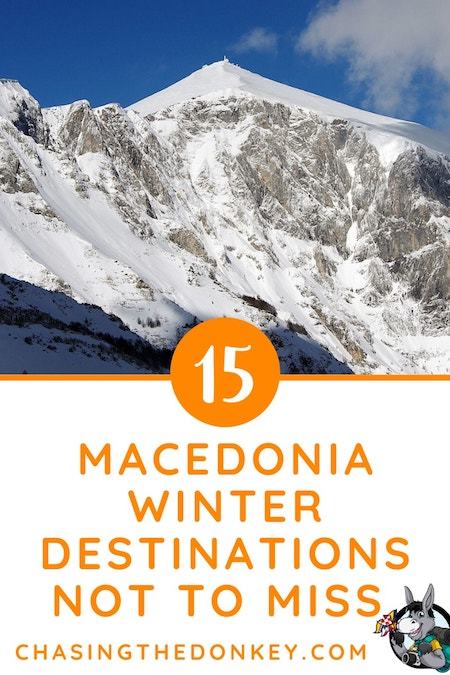 Smolari Falls, The Highest Waterfall In Macedonia
If you're looking for an adventurous trek, it doesn't get better than the scenic trail in the Southeast of Macedonia that leads to the highest falls in Macedonia- Smolari Falls (38 meters). The trail takes hikers on a challenging walk that passes through unpaved, rocky roads and more 300 stone steps. Needless to say, this is a challenging trek especially in the winter because it gets quite slippery.
However, if you don't think you're fit enough or you don't want to risk walking on such a slippery trail, you can always head to the Kolesino Falls, another beautiful waterfall located near Smolari.
Ruen- A Place Where You Can Be In Two Countries At The Same Time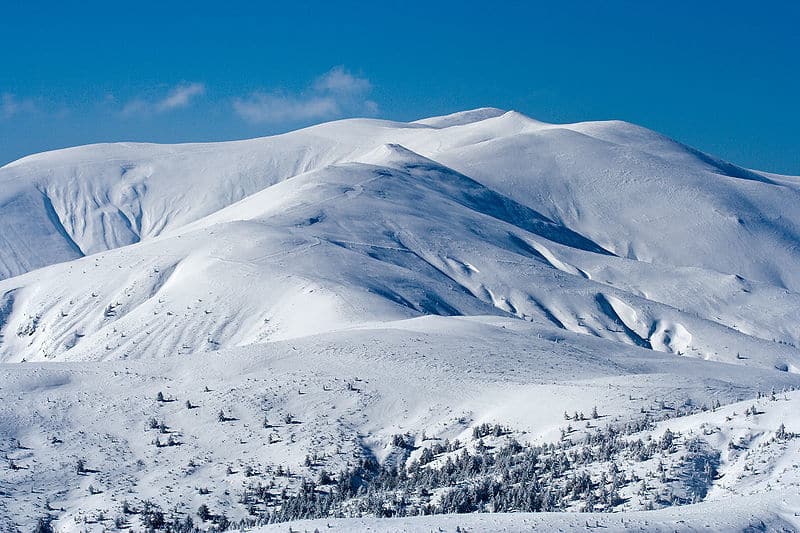 Ruen (2,252 meters) is one of the highest peaks in the eastern part of Macedonia. The trail leading to the peak doesn't have any tourist facilities and very few people actually trek to the top, making it a perfect off-the-beaten-track destination.
Seeing the beautiful, pristine snowy mountains knowing that there isn't another person anywhere near you sure is an amazing feeling but that isn't the best part. The peak is located at the border between Macedonia and Bulgaria and once up there, you can technically have both of your feet in a different country.
Berovo, The Sunniest City On The Balkan
Tucked away in the Malesevo Mountains, Berovo is a small mountain town with the "freshest air in Macedonia", according to locals. Berovo is also the sunniest town in Macedonia with an average of 6.4 sunny hours per day throughout the year.
Over the last few years, Berovo is slowly turning into one of the best winter destinations in Macedonia for locals and tourists alike. Unlike some other places on this list, Berovo doesn't have a ski center but it does have a beautiful small lake that gives the town a small charm and a lot of forest walking routes for people that enjoy long winter walks.
Ponikva, An Up-And-Coming Winter Resort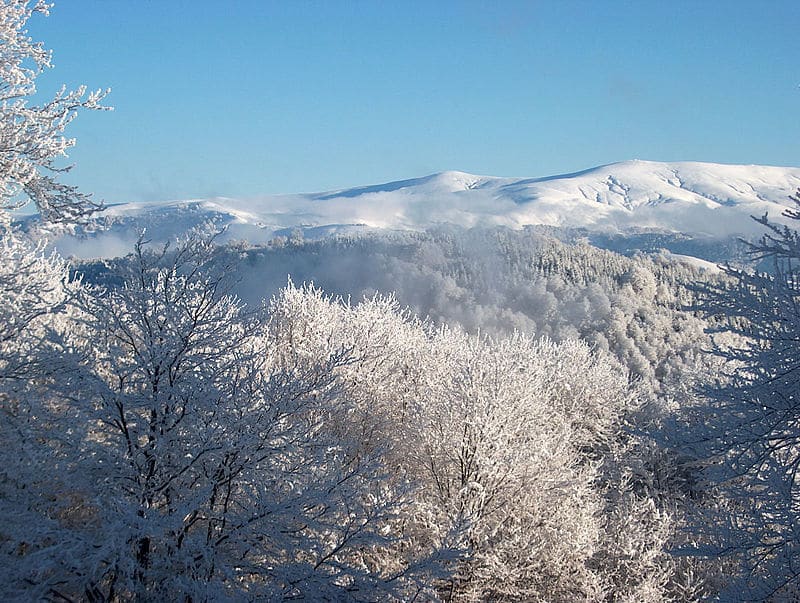 Hidden in the thick forests of the Osogovo Mountains in the Eastern part of Macedonia, Ponikva is one of the fastest emerging winter resorts in the country.
Even though it can't compare to Mavrovo, Pelister or Popova Sapka, Ponikva is a great winter destination for people that want to get off the beaten track. The ski center isn't as equipped as some of the above-mentioned ones but it also gets a lot fewer visitors. Additionally, Ponikva is a great starting point for hiking…
Don't forget to pick up a few Macedonian phrases with our language guide.
Have you ever visited Macedonia? What are some of your favorite winter destinations or places you would like to visit first? Let us know in the comments!
Other Ways To Enjoy The Holidays In The Balkans
Share